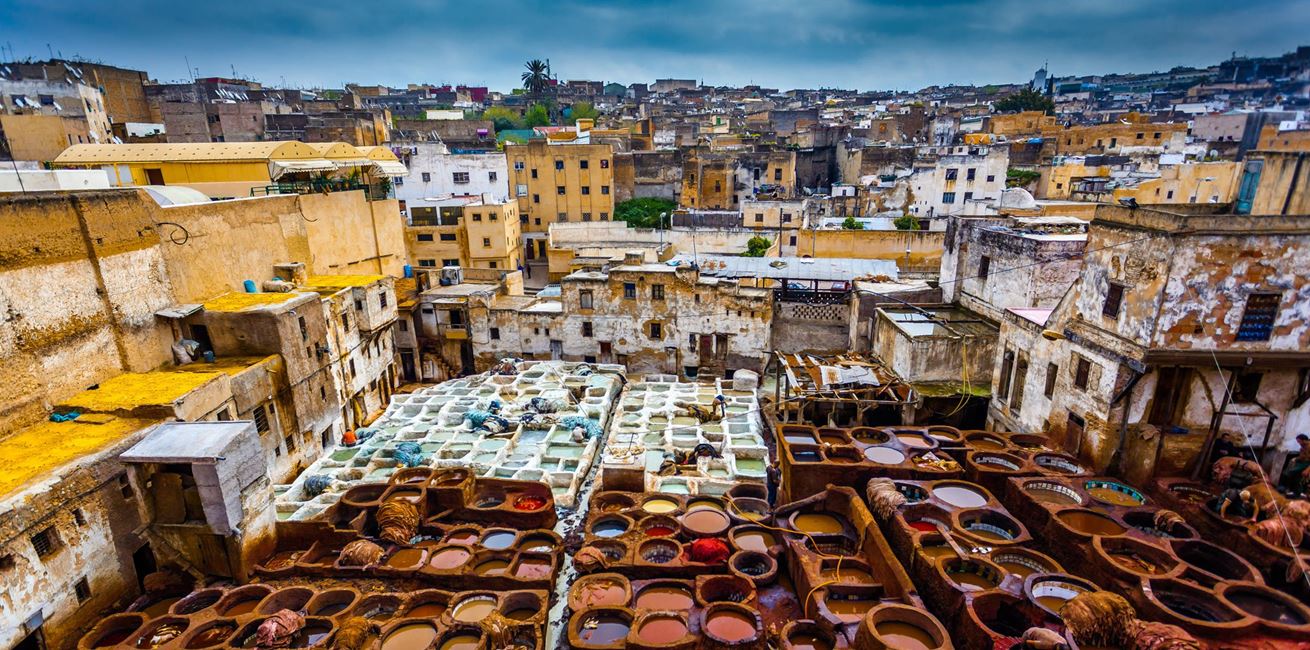 Marrakech
Discover Marrakech on your Morocco holiday
Marrakech, the ochre city, where tradition meets modern to form an unusual and exciting blend. Head to the ancient medina, explore and get totally lost in the narrow, winding, lively streets with the hustle and bustle of the souks, enjoy your senses being overloaded, watch the locals selling their wares and haggling with customers over a Moroccan mint tea, the rich aroma of stalls piled high with exotic potent spices and enticed by the varied tempting street food!
The medina spreads like a large spider's web from the main spilt-personality Jemaa el Fna square, during the day the square is a hive entertainment from traditional dancers to snake charmers, but at dusk and until late into the night it takes on a very different persona, the square is filled with stalls serving every type of street food from a peppery 'babbouche' broth with snail to a couscous tagine, enjoyed by both locals and tourists alike.
Jemaa el Fna is the usual starting place for anyone looking to explore the medina in Marrakech and for first timers it can be both exciting and daunting at the same time, luckily the square is surrounded by cafes and restaurants with most offering roof terraces, an ideal sanctuary to sit and watch the square and ready yourself for your exploration into the souks and immersion into Marrakech!
Marrakech isn't all about the narrow ancient souks, outside the walls of the medina lives a very different city, visit Gueliz or Hivernage, offering modern shopping centres with famous European shops, cafes and restaurants. In these areas you will also find the large modern hotels, bars, casinos and nightclubs.
There is plenty to see in Marrakech, from the Sabine Tombs in the heart of the medina to the beautiful and tranquil botanical gardens of Majorelle Gardens.
There is also plenty to keep the young and young -at-heart entertained, with water parks, amusement park, go-kart track or maybe a camel ride!
Marrakech is set against the backdrop of the mighty, often snow-capped Atlas mountains, only 45 miles from Marrakech you can be hiking and exploring the Atlas foothills, traditional Berber villages or, in winter, enjoy a few hours skiing at Africa's highest ski resort at Oukaimeden!
For a true Marrakech experience stay in a Moroccan riad in the heart of the medina, a riad, meaning 'garden' in Arabic is traditional townhouse formed around a central courtyard. Riads usually offer a small pool in the court yard and a roof terrace, ideal for enjoying a hearty breakfast, soaking up the sun or a drink at sunset.