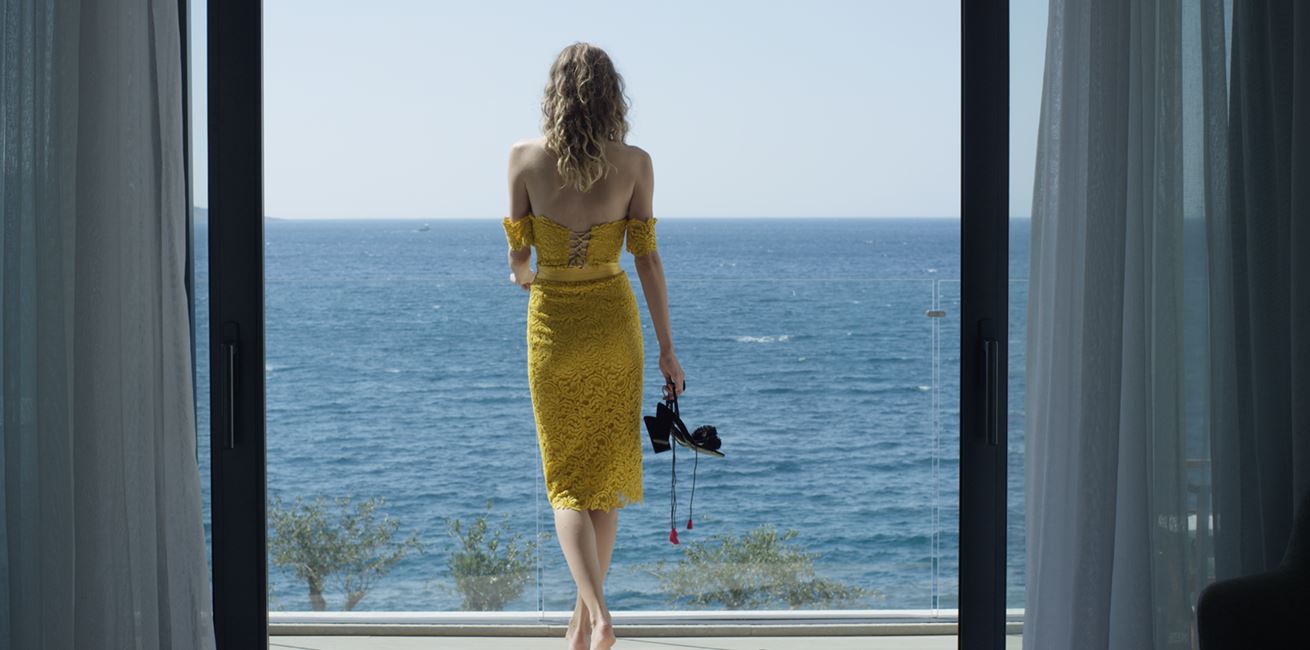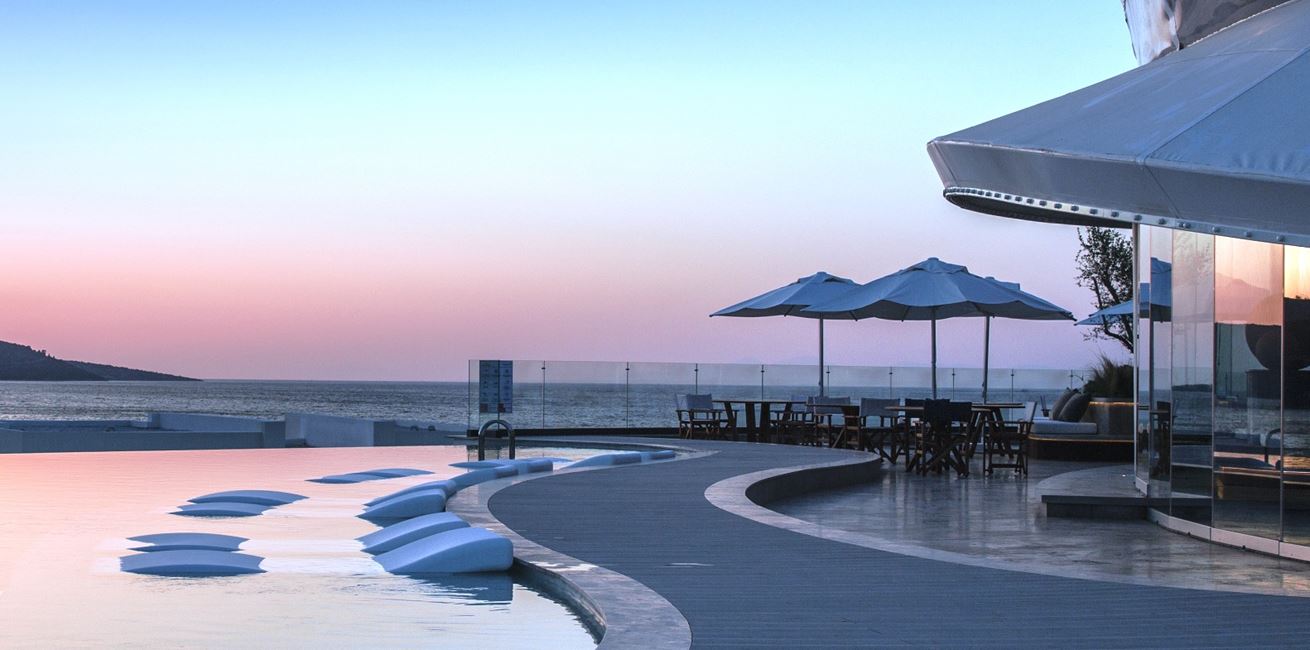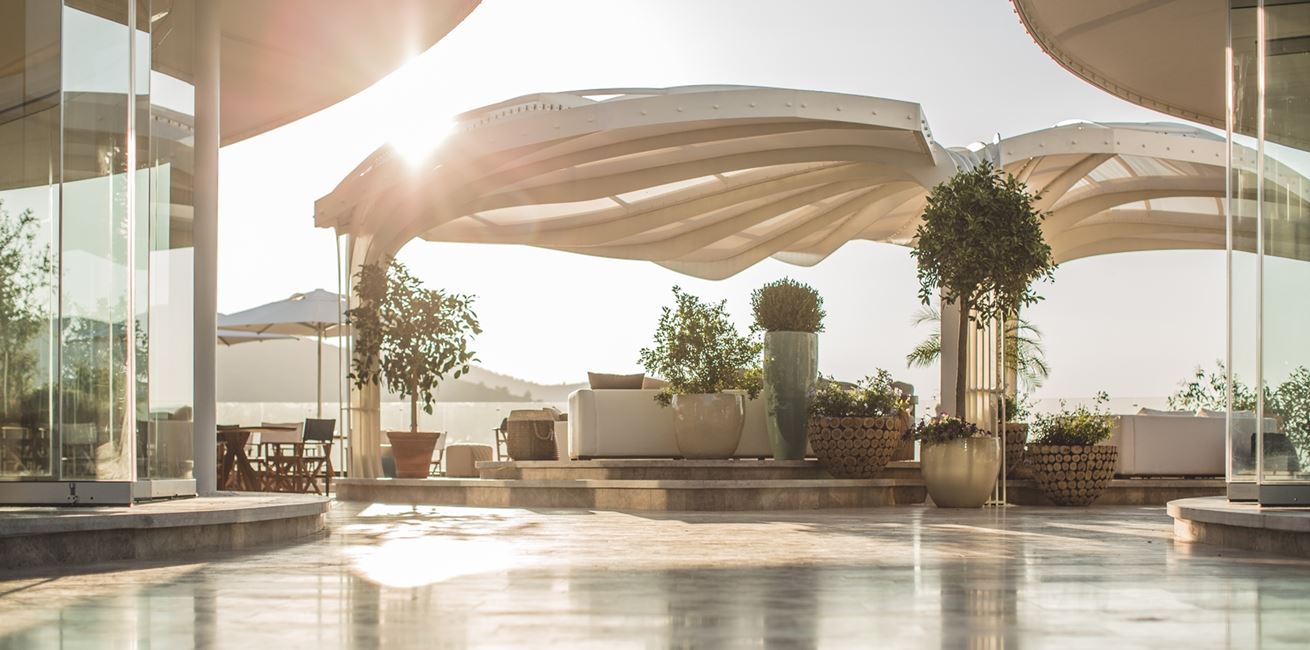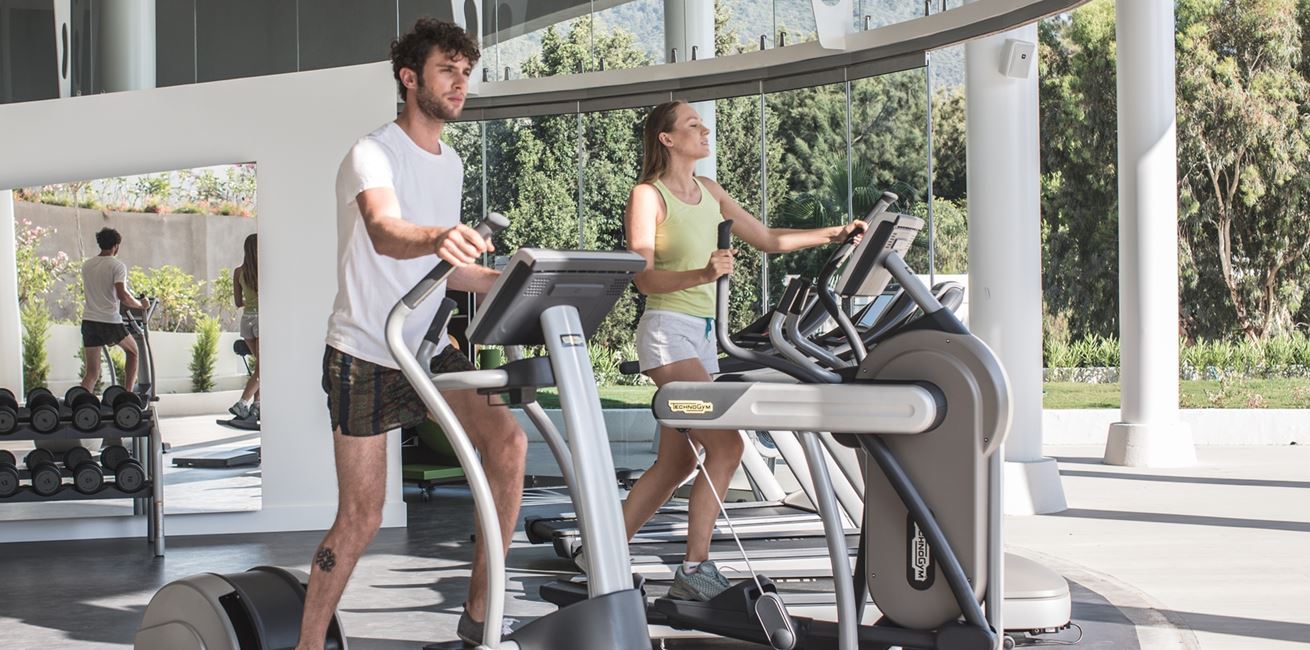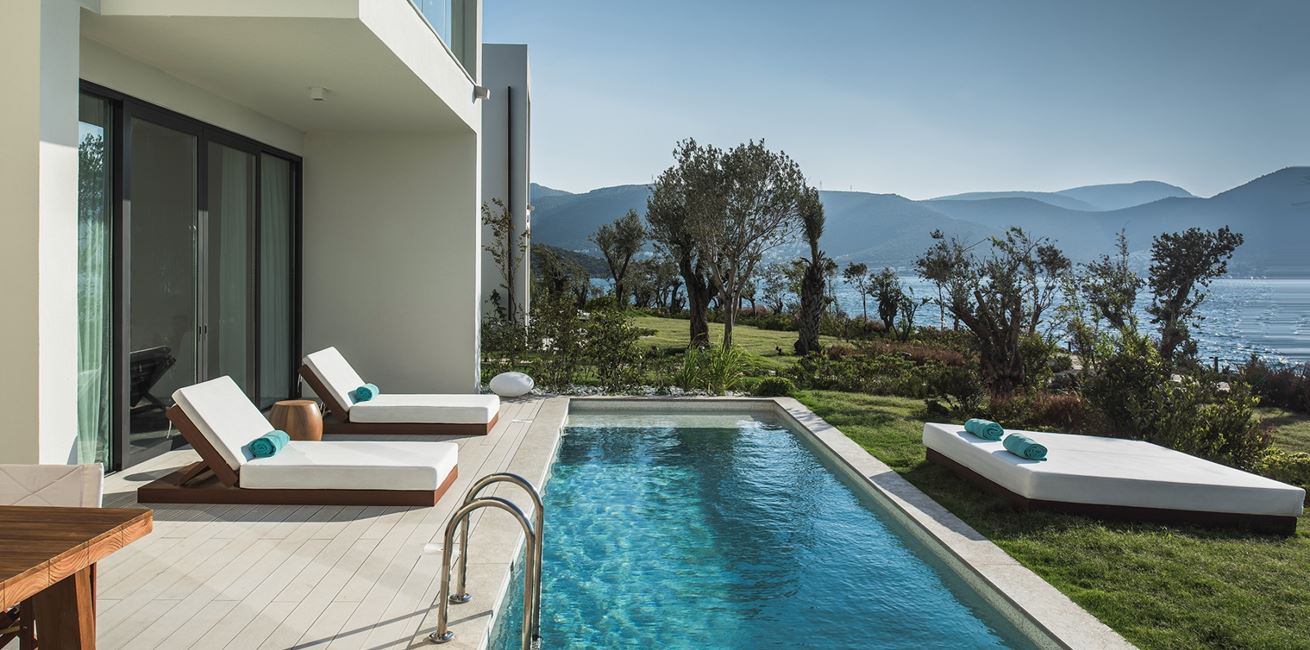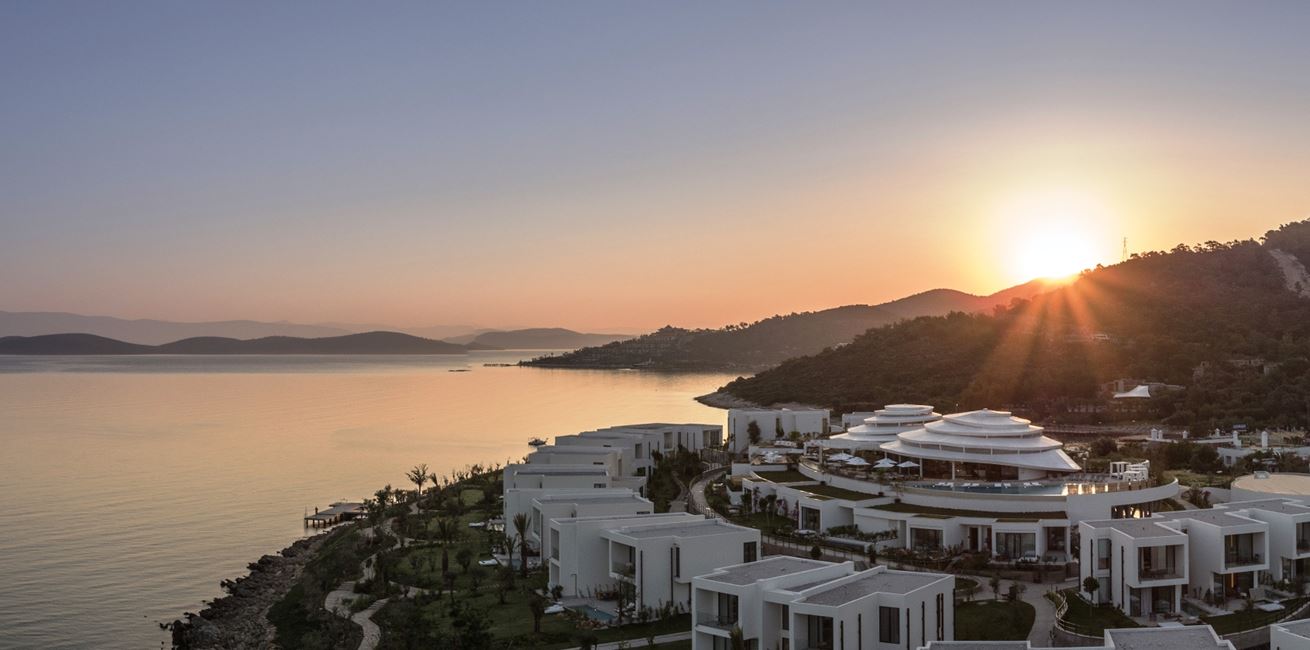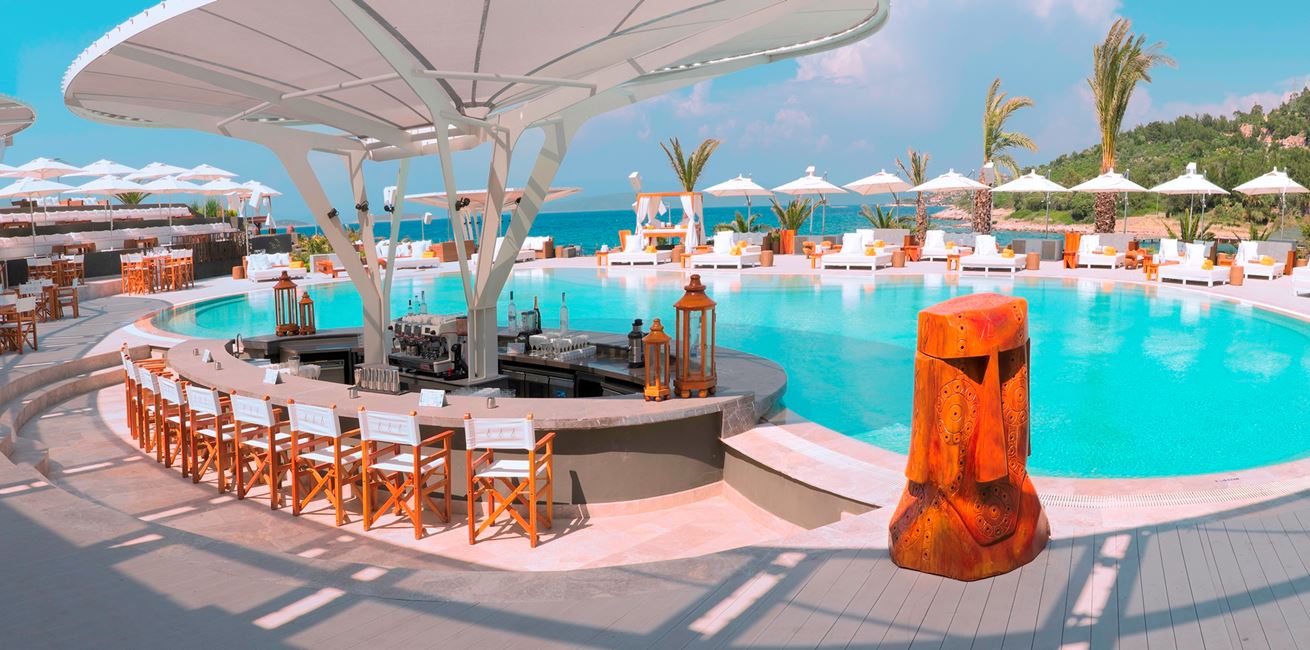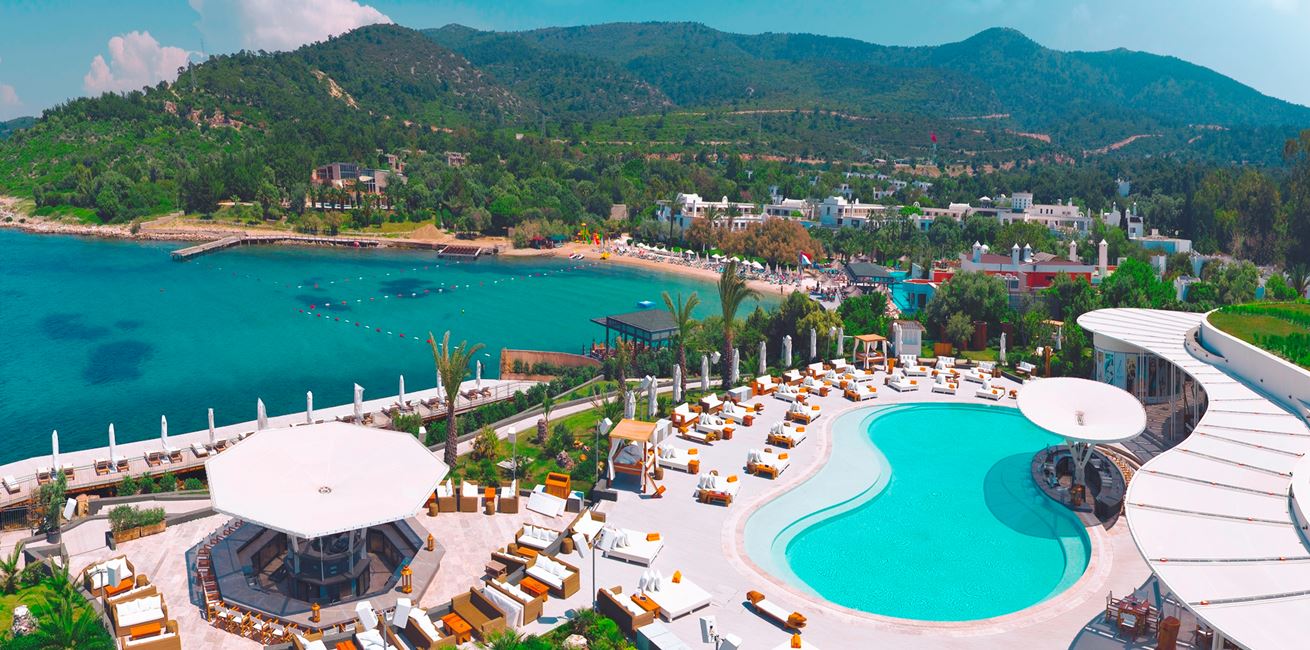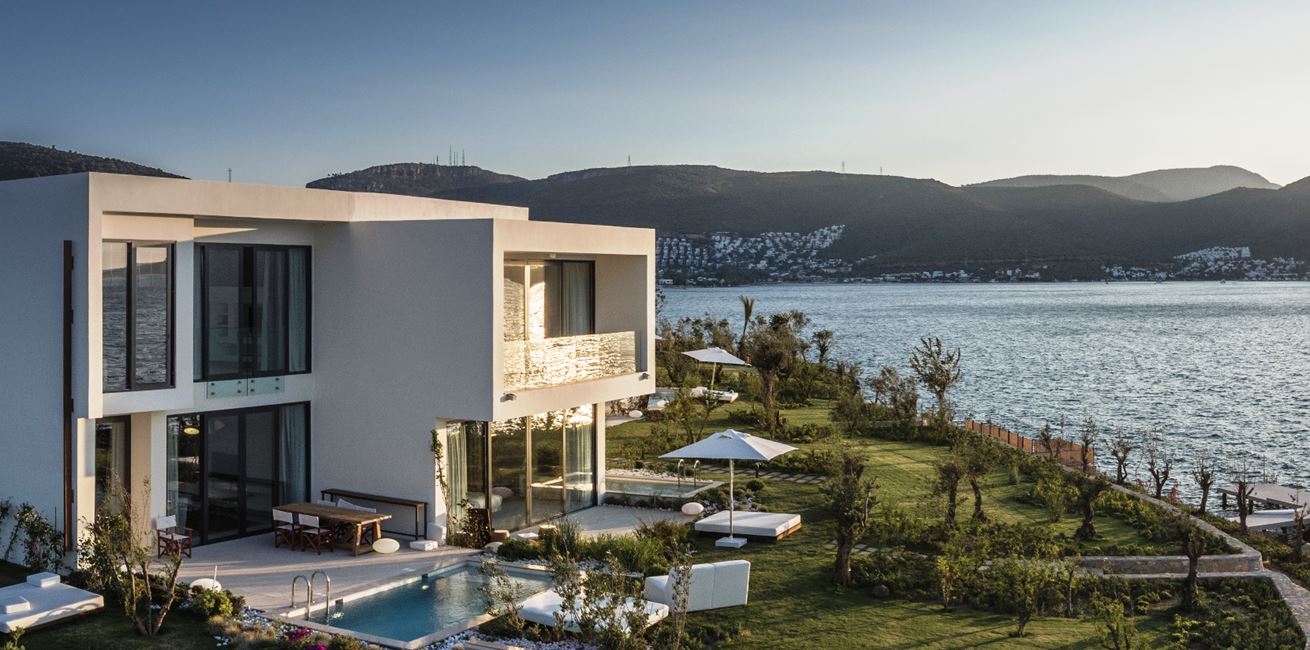 Nikki Beach Resort & Spa
Discover the Nikki Beach Resort & Spa in Bodrum
Nikki Beach Resort & Spa is a luxury, lifestyle beachfront boutique hotel, featuring 76 suites and villas, located on the south-western coast of Turkey. Many of the rooms and suites at this contemporary hotel include the following amenities; indoor and outdoor bathrooms, entertainment walls, panoramic sea views, private pools, patios and decks. Designed to blend into its natural surroundings, the resort combines contemporary elements while giving a nod to local aesthetics and materials, resulting in a sleek and elegant look.
Among the remarkable offerings the hotel provides, guests also have use of pontoons and decks built into the sea, a relaxing infinity-edged roof top pool, not forgetting the expansive Nikki Spa and Tone Gym fitness facilities. Dining and cocktail options while in resort include Nikki Beach Restaurant and Beach Club, Café Nikki and the Sunset Lounge.
Nikki Beach Bodrum pampers its guests with extravagant sun beds, lavish parties, exceptional entertainment and stunning views of Torba Bay and islands. The philosophy blends high and low energy levels, while making each experience a personal journey.
Restaurants & Lounges
Discover the dining and lounge options at the Nikki Beach Resort & Spa, Bodrum
Nikki Beach Restaurant & Beach Club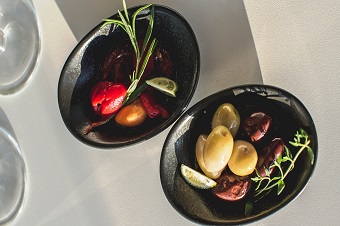 The Restaurant & Beach Club serve globally-inspired cuisine, with tastes and spices representing all the countries in which the Nikki Beach is located. The menu includes salads, sushi rolls, freshly caught seafood entrees and slow-roasted free-range rotisserie chicken.
A La Carte Lunch: 12pm - 6pm
Bar: 11am - 6pm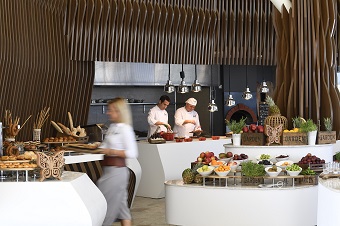 Café Nikki is an all-day bistro with a focus on a light, fresh and creative menu highlighting international and Mediterranean cuisine throughout the day. Known for its exceptional breakfast menu with many healthy options such as free range eggs, multigrain bread, oatmeal, fresh yogurt and homemade granola.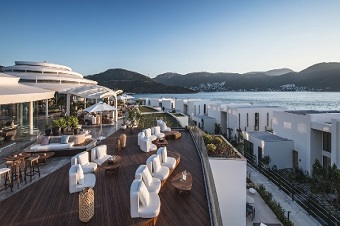 At the Sunset Lounge expect creative cocktails, local flair and stunning panoramic views and sunsets across Torba Bay. The lounge has an eclectic combination of ambient chatter and soulful music until late in the evening.
Rooftop Dining Hours: 6pm - 11pm