Early Booking offers on Gocek hotels
We offer both ATOL protected holiday packages and the option to book any of our hotels on an accommodation only basis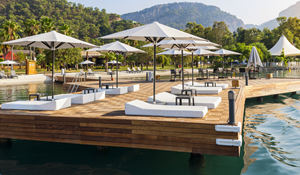 Book Rixos Premium Göcek Hotel Suites & Villas on an all inclusive basis. A spectacular sea, excellent mountain views, a calm and peaceful holiday experience surrounded by the pine trees are all waiting for you at Rixos Premium...
Situated at the seafront of the beautiful Gocek Bay, the all-inclusive Rixos Premium Gocek Hotel Suites & Villas are pure indulgence. The resort offers an outdoor pool, a fitness centre, tennis court, and spa and wellness facilities.
Please note; for the 2019 season this hotel is adults only and will not accept guests under the age of 13.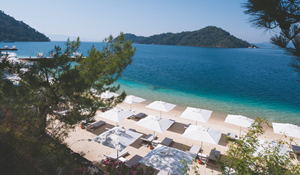 D-Resort hotel in Göcek is located just 100m from the harbour and just a short stroll from the beautiful private white sand beach (complimentary beach access for D-resort hotel guests). A favoured stopover in summer for sea lovers, D-Resort Göcek offers an extraordinary holiday experience. The resort has outdoor pools, unrivalled dining options, a Spa, gym, volleyball, private pier and complimentary cycle hire. Breakfast is included with accommodation at D-Resort Göcek. Children and infants are welcome.