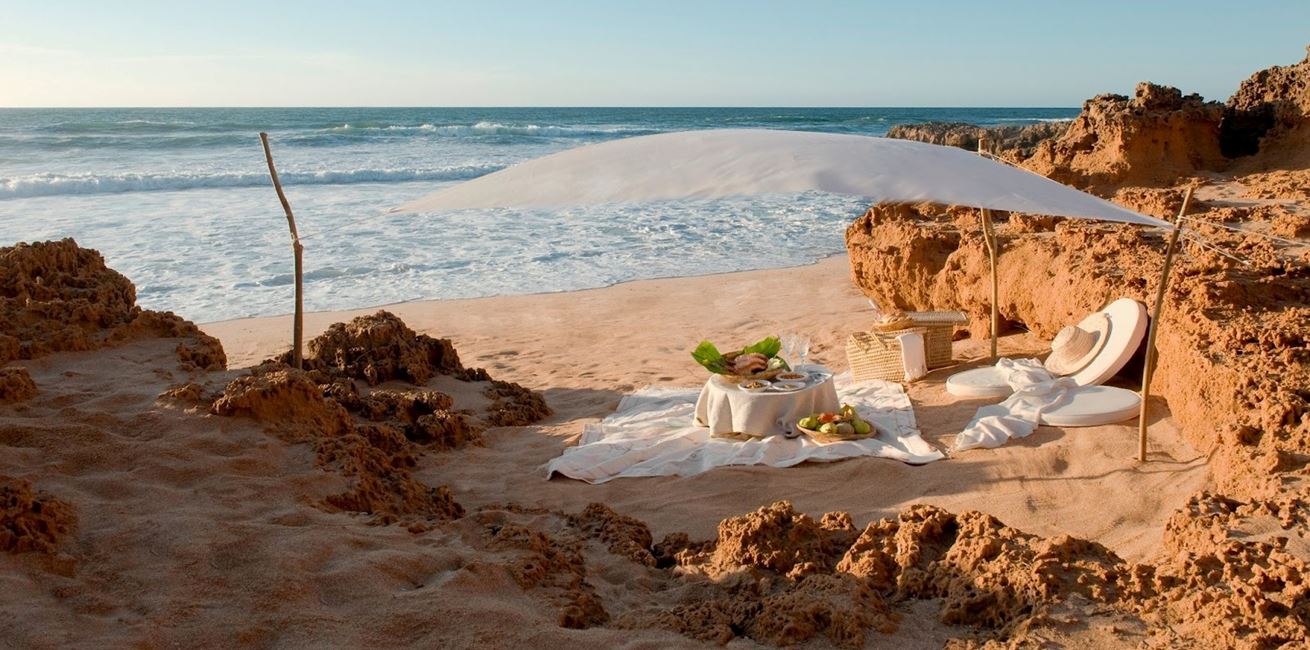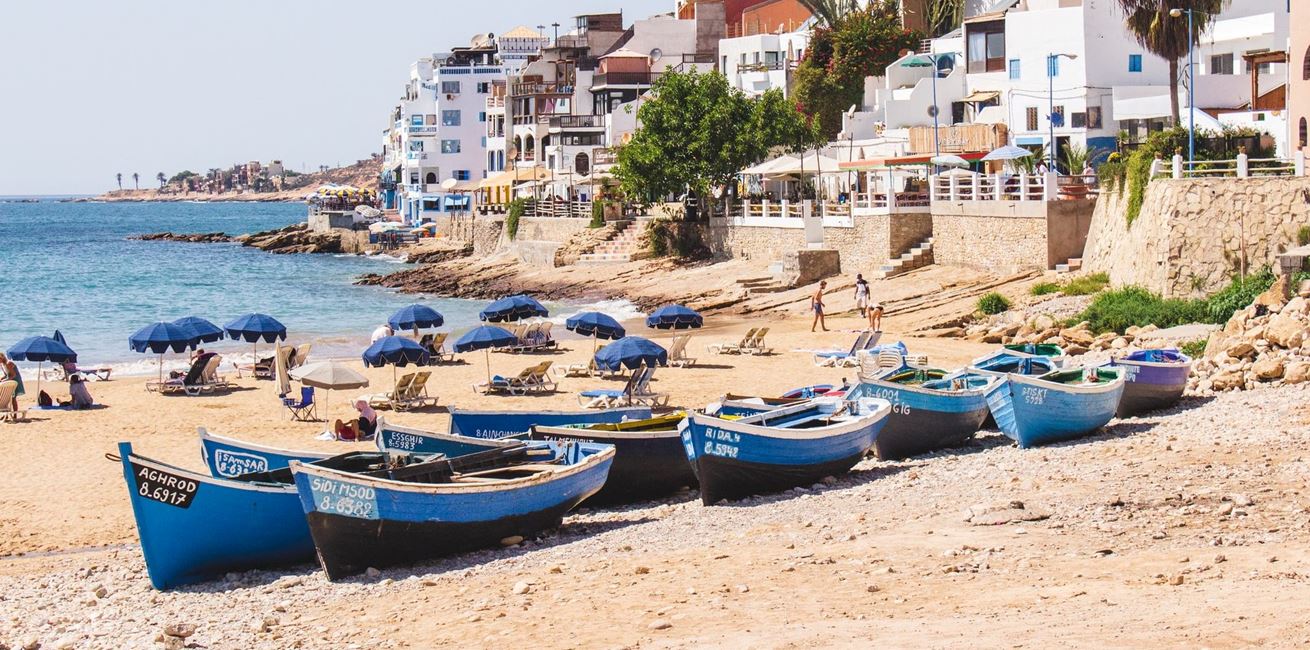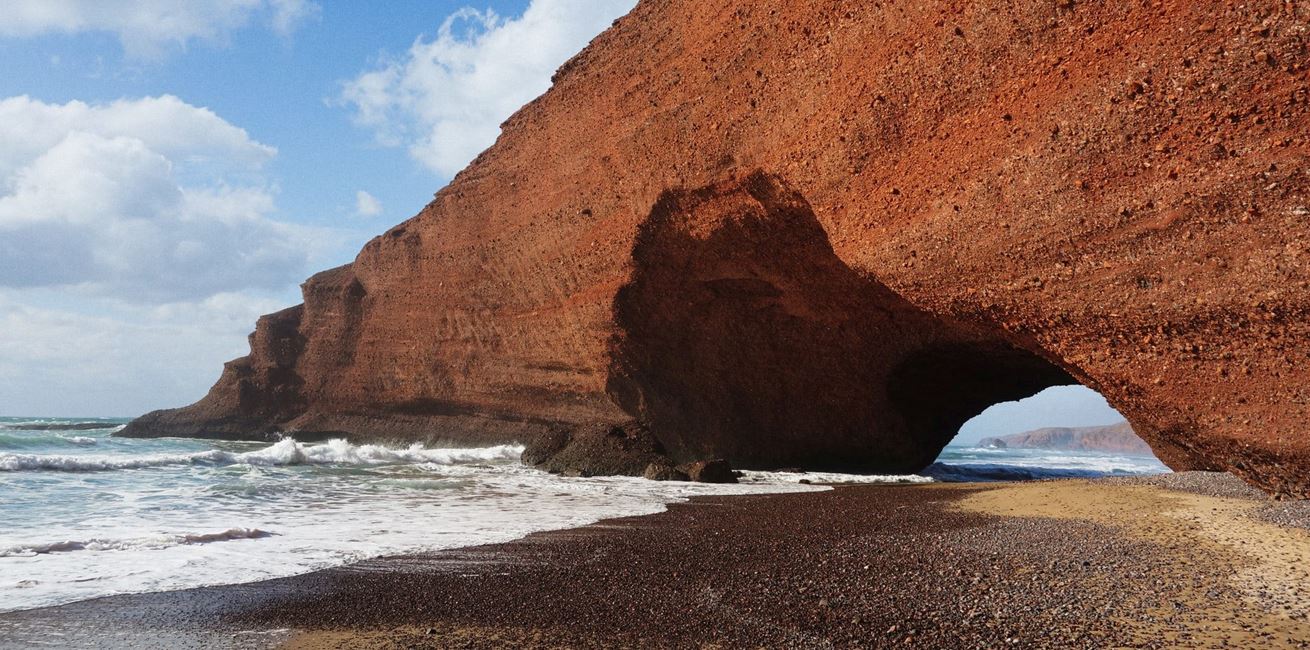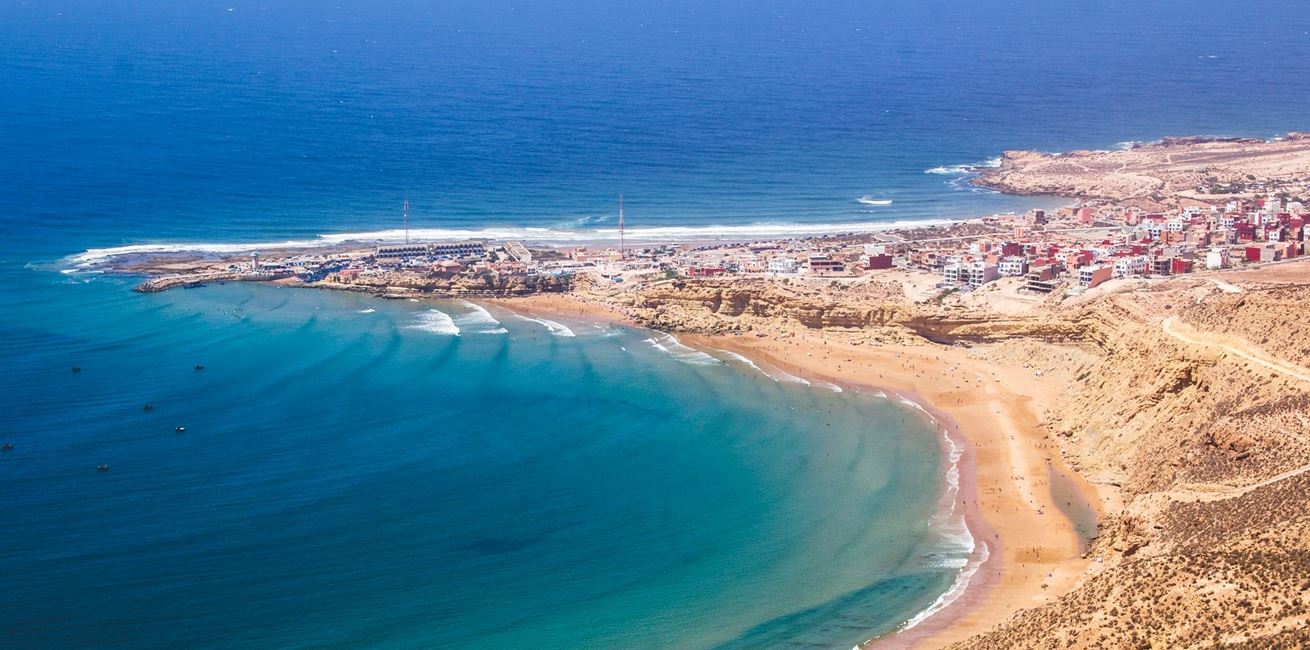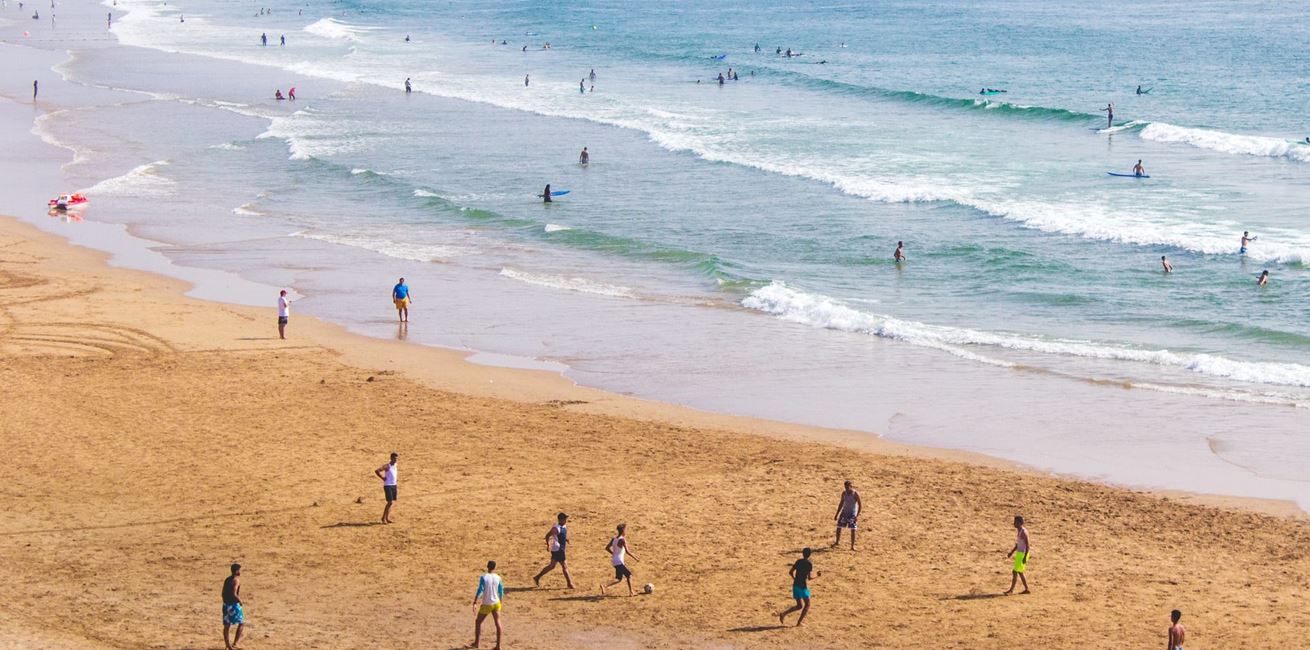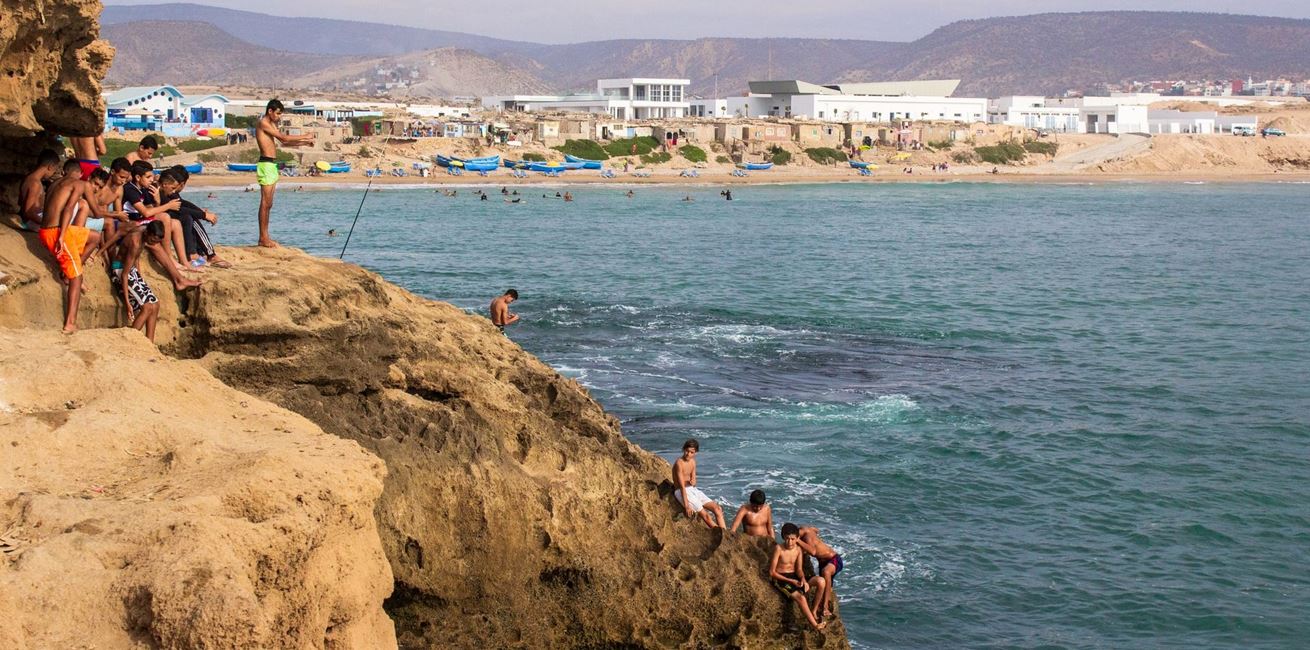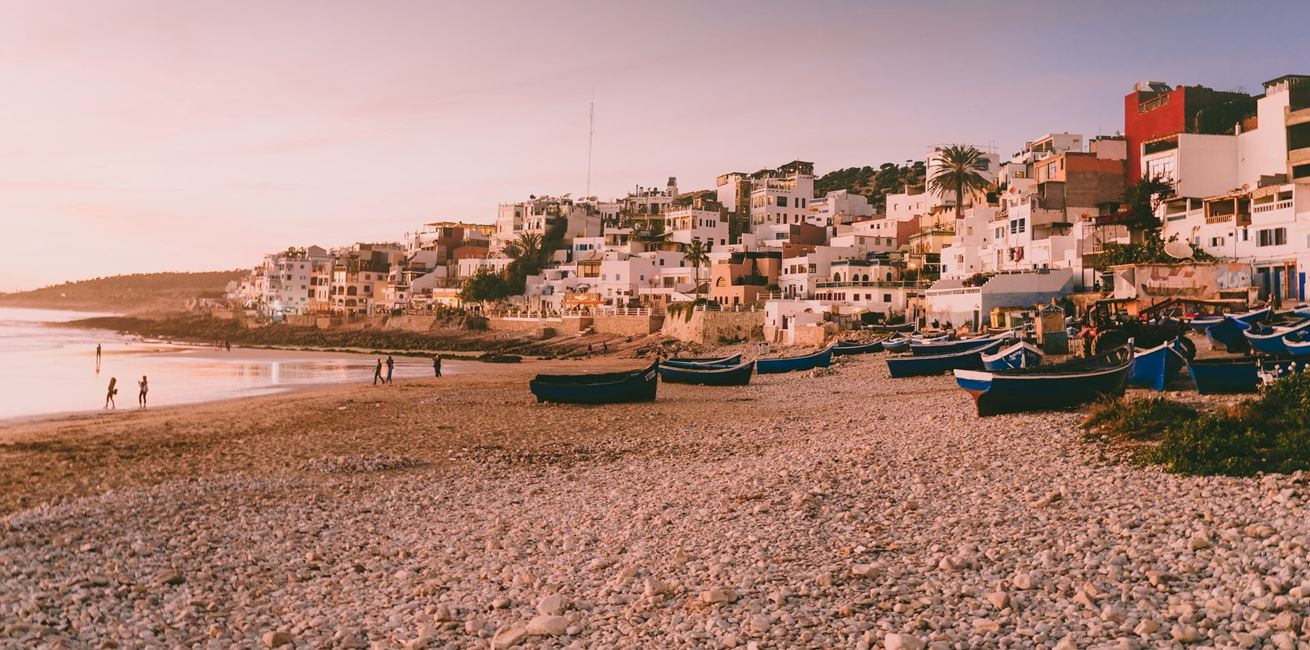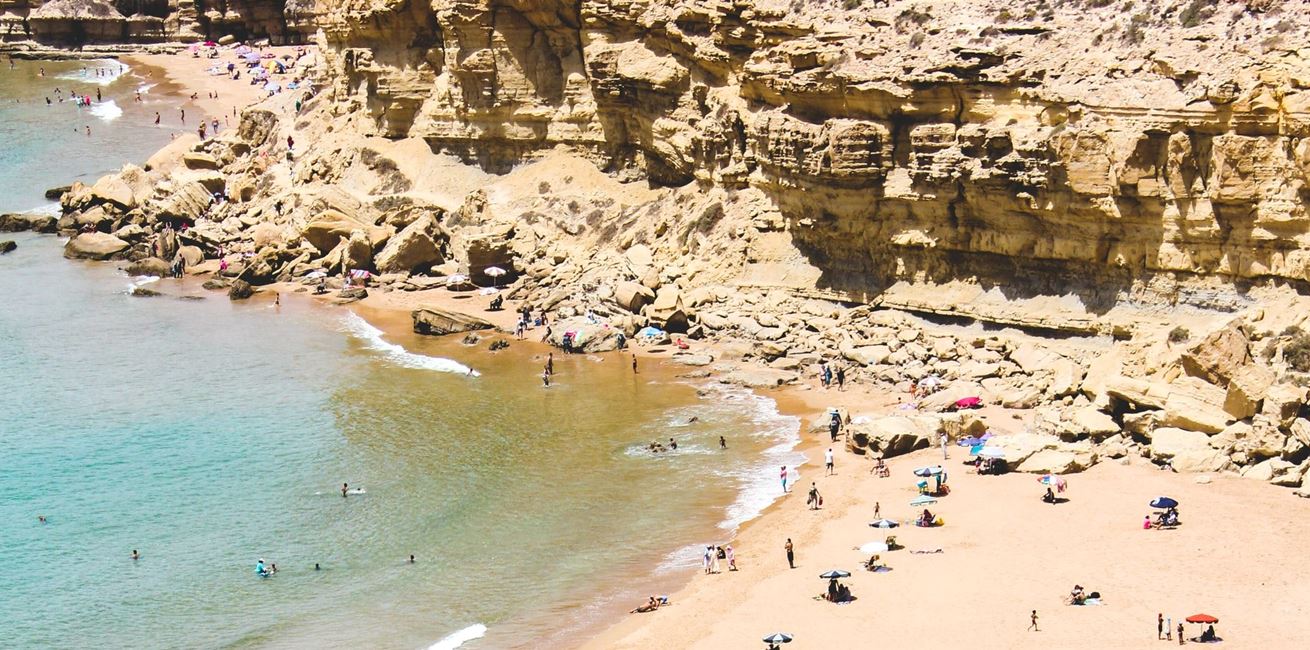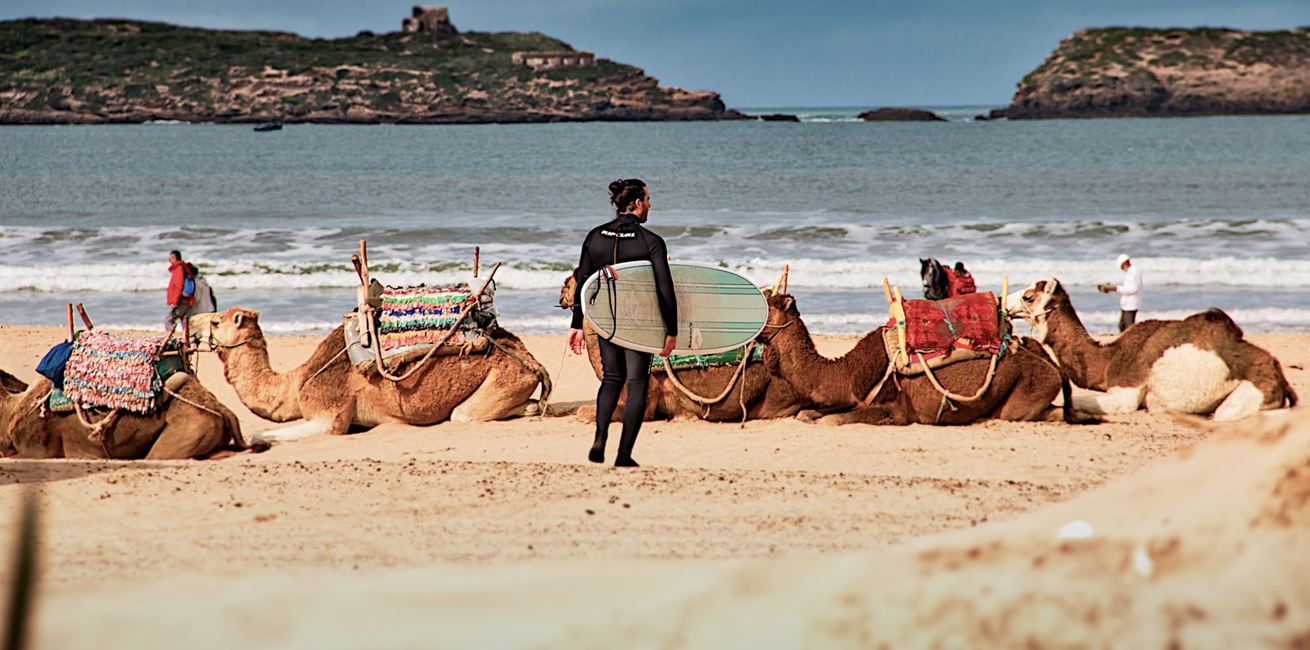 Our Morocco Beach Guide
A selection of some of the best beaches on the Atlantic Coast of Morocco...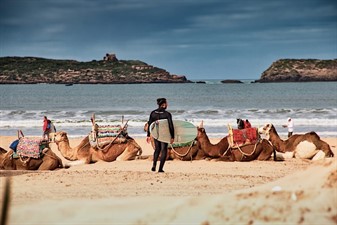 Located in Essaouira, the sandy beach stretches over five kilometres and is backed by a range of cafes and eateries. Due to its windy nature the beach is a big attraction for those looking to go windsurfing and kitesurfing and guests will find several companies that offer equipment hire and lessons.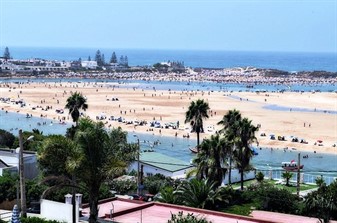 Situated around a calm watered lagoon, Oualidia beach is a popular choice, especially for swimmers or parties with children. The beach has a range of activities available and those that are not the sunbathing types may enjoy kayaking or paddle boarding on the lagoon or surfing past the breakwater.
If you are travelling in Spring or Autumn, you might be lucky enough to spot a flock of flamingos who often land in the lagoon on their way from Spain to sub-Saharan Africa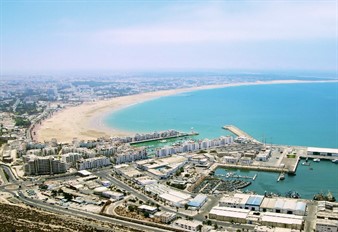 Agadir is one of Morocco's most popular beach resorts and has space for everyone with the golden stretch reaching the full length of the city centre. Two private sections of the beach, referred to as Sunny beach and Palm beach, offer tourists full facilities and are great for families or friend groups who are looking to enjoy an easy day out at the beach.
The beaches have plenty to keep tourists entertained with a range of water sports, boat trips and camel rides all on offer.
Taghazout is a charming, former fisherman village with a sandy beach, particularly popular with surfers as some of the best surf spots can be reached from here. The beach runs just under six kilometres and is backed by cafes, restaurants and surf shops.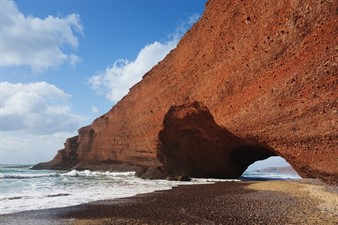 Situated closest to the towns of Sidi Ifni and Mirleft, Legzira beach is a quieter, more secluded choice for those looking to avoid the popular tourist beaches. One of the main appeals of the beach is its astonishing four arches which have been carved into the cliff by the tides.
Take a trip down to Legzira for the afternoon, enjoy a quiet picnic and later witness one of the best sunsets on the Moroccan Atlantic coast. This is a great time for photographs as the rocks glow a beautiful orange in the increasingly dim light.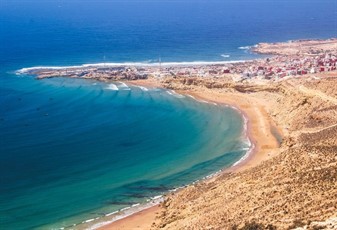 Situated between Essaouira and Agadir, Plage d'Imsouane is one of Imsouane's two beaches. It is a peaceful spot for a relaxing beach day and also offers great surf. The village is known for its fresh seafood and there is a great selection of nearby restaurants to try out.
Morocco Beach Accommodation Inspiration
Useful information for your Moroccan holiday