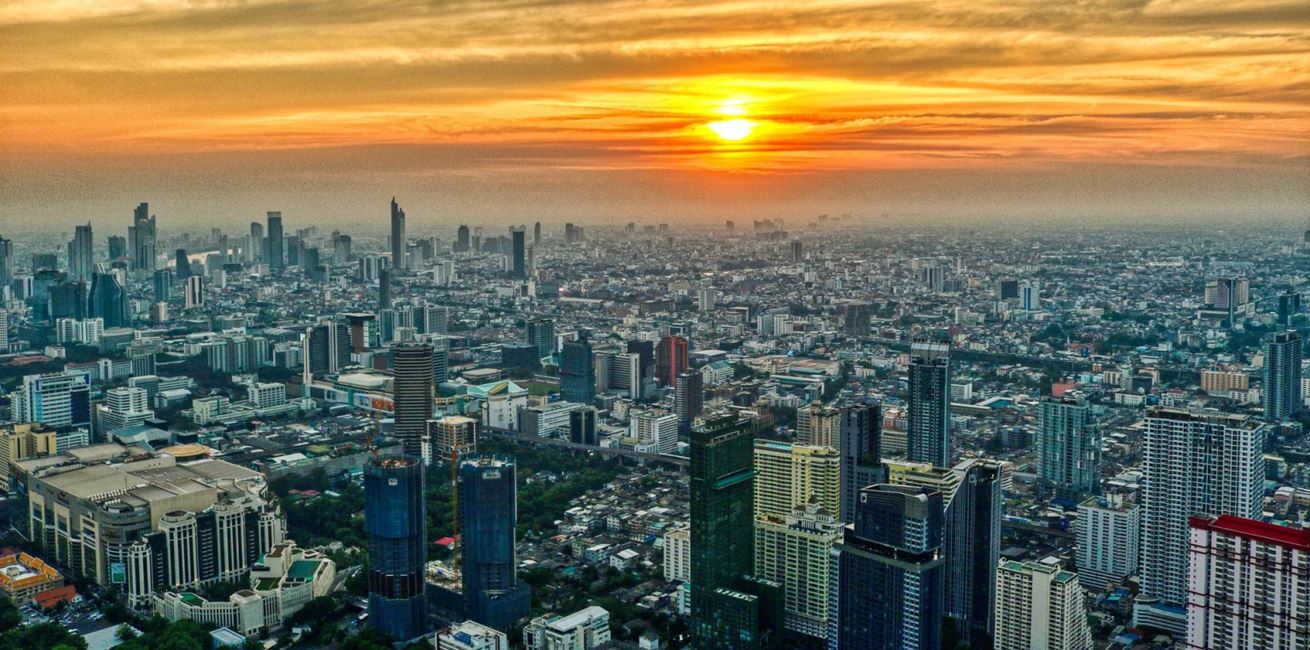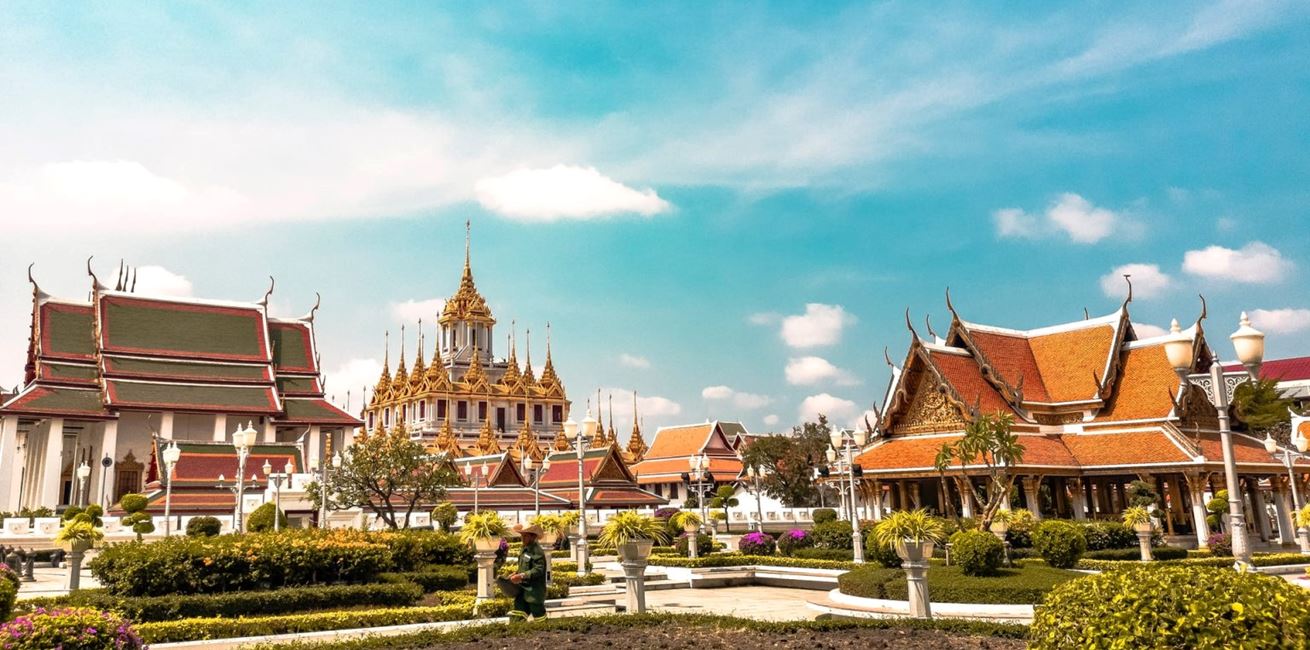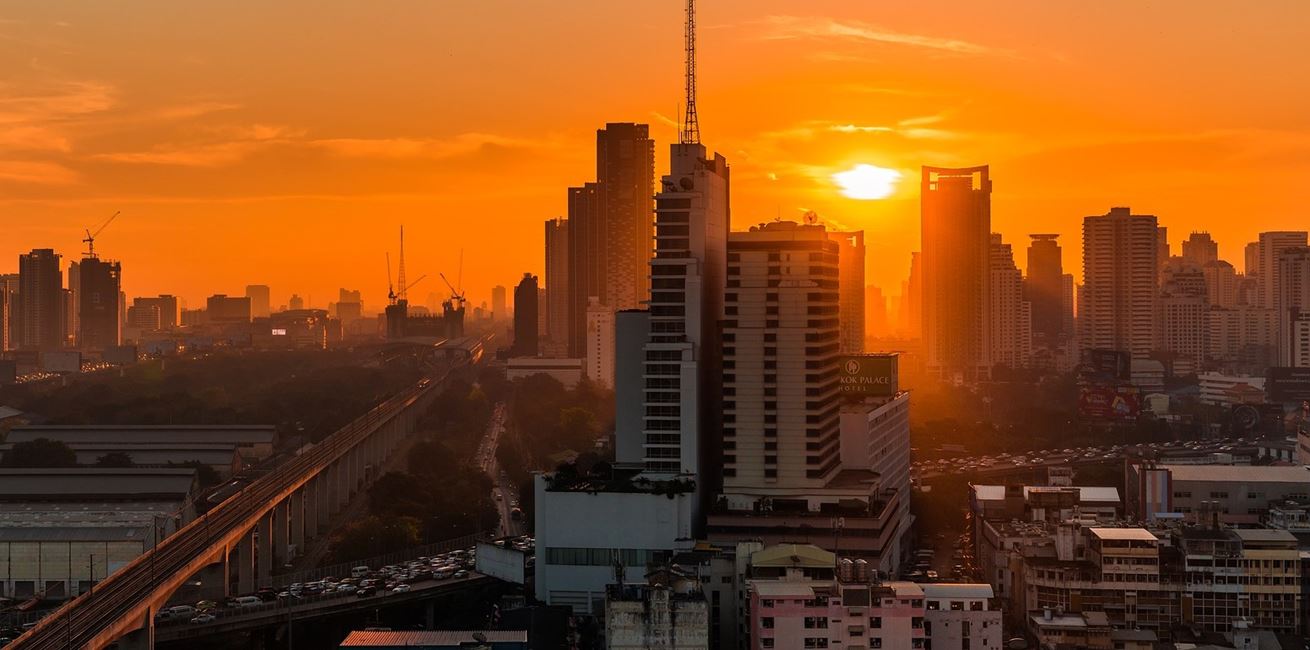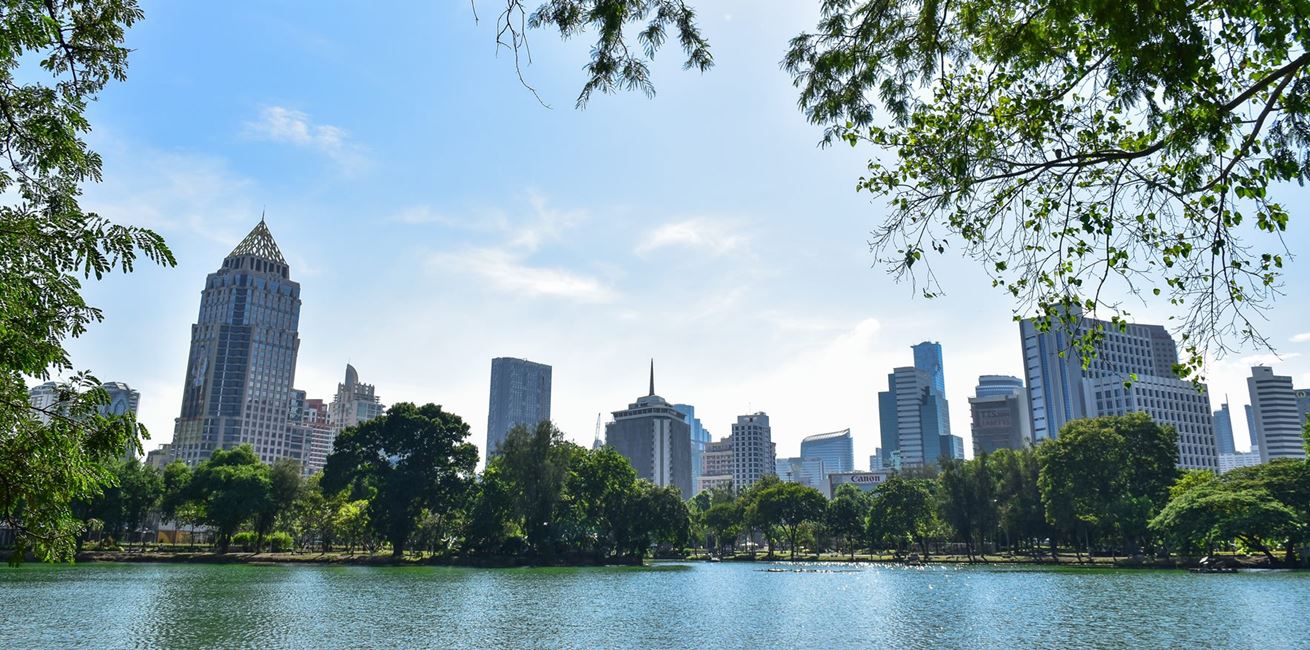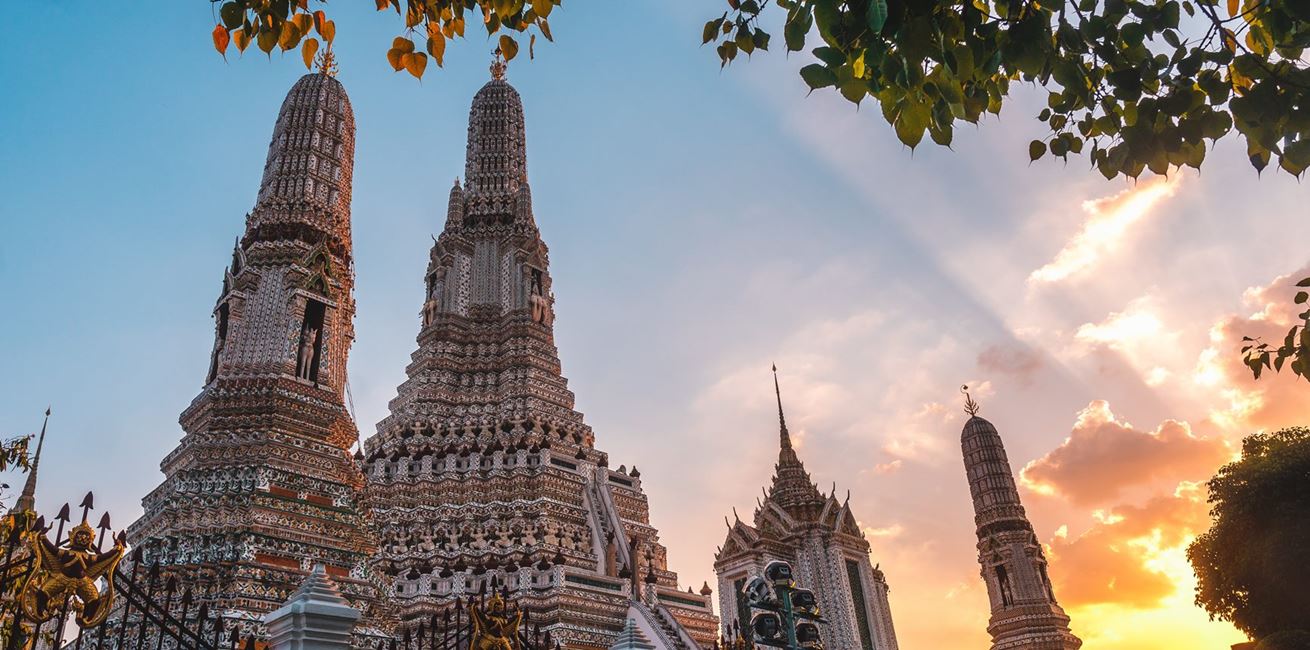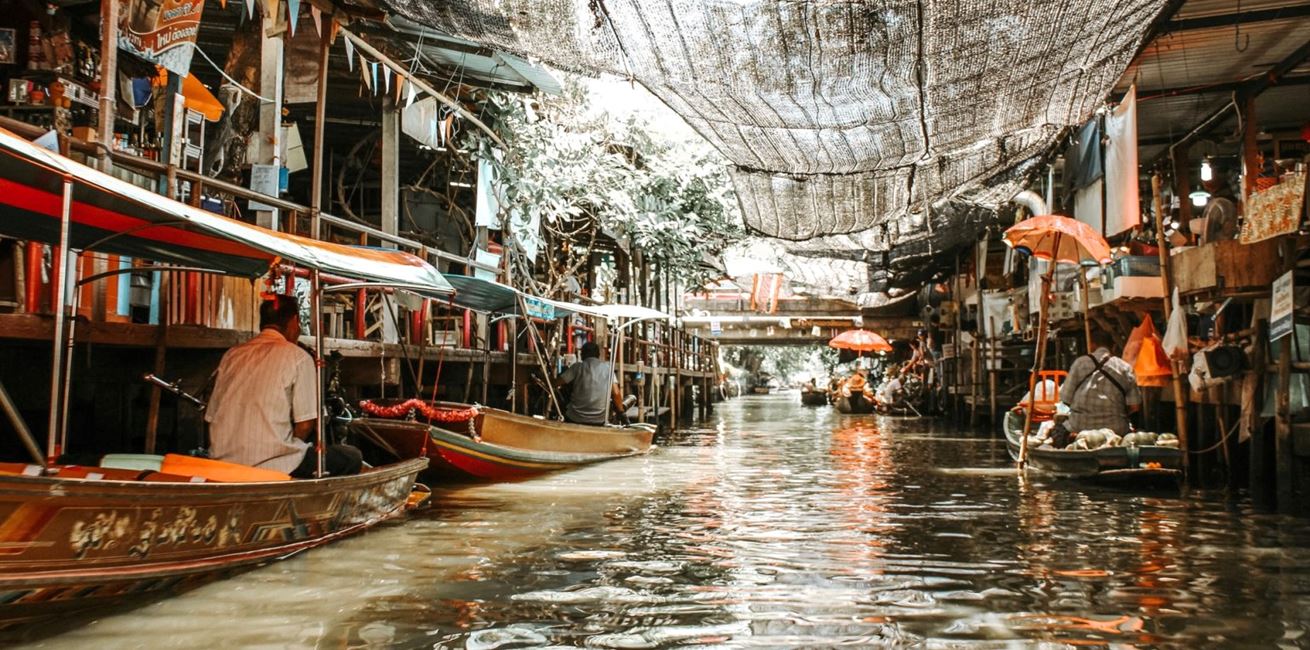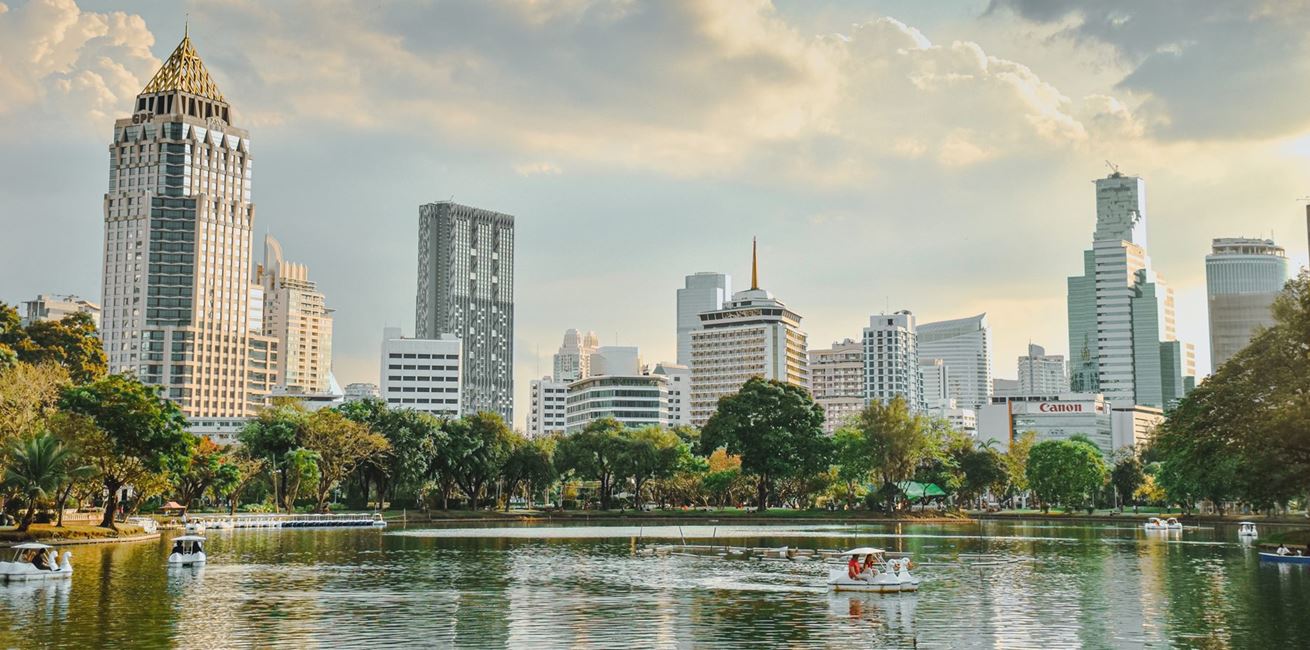 Bangkok Weather and Climate
Find out more about the climate in Bangkok and when is the best time to visit
Bangkok Climate and Weather
Bangkok, like most of Thailand, has a tropical climate meaning it is steadily warm and humid throughout the year with a rainy monsoon season. April is the hottest month in Bangkok, with temperatures averaging at 30.5 °C (87°F) and the coldest is December at 26 °C (79°F).
The start of the south-west monsoon season in May brings more frequent showers which can provide temporary relief from the heat. The monsoon season usually lasts until October, with September seeing the most rain, and humid weather with an average temperature of 30⁰C and heavy showers throughout.

January and February have very similar weather, with around 8 hours of sunshine and clear skies, they are often favoured as the best time to visit. Temperatures average between 25⁰C and 34⁰C and they days are mostly dry with a lower humidity - A great time to go sightseeing! Bangkok begins its hot season in March, where days feel more humid with an average temperature of 30⁰C. As temperatures rise and with the continued lack of rain, this is a great month to combine Bangkok with some sightseeing and sunbathing on the beach in the Gulf of Thailand (Koh Samui) or the Andaman Coast (Phuket).
April is typically the hottest month in Bangkok and days can reach sweltering temperatures of 37⁰C. There's eight hours of sunshine and it will feel humid with more rain than the months before. This is also the time to celebrate the famous Songkran festival where, being so hot, throwing water at one another has become part of the annual celebrations. Crowds of people will throw buckets of water or use water pistols on anyone in sight, so if you are in Thailand during this time, prepare to be soaked!
May is another hot month and can be intensely humid with temperatures between 27⁰C and 35⁰C. As the start of the rainy season, it is wetter than April with an average of 180mm of rain. On the bright side, being the beginning of Thailand's low season means plenty of great accommodation offers and fewer crowds.
June is rainy and humid in Bangkok with similar conditions to May, there are six hours of sunshine and hot days averaging at 33⁰C. There's a good number of rainy days and some excellent offers to take up. July sees a slight drop in temperature and around 5 hours of sunshine per day along with short, intense downpours with the rainy periods getting longer as you approach August. There is still good weather on the east coast during July, on islands such as Koh Samui.
August is the middle of the wet season, so high humidity and rainfall can be expected throughout the month in both light spells and heavy downpours. September is the wettest month of the year with 220mm of rainfall and average daily temperatures at 29⁰C. October marks the end of the rainy season and the weather can be unpredictable. There could be torrential rains or clear blue skies.
If you don't mind the rainy weather throughout these months, it is a great time to go sightseeing with considerably smaller crowds and great value deals as the low season ends. You can make the most of your hotel's spa facilities or do some shopping in one of Bangkok's modern shopping centres.
November in Bangkok is much drier than the months before with just 40mm of rainfall and an average temperature of 28⁰C. December follows with more pleasant weather of just 10mm of rainfall and nine hours of sunshine.
November and December are also great times to visit Bangkok as it is the start of the cooler season with average temperatures of 28⁰C and dry weather throughout.
Useful information for your stay in Bangkok
Bangkok Accommodation Inspiration
Useful information for your holiday to Thailand