Indulgence in Koh Samui
Luxuriate on the island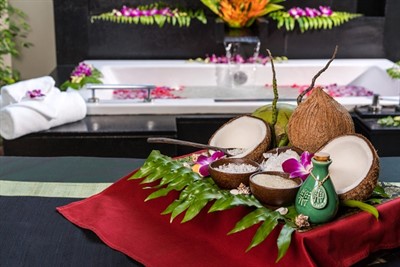 The helpful staff at Miskawaan can arrange in-villa massages at any of the properties on their estate and all of our hotels on Koh Samui feature world-class spa centres where a day can be blissfully lost.
The spa at Vana Belle offers treatments themed around Thai mythology's most virtuous heroines; The Rainforest Spa of the Banyan Tree focuses on a holistic hydrotherapy wellness experience; The Ritz-Carlton Spa Village pays homage to age-old Thai spa therapies; Anantara features an extensive menu of treatments from the East and West enriched by indigenous ingredients; and Avani+ have a selection of four experiences: Boost, Balance, Calm or Purify for guests to enjoy in contemporary surroundings.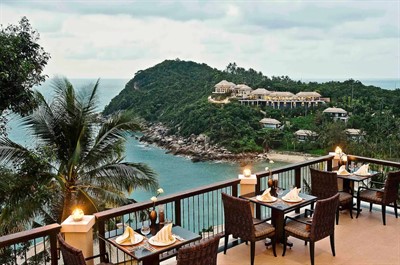 You are never too far away from the next tasty bite on Koh Samui but for something special, try out some of the fine dining options. If you're staying at one of the Miskawaan Villas then the experienced in-house chefs can create a tailored gourmet experience for the whole party, and the hotels in our collection have some exquisite dining options for your consideration. Take a look at the following links to see the wide range of choices: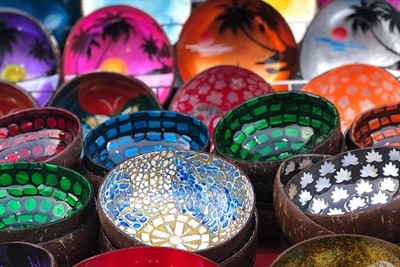 Bophut's old quarter known as Fisherman's Village owing to its history is now a quaint little area with boutique shops and stylish restaurants filling the traditional wooden shophouses. This is a very popular place to buy decent souvenirs, handicrafts, and homewares. Shoppers descend every Friday evening for the walking street market.
Chaweng has its own popular night market selling clothing and souvenirs around a giant food court. There is also a walking street market filled with clothing, cosmetics and beachwear, and Central Festival Samui; a modern shopping centre offering big name brands and chain restaurants.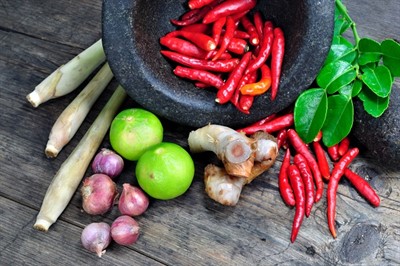 All of our villas and most hotels in our collection on Koh Samui offer cookery classes.
Anantara's Spice Spoon Class gives guests step-by-step guidance on creating their favourite dishes which are then enjoyed for lunch; Banyan Tree Samui allows guests to discover their inner chef and delight in their creations; Ritz-Carlton unlocks the secrets of South Thai cuisine; and Avani+ promises that guests will leave with brand new skills and a set of recipes to impress their friends back home.
Banyan Tree Samui also offers classes in intricate fruit carving so guests can create fantastic centre pieces for their Thai themed nights when they return after their island getaway.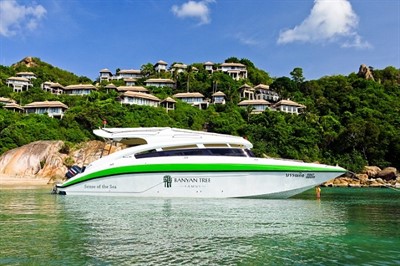 Take a private boat trip or a group tour from Koh Samui out to the idyllic Angthong Marine Park, characterised by majestic limestone forests, mangroves and clear turquoise waters encompassing 42 tiny islands and a plethora of wildlife.
The park was the inspiration for Alex Garland's novel 'The Beach' and with the subsequent release of the blockbuster film adaptation starring Leonardo DiCaprio, it has become a perennial favourite amongst tourists.
There are many local companies offering boats tours but Banyan Tree Samui and Ritz-Carlton both have their own private speedboats offering luxurious excursions to their guests.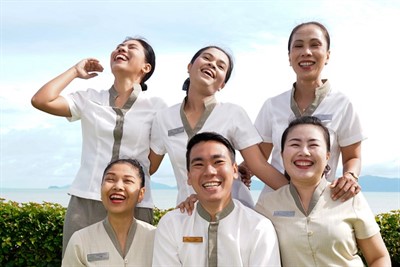 All of the properties in our collection have staff that go above and beyond for their guests and can also provide useful insights into the local area.
The dedicated concierge of Miskawaan can curate bespoke itineraries for their guests, and the concierge of our hotels are experts in finding the right tours and services for each individual guest, offering a wealth of private tours around the island and beyond.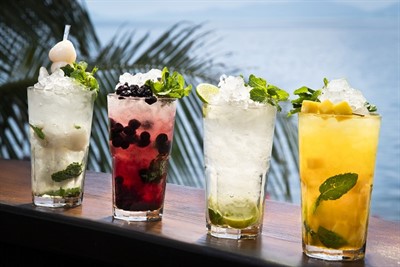 Banyan Tree Samui and Anantara both offer guests the chance to create their own delicious cocktails making use of the fresh ingredients found in abundance all over Thailand. The resident mixologists will share their knowledge and techniques, helping each individual to make a signature drink with their favourite flavours as well as making lasting memories of their time on the island.
Useful information for your Koh Samui holiday
Koh Samui Accommodation Inspiration