Relaxing in Thailand
Discover ways to unwind and relax completely on your Thai holiday
Thailand has long been associated with relaxation and wellness, particularly the idyllic islands to be found in the Andaman Sea and the Gulf of Thailand which are home to peaceful beach resorts providing a welcome getaway from the fast-pace of the country's larger cities on the mainland. It's not hard to seek out quietude here.
Here are some suggestions for relaxing in Thailand;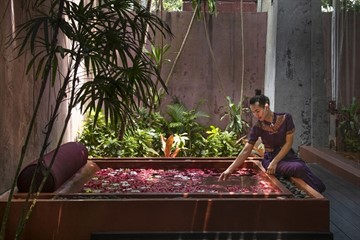 All of the hotels in our collection benefit from world-class spa and wellness centres to fully lose yourself in with facilities that include outstanding signature treatments, yoga and meditation spaces, fitness centres and saunas/steam rooms.
We also have several villas where spa treatments can be booked and enjoyed to enhance your Thai experience. These include the Miskawaan Villas on Koh Samui. Plenty of options for when pampering is a necessity on your holiday.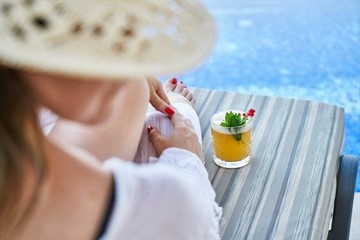 What could be more relaxing than being horizontal with a drink in hand, and the sound of the sea gently lapping on the white sand by your feet? Spend a day enjoying the facilities at one of Thailand's beach clubs where you will usually find a bar, restaurant, changing facilities, a large swimming pool as well as sea and beach access. Some of the more luxurious clubs also have spa facilities to enjoy.
An entrance fee will apply.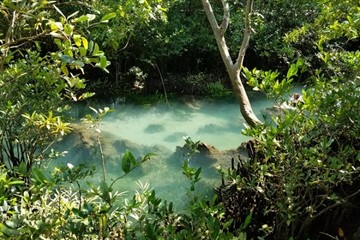 Thailand is blessed with lush jungle teeming with flora and fauna as well as majestic waterfalls and secluded natural pools. Get up close and personal with nature by going for a gentle hike on one of the established trails, take a refreshing dip in a pool and enjoy the sounds of the jungle all around you.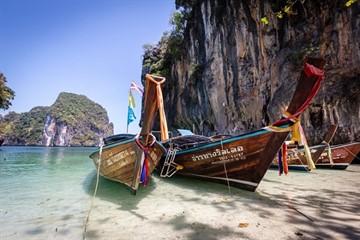 Embark on a relaxing boat trip, either on the canal networks of the city or around the islands in the Andaman Sea and Gulf of Thailand.
Traversing the waterways of Bangkok by boat is a very leisurely way to not only do a bit of sight-seeing but also for getting from A to B without having to navigate the traffic-choked roads. You can choose a water taxi, ferry, canal boat or a private river cruise, and some hotels have their own boats for transporting guests around the city.
The islands of Koh Samui and Phuket are themselves surrounded by smaller islands which can be explored on laid-back boat trips that usually include opportunities to snorkel and swim in the sparkling turquoise waters inbetween, as well as a tasty lunch onboard.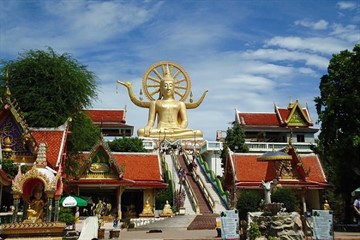 Buddhism is one of the world's biggest religions and one of its primary focuses is achieving enlightenment through meditation and leading a good life in harmony with all living things.
A visit to a Buddhist temple is for many a very peaceful experience regardless of a person's own beliefs. Intricate artwork, fragrant incense, colourful flowers, flickering tea lights, chanting monks and soothing temple bells all make for a very tranquil experience as well as a fascinating cultural insight as you walk barefoot through the place of worship.
Most temple complexes also have a garden for quiet contemplation.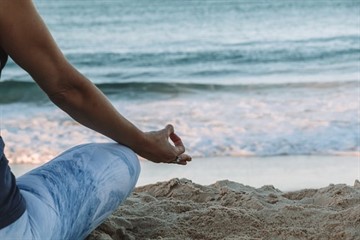 Most of the hotels in our collection offer opportunities to practice wellness activities to incorpoate in to your stay including meditation, yoga and pilates.
Pilates predominantly focuses on core strength, muscle toning and flexibility where as Yoga helps release tension, heal, find inner peace, build mental and physical strength and flexibility. Instructors will be on hand to offer classes or one-to-one tutorials for all abilities allowing guests to fully appreciate the experience.
Meditation can compliment the practice of yoga and is often included as part of a class but can be just as beneficial on its own. Most hotels and spas have dedicated spaces to practice, and the beach provides the perfect natural space for this spiritual technique.
THAILAND ACCOMMODATION INSPIRATION
Useful information for your holiday to Thailand