Join us on Facebook
Kalkan is famous for its many fine restaurants and dining options, read our guide to discover the type of restaurants available in Kalkan and decide which to visit on your Kalkan holiday.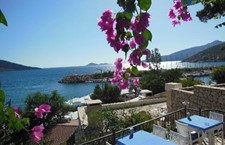 Find out more about Kalkan's old town, with an eclectic mix of Greek and old Kalkan architecture, roof terrace restaurants and sea & harbour views the old town is a place you will want to discover and enjoy.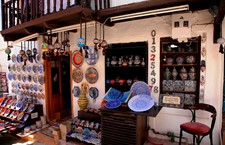 Our guide to the Beach clubs around Kalkan Bay...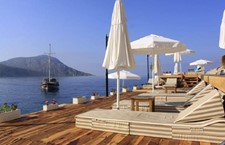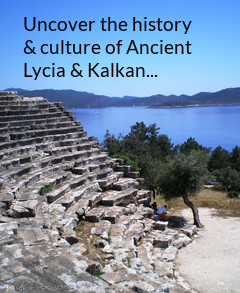 Explore hand-picked Kalkan villas with private pools & amazing views.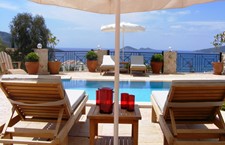 View our selection of luxury Kalkan apartments with pools and sea views.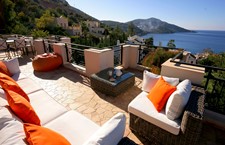 Introducing The Likya Residence Hotel and Spa and The Asfiya Hotel in Kalkan, both within walking distance to the Old Town, beach and restaurants.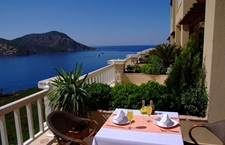 Eating and drinking
Everything you need to know about dining in Kalkan
Kalkan offers an irresistible combination of a historic, and beautiful old town with winding cobbled streets, Kalkan restaurants that seem woven into the fabric of this beautiful place, and the perfect climate for outside dining.
An array of different cuisines created from the freshest and most flavoursome local ingredients is on offer in some of the most beautiful restaurants we have seen anywhere. Whether you choose a roof terrace restaurant with views across Kalkan to the sea, or a restaurant by the harbour side, lined with traditional Turkish Gulets, and yachts, dining here is a truly memorable experience.
Warm Turkish hospitality is also very much part of dining in Kalkan, with service levels reminiscent of some of the best restaurants in Britain, and importantly eating and drinking here is incredibly good value, with prices at around 40% to 50% of equivalent restaurants in many other Mediterranean resorts. So indulge, enjoy Kalkan's vibrant, convivial and exciting dining scene, right on the doorstep of our collection of old town properties and within walking distance of most of our other properties.
Kalkan is said to have the highest number of restaurants per inhabitant or per square meter on the Lycian coast and is renowned for its roof-top restaurants which offer a incredible views over the bay and beyond to Snake and Mouse Islands.
Restaurants in Kalkan offer a variety of dishes from traditional Turkish fare to international cuisine. There is often a large choice of meze (starters) which is followed by fish or grilled meat. The Turkish way of dining is to begin with sharing a selection of three or four starters, followed by a main course and finishing with dessert and Turkish coffee. Meals are very social and can be lingered over for hours in the evening, often finishing close to midnight. Fish can be subject to bargaining, but most prices are displayed on the menu outside the restaurant's entrance.