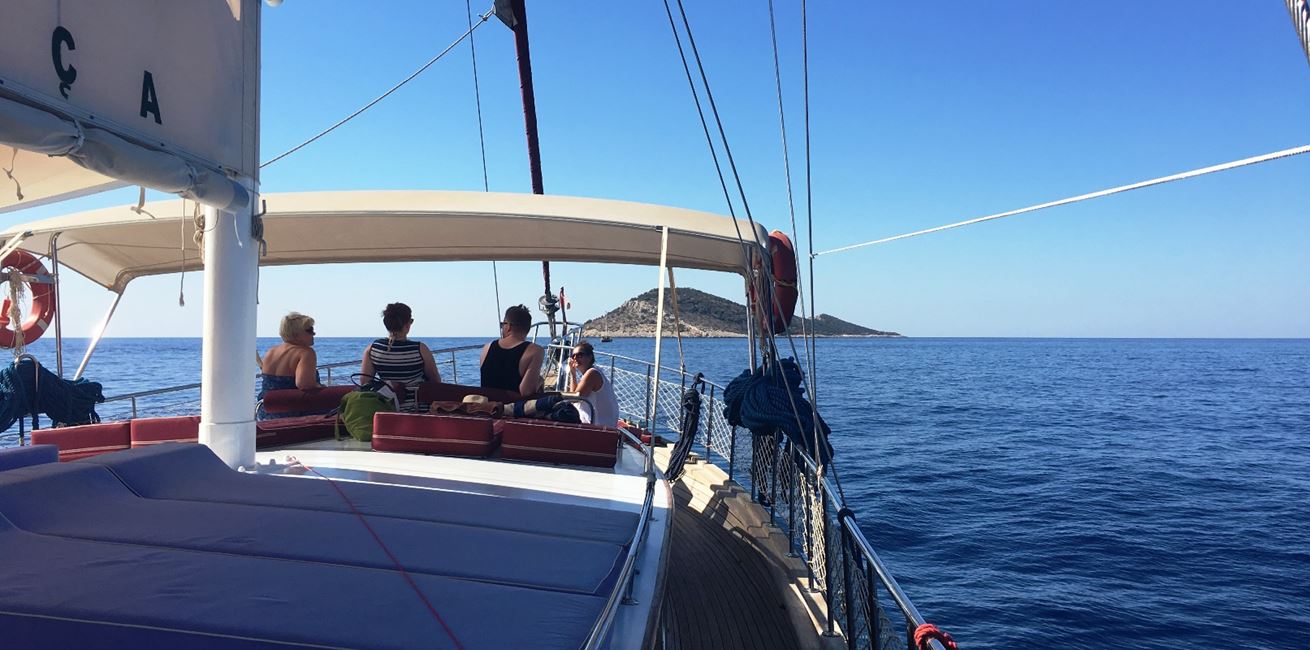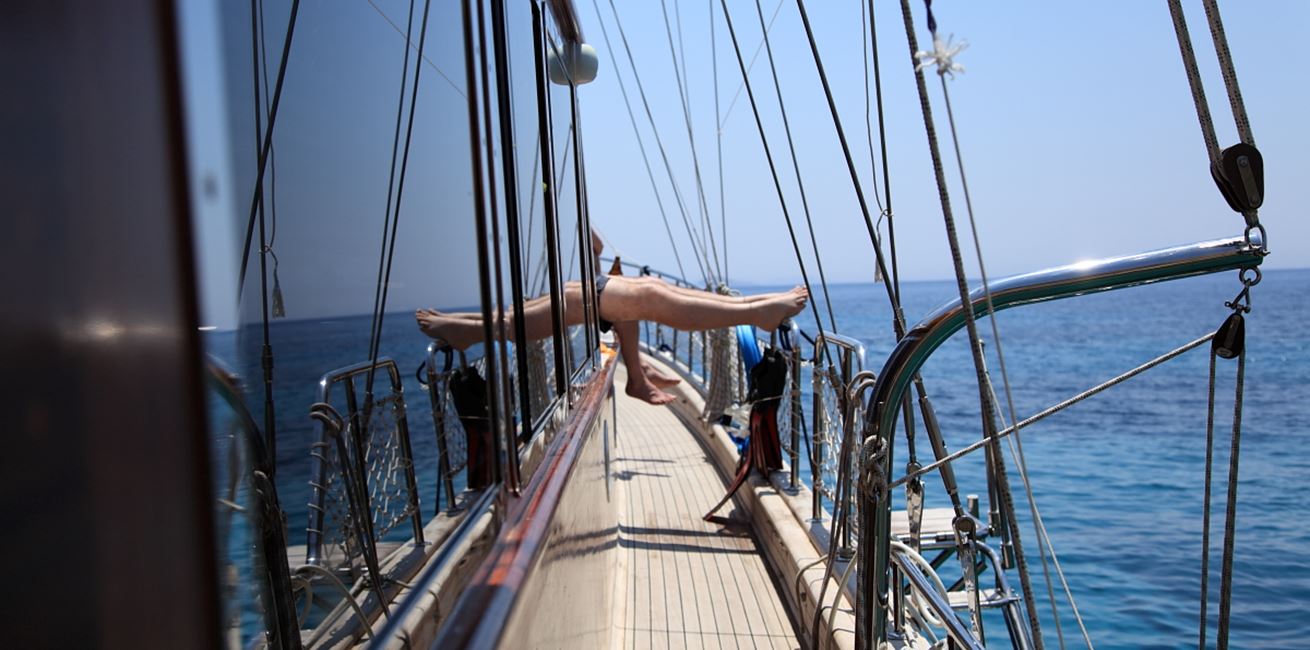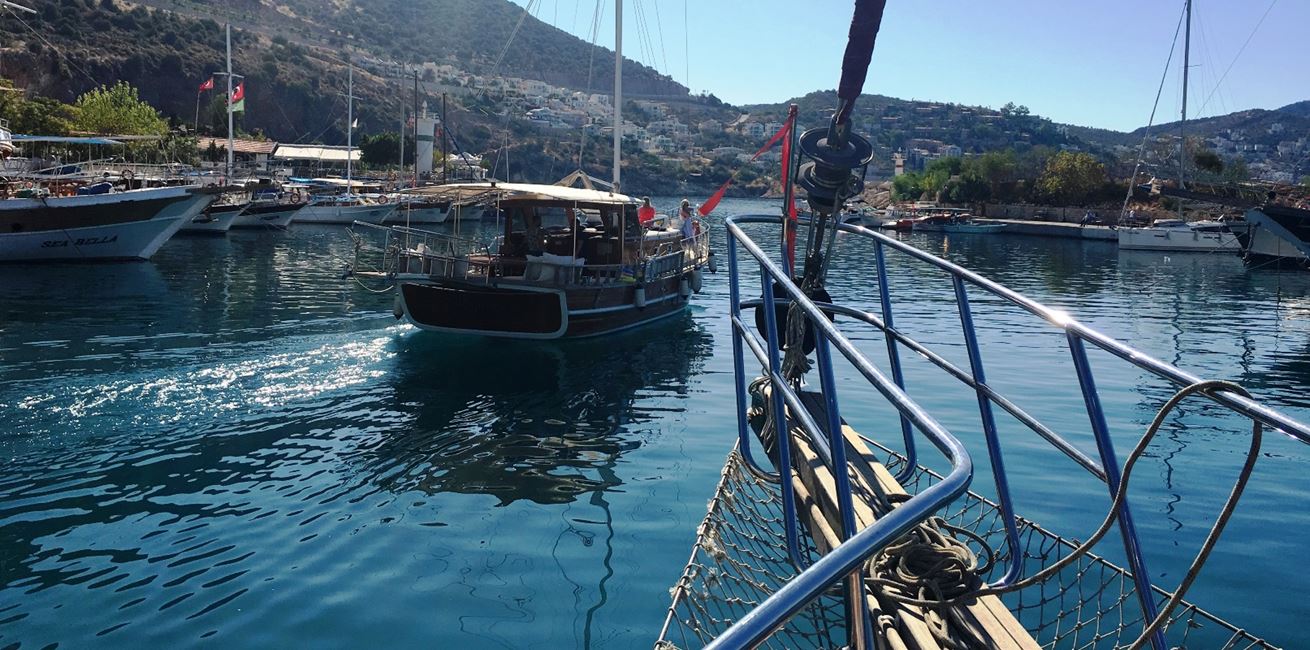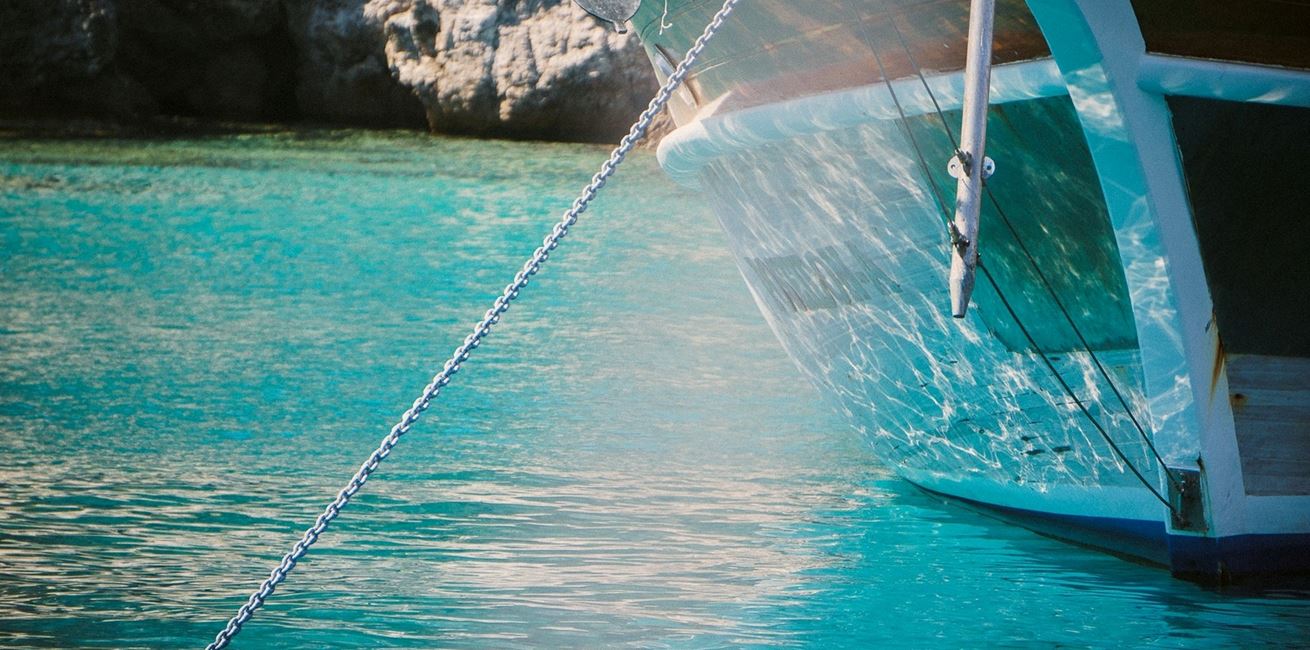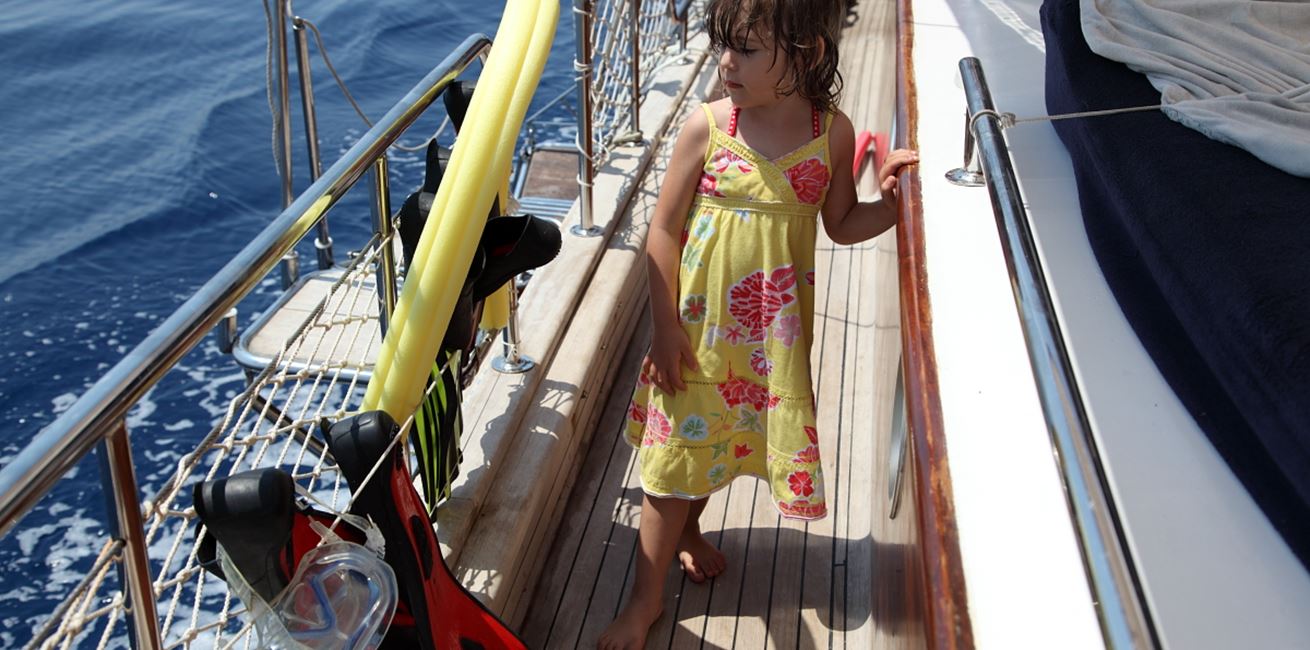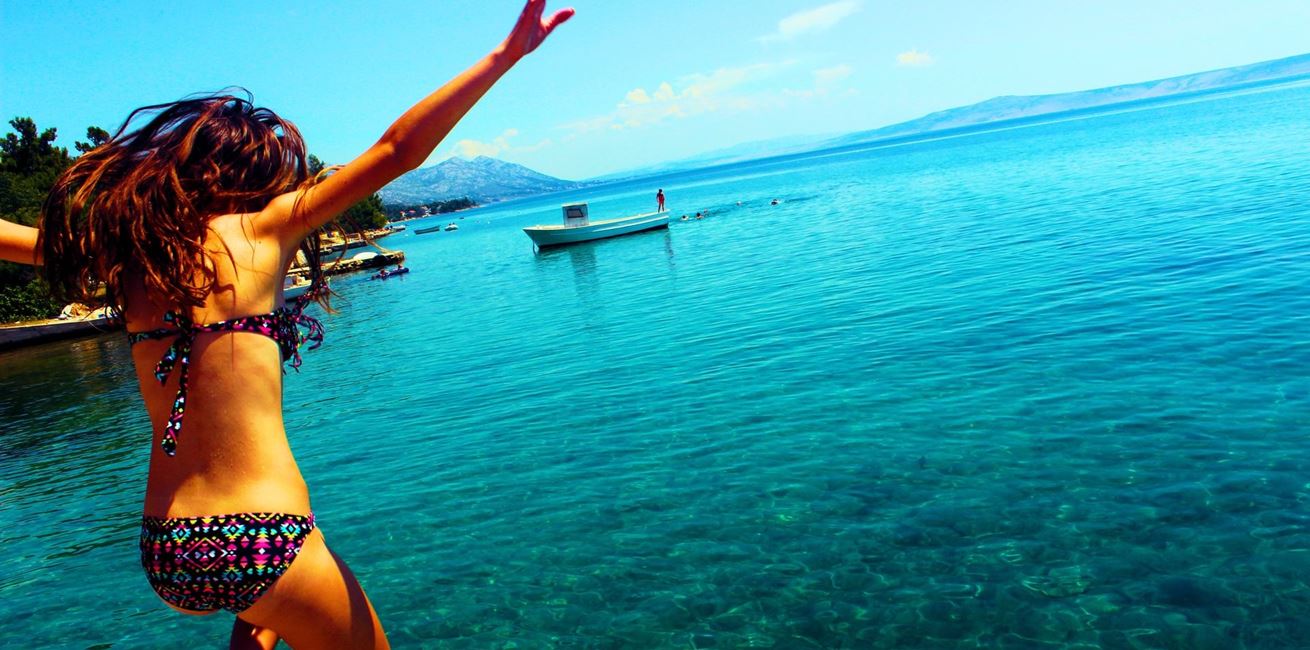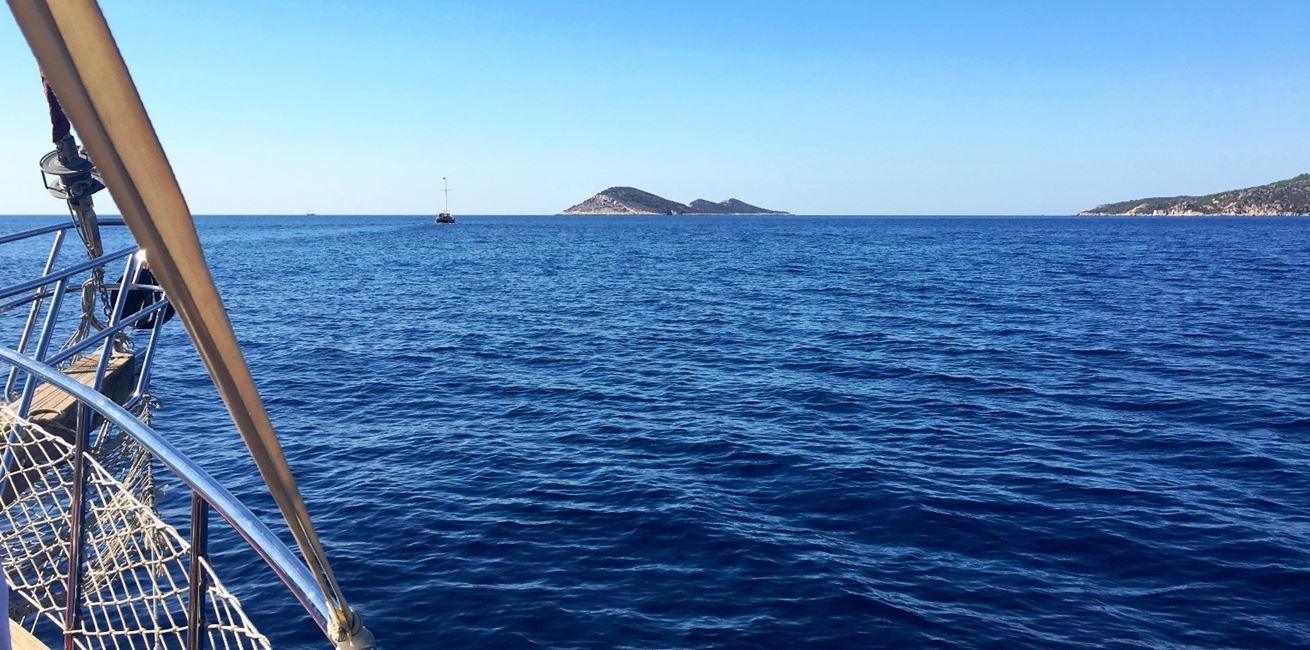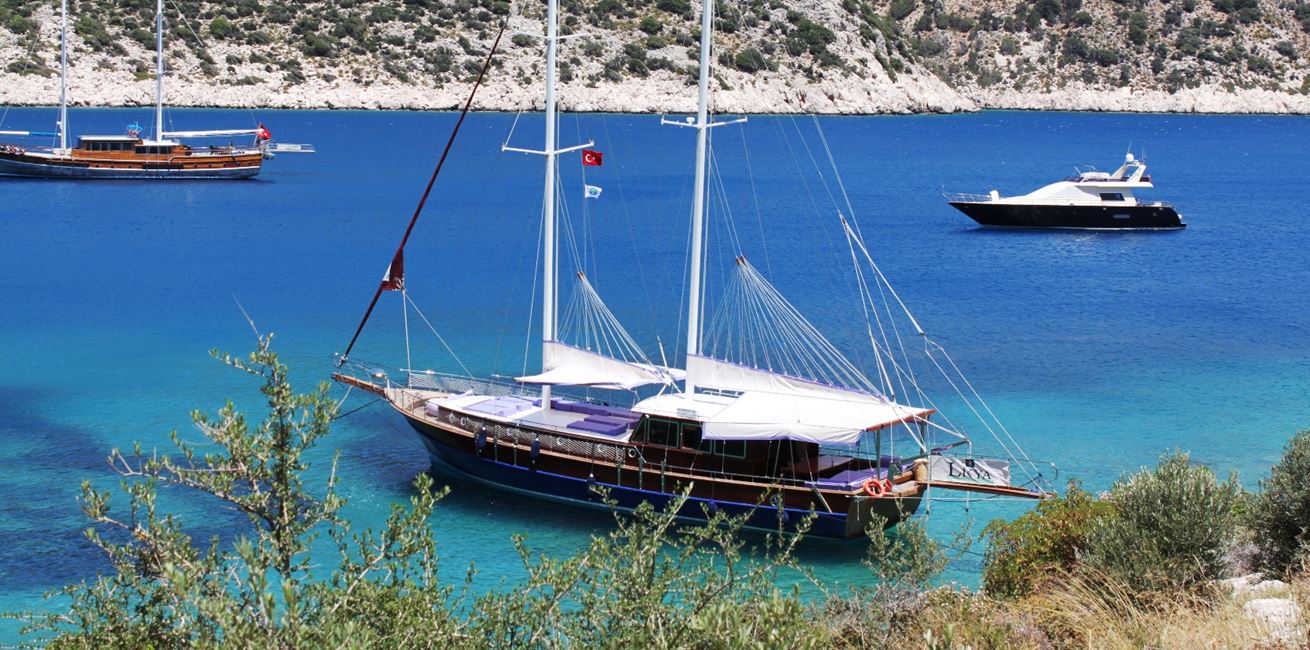 Private Gulet Charter
Lazy Day at Sea
Relax, unwind, find a comfortable place to stretch out, and as you make your way out of Kalkan harbour, already, a new perspective of Kalkan's mountainous backdrop opens up before you. The sense of adventure is palpable, and because we only offer private charters for our guests, there is plenty of space to find the perfect spot to eat, drink and sunbathe, as the beaches, islands and coastline included in your 'Lazy day at sea' itinerary come into view.

Emir 1, constructed in 2010 is a high quality teak vessel of 19 metres that offers guests the opportunity to enjoy a very comfortable, high quality environment on their day at sea. There are mattresses for sunbathing, shade if required, and a large cushioned seating area around a large mahogany table at the back of the boat, which is a very convivial space and where lunch/dinner (depending on the trip you take) is served.

A meal on Emir 1 is quite an occasion. The captain finds a sheltered bay, drops anchor, and the crew start to prepare the fresh, local ingredients onboard. A meal typically comprises meat or fish, salads, vegetables, breads, and a dessert. There is a bar service available throughout the day offering wine, beer, water and soft drinks.

Emir 1 is equipped with two bathrooms, a freshwater shower on deck, and steps into the sea, as well as snorkel equipment.

Itineraries are carefully planned to provide a good balance of relaxation and swimming/snorkelling, with the chance to explore as much of the stunning Turquoise coastline as possible. The captain will, where practical, accommodate your itinerary preference, however, this cannot be guaranteed.

Your private charter 'Lazy day at sea' starts at around 10:00 and returns to the harbour at approximately 17:00 in the afternoon. Transportation from your Kalkan accommodation to the harbour and return, is included in the price.

The 'moonlight cruise' allows passengers to enjoy the beautiful Turquoise coast in the evening with dinner served aboard. The itinerary is the same on both the 'lazy day at sea' and the 'moonlight cruise'.

Many of our guests tell us that a private charter Lazy day at sea was the highlight of their stay in Kalkan.

A deposit of £50 (non refundable) is payable to secure your private charter gulet (payable by credit/debit card) with the balance payable 10 weeks before your holiday.
Lazy Day at Sea 10:00 - 17:00

Moonlight Cruise 19:00 - 22:45

2019 Price: £450.00 for up to 10 guests**

2019 Price: £450.00 for up to 10 guests**

Prices include:

Transport to and from your accommodation to the harbour*
Stops at local bays for swimming & snorkelling
An excellent lunch

Prices include:

Transport to and from your accommodation to the harbour*
Stops at local bays for stargazing or a swim
An excellent dinner

Please call our office on +44 (0)1449 770811 or contact us for further information and to book.
*Excludes certain areas outside of Kalkan, please ask for details.
** The Emir Gulet can hold up to 12 guests - If you would like more than 10 guests, please enquire for additional cost.
Further pages - ways to spend your time