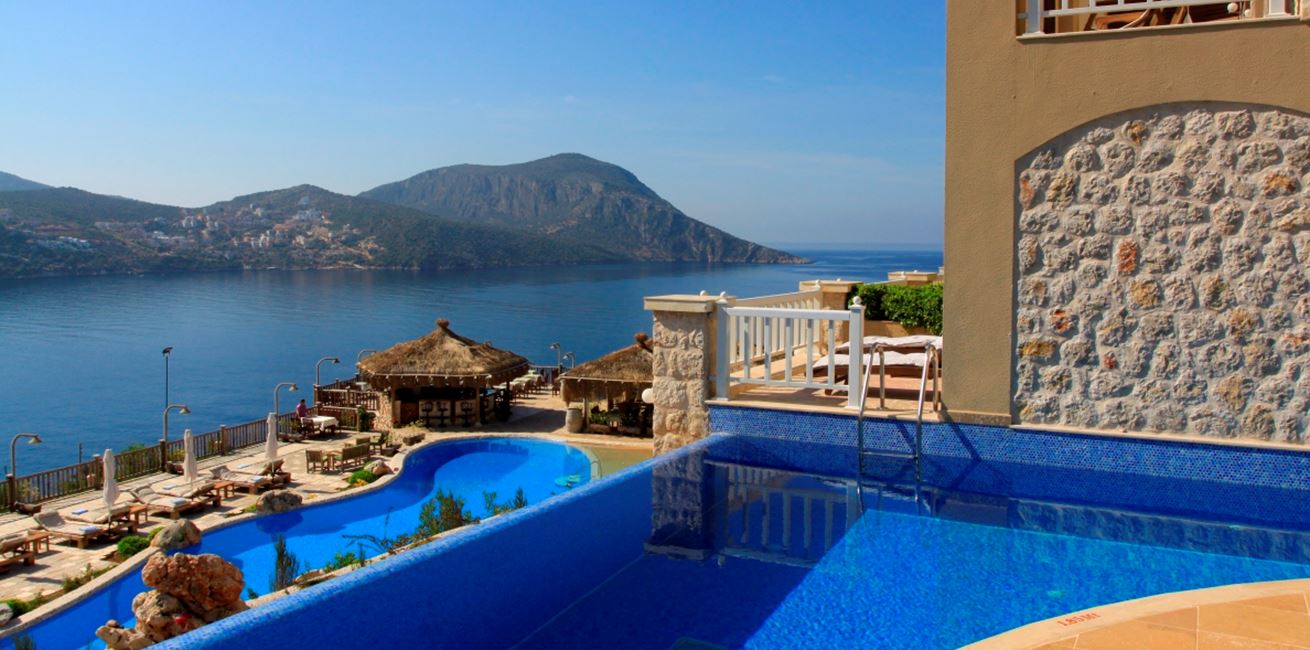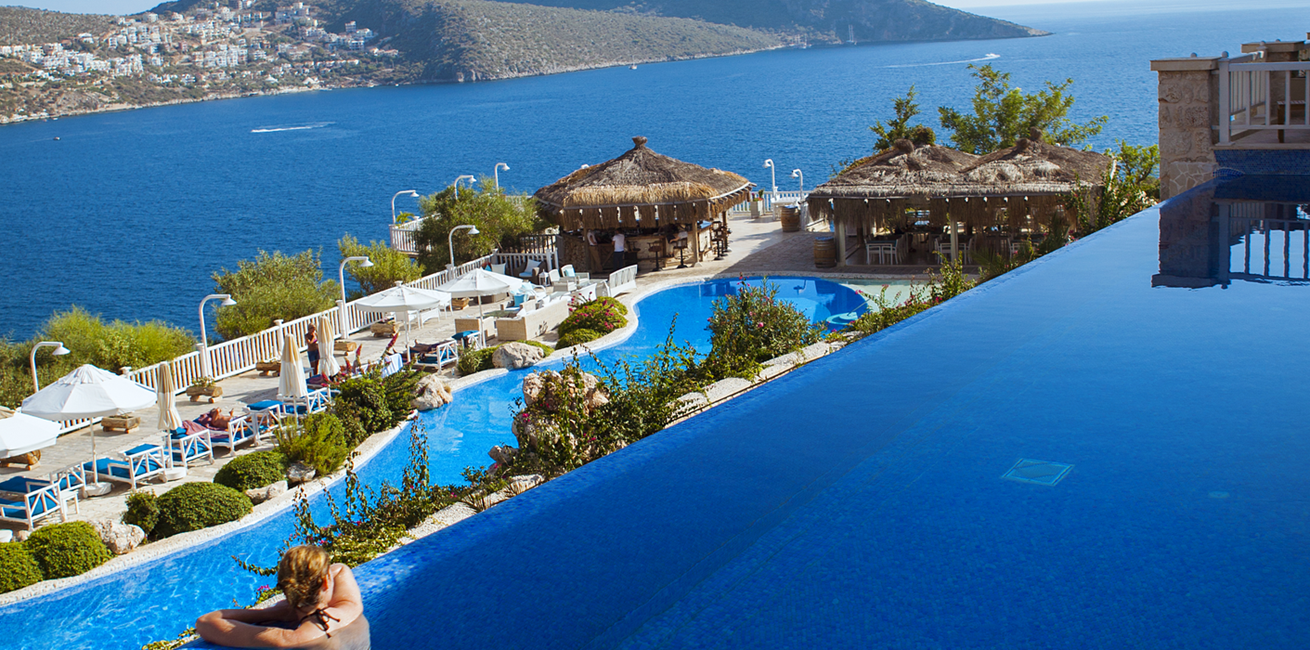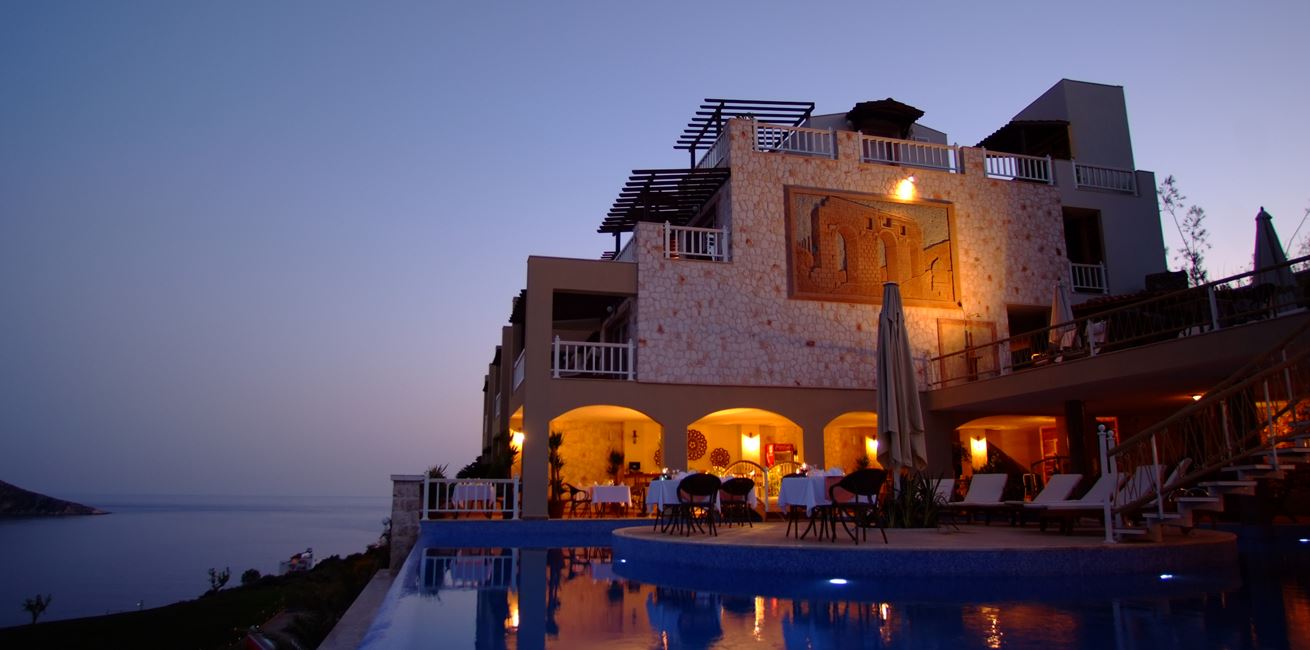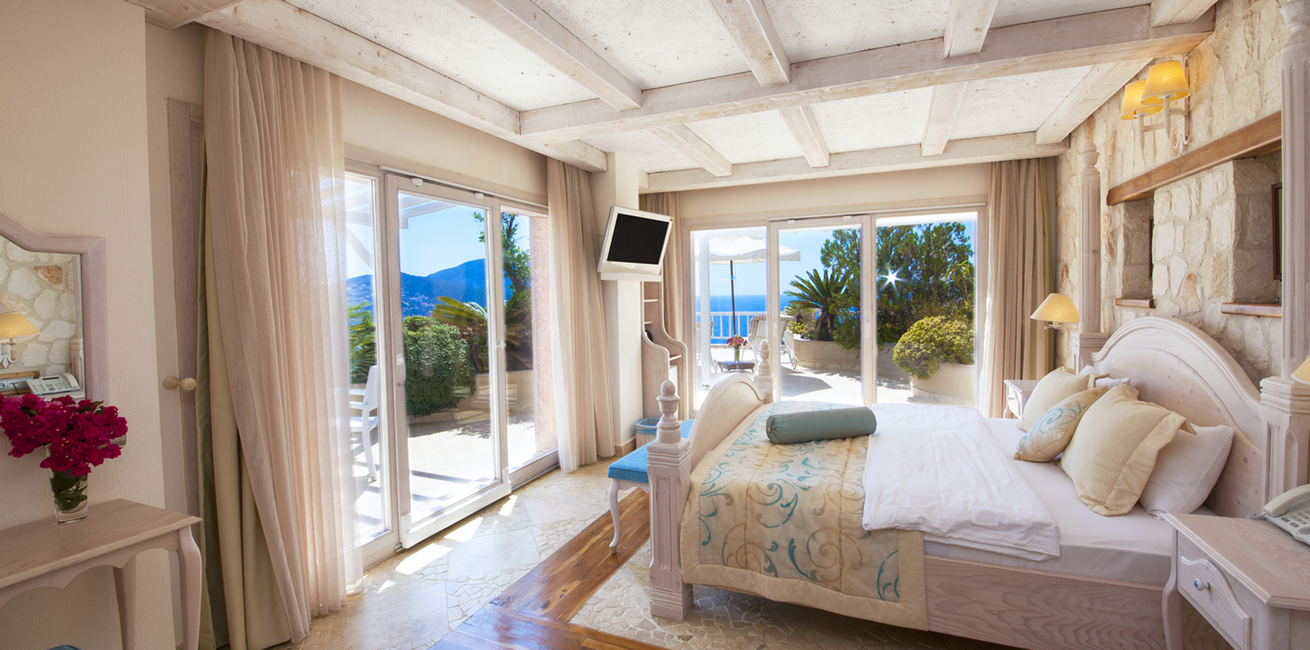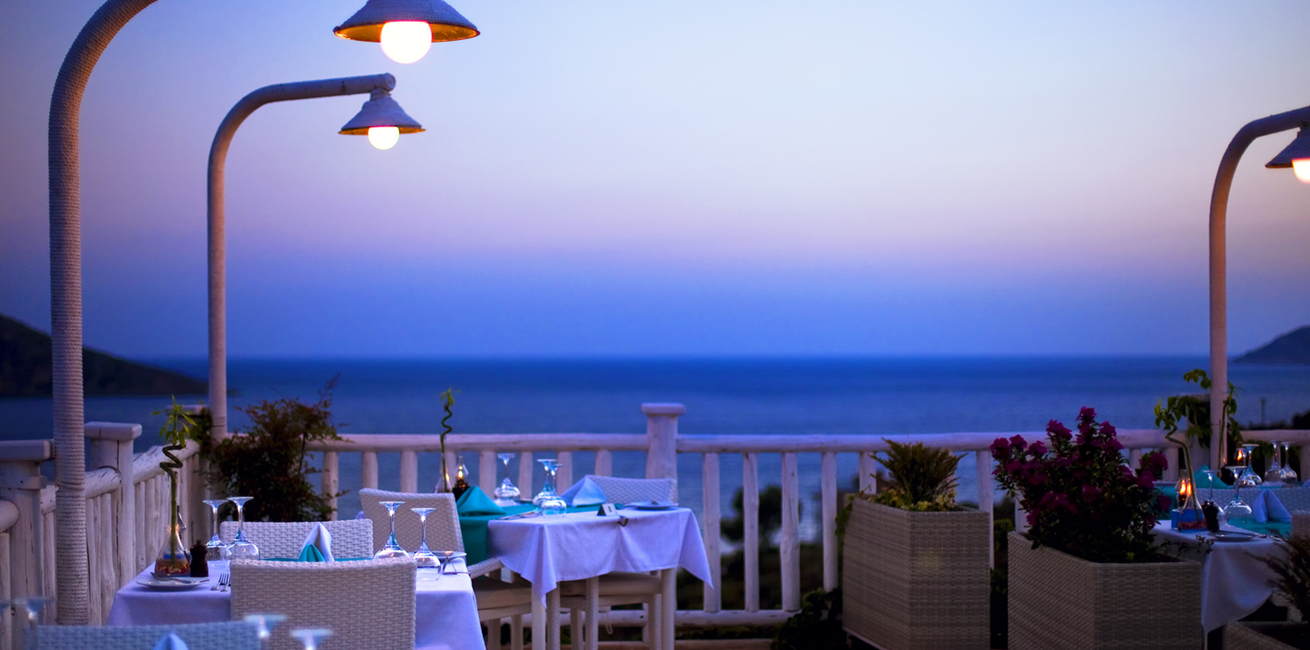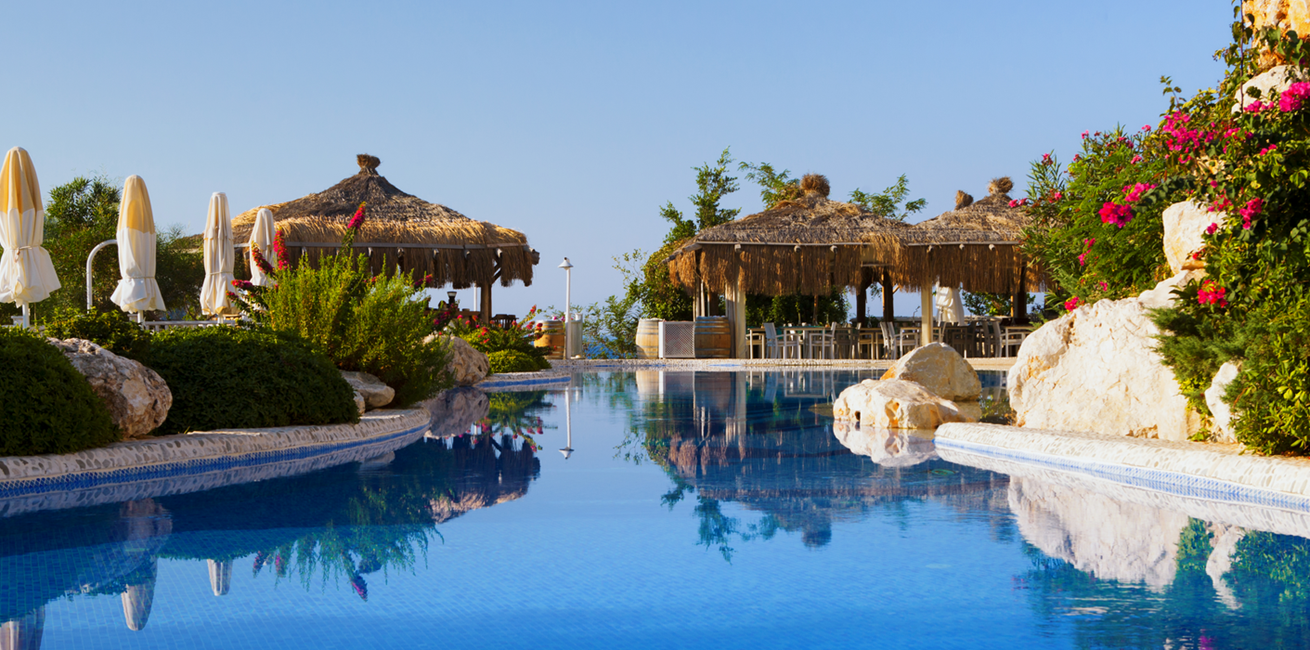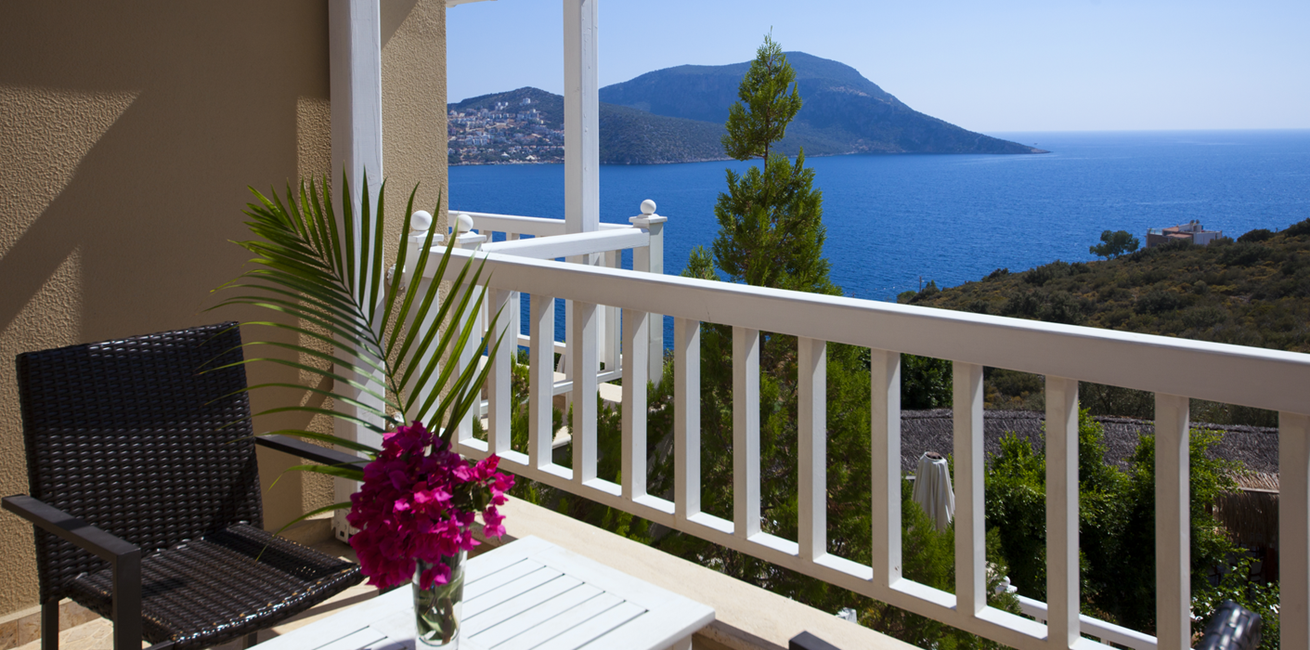 The Likya Hotel, Kalkan
A boutique hotel with spa facilities offering fantastic sea views


Widely considered to be Kalkan's best hotel, some would say that The Likya Hotel is one of the most beautiful in the Mediterranean. It is difficult not to reach for superlatives in its description as, in our opinion, no other hotel in Kalkan can offer such spacious, beautifully appointed rooms, exceptional levels of service and amenities, or the breath-taking, completely uninterrupted panoramic Mediterranean views. A blend of contemporary and traditional design that works beautifully to create some lovely public rooms. We are delighted to be able to offer this adult only (16+), all suite boutique hotel as part of our collection.
From its frontline position right on Kalkan's coastline, whichever way you turn, views of Kalkan Marina, the sea, mountains, Snake and Mouse Islands and at the end of the day a spectacular sunset open up before you. The Likya hotel's 24 deluxe rooms are a spacious 32 square metres, and every room offers the same incredible sea views from its spacious balcony. Master Deluxe suites, up to 60 square metres offer even more space, a Jacuzzi bath, and an expansive private sunbathing terrace. All rooms and suites at The Likya Hotel are equipped with wireless internet.
This Kalkan hotel offers an extensive range of Spa treatments and both an indoor pool and outdoor swimming pools with sunbathing terraces. The Likya Residence Hotel and Spa is perfect for relaxation, pampering, spectacular views and enjoying everything that Kalkan and the Turquoise Coast has to offer.
Our hotel room and breakfast rates offer exceptional value and include local taxes. You can also request to add flights to your booking below and we will come back to you with a flight inclusive ATOL protected package quote.
Useful information for your Kalkan holiday