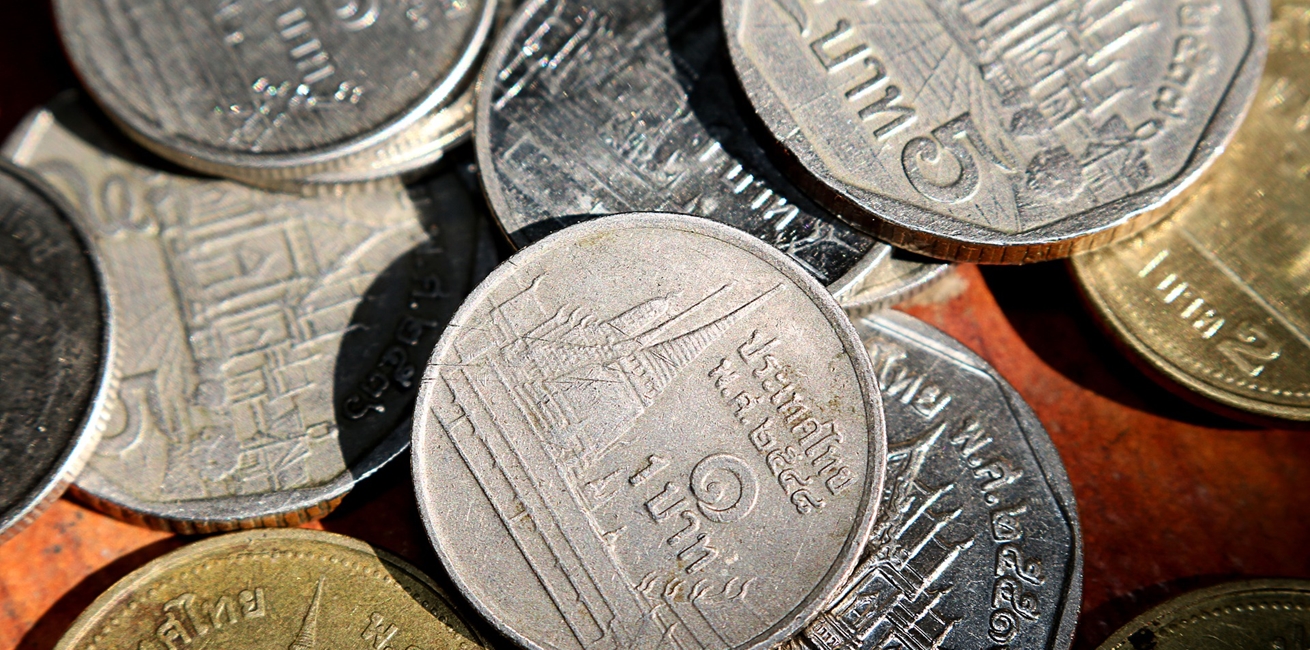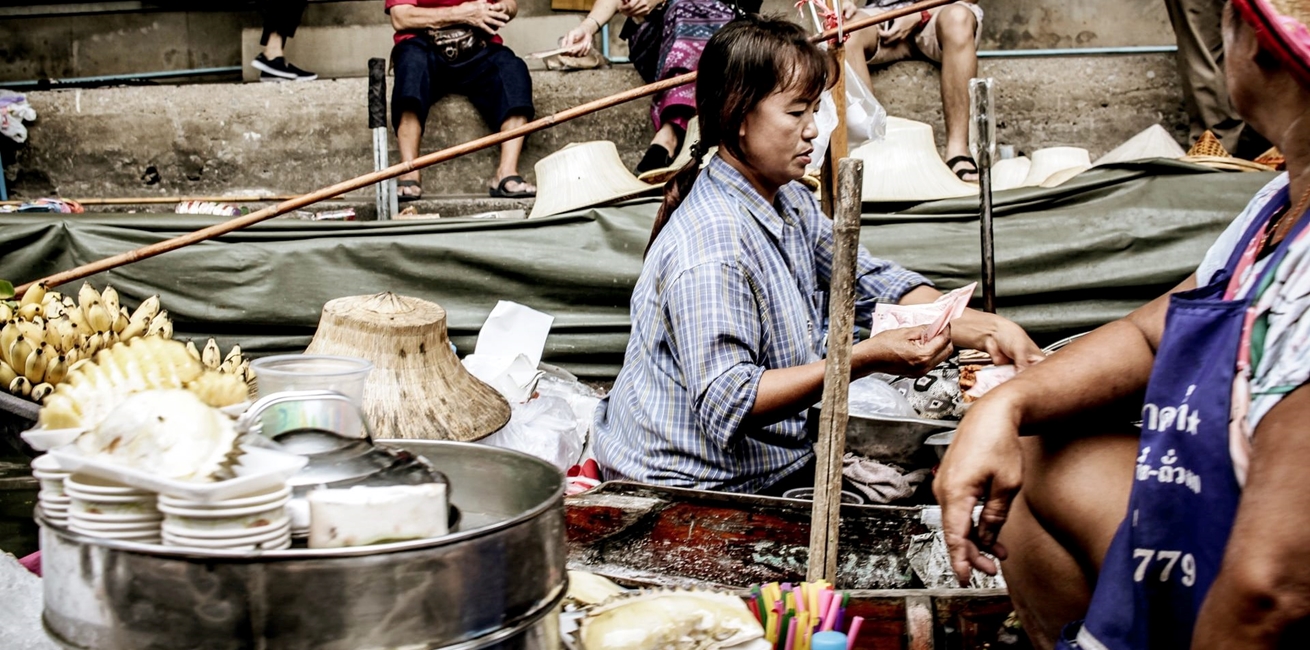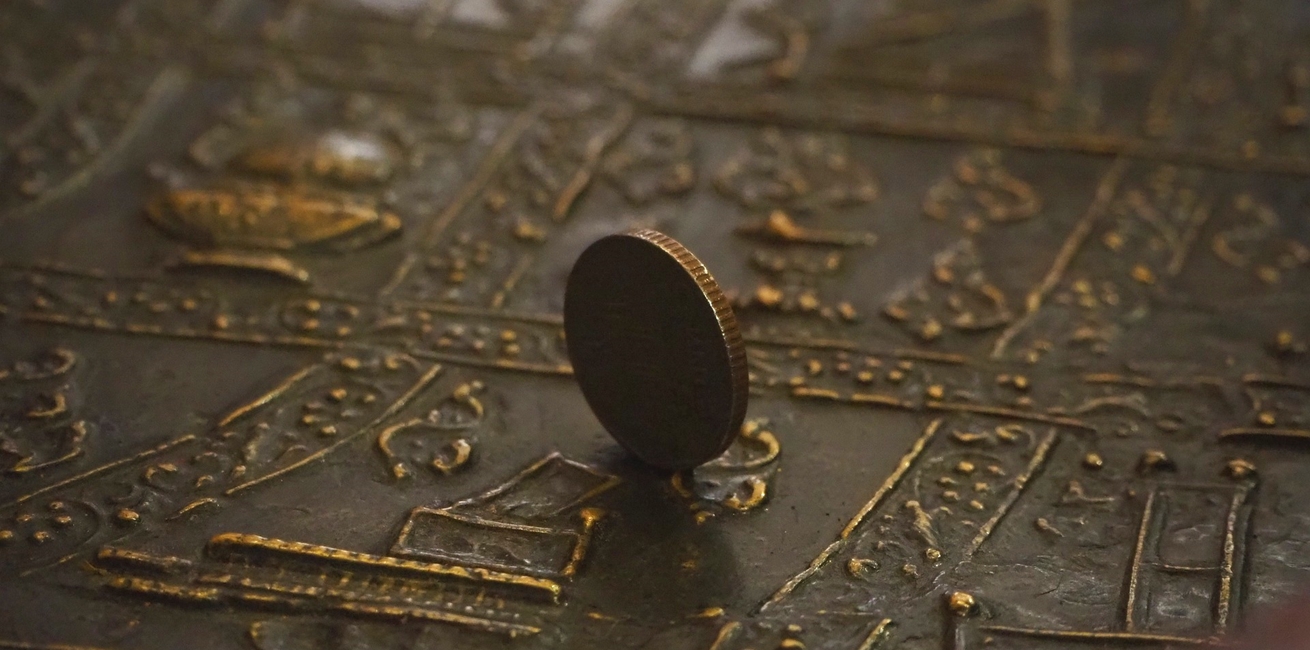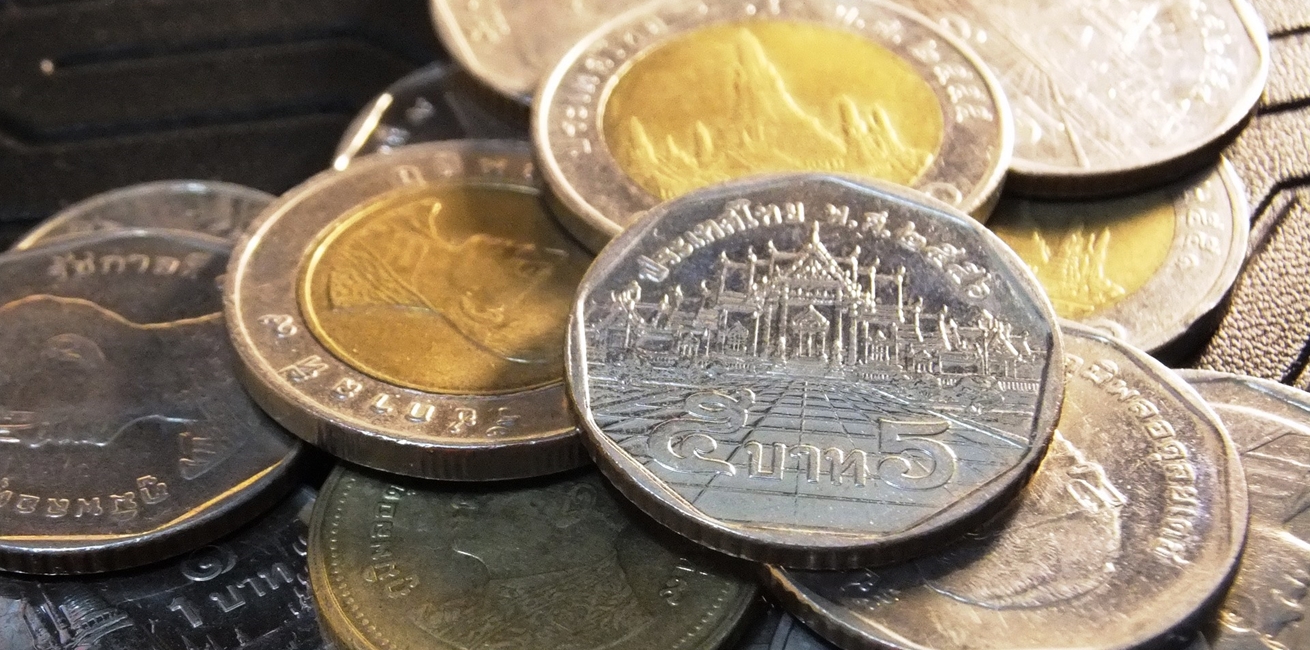 Currency and Cost in Thailand
The Thai currency and what you can expect to pay
The currency used is the 'Thai Baht' written as; 1THB. Smaller change is known as "Satang", where 100 Satang goes into 1 Baht. Thai Baht notes start from 20THB and go up to 1000THB, whereas the coins have denominations of 25 Satang, 50 Satang, 1THB, 2THB, 5THB and 10THB. Compared to the exchange rate for Thai Baht to the pound 2 years ago, the currency is currently highly favourable for UK visitors and 2021 rates averaged around 43.4TBH to the British pound.
Exchange rates are almost always better in Thailand, and a good strategy is to take enough local currency for your first day or so, and change the rest once you arrive. There are exchange facilities at Thai airports as well as many hotels or hostels, however, the exchange rate is often very poor compared to bank branches and local ATMs, so if your bank offers a good exchange rate then this might be the best option when exchanging currency. Although, just bare in mind that the flat fee for withdrawing from an ATM is around 200THB per transaction (with the exception of AEON bank which charges only 150THB per transaction). The best rates for currency exchanged in the UK are generally found by pre-ordering online and either collecting it from your UK departure airport or having it delivered to your home.
Traveller's cheques are still sometimes used in Bangkok and Thailand, so most banks are able to cash them. However, there is a fee of around 153THB per cheque, and you also need to present some form of valid ID (i.e. passport) so it would probably be best to do larger amounts at a time.
Bank Name or Currency Exchange Center:
Location:
Opening hours:

Superrich International Exchange: Head office

Pathum Wan District
09:00-18:00 Everyday
Bangkok Bank: Emporium Branch

Khlong Toei

10:00-19:00 Mon - Fri
Vasu Exchange (in the Nana area of Sukhumvit)
Khlong Toei
09:00-18:00 Mon - Fri
Bangkok Bank: Zuellig House Branch
Bang Rak
08:30-16:00 Mon - Fri
Superrich International Exchange: Silom Building
Si lom District
09:00-17:00 Everyday
Bangkok Bank: Pathumwan Branch
Pathumwan
08:30-16:00 Mon - Fri
Bangkok Bank:

Ratchathewi Branch

Ratchathewi District

08:30-16:00 Mon - Fri
In addition to the banks and currency exchange centre's mentioned above, there are many more scattered around the city, as well as an abundance of ATM machines which widely accepts major world currencies (like GBP, EUR, USD, AUD, NZD and SGD) to exchange to Thai Baht.
There are also several Post Offices in the city. Here's a list of just a few of branches;
Bang Rak Post Office

Siriraj Post Office

Grand Postal Building

Bang Khun Non Post Office

Thailand Post Silom Branch

Nana Post Office
Transportation in Bangkok
As of September 2021, transportation costs in Bangkok were approximately as follows;
| | |
| --- | --- |
| Type of Transportation: | Price (THB) |
| Songthaews start (normal tariff) | 40-50 |
| Songthaews average journey | 150 |
| Taxi start (normal tariff) | 35 |
| Taxi 1km (normal tariff) | 39 |
| Taxi 1 hour waiting (normal tariff) | 165 |
| Car hire average (daily) | 800 |
| Gasoline (1 liter) | 29.83 |
A songthaew (pronounced "Song thao") is basically their version of public transport. Rather than using buses, songthaews are pick-up trucks with a converted bed. The two back benches can usually fit up to 8-10 adults each, but you might find that some people decide to hang off the end if there is no space left inside. Many songthaews in Bangkok tend to have fixed routes and prices, so to avoid any confusion on the cost, it would be best to ask the driver before you got on. There are no seat belts in a songthaew, so if safety is one of your key priorities, then it might be best to go with a private taxi instead.
Although you might still be able to find a few songthaew's in Bangkok, aside from taxi's, tuk-tuk's are the most popular form of public transport. Tuk-tuk's are motorised rickshaws that typically have one seat up front for the driver and a bench at the back for the passengers. The more modern tuk-tuk's tend to have open sides and cloth roof so that the travellers are protected from the sun.
Taxis in Bangkok are relatively cheap compared to most western countries. In addition to the traditional green-yellow and red-blue, taxi's in Bangkok also come in bright range of colours like pink, red and orange. Finding one is rather easy, especially around shopping malls and tourist attraction. You can usually find quite a few also waiting outside of most hotels, however a lot of these taxis will refuse to put the meter on and instead will give you a fixed price that is much higher than what you would usually pay.
Please note: hiring a car in Bangkok legally requires you to have an international or Thai driver's licence. Although not all smaller companies will check if you have one, the larger companies definitely will. Also, when renting a car in Bangkok, try to get one with car insurance just in case anything were to happen.
Food and Drink (Supermarket)
| | |
| --- | --- |
| Local bottled beer 500 ml | Approx: £1.35/59.74THB |
| Bottle of Thai wine 750 ml | Approx: £14.14/625THB |
| Loaf of bread (500g) | Approx: £1.03/45.36THB |
| Litre of milk | Approx: £1.24/54.67THB |
Useful information for your stay in Bangkok
Useful Information for your Thailand holiday
Phuket Accommodation Inspiration
Error parsing XSLT file: \xslt\[XSLT][TBS]Properties.xslt