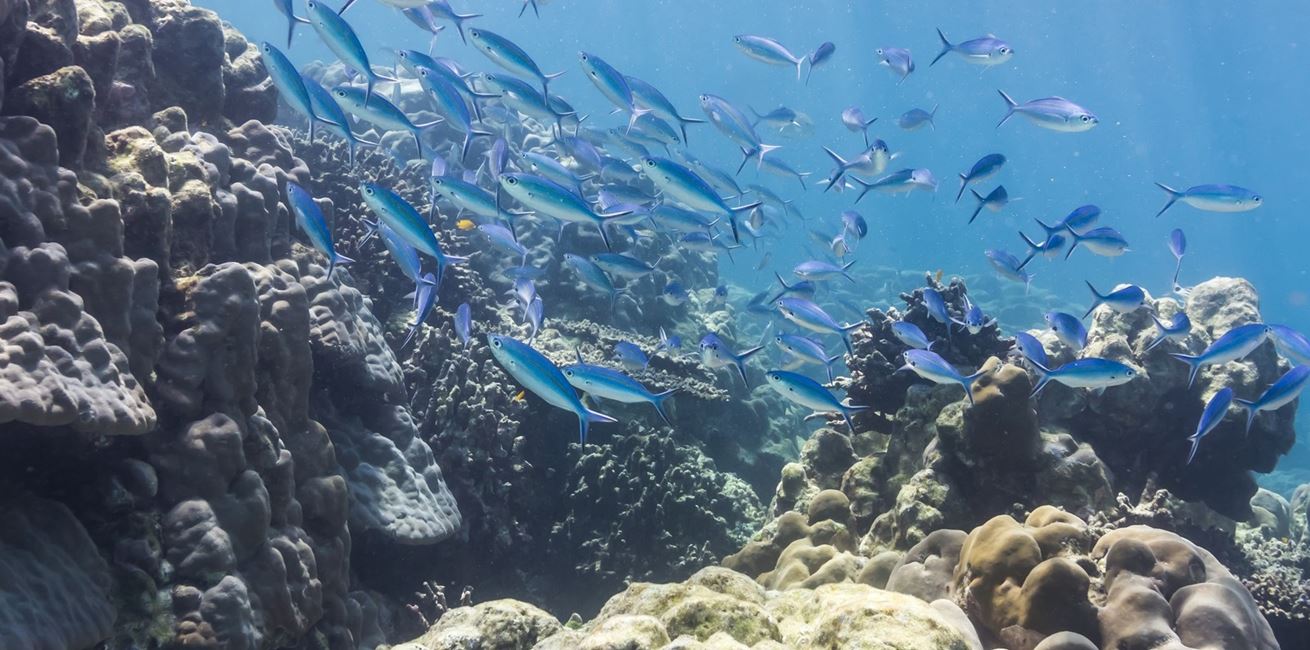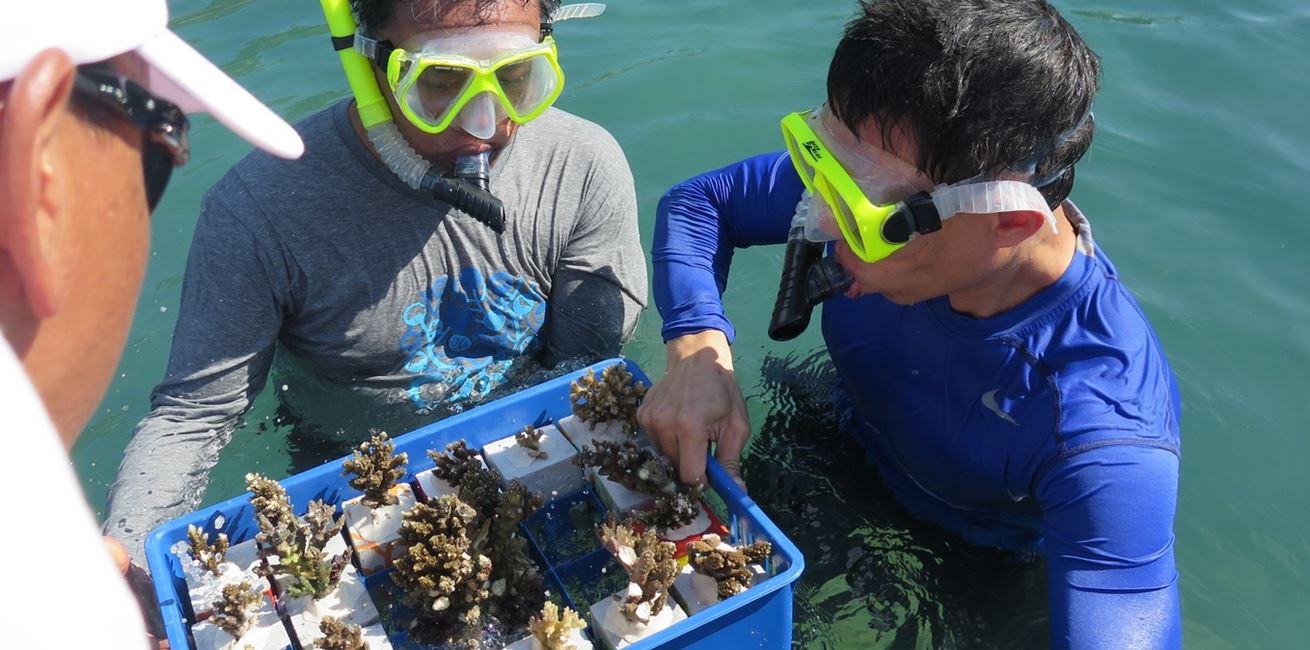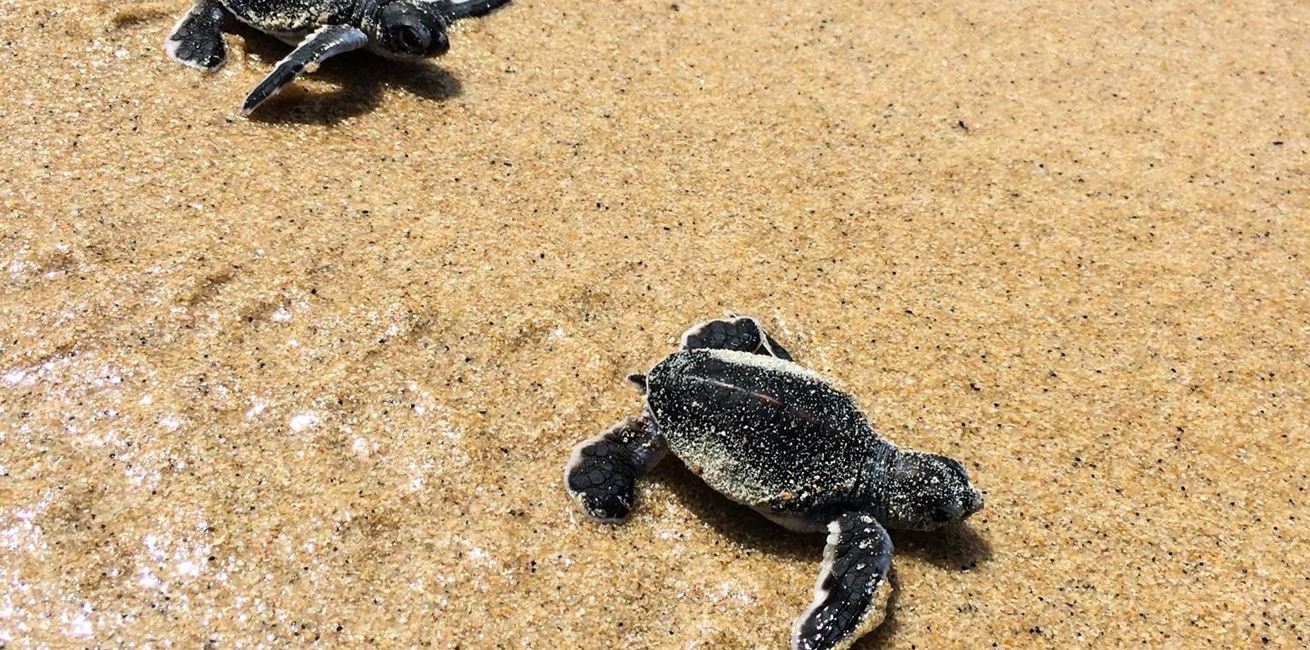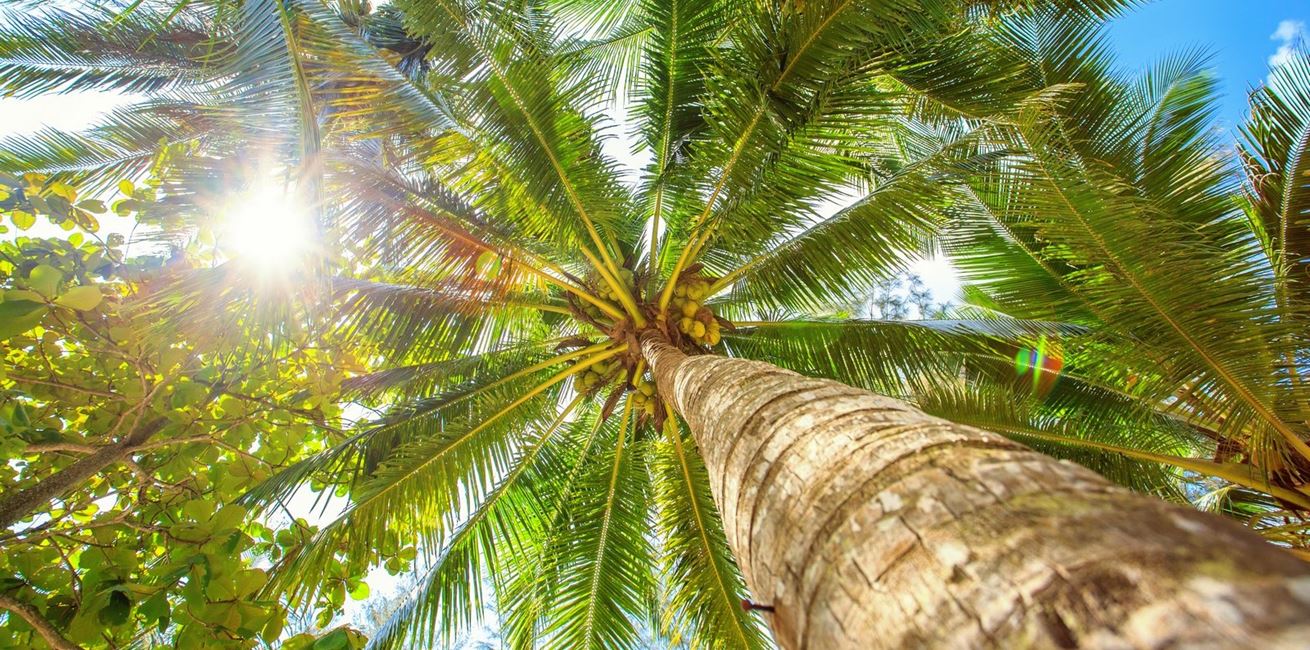 Sustainability at Banyan Tree Samui
Embracing the Environment, Empowering People
As a socially-responsible business, Banyan Tree's concept of sustainability seeks to create long-term value for multiple stakeholders and the triple bottom line of economic, social and environmental success helps direct sustainable development through inspiring associates, guests and partners to take a wider consideration encompassing a long-term view when making business decisions. An integrated and participatory approach is used to minimise impact while safeguarding and enhancing the human and physical environment for present and future generations.
THE SUSTAINABILITY MANAGER
---
Thepsuda Loyjiw (Pueng) serves as the Sustainability Manager at Banyan Tree Samui. She holds a Master of Marine Biology from the Department of Marine Science at Chulalongkorn University.
Prior to joining Banyan Tree Samui, she worked as a Plan and Policy Analyst at Thailand's Ministry of Science and Technology, where she was primarily concerned with monitoring as well as assessing the quality control of the organization's research and development projects.
Moreover, she gained specialized knowledge in regards to climate change adaptation and mitigation while serving as the Project Assistance and Communication Officer for the Development and Implementation of the Thai Climate Change Policy, a core project under the Thai-German Climate Protection Program.
At the resort, she ensures that all conservation and research activities are conducted in accordance with the law and company procedures as well as to monitor and maintain the collection of relevant data. She works closely with the local schools on the island to empower youth via mentorship and scholarship through the brand-wide Seedlings programme.
Additionally, she conducts complimentary guest activities including a Sense of Nature Walk to explore the wildlife and plant life found throughout the habitat of the resort as well as a House Reef Snorkelling Class to educate guests on the marine ecosystem found amid the house reef of the resort's private bay.
Through her ongoing commitment toward ensuring the resort operates in a sustainable manner, Banyan Tree Samui was able to significantly reduce consumption rates through improved efficiency and by adopting new technology or practices regarding key operational indicators such as energy; emissions; water, waste and paper use; as well as chemical and pesticide use.
As a result, EarthCheck - the world's leading scientific benchmarking and certification group for sustainable tourism - awarded the resort Gold Certification, as recognition for 5 years of continuous certification, making Banyan Tree Samui the first and only resort in Thailand to be awarded this certification at the single-property level.
Should you be interested to learn more about our commitment to sustainability, the hotel would be delighted to share more details regarding their various initiatives.
SUSTAINABILITY ACHIEVEMENTS
---
Banyan Tree Samui has been the recipient of various industry-recognized awards for their compliance to the most stringent environmental practices.
EarthCheck Gold Certification
EarthCheck, the world's leading scientific benchmarking and certification group for sustainable tourism, awarded the resort Gold Certification as recognition for continuous certification since 2013 which incorporates annual measurement of operational indicators such as energy; emissions; water, waste and paper use; chemical and pesticide use; and community involvement.
Green Hotel Award - Gold Certification
Thailand's Department of Environmental Quality Promotion awarded the 'Green Hotel Award - Gold Certification' to our resort as recognition for our commitment toward sustainable hotel practices. The certification - held on a biennial basis - recognizes the ongoing efforts and contributions made by hotels that efficiently manage energy, waste and natural resources. Banyan Tree Samui is one of only three resorts on Samui that were able to achieve this distinguishable honour in both 2015 & 2017.
Kinnaree Award
Recognised by the United Nations World Tourism Organisation, the Thailand Tourism Awards, popularly known as the Kinnaree Awards, are held every two years, and have helped to promote the quality and high standards of Thai tourism services since 1996. Following an intensive evaluation of our operations, service, standards, hygiene and training; Banyan Tree Spa Samui was the recipient of the 'Award of Excellence for Best Resort Spa', the highest recognition for all nominees throughout southern Thailand!
SEEDLINGS
---
The Seedlings programme was created to nurture young people at risk of societal exclusion, providing vocational and life skills and education, and preparing them for life and work. This two-phased programme supports mentorship and scholarships:

Mentorship: Young people between the age of 12 and 18 are mentored by volunteering associates who've undergone mentor training.

Scholarships: Banyan Tree provides financial support for young people who face challenges in affording to continue their education.

At Banyan Tree Samui, they currently have six students in their Seedlings programme; three completing their secondary education with another three enrolled in their tertiary education. During the programme, the students are partnered with a trained mentor from their team of associates and are welcomed to the resort on various occasions for engaging and educational activities that provide exposure to their particular interests. As part of Banyan Tree's ongoing commitment, they sponsor their Seedlings through to their graduation from university.
GREEN TURTLE NESTS AT THE PRIVATE BEACH
---
Between February and March 2020, a mother green turtle (Chelonia mydas) laid 600 eggs scattered across five separate nests on the secluded beach at Banyan Tree.

During the incubation period, the Sustainability Manager worked in partnership with the the local Department of Marine and Coastal Resources to ensure the nests were protected from predators such as birds and monitor lizards, and gauging the temperature of the eggs to make sure the hatchlings would be given every chance of survival.

After the hatching of the nests in April and May 2020, a total of 269 green turtles emerged and made their journey to the tranquil waters of the Gulf of Thailand.

Their guests and team were thrilled to witness this rare occurrence on the coast of Koh Samui and they await future years to discover if the mother turtle will return to their shores.
REEF PROTECTION
---
With a long-term goal to enhance the abundance of reef-building species among the house reef of the resort, the hotel actively cooperates with Thailand's Department of Marine and Coastal Resources to report data collections and engage in proactive measures to protect their marine ecosystem. Additionally, they initiated an in-house Coral Rejuvenation Project whereby storm-generated coral fragments brought onshore are treated, before being re-planted on the reef and monitored over time.
SUPPORTING THE LOCAL COMMUNITY
---
Creating shared value with the community whether they are employees, customers, communities or business partners embodies Banyan Tree's commitment to social responsibility.

Internally their approach promotes wellbeing, diversity, satisfaction, health and safety, as well as professional development to increase productivity and improve employee and customer satisfaction and loyalty.

Externally they employ a stakeholder engaged approach to identify areas of aligned interest to promote responsible travel and work towards the 2030 Agenda for Sustainable Development.
ANNUAL CELEBRATION: EARTH HOUR
---
Earth Hour is a worldwide movement organized by the World Wide Fund for Nature. The event is held annually encouraging individuals, communities, and businesses to turn off non-essential electric lights, for one hour, from 8:30 to 9:30 p.m. on a specific day towards the end of March, as a symbol of commitment to the planet.

In recognition of this day, Banyan Tree invite guests to participate by turning off the lights and air conditioning in the villas, and to join their various activities at the restaurants including a traditional Thai candlelight dancing performance at Saffron as well as a fire-twirling show, live acoustic music performance and 'Magic of Light' photo souvenir at Sands.
ANNUAL CELEBRATION: EARTH DAY
---
Earth Day which is an annual event celebrated around the world on 22 April to demonstrate support for environmental protection. First celebrated in 1970, it now includes events coordinated globally by the Earth Day Network in more than 193 countries.

In recognition of this day, Banyan Tree invite guests to join an education marine conservation talk led by their CSR Manager as well as to take part in an underwater cleaning activity amid the house reef of their private bay.
ANNUAL CELEBRATION: WORLD ENVIRONMENT DAY
---
World Environment Day is celebrated on 5 June every year, and is the United Nation's principal vehicle for encouraging awareness and action for the protection of the environment.

In recognition of this day, they conduct a community cleaning activity within the local area. Additionally, the Sustainability Manager creates a challenge to inspire associates to take action by adopting best practices in their daily life that contribute toward environmental conservation.
ANNUAL CELEBRATION: WORLD TOURISM DAY
---
World Tourism Day is celebrated on 27 September every year with an aim to spread awareness about the importance of tourism and its impact on society. The day is also celebrated to highlight the global challenges outlined in the 2030 Agenda for Sustainable Development and to underline the efforts the tourism industry can make achieving the sustainable development goals.

In recognition of this day, Banyan Tree conduct a community cleaning activity within the local area. Additionally, the Sustainability Manager creates a social media campaign to bring attention to the importance of sustainable tourism and to heighten the level of appreciation for the natural and cultural assets which make our destination unique.
PLASTIC-FREE BANYAN TREE
---
The resort is committed to their brand-wide pledge to reduce and ultimately eliminate single-use plastics from their operations as part of their continued effort to directly address the detrimental effect that plastic is having on the environment and marine life.
HOUSE REEF SNORKELLING CLASS
---
Explore the marine life of their house reef on this guided journey amid their private bay. Observe a vast variety of fish including Copperband Butterflyfish, Trumpetfish and Parrotfish. Keep your eyes open for the colony of Giant Clams or a Blue-Spotted Stingray lurking along the sea floor. A world of discovery awaits beneath the surface!
SENSE OF NATURE WALK
---
Trek through the tropical sanctuary as you locate the various wildlife and plant life that call the resort home. The team will guide you through the habitat in which they have seamlessly-integrated. Hear the enchanting call of the wild and see the fascinating beauty of plants and flowers in the tropics!