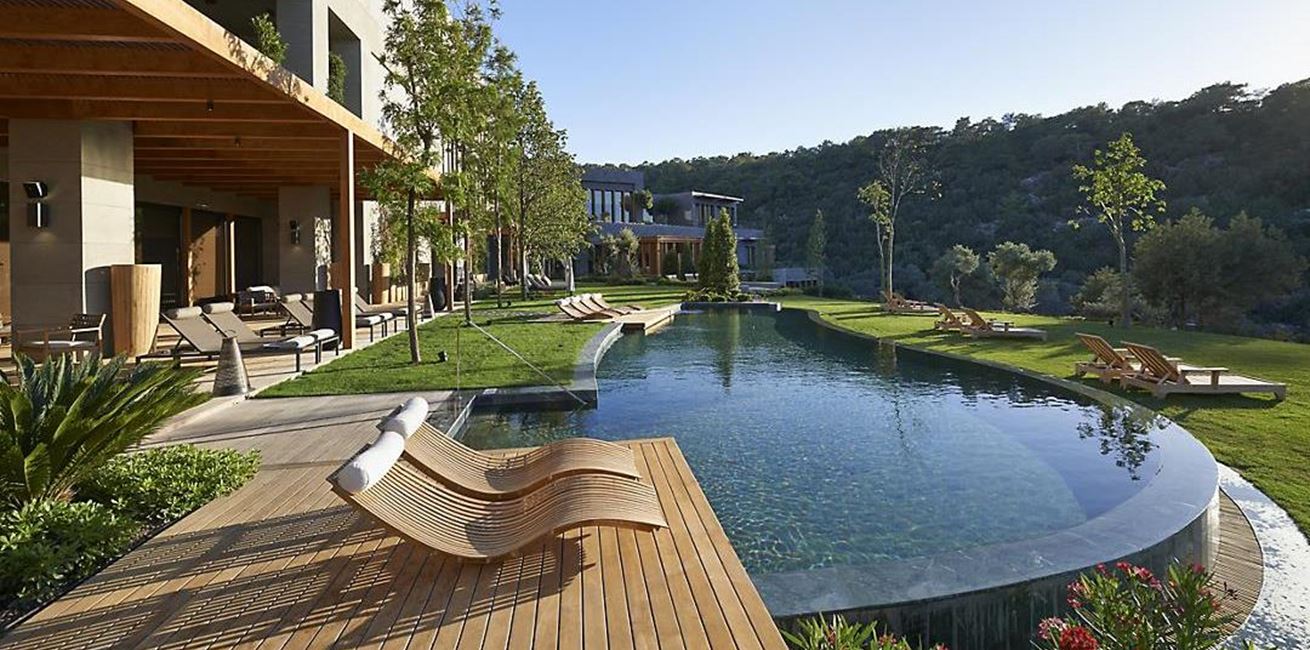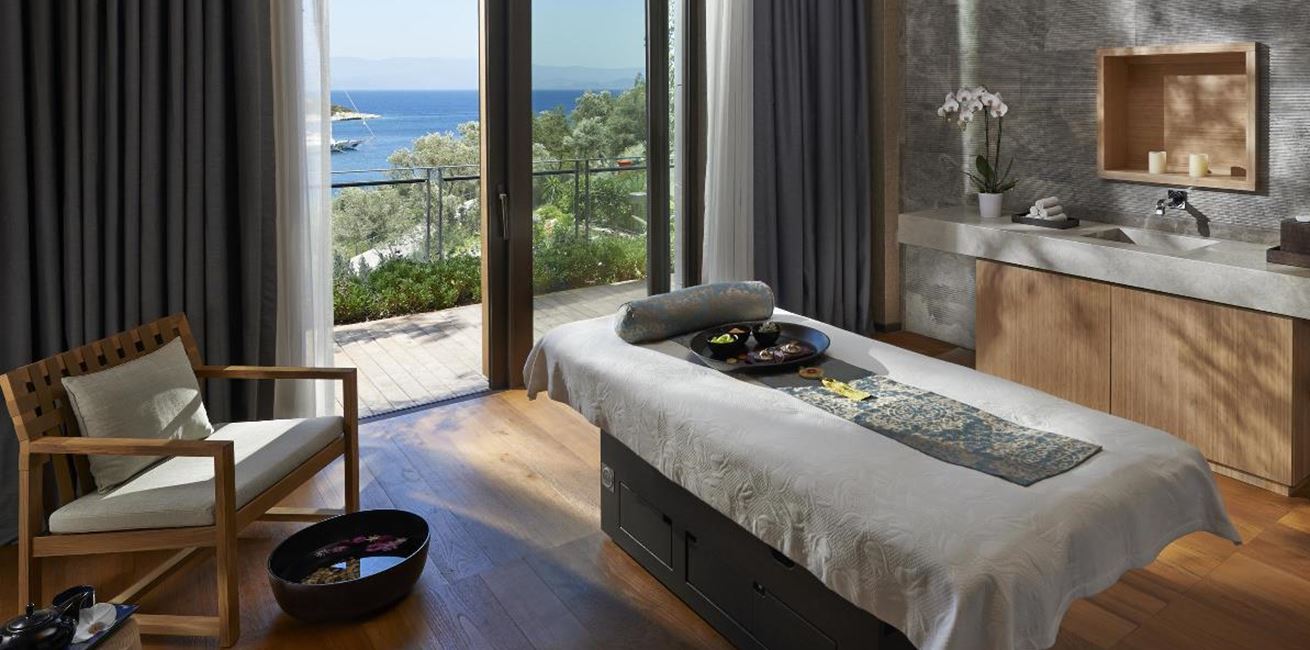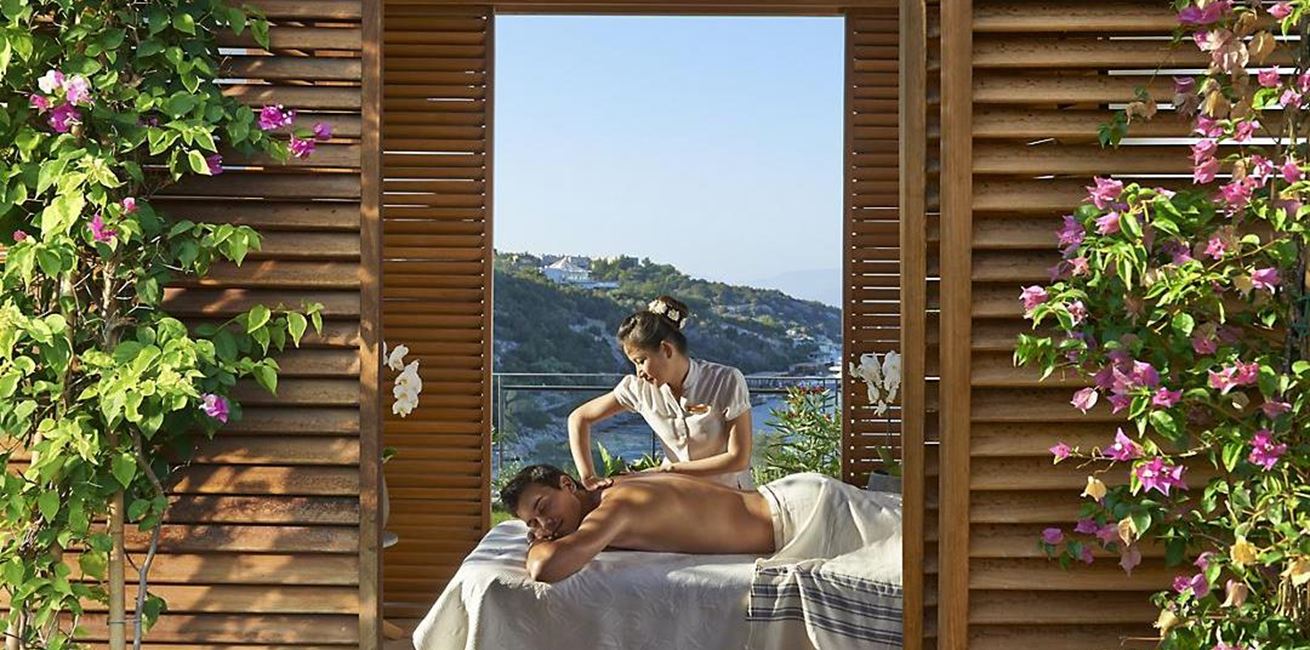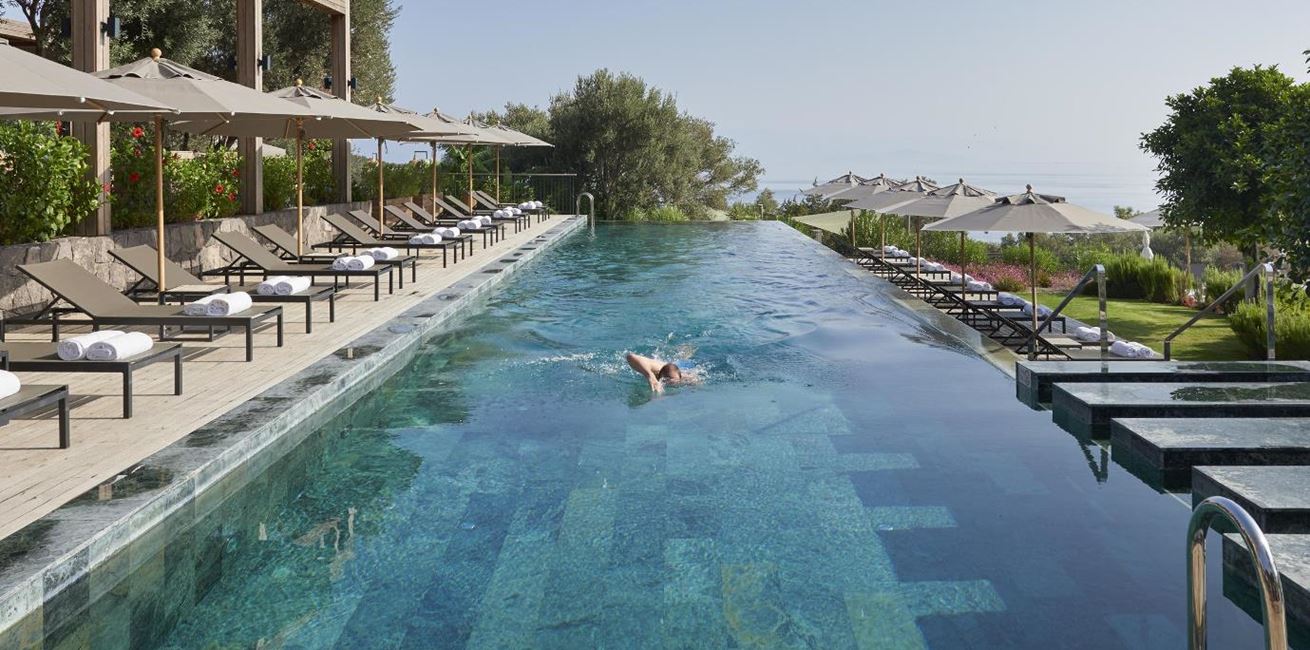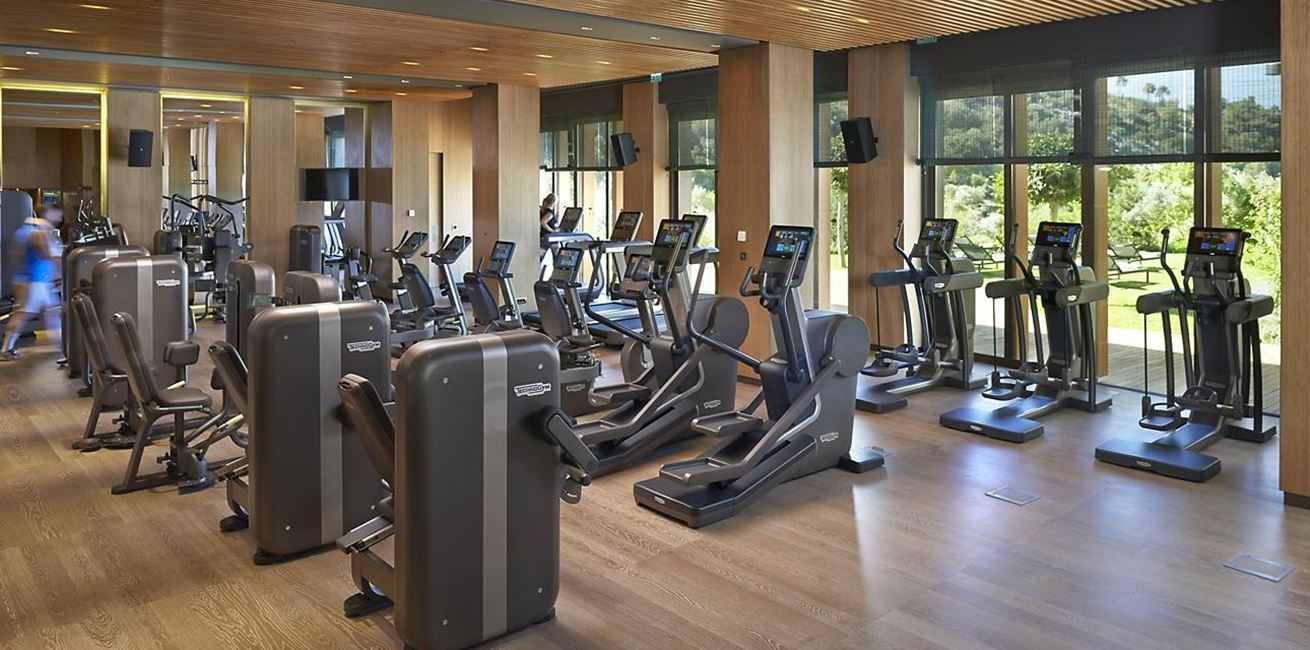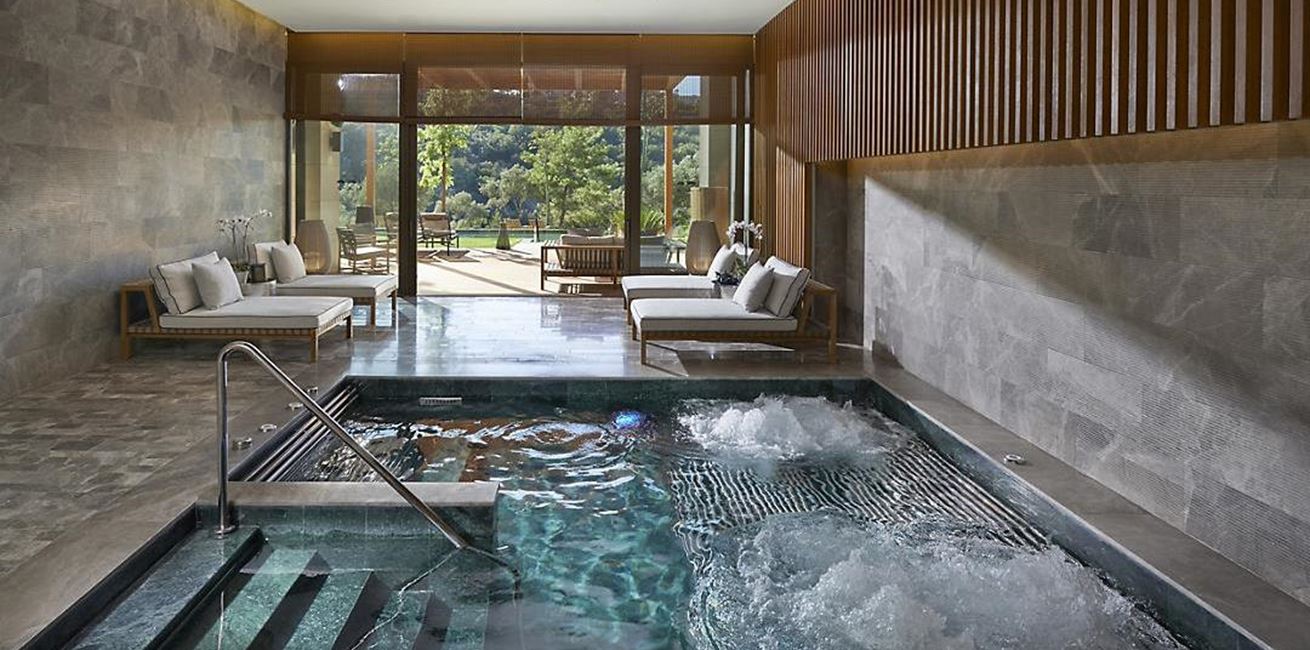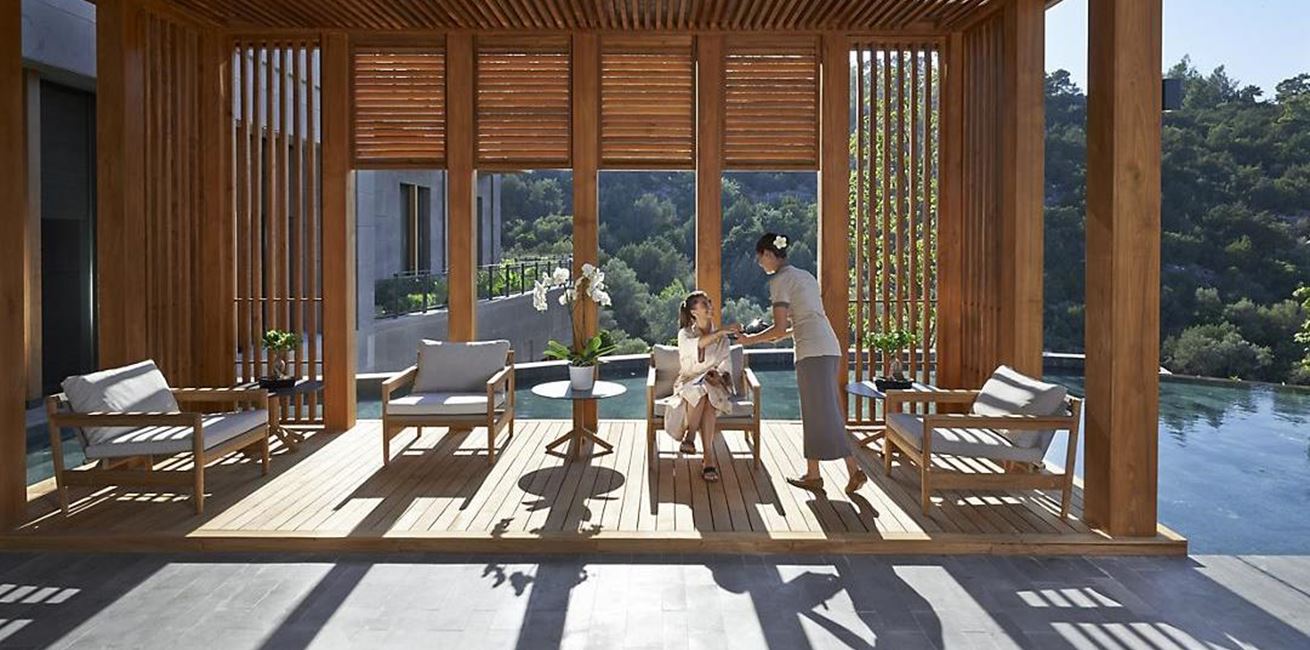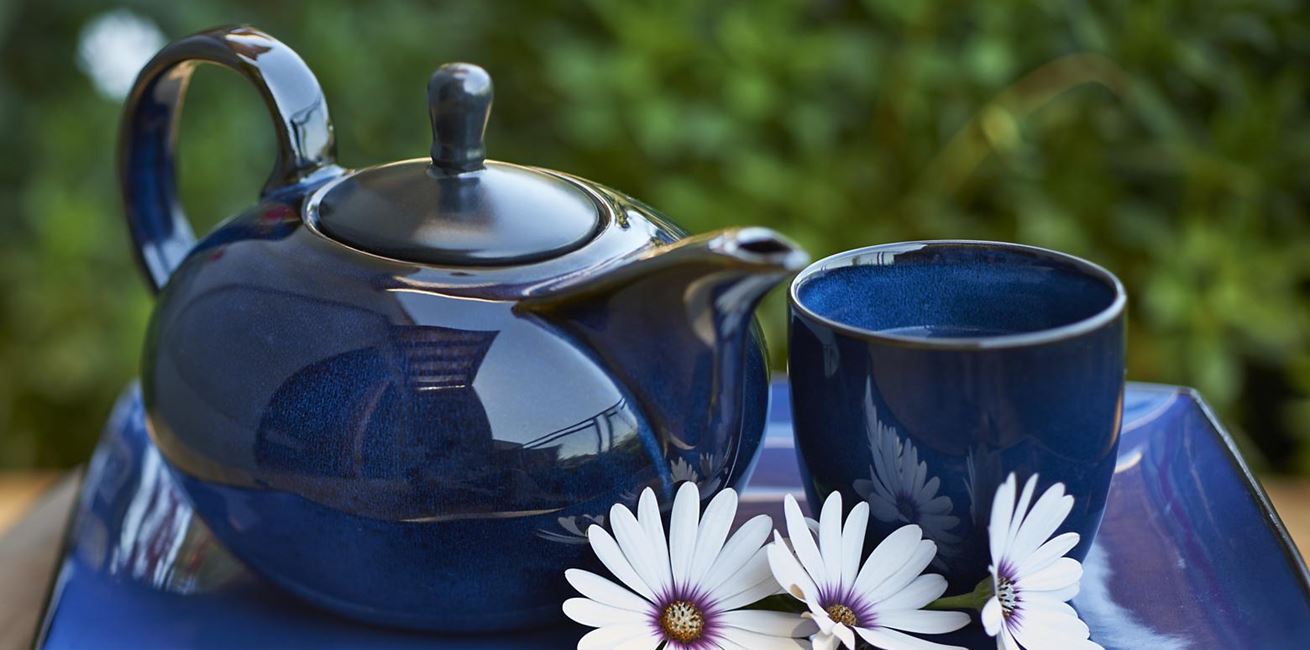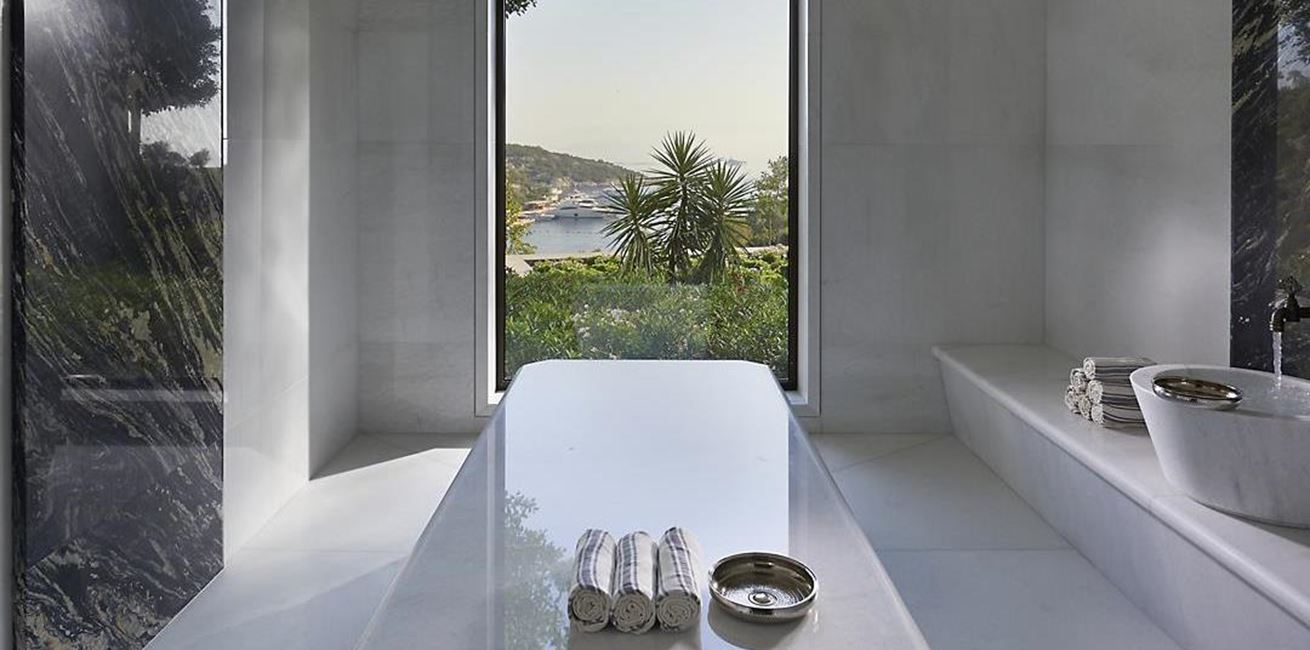 Leisure and wellness
Discover the world-class spa, twin-lane swimming pool and fully-equipped fitness centre
The Spa at Mandarin Oriental Bodrum: Discover inner peace...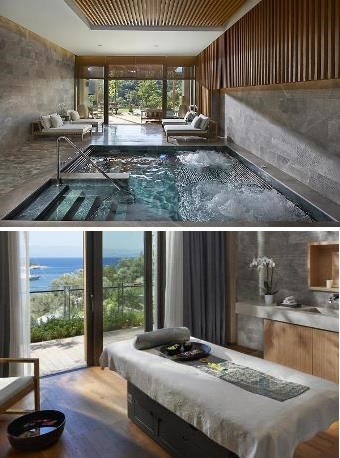 Spread over three floors and 2,700 square metres, The Spa at Mandarin Oriental, Bodrum captures the essence of our beautiful coastal setting with an idyllic atmosphere of healing and calm. Overlooking the Aegean Sea and incorporating several stunning water features, we have created the perfect space in which you can enjoy your tailor-made treatment journey. Following a consultation with your therapist, your treatment begins in the soothing environment of our heat and water oasis. We invite guests to arrive 60 minutes before their appointment time to take full advantage of these facilities and prepare for the deepest therapeutic experience.
To ensure the appointment time you prefer we recommend advance reservations.
View the Mandarin Oriental Bodrum's Spa brochure here.
Phone: +90 252 311 31 18 ​
Email: mobod-spa@mohg.com
Spa Facilities
Five treatment rooms
Three beauty rooms
Two Spa suites including a VIP and a Couples' Suite
Two outdoor treatment cabanas
Extensive heat and water facilities
Luxurious hammams with private scrub rooms
Comprehensive fitness centre featuring state-of-the-art equipment
Indoor swimming pool
Fitness Centre and Swimming pool: Achieve your wellness goals...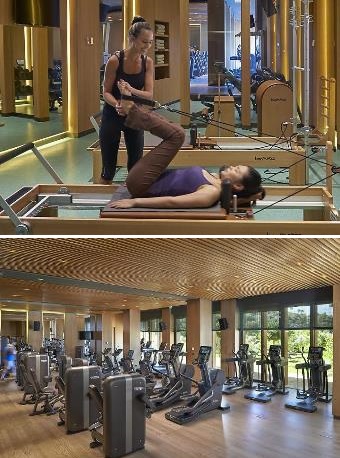 With a twin-lane swimming pool and fully-equipped fitness centre, there's more than one way to stay in shape.
View the Mandarin Oriental Fitness and Spa brochure here.
Fitness centre
The fitness centre is equipped with state-of-the-art, results-oriented equipment designed to help you achieve your wellness goals. We have a wide range of strength and cardio equipment including treadmills, cross trainers, rowers and cardio bikes in addition to a personal Kinesis Wall.
Personal training with Ruben Tabares Wellnes
The Hotel are hosting strength and conditioning coach, Ruben Tabares offering personalized and focused wellness and nutrition programmes to guests throughout the season.
Classes
A wide range of exercise classes are available throughout the week. These include classes such as yoga for all levels and abilities and mat-based Pilates. A schedule of weekly classes is available from the Spa reception.
Wellness programmes
As part of their dedication to holistic health, there are several wellness retreats and packages focusing on detox, fitness and spiritual health.
Fitness services and activities: 8am - 8pm (24 hours for resort guests)
Indoor pool: 8am - 8pm
Phone: +90 252 311 31 18 ​ Email: mobod-spa@mohg.com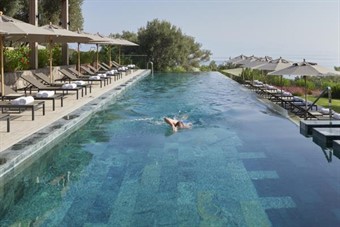 Choice of four outdoor pools at the resort, including one dedicated to families. In addition, there is a 26 metre indoor lap pool in our Fitness & Wellness centre.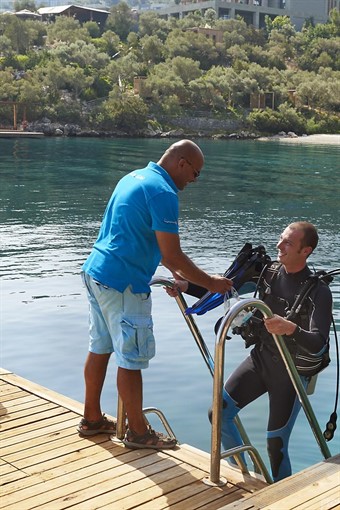 Watersports
The Marine Centre offers a range of water-based activities including scuba diving, water sports, parasailing and fishing.
Activities
The hotel's concierge will be happy to advise you as to the range of activities available in the local area. There is much to see and do and exciting activities such as helicopter tours and trips on a traditional Turkish Gulet can easily be arranged.
Tennis and basketball
2 all-weather tennis courts and a basketball court are available for guests. In addition, private tennis coaching is available upon request.
Jogging
Guests are invited to use the specially designed jogging track which runs around Paradise Bay.
Click here to view the jogging route map.