Eating and drinking in Morocco
Everything you need to know about dining in Morocco
Morocco is home to restaurants serving cuisine from all corners of the globe, from Asian fusion to Italian, and from street food to fine dining. There really is a cuisine to suit everyone and of course there are the usual international fast-food brands such as McDonalds, KFC, Pizza Hut and Starbucks. Cities and larger towns will have their fair share of fine dining options where all tastes and budgets are catered for.
While staying at any of the towns or cities in Morocco, we do recommend for a truly authentic experience that you head into the old quarter, usually the medina, where you will find sizzling street food on every alleyway and street corner. The tempting aroma of the shawarma kebab skewers gently cooking on charcoal, or the simmering stews of the tagine pots can't fail to draw you in.
For real street food aficionados, Marrakech is the place to be and each evening at dusk, the main square of Jemaa El Fna comes alive with food stalls serving traditional Moroccan dishes including mezze style salads, tagines, camel, snails, merguez and of course the obligatory sheep's head. Here you will find tourists sat amongst locals enjoying their evening meal.
Lovers of seafood are well catered for in the coastal resorts of Morocco where there are many restaurants and cafés serving up freshly caught catches. An exciting experience can be had if you venture to the busy fish market of Essaouira but be warned; it can be an assault on the olfactory senses!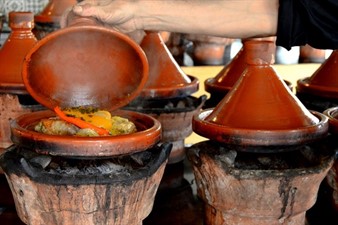 A tagine is a Berber dish, named after the earthenware pot in which it is cooked.
Moroccan tagine dishes are slow-cooked savoury stews, typically made with sliced meat, poultry or fish together with vegetables or fruit. Spices, nuts and dried fruits are also used. Common spices such as paprika and chilli are used in vegetable varieties. The sweet and sour combination is common in tagine dishes like lamb with prunes and spices. Tagine stews are generally served with bread.
Because the domed or cone-shaped lid of the tagine pot traps steam and returns the condensed liquid to the pot, a minimal amount of water is needed to cook meats and vegetables.
The tagine pot can also make an ideal souvenir of your stay or the perfect gift.
Babbouche - Moroccan Snails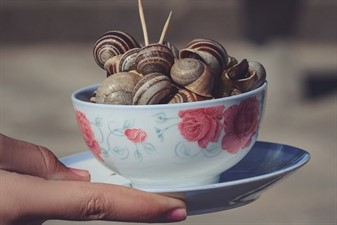 Moroccan snails are served in a peppery broth called 'babbouche'. These white snails of Morocco must be slowly cooked over a low heat using a balanced mixture of over 15 different spices.
Babbouche snails are a popular choice with the locals and as not that many tourists have the courage to sample this delicious dish, smiles from the locals are often awaiting those that do!
Jemaa El Fna square in Marrakech is the best place to find street vendors cooking and selling Babbouche snails and a small bowl will cost you around 50p. The cooked snail is removed from the shell with the provided cocktail stick.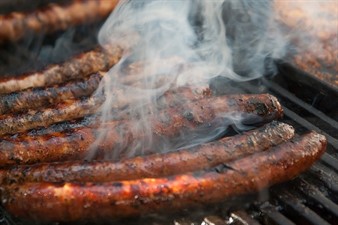 This North African sausage is another popular street food sold all over Morocco.
Merguez sausage is made from ground lamb or beef and often a combination of both. It is heavily spiced with cumin and chilli pepper or harissa, which gives it its characteristic piquancy and red colour, as well as other spices such as sumac, fennel and garlic .
Merguez is usually grilled and served with couscous or in a baguette with French fries.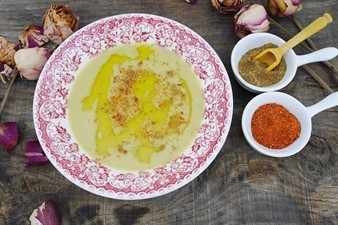 Traditionally served for breakfast, b'ssara (bissara) is a soup made from dried, puréed broad beans although sometimes split peas or chick peas are used. Additional ingredients include garlic, olive oil, lemon juice, hot red pepper, cumin, and salt.
B'ssara is usually served in a soup bowl topped with olive oil, paprika, cumin and often served with bread.
This soup is another popular street food, although more popular in winter than summer.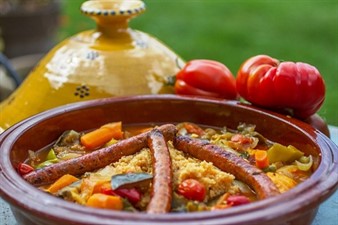 Couscous is crushed durum wheat semolina rolled into very small balls and then steamed.
It is popular throughout North Africa and the Middle East. In Morocco couscous is generally served with vegetables (carrots, potatoes and turnips) cooked in a spicy or mild broth or stew with some meat (generally chicken, lamb or mutton).
Couscous can also be served at the end of a meal as a dessert called 'suffa'. The couscous is usually steamed for longer to ensure it is fluffy and is then served in milk/buttermilk with raisins, almonds cinnamon or orange flower.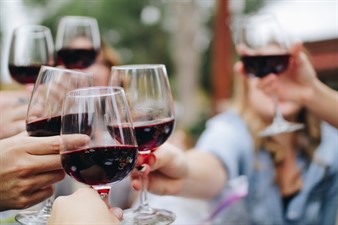 Wine: Morocco has been producing wine since the times of the Roman Empire and was an important exporter of wine during the French colonisation period up to the mid-1950s. There has been a resurgence and expansion in Moroccan wine since an influx of foreign investment in the 1990s and the country now produces award winning bottles.
Beer: Most international brands are available together with the domestic brands; Flag, Stork and Casablanca.
Alcohol is served in many restaurants and bars, although the consumption of alcohol outside is strictly forbidden, including on outdoor terraces in the street.
Most larger supermarkets will have a good size 'Le Cave' area selling wine, beer and spirits. During Ramadan many supermarkets will stop the sale of alcohol.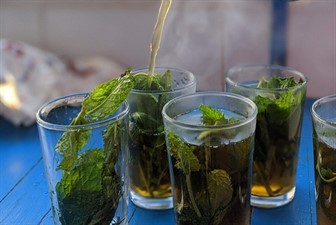 You will find all your usual brands of soft drinks in the restaurants and shops in Morocco together with many varieties of milkshake and smoothie. If it is on the menu, do try the avocado and almond milkshake, it is delicious!
Freshly squeezed fruit juice is available in most places, including by street vendors where you will find a refreshing drink of whatever fruit is in season.
Tea is very important in Morocco (known as Moroccan or Berber whiskey!) To offer your guests tea is a sign of hospitality, whether they are guests to the home, hotel or even a shop (especially if there is to be some intense haggling) and there is much animation and ceremony in the brewing and pouring of the tea. Moroccan tea is made from brewed gunpowder green tea infused with spearmint leaves, and most Moroccan's will drink their tea with plenty of sugar. The tea is poured from the tea pot from a height into small glasses.
Moroccan accommodation inspiration