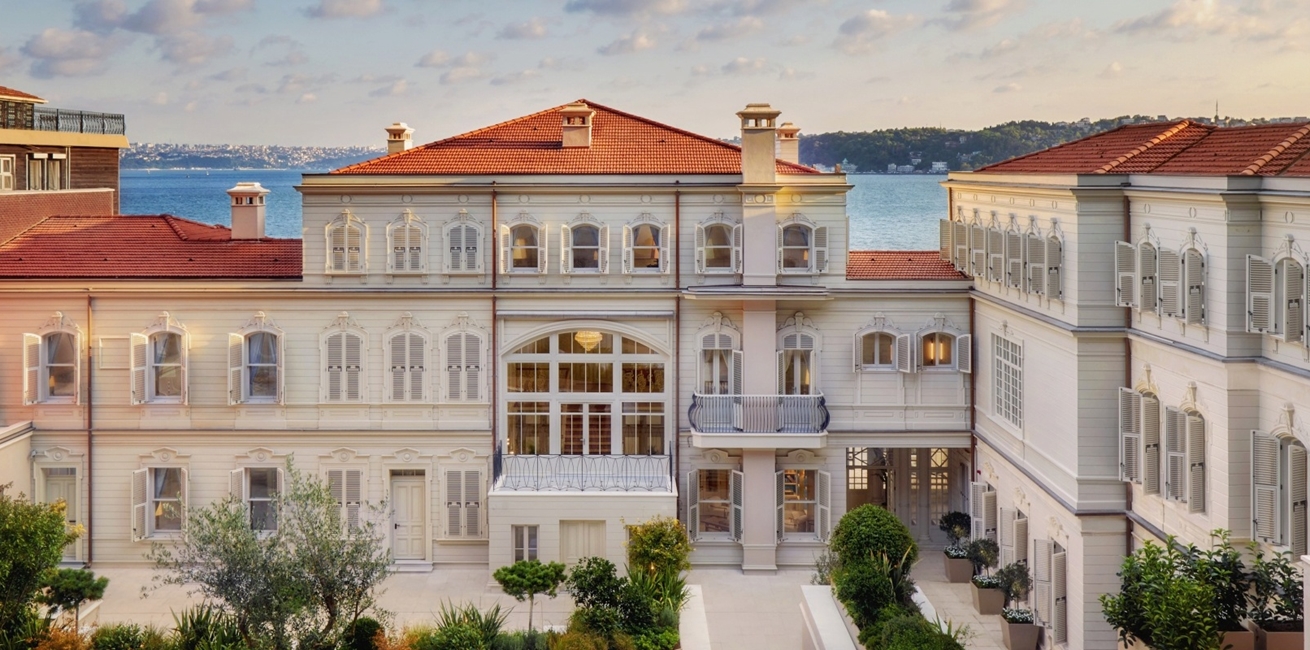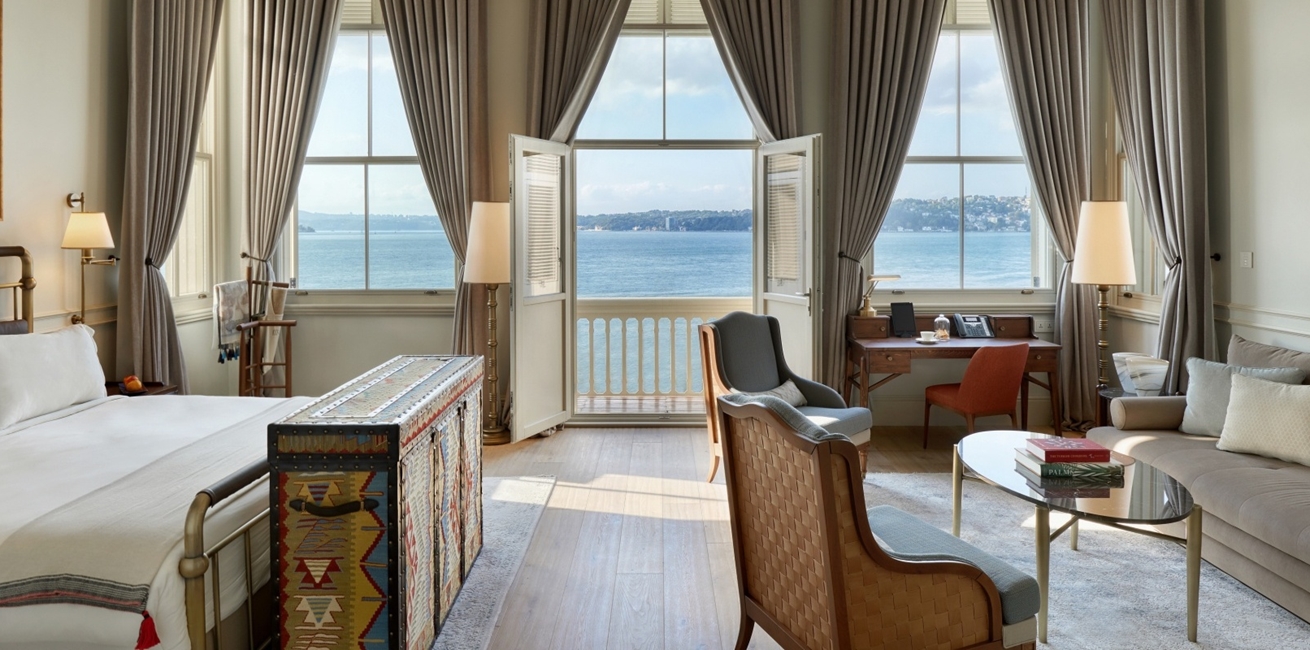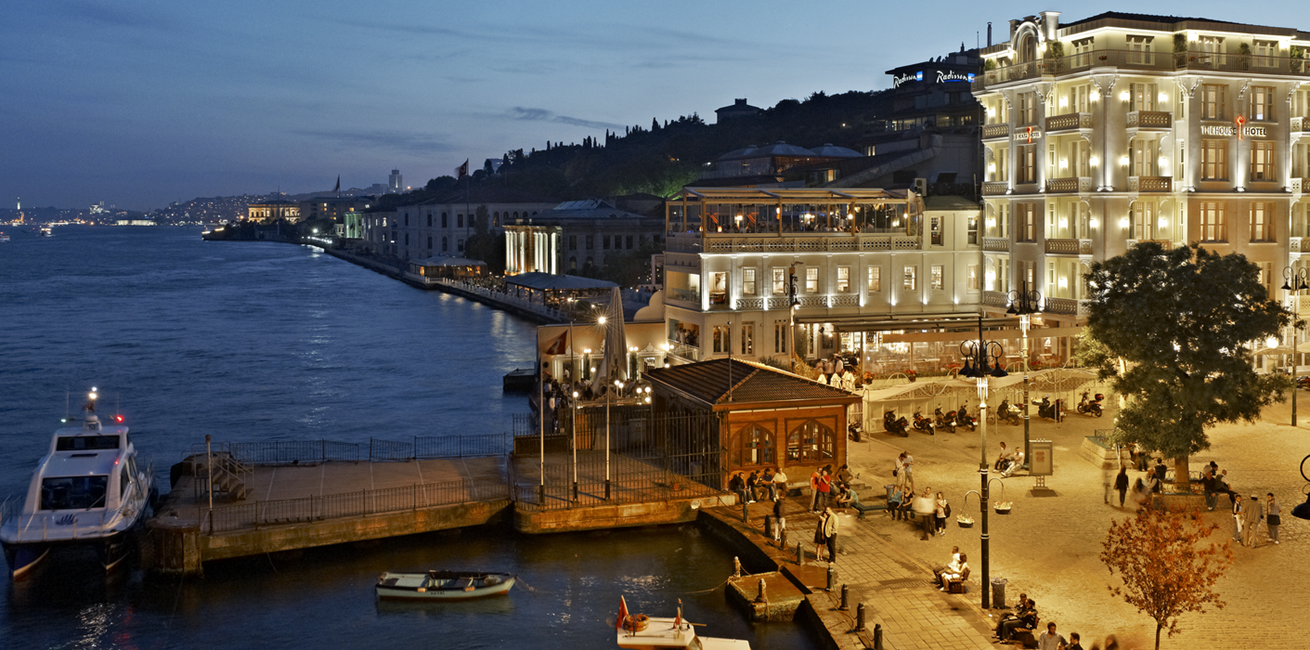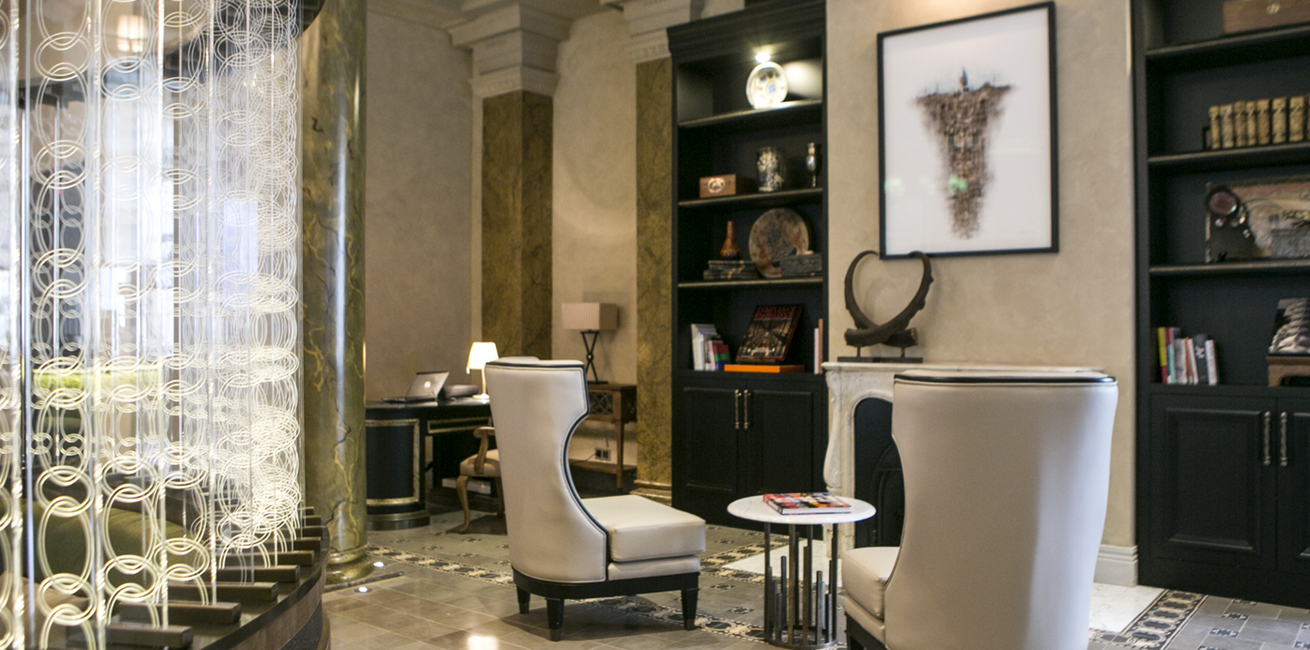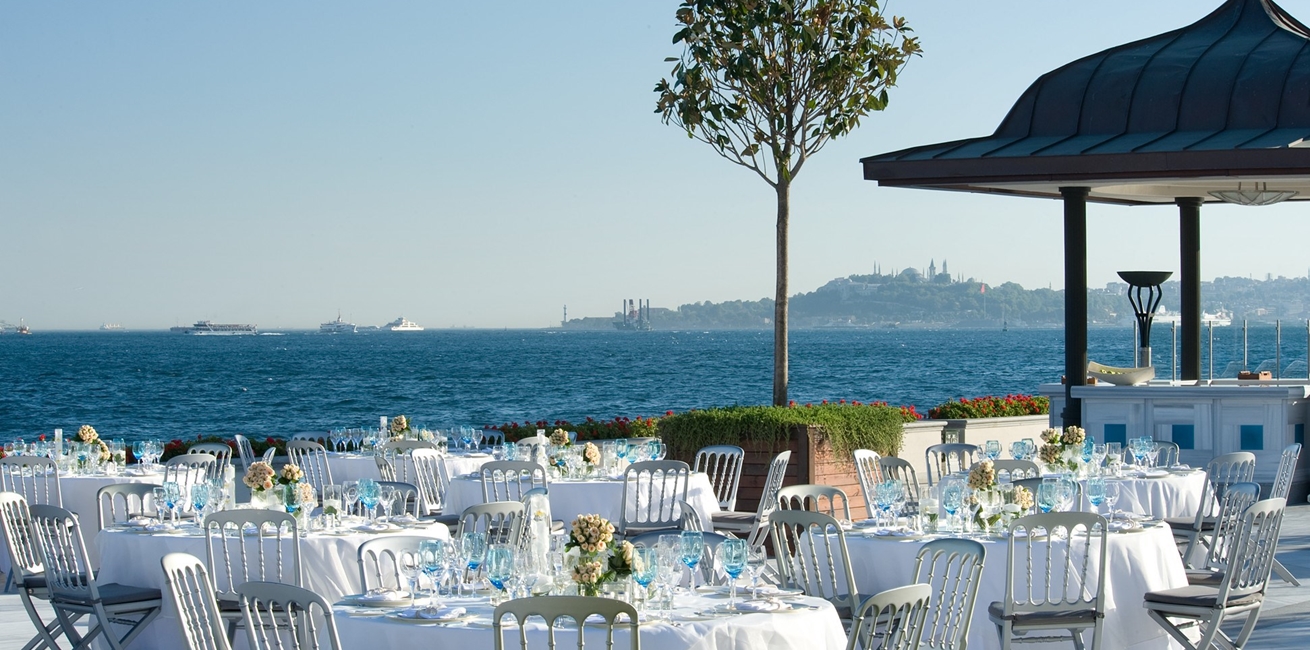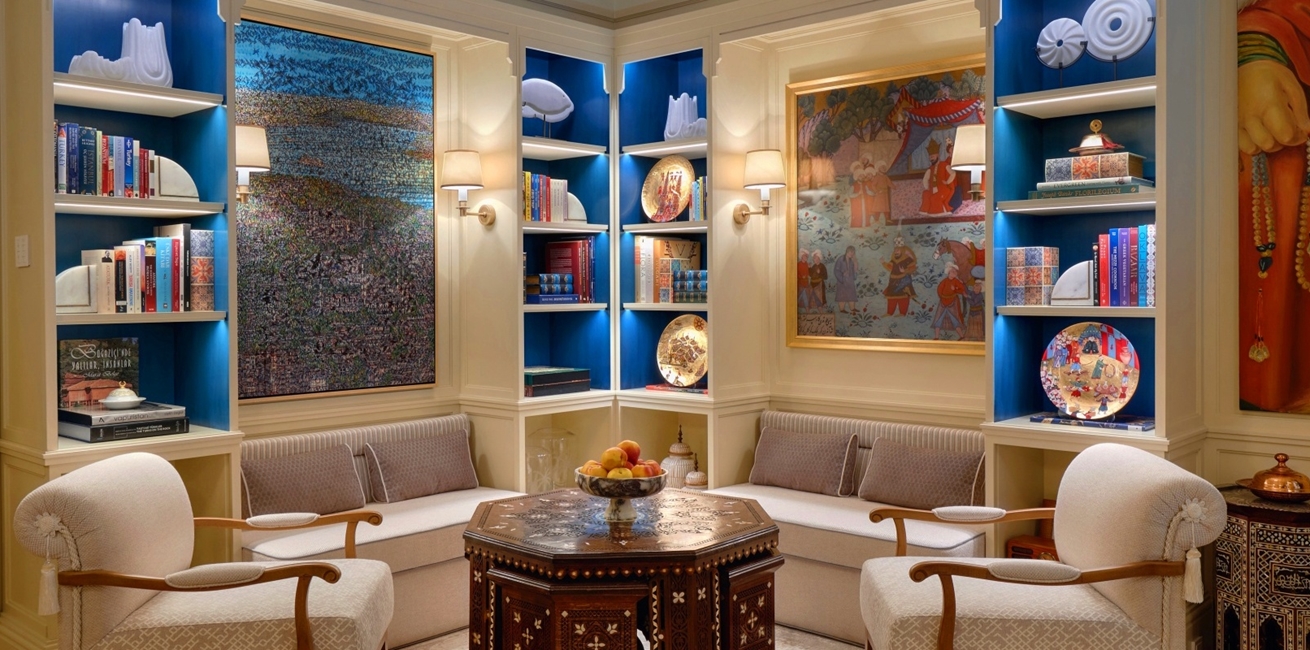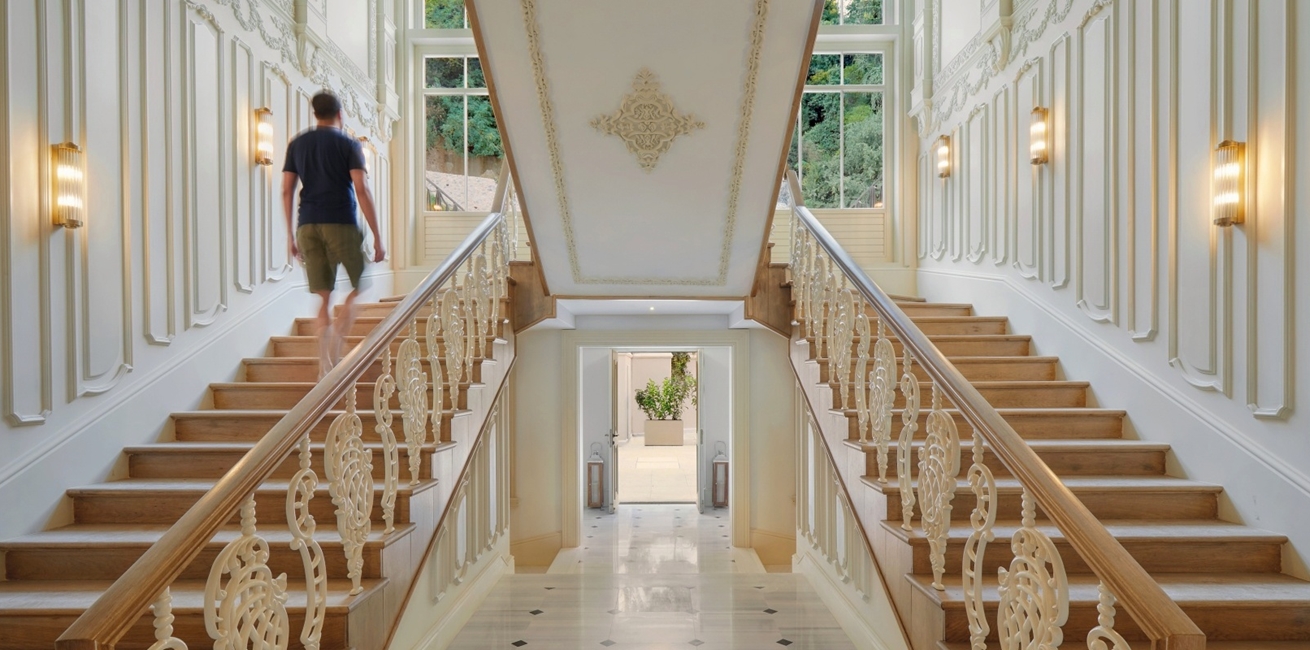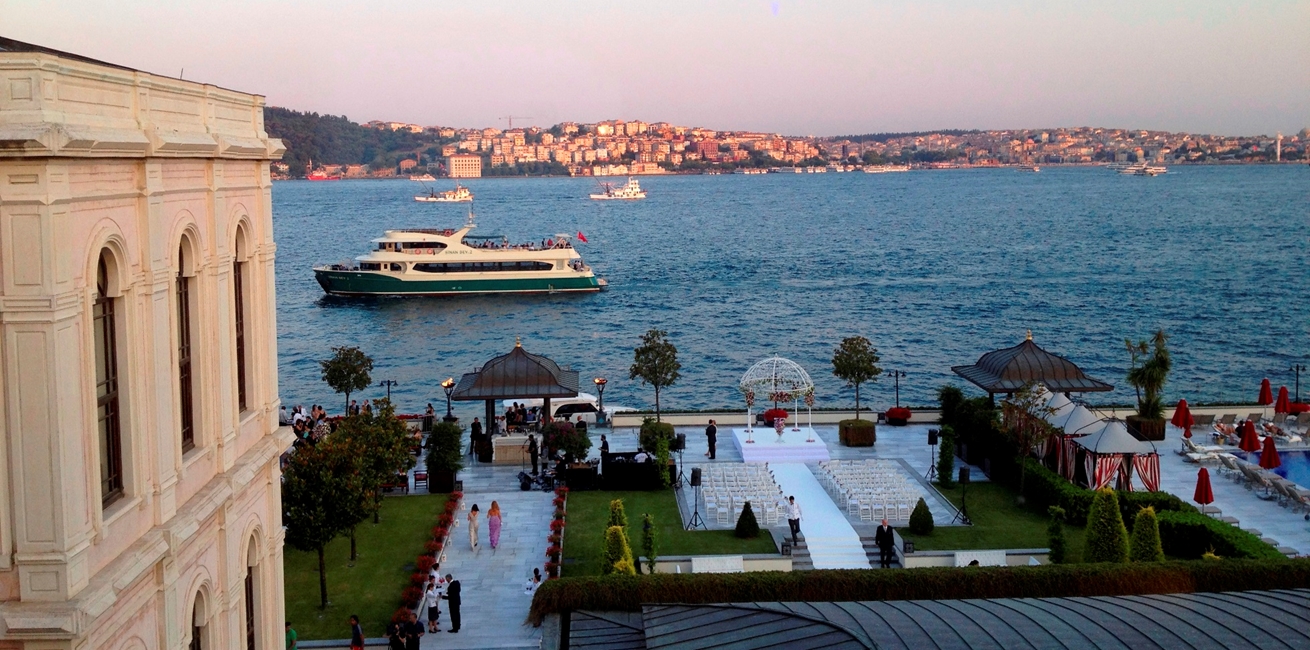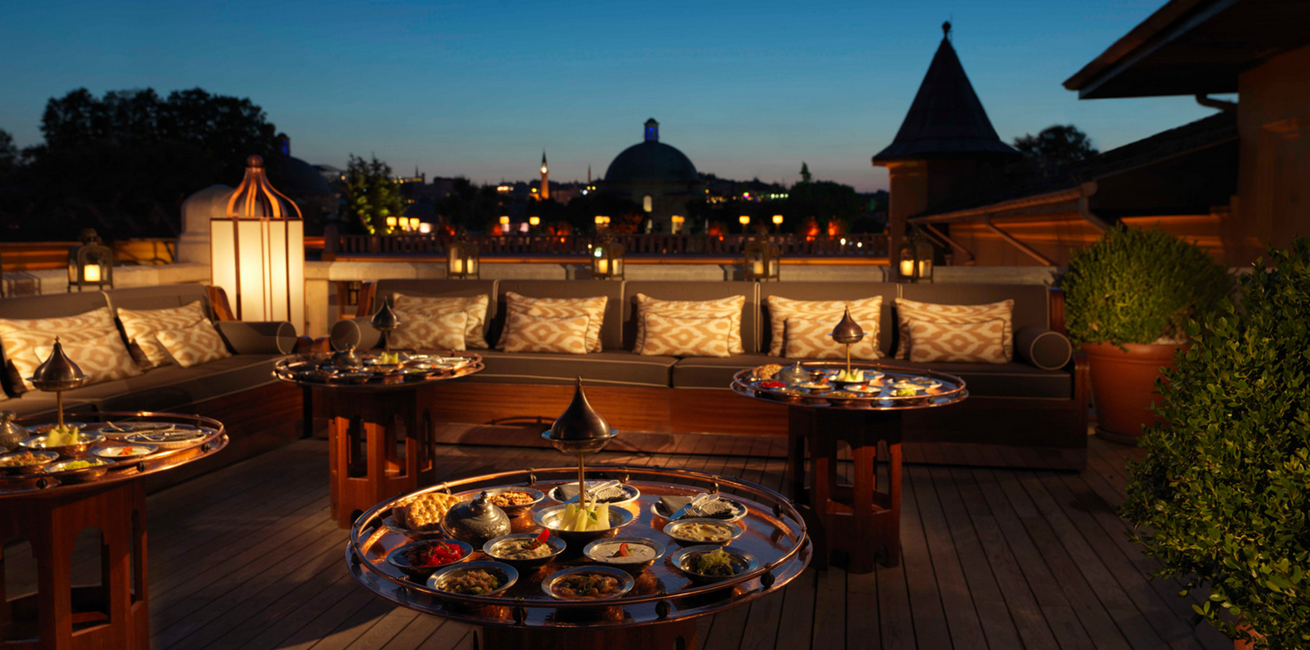 Istanbul Hotels
Book a city break in Istanbul
As soon as you arrive in Istanbul, the only metropolis on earth that spans two continents, it is evident that you are in one of the world's greatest cities. This vibrant city has a plethora of accommodation choices in every price bracket, to suit every taste.
History frequently comes served with a contemporary twist in many Istanbul hotels. Choose from a boutique hotel that formerly housed a sultan's tailor, a night at the city's former American embassy, or a former prison, now one of the most prestigious hotels in the city.
We offer what we consider to be an exquisite collection of Istanbul's greatest hotels, such as the Four Seasons on the Bosphorus and Four seasons Sultan Ahmet and the every so cool and chic House Hotel.
Combine a city break at an Istanbul hotel with a beach holiday on Turkey's beautiful Aegean or Mediterranean coastlines, at any of our collection of hotels, villas, and apartments.
With flights from Istanbul to Dalaman airport taking just 85 minutes it is easy to link the two experiences in one holiday. Ask us to create a bespoke itinerary to include any of our locations in Turkey.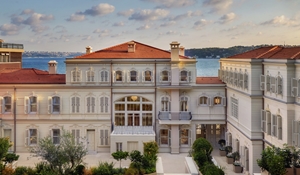 Six Senses Kocatas Mansions, Istanbul is located in the prestigious Sariyer district of the city's European side. The extensive and beautifully-landscaped surrounds enjoy significant elevation to enable far-reaching views over the Bosphorus as it begins its last curve toward the Black Sea.
From £190 per person, per night for room, bed and breakfast.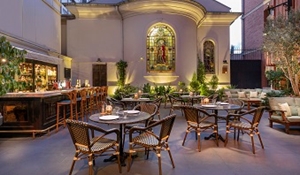 Situated in the Pera district of Istanbul the hotel is in the perfect location to explore the city and experience the history, culture, art and nightlife that it has to offer. The hotel is made up of 116 rooms and 21 suites, some of which offer a breathtaking view of the Golden Horn. There is also an excellently equipped fitness centre and a spa complete with a massage parlour, therapy room and beauty salon.
From 73€ per person, per night for room, bed and breakfast.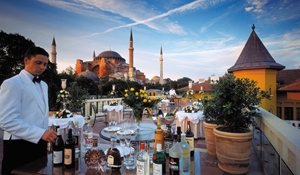 Four Seasons Sultanahmet is found in a century-old neoclassical Turkish prison in Istanbul's Old City, with the 6th century Haghia Sophia and the 17th century Blue Mosque a few steps away. The hotel's A'YA Rooftop lounge offers sweeping views of the city's most famous landmarks and the inner courtyard houses a lush garden and alfresco dining area. The spacious rooms and suites boast private bars, large plasma televisions and marble bathrooms complete with deep soaking tubs.
From 235€ per person, per night for room, bed and breakfast.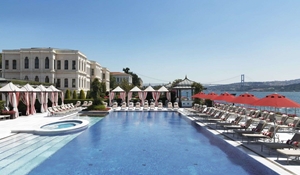 Situated on the European bank of the Bosphorus Strait, this nineteenth-century Ottoman palace has magnificent views of the Bosphorus and Asia. Located just a 5-minute drive from Bosphorus Bridge and Dolmabahçe Palace with heated waterfront pool, a chic terrace restaurant, full service spa with indoor pool, sauna and steam room. 170 guest rooms including 25 suites have been tastefully styled to reflect the historic architecture and honour Ottoman design with traditional artwork, colours and rich fabrics.
From 254€ per person, per night for room, bed and breakfast.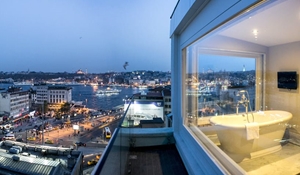 A former 19th Century bank in Istanbul's financial district, from which the hotel takes it name; The Bank Hotel Istanbul is a grand boutique hotel with 63 rooms. Art and culture focused, it has been superbly restored by award-winning architect Han Tümertekin. The blend of classic and contemporary styles encompass luxurious modern interiors and retain original features to showcase the building's heritage. Located in Karaköy on Bankalar Caddesi, the hotel is well placed to explore historic Sultanahmet, the Galata Port and bohemian Beyoğlu on foot.
Prices are on request, with room only options or ATOL packages including flights. Price is per night for room, bed and breakfast.