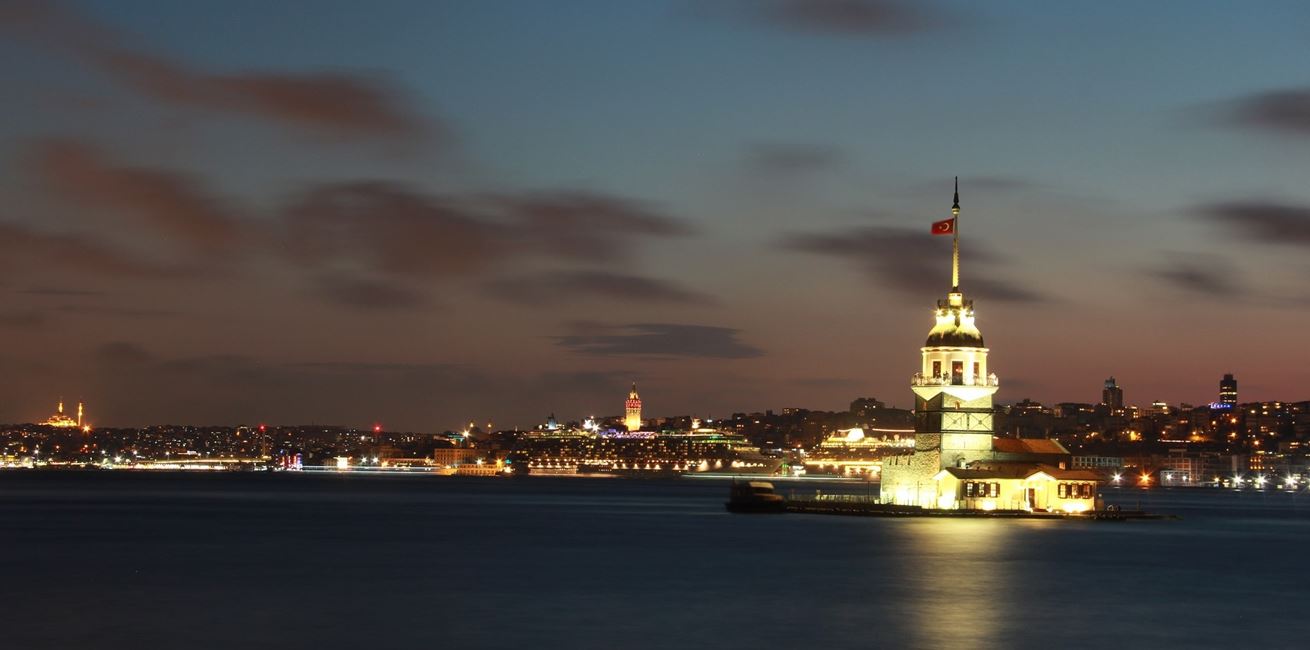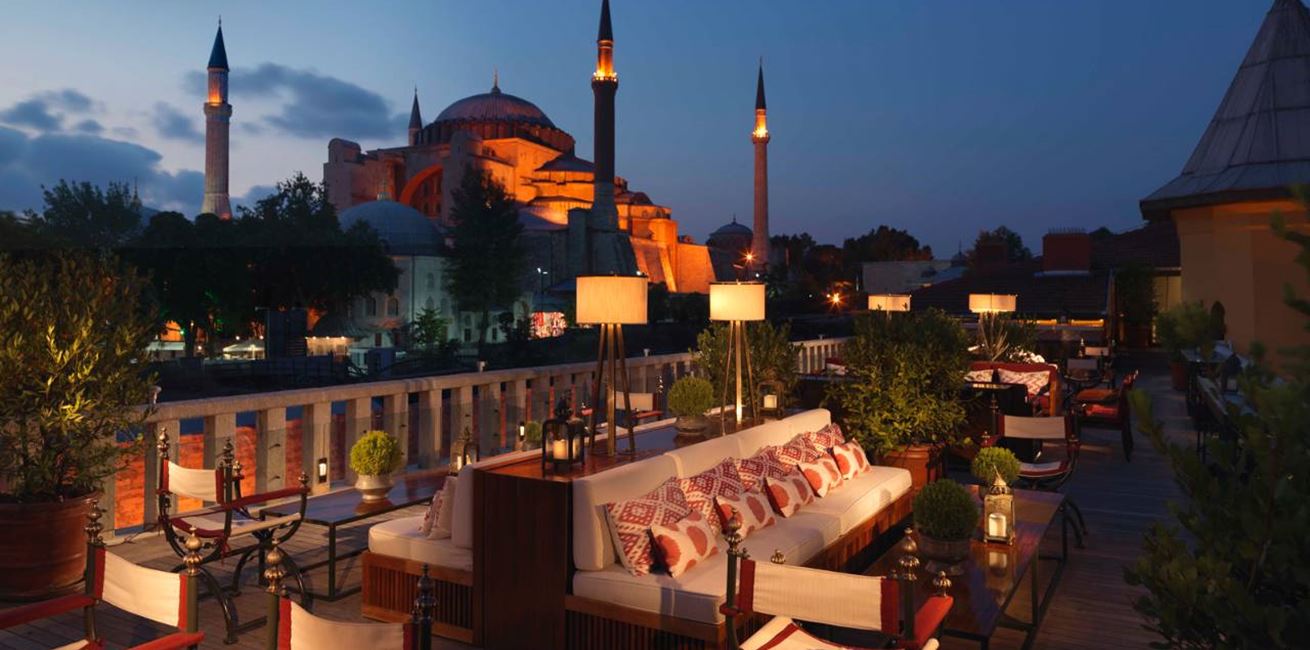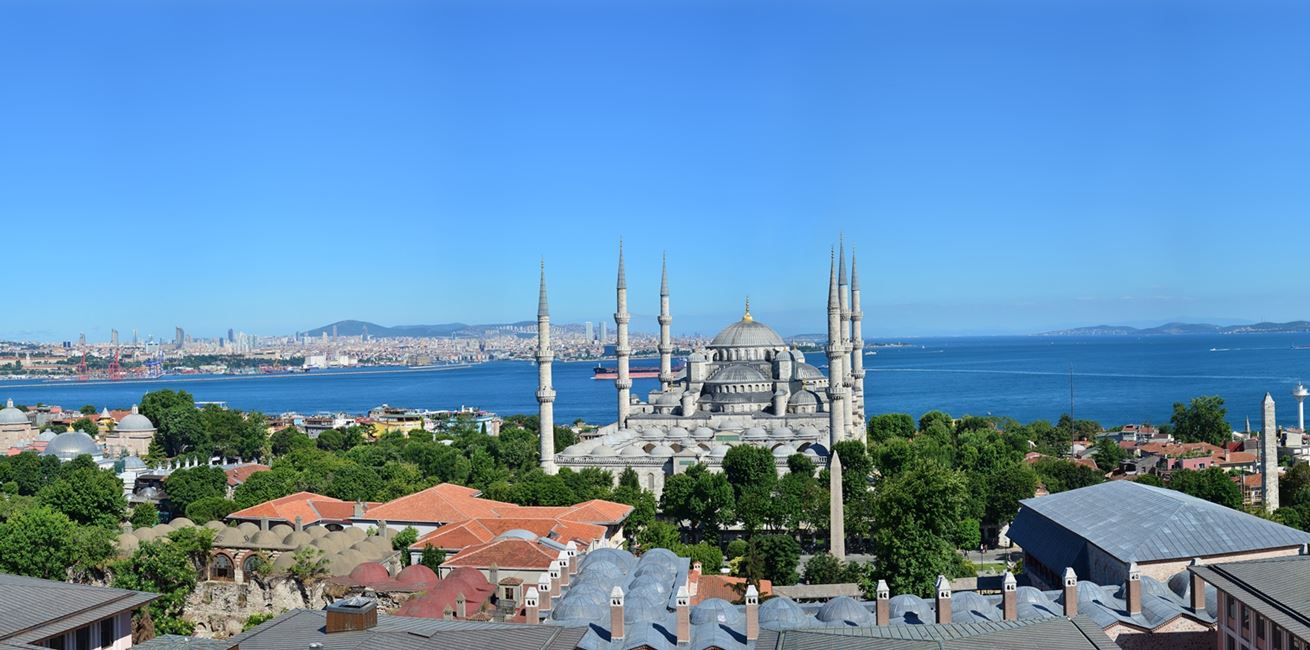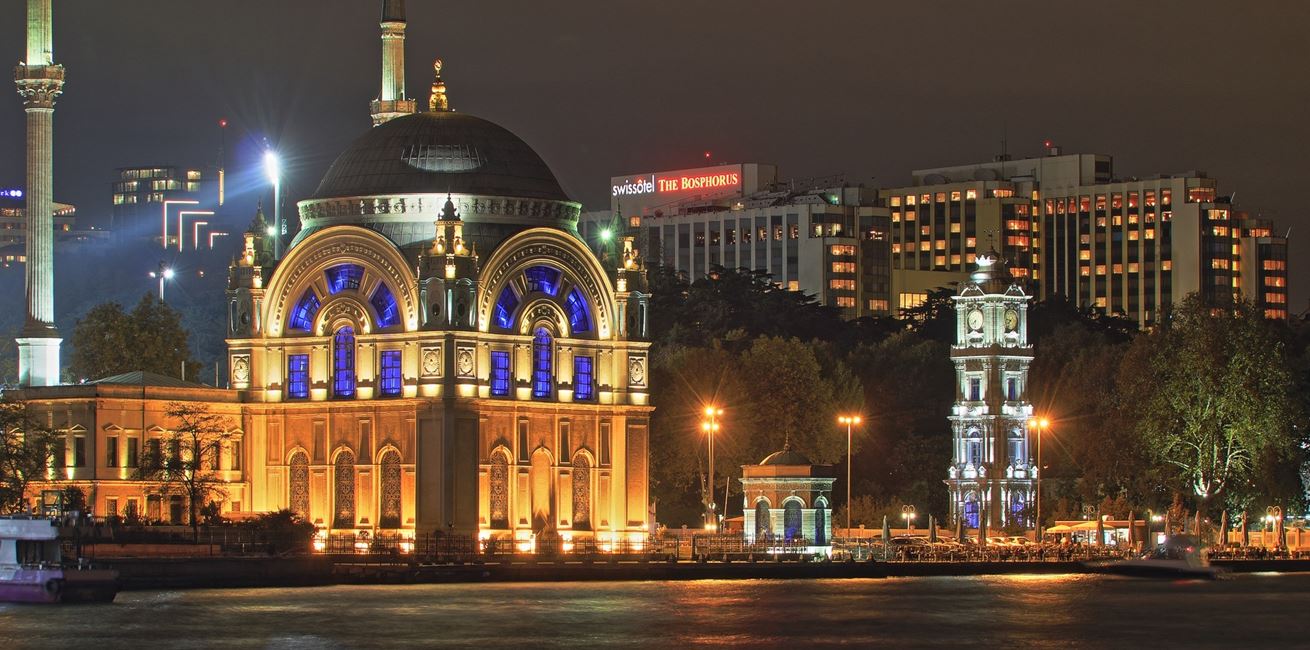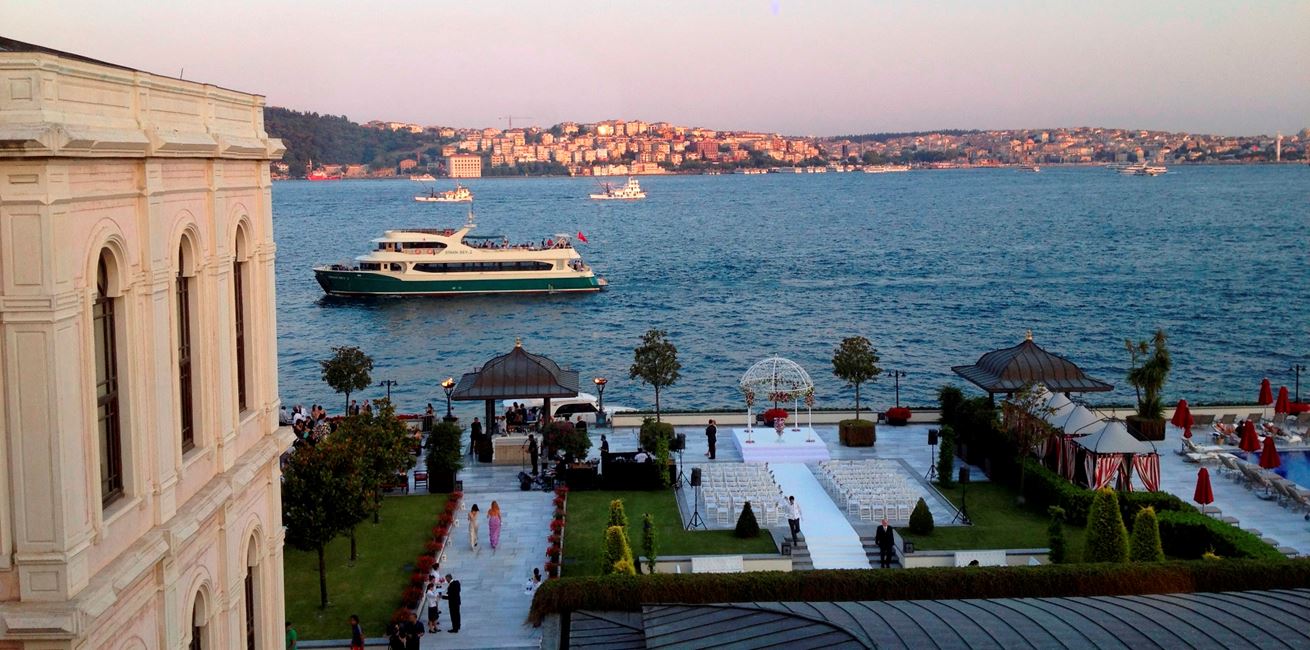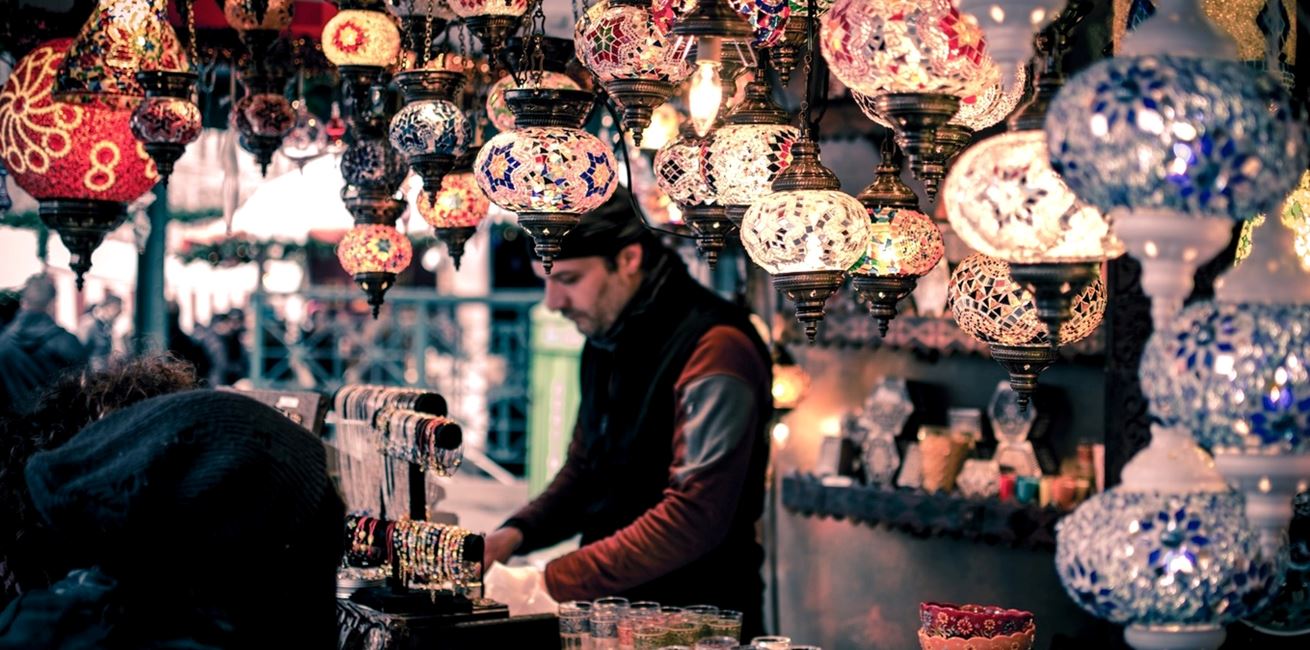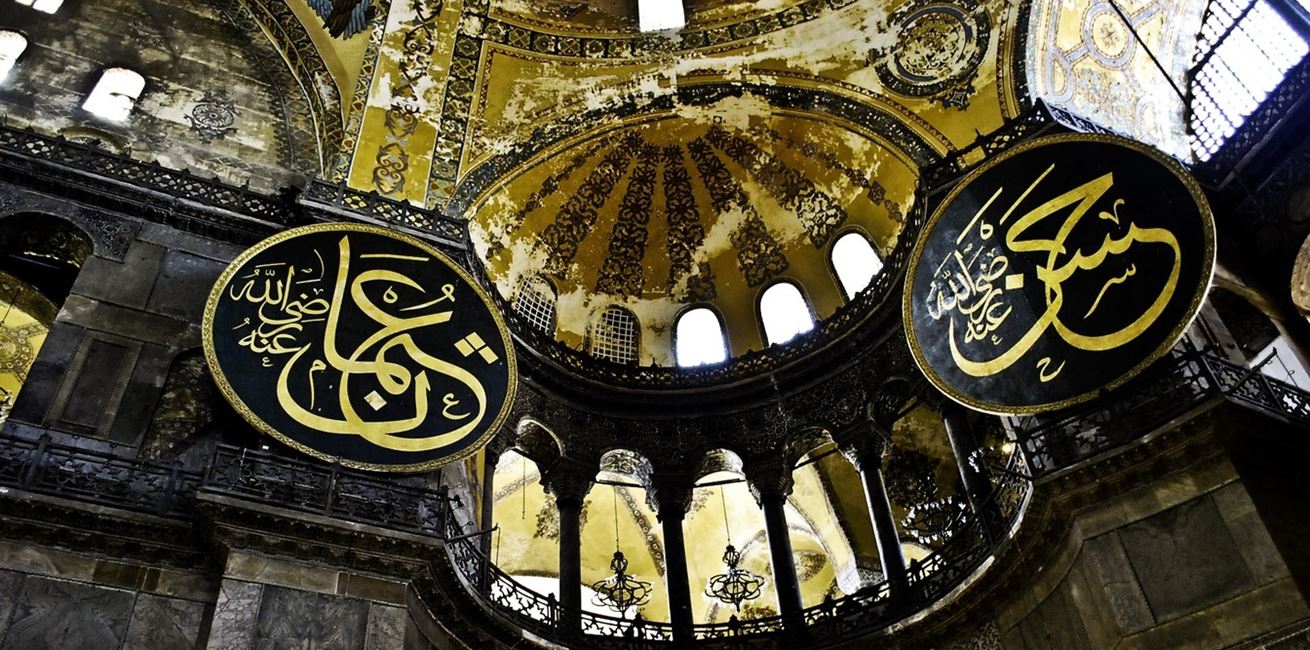 Frequently asked questions about Istanbul
1. What's the best time of year to visit Istanbul?
Istanbul is a popular destination all year round, although summer can get very hot and winter is usually cold and rainy with the occasional snow flurry. Spring and autumn months are best advised for a pleasant temperature and less crowding at the major sites.
2. How should I dress in Istanbul?
Turkish dress sense is generally westernised although revealing clothing is not very common in Istanbul (nightclubs along the Bosphorus are more of an exception). As a secular state, Turkey is tolerant of other cultures and religions. Female visitors are not expected to don a head scarf, unless they are visiting a mosque and scarves are usually available to borrow. Shorts tend to be kept for the beach and not commonly seen in the city. When visiting mosque, men must wear trousers or long shorts covering the knees. It is only mandatory for travellers to wear a face mask when in transport, however, it is advised that they are worn at all times when in public spaces.
3. What is there to do in Istanbul?
Istanbul is Turkey's largest city and offers many sites and things to experience. As well as the many markets and bazaars on offer, we would recommend taking a trip to the sites of the Blue Mosque (Sultanahmet Camii) and Topkapi Palace. Get more ideas here.
4. What is it like as a non-Muslim visiting Turkey?
While Turkey is a largely Muslim country and some are strict followers of Islam, there are many more moderate Muslims and also smaller minorities of Christian and Jewish faiths. As a secular state, Turkey is generally very open and welcoming to other cultures, and it is rare to experience any problems as a non-Muslim in Turkey.
British nationals travelling for tourism or business purposes will no longer need a visa to enter Turkey for visits of up to 90 days within a 180-day period.
To get a full list of which nationalities require e-Visa's click on the following link to the MFA web page: http://www.mfa.gov.tr/visa-information-for-foreigners.en.mfa
Compared to most western countries, Istanbul is a safe city. The incidence of violent crime against foreigners is very low and few visitors to the city experience any problems. There are some scams and pickpockets operating (more so in the tourist-heavy areas) so you should exercise usual caution.
7. Is Istanbul easy to get around? What kind of transport options are there?
Despite its huge size and number of waterways and hills, Istanbul is reasonably easy to get around. There are a large number of transport options such as bus, minibus, dolmus, tram, metro, metrobus and ferry. Also, as stated earlier, it is mandatory for travellers to wear a face mask when in transport.
8. How can I get from the European to the Asian part of Istanbul?
There are buses, metrobuses and dolmus that make the trip between the European and Asian parts of Istanbul but the cheapest and easiest way to do it is by ferry. Ferries make the trip between Eminonu and Kadiköy and Üskudar on a regular basis. Other ferries leave from Besiktas and Kabatas.
9. Is it safe to drink water from the tap in Istanbul?
Although the water is chlorinated in Istanbul, it is recommended you drink bottled water. Bottled water is widely available and reasonably cheap in Istanbul.
10. Is it safe to eat food from the street and small restaurants in Istanbul?
The standard of hygiene in Istanbul is generally fairly high, and few visitors report problems related to unsafe food in the city. Practice common sense and only eat at an establishment if it looks clean and busy. Fresh fruit should be peeled before eating and salads should be avoided if you suspect they have been washed in tap water.
11. Do I need any vaccinations for a trip to Istanbul?
No. There are no required vaccinations for Turkey, although a typhoid vaccine is recommended for longer stays.
12. Is alcohol available in Istanbul?
Yes. Although the majority of Turks are Muslims, alcohol is readily available in Istanbul. The national drink, raki, is especially popular, along with beer and wine - of which there are numerous local brands. Istanbul also has some of the best nightlife in Europe with a seemingly never-ending supply of bars, nightclubs and restaurants.
13. What language do they speak in Istanbul? Will it be hard to get by with only English?
Turkish is the official language of Turkey and English is widely spoken in Istanbul; visitors are often surprised by the relatively high level of English spoken by most Turks. An attempt to use Turkish is very much appreciated and considered good manners, though. See more information on the Turkish Language here.
14. Should I take out travel insurance before visiting Turkey?
Yes. It is important that before you book your holiday, you make sure that you have relevant travel insurance for you and your party. Find out more here. If you or any of your party develop COVID-19 symptoms while abroad, you should contact your travel insurance provider.
15. Do I need to exchange money? Are there many ATM's in Istanbul?
Although Euros are accepted at some larger stores and in the tourist areas, it is generally better to trade in the Turkish currency - the Turkish Lira. Exchange rates are almost always better if your currency exchange is done in Turkey, and a good strategy is to take enough local currency for your first day or so, and change the rest once you arrive. Alternatively, there are ATM machines all over the city, and those with a credit/debit card should have few problems accessing money. Read more about the Turkish currency here.
16. Should you tip in Istanbul?
It is customary to tip around 10% at restaurants in Turkey. If the bill reads 'servis dahil', then the service charge has already been added. Hamam (Turkish bath) attendants will generally expect up to 25%. It is not typical to tip taxi drivers or barmen in Turkey.