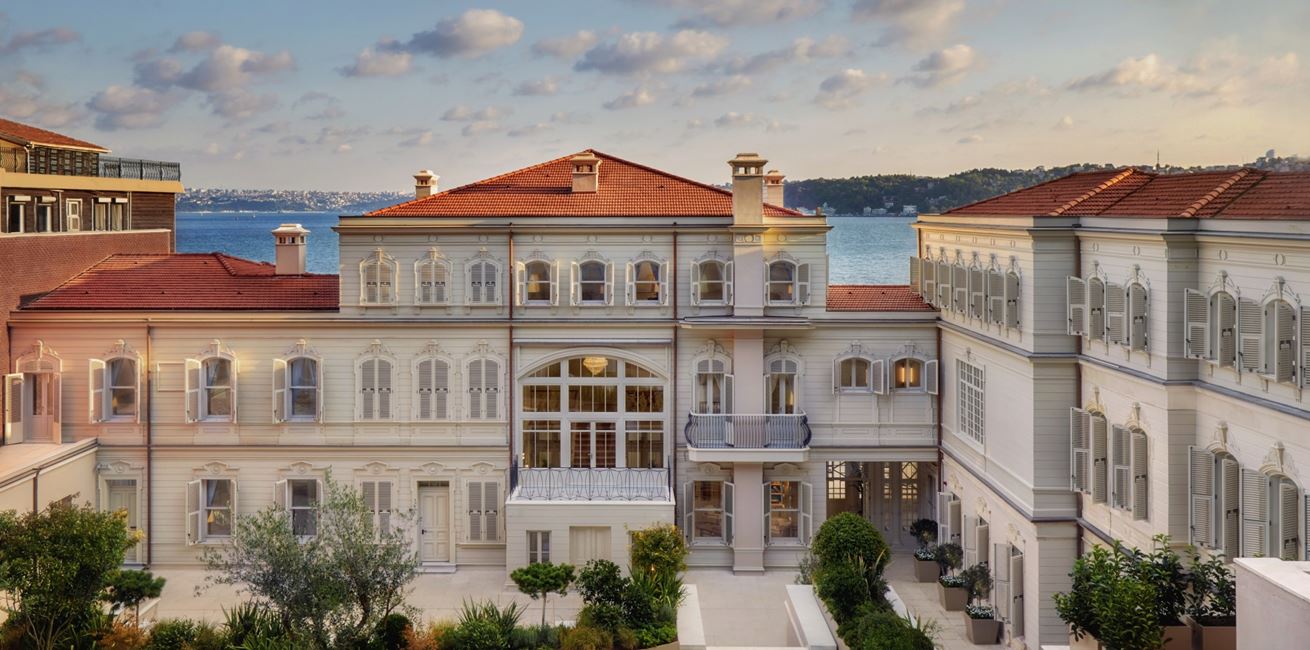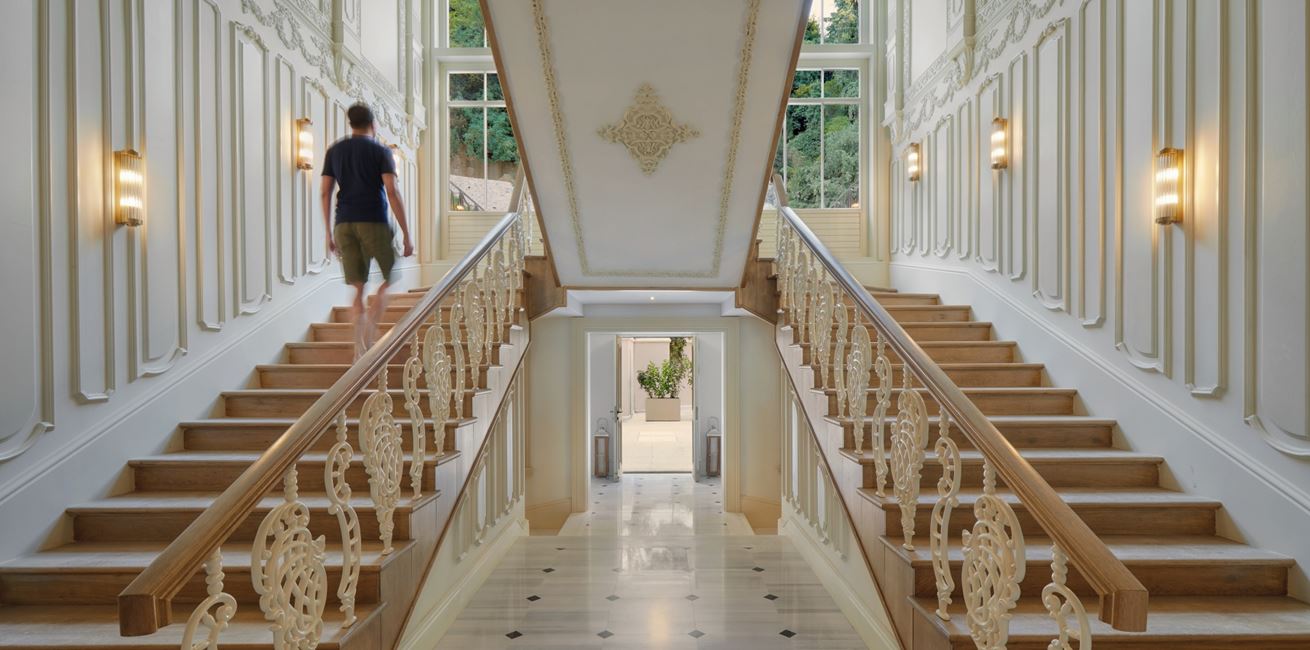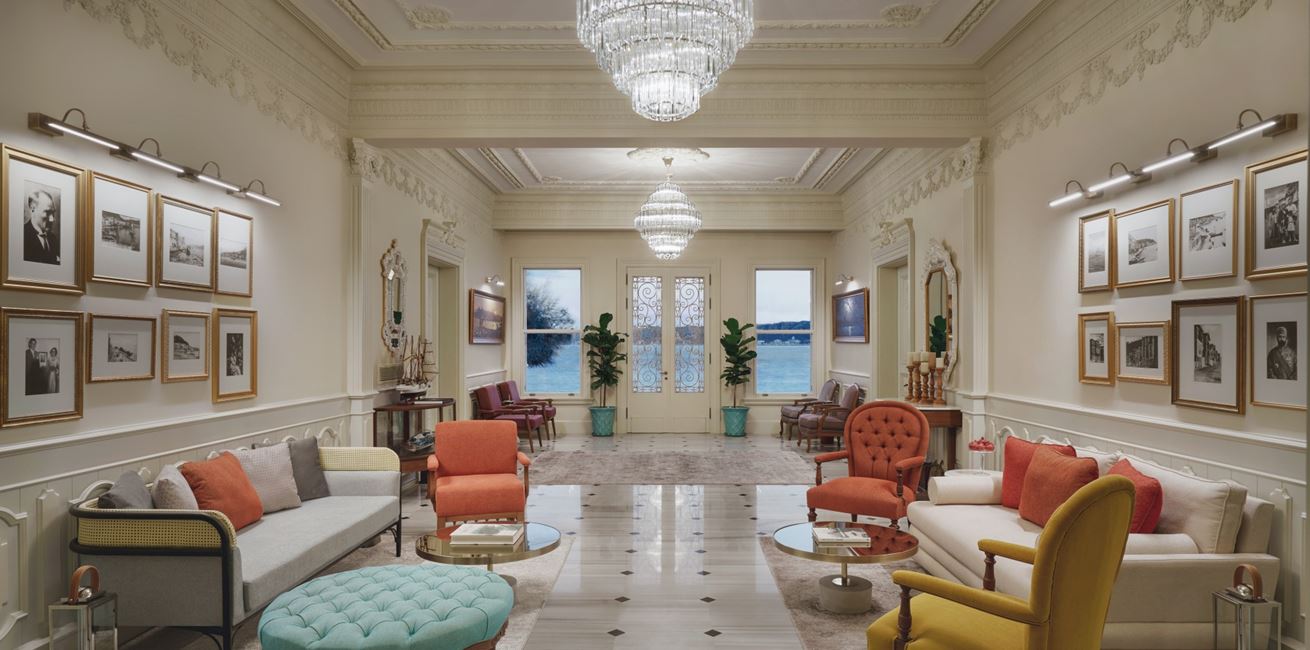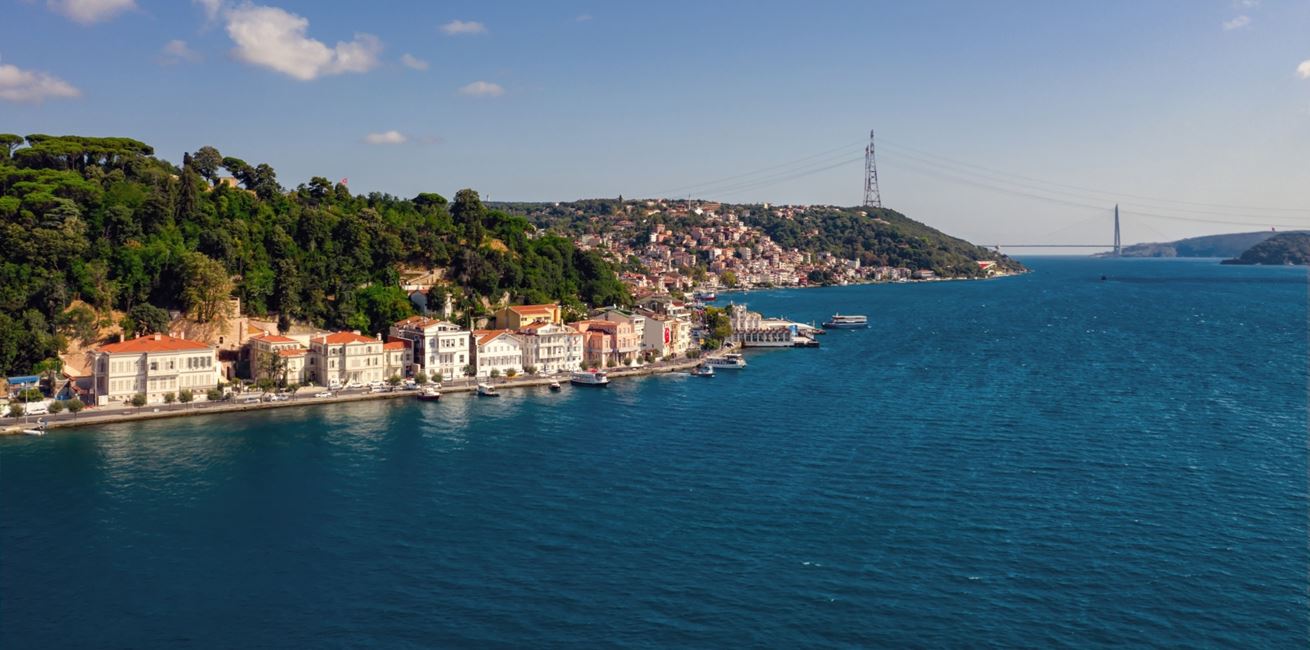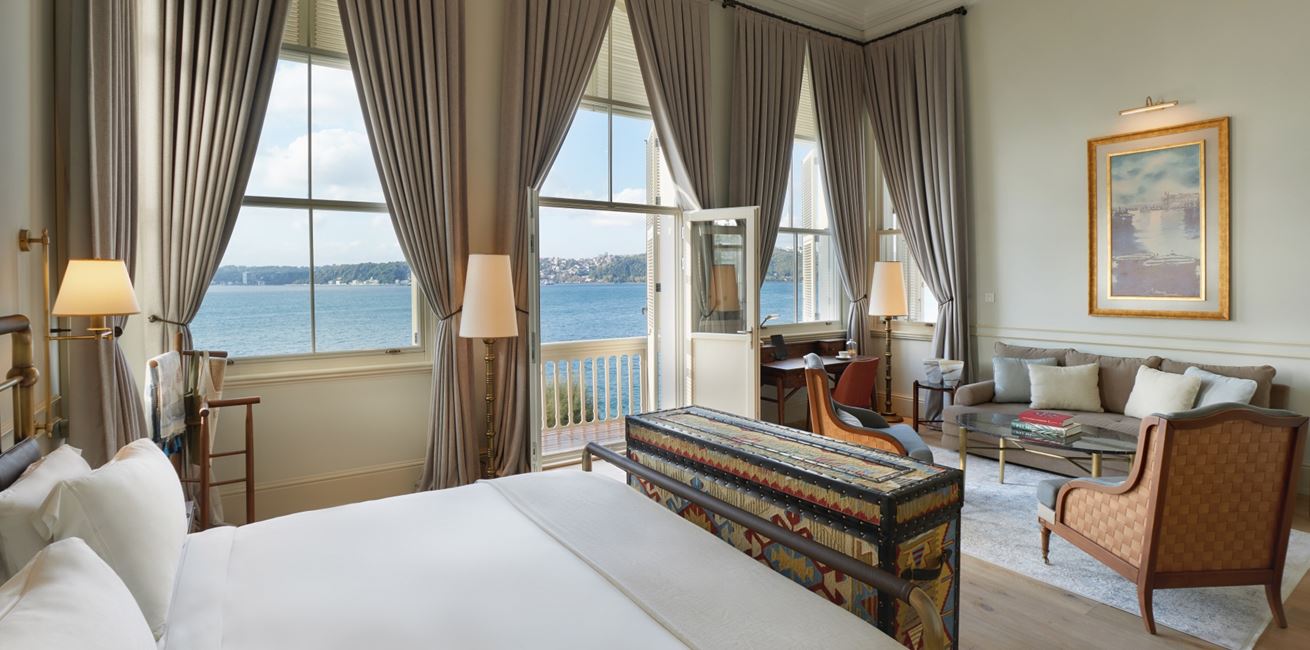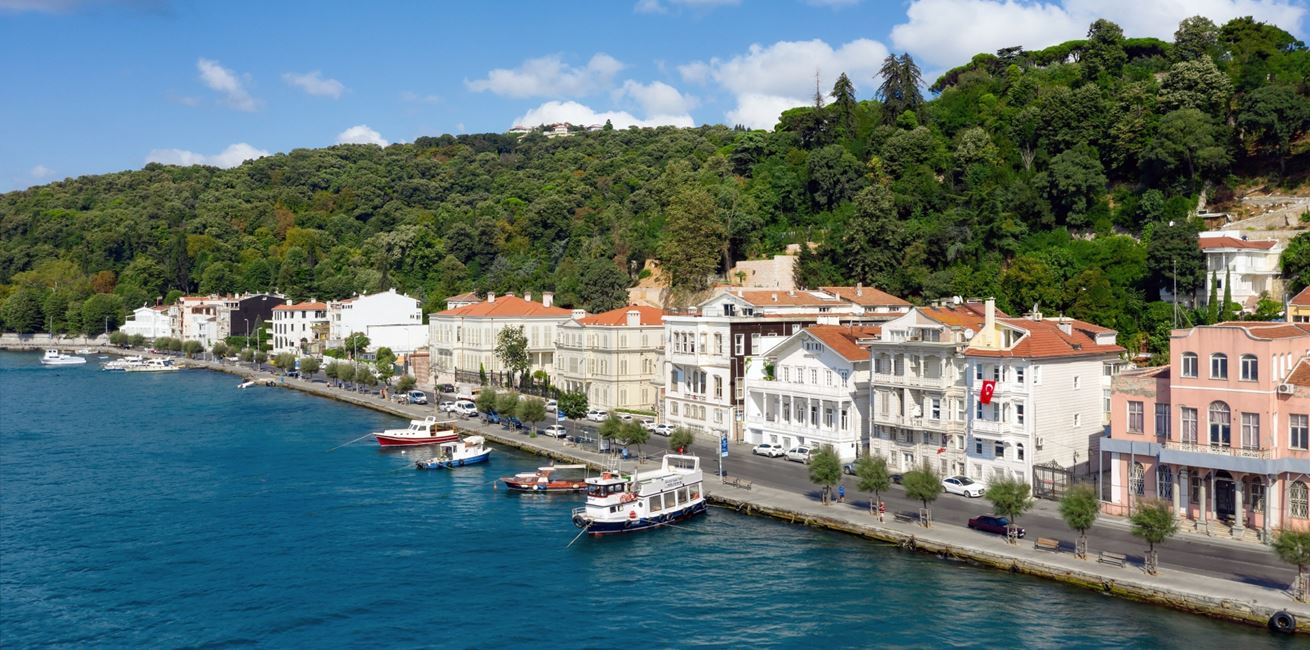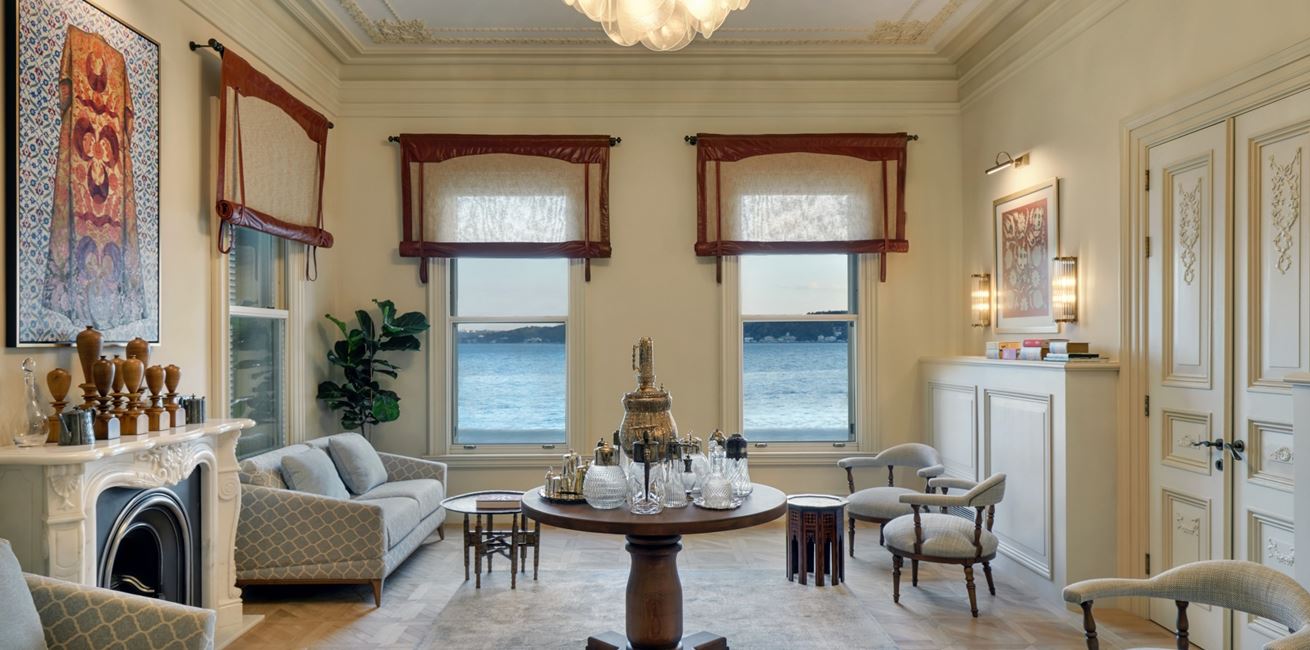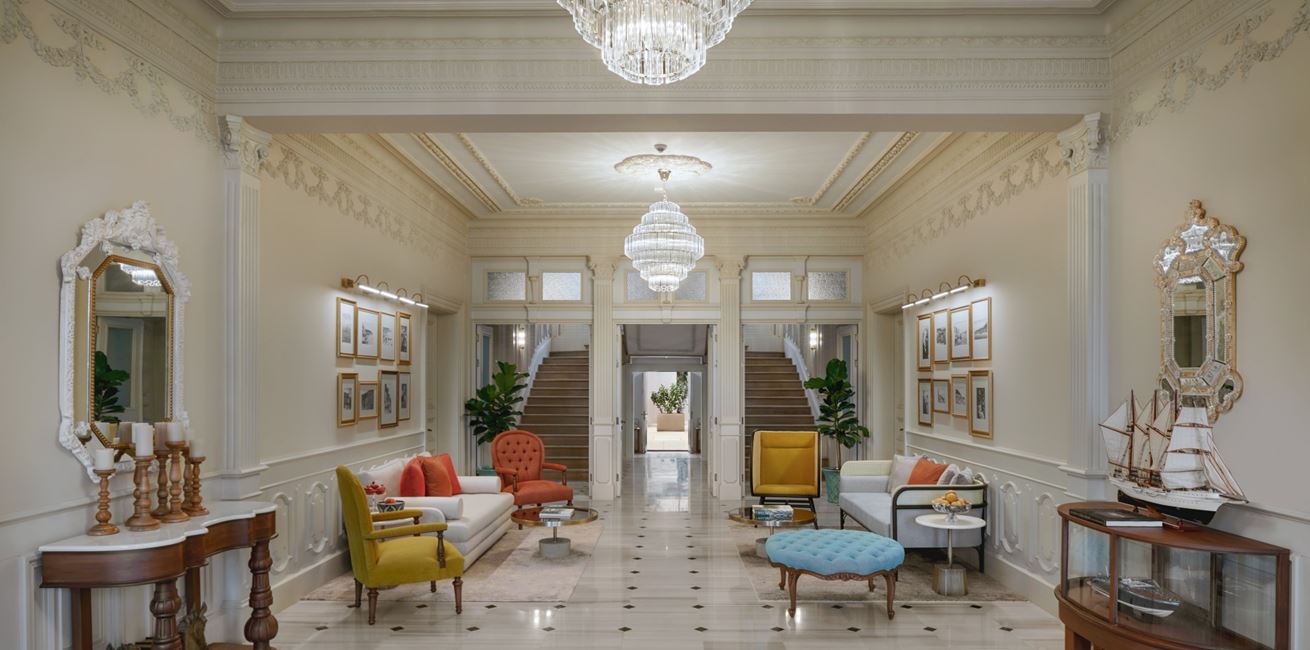 Six Senses Kocatas Mansions, Istanbul
Stay here for an unforgettable city break in Istanbul
History enriches hospitality at Six Senses Kocataş Mansions, Istanbul - the city where East meets West. Occupying two restored heritage mansions and set overlooking the Bosphorus, the 45 guest rooms and suites showcase tradition and locality. Dining choices on offer include authentic Turkish cuisine, a delightful courtyard setting, and a return the mansions' golden era of La Belle Époque. Toro Latin GastroBar by Richard Sandoval is inspired by Pan-Latin and Asian cuisines.
Six Senses Kocataş Mansions, an unprecedented 6.42-acre (2.6-hectare) property. It's 45 guest rooms and suites feature high ceilings, authentic Ottoman interior design and local flavors with Six Senses touches. They are set in two stately three-level buildings, Kocataş Mansion and Sait Paşa Mansion, and provide a new beacon of inspiration for Istanbul's premium hospitality sector. Bosphorus Rooms feature breathtaking views and ceilings up to 15.41 feet (4.7 meters) providing an immediate sense of space and light. The en-suite bathrooms, complete with beautiful marble tiles, create an atmosphere evocative of heritage Turkish Baths. All rooms have a flat-panel television, iPad, WiFi and a Nespresso machine.
Six Senses Spa brings a new level of wellness offerings to the destination; from a Turkish hammam with Six Senses touches to a holistic anti-aging clinic and personal beauty pods. The spa is also integral to the Six Senses Integrative Wellness program and Sleep With Six Senses. The vast facility will include an indoor swimming pool, alchemy bar, a fitness centre, organic herb garden and a juice bar. The urban oasis created by Six Senses Kocataş Mansions has lush landscaping connecting all the facilities such as an outdoor pool, Earth Lab - where sustainability is celebrated, and an open-air cinema. Ideally situated in the city's northernmost district the hotel is perfect for visitors, with the city's historic centre a leisurely boat ride away and the new international Istanbul Airport (IST) within a 40-minute drive. (50-minute drive from Sabiha Gokcen airport by land transport).
Guest Services include:

24-hour GEM (Guest Experience Maker)

24-hour in-room dining

Multilingual hosts

16,150 square foot (1,500 square meter) Six Senses Spa and Turkish Bath experience

Retail boutique

Fitness center and personal trainer

Library with a wide selection of books and magazines

Earth Lab

Indoor and outdoor swimming pools and leisure activities

Concierge service

Experiences include:

Cooking classes

Hiking

Open-air cinema

Tailor-made boat tours and excursions to historical parts of the city

Sightseeing and guided tours around Sarıyer to discover local castles and lighthouses

Fishing with local fishermen in the Black Sea

Sunset/sunrise yoga experiences

Fitness classes

Three restaurants by celebrity chefs showcasing local and international cuisines

2.45 acres (10,000 square meters) of lush landscaping with meandering pathways
Experiences at Six Senses Kocatas Mansions, Istanbul
Authentic and unique experiences at Six Senses Kocatas Mansions, Istanbul
The experience team at Six Senses Istanbul, embrace the local community and celebrate its heritage by offering surprising and memorable visits to a city of contrasts that is known for its wealth of history and culture. A day in Istanbul can be a vivid and diverse adventure!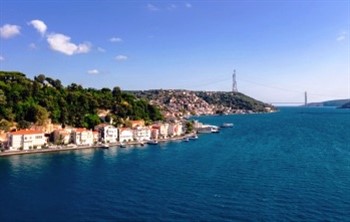 Enjoy the exhilaration of floating down the Bosphorus Strait as you experience Istanbul's European and Asian cuisines. Take in the colors, culture, aromas and sounds of the waves while stopping off to taste a variety of local food at every stop. Light and healthy potatoes, fish and more are prepared in accordance with our Eat With Six Senses philosophy of local, sustainable and seasonal produce.
Duration
3 to 4 hours
Inclusions
- Mini tasting menu
- Boat cruise on the Bosphorus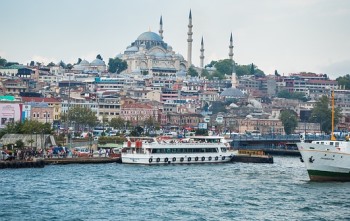 Every day you have the option to catch the luxury boat shuttle that runs between the hotel and the old town. It's a smart way to avoid the metropolitan traffic and noise and cruise at your own pace where every hour is a no-rush hour! Refreshments, maps and snacks included, what's not to love?
Duration
60 minutes, one way trip
Inclusions
- Boat cruise on the Bosphorus
- Headphones and map
- Refreshment drinks
- Snacks
Castle, Lighthouse and Fishing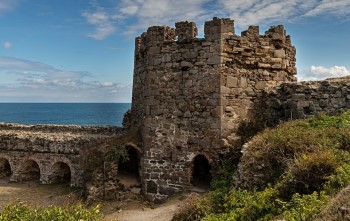 Aside from its natural beauties, Garipçe is considered to be Istanbul's gateway to the Black Sea. In centuries past it was a hot spot for seafarers as well as a strategic key point for naval campaigns. We'll tour the village, Garipçe Castle, lighthouse, and finally the Ataturk Arboretum, which is a safe haven for plants facing extinction. Conclude the adventure with a sea themed meal by the beach.
Duration
6 to 7 hours
Inclusions
- Transportation
- Lunch
- Refreshments
Turkish Beverage Workshop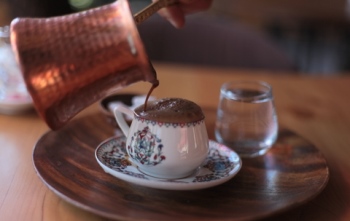 Enjoy a brief overview and live demonstration of how to make traditional Turkish beverages. It is an interactive experience that takes you on a fascinating journey. After all, there's no better way to understand a culture than learn about its vital means of sustenance!
Duration
90 minutes
Inclusions
- Beverage tasting
- Workshop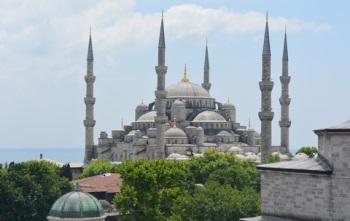 Follow the old cobblestone streets and dive headlong into the peerless cultural melting pot of a city that has survived since the dawn of history. The Roman, Byzantine, and Ottoman Empires have risen and met their nadir in these streets. Now it's your turn to see their relics. The optional boat ride takes you along the Shores of the Golden Horn. This trip will include a visit to the Blue Mosque, Hagia Sophia, Basilica Cistern, and the Grand Bazaar.
Duration
6 to 7 hours
Inclusions
- Tea and coffee
- Boat cruise on the Bosphorus
- Refreshment drinks