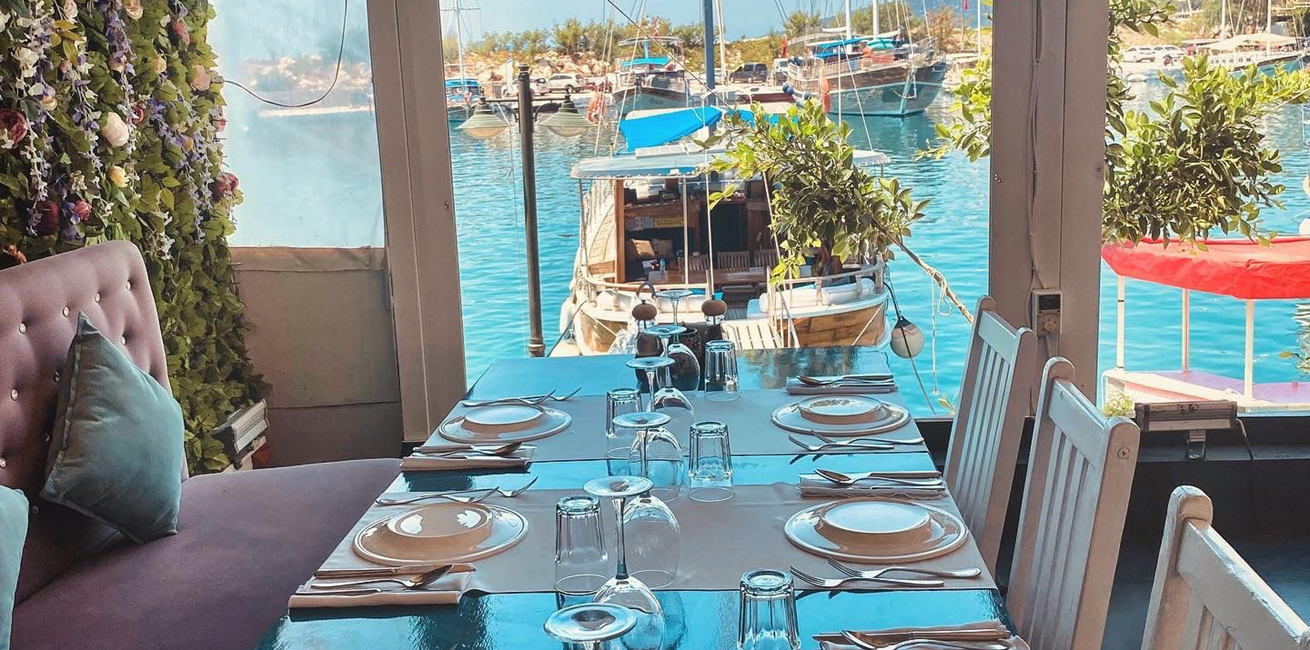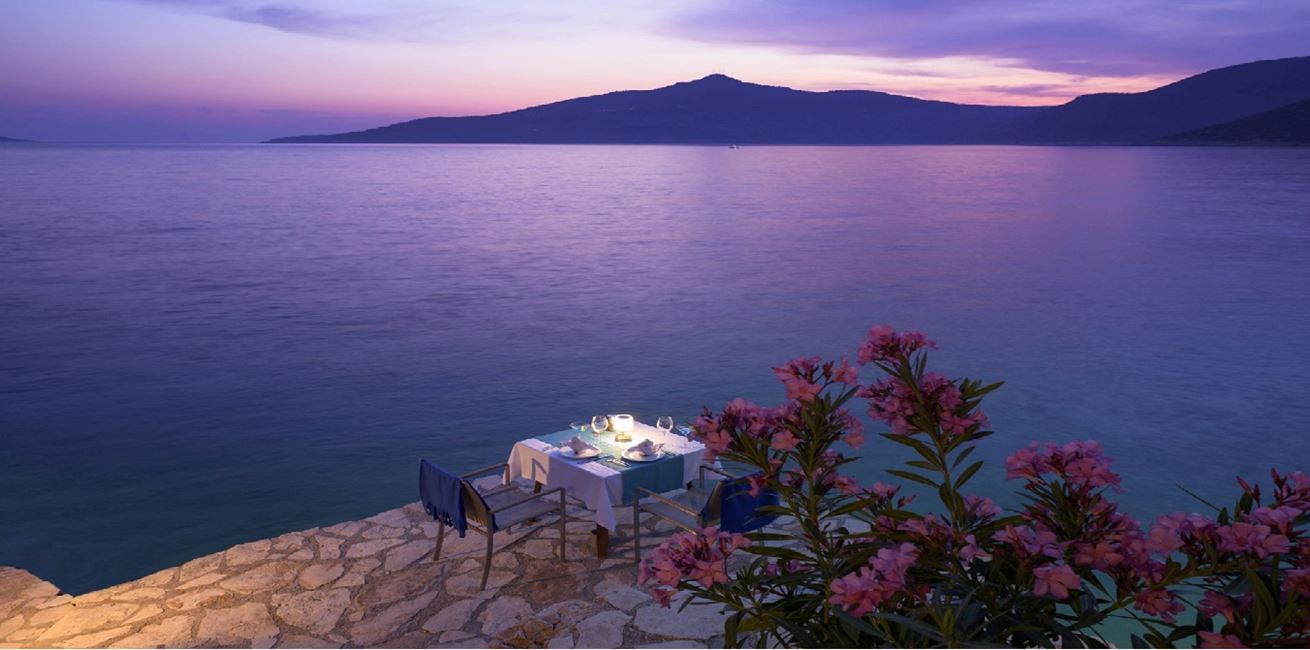 Kalkan restaurants by the waterfront
Some of Kalkan's best restaurants overlooking the harbour
Kalkan is said to have the highest number of restaurants and bars per square meter on the Turquoise coast (over 160), some of which are smart harbour-side restaurants along the waterfront. Watch as the gulets and fishermen return with the day's catch in the evening while the sun sets behind the mountains. Most of Kalkan's waterfront restaurants have additional comfortable seating areas to relax and enjoy a cocktail whilst admiring the stunning views across Kalkan's picturesque harbour.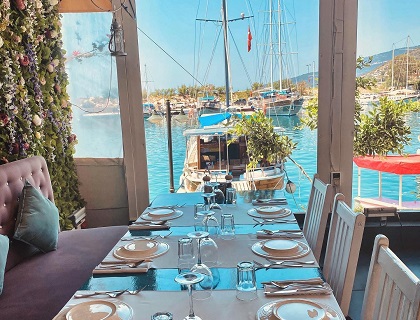 Aubergine is the perennial restaurant of Kalkan, with an established reputation for over a quarter of a century serving traditional Turkish and international dishes all year round. Open everyday from breakfast until dinner, you can find it located on the harbour, with a bird's eye view of yachts on the water.
Phone/WhatsApp: +90 530 209 38 64
Open Hours: 09:00 - 01:00
Service Options: Dine in, Takeaway
Address: Yaliboyu Mah. No: 25 Kalkan Liman, Kalkan Turkiye

Google Maps Location: click here
Mahal Waterfront Restaurant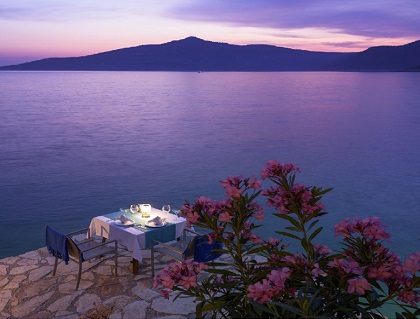 Villa Mahal Waterside Restaurant is located in the bay of Kalkan. Its waterside setting, imaginative lighting and the sound of the sea are the perfect ingredients for a wonderfully romantic evening.
Phone/WhatsApp +90 533 030 34 49
Open Hours:
Service Options: Dine in
Address: Kalkan, Kışla Cd. No:29, 07580 Kaş/Antalya, Türkiye

Google Maps Location: click here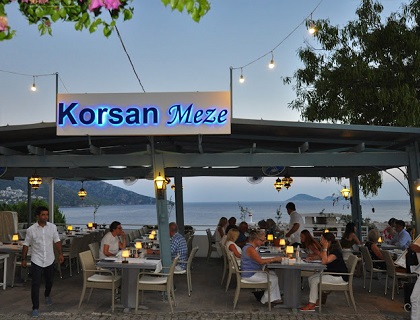 Located in a prime position overlooking the beach, Korsan Meze, established in 1979, was one of Kalkan's first restaurants and remains a firm favourite with residents and tourists. Korsan Meze offers a wide and varied menu and is particularly well known for its selection of traditional Turkish meze and tasty lamb dishes, as well as its fresh seafood and vegetarian choices. The menu also includes traditional kebabs and succulent chicken and beef dishes. The atmosphere at the Korsan Meze is inviting, and the staff provide a friendly service.
Phone/Whatsapp +90 242 844 3622
Open Hours:
Service Options: Dine in, Takeaway, Delivery
Address: Kalkan, Mustafa Kocakaya Cd. No:17/A, 07960 Kaş/Antalya, Türkiye

Google Maps Location: click here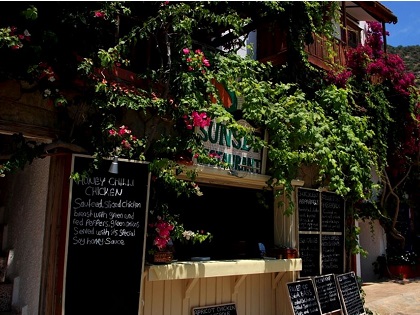 Sunset Restaurant has a wonderful view of the harbour and found in the old townof Kalkan. Famous for it's views and delicious food.
Sunset was established in 2000 serving Traditional Turkish cuisine.
Phone/Whatsapp +90 536 681 4472
Open Hours: 08:30 - 00:00
Service Options: Dine in
Address: Yalıboyu Mah. No:19
Kalkan-Antalya-TURKEY
Kalkan Accommodation Inspiration
Useful information for your Kalkan holiday