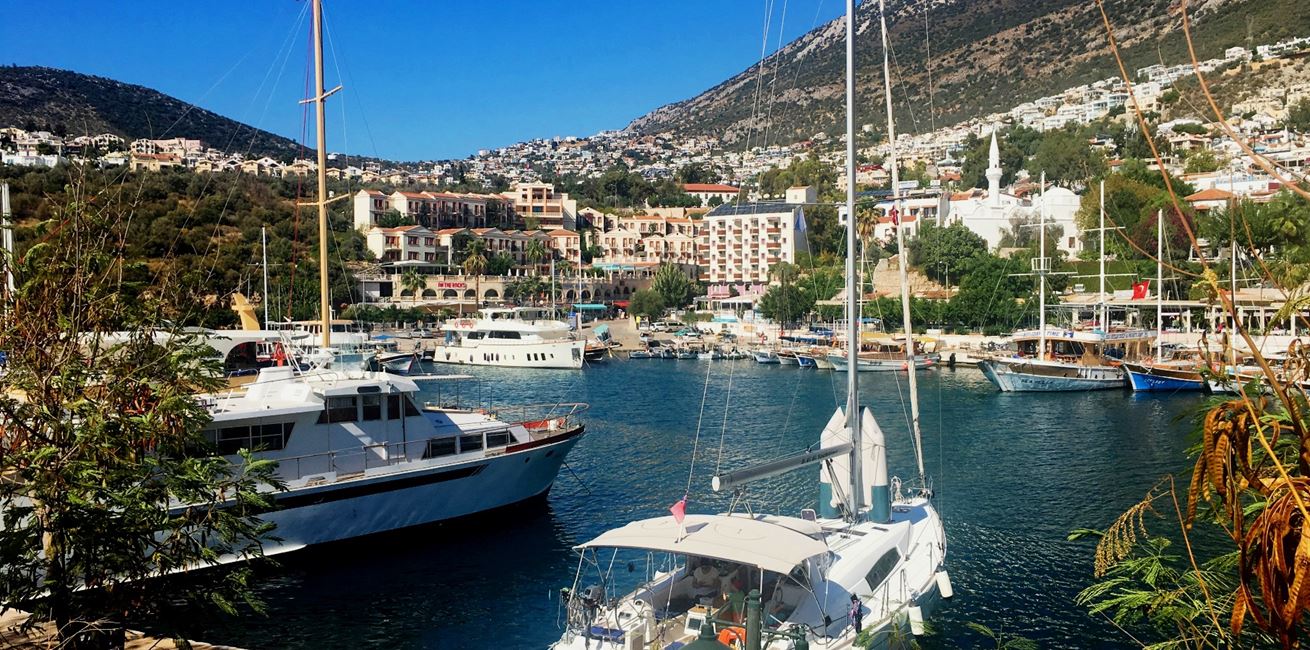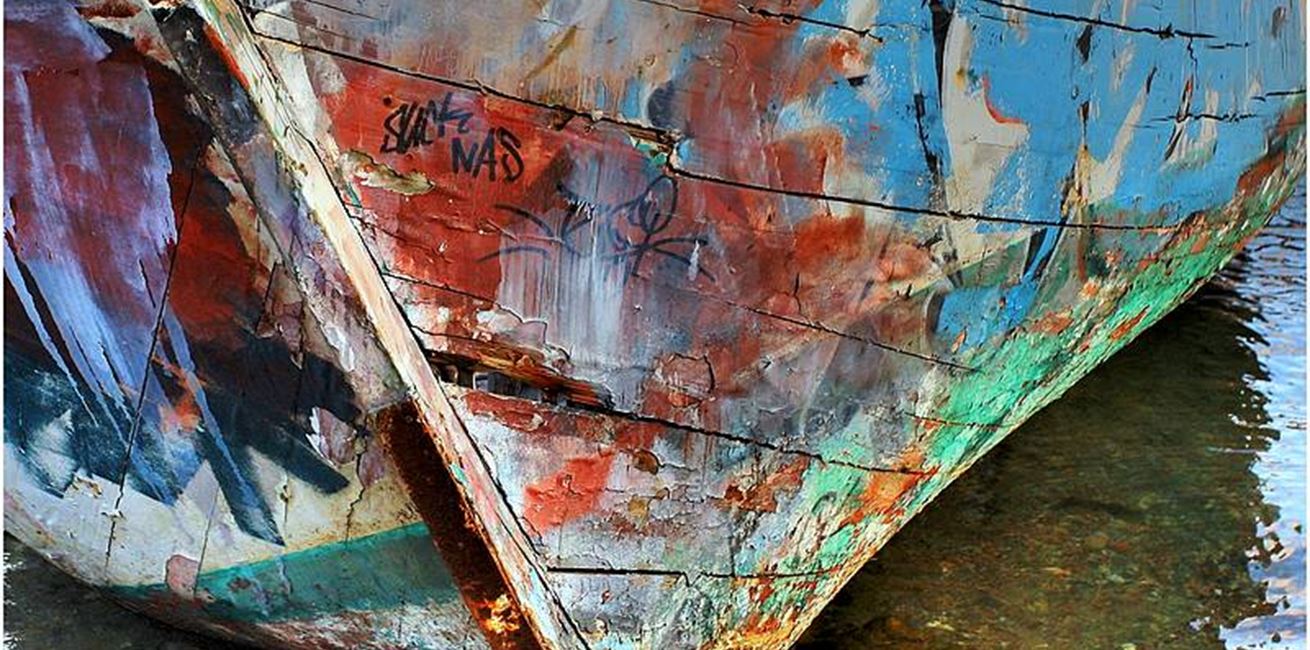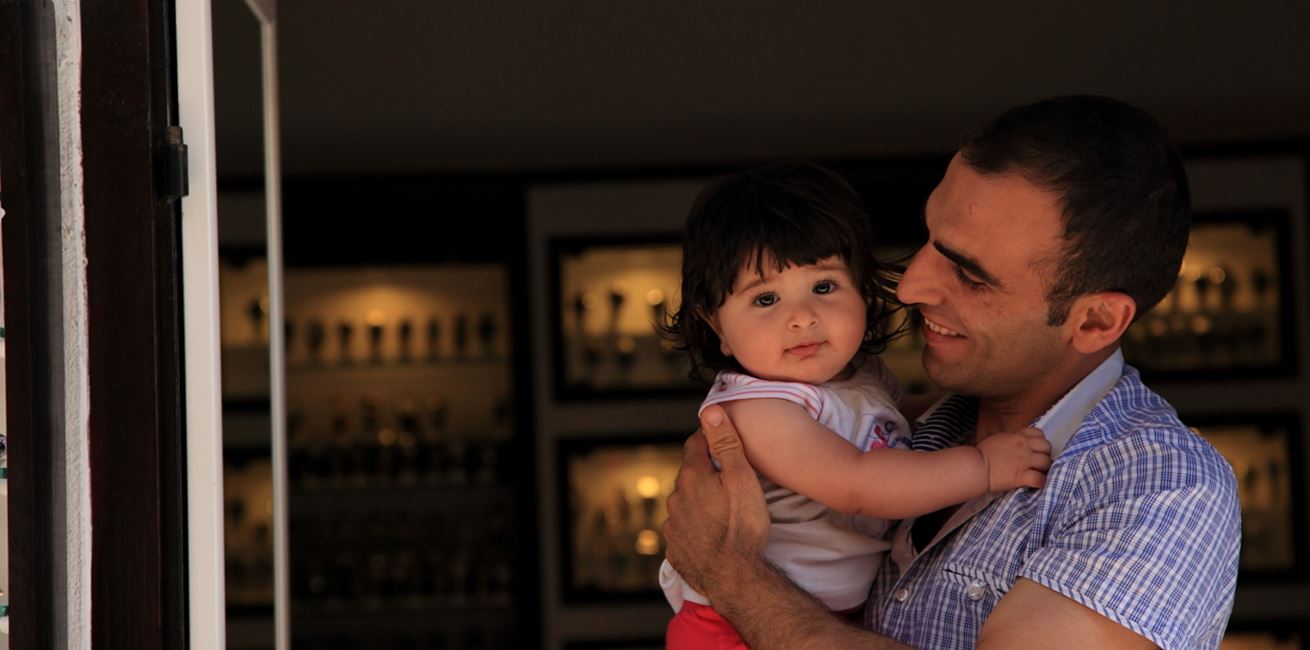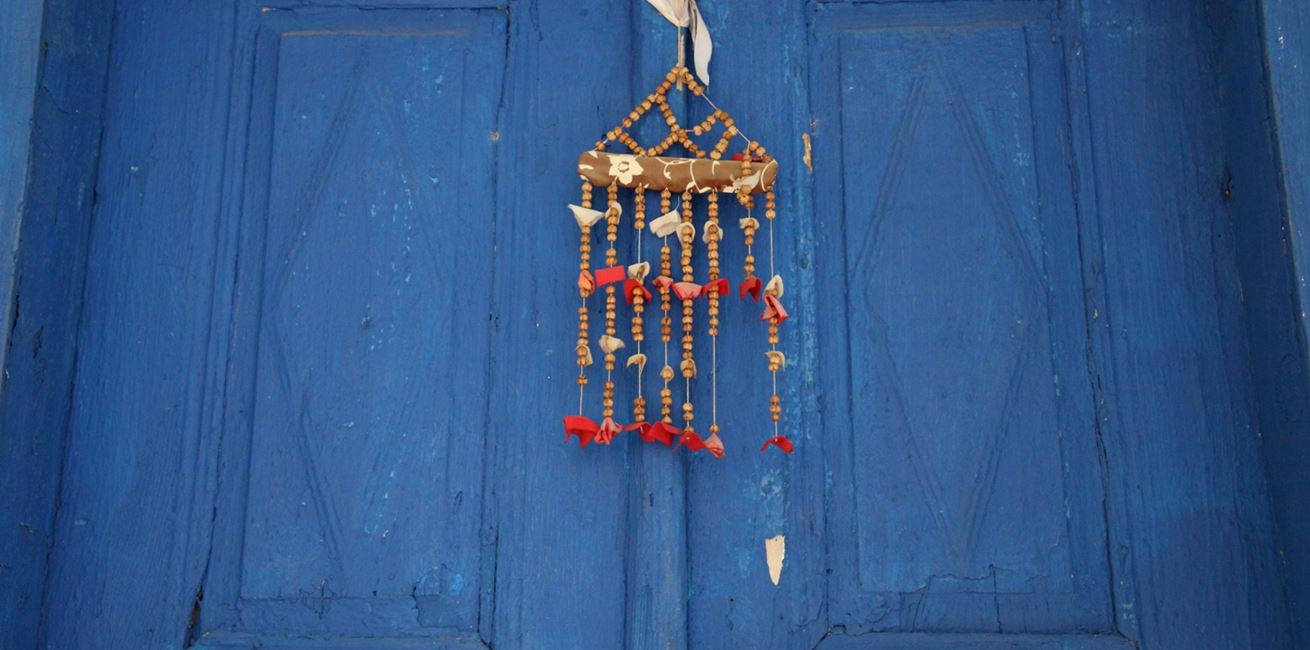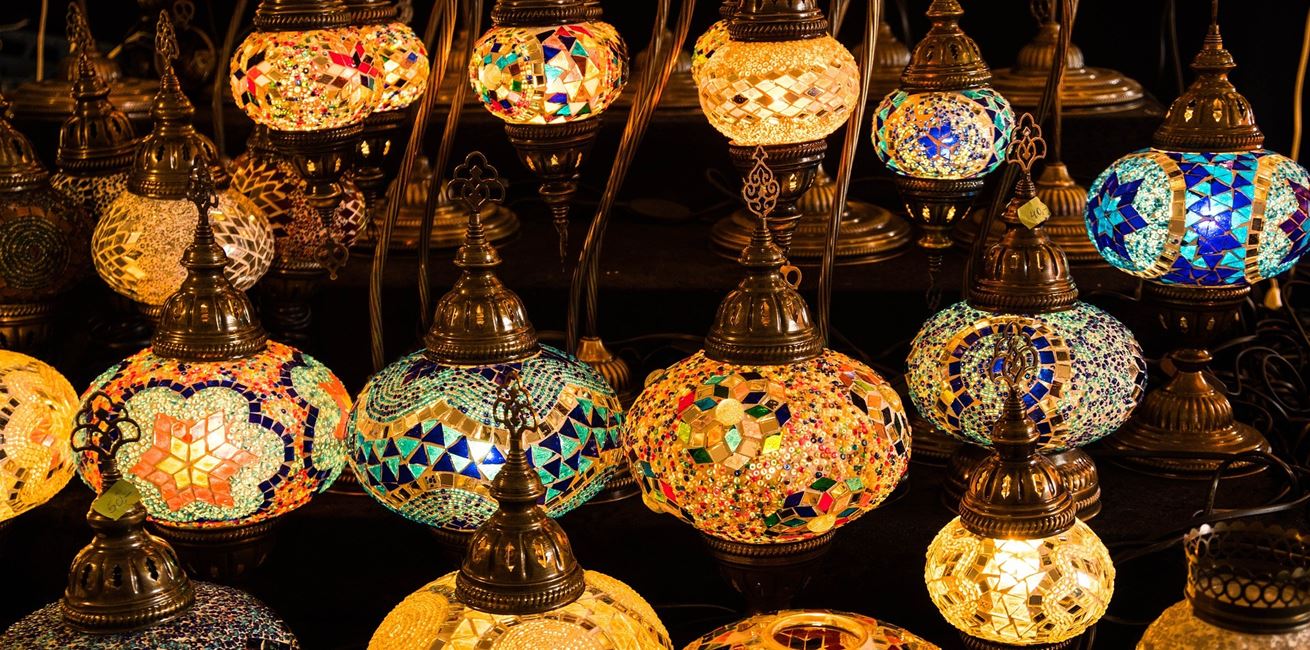 Kalkan is set in one of Europe's most breath-taking, grand sweeping Mediterranean bays, with the truly majestic Taurus Mountains as a backdrop. An exquisite harbour, full of Turkish wooden gulets and small fishing craft, bordered with waterfront restaurants and the beach, is where the beautiful and historic old town area extends back from the sea.
Formerly a Greek fishing village Kalkan is now a thriving but still unspoilt resort with the bustling historic Old Quarter being the heart of the town. After dusk, its winding streets full of traditional houses, restaurants, small boutiques and local shops with overhanging balconies teem with people as the tantalising aromas of Kalkan's renowned cuisine entice people down to the harbour and surrounding streets.
An eclectic mix of Greek and old Kalkan architecture, with roof terrace restaurants, and lovely views to the sea, the old town is a place you will want to discover and enjoy.
The Greek Orthodox Church by Kalkan`s harbour has been converted into a mosque and is the best example of Greek architecture in Kalkan, but at every turn whitewashed and stone buildings with shuttered windows timber and balconies reveal Kalkan's history.
From Kalkan's harbour, many of the beach clubs dotted around the bay are accessed by small colourful boats that provide a complimentary service to transfer guests, and traditional wooden Gulets offer boat trips to the beaches, islands and inlets nearby. Water sports, diving and fishing trips are also offered.
History
Although Kalkan does not appear to have been a place of significant settlement in the distant past, it was the only safe harbour between Kas and Fethiye and so became an important port during the 19th century. It was settled 150 to 200 years ago by people of both Greek and Turkish origin and was known by its Greek name "Kalamaki." Goods were transported by camel from the Xanthos valley nearby and the mountain highlands near Elmali. From Kalkan, cargo ships sailed for the far reaches of the Ottoman Empire laden with cotton, grain, wine and timber.
By the early 20th century Kalkan had become quite a sizeable village. At the turn of the century it had its own custom's house and in 1915 there were reportedly seventeen restaurants, a goldsmith, a shoemaker and several tailors. The first local elections were held in 1928 and in 1937 the present elementary school was opened.
The Courtyard Hotel, the first and only restoration hotel in Kalkan's Old Town.
An intimate boutique hotel offering 6 beautifully appointed rooms with en-suite facilities.
Kalkan's Old Town, beach and restaurants are just a 2 minute walk from the hotel.