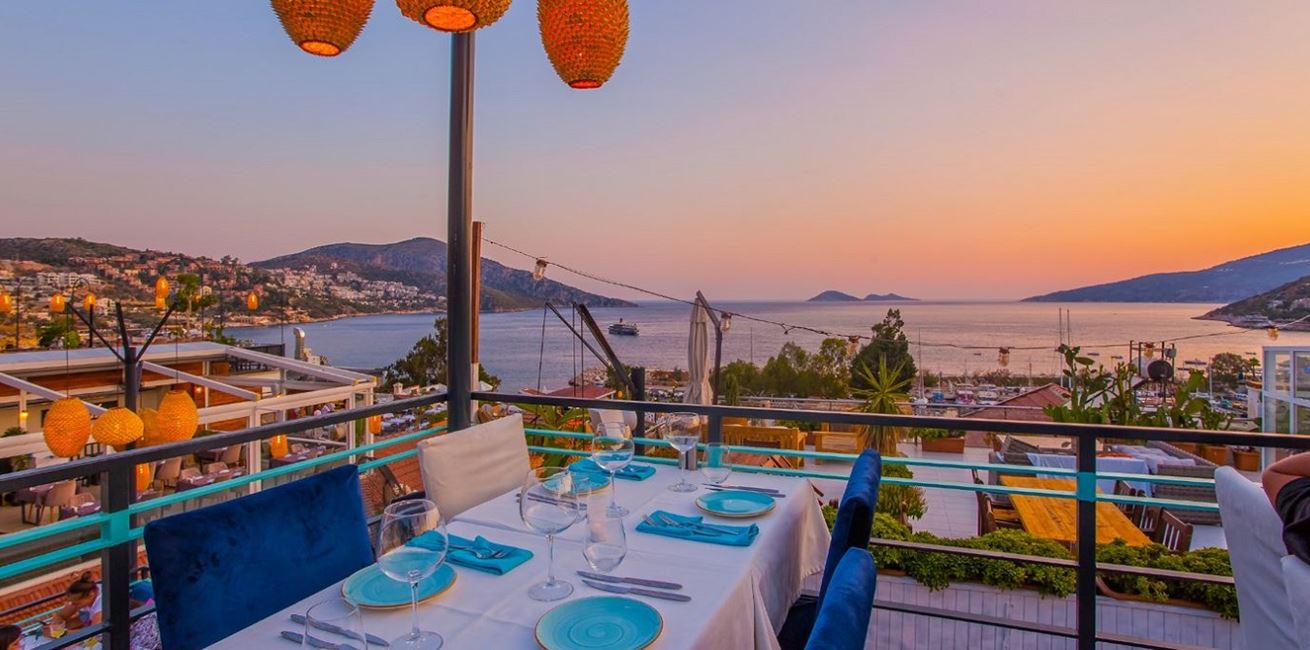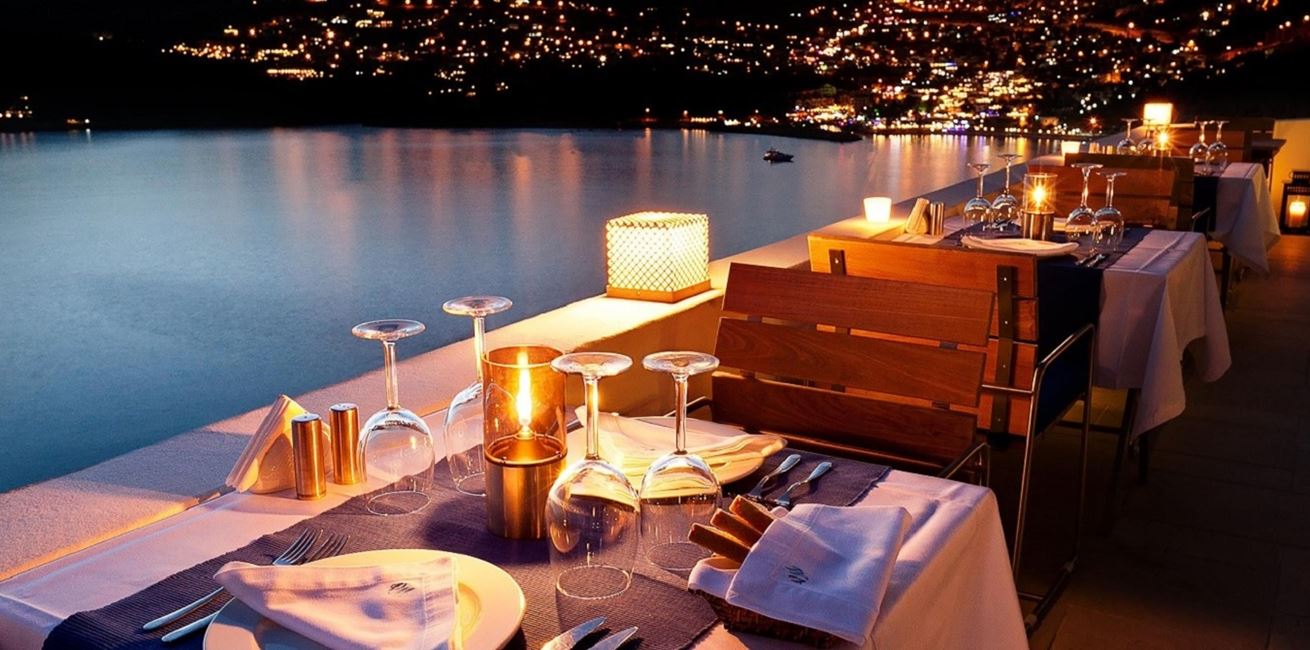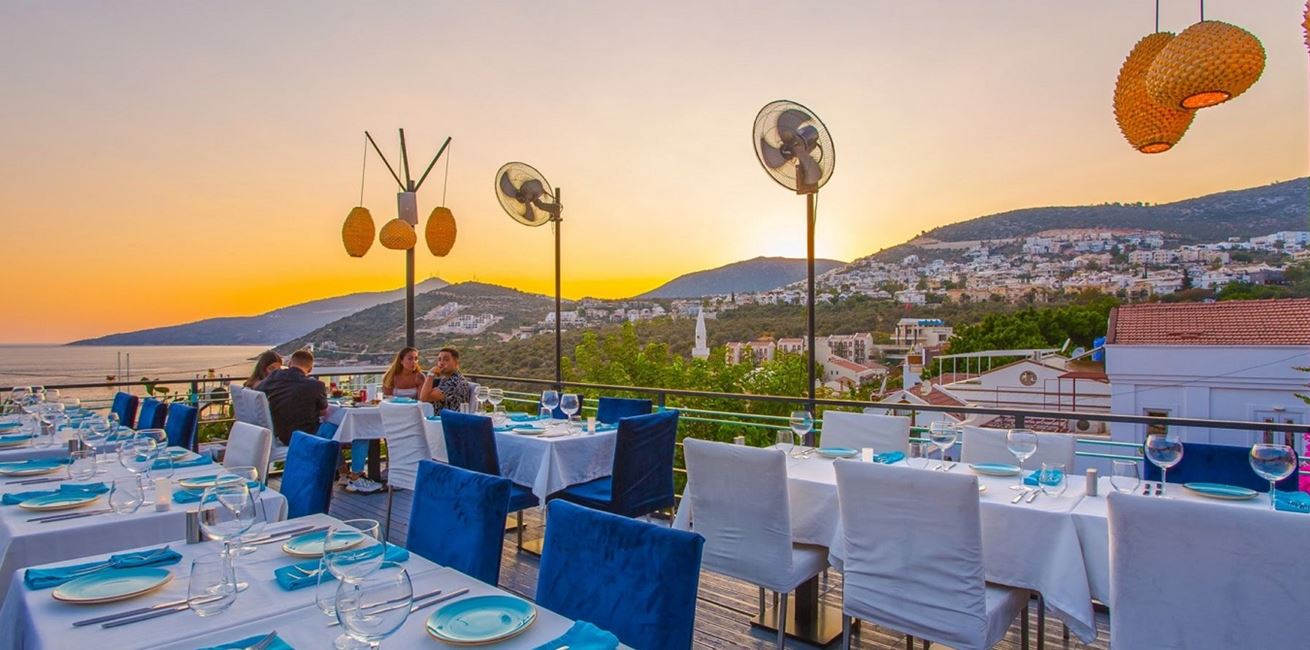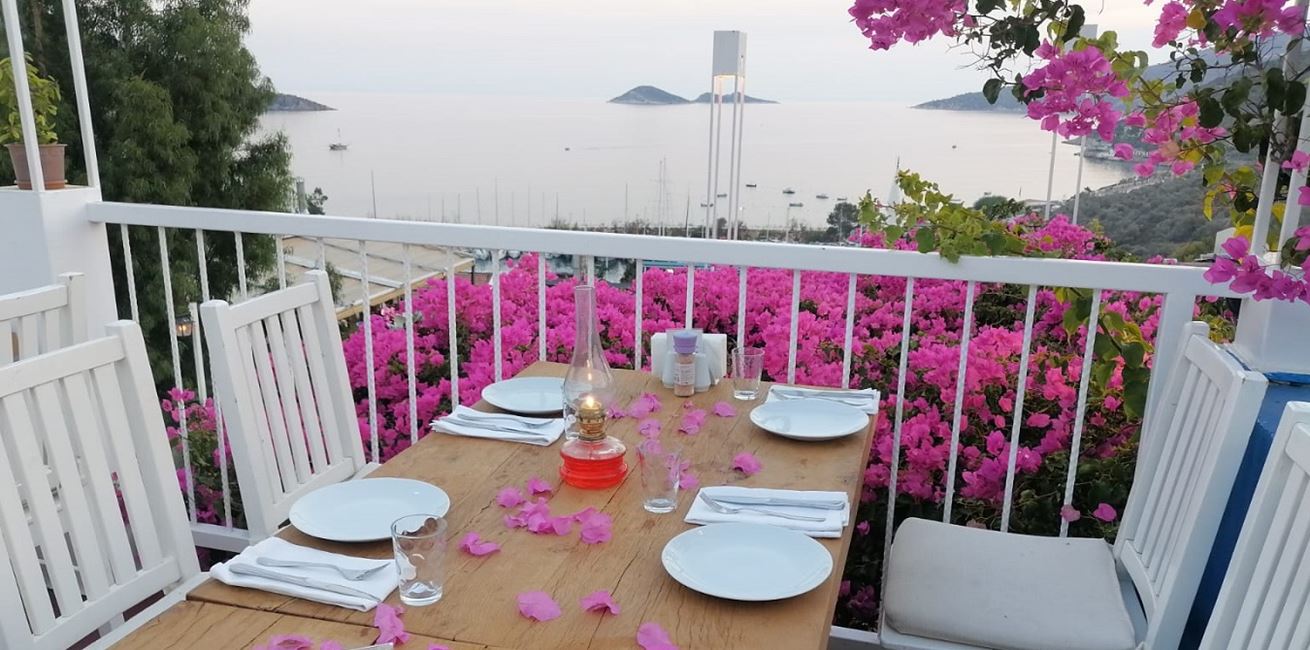 Kalkan Restaurants
Some of Kalkan's best restaurants
Fabulous food and atmospheric restaurants are high on our guests' wish list for their holiday in Turkey. So, once you are in Kalkan be prepared to be pleasantly surprised by a dining experience that brings many back to Kalkan time and time again.
Kalkan's topography has resulted in narrow winding cobbled streets that run along, and rise away from the waterfront. This has meant that over the years industrious restaurateurs have found all sorts of spaces in which to start a restaurant, and in so doing created the unique charm and character of many of Kalkan's eateries. Many are located on roof terraces, offering views across Kalkan's rooftops to the sea, some tucked in corners that need to be sought out, and others on the marina and beach front to rival any in the Mediterranean.
Chefs are creative, and source ingredients locally on the whole. There is an abundance of organic fruit and vegetables, full of flavour, and these form the basis of much of Kalkan's cuisine along with fresh fish, beef, lamb and chicken.
Kalkan dining is so often memorable, the views, setting sun, friendly attentive service, and of course the food and drink. Here we offer an overview of different locations and establishments, and invite you to discover more about eating and drinking in Kalkan.
Kalkan Accommodation Inspiration
Useful information for your Kalkan holiday