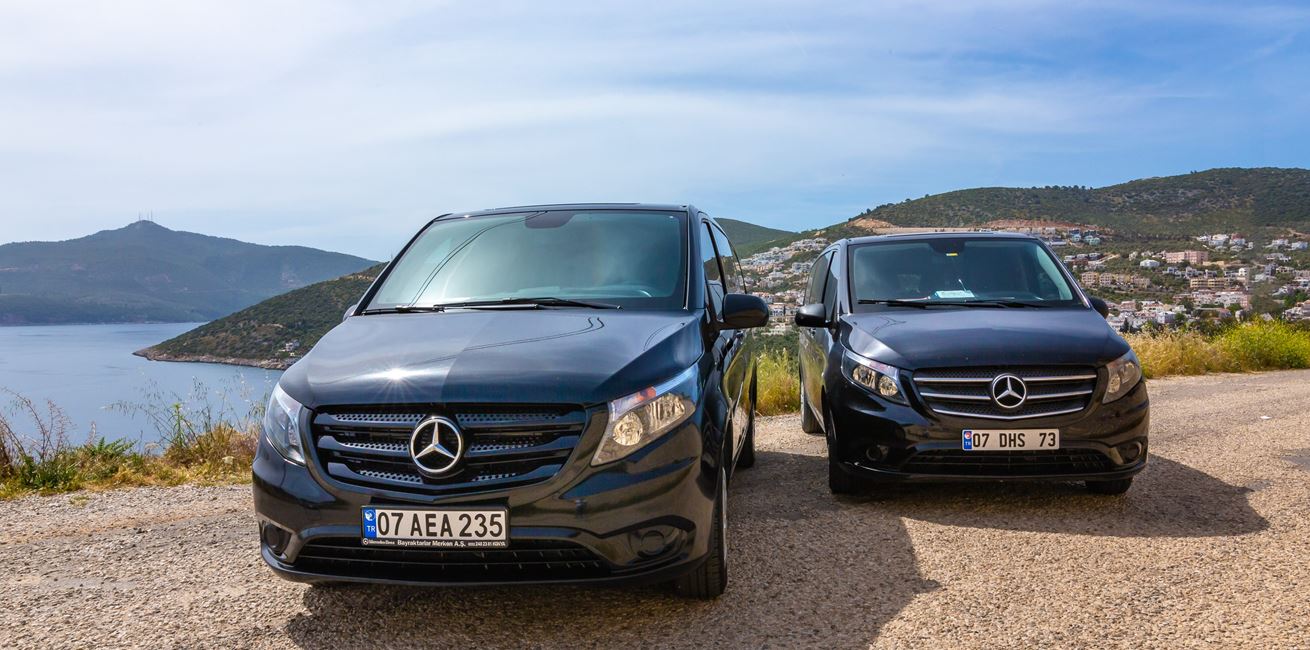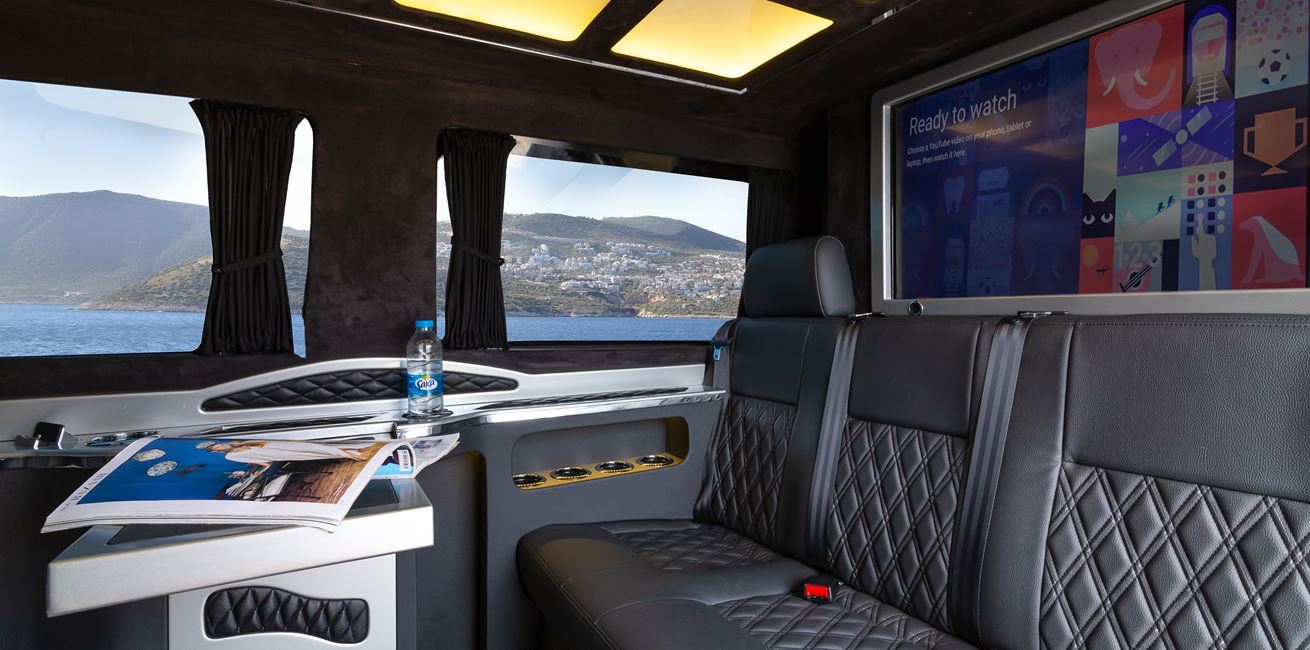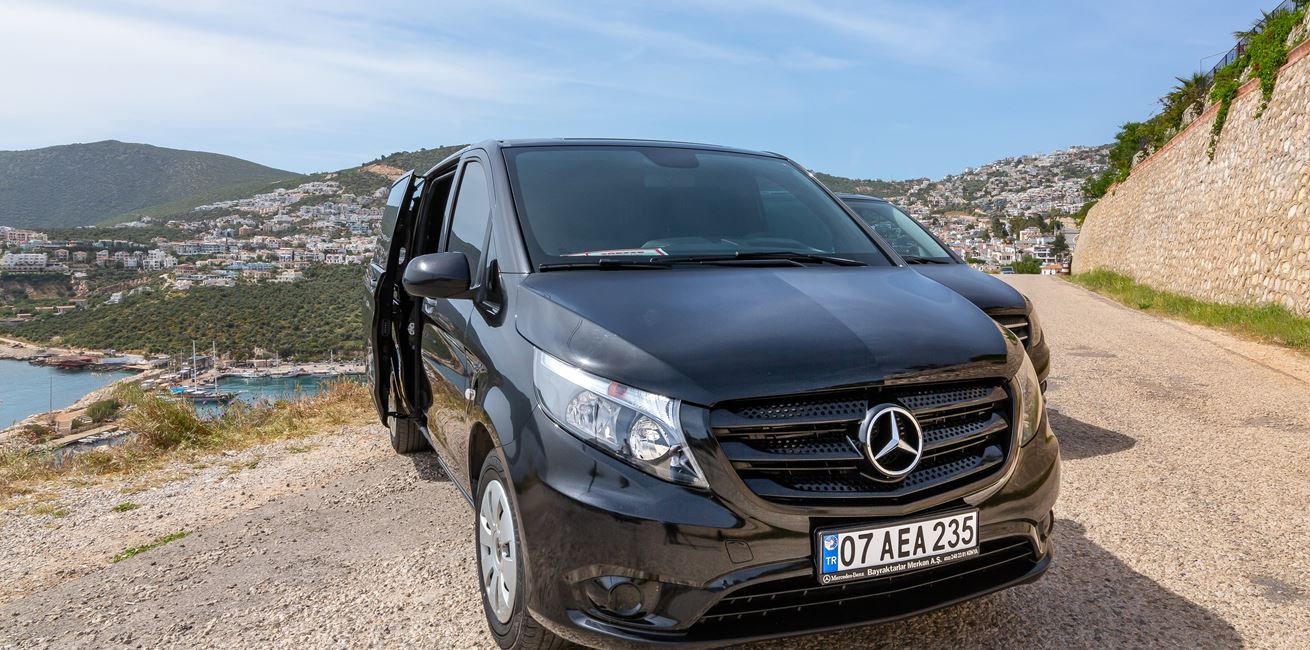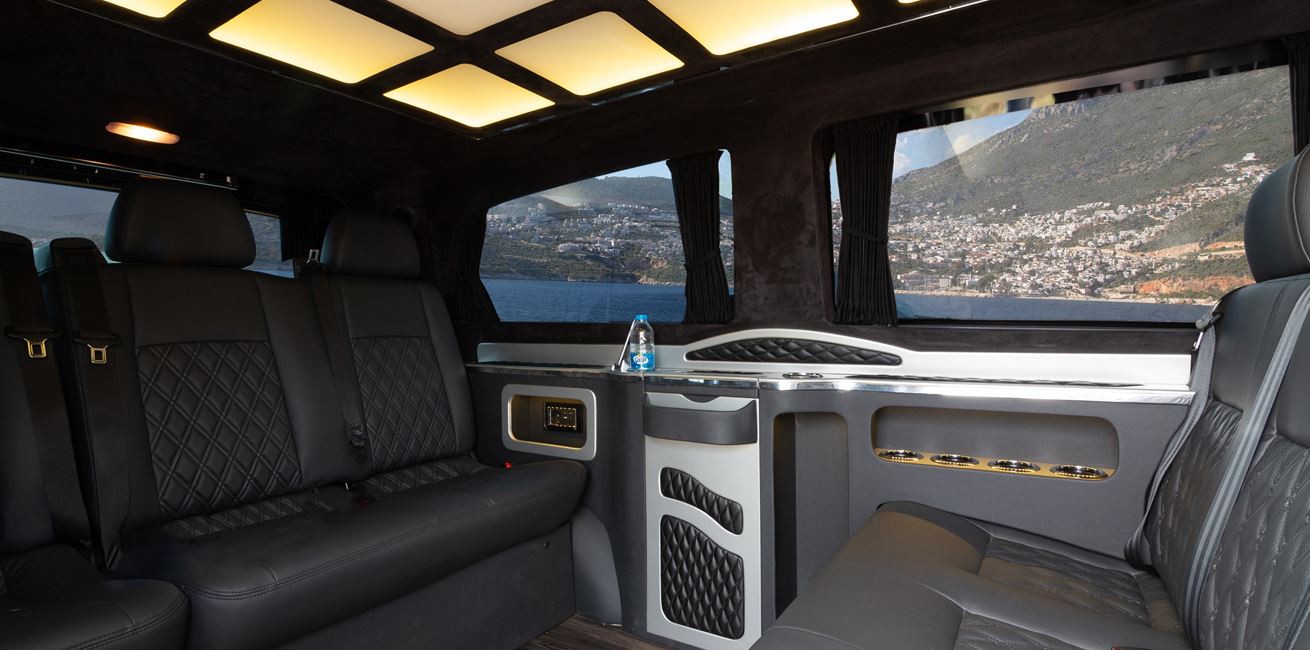 Private VIP Airport Transfers
Transfers from Dalaman and Antalya Airport
2023 Airport Transfer Prices to Kalkan

No. of guests travelling:
Dalaman Airport - Kalkan
Dalaman Airport - Kalkan
Antalya Airport - Kalkan
Antalya Airport - Kalkan
1 Way
Return
1 Way
Return
Standard
VIP Service
Standard
VIP Service
Standard
VIP Service
Standard
VIP Service
1-2
£85
£115
£170
£230
£120
£185
£240
£370
3-6
£115
£190
£230
£380
£165
£215
£330
£430
7-12
£140
£220
£280
£440
£190
£295
£380
£590
2023 Airport Transfer Prices to Kas

No. of guests travelling:
Dalaman Airport - Kas
Dalaman Airport - Kas
Antalya Airport - Kas
Antalya Airport - Kas
1 Way
Return
1 Way
Return
Standard
VIP Service

Standard

VIP Service

Standard

VIP Service

Standard

VIP Service

1-2
£100
£155
£200
£310
£120
£185
£240
£370
3-6
£135
£210
£270
£420
£165
£235
£330
£470
7-12

£165
£240
£330
£480
£190
£275
£380
£550
2023 Airport Transfer Prices to Fethiye and Gocek

No. of guests travelling:
Dalaman Airport - Fethiye

Dalaman Airport - Fethiye

Dalaman Airport - Gocek

Dalaman Airport - Gocek

1 Way
Return
1 Way
Return

Standard

VIP Service

Standard

VIP Service

Standard

VIP Service

Standard

VIP Service

1-3
£70
£110
£140
£220
£60
£95
£120
£190
3-6
£85
£115
£170
£230
£70
£105
£140
£210
7-12
£110
£160
£220
£320
£90
£150
£180
£300
The Turquoise Collection understands how important providing the safest and most reliable airport transfers is for our guests. We work with operators with the most modern fleet and the best service record.
Our focus is to make the transition from airport to resort as smooth as possible, with the absolute minimum waiting time. We achieve this by providing only private transfers, so that as soon as you exit the airport, your driver will have you on your way. Complimentary refreshments are available for you in the vehicle, and our driver will offer you the option to stop midway through the journey, if you wish.
Importantly, all of our drivers know exactly where your holiday accommodation is located in Kalkan. This might seem obvious, but much of Kalkan does not have road signs and some property names are used for several villas/apartments, which can result in a substantial delay if your driver does not know your accommodation.
A dual carriageway makes the transfer from Dalaman to Kalkan quick and comfortable. The scenery en route also provides a tantalising taster of the mountains, bays and turquoise Sea so typical of the area. Car seats/booster seats for children are provided upon request free of charge (please be aware that these may not meet EU/UK requirements, please notify us if you are bringing your own).
VIP TRANSFER SERVICE
Travel first class in supreme comfort to and from Dalaman airport to your hotel with our VIP transfer service. Our vehicles offer a number of amenities including the opportunity to charge devices, watch a movie or just relax in the wide reclining seats and enjoy the scenic drive to your destination.

* Exact vehicle will differ depending on party size. Where a complimentary upgrade to a VIP vehicle is given, this will be subject to availability.
We can provide private transfers to Kalkan from:
Dalaman airport
90 minutes
Antalya airport
180 minutes
Fethiye
60 minutes
Gocek
70 minutes