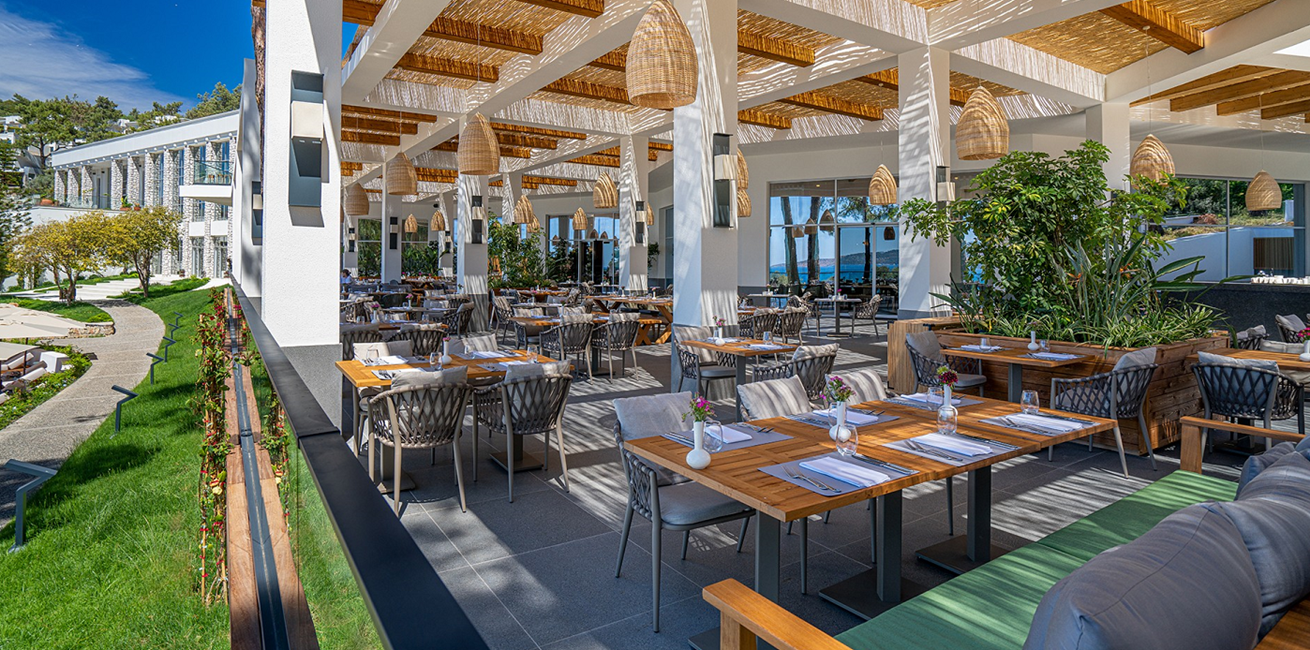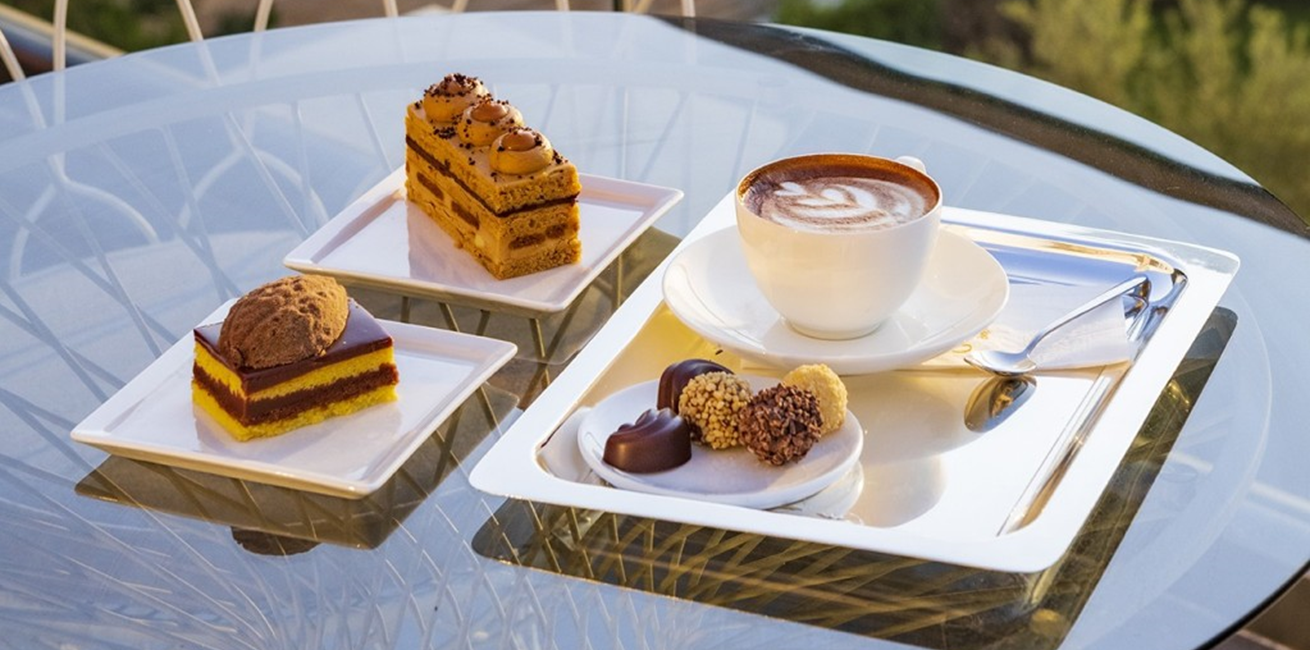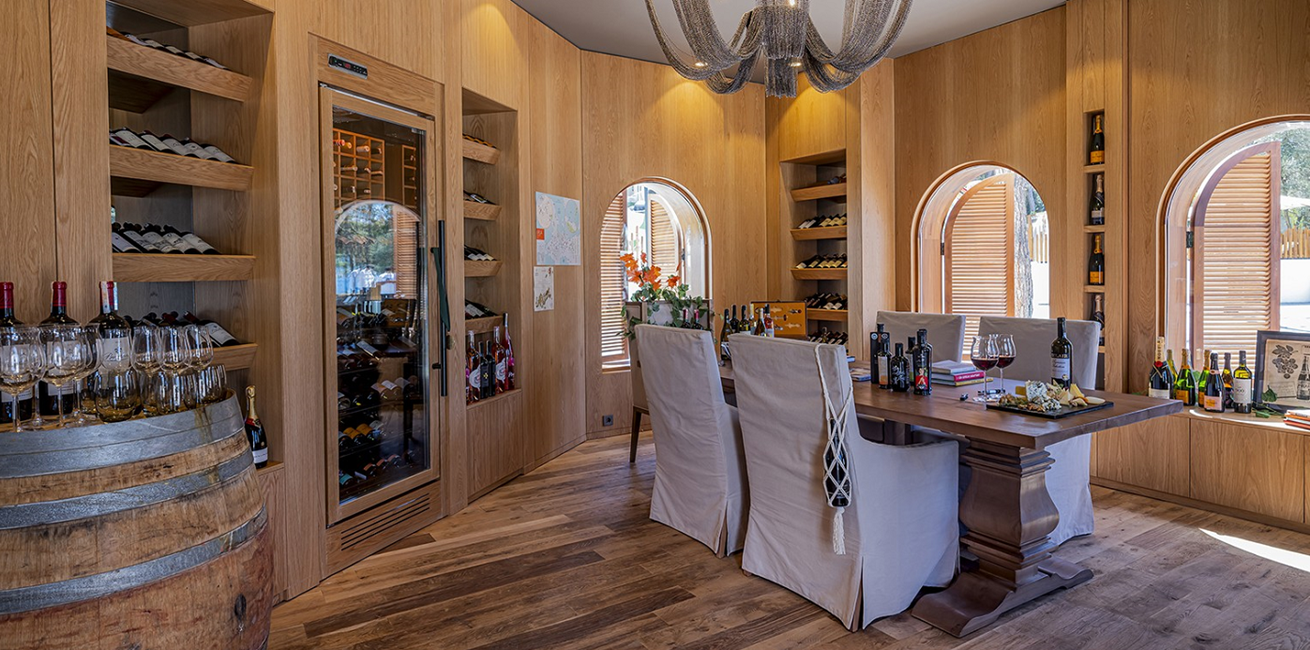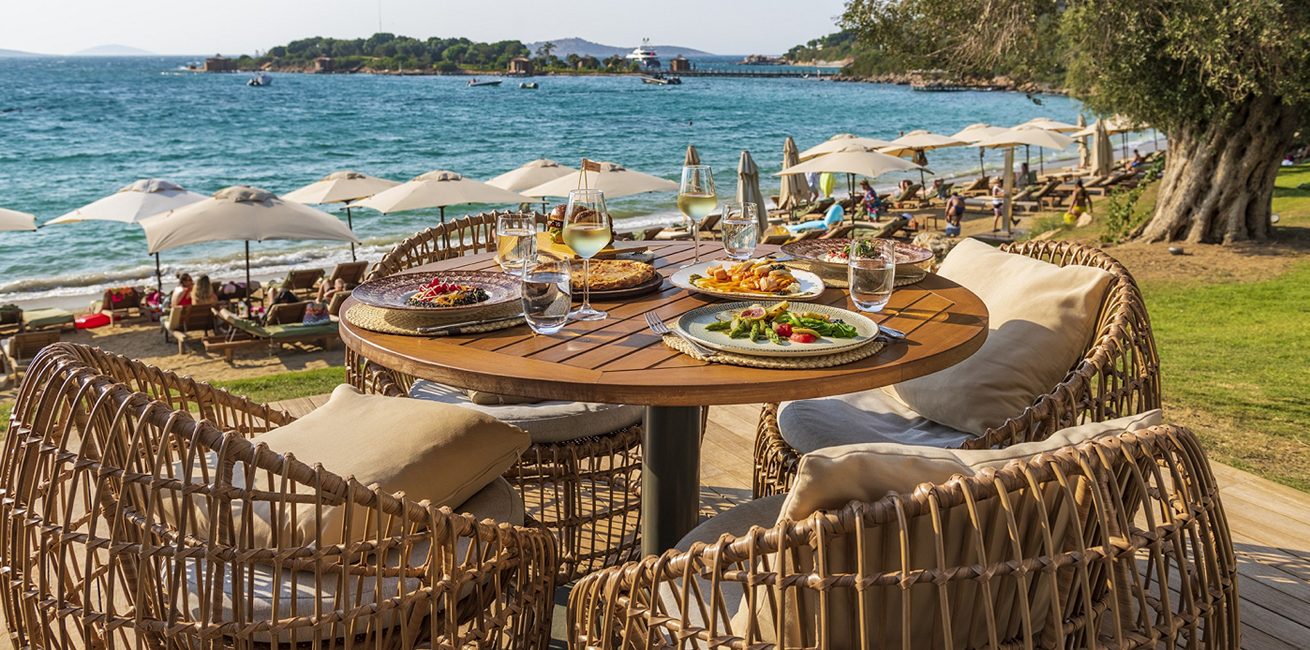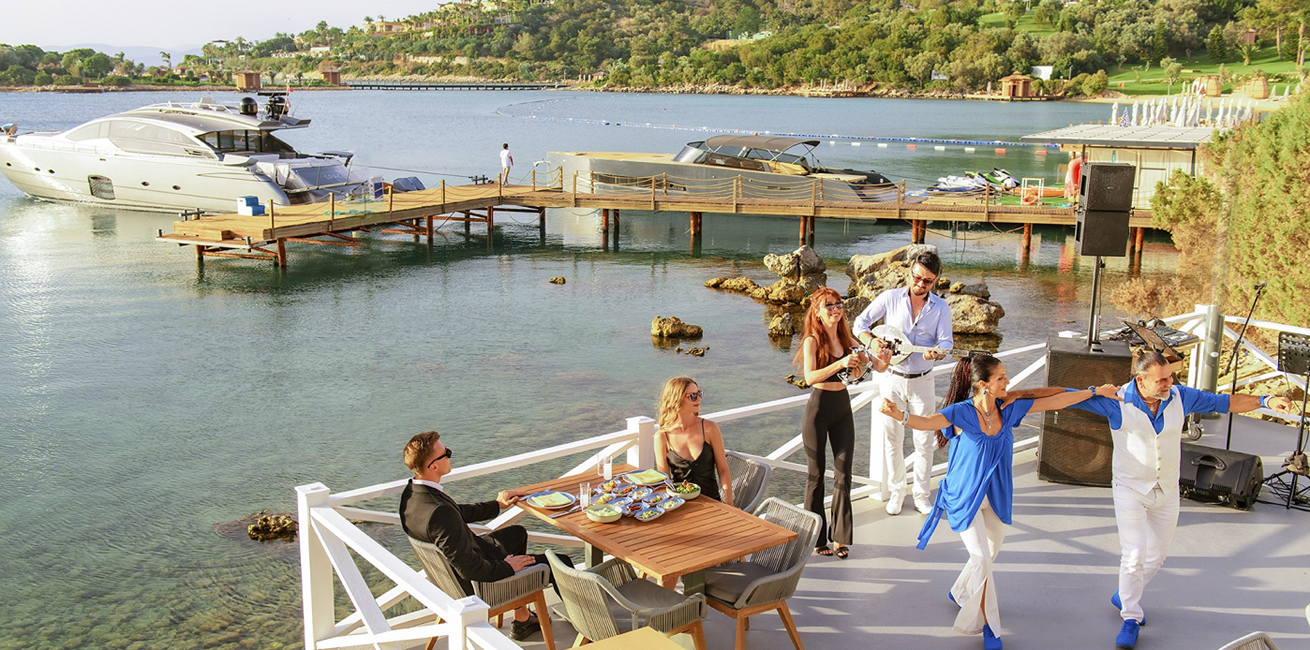 Dining at the Rixos Premium Hotel, Bodrum
All Inclusive, All Exclusive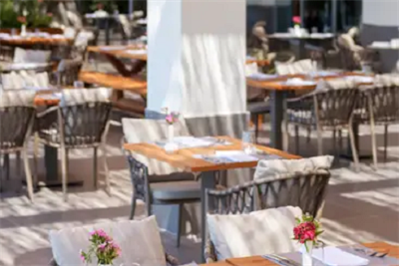 The Turquoise restaurant is one of many restaurants within the complex, this is the main dining space for breakfast, lunch, dinner, and night meals.
This restaurant serves a world cuisine selection on open buffet, the restaurant is composed of 4 different parts, with a special area for children.
The opening times of this restaurant are from: [07.00-11.00, 12.30-14.30, 19.00-21.30]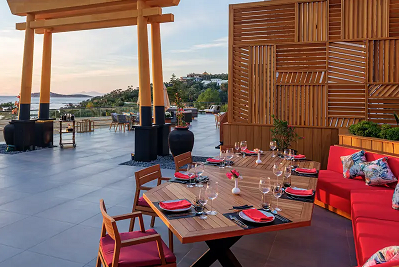 An immersive dining experience with traditional Teppanyaki against the Aegean Sea awaits at Umi. The talented chefs will prepare the best Far East and Japanese Cuisine with shows.
Executive Chef Wayan brings the unique flavours of Eastern cuisine to Bodrum. Gastronomic theatre in the form of Teppanyaki grills succulent fish and meat to perfection, served alongside Japanese beer, sake and liqueurs from the Far East. The energetic vibe and taste sensation offer guests an exceptional dining experience.
Opening Times: [20.00-22.00]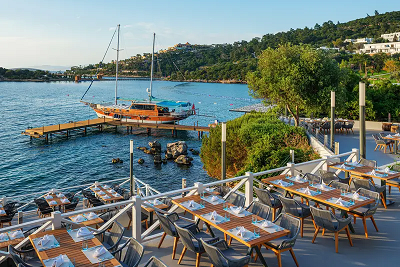 The finest ingredients unite with delicious seafood from the Aegean Sea. At Kalamata, your beachfront table is waiting for you with never to be forgotten seafood experience.
This à la carte serves seafood for its main meals, this restaurant overlooks the shimmering waters, Kalamata is a splendid fine dining restaurant serving sensational seafood, fresh from the Mediterranean and Aegean waters. Relax with friends and family over sublime food and wine at your beachfront table.
Opening Times: [19.30-22.00]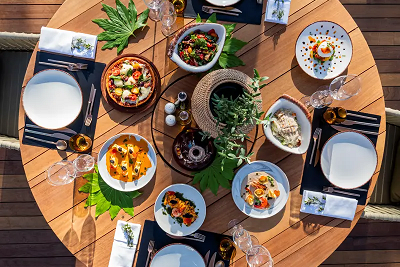 L'olivo offers warm, elegant, and delicious Italian cuisine for special diners for an unforgettable experience. Just so you know, children must be over 13 years of age to dine here.
The talented chefs create authentic cuisine from La Bella Italia in an elegant and stylish setting. Magnificent pizzas and fabulous pasta dishes are family favourites created using only the highest quality ingredients and traditional Italian culinary techniques.
Opening Times: [19.30-22.00]
The H20 bar is a refreshing point to replenish you with ice cold drinks wjile sun bathing or enjoying yourself by the pool.
Opening Times: [10.00-18.00]
Neria Night club and Beach Bar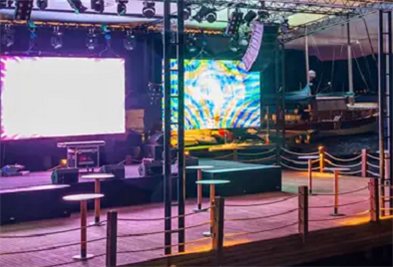 Sea and See Bar is a T- shaped pier's bar that serves a wide selection of drinks by the sea it is relaxed but a lively place.
The Beach Bar Opening Times: [09.00-18.00]
The Night Club Opening Times: [21.00-00.00]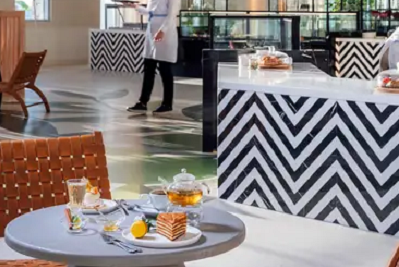 Patisserie Art is the perfect place to relax with friends over morning coffee and afternoon tea. Be tempted by the perfectly flaky croissants baked fresh each morning and the decadent cake and exquisite homemade pastries, gateaux and eclairs.
Opening Times: [12.30-21.00]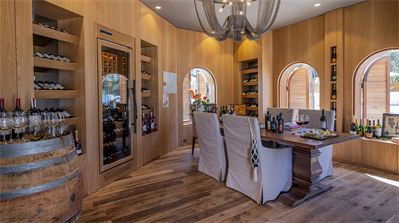 Pinot Wine House offers international and local wines to try, as part of a wine tasting session.


Opening Times: [19.00-00.00]
Rixy Kids Club Restaurant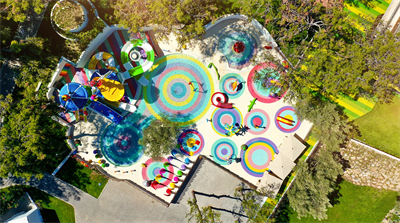 As part of the Rixy kids' club, there's a buffet service in the restaurant, from midday until 6pm.
The Rixy Kids Club is a legend in children's worlds. At Rixos Premium Bodrum, they offer an exciting world for their little guests. While enjoying their dream holiday, they will be able to learn new things and have fun with special activities under the supervision of the hotels expert teams. Children will make new friends and have the time of their lives. The Rixy Kids Club awaits children from all age groups with the Aqua Park, Rixy Music Academy, cinema, special restaurant, entertaining activities and so much more. All for the happiness of the little guests!
Opening Times: [12.00-18.00]
Cleopatra Beach Restaurant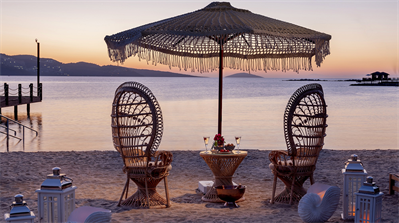 The Cleopatra Beach Restaurant gives you the opportunity to dine at this snack restaurant if you're staying in a villa.
Opening Times: [12.00-16.00, 16.00-18.00]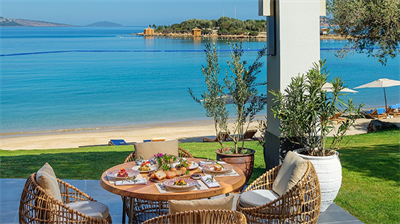 During the day, evening or late night, no matter what the time it is. Whenever you get hungry, pop into this wonderful 24-hour bistro restaurant. Feast with exciting street delicacies from all around the world with a lovely sea view.
Opening Times: [09.00-11.00, 12.30-16.00, 19.00-00.00]