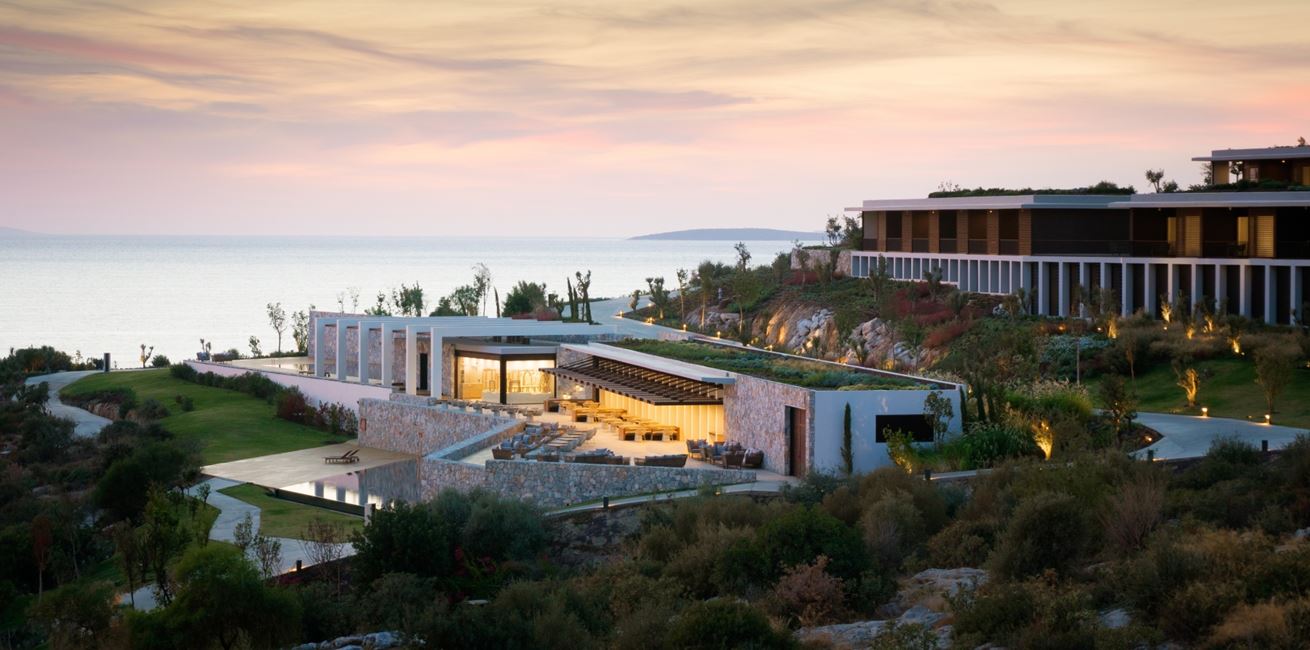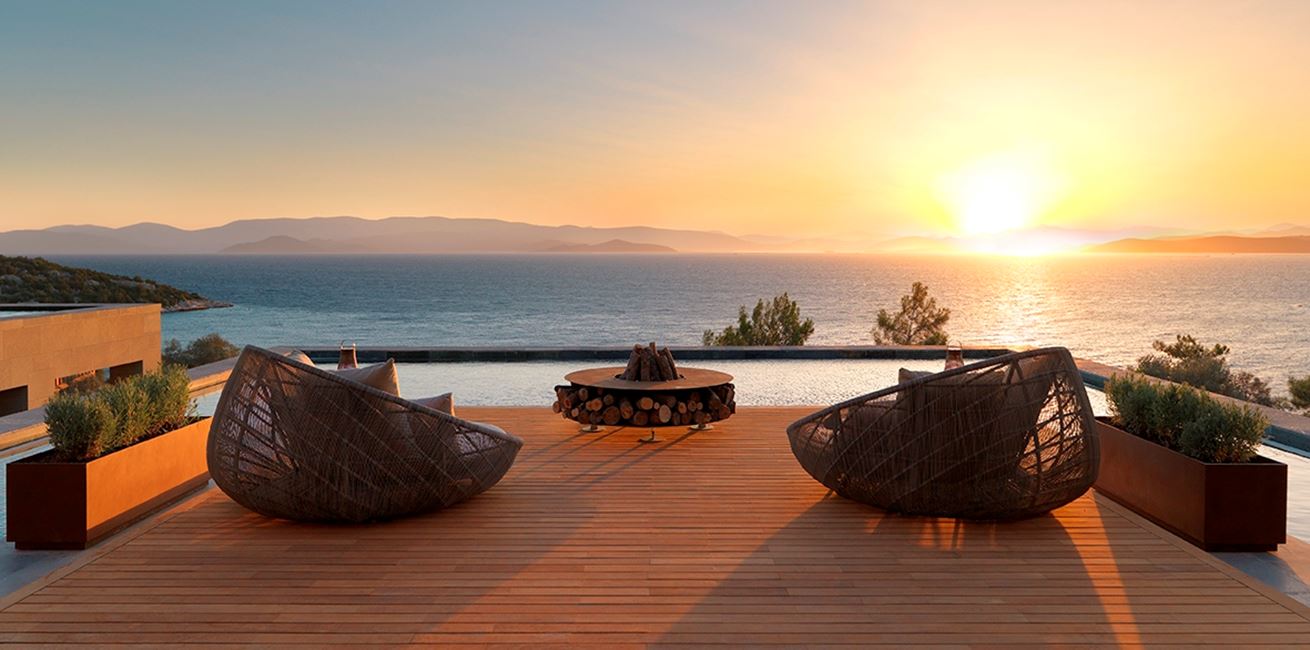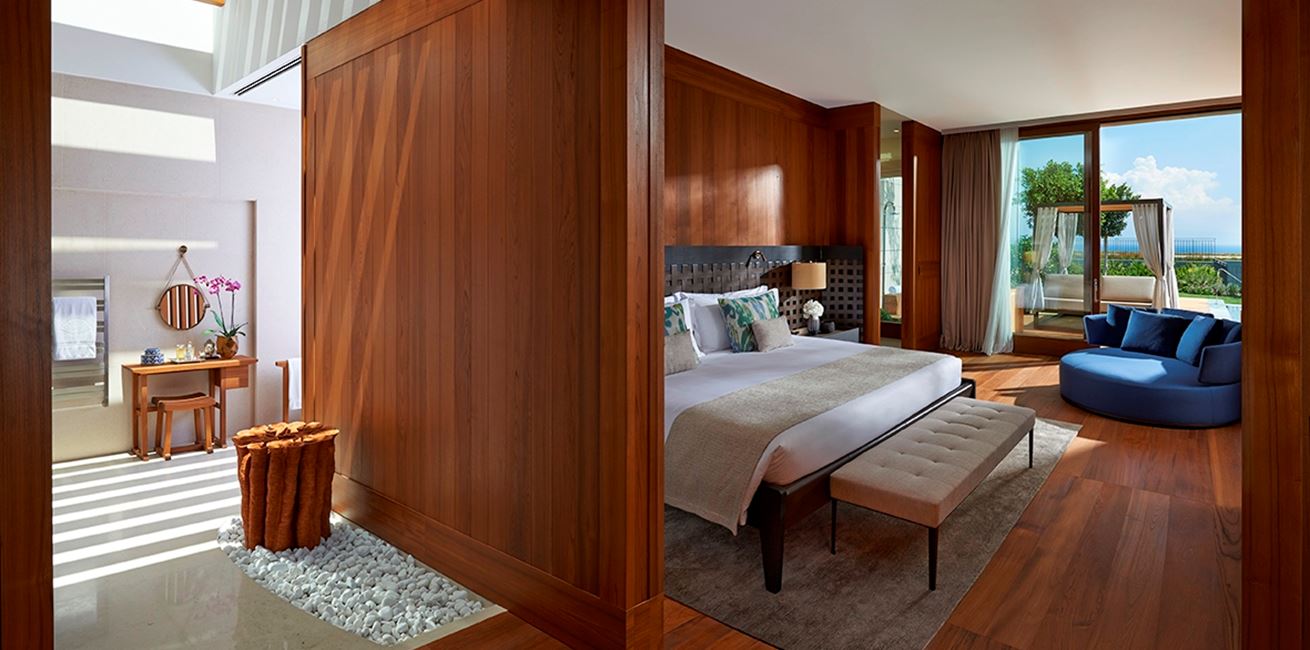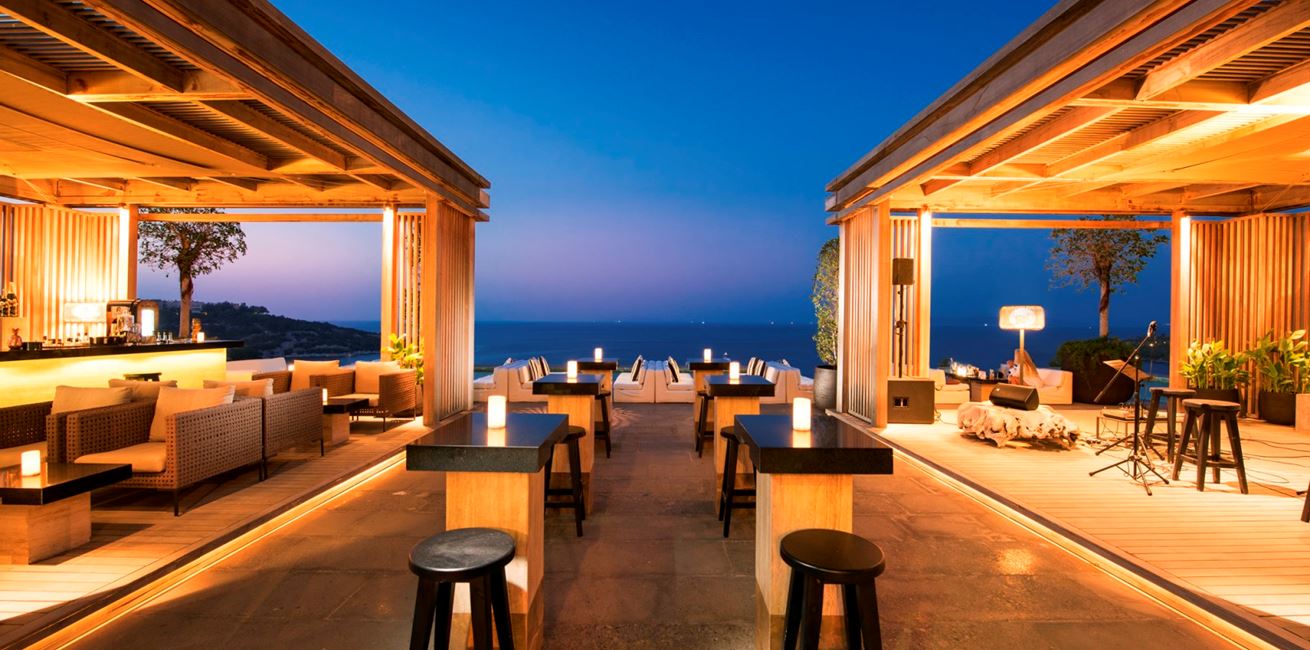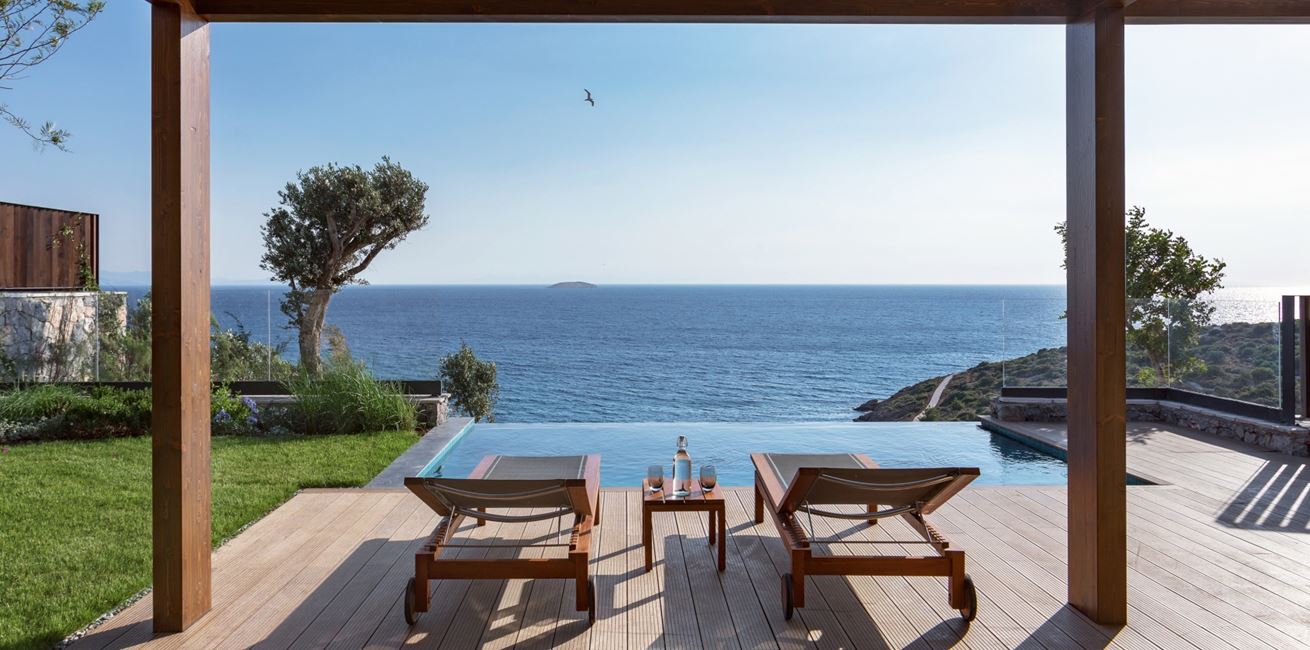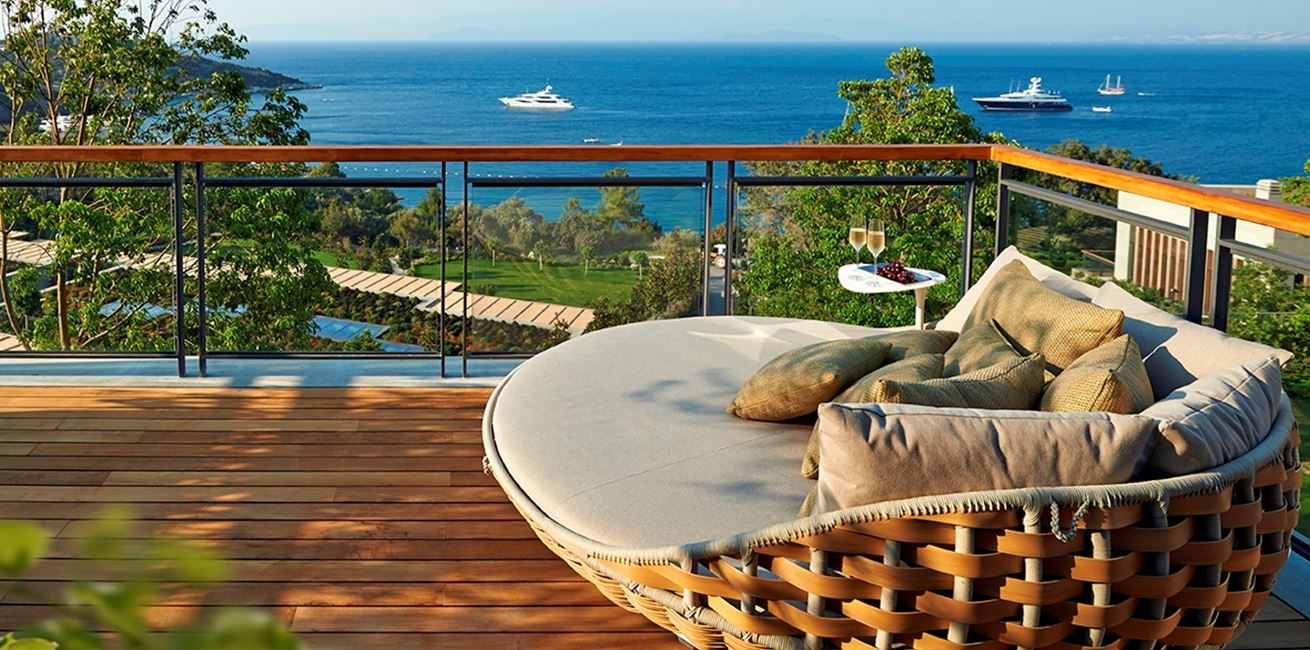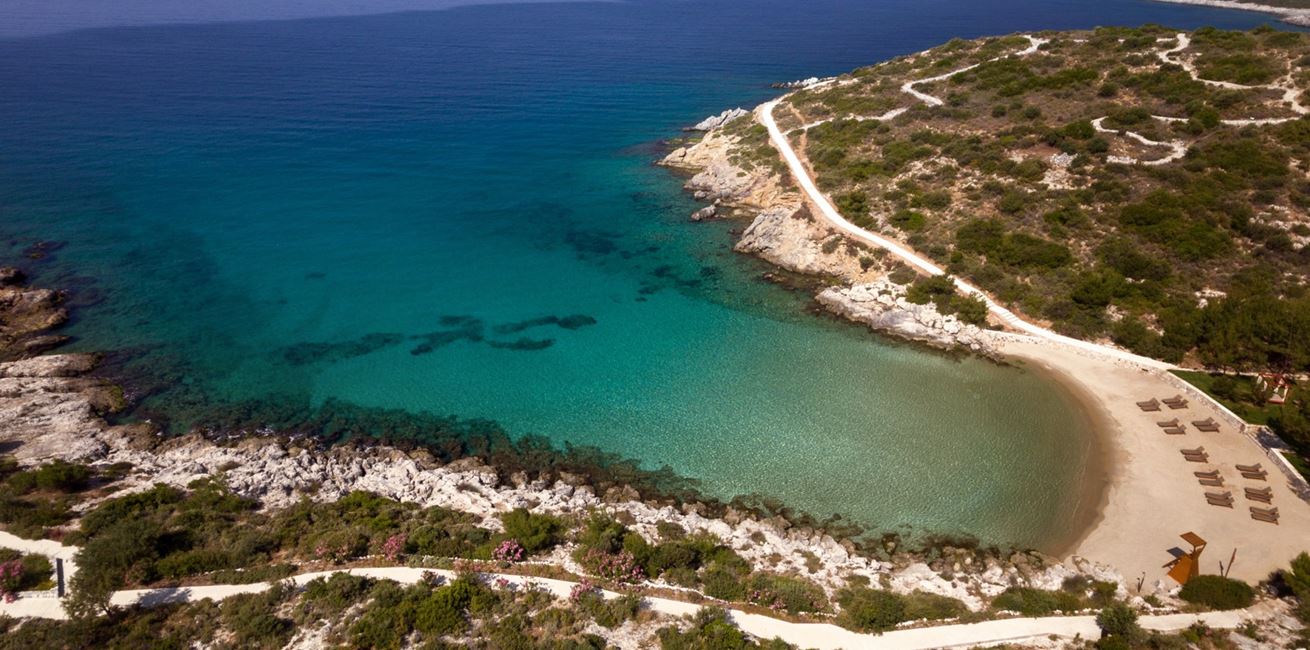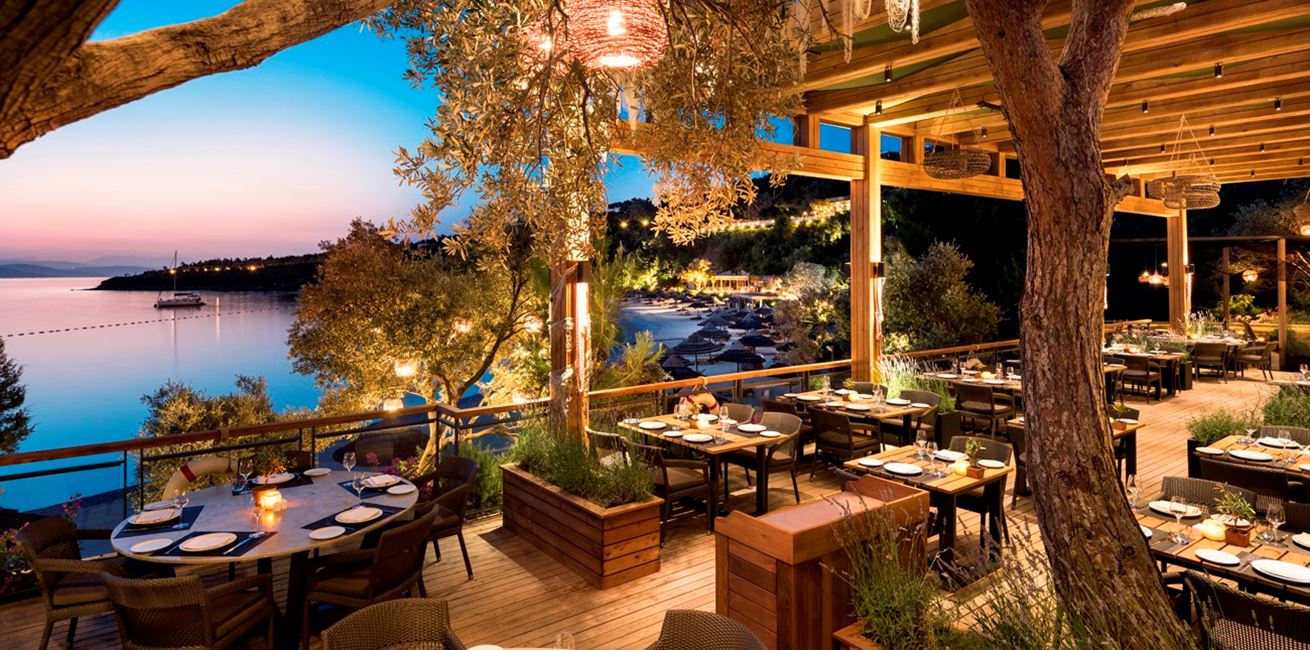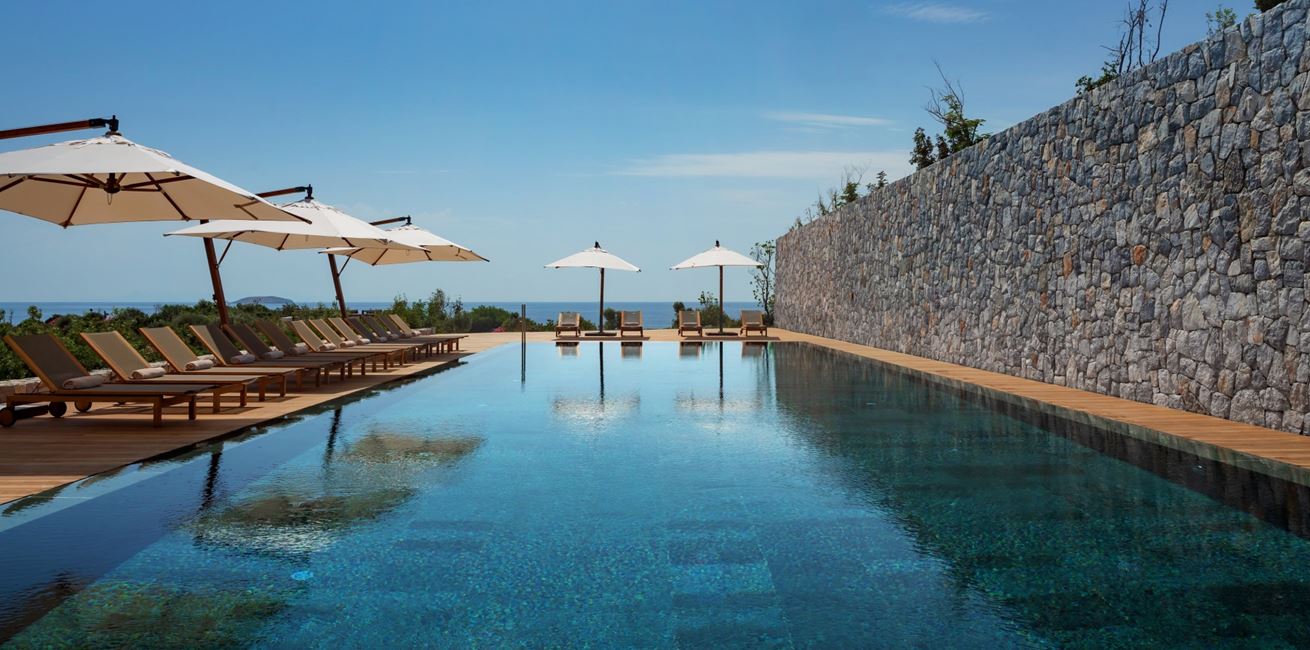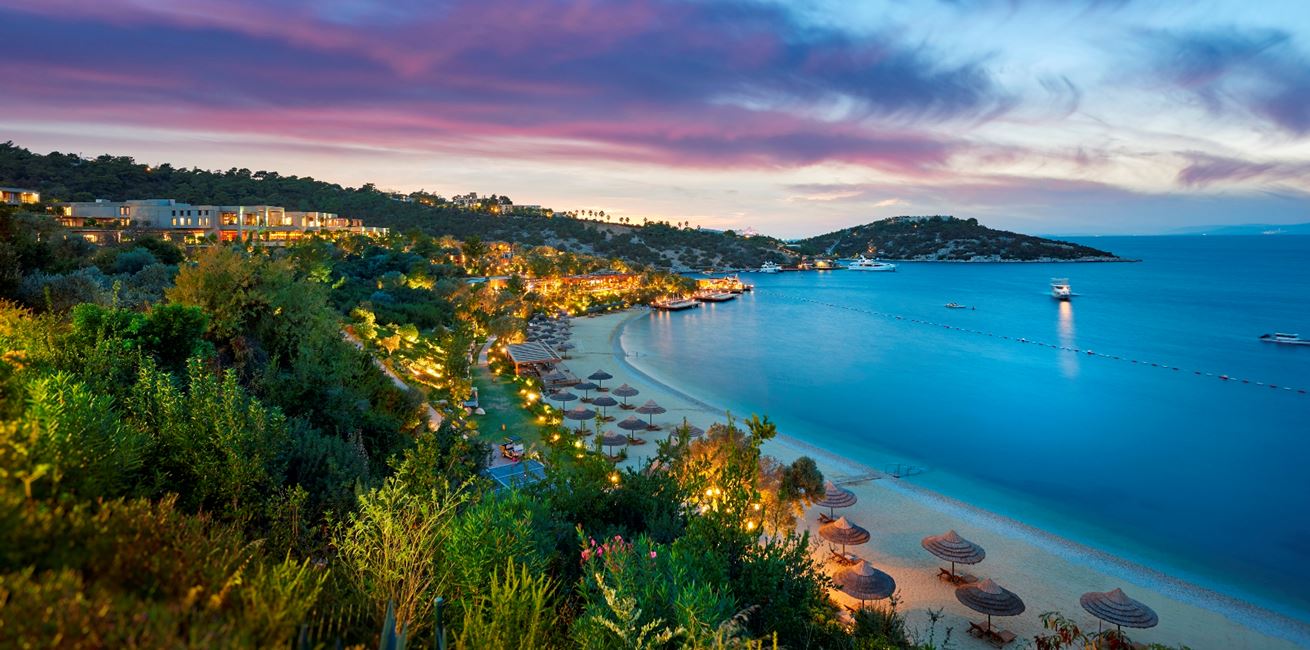 Bodrum Hotels
Discover our Bodrum hotel collection and ask us to create your dream holiday experience.
Surrounded by the Aegean on all sides other than a stretch of land barely 10km's wide, the Bodrum Peninsula offers some of the world's most appealing hotel brands within around 30 minutes transfer of the airport.
We have chosen what we consider to be the best of these in our collection of Bodrum hotels, and offer a very wide choice of rooms, suites and villas to give Turquoise Collection guests the greatest flexibility in planning a holiday irrespective of duration or party size.
Our dedicated concierge service is with you every step of the way from the moment you book to your return home, and an array of carefully chosen services, some of which are complimentary; enable us to create a truly unique tailored holiday experience.
Discover our Bodrum collection, and ask us to create and cost your holiday experience.
Complimentary private VIP airport transfer offer. Book one of our selected Bodrum Hotels for 7 nights and receive a complimentary one way transfer, or book for 14 nights and and receive complimentary return airport transfers on any room, suite or villa bookings.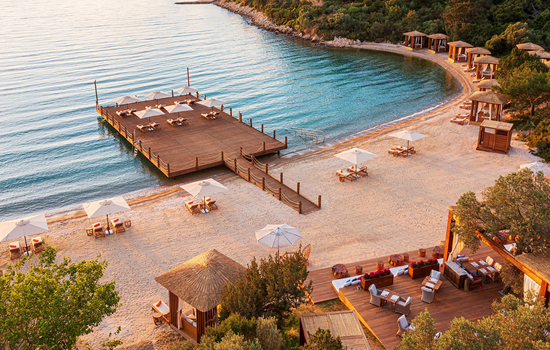 Rixos Premium, Bodrum offers activities galore, making it the perfect destination for revitalising mind, body and soul. Nestled between the sparkling turquoise waters of the Aegean sea and the stunning national parks of the Bodrum Peninsula.

Stay here for All Inclusive, All Exclusive.

The hotel is a haven for sunseekers and watersport enthusiasts. Bodrum is a glamorous destination with magnificent beaches and lively nightlife. This sophisticated hotel will spoil even the most discerning guest with luxurious accommodation, distinguished restaurants and world-class entertainment
Book accommodation all inclusive or an ATOL protected holiday with flights.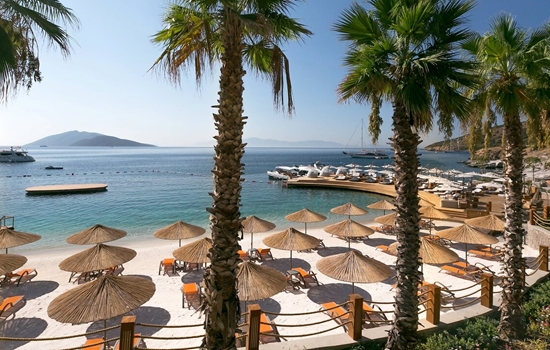 A luxury hotel with private balconies or terraces and captivating views of the Aegean Sea.

Stay here from €270 per night for 2 adults B&B.

Taking full advantage of the magnificent local and numerous invigorating activities available around the beautiful city of Bodrum. Visit castles and savour genuine Turkish and Mediterranean dishes. Leave the delightful harbour and sail along the cool blue Peninsula. Bodrum promises a myriad of unforgettable experiences and magical moments. Relax and unwind while our discreet, yet attentive, guest assistant is on hand to fulfil your every wish.
Book accommodation with breakfast or an ATOL protected holiday with flights.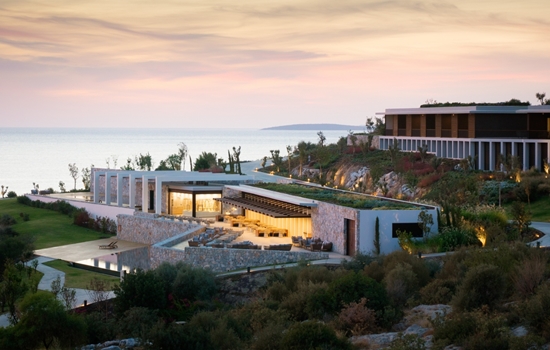 A sustainable paradise designed to complement the landscape, using natural materials for contemporary elegant simplicity.

Stay here from €302 per night for 2 adults B&B.

Six Senses Kaplankaya preserves the natural beauty of its cypress-clad surroundings, terracing down to the turquoise sea to give every occasion a dramatic backdrop. Enjoy a fusion of the old and new: easy access to archaeological sites including two of the Seven Wonders of the Ancient World with pioneering wellness and Earth Lab initiatives.
Book accommodation with breakfast or an ATOL protected holiday with flights.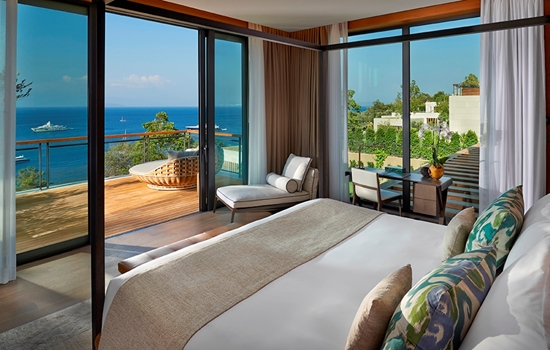 A 60 hectare site of beautifully landscaped grounds including two private beaches.

Stay here from €523 per night for 2 adults B&B.

Set in an idyllic location overlooking Paradise Bay and the Aegean Sea, this stylish resort is where dreams come true. The Mandarin Oriental Bodrum offers its guests a seductive blend of style, serenity and five-star luxury, with two private beaches, excellent leisure facilities, a range of gourmet restaurants, relaxing spa and choice of rooms, suites or villas.
Book accommodation with breakfast or an ATOL protected holiday with flights.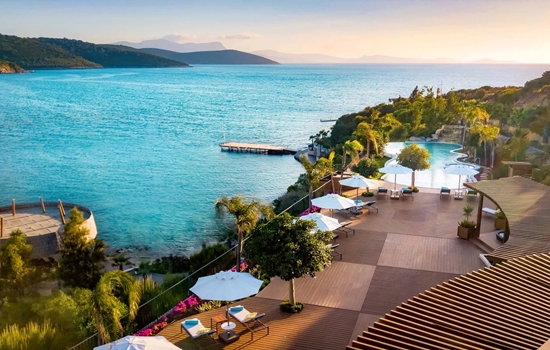 Beyond a holiday - where luxury indulgence and wellnes meets a blissful sanctuary.

Stay here from €215 per night for 2 adults B&B.
Staggered over landscaped levels Le Meridien Bodrum Beach Resort greets guests with a vast vista of that blue, blue sea on each side and keeps those views in high definition and widescreen wherever you wander. Settled in a lush, tropical cove on the Aegean coast, Le Méridien Bodrum Beach Resort sits on 83 acres of secluded beach on Bodrum Peninsula, just 19 kilometres from the Bodrum International Airport.
Book accommodation with breakfast or an ATOL protected holiday with flights.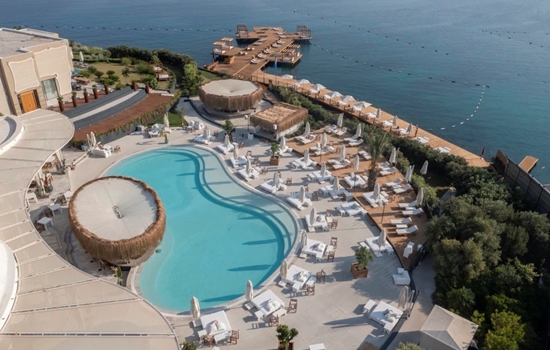 Find the ultimate relaxation at this 1,794 square feet resort with magical sea views.
Stay here from £200 per night for 2 adults B&B.
Overlooking the sparkling sea, the Susona Bodrum Resort is tucked among the forests of Turkey's Aegean coast. Spread across several chic buildings, the resort comprises elegant suites and villas, a full-service spa, tennis court, indoor and outdoor pools, jetties, Frankie Beach Club and a signature restaurant.
Book accommodation with breakfast or an ATOL protected holiday with flights.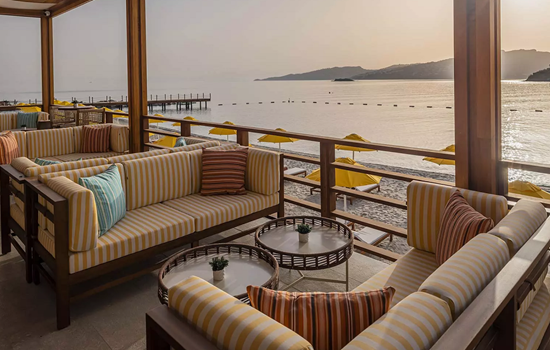 Boutique hotels with personality for a remarkable travel experience
MGallery The Bodrum Hotel Yalıkavak located on the Yalikavak town, 5 minutes away from Famous Yalıkavak Marina and easily accessible to the Bodrum city center. Ideal for couples, honeymooners as well as for families. Hotel offers air-conditioned rooms with high speed wifi access, private beach with beach restaurant and bar, plus pool bar and main restaurant. Hotel surrounded by art and nature and have dedicated SPA services with Fitness, hammam, indoor pool.
Book accommodation only or an ATOL protected holiday with flights.
Useful Information for your Bodrum Holiday