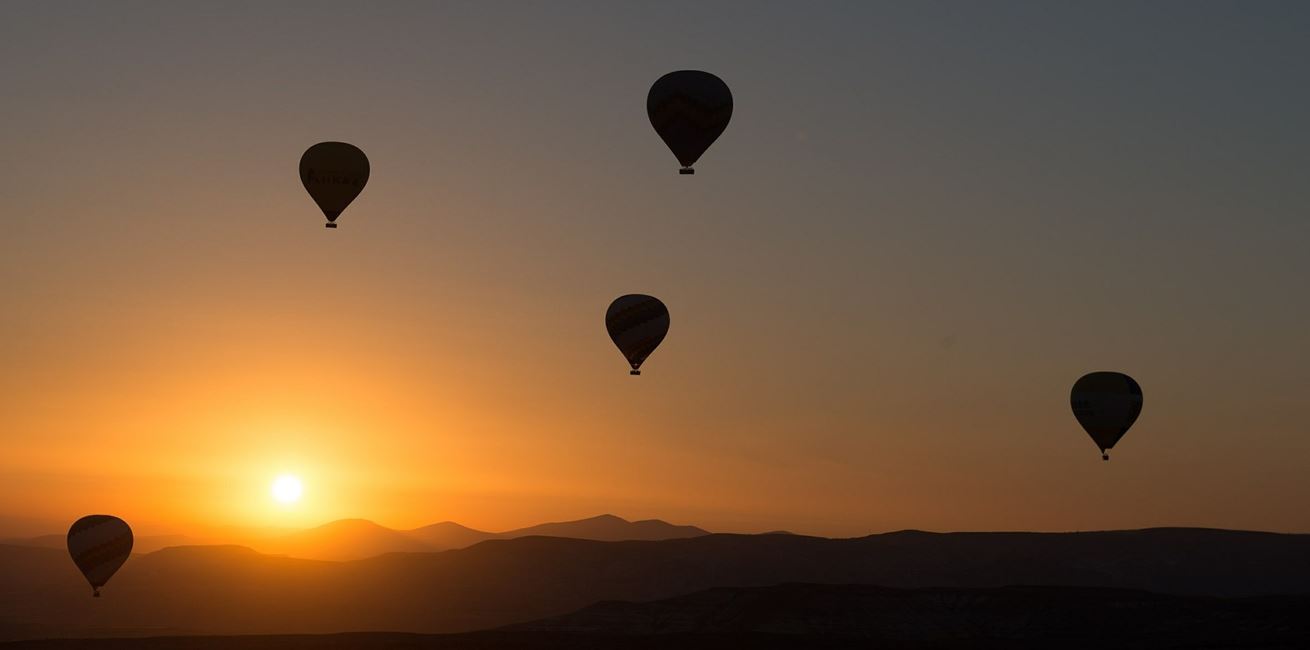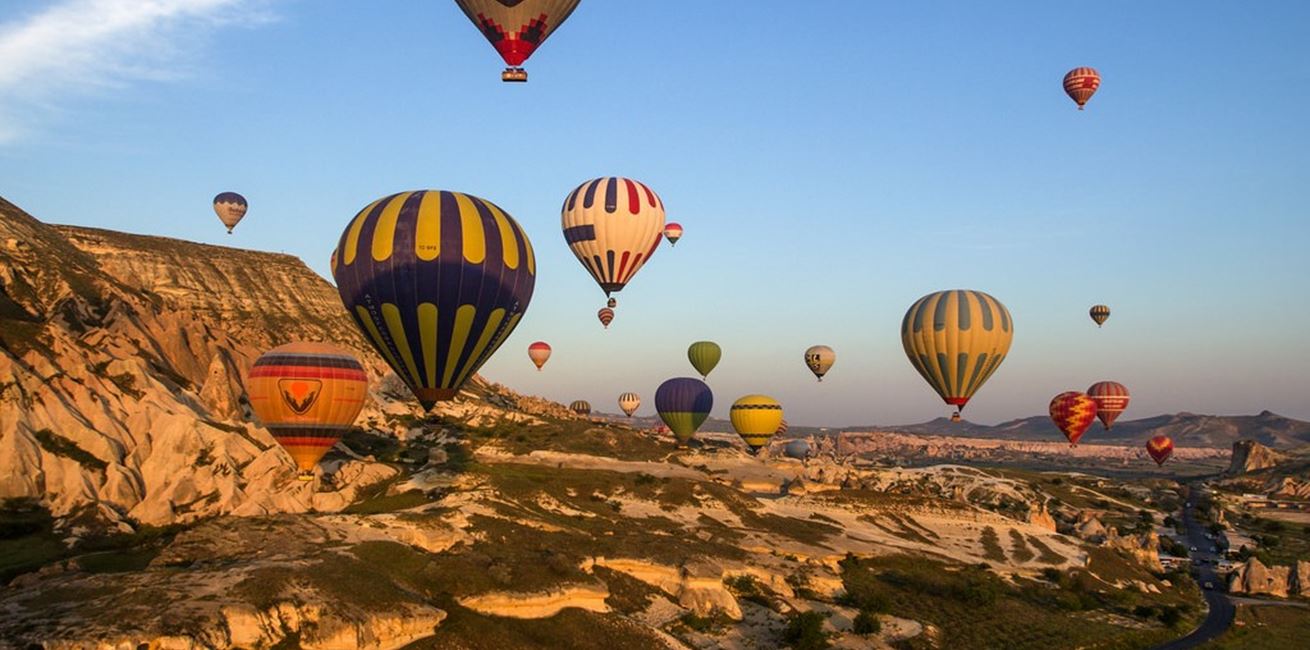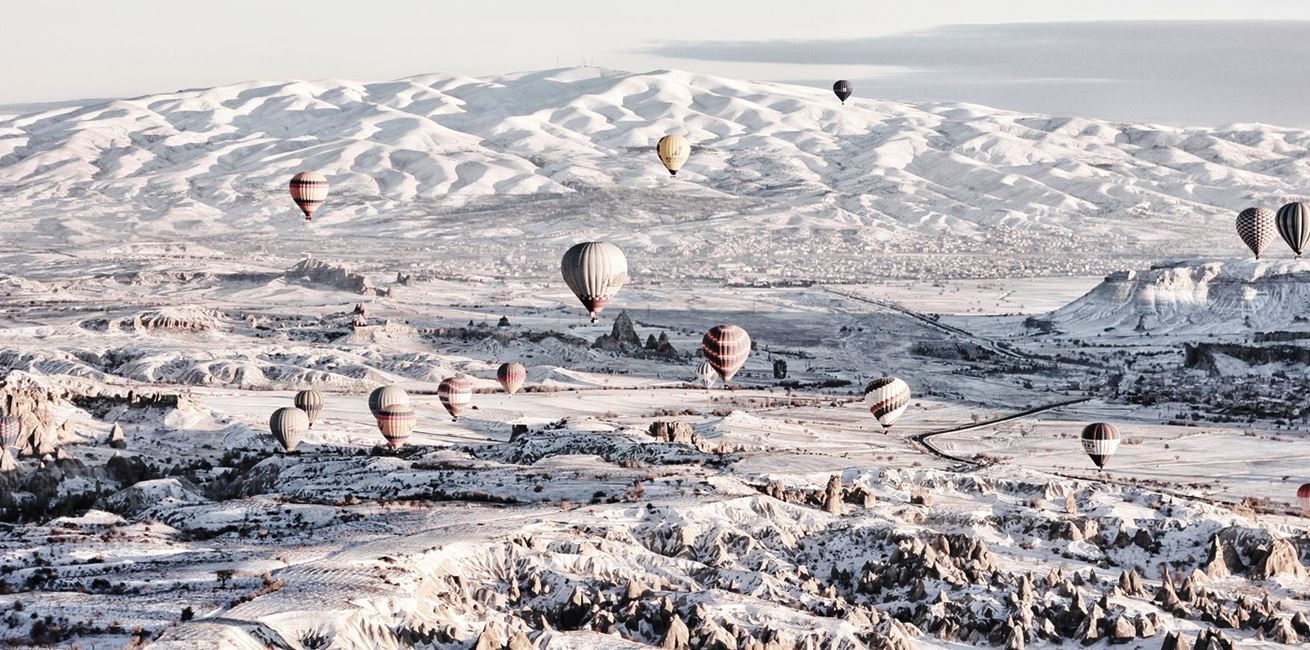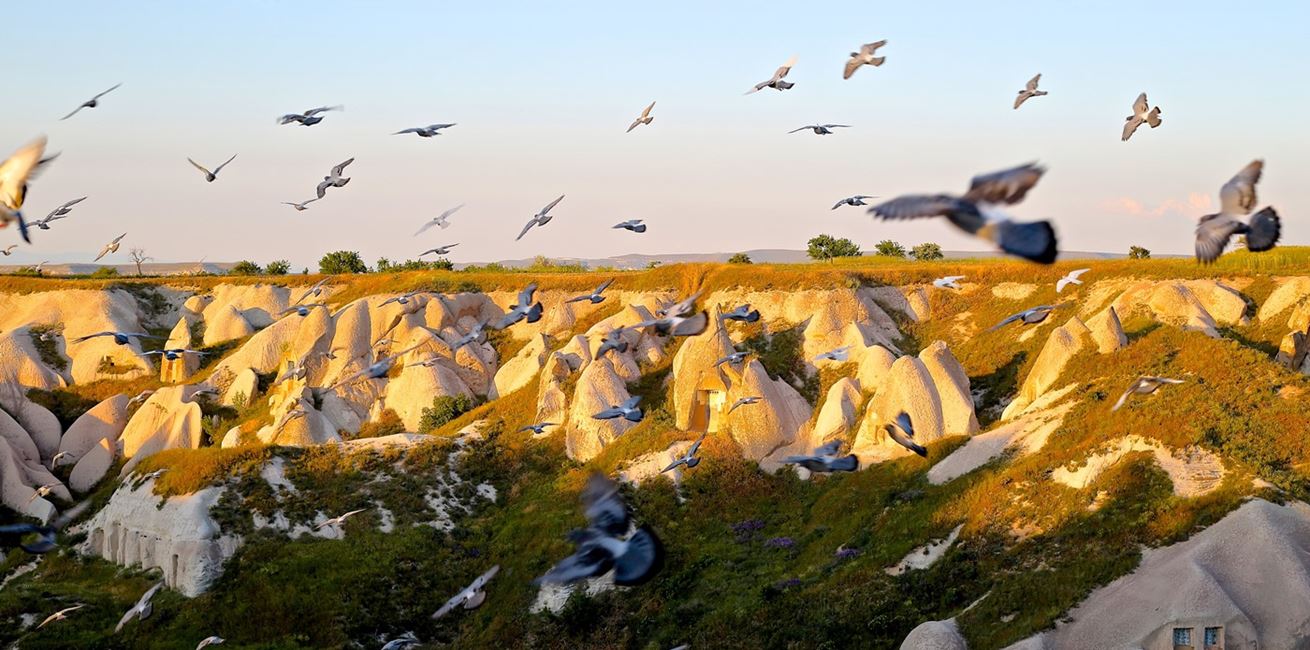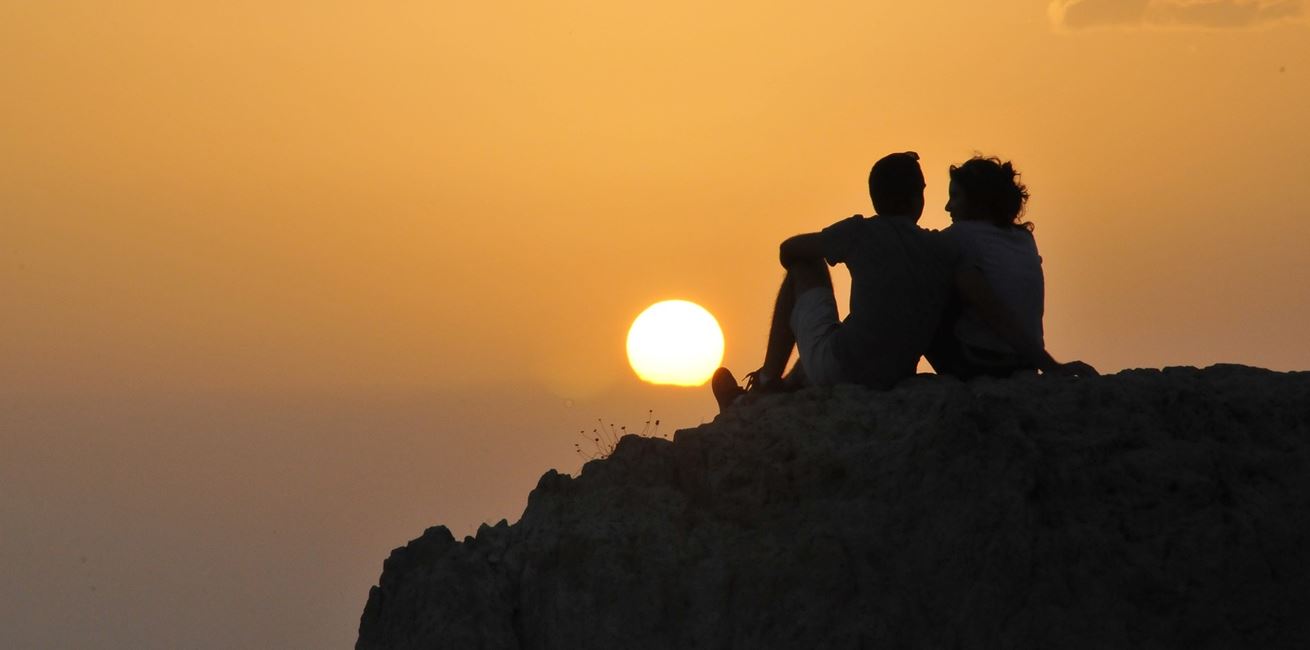 Cappadocia has a continental climate, with warm/hot summers and cold winters, often with significant snow fall. Lying in central Anatolia, the region is at over 1000 metres above sea level, with volcanic peaks that reach 3916m. There is a significant temperature difference between day and night. Cappadocia is enclosed on both the Northern and Southern coasts by mountain ranges and the area receives very little rain throughout the year.

From May through late June and even into early July you should expect warm days with cool nights, the average temperature for spring is approximately 15 degrees Celsius. Rain is not uncommon, although it appears in short intervals. Spring is a great time to visit as the trees are budding, life is stirring again, everything is available, and the temperatures are perfect for seeing all the sites; the active can enjoy trekking, mountain-biking and horse-riding.
May also marks the beginning of the hot air ballooning season, which extends into December and provides a bird's eye view of the area which is equivalent in size to the Grand Canyon.

Cappadocia's summers are dry and hot but not oppressive. As you look around the towns and villages, you will notice that very few of the local residents have air conditioners. This is because the daytime temperatures reach 40 degrees Celsius for 3-4 weeks at most, usually from late July to late August. Daytime temperatures can rise up to 38 degrees Celsius. Showers come across this region only about once or twice a month during this time.
By mid-September Autumn has descended and Cappadocia has entered the prime visiting time until mid to late October with average temperatures around 20-25 degrees Celsius. Expect warm sunny days followed by cool evenings with beautiful sunsets.
The winter lasts from November through March. The snow can fall as early as November but generally will not stick until late December. From there it can continue intermittently through April but will be rare after March 1.

You should expect to wear a jacket starting in October and heavy coats from mid-November through March.
Skiing is an increasingly popular winter sport in Cappadocia at Mt. Erciyes (Argeus) with a mountain range up to 3000 metres and average of 2 metres of snow throughout the season which runs from November - April. Quad biking tours through snowy fields also run at this time of year.
Useful Information for your Cappadocia Holiday
Cappadocia Accommodation Inspiration