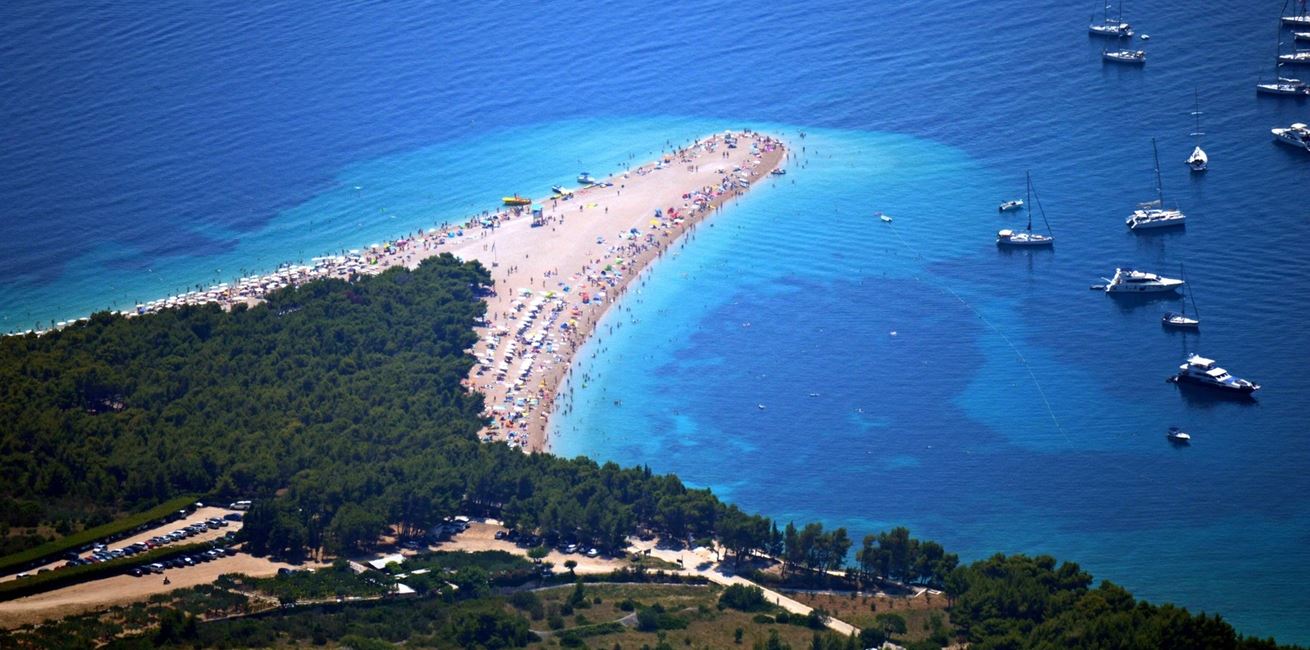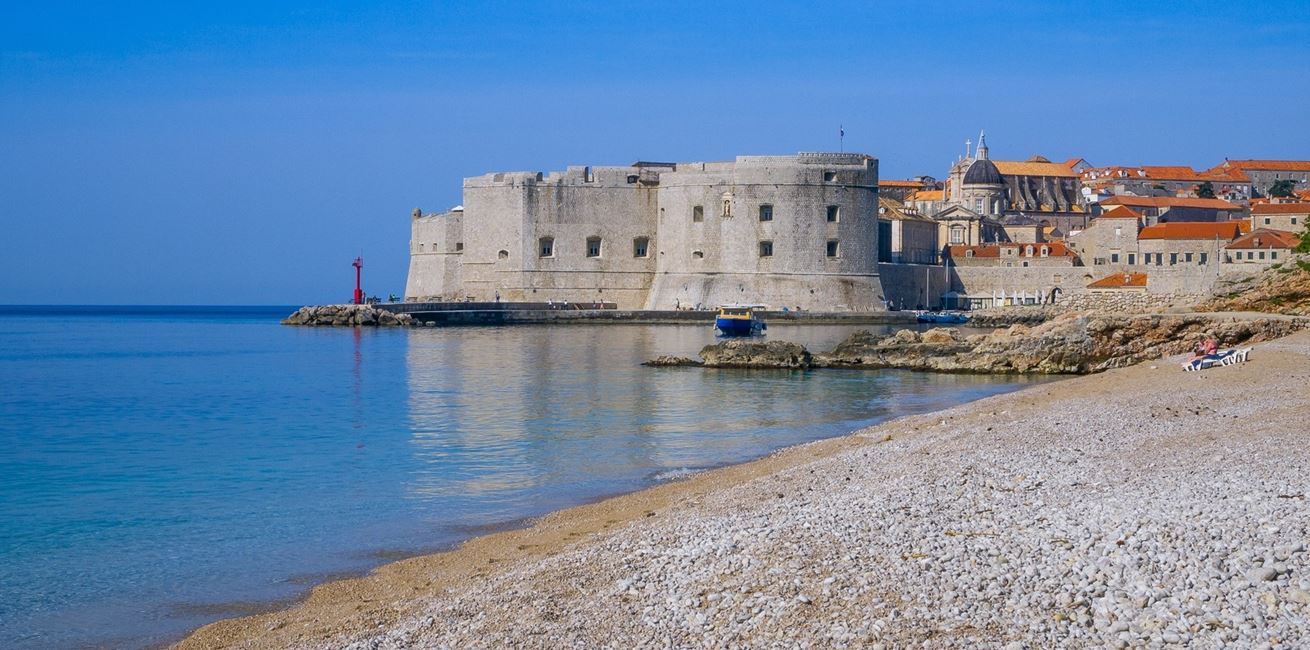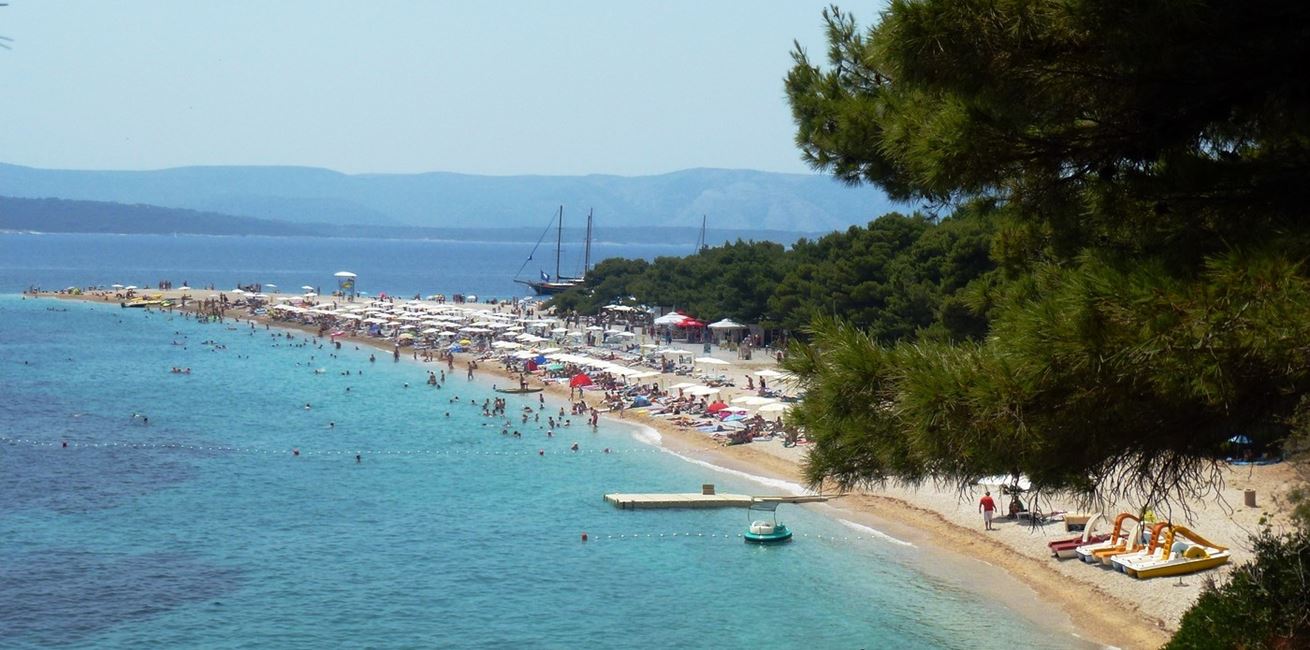 Our Croatia Beach Guide
A selection of some of the best beaches in Croatia...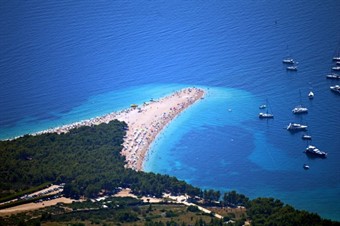 The beach that gets most people's heart racing on Brac Island is Zlatni rat. It is widely used to market Croatia as a tourist destination and supporting this view the Telegraph newspaper voted it one of the best beaches in Europe. Located in the resort of Bol on the south side of the island, this pebbly beach stretches out into impossibly turquoise water in a V shape that is perfect for swimming. The deep green of the pine trees completes this picture perfect Croatian beach. It is also well equipped, with beach chairs, umbrellas, changing facilities, toilets, places to eat and drink and a wide choice of water sports.
If it's a sandy beach you hanker after, then Lovrecina Beach, around 4km from Postira can be reached both by car and boat. Pine trees and poplars surround this pretty beach and provide plenty of natural shade. Paddlers will love the sand that stretches for nearly 100 metres from the shore. Popular with day trip visitors it is a great choice for rest and relaxation. If you feel like leaving your beach chair, then there is a bocce court close by. A beach restaurant serves a wide choice of fish and meat dishes.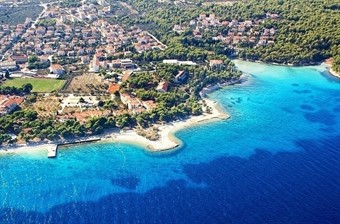 Supetar is the largest town on Brac island and is home to the main ferry port. It is located on the north side of the island and opposite the city of Split. Given the really good ferry connections, especially in the season, many tourists staying in Split opt for day trips in Supetar.
West of the ferry dock there is a pebbly beach Vlacica and sandy cove Banj which is suitable for families with children and the elderly. The beaches are linked and have access to many facilities such as water slides and pedalos. At Vlacica beach there are several places to eat and drink. At both beaches you can rent umbrellas and sun loungers.
Behind the Svpertrus hotel lie two of the areas nicest beaches in Supetar. Bili Rat and Vela Luka cove offer water sports facilities, sun umbrellas, sun beds and several restaurants.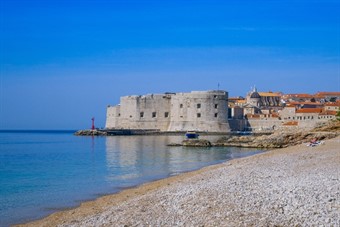 Beaches in Dubrovnik are modest. You won't find vast sweeps of sand but you will find sparkling water and a clean stretch of rocks, pebbles or gravel to throw down your towel. Locals generally head to the islands of Lokrum, Sipan or Lopud but there are closer options.
Wherever you dip your toe in the sea, rest assured that the water is sparkling clean. The sea around Dubrovnik has been rated "excellent" by European environmental regulators. It's also among the warmer waters in Croatia with temperatures averaging about 25.5°C in August (according to seatemperature.org)
Banje Beach is the closest beach to the Old Town which makes it the most convenient beach and the beach with the best view of Dubrovnik's walls. It's a "managed beach" which means that you can rent lounge chairs and umbrellas from the nearby Banje Beach Club.
Sv Jakov Beach: Few tourists know about it but locals love this beach. Head east from Ploce gate and go past the Hotel Argentina. Go past the former monastery and take the long stairway leading down to this secluded beach.
Babin Kuk peninsula beaches: Copacabana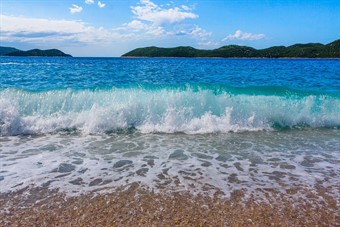 This is a great family beach because the water is relatively shallow and there's a waterpark with slides, jumps and floats. Sporty types will enjoy the water skiing, windsurfing and other water sports. Lounge chairs and day beds are available on a pay to use basis.
CROATIAN ACCOMMODATION INSPIRATION
Error parsing XSLT file: \xslt\[XSLT][TBS]Properties.xslt