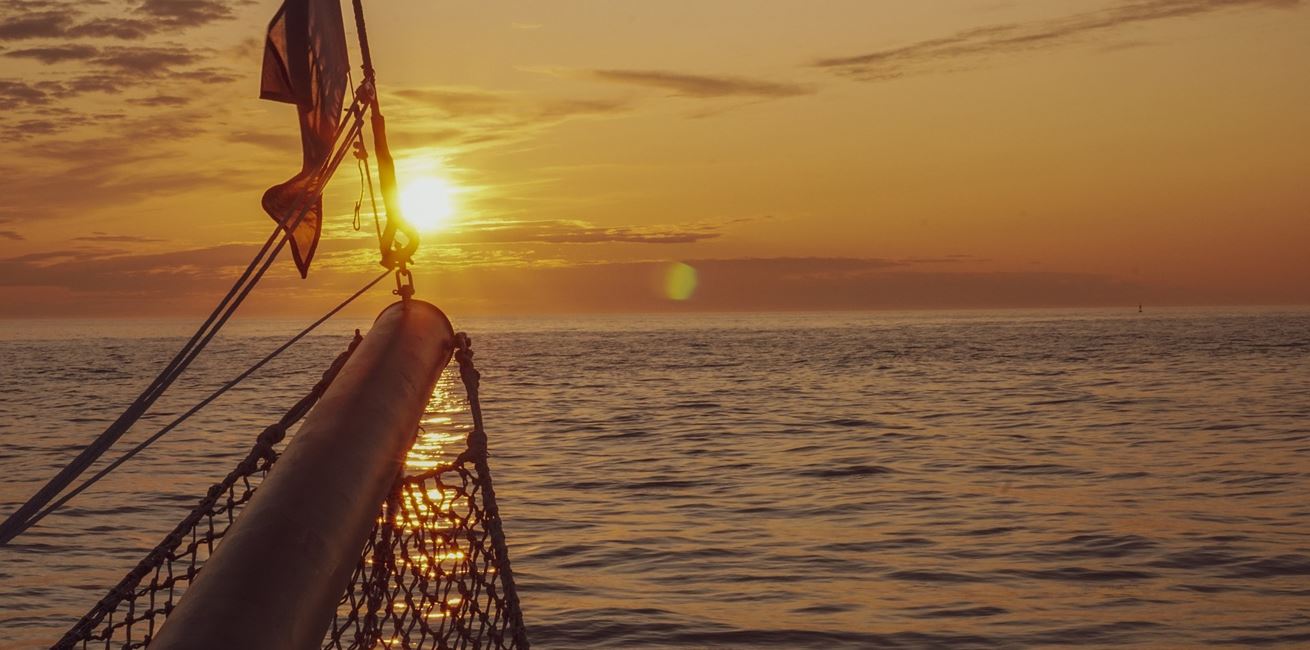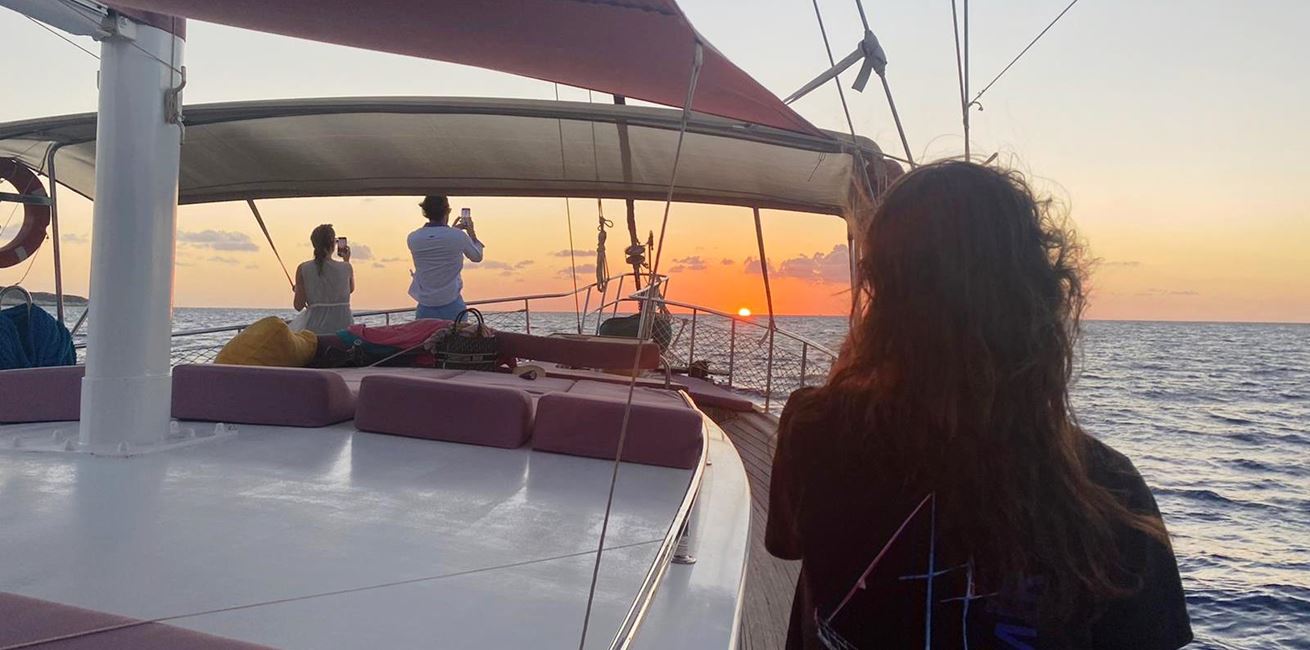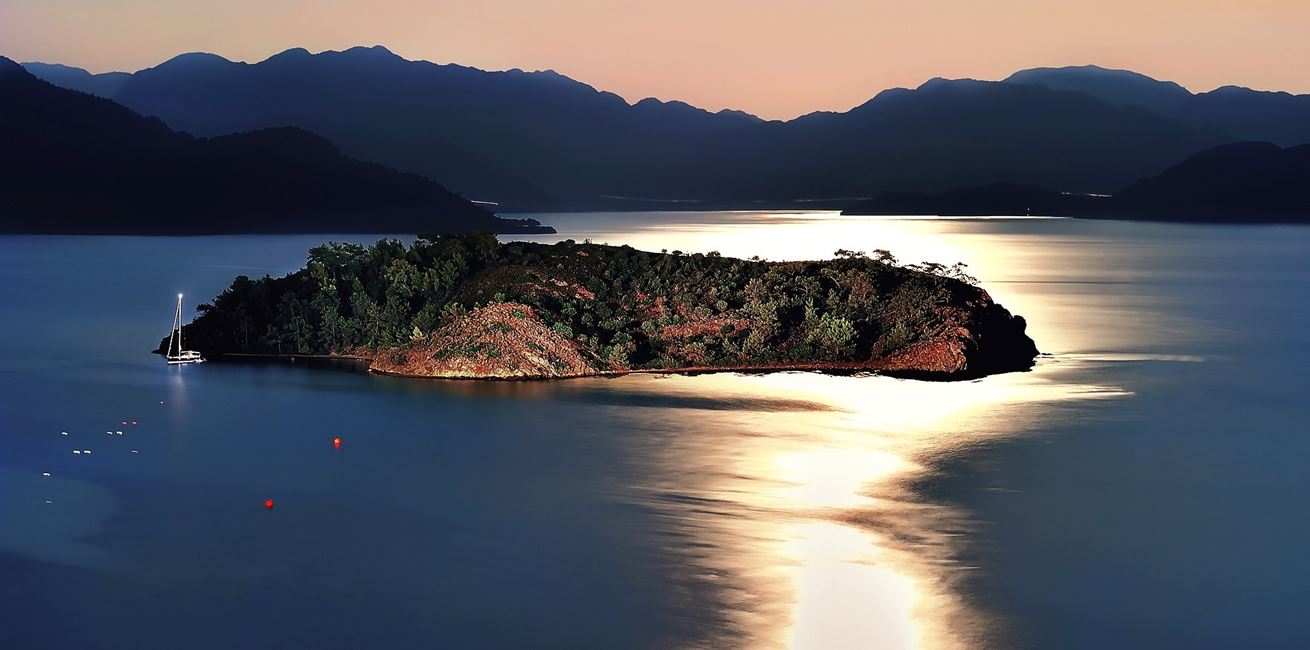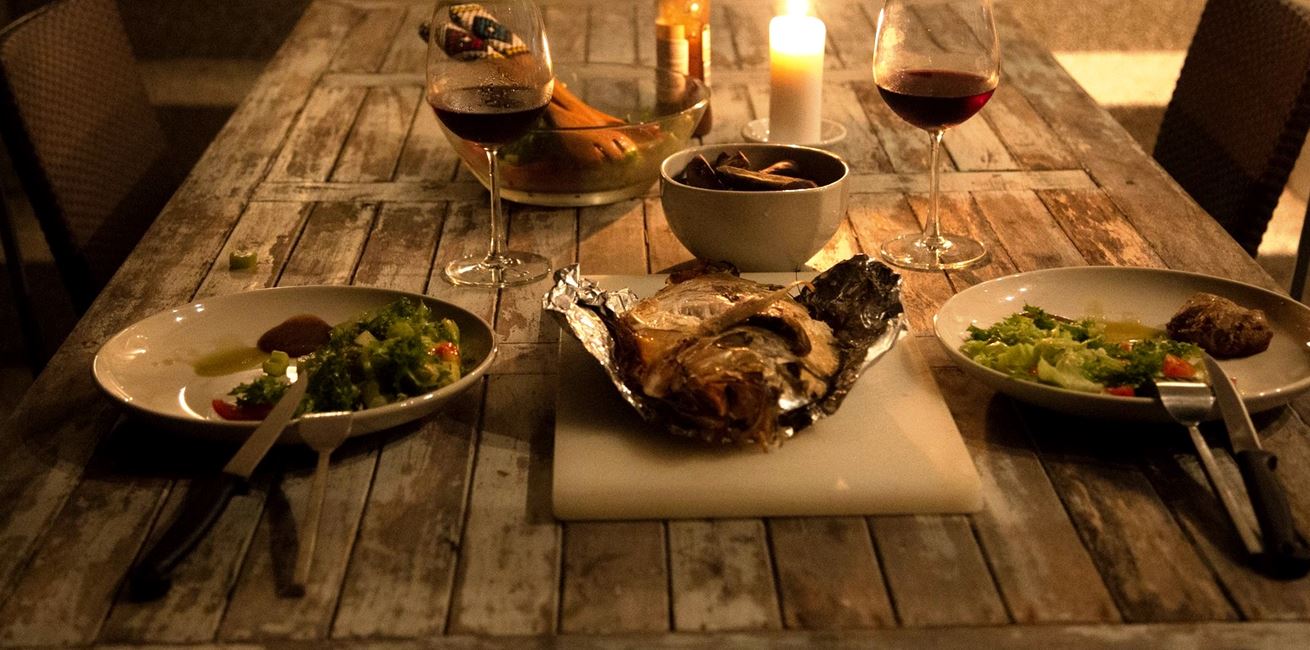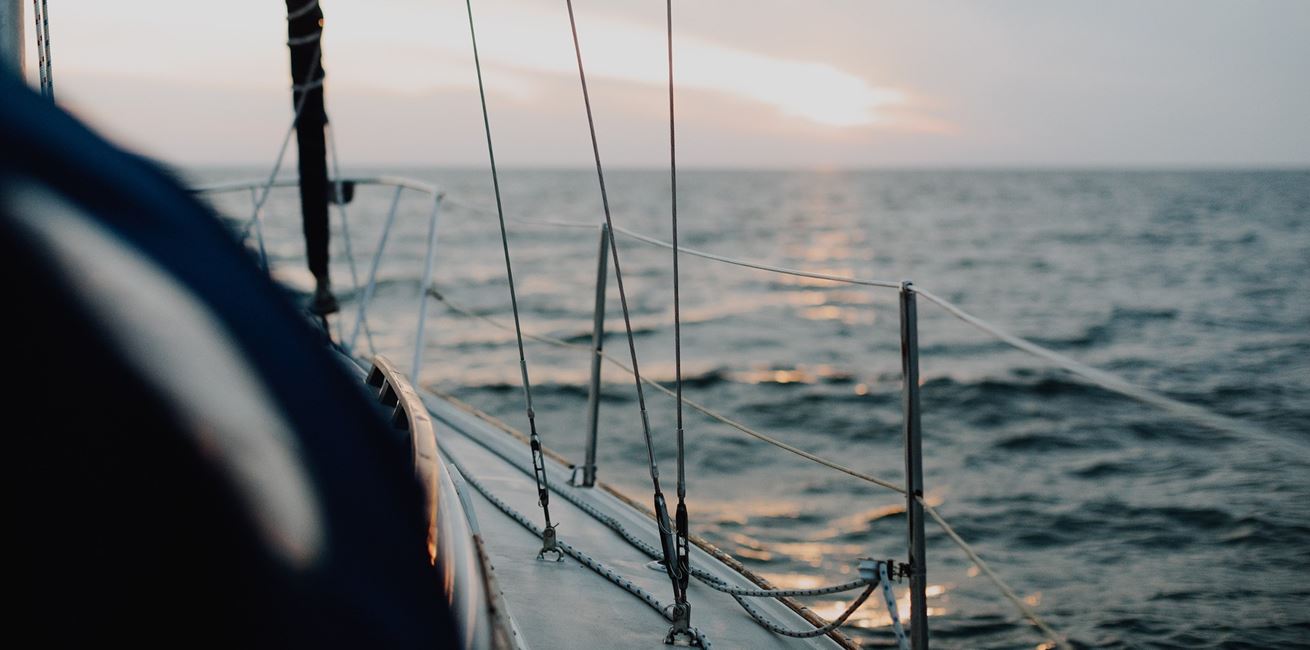 Private Gulet Charter in Kalkan
Moonlight Cruise
Board your gulet at approximately 7pm in the evening. Relax, unwind, find a comfortable place to stretch out as you make your way out of Kalkan harbour and watch the sun setting upon the day and the moon rising to cast it gentle light upon the shimmering water as you make your way out of Kalkan harbour.
The sense of adventure is palpable and because we only offer private charters for our guests, there is plenty of space to find the perfect spot to eat, drink and relax, as the beaches, islands and coastline included in your Moonlight Cruise' itinerary come into view.

A meal aboard is quite an occasion. The captain finds a sheltered bay, drops anchor, and the crew start to prepare the fresh, local ingredients on board. A meal typically comprises meat or fish, salads, vegetables, bread and a dessert. There is a bar service available throughout the day offering wine, beer, water and soft drinks.

Itineraries are carefully planned to provide a good balance of relaxation and swimming/snorkelling, with the chance to explore as much of the stunning Turquoise coastline as possible. The captain will, where practical, accommodate your itinerary preference, however, this cannot be guaranteed.

The 'Moonlight Cruise' allows passengers to enjoy the beautiful Turquoise coast in the evening with dinner served aboard.


Moonlight Cruise | 19:00 - 22:45
2023 Price: £695.00 for up to 10 guests**
Prices include:
Transport to and from your accommodation to the harbour*
Stops at local bays for stargazing or a swim
An excellent dinner
Alternatively how about spending the day aboard with our 'Lazy Day at Sea' private charter, the day starts at around 10:00 and returns to the harbour at approximately 17:00 in the afternoon. Transportation from your Kalkan accommodation to the harbour and return is included in the price. Click here for more information about of 'Lazy Day at Sea'
A deposit of £75 (non refundable) is payable to secure your private charter gulet (payable by credit/debit card) with the balance payable 12 weeks before your departure date.
if you have any questions and would like to check availability please fill out our online form here or contact one of our Journey Planners today on 01449-770811
*Transport is included from Kalkan accommodation only.
** Please ask us to check prices and maximum occupancy for the gulet if you have more than 10 guests in your party.
Contact us here for further details or to check availability
Kalkan Accommodation Inspiration