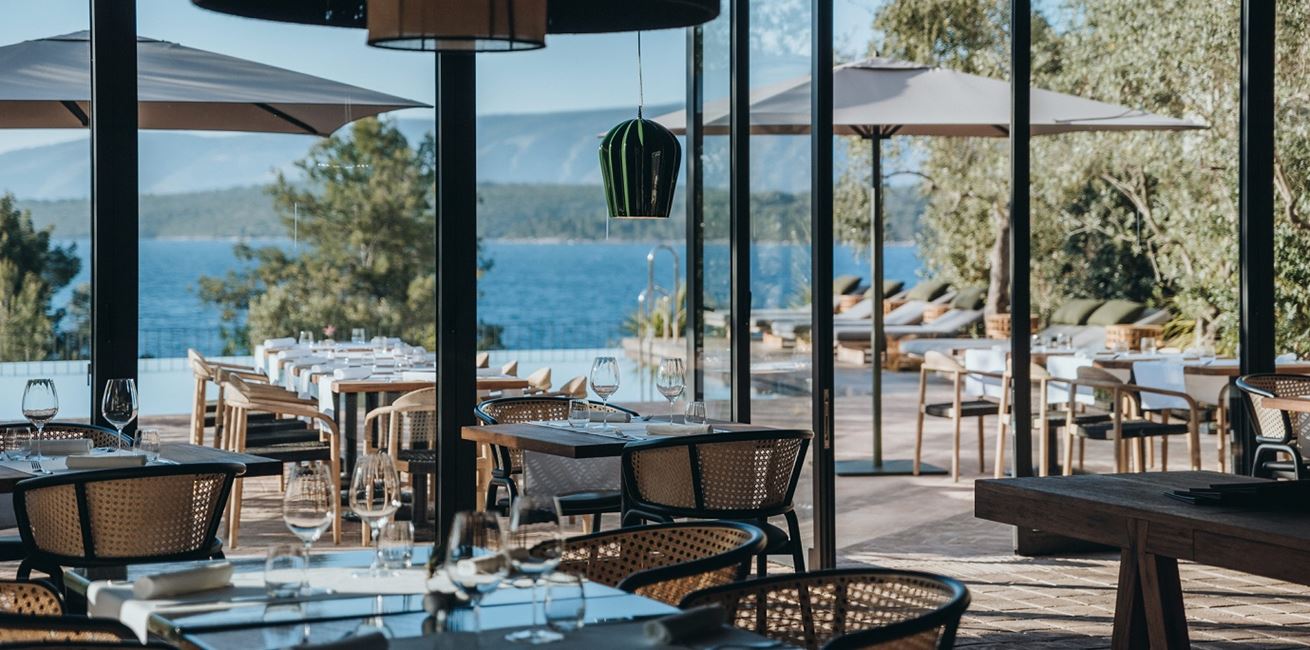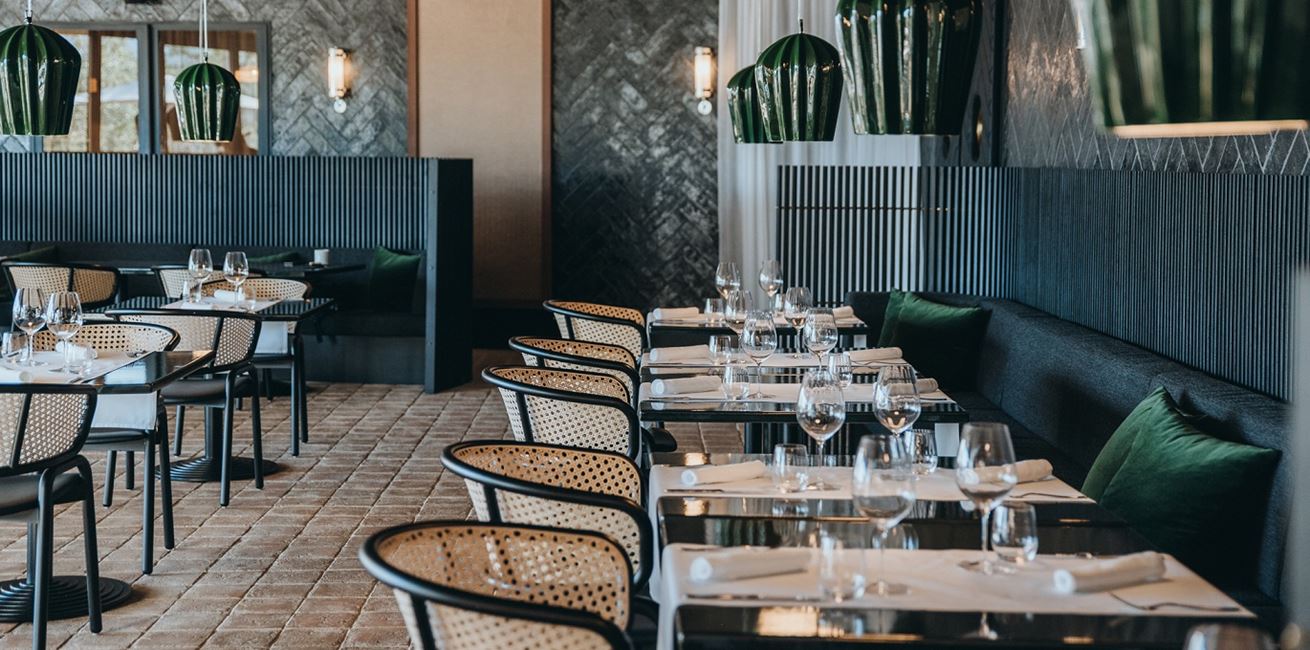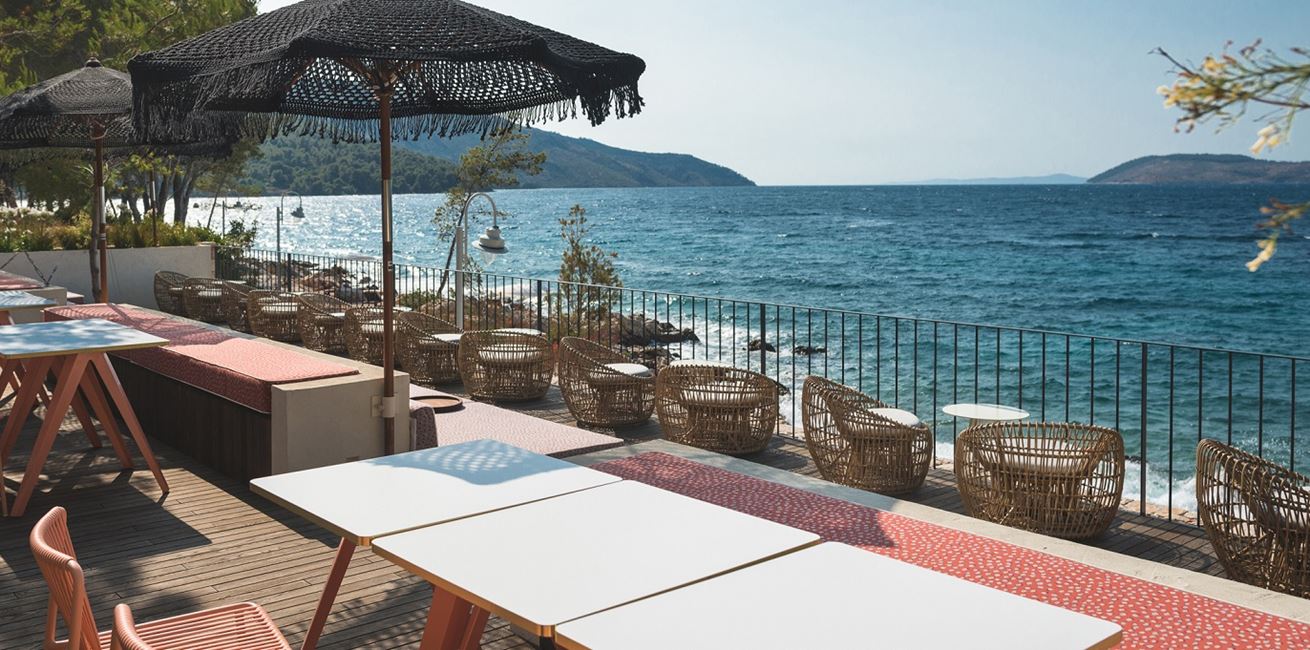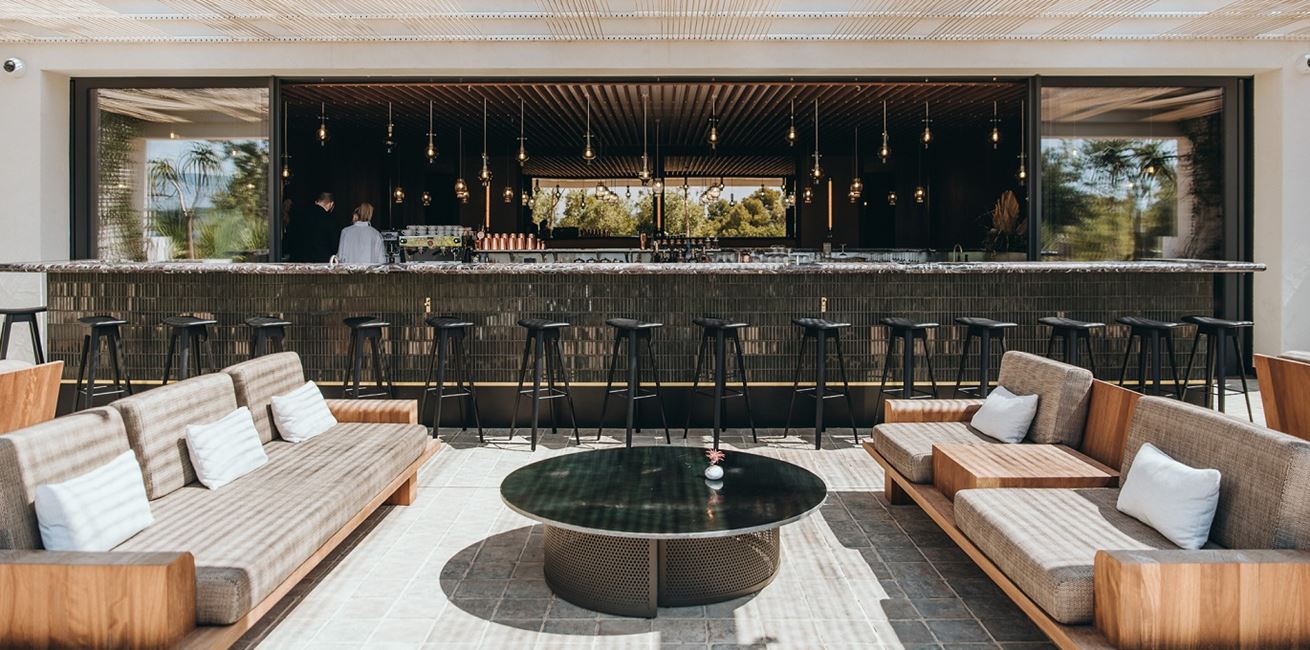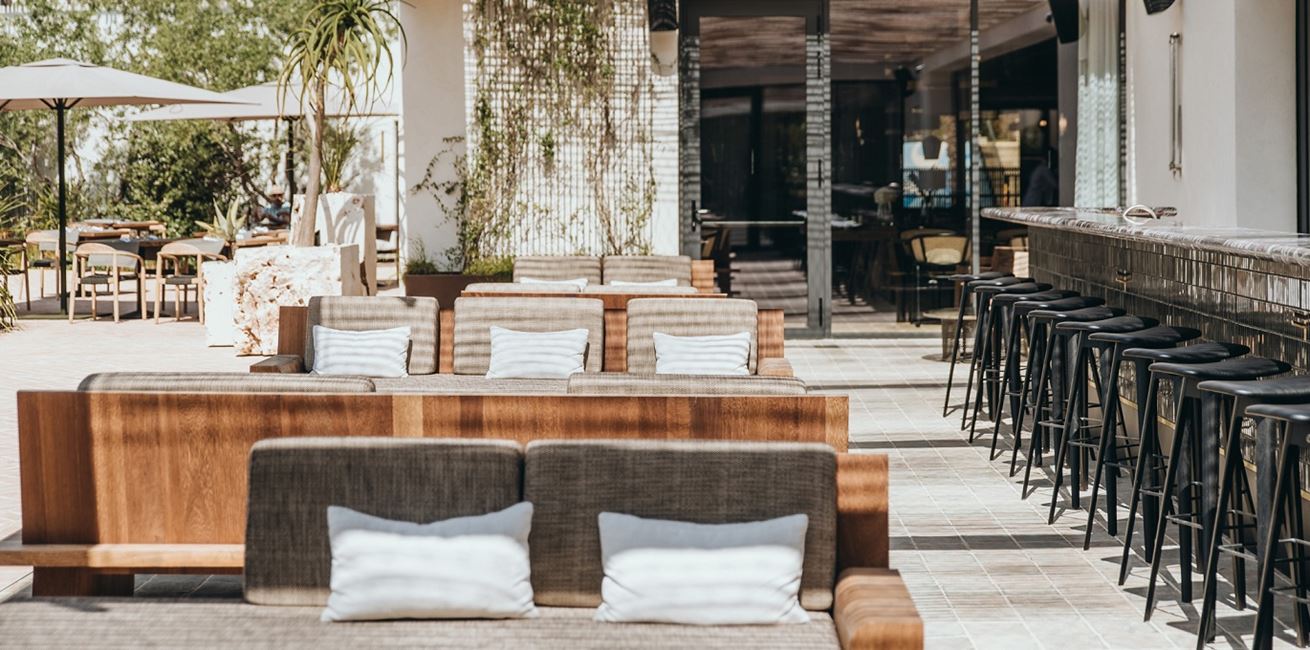 Dining at the Maslina Resort
The food we serve is simple; we want to respect our ingredients, honor the producers, recognize seasonality, nurture our chefs, and balance cooking between authenticity and spontaneity, traditional and modern, local and global.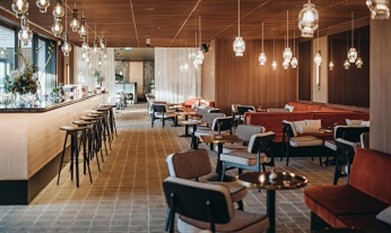 Local boutique wineries, renowned international wines, Champagne Thienot, craft beers, and signature cocktails created by Chris Edwardes; you can find it all at our bar. Sip on cocktails inspired by the elements of Hvar Island, enhanced by a sleek interior and laid-back outdoor lounge.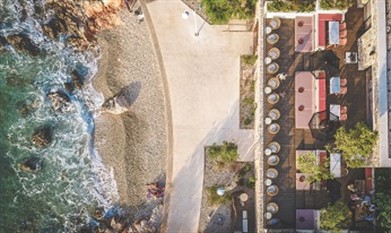 Where casual vibes, chill sounds, and cool cocktails convene on the coast, A-Bay is set in the open with views extending to the Kabal peninsula. Open from 1 pm to 7 pm every day, A-Bay is the place to sip our signature and fruit-focused cocktails, champagne, or a chilled glass of rosé.

A-Bay's feel-good libations harmoniously join the chic decor, with a music sommelier on deck to enhance the natural island ambiance.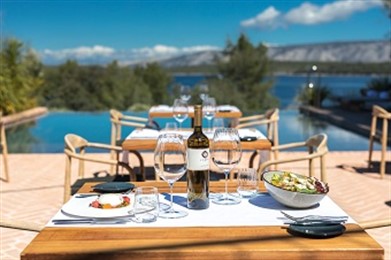 Supporting Maslina Resort Mindful Luxury philosophy, the culinary focus of The Restaurant embraces the UNESCO-protected Mediterranean Diet but adds a contemporary flair. The cuisine at Maslina Resort respects local ingredients and producers and recognizes seasonality, with many ingredients harvested from our 7,000 sqm Organic Garden. Daily a la carte menus with tasting menu options are complemented by international wines, spirits, and classic and craft cocktails inspired by the island of Hvar.