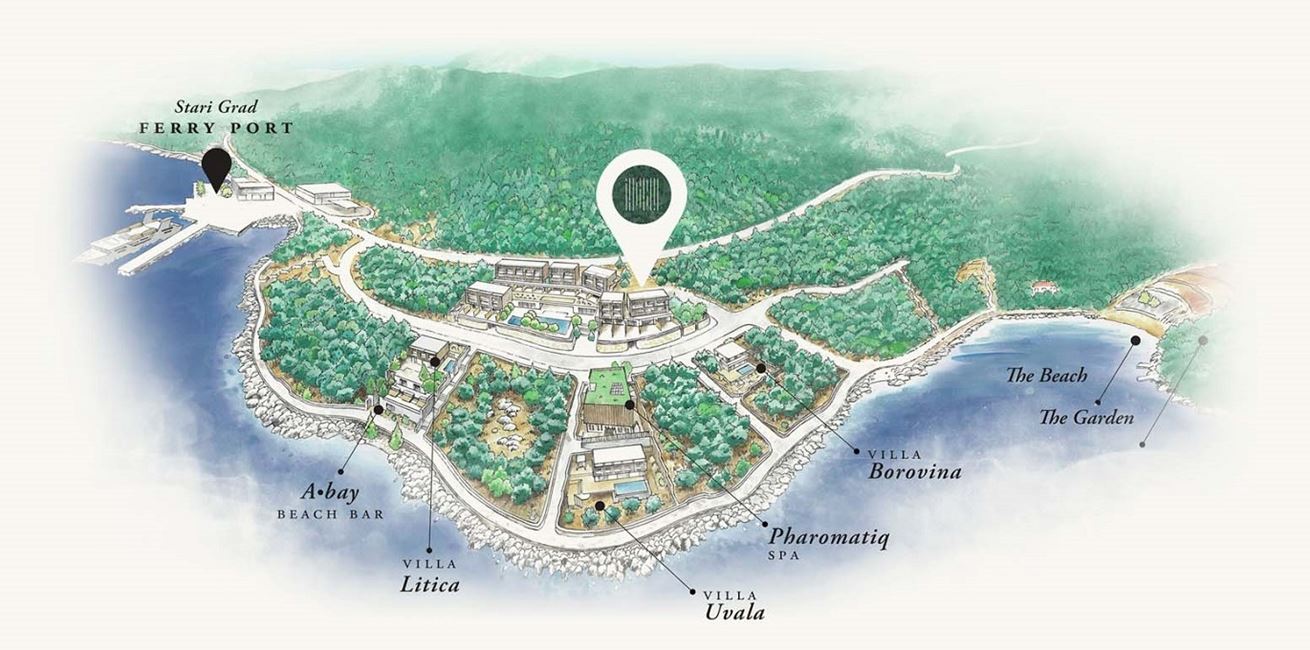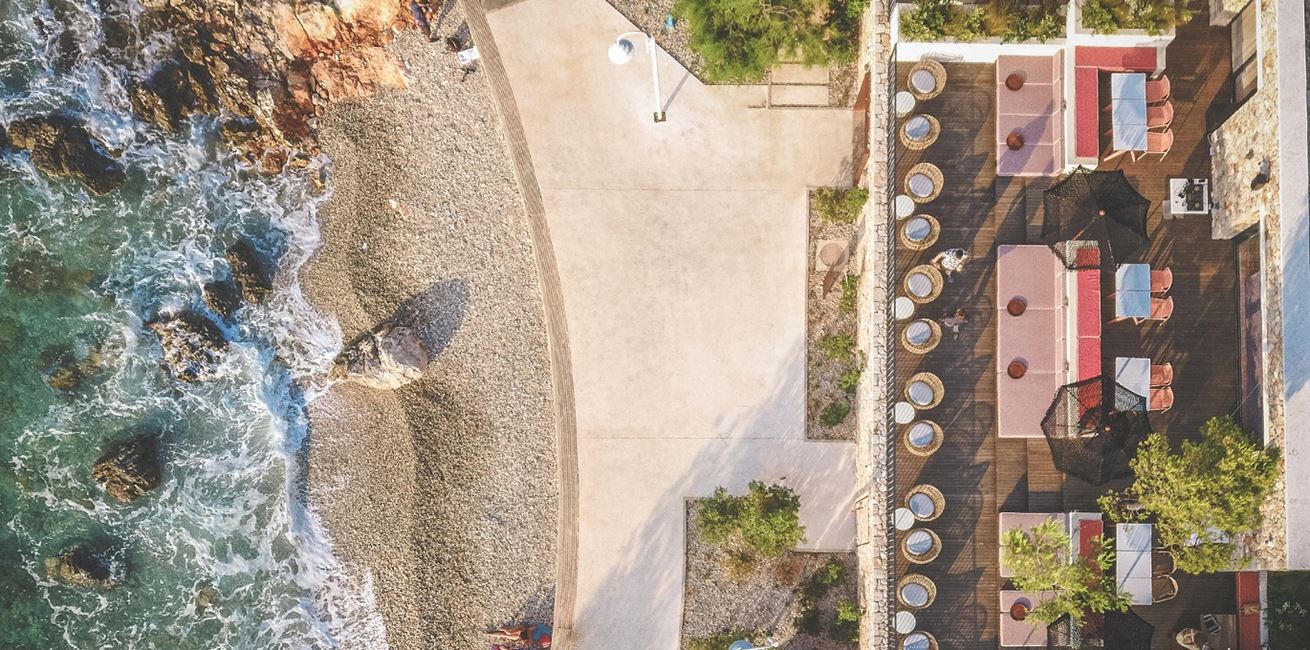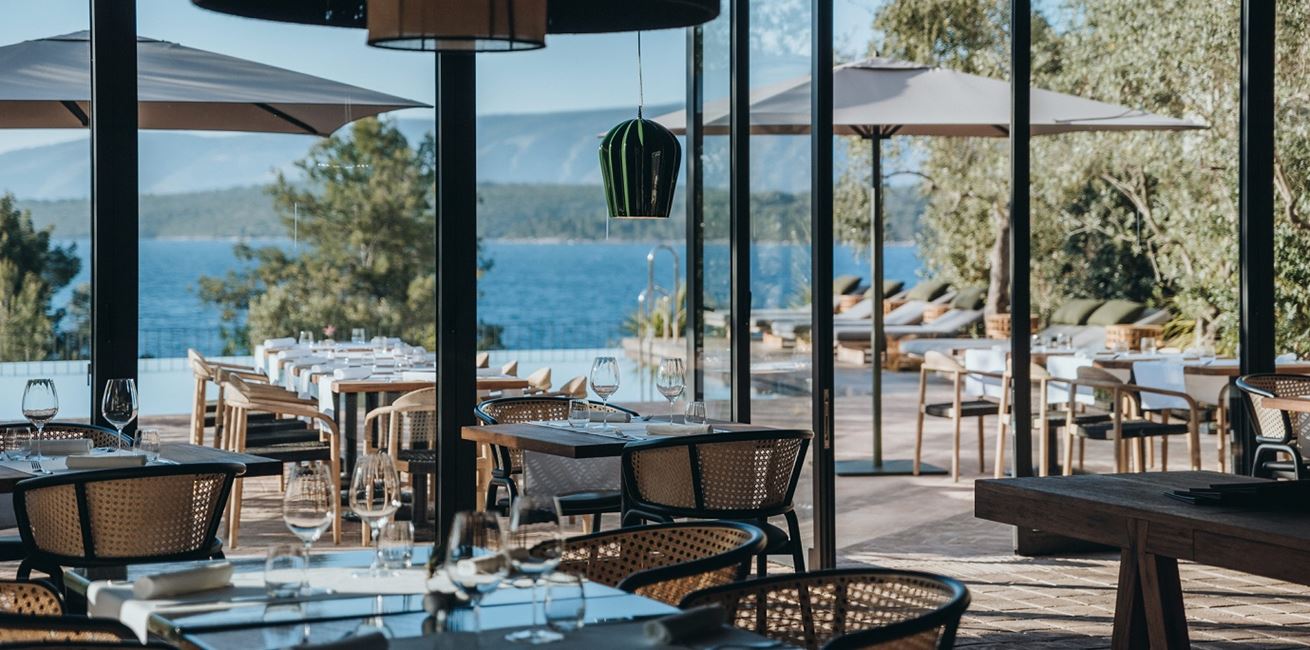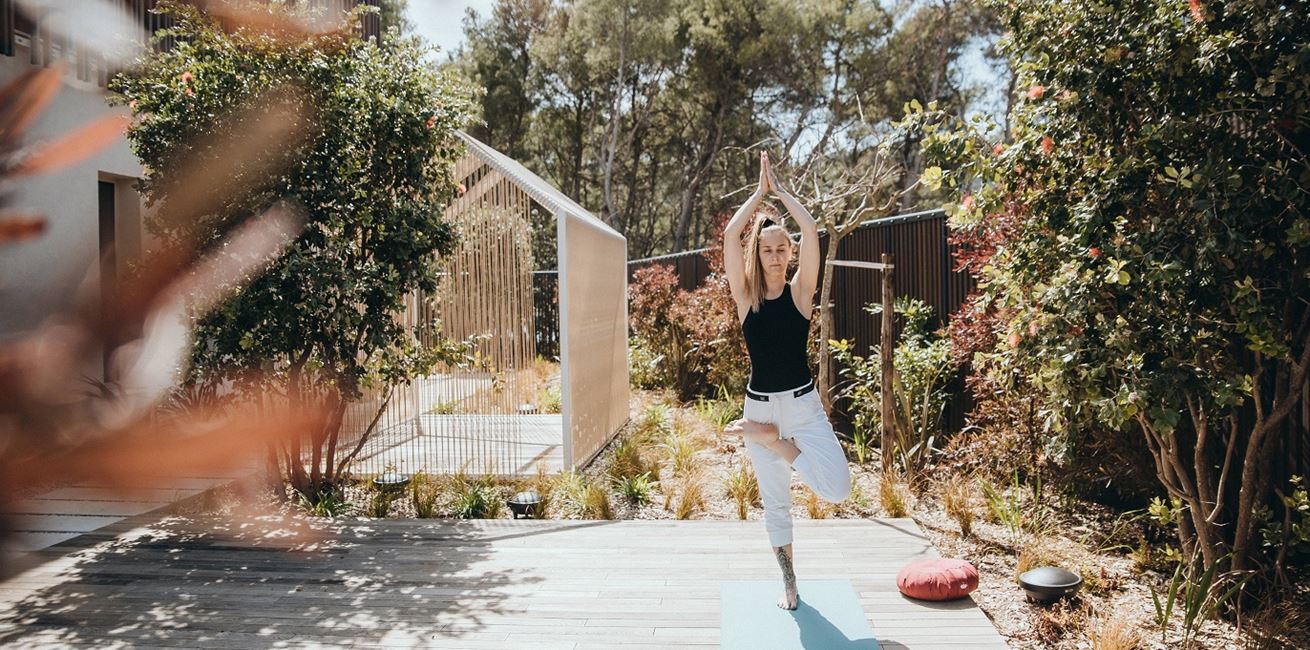 Facilities at the Maslina Resort
Our sandy beach completes your summer holiday with a private sunbathing area and recreational activities.

The beach is a short walk or buggy ride from Maslina Resort. Enjoy the shade from the dense pine forest and spanning views of the Adriatic along the way!
With 8,000 square meters of land designed for our kitchens and Spa, our garden will grow over the years to mindfully serve Maslina's guests.

Organic vegetables and aromatic plants will sprout in Maslina's first year, though over time, the area will transform into an aromatic paradise, abounding in medicinal and culinary herbs and plants.

Private dinners and events can be arranged in the Olive Grove, while a small amphitheater will eventually host a range of events, from group meditations to concerts.
Our Playroom offers educational programs around local culture for our youngest guests. This dedicated space for children features water elements, a climbing wall, and a selection of entertaining and fun activities every day with a qualified assistant on hand.
Surrounded by native pines, medicinal herbs, and olive trees, the Spa is situated just steps away from the resort, with a modern fitness room, hair salon and thermal wet areas with indoor and outdoor relaxation areas.
Inspired by Hvar's healing environment and the Mediterranean lifestyle, we have carefully crafted a series of wellness offerings to treat your whole self. Therapists at Pharomatiq Spa integrate various healing modalities, including traditional massage techniques, Sound Therapy, Vibrational Healing, herbal tonics, and therapeutic-grade essential oils.

An integral part of our wellness services, Mindful Movement Classes include various forms of Yoga, Meditation, and Fitness classes.
In addition to the private pools of the suites and villas, there are two heated pools located in the heart of the resort.
The expansive family pool area is great for soaking up the sun and sea view, with a shallow zone for a shared family pool experience.

Steps away is the infinity pool area, offering a fantastic view of the bay from the intimate double lounge chairs situated under the shade of native olive trees.
Boutique vitrines can be found throughout the hotel, acting as an open and ever-changing exhibition of carefully selected local handicrafts and unique international art pieces.
A fine selection of international authors and several languages, the Library's vast book collection highlights the rich cultural and historical heritage of Hvar and Dalmatia.
The Boardroom is a multimedia room that can be used as a conference room, meeting room and cinema with settings for up to 20, 25 or 40 people. High internet bandwidth is available for online meetings.