Martin Bligh - Director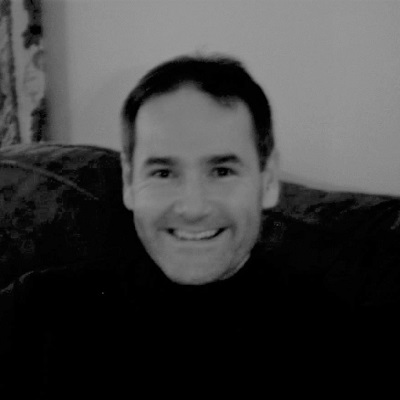 Like many that were kids in the 70's my holidays were spent on a British beach with accommodation in the form of a tent or caravan.. you made your own fun, and if you got lucky you could bag a 99 flake Mr Softee ice-cream. It wasn't until I was 17 and my girlfriend's father invited me to a holiday in the South of France that my horizons widened. I remember the excitement of setting off in the family Volvo on this big adventure like it was yesterday, and it formed a wanderlust in me that has never subsided.
Two years later, my brother and I sold what we had (which wasn't much) and headed off around Europe in a Citroen 2CV (spectacularly uncomfortable seats but the MPG was great). It was a voyage of discovery in all sorts of ways, albeit rather side tracked by the opposite sex. Since then, I have travelled widely, but it has been people and discovery that have created the most abiding memories.
I hope that we can create some of the magic that makes for memorable holidays and that we can welcome you as our guests in the future.
Imogen Bowery - Journey Planner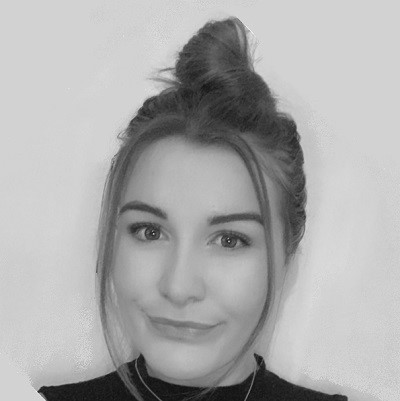 Travelling has always been an interest of mine and I am looking forward to exploring the world much more in my years to come.
I've previously visited destinations such as Florida, Finland, Germany, France and Spain, as well as travelling to Turkey many times. I have to say visiting the Algarve in Portugal was one of my favourite trips and I'd visit again in a heartbeat.
On one of my trips to Turkey I was lucky enough to visit Kalkan, Gocek and Fethiye and explore these areas as well as some of the hotels and villas that we have in our collection. I loved Gocek for its quaint little town and stunning marina, and I really enjoyed eating in some of the harbour/beachfront restaurants in Kalkan!
For me the perfect holiday includes relaxing, spending time at the beach, tanning and what holiday is complete without a cocktail!
Umut Büyüksökmen - Overseas Manager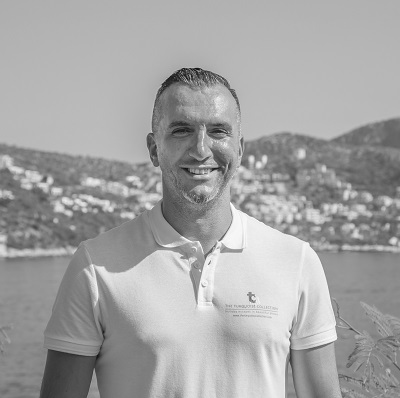 As a boy I was very enthusiastic in learning English both in school and outside of school through music, movies and literature, with this I gained an interest in exploring different languages, countries and cultures. Upon finishing high school I decided to head to University where I studied Tourism Hotel Management & Travel Business.
Since completing my studies I have enjoyed great opportunities gaining experience across a range of countries and of course within Turkey.
I feel that Turkey offers such a range of different holiday experiences from the forest lined untouched beaches of the Black Sea Coast in the north, the vibrant city life of Istanbul in the west, to the tranquil turquoise coast in the south, and with this much diversity Turkey represents one of the best countries to gain experience in the travel industry.
I have been very lucky to be able to enjoy travel both professionally and for leisure allowing me to meet so many people with very diverse backgrounds and culture. As a traveller I fully appreciate how important it is to have a reliable knowledgeable local contact on hand when needed and I do my very best to provide this for the our guests.
Kalkan has been my home since 2013 feel i feel there is little I do not know about the town and local area, which I am more than happy to share with you to help make special holiday memories.
It is so good to catch up with returning friends as well as welcome new guests to Kalkan, who I hope will leave Kalkan as new friends. I hope to see you all in Kalkan very soon!
Naomi Gillis - Journey Planner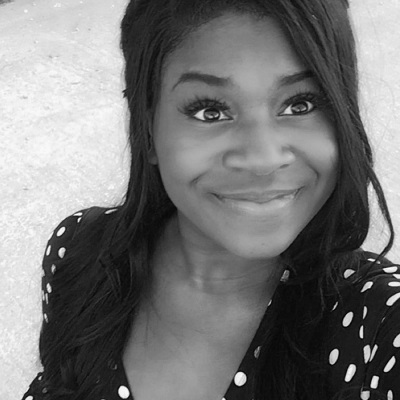 I've enjoyed travelling, experiencing different destinations and learning about different cultures from a young age and this lead me to studying Travel and Tourism at Chelmsford College and Tourism Management at Canterbury Christ Church University and these were some of the best years of my life.
During my working life I've had some great opportunities that I really enjoyed including being a tour guide (leading a group of 30 guests on a walking tour of Bristol was particularly memorable especially when I realised half way through that I had lost my way!) and more recently visiting Kalkan on familiarisation trips have been some of the highlights of my career to date.
In my early 20's I decided that I would like to try travelling solo to improve my confidence and independence and this led me to visiting places such as Athens, Bruges and Barcelona. These trips were a fantastic experience even when I tried to order a fruit tea in Spanish and received a bowl of mixed fruits and a mug of black tea! Turkey is a destination which I love to visit, the locals are so welcoming and the food is incredible! Jamaica is also high up on my list of favourite places to visit as it is where my family are from and the views are so beautiful.
When I'm away on holiday I enjoy a mix of relaxing and exploring the surrounding area and visiting a local market is always a must for me wherever Igo!
Ian Reeves - Sales Manager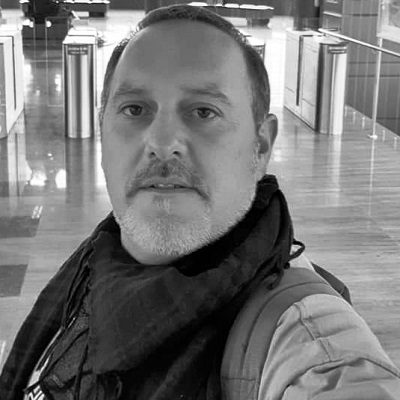 I first got my taste from travelling in my late teenage years back in the 1990s with the rise of the low cost airlines; suddenly the world (Ok it was mainly Europe, but as a naive 18 year old the possibilities in Europe felt immense!) seemed a much smaller place and could be reached for less than a Friday night in my local pub. So armed with a small canvas backpack and a sleeping bag I was off, exploring Europe and North Africa, usually whilst staying in rather sketchy hostels recommended in my trusty, but very outdated, 'charity shop' guide book. On one occasion due to missing the last train of the day I bedded down for the night on a rural empty railway station platform, well it was empty when I feel asleep! I was awoken the next morning by a busy platform of commuters.
With maturity, comes responsibility and to follow my carefree travel years, came the typical family holidays with the usual kids clubs and corny evening entertainment. Not my ideal holiday, but they worked quite well at the time for us as a family.
With the children all older and off on their own adventures, my wife and I tend to look for destinations that are quieter, less brash and at the bequest of my wife, these days our holiday accommodation has to be a little more comfortable than a concrete platform and must include sunshine, a pool and a cocktail!
However once a year my wife tells me that she is having a 'girls holiday' which of course, at first, I make a show of being rejected, hurt, abandoned, but I am straight down my local to meet with my mates to plan our next adventure off the beaten track.
Stephanie Stringer - Operations Director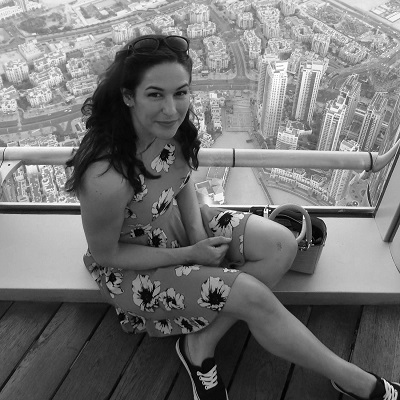 I have always been excited by travel, I moved abroad to Gran Canaria when I was 19 and at 20 I backpacked the East coast of Australia, staying in tent all the way! One of my favourite places was Lake Birrabeen on Fraser Island; having taken a wrong turn trying to find the famous (and often crowded) Lake McKenzie, my group stumbled across the most beautiful freshwater lake encompassed by rainforest with crystal clear waters and pure white sand, a true 'we've just walked into the brochure' moment; -and the best bit was, we had it all to ourselves!
I have travelled to several places in Europe and throughout the UK, in recent years my (now) husband and I hired a VW campervan and explored the coast of Cornwall. In 2018 we attended our friends' wedding in Ghana which was a wonderfully colourful extravaganza and an amazing experience! We have holidayed in Dubai where we took a road-trip onto Oman and we recently visited Tokyo, Fiji, New Zealand and Australia on our honeymoon! I have of course been to Kalkan several times and look forward to those magnificent views and the enticing food every time!
On holiday I love to explore and see the history, sights and culture of a new place, I get serious FOMO (fear of missing out) if I'm relaxing too long! I like to research beforehand so I can see and experience everything I can in a new destination. I am a keen cook so also enjoy checking out where and what the locals are eating and drinking to take some inspiration for when I get home!
On my holidays in Kalkan I like to spend at least one day relaxing day on a gulet and have enjoyed paragliding in Kas, quad biking at Patara and tubing at Saklikient Gorge.
Sezen Sunay - Guest Services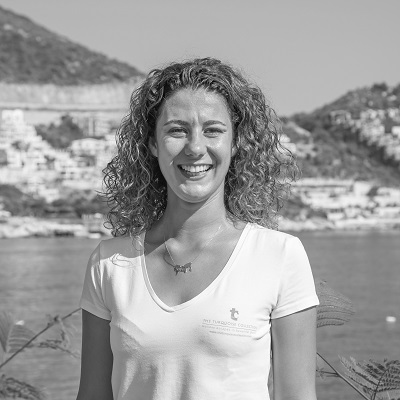 ​

I have always been interested in exploring new places and meeting with new people. Since childhood, traveling a lot with my family had a considerable effect on this. I've always enjoyed starting the day in a city I've never been, searching for activities to be done and experiencing the local food.
Even after I left my parents house/hometown to study at university, I continued traveling locally and abroad with my friends. I strongly believe that these experiences have a great impact on the personality I have today. Another great experience I had during university was attending the Erasmus program and going to Barcelona. Working and living like local people at Barcelona was an extraordinary experience for me. Because I stayed with a Catalan family, I had a chance to explore closely the local culture, food and lifestyle.
University life provides many opportunities and allows exploring new interests at clubs that bring together students who enjoy similar interests. I joined a scuba club and the team at the club introduced me to the underwater world which I enjoyed a lot. This even shaped my decision to live in Kaş where I am today! Kaş is the most popular location for diving activities and we travelled here every summer for diving with our scuba team. I have always been impressed with the amazing weather, nature, activities and richness that Kaş offers. I am very happy to be able to live in my dream place.
Find out more about a Turquoise Collection Holiday