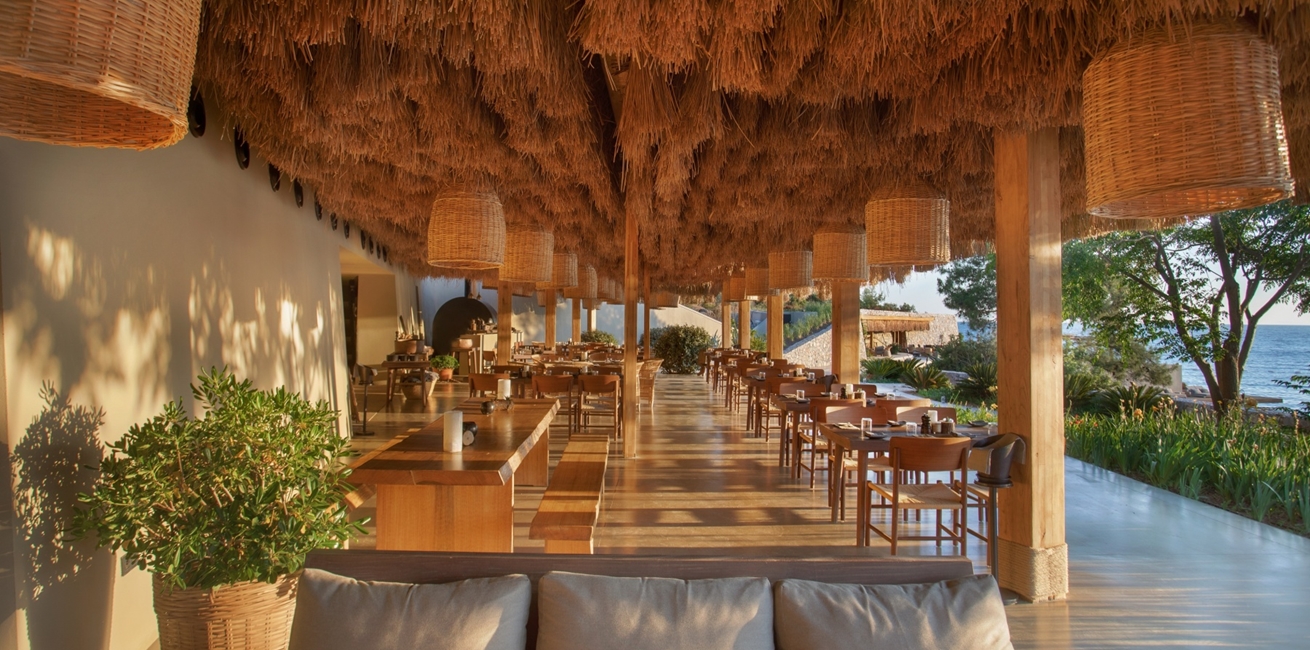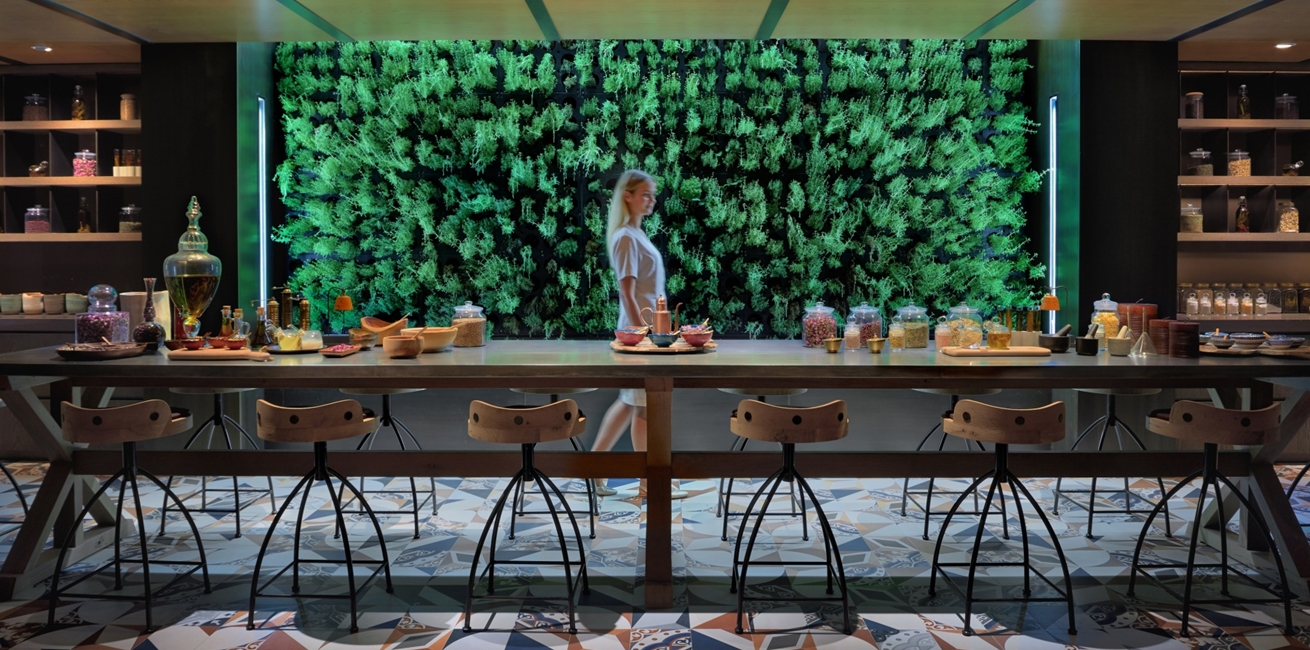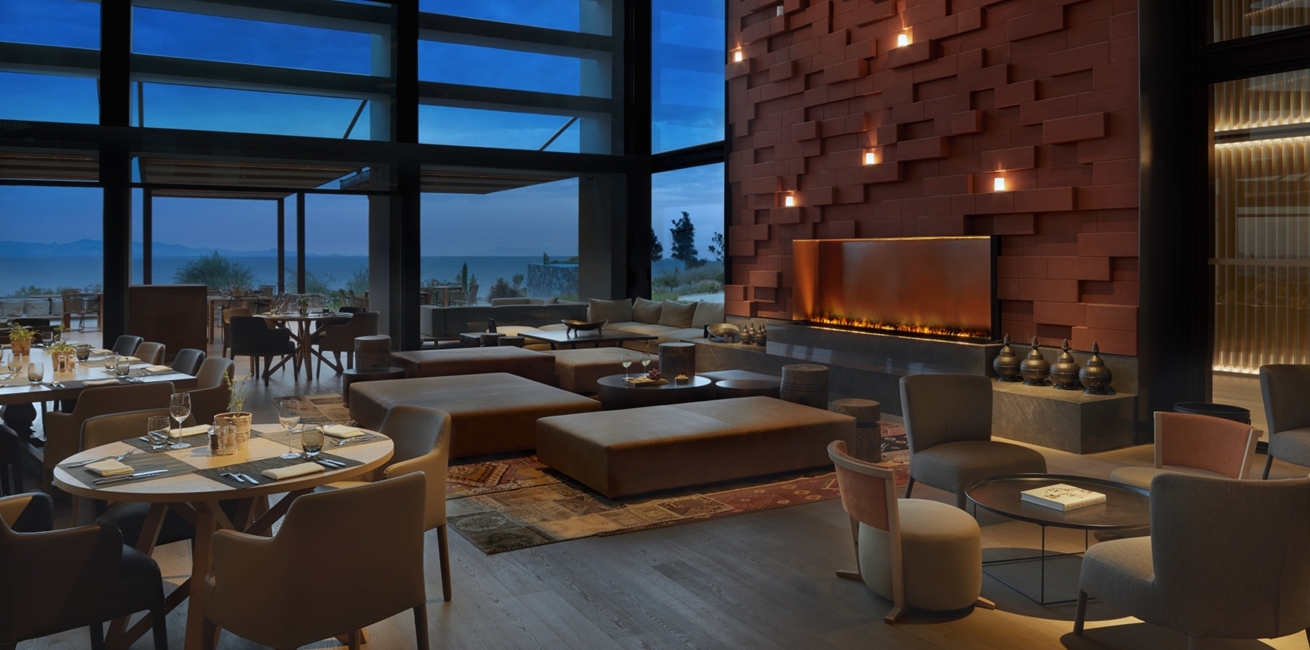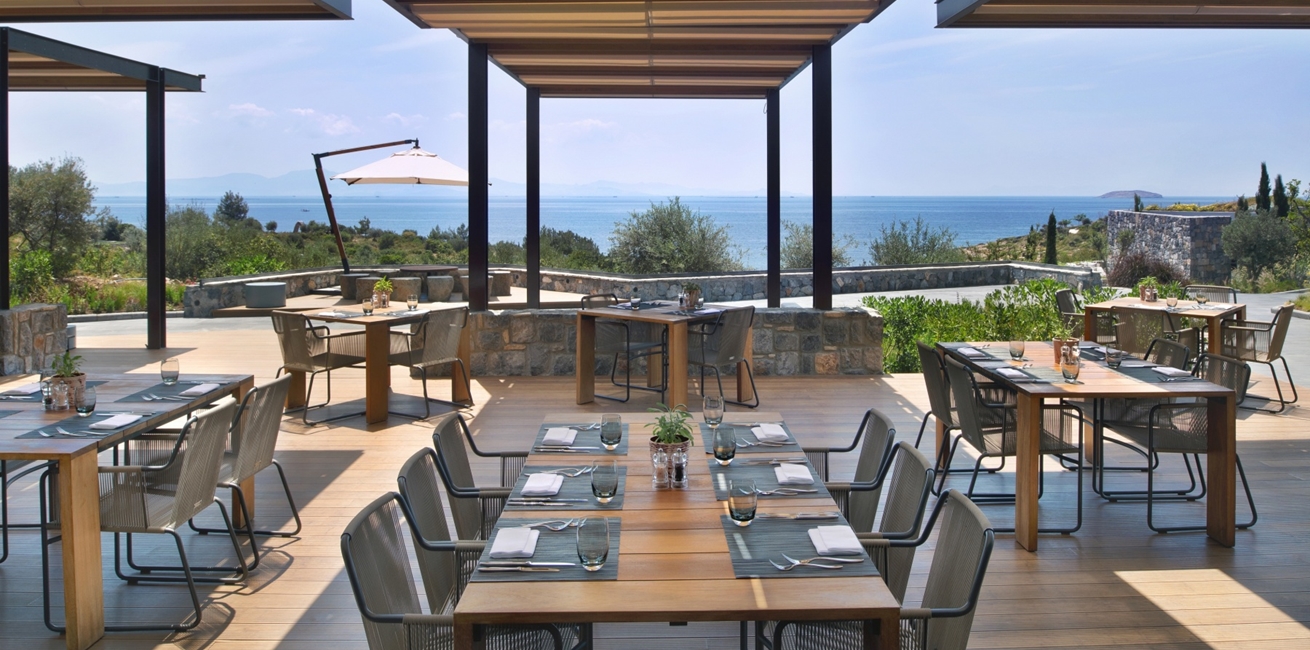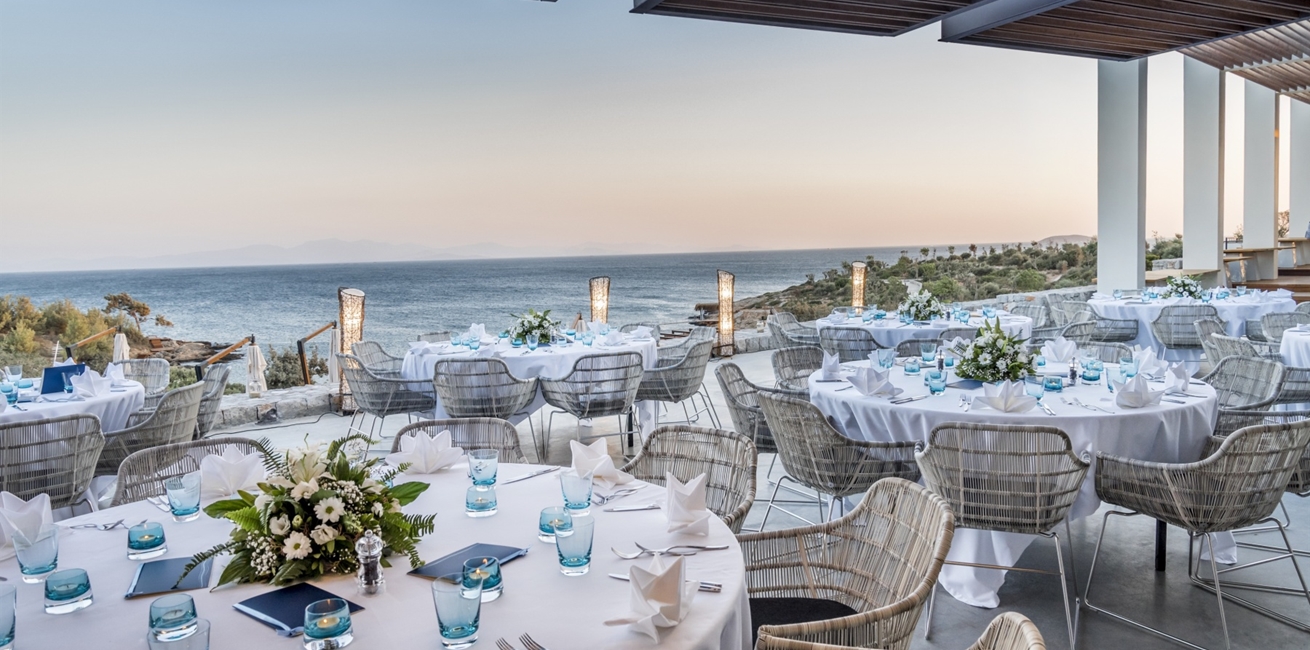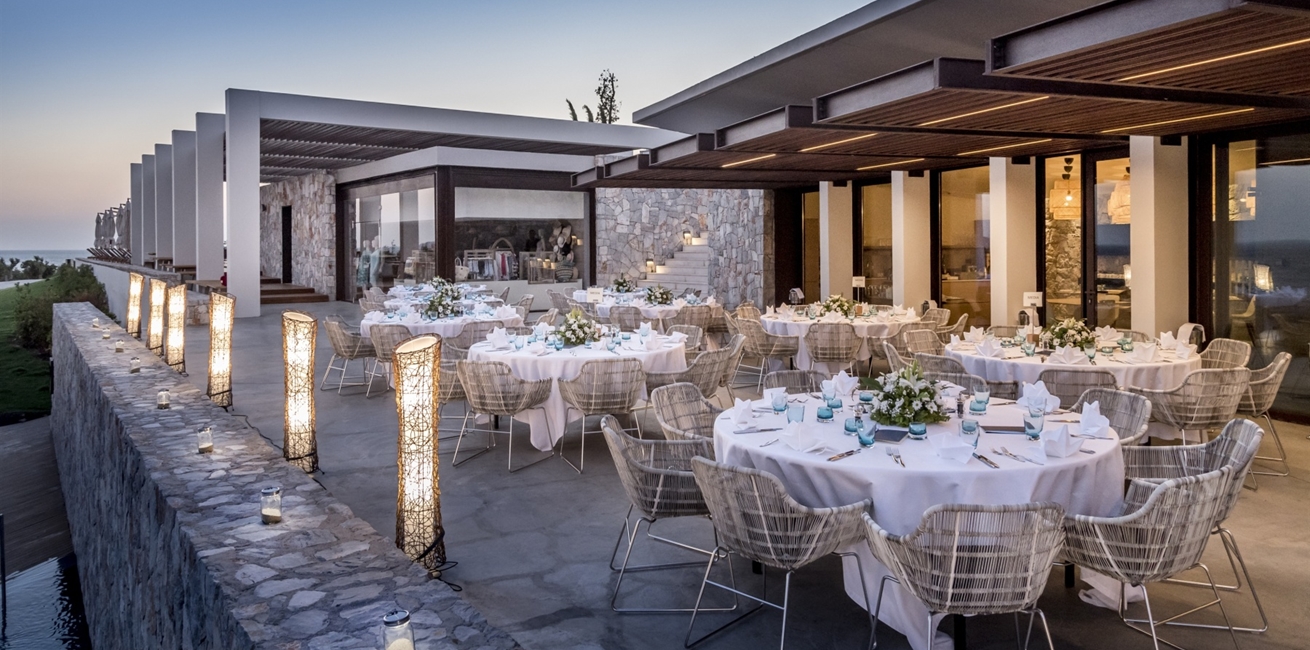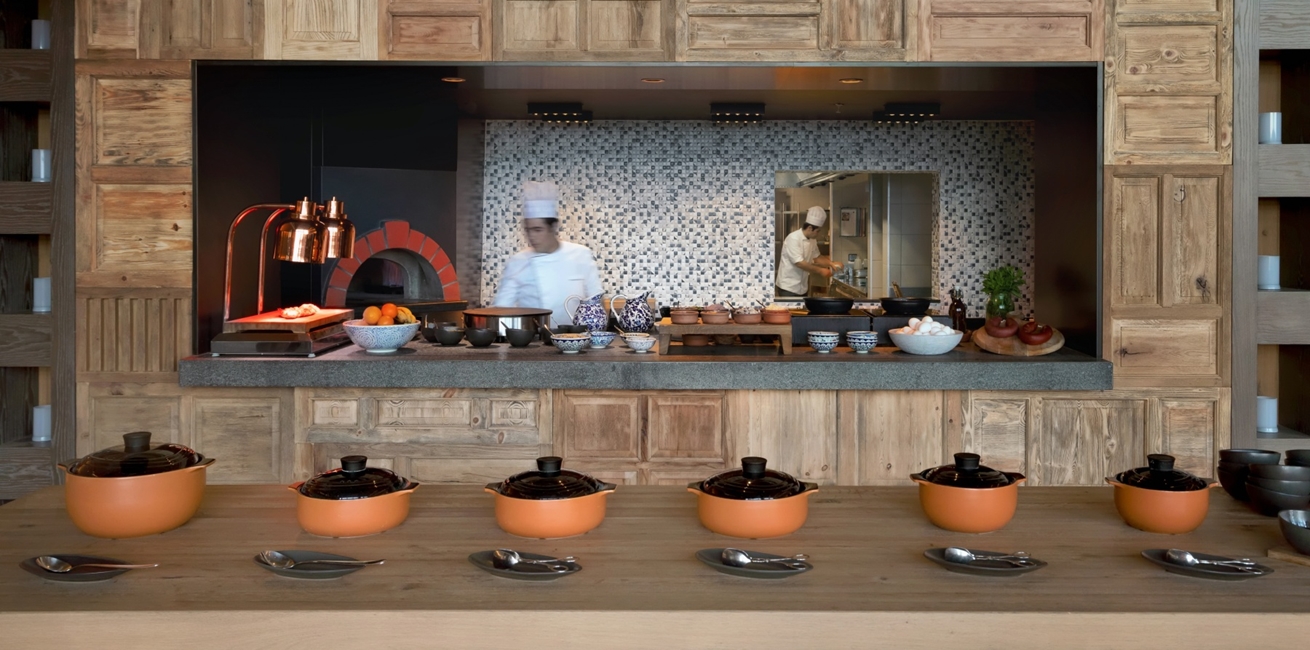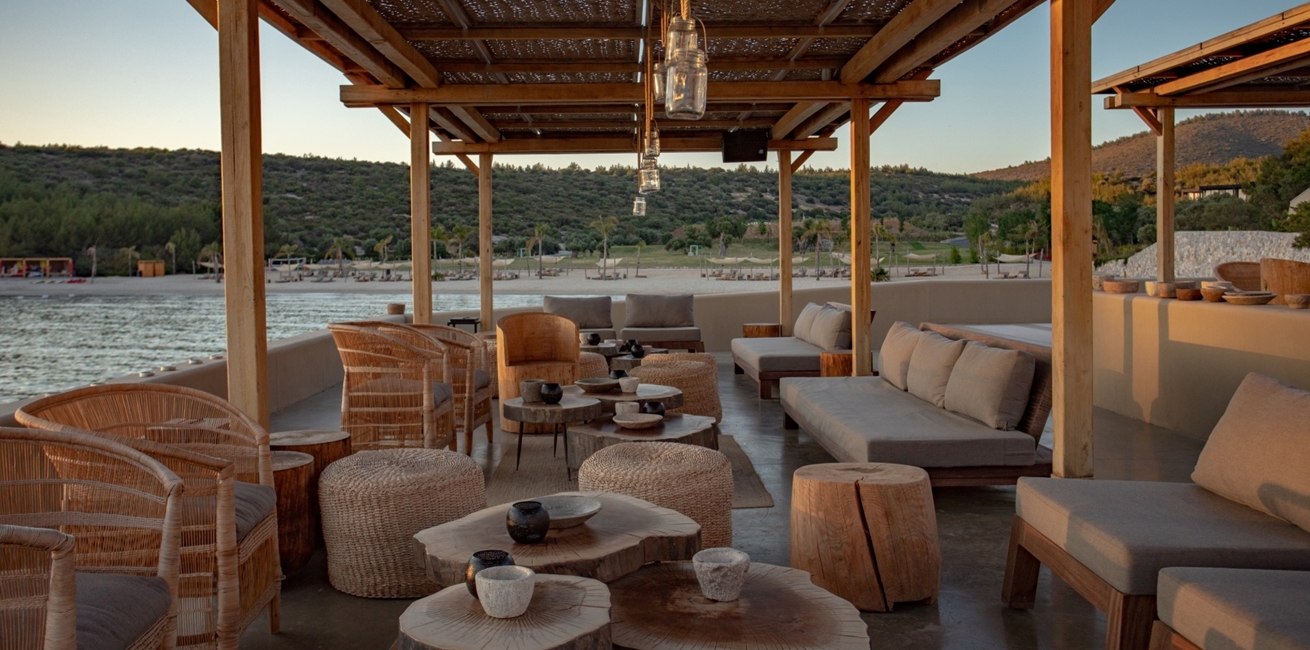 Dining options
Introducing Eat with Six Senses concept by sourcing produce from the resort's organic garden and local suppliers
Dining and drinks at Six Senses Kaplankaya embrace the concepts of relaxed sophistication and memorable experiences. There is a choice of several bars and restaurants with Aegean and Mediterranean-inspired fresh, sustainable cuisine highlighting Turkish elements and flavours with much of the produce coming from the onsite organic garden and the surrounding local suppliers.
Sage & Sea Restaurant and Bar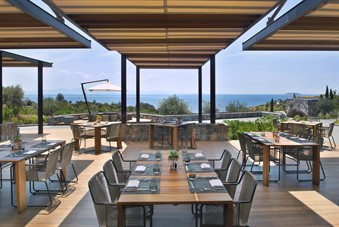 Open for Breakfast and Dinner
Sage & Sea is a breakfast and dinner restaurant, located on level one offering daily rich breakfast buffet with the freshest ingredients, local cheeses and the cold cuts from the region, while also serving a full international dinner buffet with Mediterranean influence, as well as a great brunch buffet on Sundays.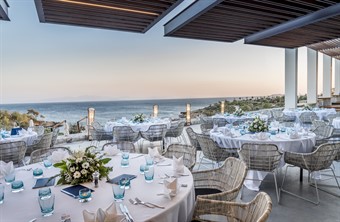 Open for Lunch and Dinner
A casual luxury concept, Wild Thyme Restaurant offers delicious international starters to share, traditional charcoal grilled kebabs and dry-aged steaks from an open kitchen, while offering enchanting panoramic views of the Aegean Sea.
Meze by the Sea Restaurant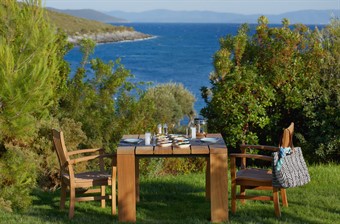 Seafood and Mezzes
Meze by the Sea features Aegean cuisine with a daily selection of freshly caught fish and serving daily prepared mezes in the best surroundings.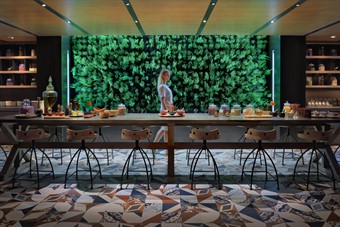 Work with a wide variety of local herbs, fruits and spices to create artisanal homemade products
Alchemy, long conjured up the very essence of skillfully blending ingredients in order to create wonderful potions and cures to enhance life, is inspiration behind the Alchemy Bar.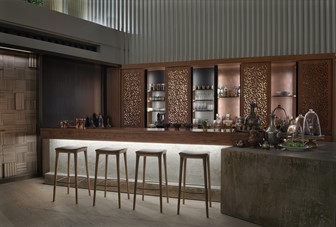 Café and Cocktails
The Library Bar, decorated with elegant arm chairs and sofas together with low lounge tables, gives a fun café feel in the mornings and a classic cocktail bar ambience in the evenings. Library bar offers an extensive beverage list with premium spirits and signature cocktails.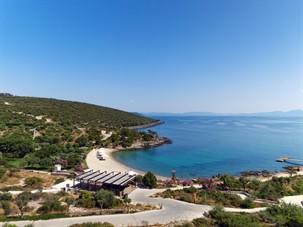 Refresh from within underneath the Aegean sun
Beach bar, located at the main beach, offers homemade specialty cocktails and beverages, with a great selection of comfort food during the day with an open bar and laid back beach style furniture.