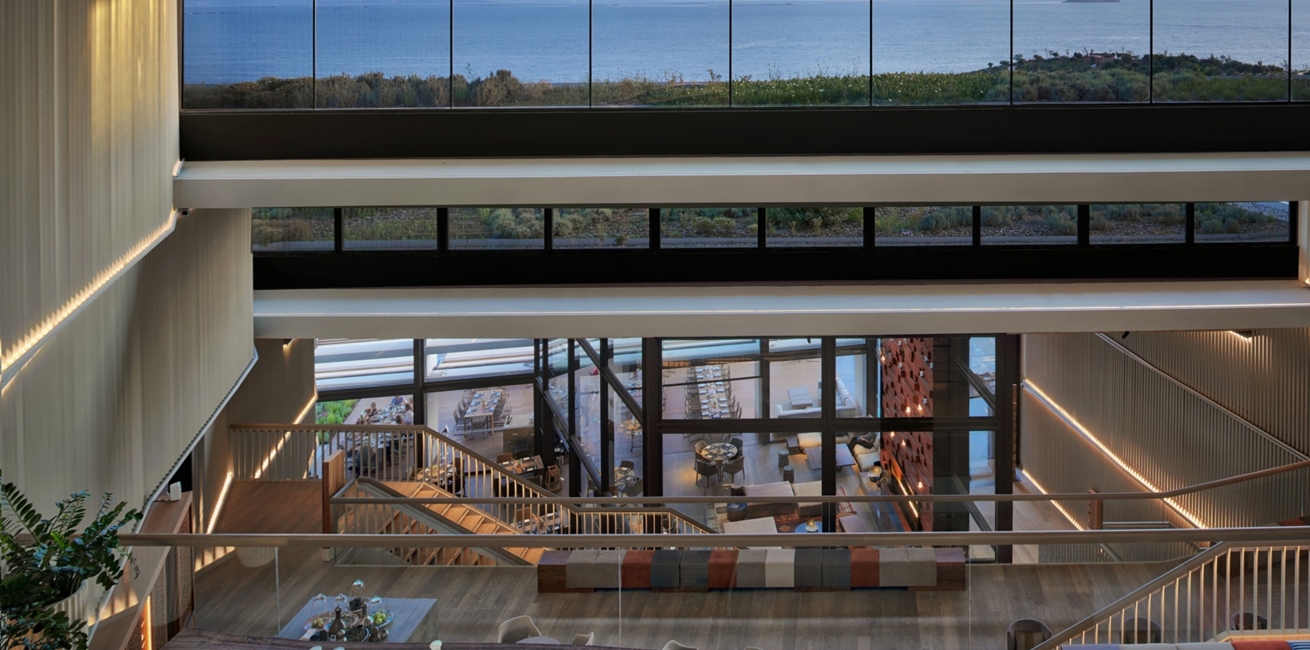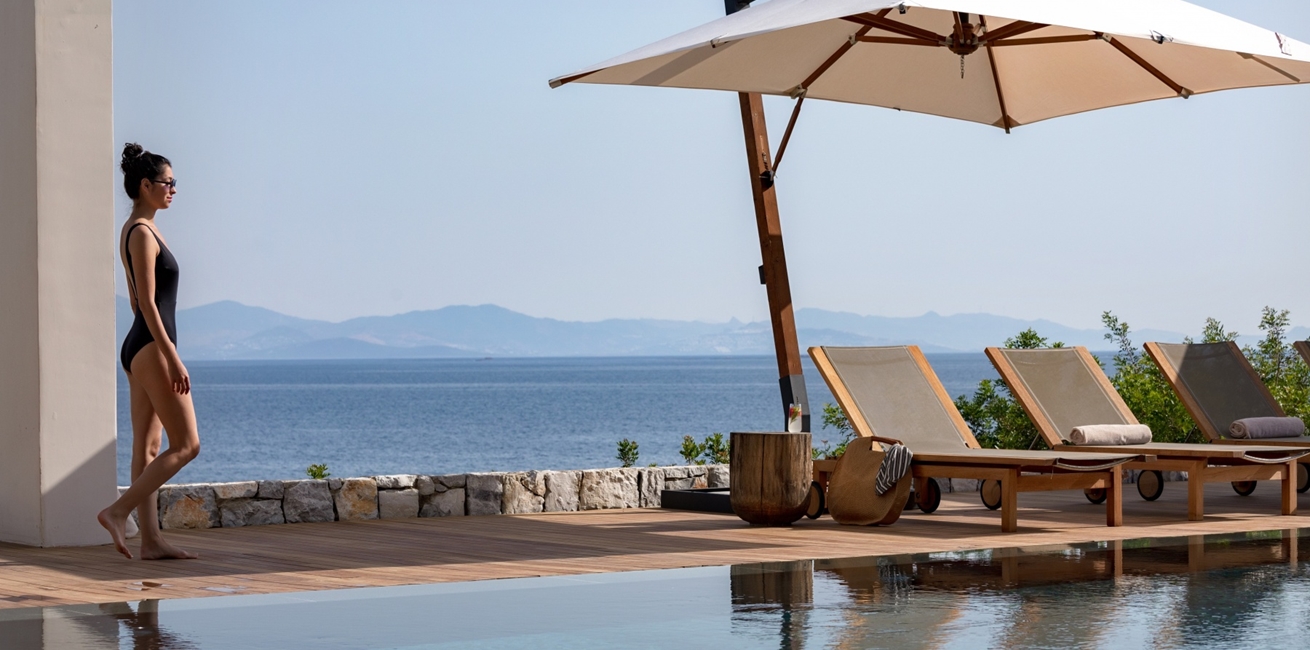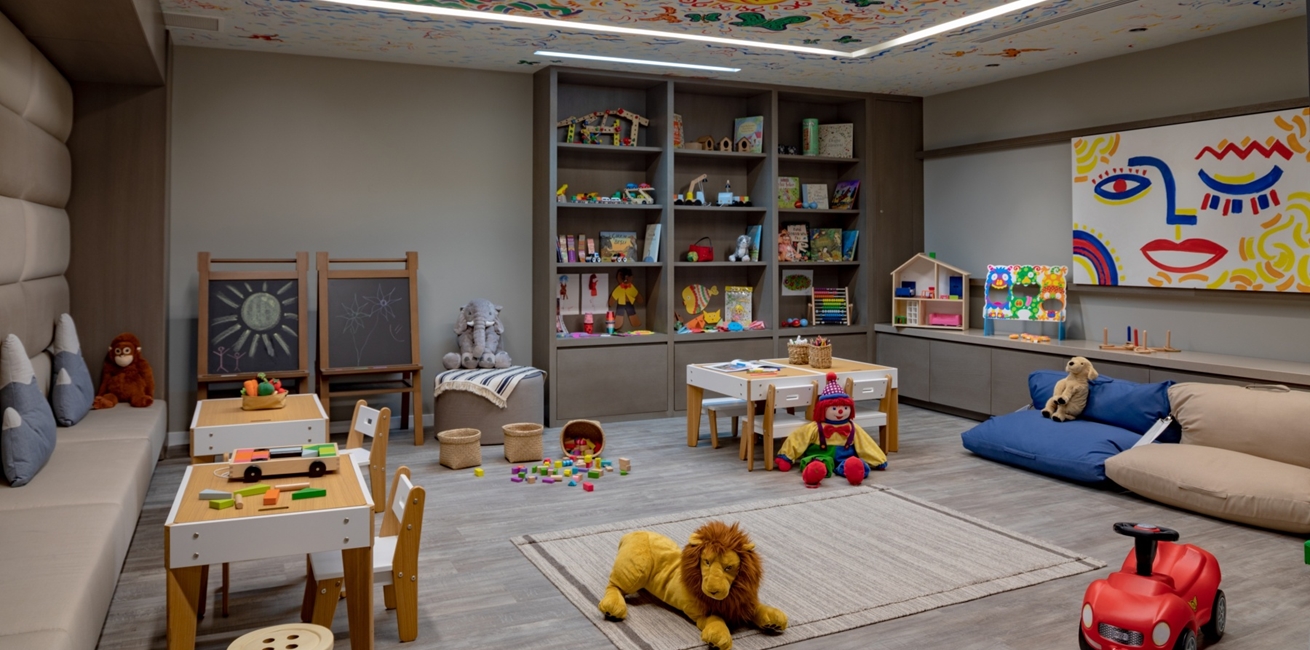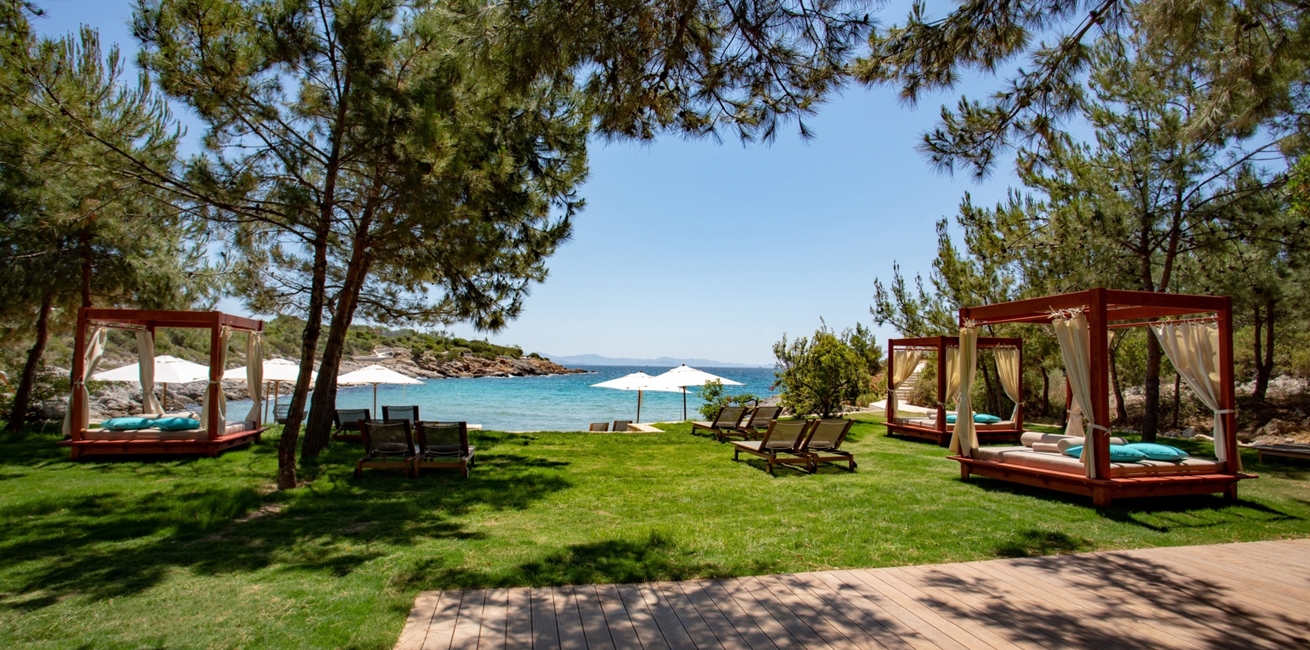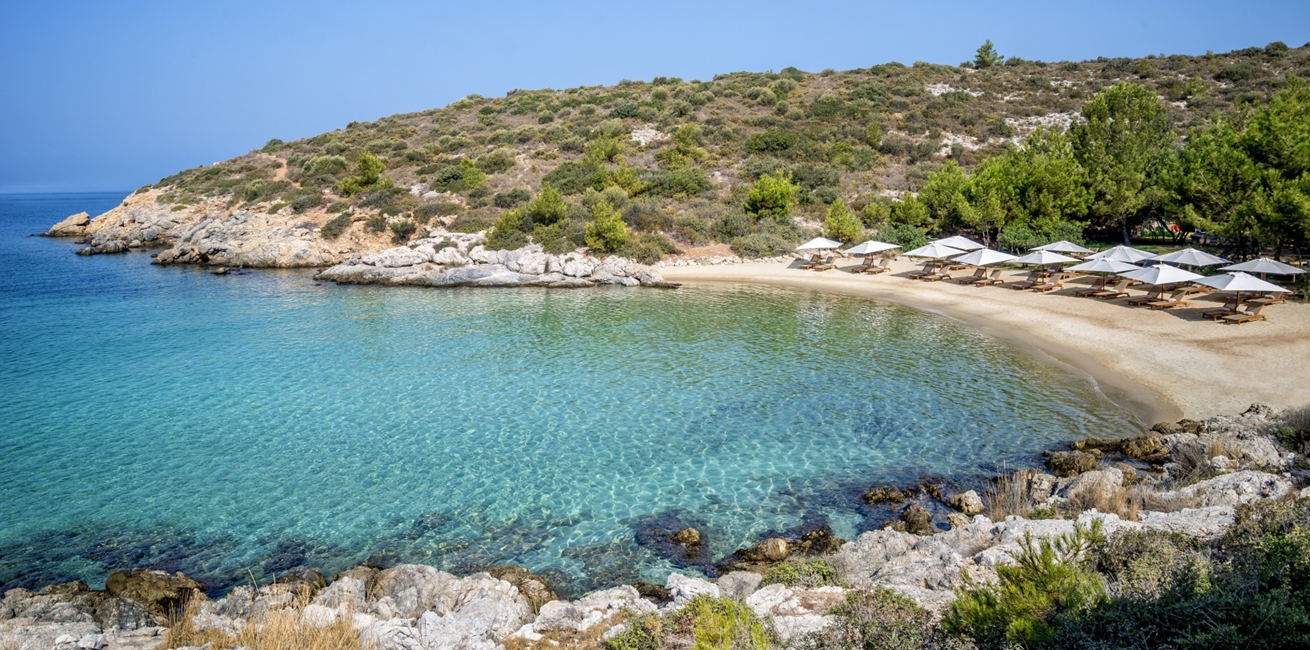 Experiences at Six Senses Kaplankaya, Bodrum
Located across the bay from Bodrum, the vision for Six Senses Kaplankaya is to offer a pioneering approach to wellness while preserving the natural surroundings steeped in history and culture. Seamlessly bridging old and new, the resort combines contemporary architecture and high tech comforts for its 141 guestrooms, six suites, 66 Ridge Terrace Rooms and residences. The resort is carved into giant rock formations with green roofed buildings layered down towards the coastline to offer everyone a view across the turquoise waters of the Aegean Sea. Presenting a robust mosaic of architecture, history and art, the resort is within easy reach of many archaeological sites including two of the Seven Wonders of the Ancient World.
The Turkish hospitality begins with the arrival experience: whether by speedboat slicing a foaming wake to the floating dock, by helicopter descent to a green lawn or by driving up through hills flanked with ancient olive trees and hedges of blooming oleander. Guests walk through the lantern lit portal and wooden doors into a sky-lit lobby where there is a glass railing to look down over the remaining four floors and out to sea. A massive wood table, gold leafed underneath, glows as it presents Turkish delicacies and signature beverages to arriving guests.
The 141 guest rooms including six suites (75 in the main building and 66 Ridge Villas) all boast stunning views to the Aegean Sea. Each guest room and villa was designed to complement the landscape, using natural materials for contemporary elegant simplicity. Meandering paths make this scenic area feel like a Mediterranean village.
Seaview Pool Residences with three bedrooms offering private garden and swimming pools, comfortable living/ for six, separate guest bathroom, fully furnished kitchen, iPad and unlimited high-speed wireless Internet. Available with 1,884 and 1,990-square foot (175 and 185-square meter) rental options.
Guests who travel with their families or prefer extra privacy can book one of the Ridge Terrace Rooms (with or without pool) which are private retreats offering nomadic experiences within the independent buildings. Each terrace room has a small garden with unique surprises such as an ancient olive tree, an outdoor shower, a plunge pool or a cabana filled with gorgeous pillows. A flower filled garden has a terrace for outdoor dining and deep cushions that can be joined for sunbathing or used for meditation.
Guest Services available include:

24 hour GEM (Guest Experience Maker)
24 hour in room/ in villa dining
On-site nurse, exercise physiologist, physiotherapist during the day
Multi-lingual hosts
Personal training
Library with wide selection of books and magazines
Retail boutique offering; select designer clothing and swimwear, local artworks, accessories, home decor and light furniture.
Earth Lab - the place where the property showcases sustainability efforts to support communities and eco systems. Guests are invited to re-connect with the natural world and learn some simple life hacks that will allow them to make a difference.
Indoor and outdoor fun activities for the kids at Grow with Six Senses (swimming, tennis, recycling workshops, bowling, basketball, soccer, yoga, painting, cooking class, handcraft works, nail art at the salon and more).
Concierge to help plan excursions such as scuba diving, guided trips to Bodrum and archaeological sites, boat tours and charters.

Further hotel facilities include:

Expansive 107,640 square foot (10,000 square meter) Spa with 38 treatment rooms.
Fitness and Health & Healing Center offering a truly integrative approach to optimal wellness with core wellness programs including workshops and group wellness and fitness activities.
Hydrothermal experience including; Salt Grotto, crystal seam room, experiencial rains, Finnish Sauna, hydrotherapy pool, heated loungers, foot therapy basins, Igloo and relaxation lounges.
State of the art sport and leisure facilities
Turkish Hammam, skin care treatments
Three private beaches
Indoor and outdoor pools
Helicopter and speedboat transfer, with on-site helipad
Yacht marina
A wide choice of experiences for active guests and guests who prefer to simply sit back and relax, ranging from watersports to helicopter sightseeing or cooking classes.
3 restaurants and 3 bars from which to enjoy Aegean and Mediterranean-inspired fresh, sustainable cuisine with Turkish elements and flavors.
Experiences
Experience the Six Senses Kaplankaya, Bodrum
Six Senses Kaplankaya combines and customises activities to suit active guests and guests who prefer to simply sit back and relax, taking in all that the dazzling destination has to offer. Sport and leisure facilities, three sandy beaches and one indoor and two outdoor pools.
Adventure-seekers can choose from a diverse range of sports and activities on site and on the water. Further afield, there are cultural excursions to Iasos, Mindos, Labranda, Didyma, Miletus, Herakleia, Temple of Artemis at Ephesus and Mausoleum at Halicarnassus, and private boat tours to nearby Greek islands including Patmos, Leros, Lipsi, Kos and Kalimnos.
The Earth Lab showcases the resort's sustainability efforts to support its local communities and ecosystems and encourage guests to learn some simple life-hacks that make a difference when traveling and in their daily lives. Another out-of-the-ordinary experience is the Alchemy Bar, where guests can blend their own spa products using locally-sourced herbs and ingredients.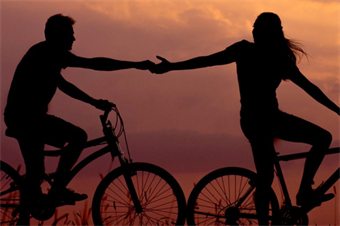 Take advantage of the guided bike tours and you'll become more familiar with the property while in company of one of our trained hosts. Arrive back and cool off with a refreshing dip in the ocean.
Duration
One hour
Inclusions
Bike, water, guide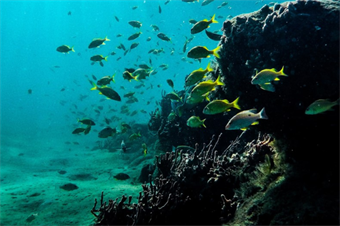 Panayir Island, inhabited by typical marine life for this area, is suitable for experienced divers. Weather conditions may effect visibility. Altinkum Coast Guard Vessel, which was purposely sunk to help repopulate the area with marine life, welcomes certified divers who can dive down to the depth of 59 feet (18 meters). Aegean Wreck Dives visit Europe's largest airplane wreck or an amazing military supply ship.
Inclusions
All dive equipment.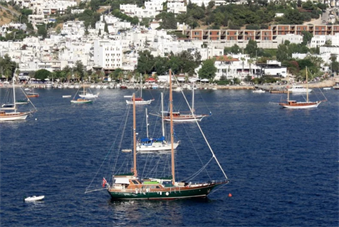 Shaped by the ancient ruins of Halicarnassus with whitewashed houses, crystal clear water and a welcoming breeze, the peninsula is surrounded by 32 small islands with its highest elevation reaching 2,263 feet (690 meters). Here you'll discover enchanting fishing villages nestled within the quiet bays, particularly on the northern side, while tangerine orchards and olive groves cover the fertile interior.
Duration
8 hours; recommended start time is 9:00 am
Inclusions
Transfers, tour guide
Aegean Islands Discovery Yacht Cruise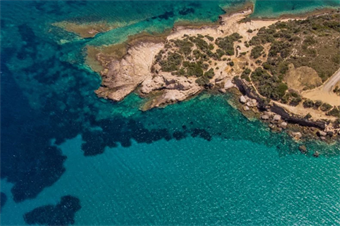 A region that is as wild, pristine and rugged as it is whimsical and wondrous, the Aegean Islands continue to reign supreme as some of Europe's most coveted holidaying spots. Many of the Aegean Islands, with their bleached-white sands, ragged coastal stretches and abundance of castles, are made to be approached by sea. Cruise at your own pace and leave a few footprints as you go.
Duration
One day
Inclusions
Boat charter, soft beverages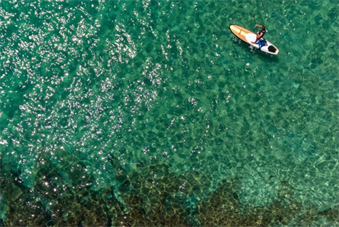 There is a whole range of aqua-choices from windsurfing, canoeing and stand-up paddle boarding to catamarans and water skiing. Try fly boarding, jet skiing and sea-bob, all arranged by the Experiences team.
To enjoy water activities it is essential that you can swim. In-water activities are dependent on weather, tide and sea conditions.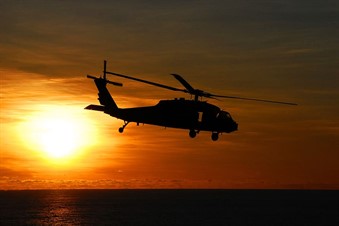 Experience a breath-taking helicopter sightseeing tour over Kaplankaya. There are three stops along the way:
Didyma: The Temple of Apollo is one of the largest temples from the Hellenistic Period.
Miletus: Explore the ancient theater, built in the 4th century BCE.
Priene: This 2,500 year old Ionian city was among the first to be planned with a grid system of streets.
Duration
One hour
Inclusions
Helicopter, guide
The club offers a vast array of fun, learning experiences. Suitable for children from four to twelve years old. Supervised from 9am - 9pm daily.
Here is a sample of just some of the activities on offer:
- Art fun
- Kid's yoga
- Volleyball, basketball and football
- Sand painting, necklace and bracelet
- Craft time
- Hama, Lego, Play Dough time
- Nature club
- Facepaint and fake tattoo/colouring