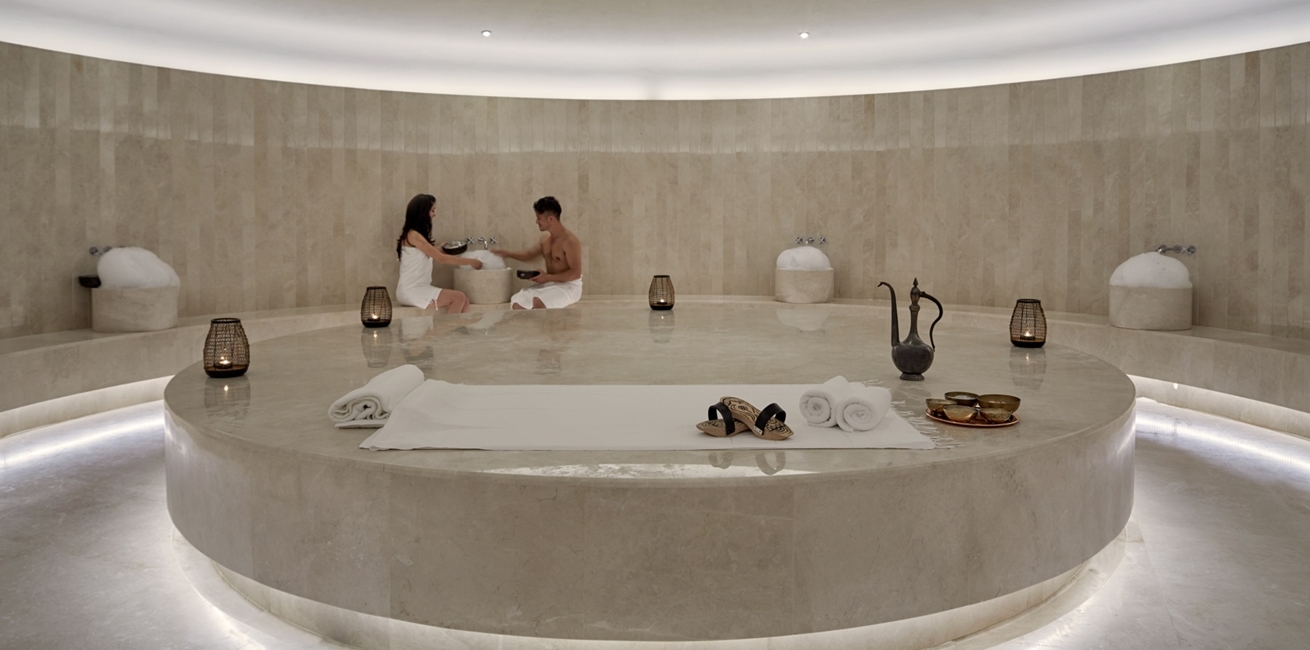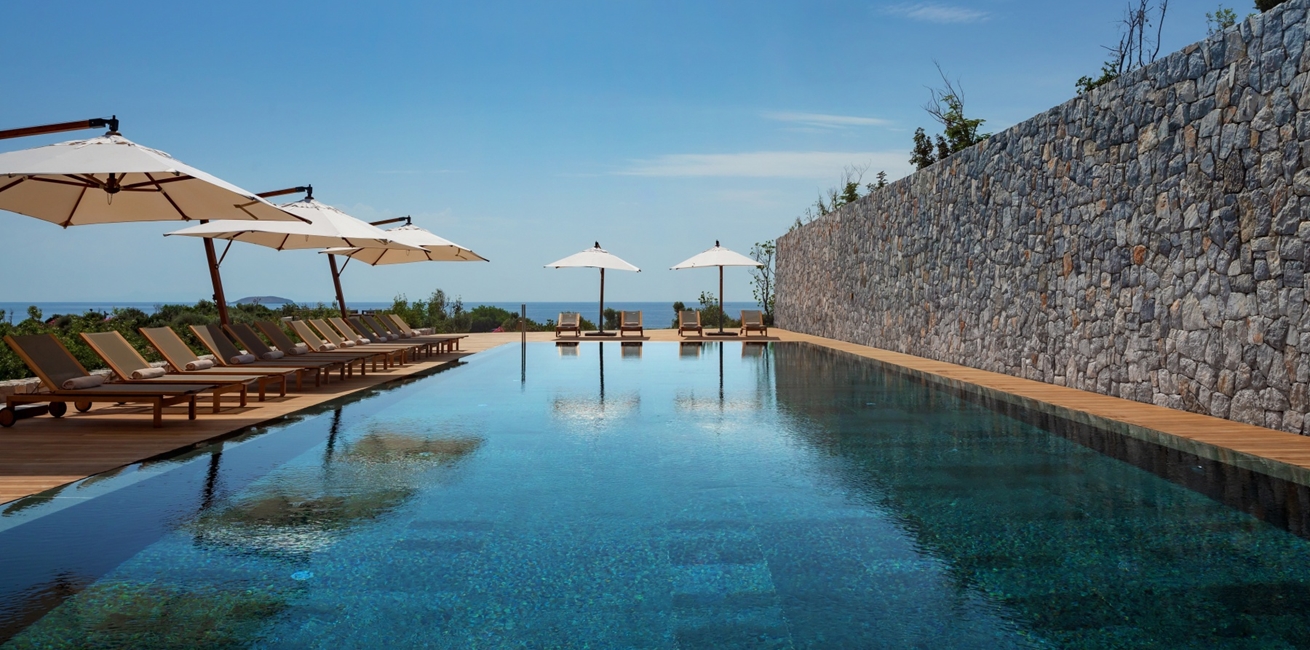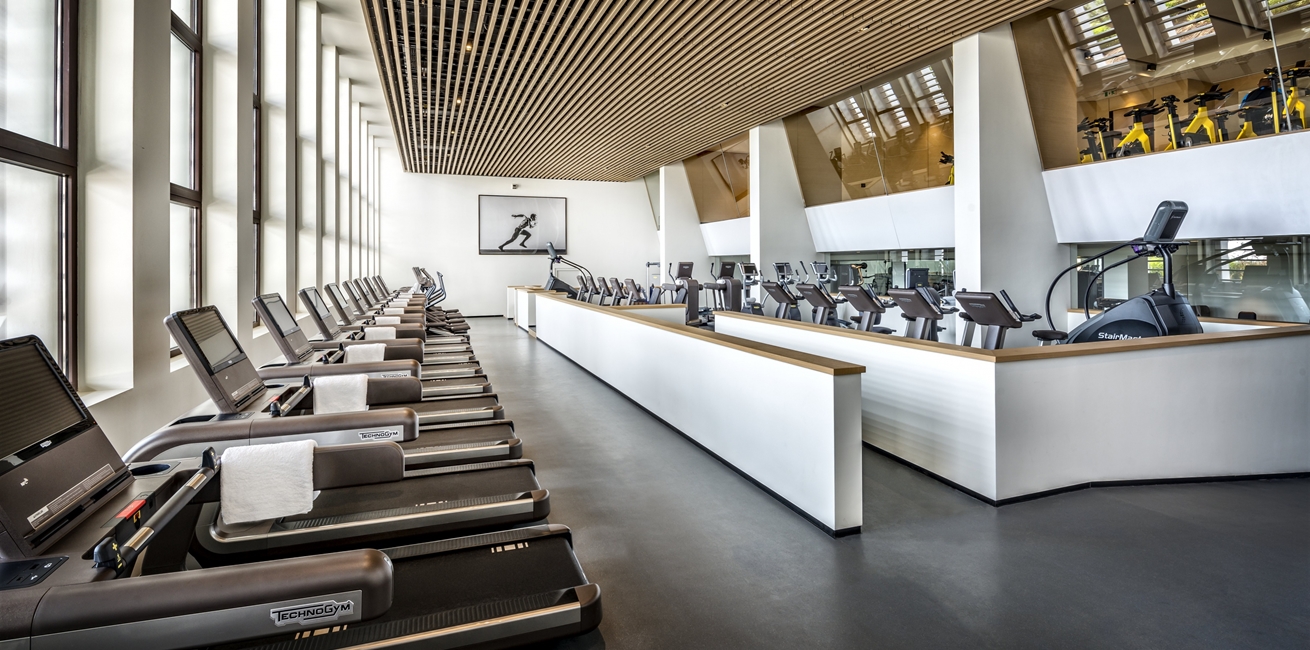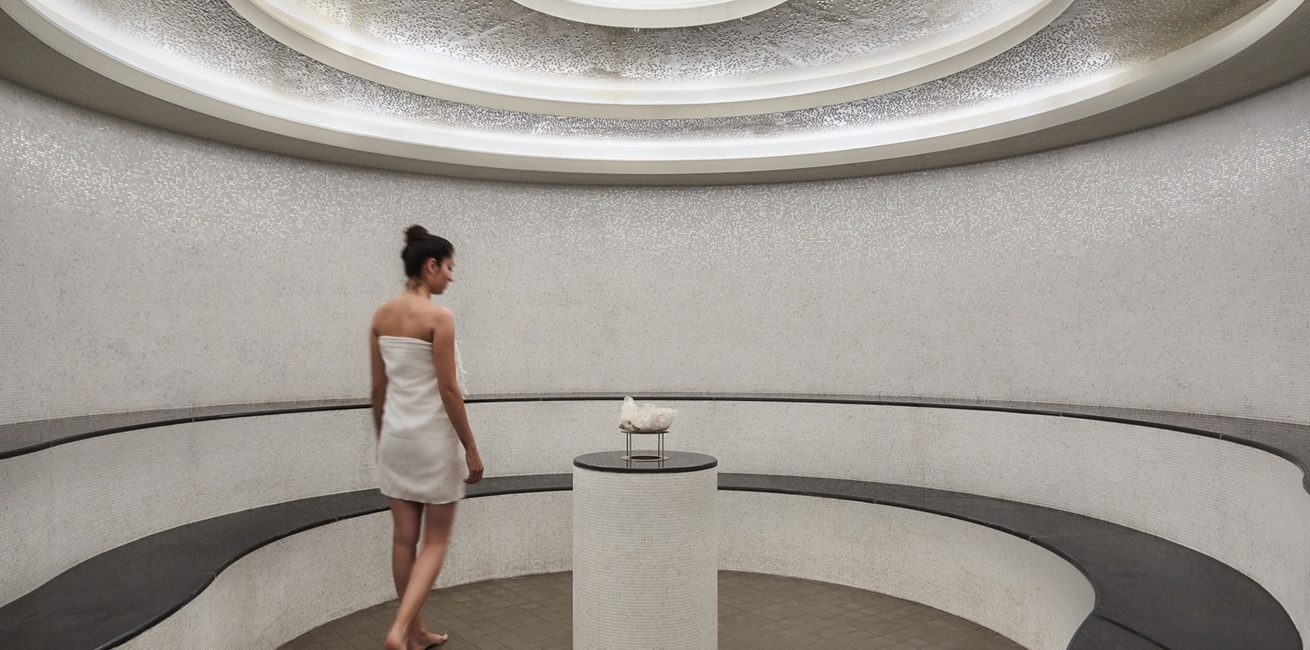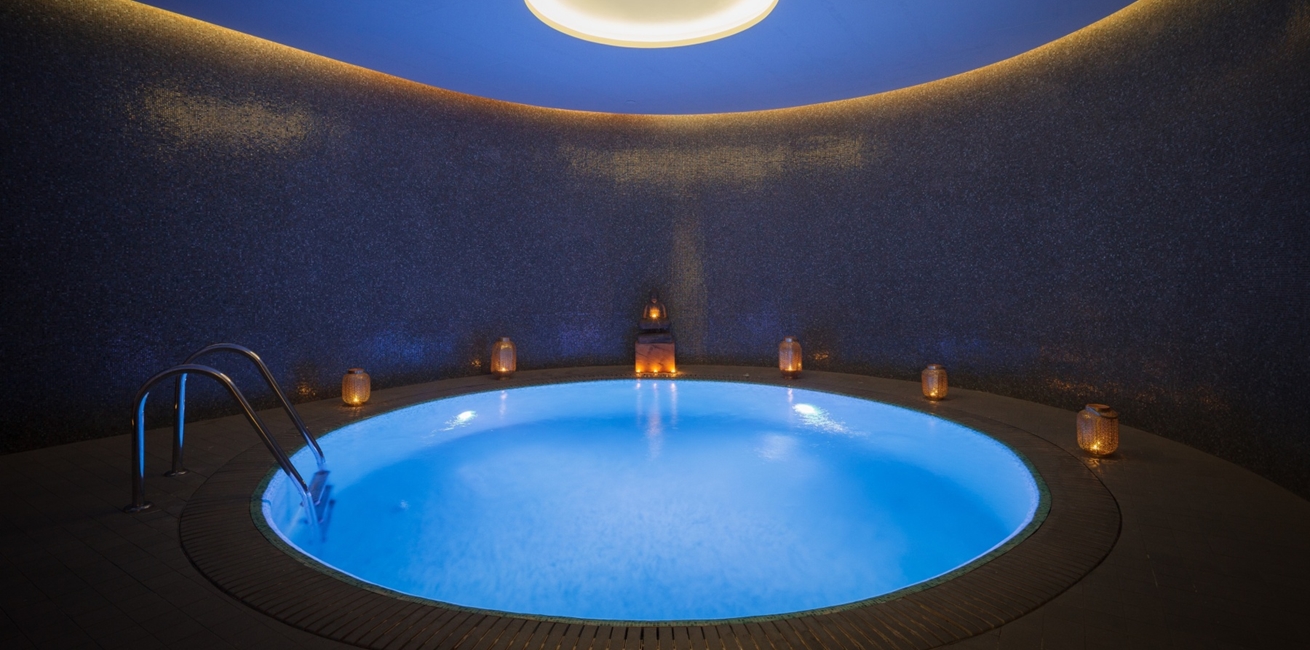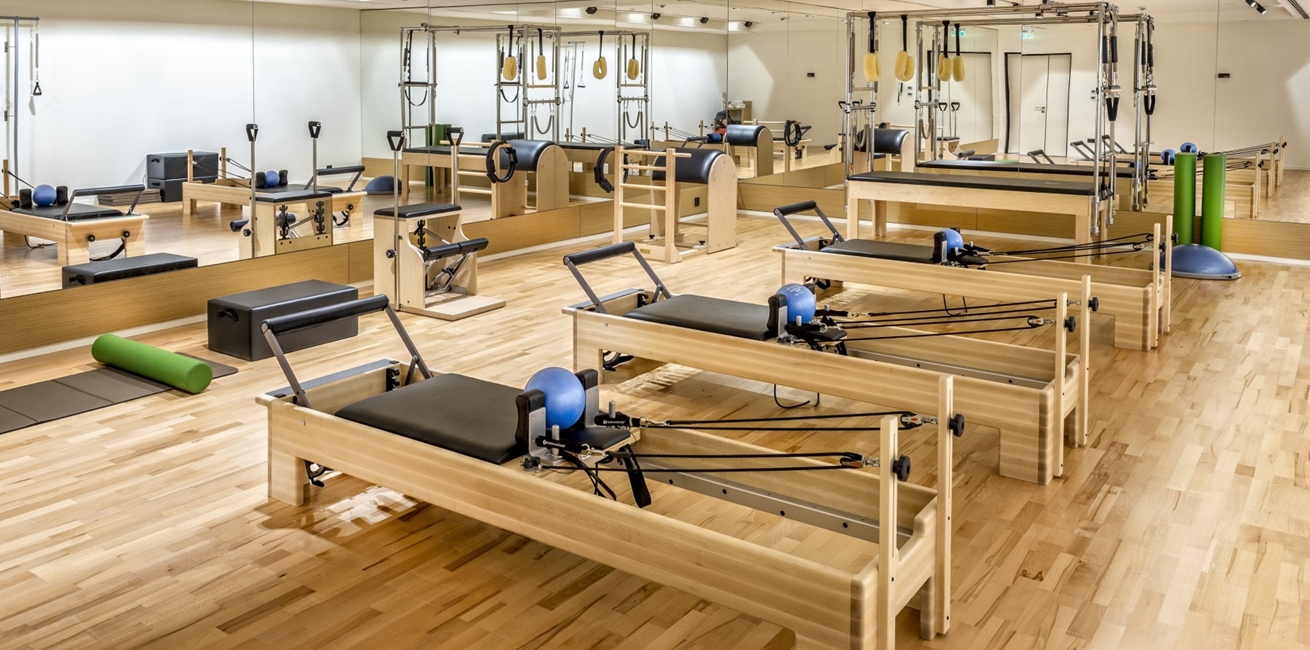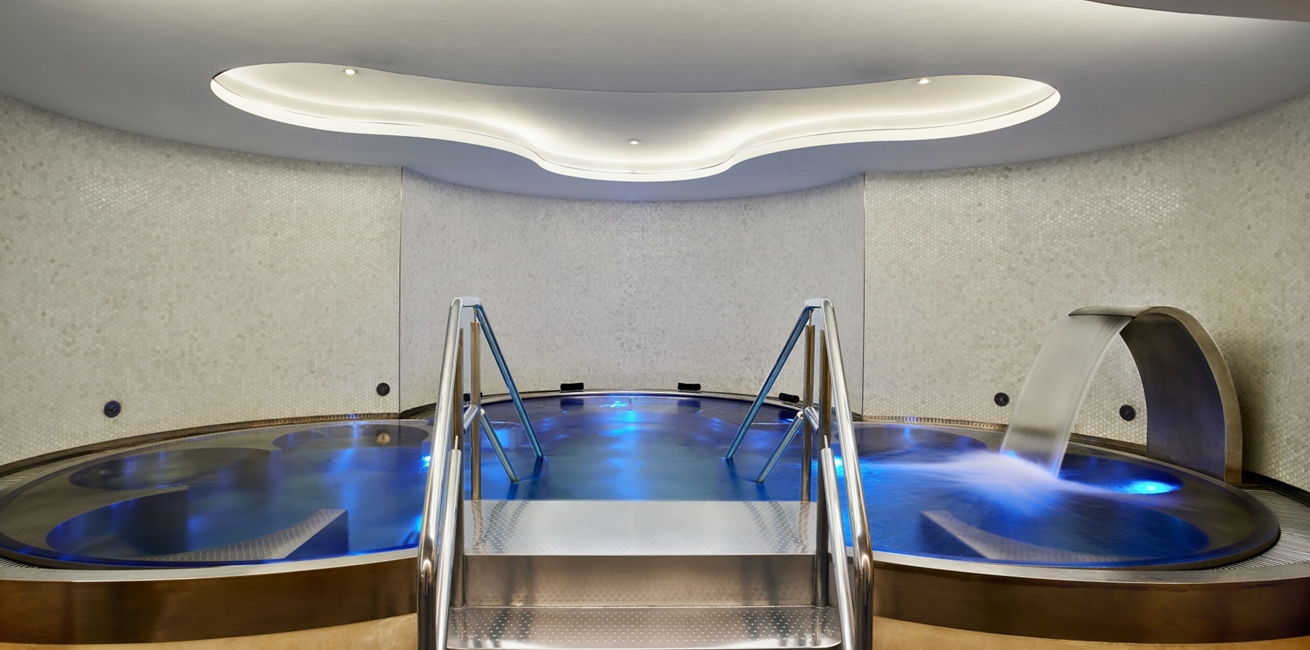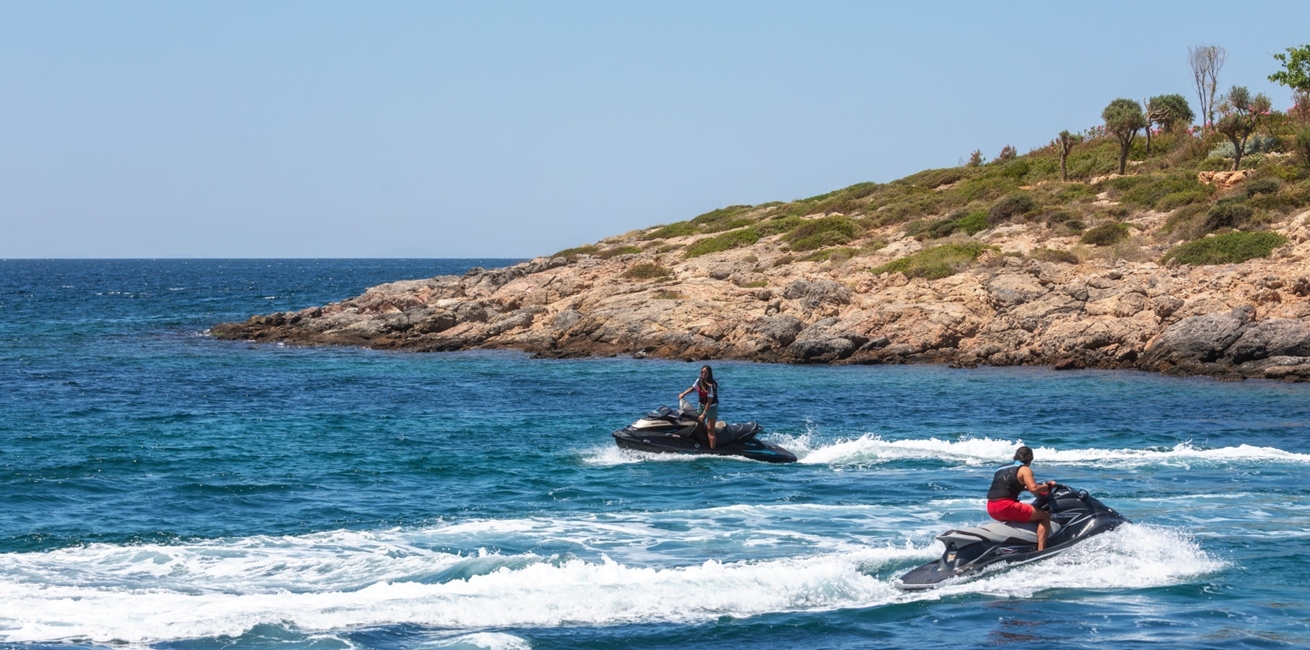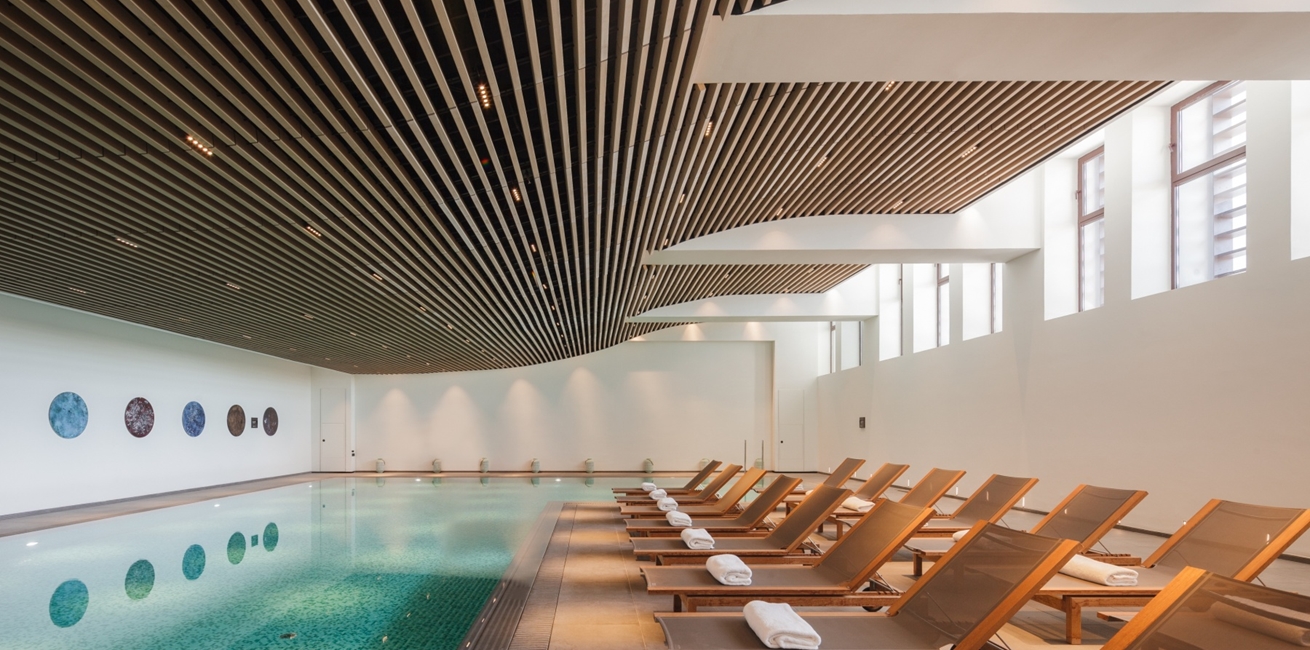 Spa & Wellness
Discover the Spa & Wellness options at Six Senses Kaplankaya, Bodrum
The impressive spa of Six Senses Kaplankaya offers a wide range of holistic wellness, rejuvenation and beauty treatments administered under the guidance of expert therapists and visiting practitioners. Based on the preventative principles of Eastern medicine and the result-orientated Western influences, Six Senses has developed an innovative approach to wellness with leading experts.
For a resort that will provide guests and residents a truly integrative approach to optimal wellness, it is no surprise that Six Senses Spa Kaplankaya is an expansive 107,640-square feet (10,000-square meters).The journey begins with a 23-foot (7-meter) long mediation walk filled with gently flickering light and shadow. The meditational corridor is stencilled like a jewel box in abstract ottoman patterns glowing with a ceiling filled with light points like glittering crystals to create a wonderful guest experience. The spa is rich with an impressive array of signature treatments spread over two floors. Unique artefacts and healing visual art pieces punctuate moments to enhance experiences and ease navigation. Visiting Practitioners, all leaders in their field, will meet with guests and guide them on their journey to create healthier and happier lifestyles. Guests will also experience the groundbreaking Sleep With Six Senses standard, which includes an organic hand-made mattress, cotton bedding that breathes and all the fundamentals for a good night's sleep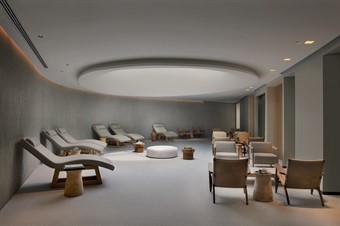 Spa visitors are welcomed into an open-plan spa arrival lounge, which is located on the second floor. The space feels like a gallery, with different areas to move through and view the curated collections of Six Senses yoga and lounge wear, skincare products, accessories and gifts from local artisans. There is also a cozy seating area for relaxation and a healthy drinks corner. This flows through to the Meditation Cave, Hair and Nail Salon and Barber Shop.
There are also traditional Turkish hammams, 38 treatment rooms, sauna and steam rooms, numerous relaxation spaces, an indoor swimming pool and a Watsu pool.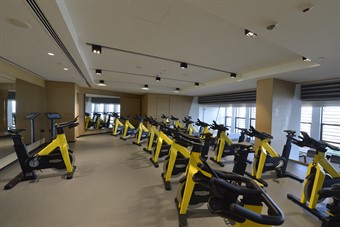 Located on the second floor, a fitness center featuring Technogym cardio and resistance machines inspires every workout thanks to the breathtaking ocean backdrop.
An in-house exercise physiologist and personal trainers are available to help anyone who has a particular area of concern. In addition, there is a weights and movement room, private Kinesis studio, pilates studio, yoga studio, cycling studio and a wallyball/racquetball court.
The Alchemist's Body Scrub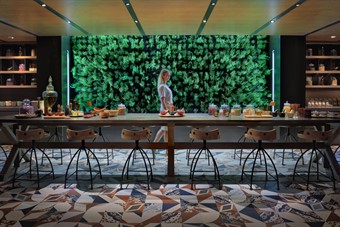 ​Learn in-depth alchemy at this interactive workshop. You will be guided by a skilled therapist and work with a variety of local ingredients and products, feel their textures, smell the wonderful aromas and create your own scrub that will be used in the treatment afterwards.
Kaplankaya Signature Hammam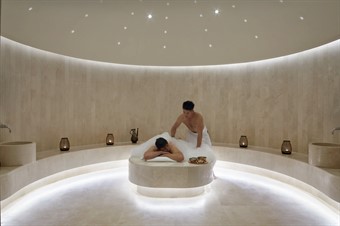 The ultimate body experience that soothes your skin, revitalizes your body and calms your mind. Traditional hammam techniques are used to exfoliate and deeply cleanse the body, leaving you feeling invigorated. Your journey continues with an anti-aging green clay body mask infused with rose essential oil, and concludes with a foam massage followed by a refreshing hair wash and hydrating conditioning scalp treatment.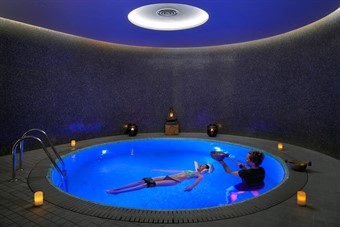 Watsu is used to heal both physical and emotional conditions. It is especially effective in addressing chronic pain, joint stiffness, arthritis, stress, sleep disorders and therapies involving emotional release. Using massage and stretching techniques to soften muscles, stretch tissues and open energy pathways to increase mobility and flexibility and release stored emotions.
Hydrotherapy can enhance health and wellbeing by improving circulation, aids in muscle recovery and soothes aches and pains to name just a few benefits. Take advantage of the many hydrothermal experiences the Six Senses has to offer including a Salt Grotto, Crystal Steam Room, Experiential Rains, Finnish Sauna, Hydrotherapy Pool, Heated Loungers and many more.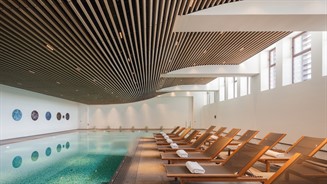 Want to take a relaxing swim away from the sun? Take advantage of the spacious and quiet indoor pool located in the spa.