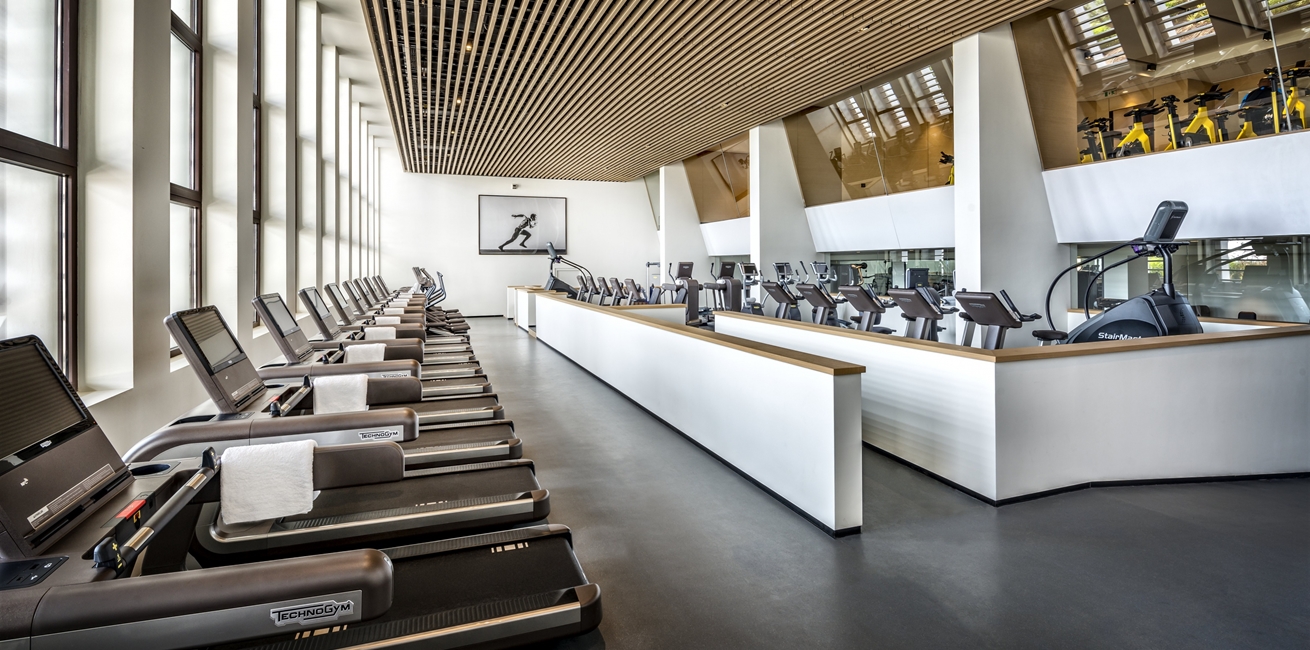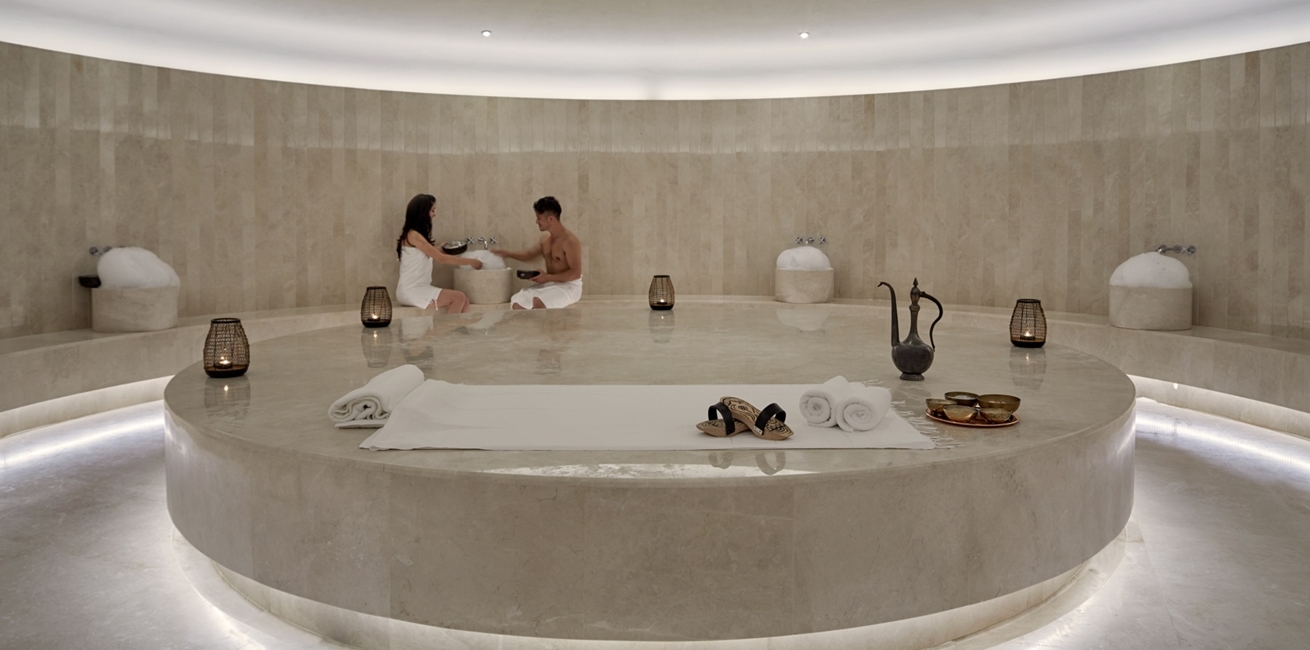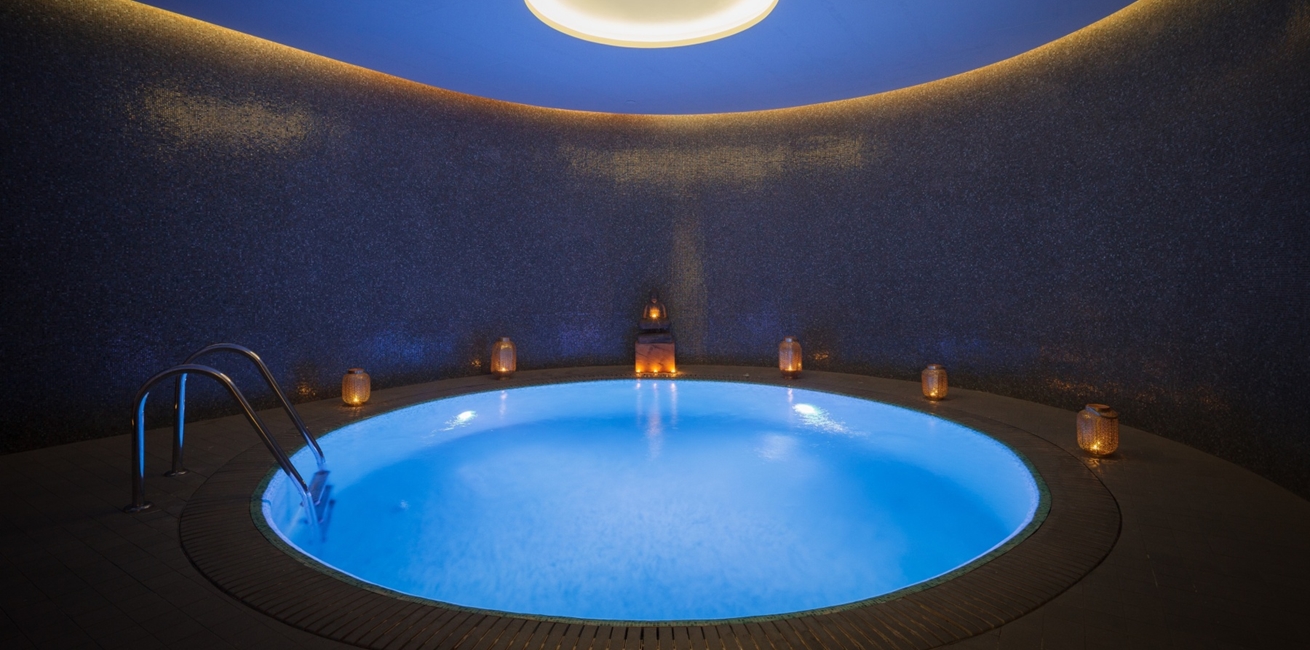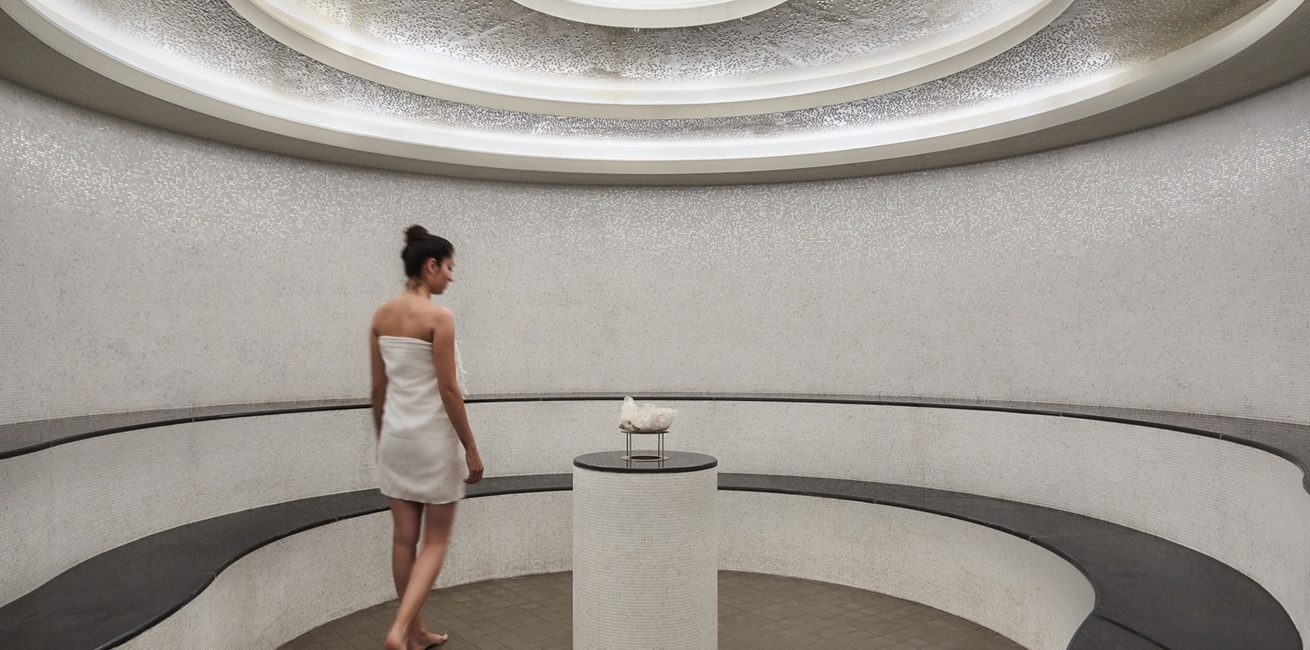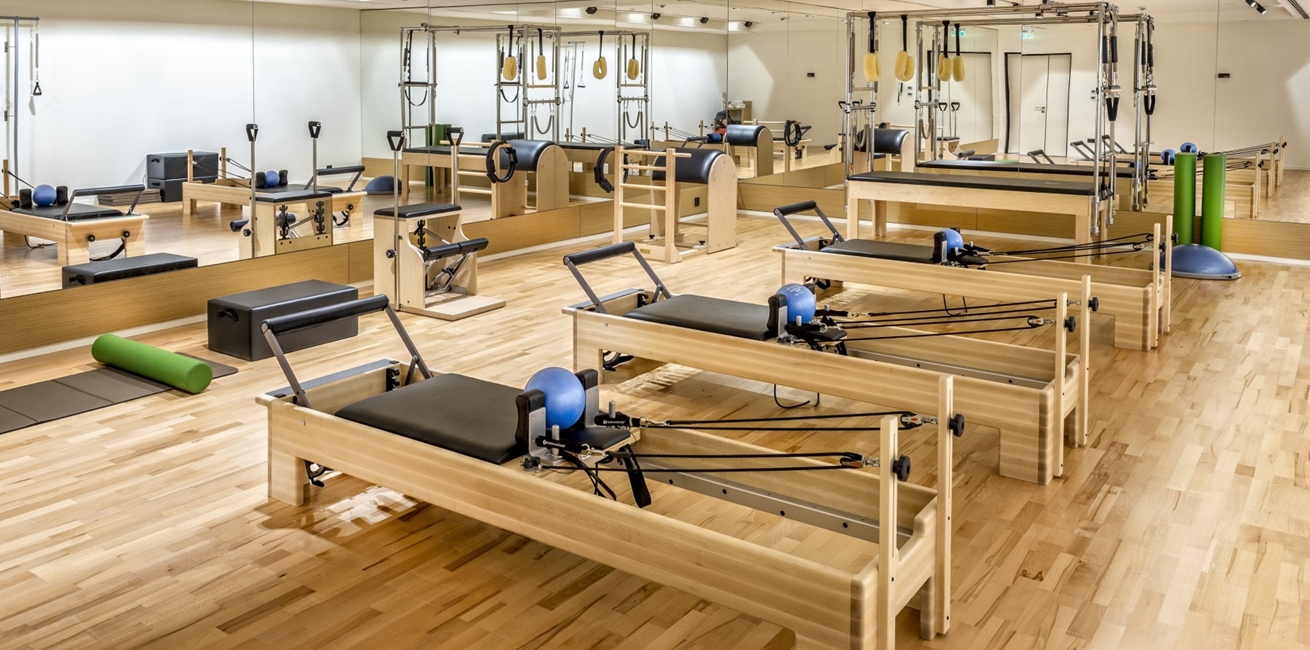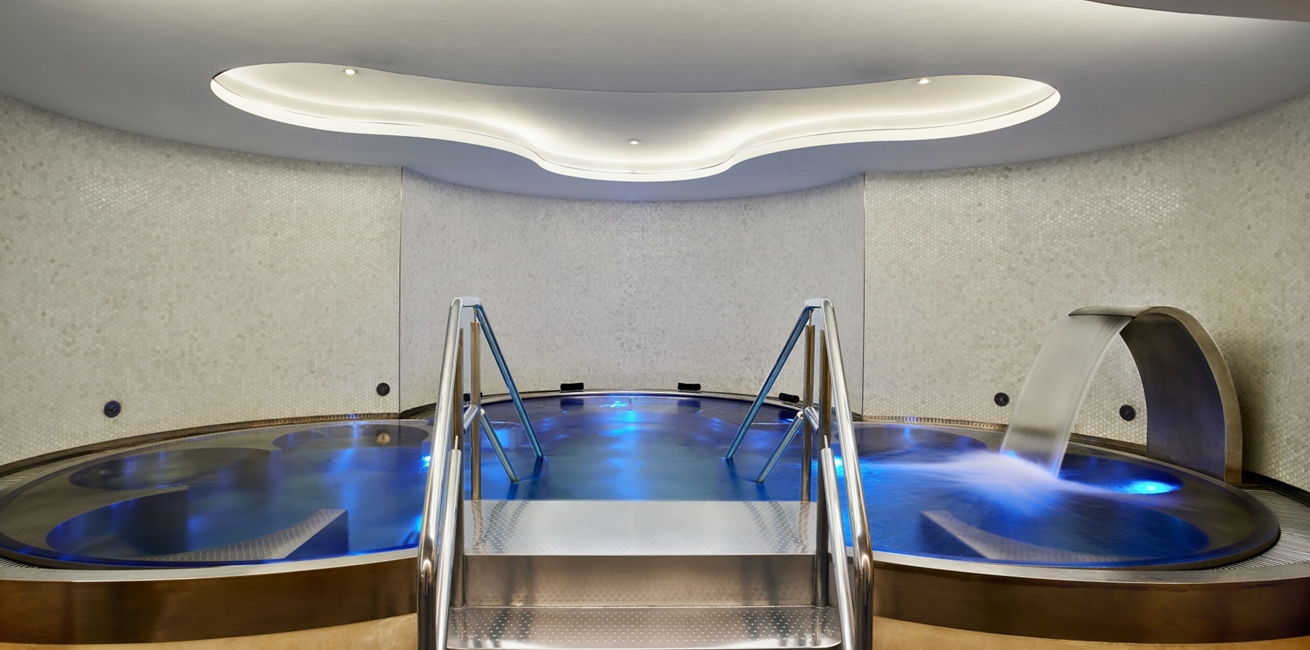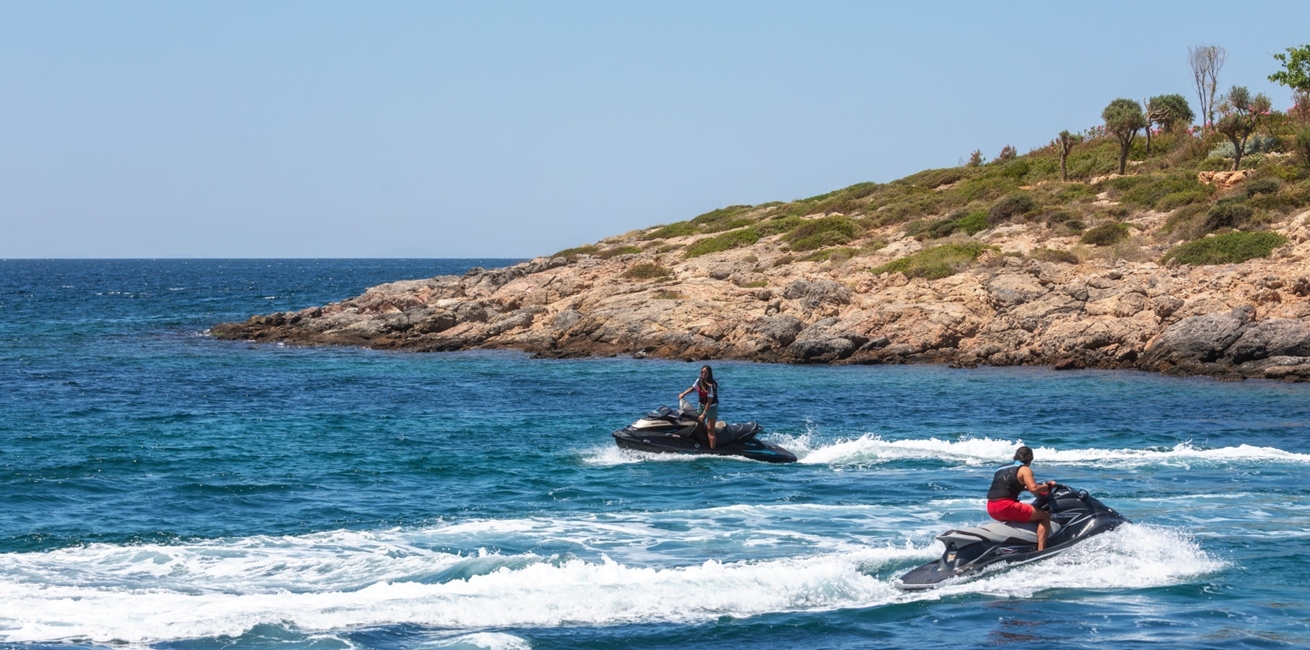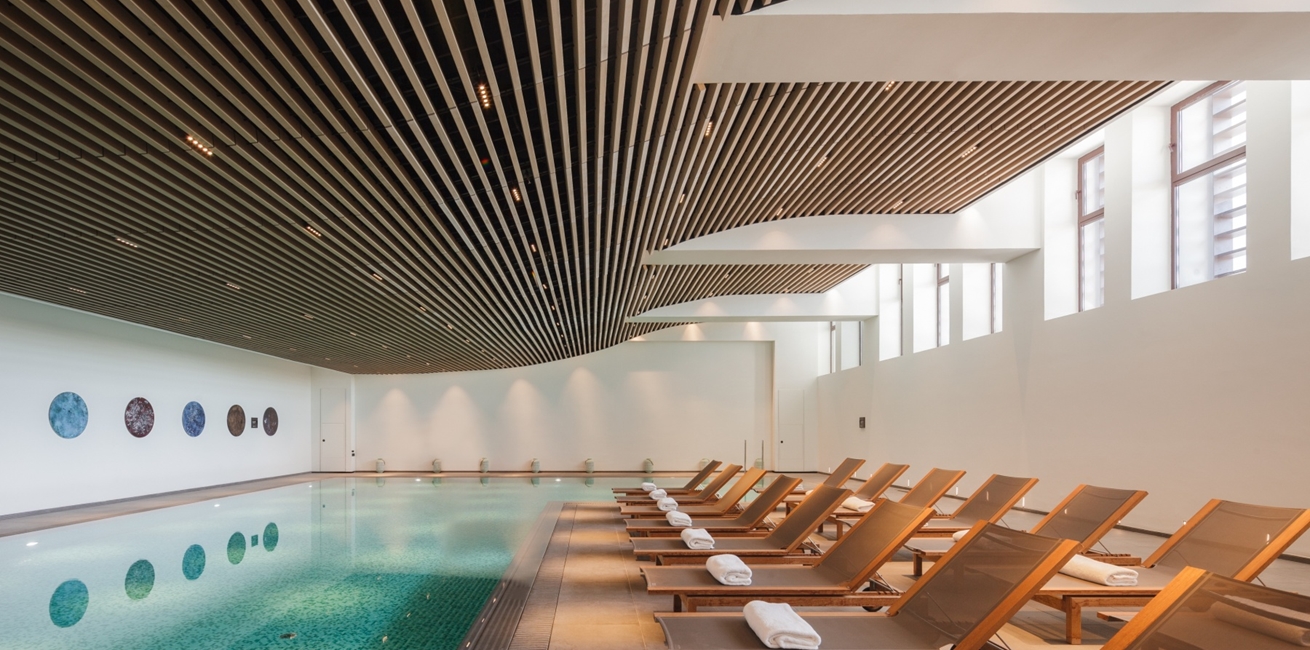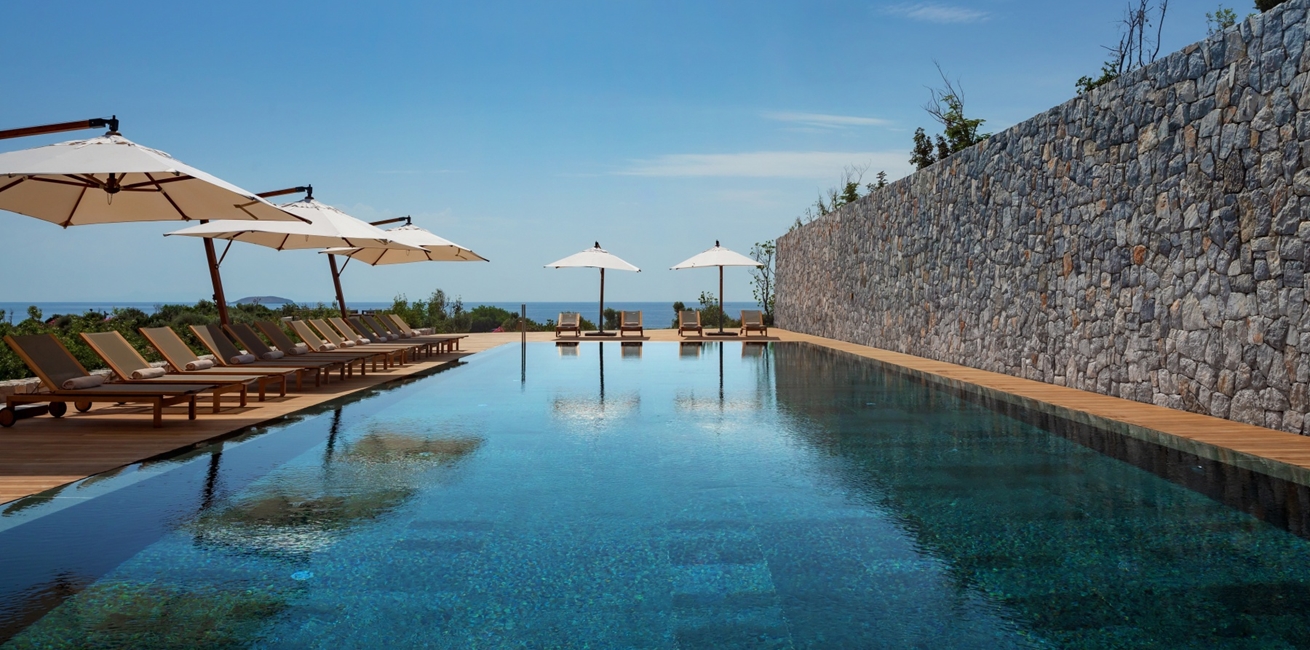 Six Senses Kaplankaya, Bodrum
Discover the Spa & Wellness options at Six Senses Kaplankaya, Bodrum
Located across the bay from Bodrum, the vision for Six Senses Kaplankaya is to offer a pioneering approach to wellness while preserving the natural surroundings steeped in history and culture. Seamlessly bridging old and new, the resort combines contemporary architecture and high tech comforts for its 141 guestrooms, six suites, 66 Ridge Terrace Rooms and residences. The resort is carved into giant rock formations with green roofed buildings layered down towards the coastline to offer everyone a view across the turquoise waters of the Aegean Sea. Presenting a robust mosaic of architecture, history and art, the resort is within easy reach of many archaeological sites including two of the Seven Wonders of the Ancient World.
The Turkish hospitality begins with the arrival experience: whether by speedboat slicing a foaming wake to the floating dock, by helicopter descent to a green lawn or by driving up through hills flanked with ancient olive trees and hedges of blooming oleander. Guests walk through the lantern lit portal and wooden doors into a sky-lit lobby where there is a glass railing to look down over the remaining four floors and out to sea. A massive wood table, gold leafed underneath, glows as it presents Turkish delicacies and signature beverages to arriving guests.
The 141 guest rooms including six suites (75 in the main building and 66 Ridge Villas) all boast stunning views to the Aegean Sea. Each guest room and villa was designed to complement the landscape, using natural materials for contemporary elegant simplicity. Meandering paths make this scenic area feel like a Mediterranean village.
Seaview Pool Residences with three bedrooms offering private garden and swimming pools, comfortable living/ for six, separate guest bathroom, fully furnished kitchen, iPad and unlimited high-speed wireless Internet. Available with 1,884 and 1,990-square foot (175 and 185-square meter) rental options.
Guests who travel with their families or prefer extra privacy can book one of the Ridge Terrace Rooms (with or without pool) which are private retreats offering nomadic experiences within the independent buildings. Each terrace room has a small garden with unique surprises such as an ancient olive tree, an outdoor shower, a plunge pool or a cabana filled with gorgeous pillows. A flower filled garden has a terrace for outdoor dining and deep cushions that can be joined for sunbathing or used for meditation.
Guest Services include:

24 hour GEM (Guest Experience Maker)
24 hour in room/ in villa dining
On-site nurse, exercise physiologist, physiotherapist during the day
Multi-lingual hosts
Personal training
Library with wide selection of books and magazines
Retail boutique offering; select designer clothing and swimwear, local artworks, accessories, home decor and light furniture.
Earth Lab - the place where the property showcases sustainability efforts to support communities and eco systems. Guests are invited to re-connect with the natural world and learn some simple life hacks that will allow them to make a difference.
Indoor and outdoor fun activities for the kids at Grow with Six Senses (swimming, tennis, recycling workshops, bowling, basketball, soccer, yoga, painting, cooking class, handcraft works, nail art at the salon and more).
Concierge to help plan excursions such as scuba diving, guided trips to Bodrum and archaeological sites, boat tours and charters.

Further hotel facilities include:

Expansive 107,640 square foot (10,000 square meter) Spa with 38 treatment rooms.
Fitness and Health & Healing Center offering a truly integrative approach to optimal wellness with core wellness programs including workshops and group wellness and fitness activities.
Hydrothermal experience including; Salt Grotto, crystal seam room, experiencial rains, Finnish Sauna, hydrotherapy pool, heated loungers, foot therapy basins, Igloo and relaxation lounges.
State of the art sport and leisure facilities
Turkish Hammam, skin care treatments
Three private beaches
Indoor and outdoor pools
Helicopter and speedboat transfer, with on-site helipad
Yacht marina
A wide choice of experiences for active guests and guests who prefer to simply sit back and relax, ranging from watersports to helicopter sightseeing or cooking classes.
3 restaurants and 3 bars from which to enjoy Aegean and Mediterranean-inspired fresh, sustainable cuisine with Turkish elements and flavours.
Spa & Wellness
Discover the Spa & Wellness options at Six Senses Kaplankaya, Bodrum
The impressive spa of Six Senses Kaplankaya offers a wide range of holistic wellness, rejuvenation and beauty treatments administered under the guidance of expert therapists and visiting practitioners. Based on the preventative principles of Eastern medicine and the result-orientated Western influences, Six Senses has developed an innovative approach to wellness with leading experts.
For a resort that will provide guests and residents a truly integrative approach to optimal wellness, it is no surprise that Six Senses Spa Kaplankaya is an expansive 107,640-square feet (10,000-square meters).The journey begins with a 23-foot (7-meter) long mediation walk filled with gently flickering light and shadow. The meditational corridor is stencilled like a jewel box in abstract ottoman patterns glowing with a ceiling filled with light points like glittering crystals to create a wonderful guest experience. The spa is rich with an impressive array of signature treatments spread over two floors. Unique artefacts and healing visual art pieces punctuate moments to enhance experiences and ease navigation. Visiting Practitioners, all leaders in their field, will meet with guests and guide them on their journey to create healthier and happier lifestyles. Guests will also experience the groundbreaking Sleep With Six Senses standard, which includes an organic hand-made mattress, cotton bedding that breathes and all the fundamentals for a good night's sleep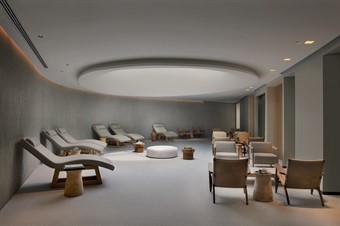 Spa visitors are welcomed into an open-plan spa arrival lounge, which is located on the second floor. The space feels like a gallery, with different areas to move through and view the curated collections of Six Senses yoga and lounge wear, skincare products, accessories and gifts from local artisans. There is also a cozy seating area for relaxation and a healthy drinks corner. This flows through to the Meditation Cave, Hair and Nail Salon and Barber Shop.
There are also traditional Turkish hammams, 38 treatment rooms, sauna and steam rooms, numerous relaxation spaces, an indoor swimming pool and a Watsu pool.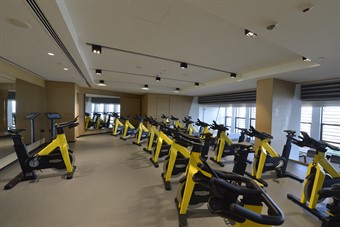 Located on the second floor, a fitness center featuring Technogym cardio and resistance machines inspires every workout thanks to the breathtaking ocean backdrop.
An in-house exercise physiologist and personal trainers are available to help anyone who has a particular area of concern. In addition, there is a weights and movement room, private Kinesis studio, pilates studio, yoga studio, cycling studio and a wallyball/racquetball court.
The Alchemist's Body Scrub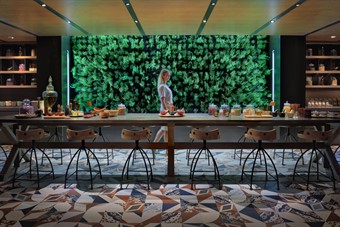 ​Learn in-depth alchemy at this interactive workshop. You will be guided by a skilled therapist and work with a variety of local ingredients and products, feel their textures, smell the wonderful aromas and create your scrub that will be used in the treatment afterwards.
Kaplankaya Signature Hammam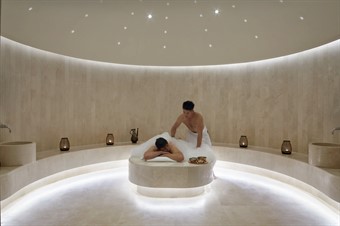 The ultimate body experience that soothes your skin, revitalizes your body and calms your mind. Traditional hammam techniques are used to exfoliate and deeply cleanse the body, leaving you feeling invigorated. Your journey continues with an anti-aging green clay body mask infused with rose essential oil, and concludes with a foam massage followed by a refreshing hair wash and hydrating conditioning scalp treatment.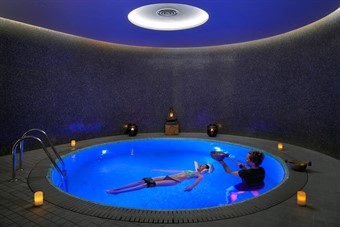 Watsu is used to heal both physical and emotional conditions. It is especially effective in addressing chronic pain, joint stiffness, arthritis, stress, sleep disorders and therapies involving emotional release. Using massage and stretching techniques to soften muscles, stretch tissues and open energy pathways to increase mobility and flexibility and release stored emotions.