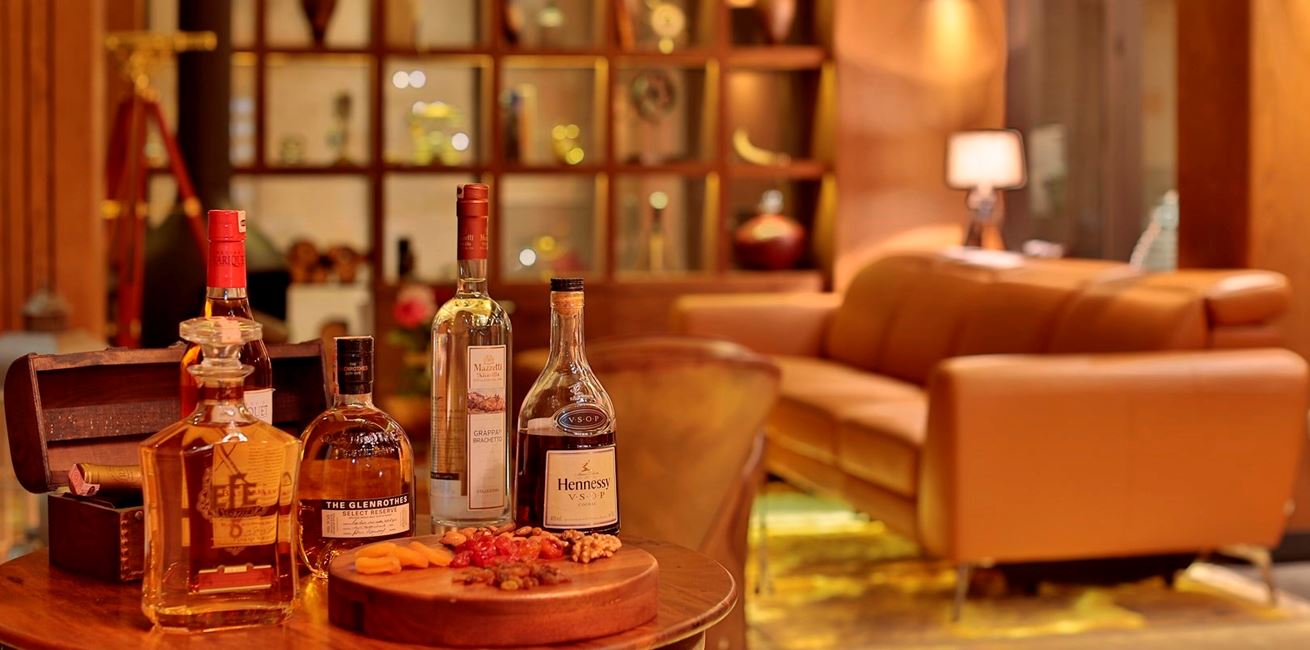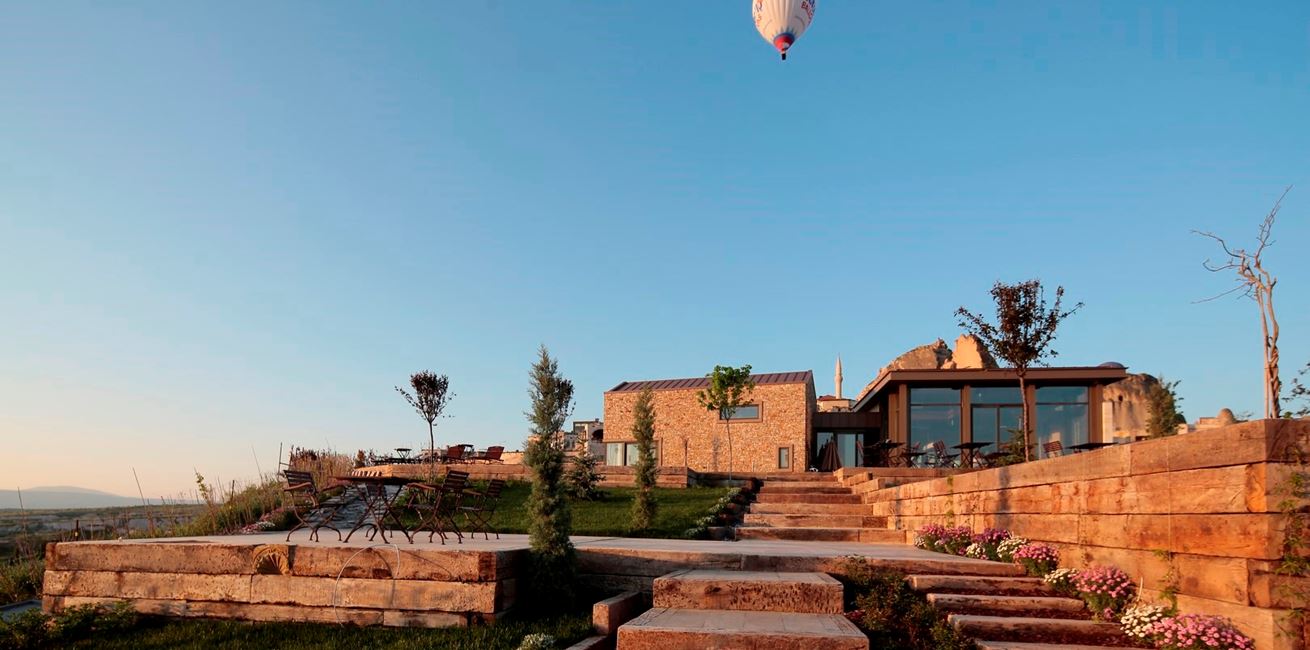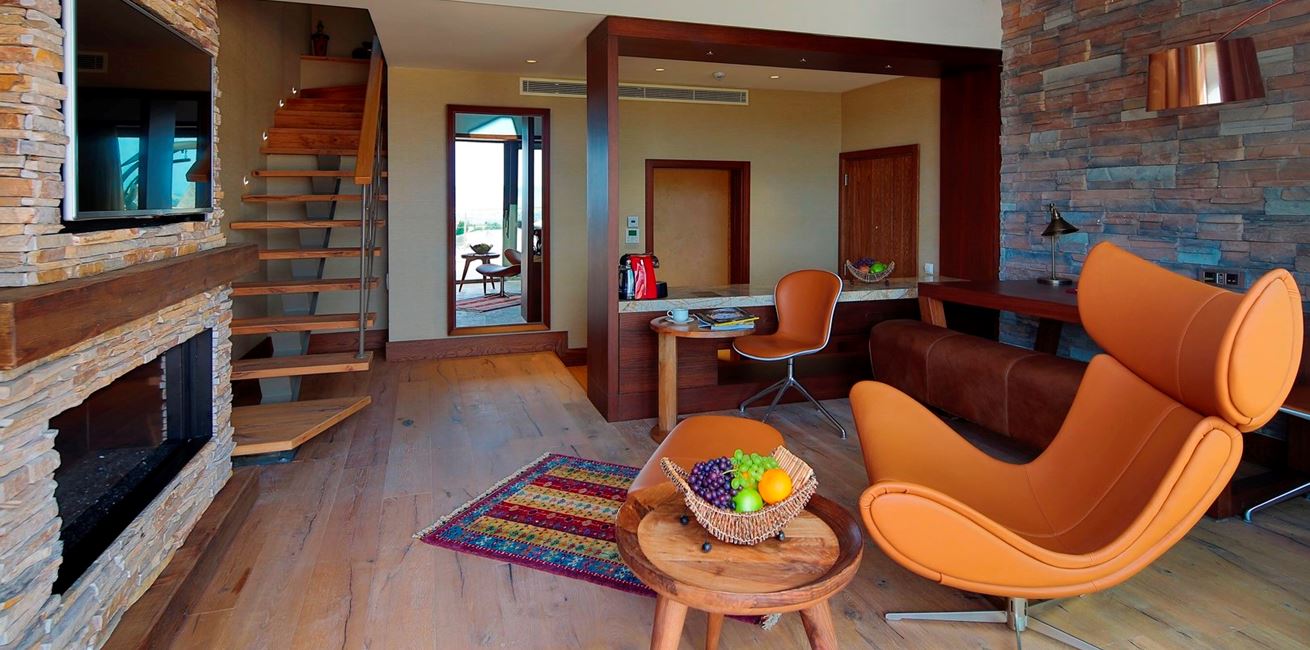 Ariana Sustainable Luxury Lodge, Cappadocia
Explore the wonders of ancient Anatolia in the land of mystery, where east meets west
At a glance....
From 295€ per room per night (bed & breakfast)
Ideally located to explore the Cappadocia region
45 minute drive from

Nevsehir Airport &

80 minute drive from Kayseri Airport
11 Unique rooms include cave suites
Complimentary high-speed WiFi
Complimentary morning lobby refreshments

Complimentary a

fternoon tea with pastries at 5:30 pm.
Complimentary port and cookie service at 9:30 pm.
Activities available to book at the hotel
Ideal to combined with a visit to Istanbul
Regular daily flights from Istanbul
Stay here for an unforgettable city break in Cappadocia

The Ariana Sustainable Luxury Lodge is located atop the Uchisar Valley, offering a completely unique perspective of Cappadocia; the land that witnessed the rise of the first civilisations in world history.
Sustainability
Advanced environmental technologies have been utilised to minimise the impact of the hotel on the local environment whilst also ensuring guests remain in the very lap of luxury.
Rooms Overview
The hotel houses 11 unique rooms, each named after famous Goddesses and are exquisitely decorated with an inviting ambience to transform your stay into a one of a kind experience. All of the suites offer the perfect blend of contemporary comfort and luxuriously appointed style.
Cave Rooms
The Cave Rooms are exactly what they sound like, cut directly into the rock, but with modern comforts like espresso machines, WiFi, and curvy contemporary furniture. And of the suites, some are cave dwellings, while others are above ground, but all are spacious, stylish, and similarly luxe. Many come with gas fireplaces or onyx bathtubs, and those that aren't subterranean boast impressive views. Of particular note is the restaurant, which isn't just a glorious glass structure with an extraordinary view but also has its own gardens and vineyard, and serves impeccably farm-fresh Mediterranean fare.
Cappadocia & Istanbul Experience
There are two airports servicing the Cappadocia region; Nevsehir Kapadokya Airport (40 minute transfer time) and Kayseri Erkilet Airport (80 minute transfer time) both with regular daily internal flights to Istanbul. Therefore, it makes perfect sense to combined a visit to Cappadocia with a few days exploring Istanbul, the bustling metropolis of Turkey, is a city full of charm, where the past goes hand in hand with the present and every step brings to light a relic of times gone by. At the crossroads of two continents - Europe and Asia - this spectacular city has absorbed the best of both worlds. With its beautiful historic landmarks, quintessential cuisine, vibrant nightlife, festivals of art and music, celebration of faith, labyrinths of marketplaces and shopping arcades, the beating heart of Istanbul, and the soul of Bosphorus under the watchful eye of the Maiden's Tower is a traveller's dream. The Turquoise Collection offer a range of hotels in Istanbul.
Why book with us?
At The Turquoise Collection you can book to stay at the Ariana Sustainable Luxury Lodge on a room only basis or as part of a ATOL protected holiday including flights. Speak to one of our Journey Planners who will be on hand every step of the way in planning you stay in Cappadocia.
How to book....

Bed and breakfast room rates based on 2 adults sharing.

A 30% deposit per room secures your accommodation booking, with the final balance payable 12 weeks before check in date.

Where an early booking deposit has been offered a 50% deposit secures your accommodation booking, with the final balance payable 12 weeks before the check in date.

ATOL protected holidays All flights from the UK will be via Istanbul, therefore we suggest staying a few days exploring the city before taking your internal flight down to Cappadocia.

We would be pleased to plan you ATOL protected package with flights from the UK to Istanbul, hotel in Istanbul, internal flights to Cappadocia, hotel in Cappadocia and all private transfers.

We recommend a minimum of 5 nights with 2 nights spent in Istanbul and 3 nights at the Ariana Sustainable Luxury Lodge in Cappadocia.

Let us have your preferred travel dates, departure airport and number of guests here:

Send me a quote for my dates