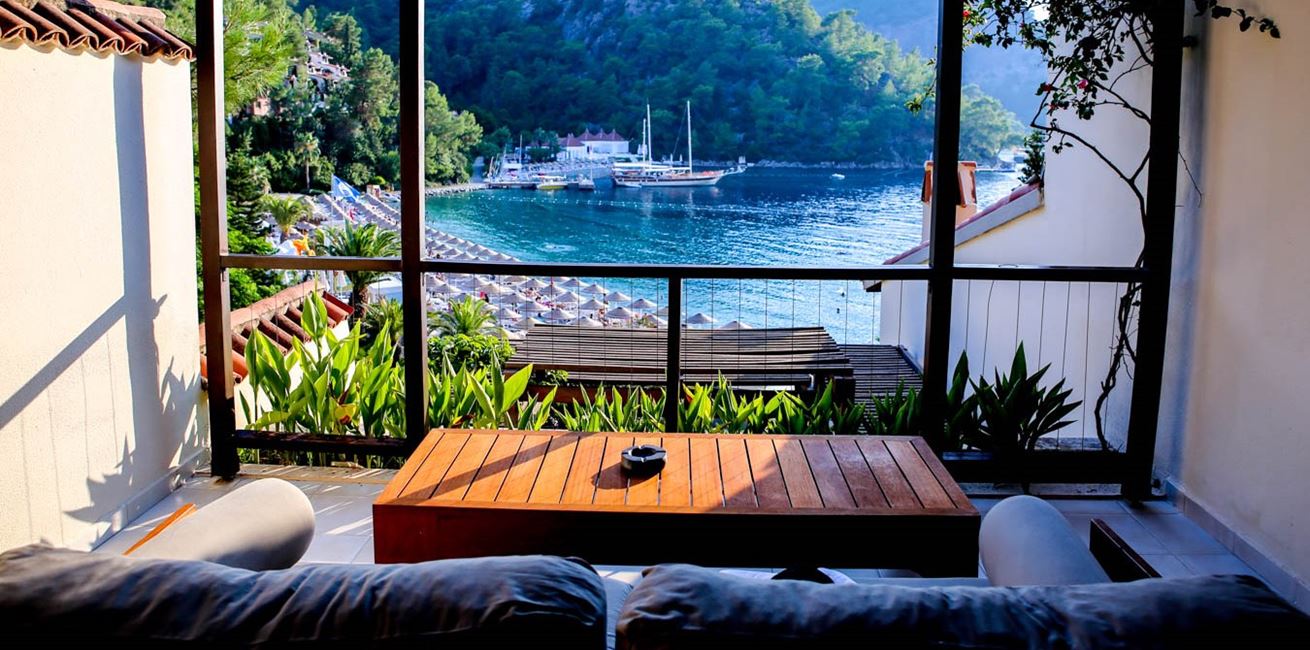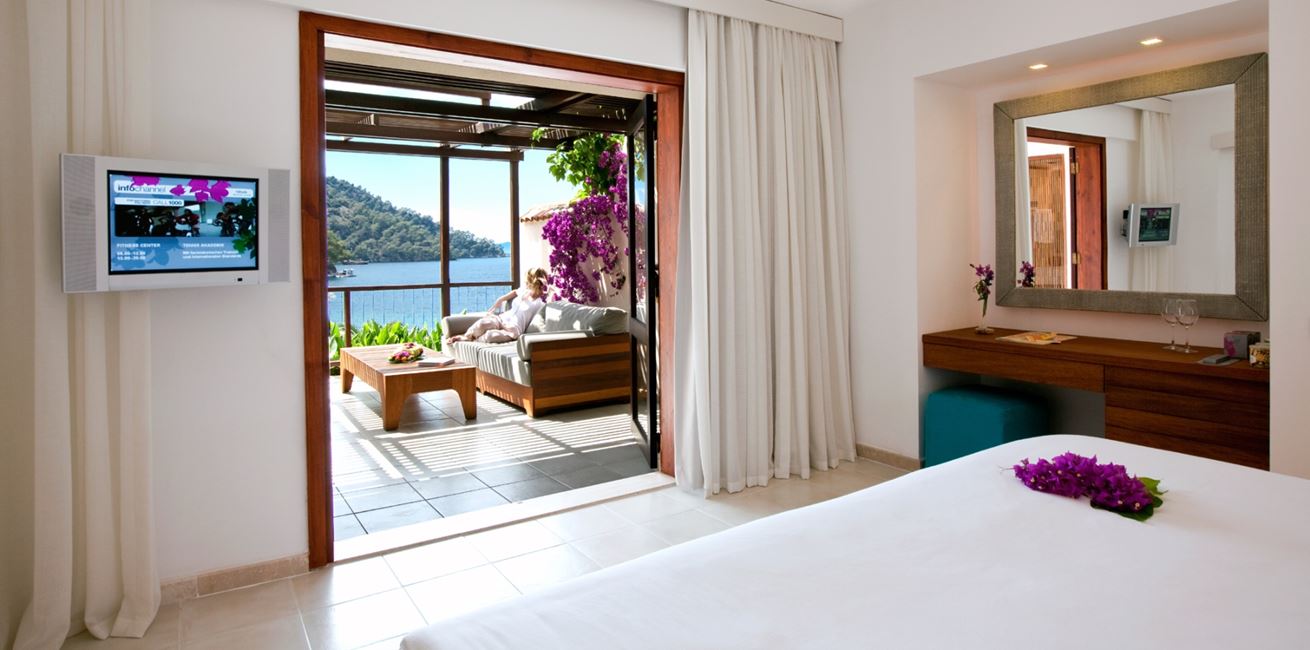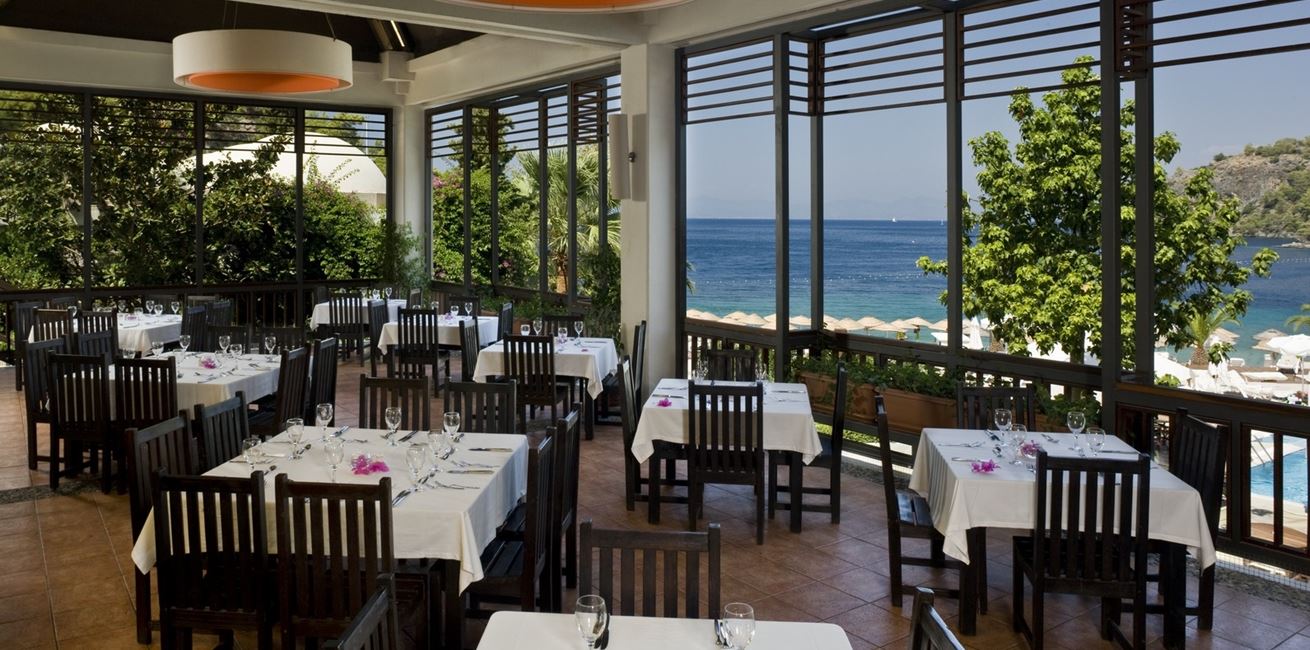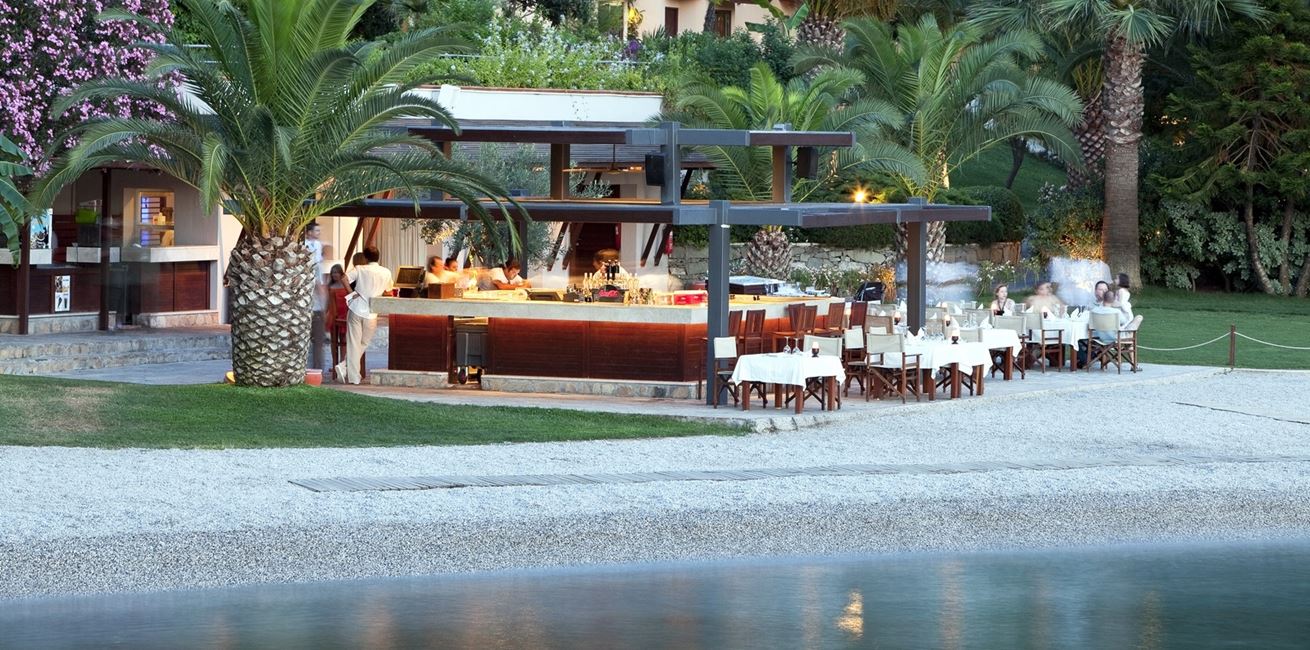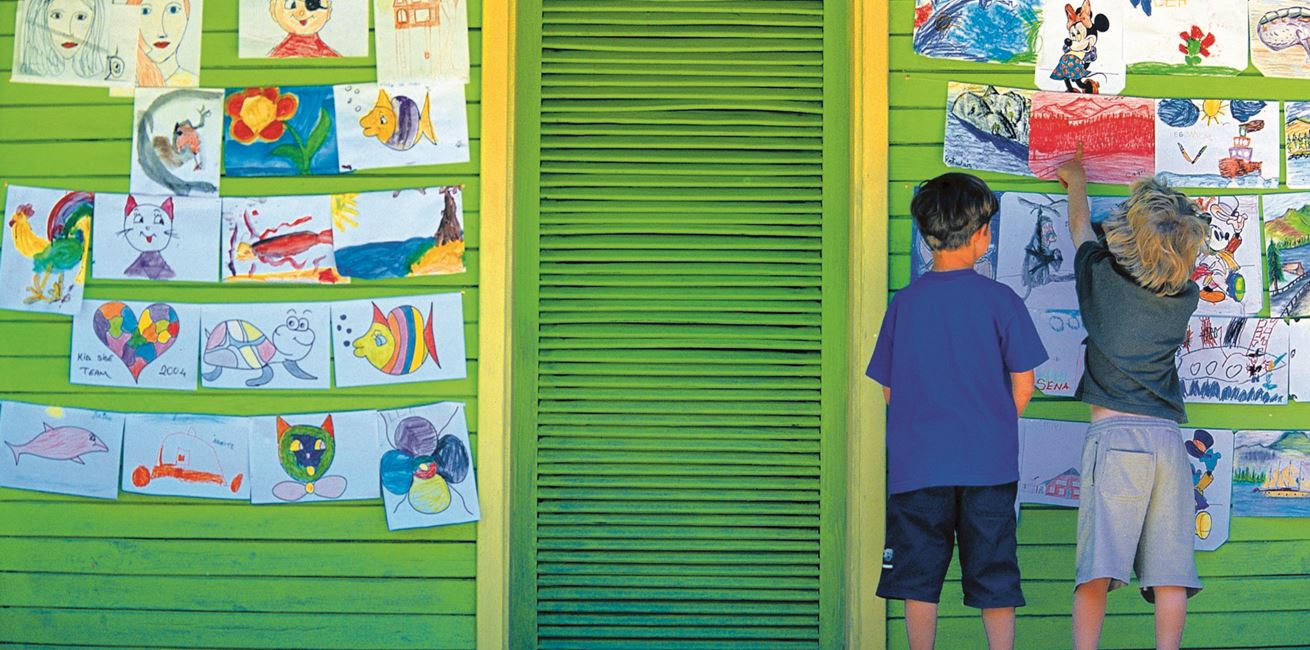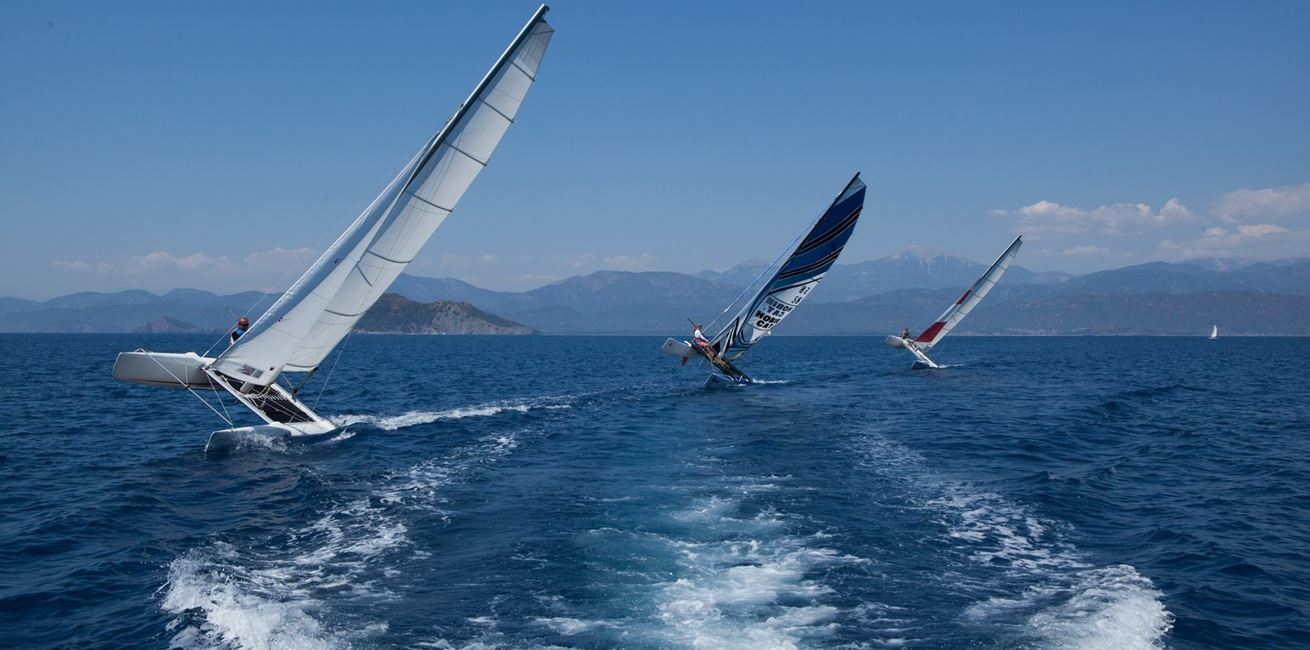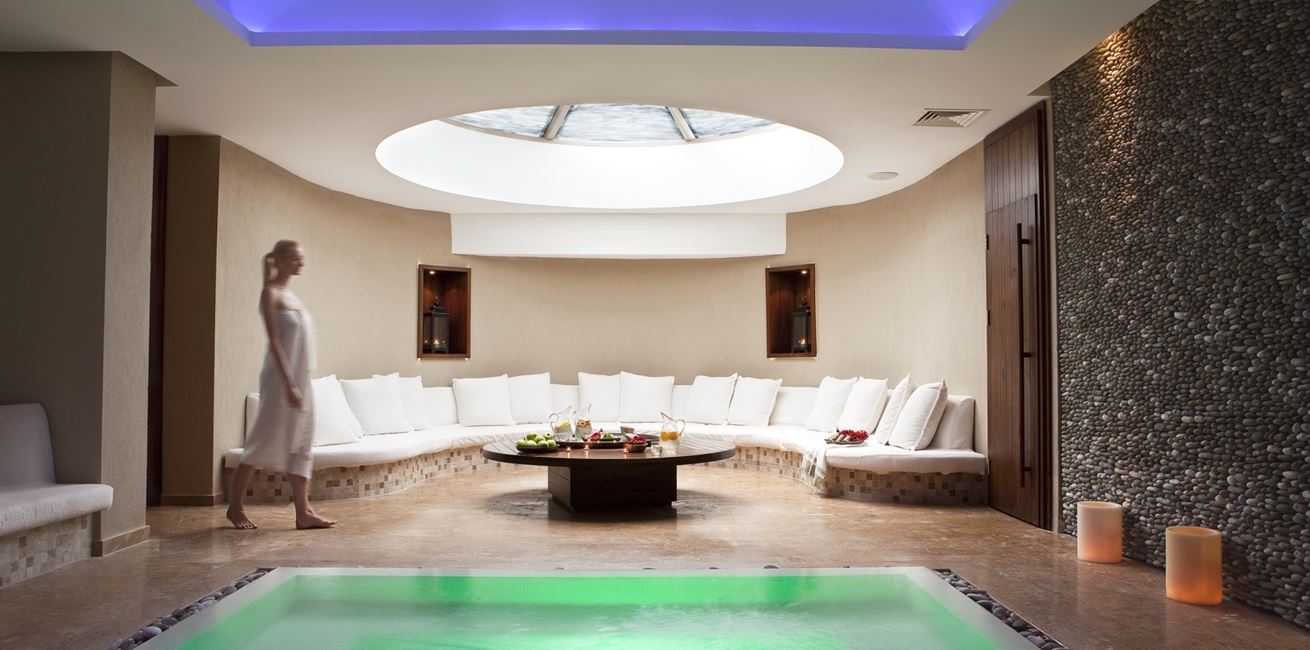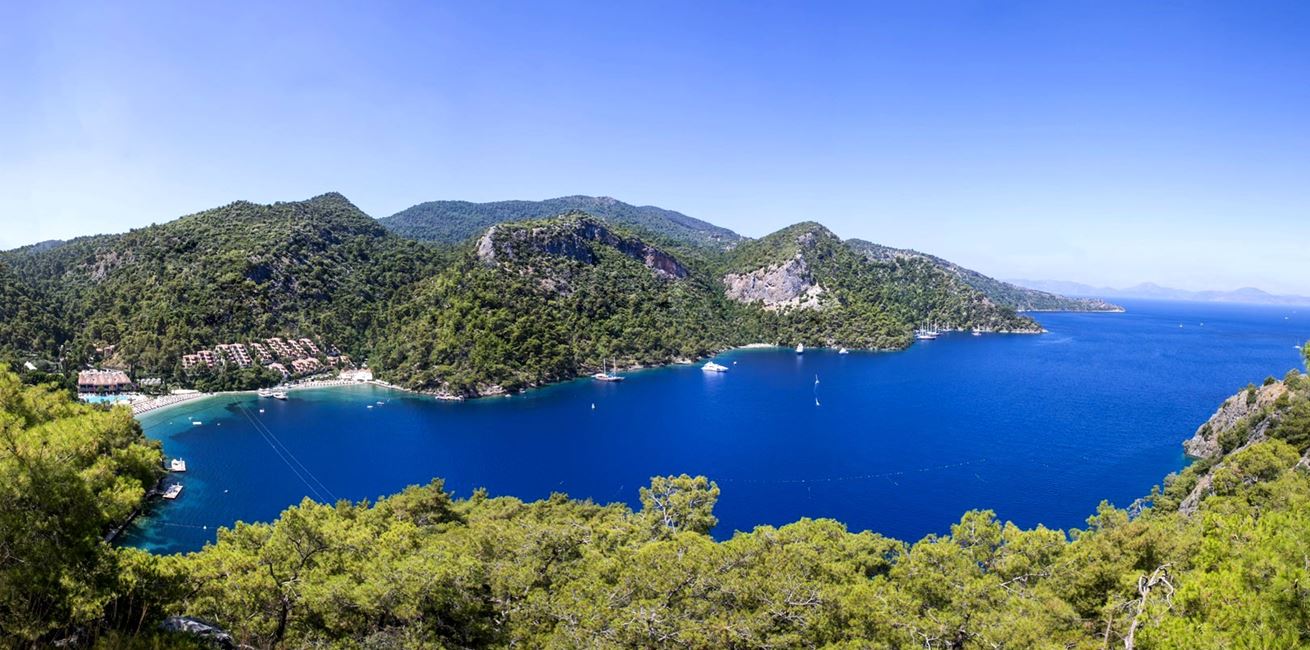 Hillside Beach Club Hotel in Fethiye
First class Fethiye hotel sitting within a private bay
Sitting on Fethiye's Mediterranean coast in its own bay, the Hillside Beach Club hotel in Fethiye offers a resort and beach club atmosphere that is so popular with families, couples and singles looking for a chic and relaxing beach holiday. In a beautiful unspoilt bay, there are quiet adults-only areas, and plenty of family friendly facilities, along with three beach areas scattered throughout the resort and the excellent dining options are a compelling mix that makes the Hillside Beach Club as popular as it is.
There is the main blue flag beach, which is the place to be for activities and is popular with those holidaying with children. Two further beaches - the adults-only Silent Beach and Serenity Beach - provide some quieter options. The excellent kids club is a big hit for children of all ages.
Three restaurants on the property, all overlooking the Aegean offer a high standard of international and local cuisine. "Pasha on the Bay" and 'The Beach Bar and Restaurant' offer a more intimate dining experience, with the main restaurant serving a wide choice of delicious buffet dishes.
There are 330 rooms at the Hillside Beach Club hotel in Fethiye, and both couples and families are well catered for with the room choices. All hotel rooms offer free WiFi, and - as you would expect of a Fethiye hotel of this standard - offer high quality finishes, furnishings and the facilities a discerning traveller would expect.
Ask us about our recommended room choices at this Fethiye hotel.
Hillside Beach Club, Fethiye
Discover the restaurants and bars available at the Hillside Beach Club, Fethiye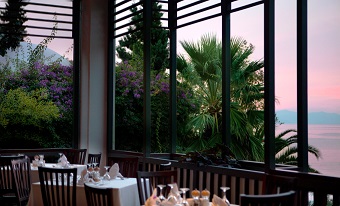 A culinary journey will take guests from the splendour of Turkish Cuisine through an atlas of world favourites. The main restaurant offers a buffet service for breakfast, lunch and dinner with bottled water, house wine, draught beer and soft drinks served free of charge. The main restaurant also offers a 'baby buffet' which offers nutritious food options for little ones.
Service Hours:
| | |
| --- | --- |
| Breakfast | 07:30 - 10:00 |
| Lunch | 12:45 - 14:30 |
| Dinner | 19:00 - 21:45 |
| Service Hours | 19:00 - 22:00 |
Pasha On The Bay Restaurant & Bar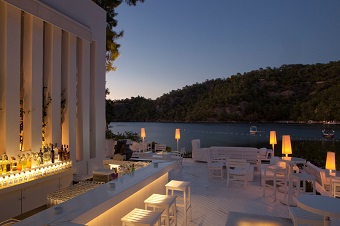 Set in a unique location overlooking the water, Pasha on the Bay serves an a la carte dinner every day except Sundays. Please note that reservations for dinner are required. Children over 12 are welcome at Pasha Restaurant.
Service Hours:
| | |
| --- | --- |
| Dinner | 19:30 - 23:00 |
| Pasha Bar | 10:00 - 04:00 |
| Pasha Disco | 00:00 - 04:00 |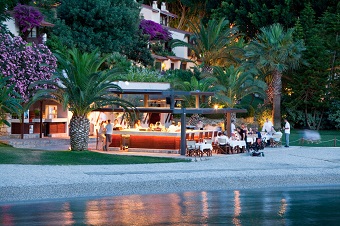 Savour classic Italian cuisine surrounded by the amazing natural Mediterranean backdrop at the Hillside Beach Club. Reservations for dinner are required.
Service Hours:
| | |
| --- | --- |
| Snack lunch | 13:00 - 15:00 |
| Dinner | 20:30 - 23:00 |
| Bar | 10:00 - 00:00 |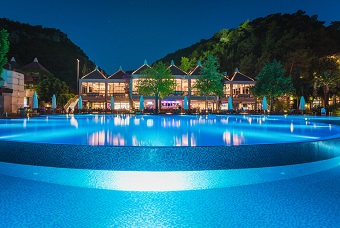 Stay refreshed while you enjoy a selection of drinks and cocktails right in the heart of Hillside Beach Club.
Pool Bar: 10:00 - 01:00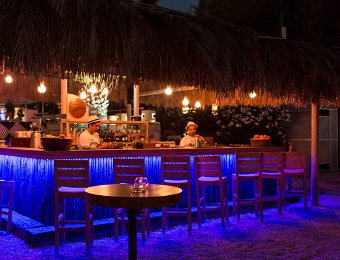 Relax with your drink of choice at the Blue Bar whilst taking in the sound of Jazz.
Blue Bar: 10:00 - 00:00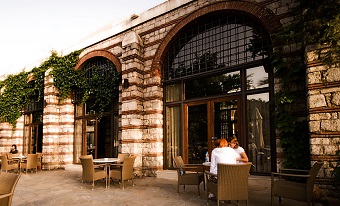 The Abacco bar is open all day and evening from 10am until midnight and is the perfect place for a morning coffee or a glass of wine after dinner.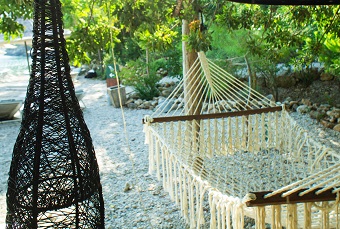 The Serenity Bar is open from 10am until 8pm and is located at the peaceful, adults only Serenity Beach.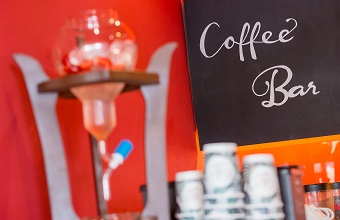 The Hillside Beach Club coffee bar is open from 9am until midnight. Guests can take their pick from one of the many different types of coffee on the menu.