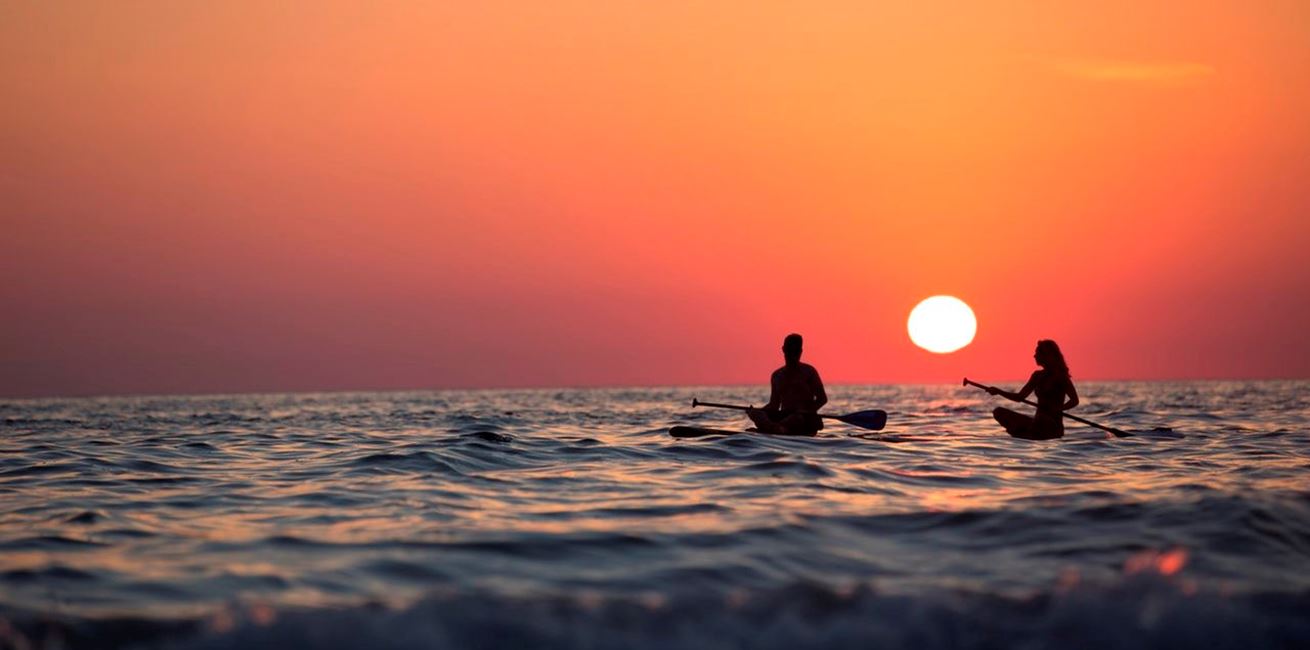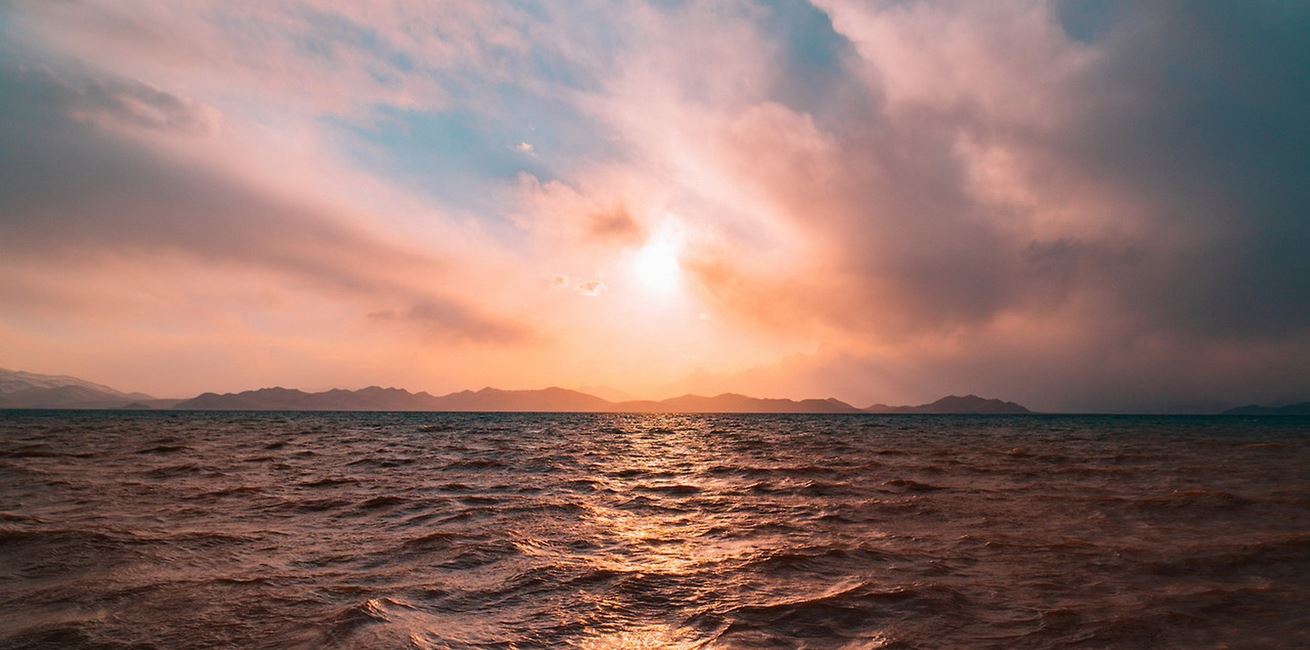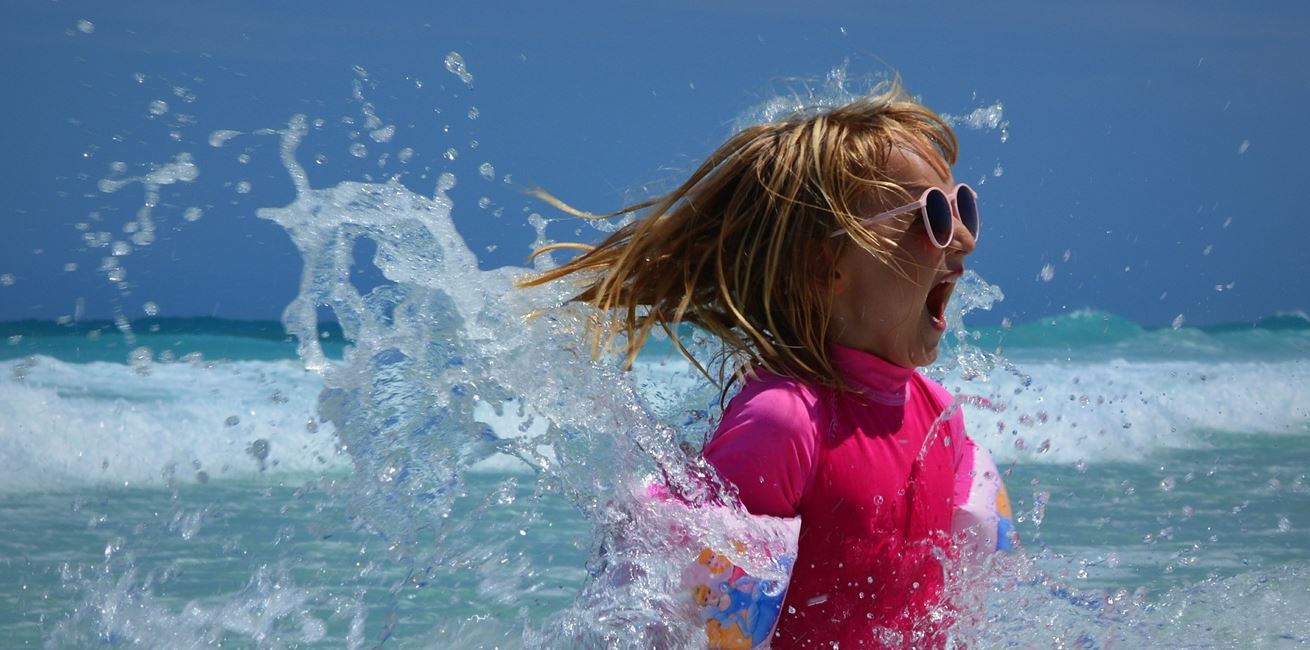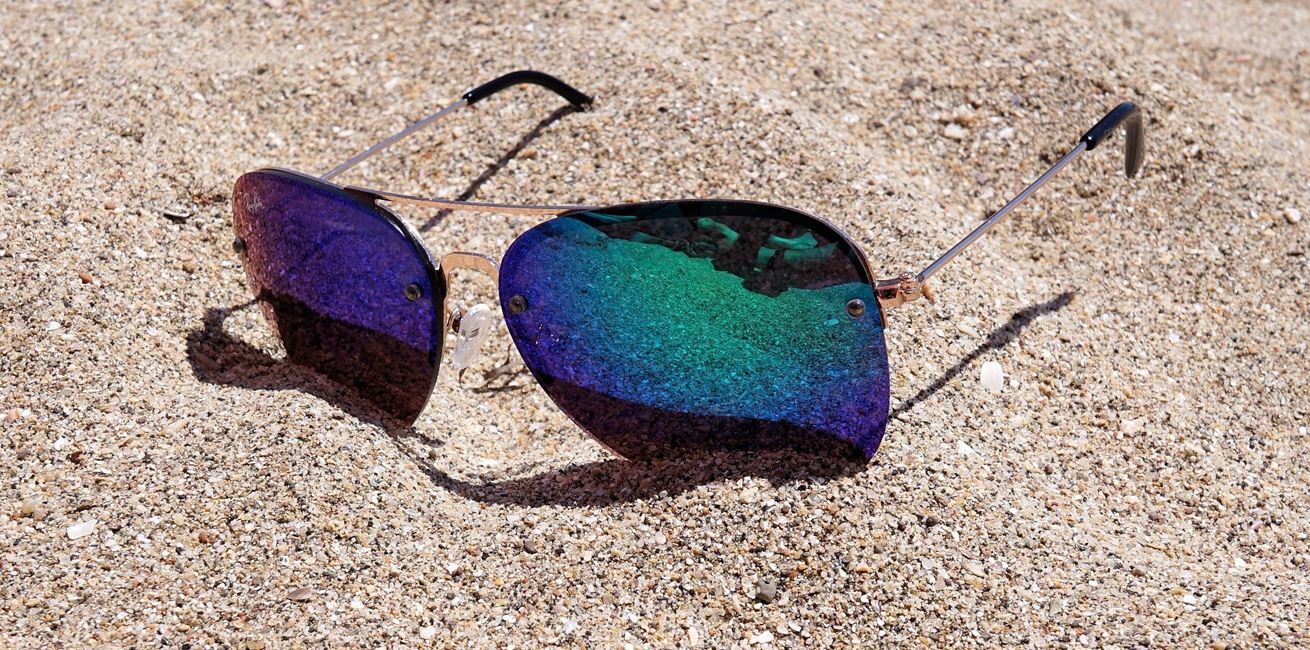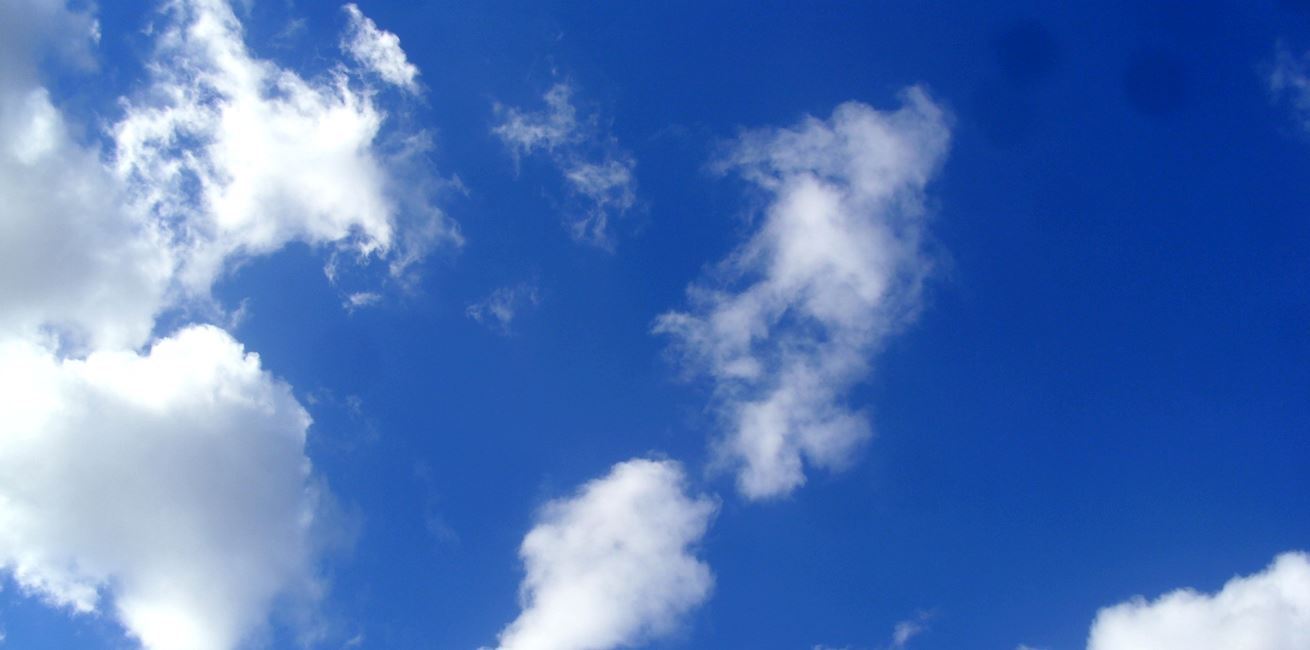 Kalkan Climate
Co-ordinates 36.2581° N, 29.4083° E
Kalkan is located in southern Turkey on the Mediterranean Sea at latitude of 36.25 degrees north and 29.40 degrees east. The Taurus Mountains rise steeply behind Kalkan to an altitude of over 1500 feet, and influence its climate, which is often compared to that of southern California. Kalkan experiences weather conditions typical of the southern Mediterranean; long dry summers with very little rainfall, and mild winters. Rainfall of around 167mm in December and January can be expected on average, with between 78mm-125mm expected between February and March. Storms in late autumn and January to March can contribute a good proportion of the rainfall total, but even during this period, sunshine hours are on average 9 per day in November, 7 in December and 8 in January and February.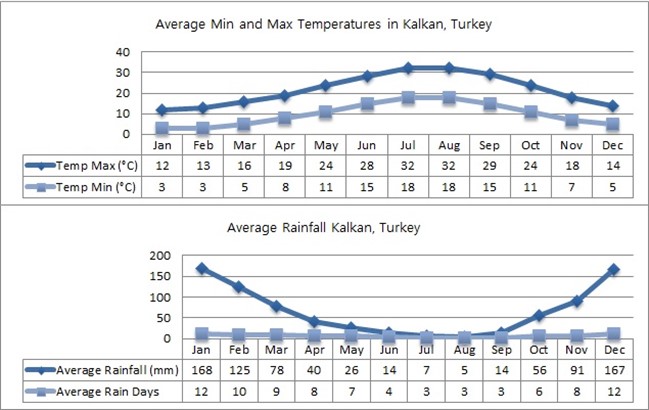 Kalkan experiences the Meltemi winds in the summer months. They tend to come from the north to north west, blowing warm air down the Aegean Sea, with maximum speeds building up through the day, and petering out into the evening. The winds are usually associated with warm temperatures, and clear blue skies. They can also have a cooling effect in the heat of the summer. The Khamsin winds, which are mostly a hot, dry and dusty occasionally, blow across the Mediterranean from Africa. High temperatures and little or no humidity are associated with this weather pattern.
April temperatures will regularly reach above 20 degrees Celsius, with lows of around 10 degrees Celsius expected in the evenings. The increase in temperatures at this time marks the very start of the tourist season, although it is not until May that beaches really start to become populated. Rainfall of around 33mm is expected at this time of year, significantly lower than in winter months. Many days will be sunny and dry, so it's a great time to visit Kalkan, before the busier summer months.
May is when summer really begins in Kalkan, with temperatures reaching average highs of 25 degrees Celsius and lows of around 13 degrees Celsius in the evenings. The beaches will start to come alive as long, sunny days are now on the horizon. Expected rainfall is around 21mm during May, so it is much less likely to interfere with any travel plans. The majority of May is expected to be dry, sunny and warm.
Clear blue skies are much more plentiful with average temperatures ranging from 17 degrees to 29 degrees Celsius, and sometimes, even above 30 degrees. Kalkan's summer has officially arrived, and more visitors begin to start their holidays. It is unlikely to rain much, and when it does, it is normally just a light drizzle. The average predicted rainfall in June is a low 7mm, so it is very rare that anyone would endure a soggy wet day. Beaches and swimming pools are used daily at this time of year.
Temperatures are now hitting the high 30's and sometimes, reaching into the 40's. The average peak temperature is around 32 degrees, whereas overnight temperatures are often expected to be around 19 degrees Celsius. A cool sea breeze can often help ease any discomfort the heat may cause, and the summer heat is typically dry and not humid. July can often be clear and dry throughout, with no rainfall, although it experiences around 6mm of rainfall on average. This makes it a very popular month for tourism.
Not only is August the hottest month, but it is also the driest. This makes August an extremely popular time to visit, especially as the school holidays are now well underway. There are various beaches around Kalkan which make for a perfect retreat from the heat. Temperatures can range from 19 degrees, and even into the 40's. It could be more uncomfortable for those who are not used to the heat, but it certainly surpasses a typical British summer! Rain is pretty much non-existent with an average of 3mm predicted.
Temperatures begin to fall slightly in September, but it is not too different to July and August, with highs of around 30 degrees and lows of 17 degrees Celsius. It's still very much t-shirt and shorts weather, and beaches are still well populated. As the summer holiday comes to an end and children return to schools, September begins to attract more couples, and although still bustling, it is not quite as busy perhaps, as July and August. A mere 11mm of rainfall is predicted on average during the entire month, so outdoor activities remain popular.
Heading into Autumn, temperatures are still very reminiscent of summer with temperatures ranging from 13 degrees to 25 degrees Celsius on average. This is still a very popular time for tourism, as the heat is pleasant and there are still many dry and sunny days left in the year. Average rainfall rises a bit, but with just 57mm expected to fall it is certainly not the rainy season yet. Kalkan's Mediterranean climate means that rainfall stays minimal throughout most of the year.
Kalkan Accommodation Inspiration
Useful information for your Kalkan holiday