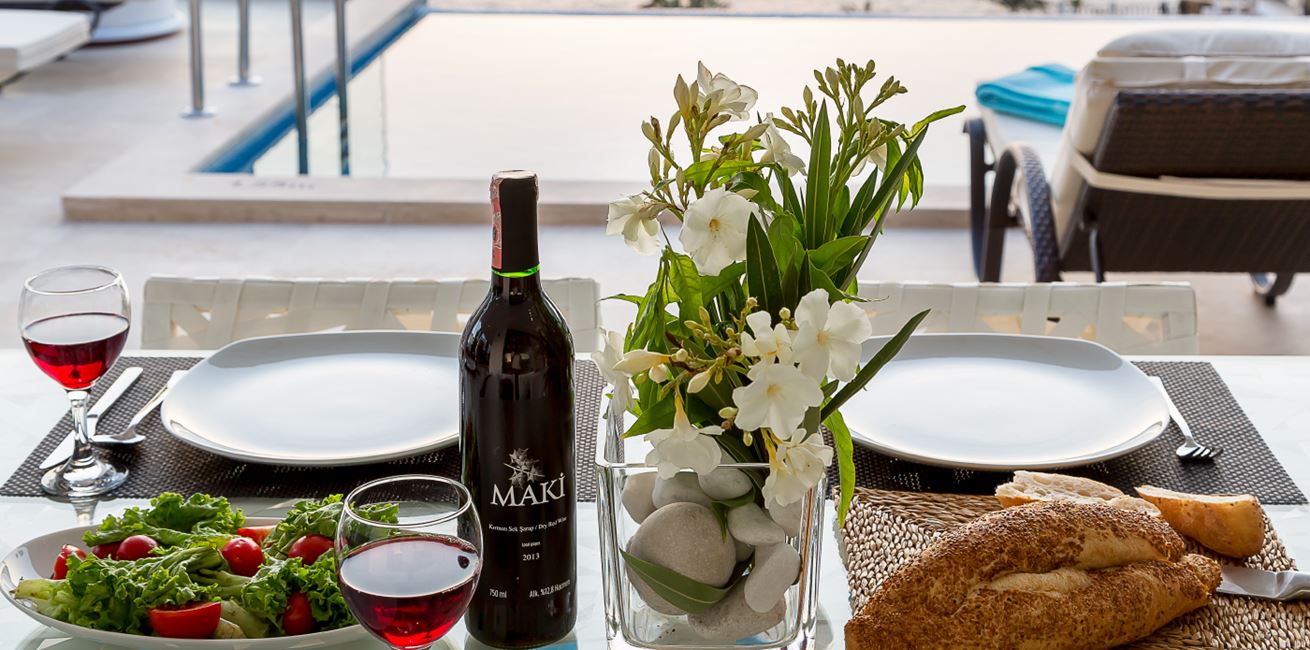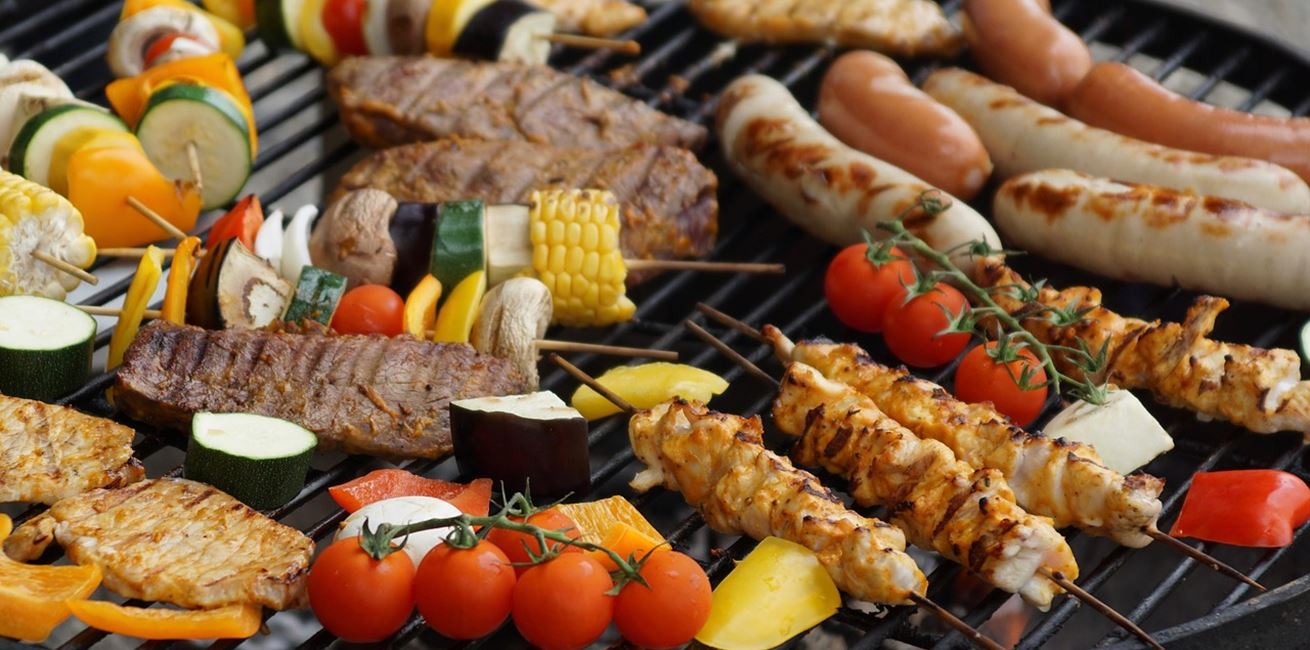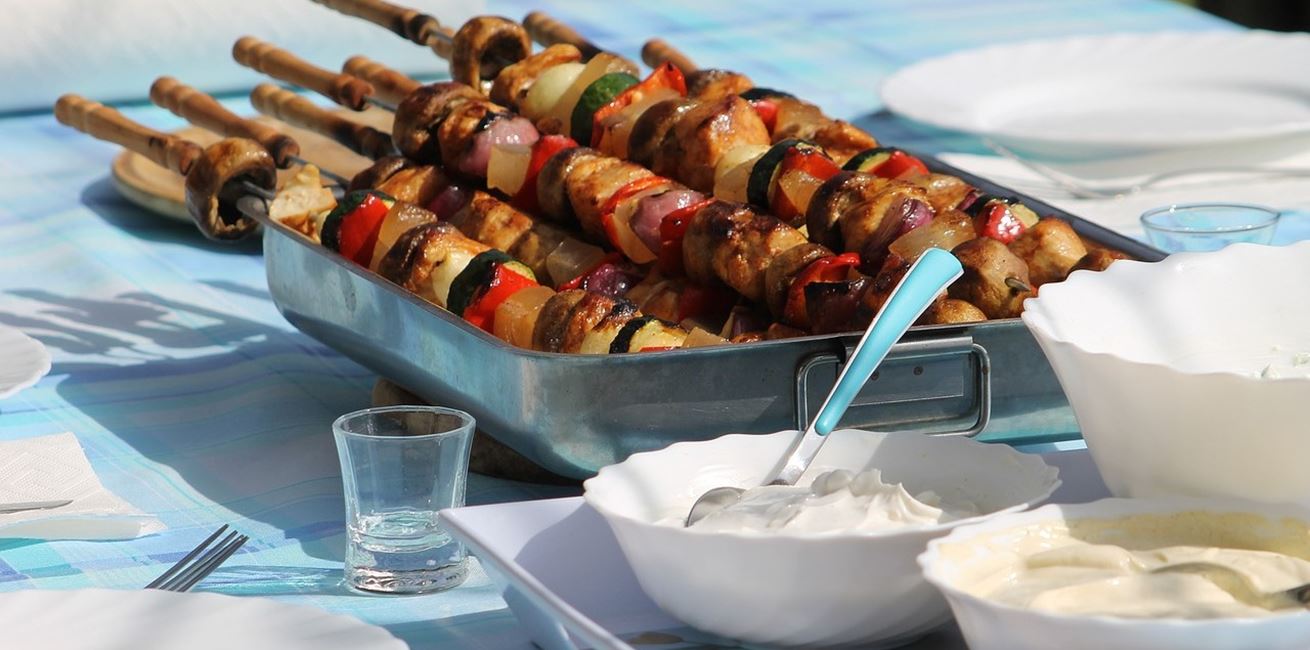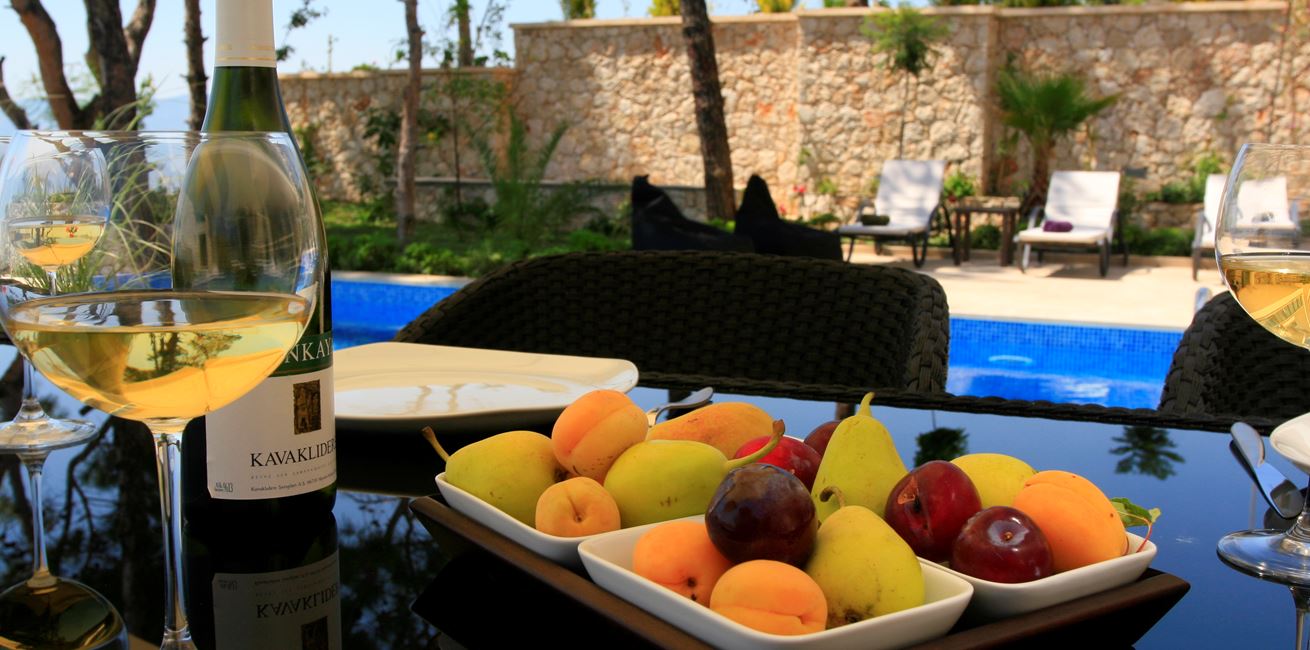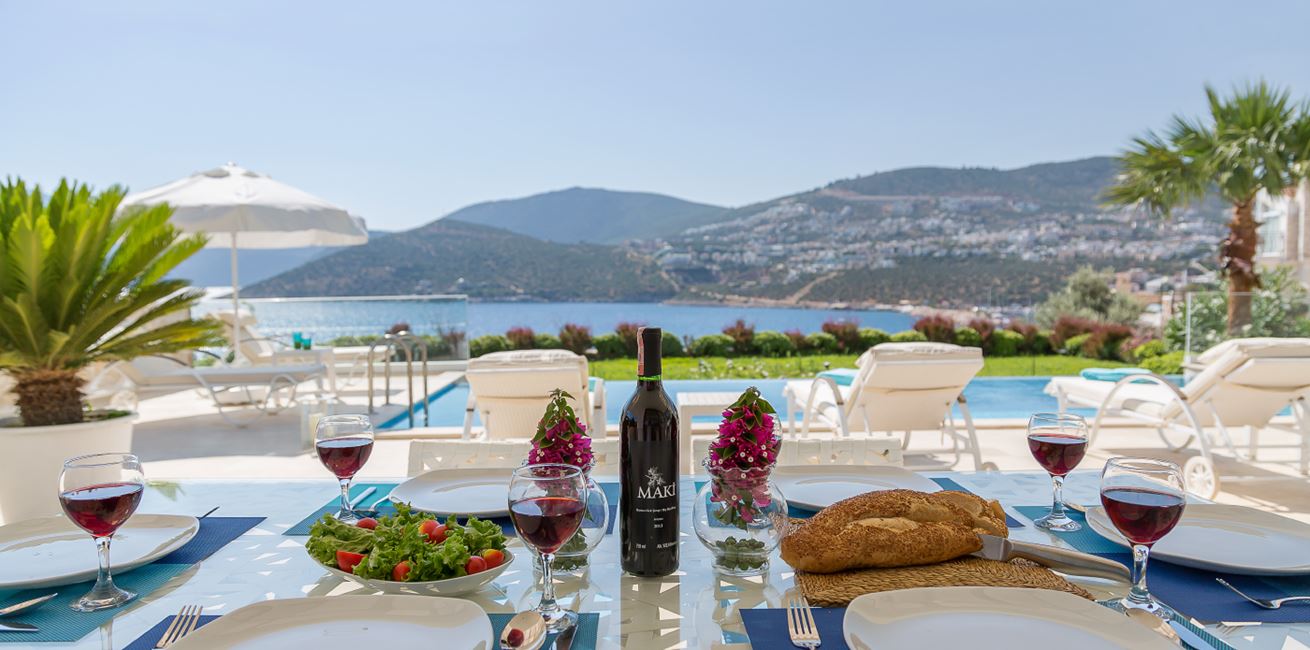 Self Catering Villa Holidays in Kalkan
Everything you need to know for your self-catering holiday in Kalkan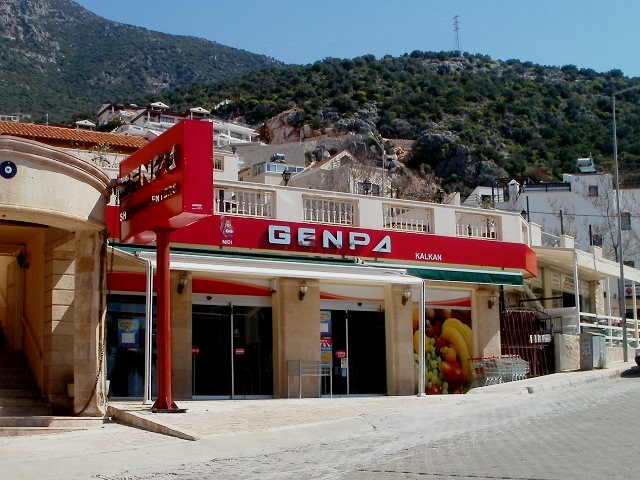 1. Nur Market
Small supermarket. Location: Yayla Cd, Kiziltas.
2. A-101 Supermarket
Supermarket - Opened February 2012. Location: underneath Garanti Bank Şehitler Cad.
3. Bim supermarket
Supermarket chain. Location: Corner of Şehitler Caddesi and Hurrıyet Caddesi - just down from D400 traffic light junction.
4. Can Can Market
General Store - mini supermarket. Location: near Elixir Hotel on Kalamar Road. Phone: 0242 844 1490
5. Erdem Supermarket
Supermarket. Location: between Aubergine and Trio restaurants by the harbour. Phone: 0242 844 2200 2009
6. Genpa supermarket
Supermarket. Location: Şehitler Caddesi, up from the Tedaş (electricity) office.
7. Kipa ekspres supermarket
Supermarket - part of Tesco Group Location: Next to Samira hotel.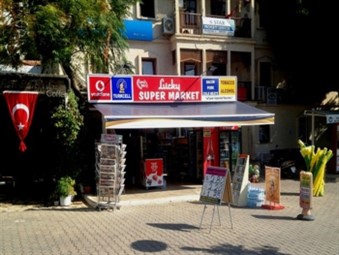 8. Lucky Supermarket
Supermarket. Formerly Ecem Tekno Market. Location: Old Belediye building, near Elibol Likya.
9. Migros Supermarket
Supermarket. Opened in April 2012. Location: Up from Ziraat Bank, on Şehitler Caddesi.
10. Yalı Efes Supermarket
Supermarket - selling alcohol, tobacco products and snacks. Location: Just down from Yapi Kredi Bank.
11. Yali Express Kalamar Road Supermarket.
Location: near Cafe Vita on Kalamar Road. KTLC: KM1 N8 (GRID REF: B5). Delivery service available.
Bulent Kasap (butcher)
Location: Between Yapi Kredi Bank and Smile supermarket
Phone: 0242 844 3572
Excellent for barbeque kebabs, chicken skewers, and kofte. Also sells a wide choice of different beef, lamb and chicken cuts.
Fresh fruit and vegetables
The abundant sunshine and fertile soil produces some delicious fruit and vegetables. The best produce can be found at the local markets in and around Kalkan, where there is great choice and value.
Tuesday: Fethiye market in probably the largest on the Turquoise coast, and is particularly good for fresh fish. One hour drive from Kalkan. A dolmus/ bus service is available in high season
Thursday: Kalkan market, easily reached on foot.
Friday: Kas market. 25 minutes drive. A dolmus service is available in high season.
Sunday: Akbel market. Just above Kalkan. 5 minutes drive. Walking from Kalkan not recommended.

The local markets offer a very wide variety of local cheeses, made from goats milk, sheep milk and cows milk. Several of them are quite similar in taste and texture to some traditional British cheeses - including cheddar. These are organic, and not expensive. The cheese seller will allow you to taste before you buy. A wide choice of delicious feta cheeses that are used extensively in local cuisine are well worth trying to find one you like.
Supermarkets offer fresh bread baked by local bakeries every day. A selection of white and wholemeal sliced and unsliced loaves are available. We particularly recommend trying the local Simits (a circular bread covered in sesame seeds) which is often served with a traditional Turkish breakfast. Ada Patisserie in the Kalamar use a steaming process before cooking which make their Simits extra chewy and delicious.
A lot of people are surprised when they come to Turkey and discover that it is a wine producing country. Turkey is a very fertile with lots of underground water. This impacts the quality of grapes produced because the vine does not have to work hard to find water. There are however some excellent wines available from some regions of the country where the local conditions and, or technology have countered this problem.
Please find details of these producers below.
Pamukkale Wine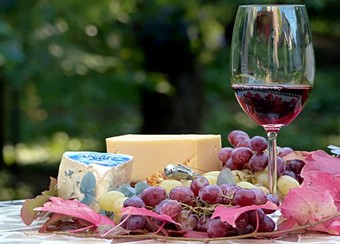 Is one of the most famous wine producers in Turkey and has been producing since 1962.
The average price of a bottle is 250TL (£12 or $20) and they produce all the most popular types such as, Merlot, Sauvignon Blanc and Chardonnay. 30% of all the Pamukkale Turkish wines are exported abroad to Germany, the Netherlands, Austria, Denmark and Japan. Pamukkale wines are available in Kalkan supermarkets and restaurants.
Website address - www.pamukkalesarap.com/
Kavaklidere Wine
This Turkish wine producing company was founded in 1929 and produces grapes in the Anatolia region. They export to European, American and middle east markets and are available in most Kalkan supermarkets. Kavaklidere have an allegiance with a French wine producer in order to improve quality, and have earned numerous awards for their wines
Website address www.kavaklidere.com/gallery.aspx
Kavaklidere wines are available in Kalkan supermarkets and restaurants.
Despite a high level of taxation on wine, prices remain reasonable, with prices starting at around 90TL (£4.50) in supermarkets and 300TL (£15.00) in restaurants for a 70cl bottle.
Beer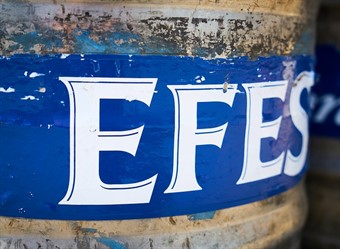 Efes, named after the ancient city of Ephesus, located near their Izmir brewery is Turkey's favourite brewer. The clean refreshing taste goes down very well in the warm Mediterranean climate and it available in all of Kalkan's shops and restaurants.
Expect to pay around 25TL (£1.25) for a 330 ml bottle and 30TL (£1.50 for a 500ml bottle) in supermarkets and around 60TL (£3.00) for a 500ml bottle in a restaurant or bar. There is also a choice of other Turkish, European and American beers.
Most of our properties are equipped with barbeques, for which supplies can be bought at local supermarkets. Ovens are generally electric and hobs use gas.
Useful information for your Kalkan holiday
Kalkan Accommodation Inspiration