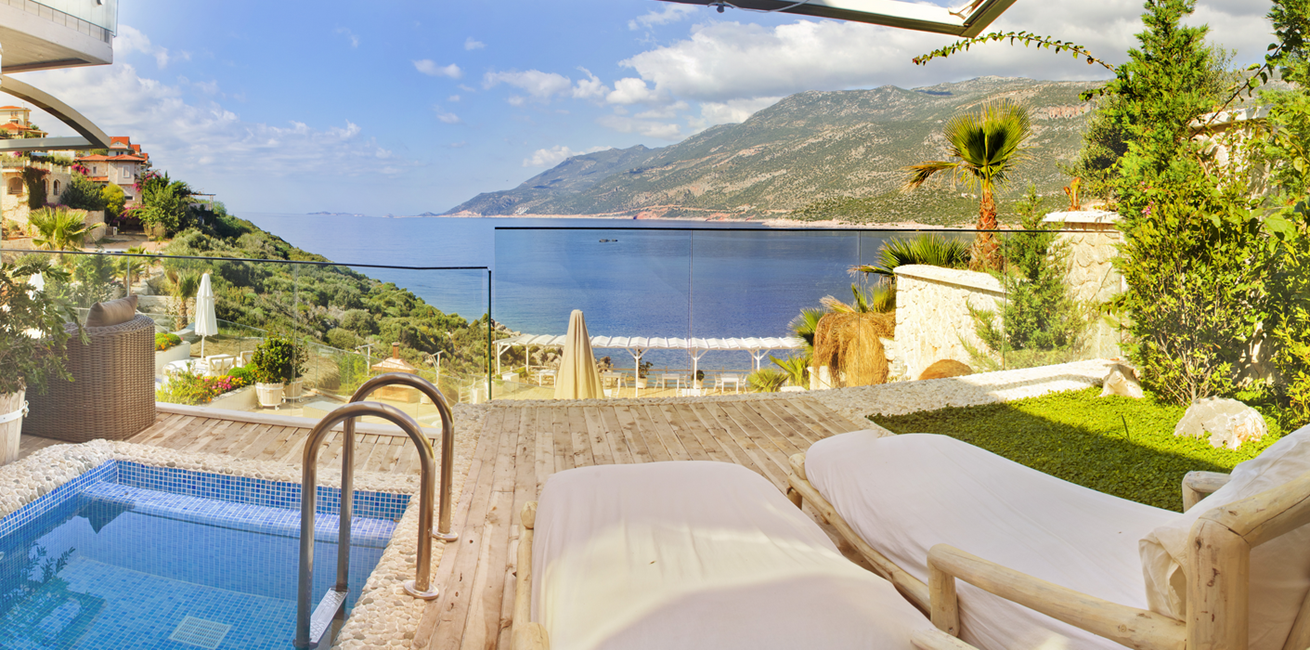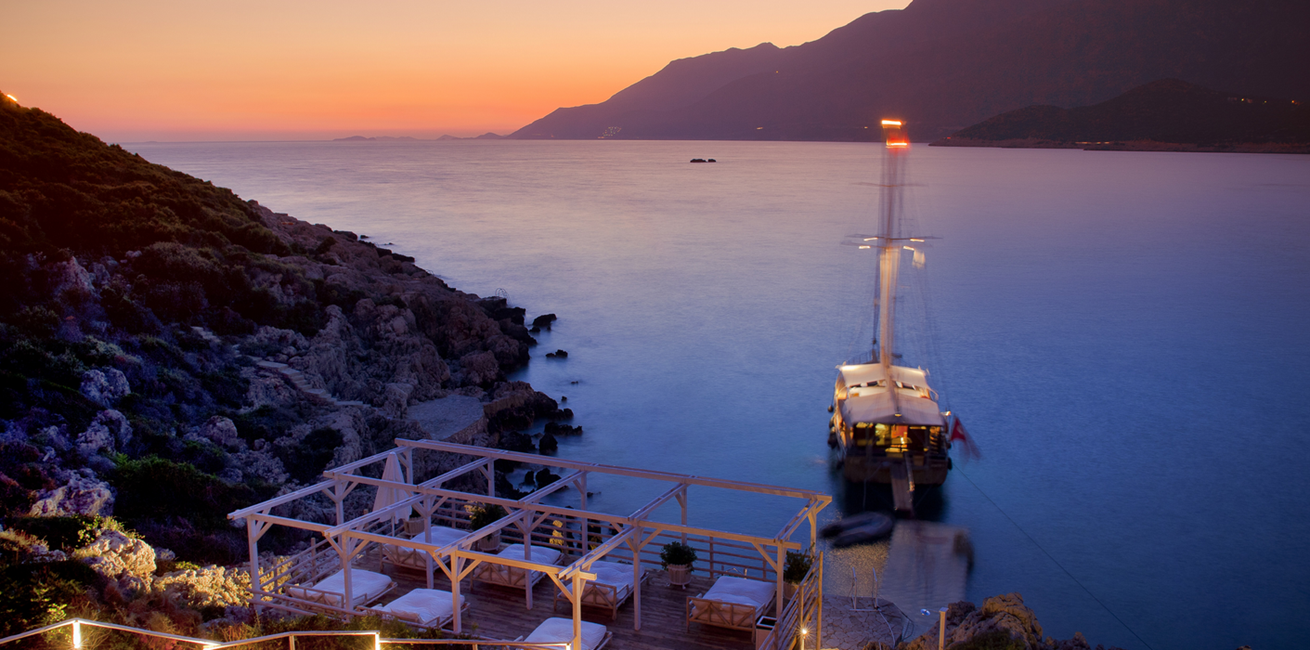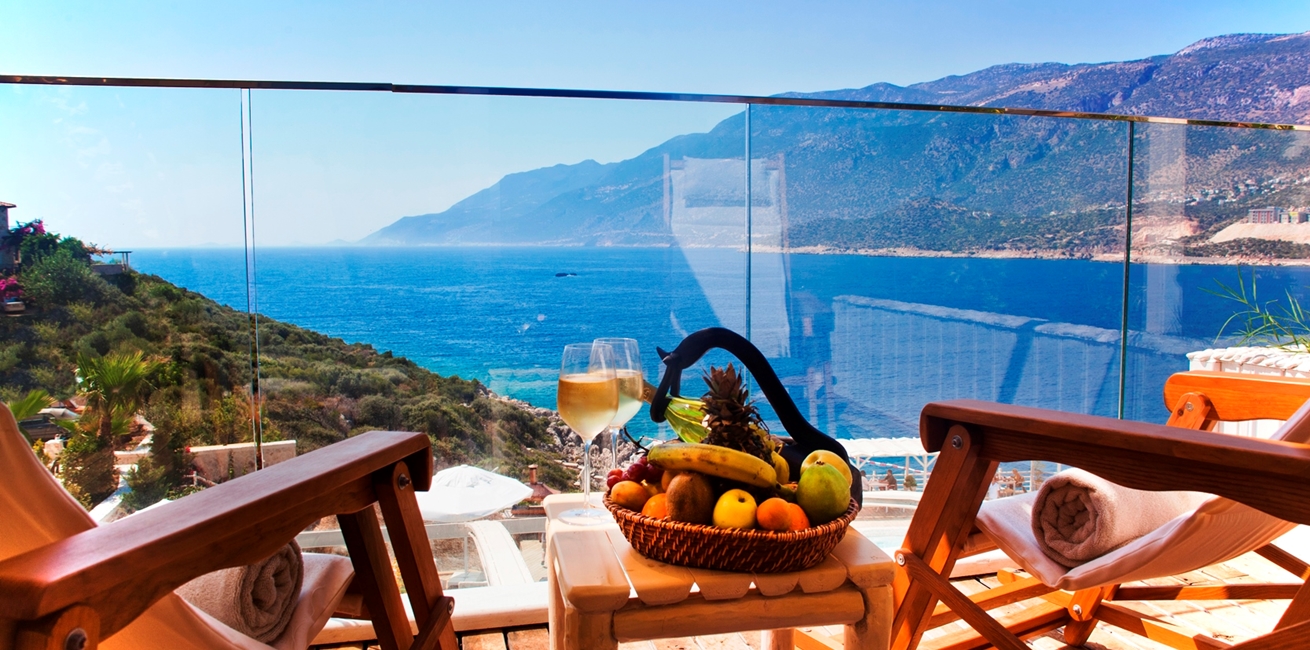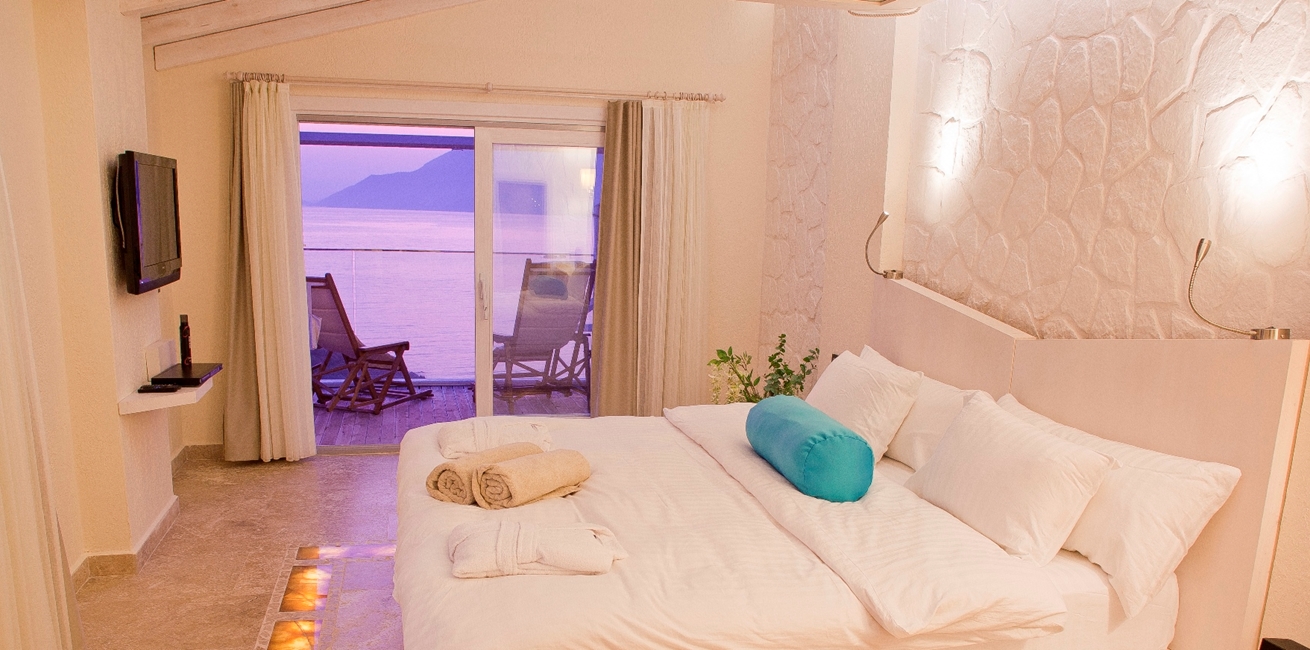 Kas Hotels
Book your Kas hotel today and discover this beautiful destination
Twenty five minutes from Kalkan, along a spectacular coastal road that hugs the Taurus Mountains and provides for sea and mountain views reminiscent of the Amalfi coast, lies Kas and it peninsula. Kas is a charming coastal town, with much to offer visitors.
A busy working harbour, from which fishing boats, ferries and day trip boat excursions jostle for space leads to the labyrinth that is Kas old town. Full of interesting shops, restaurants and architecture, this is a wonderful place to lose yourself for a few hours.
Kas is also home to one of Turkey's best marinas, a wonderful environment in which to dine and shop.
Useful Information for your Kas holiday