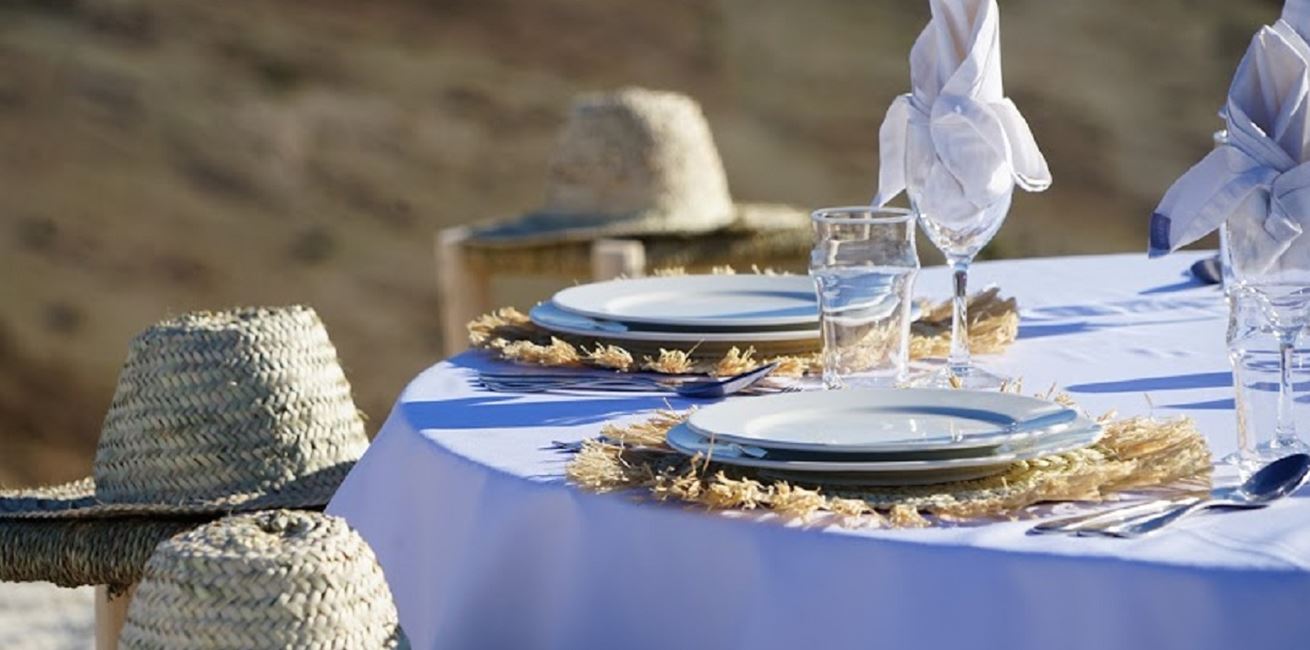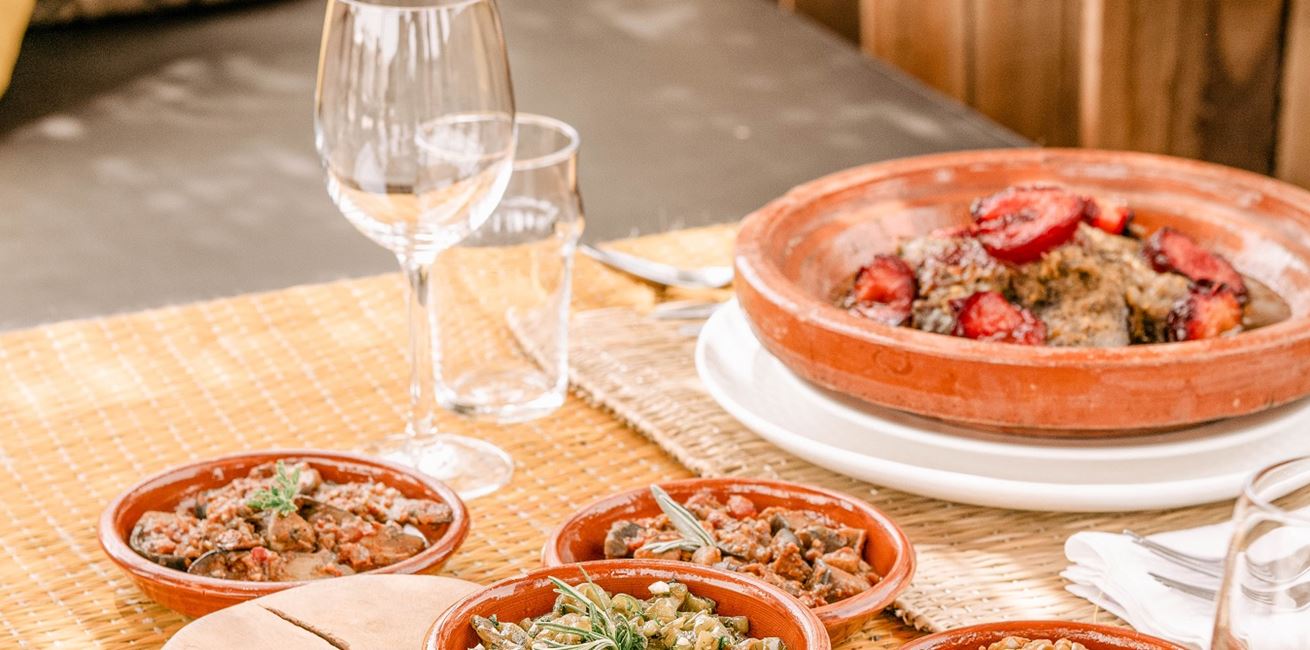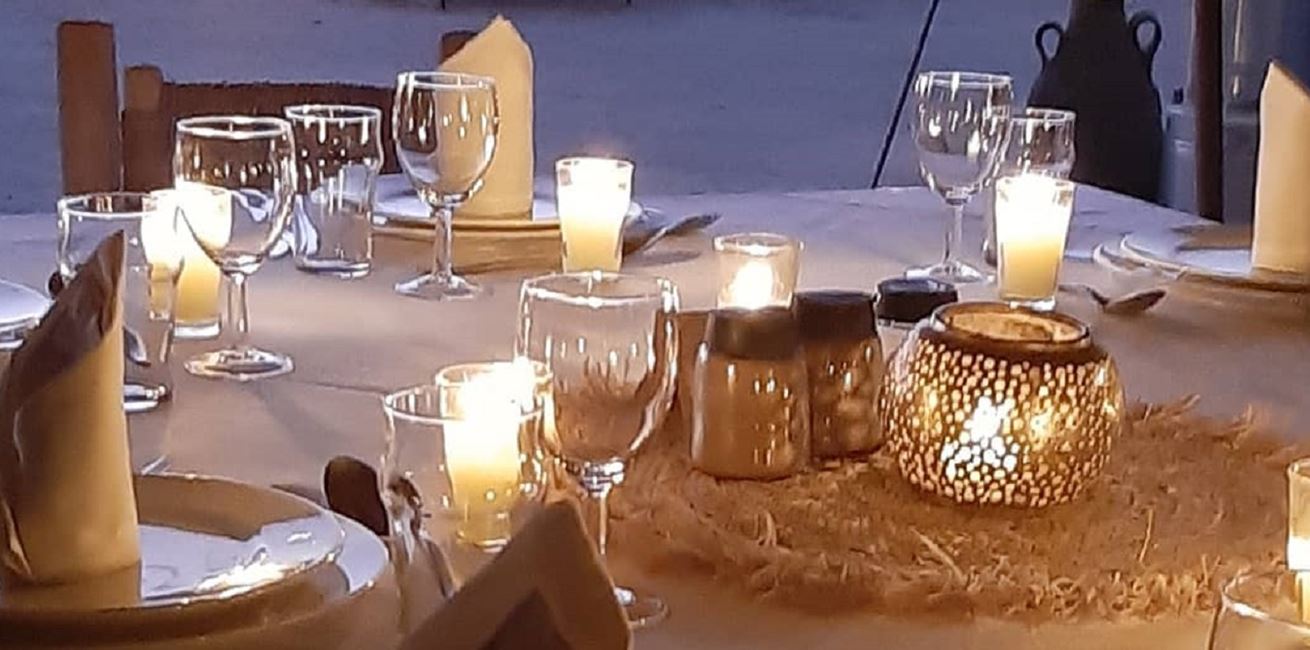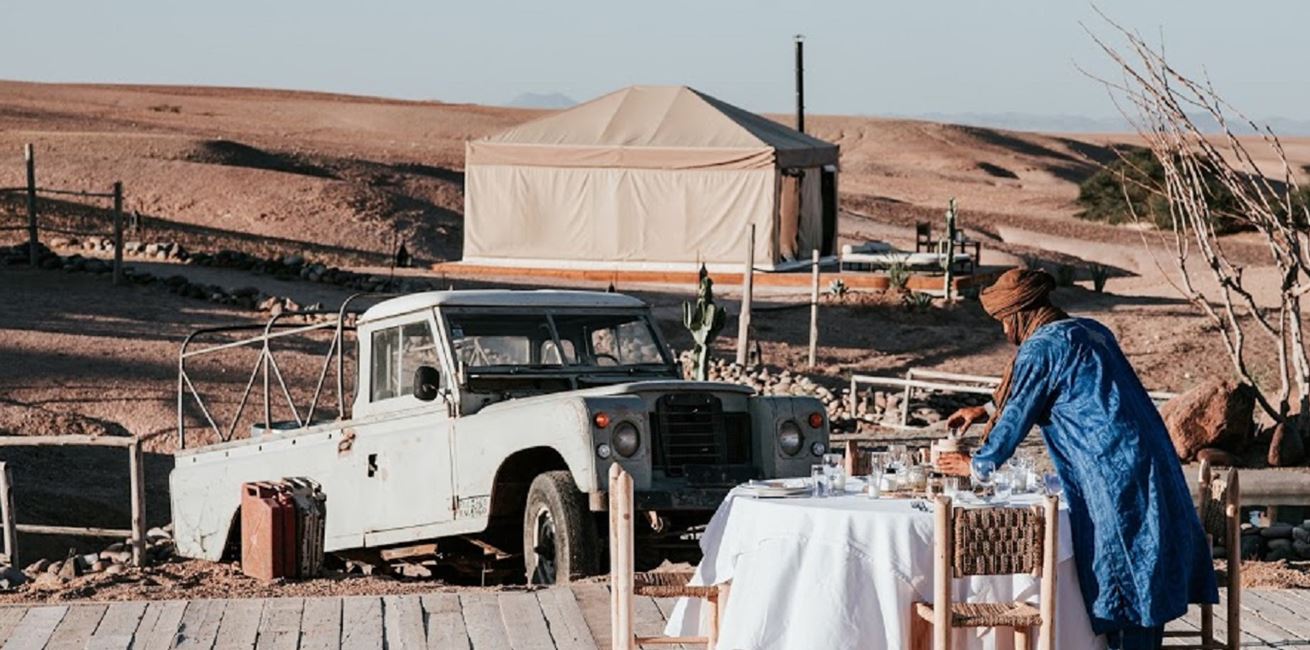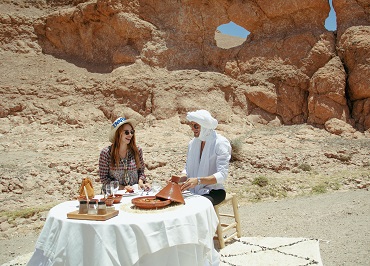 With its unique concept in the Agafay Desert, Le Soukoune is Inara Camp's private restaurant. Situated on 2 hectares of desert, the restaurant consists of a shared 'Soukoune' tent and 7 private tents ready to welcome guests and provide an unforgettable dining experience.
Inara's chef, Mustafa, is delighted to work with the best products from the region and will give you a burst of flavour on your plates. He works closely with the nearby Permaculture Farm that harvests exceptional vegetables.
Dinner is served in "the circle", the common living space of the camp. The campfire, the candles, the sky of millions of stars, everything is there to make your experience memorable. Alternatively, choose to dine in one of the private tents open to just your party which is complete with a dining area under the sunshade and an outdoor lounge with scenic views.
The breakfast menu offers guests a wide variety of breakfast foods, hot drinks, fruit juices, Moroccan specialities and bakery items from Morocco's best pastry chef based in Marrakech, Mr Pierre Herme.
Breakfast & evening meals are included. Lunch is available for an additional charge.