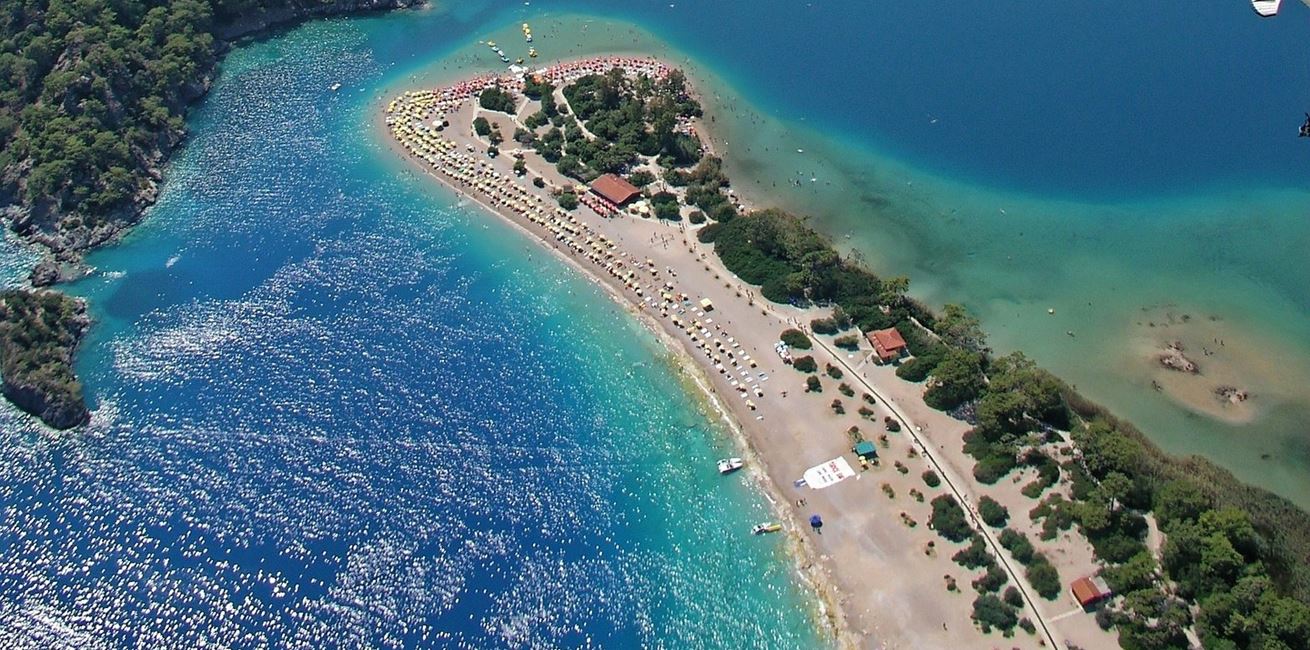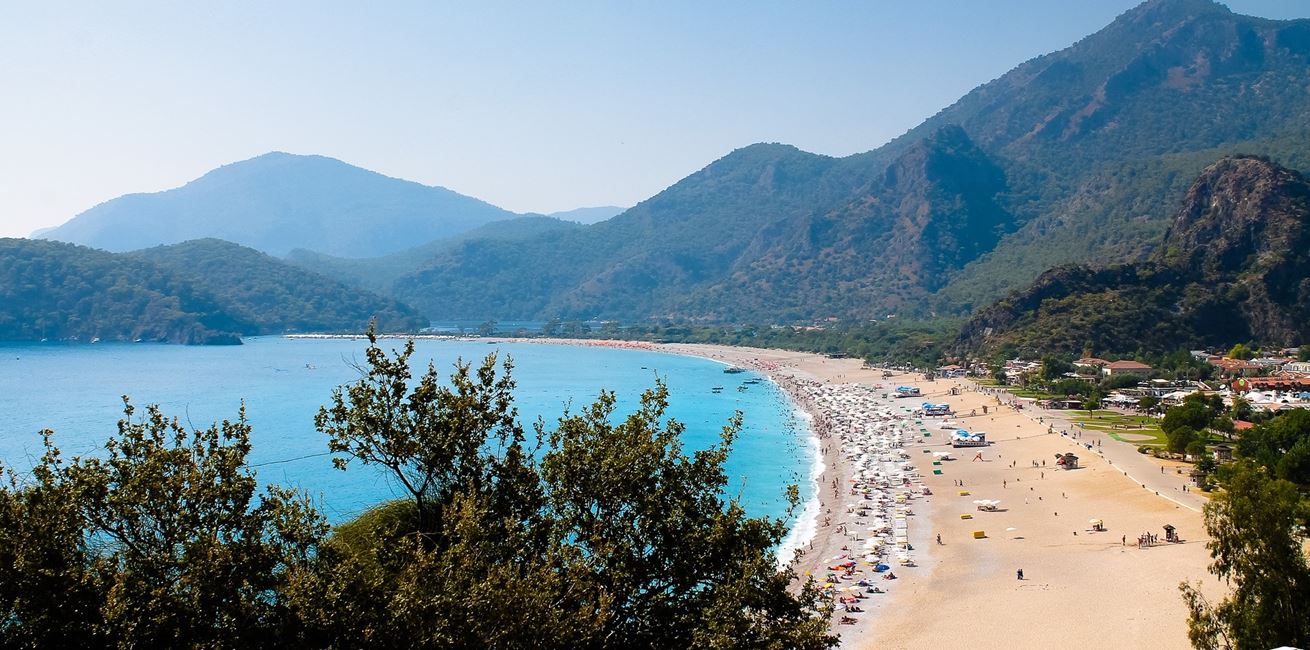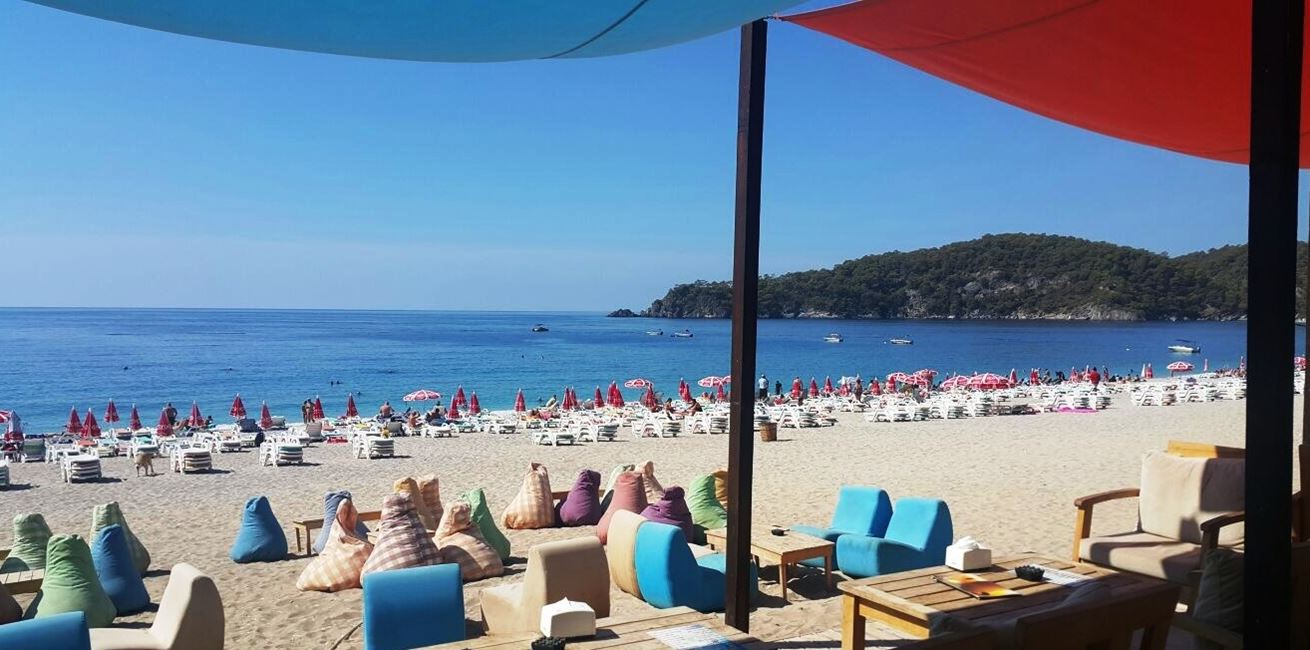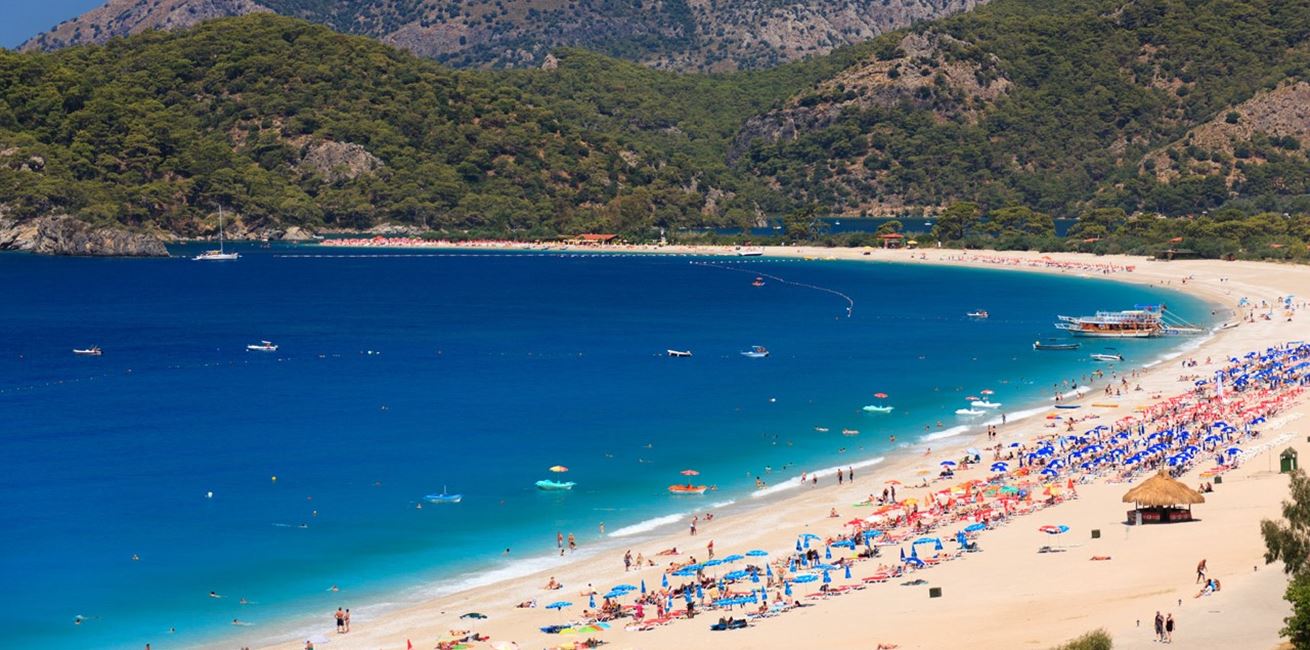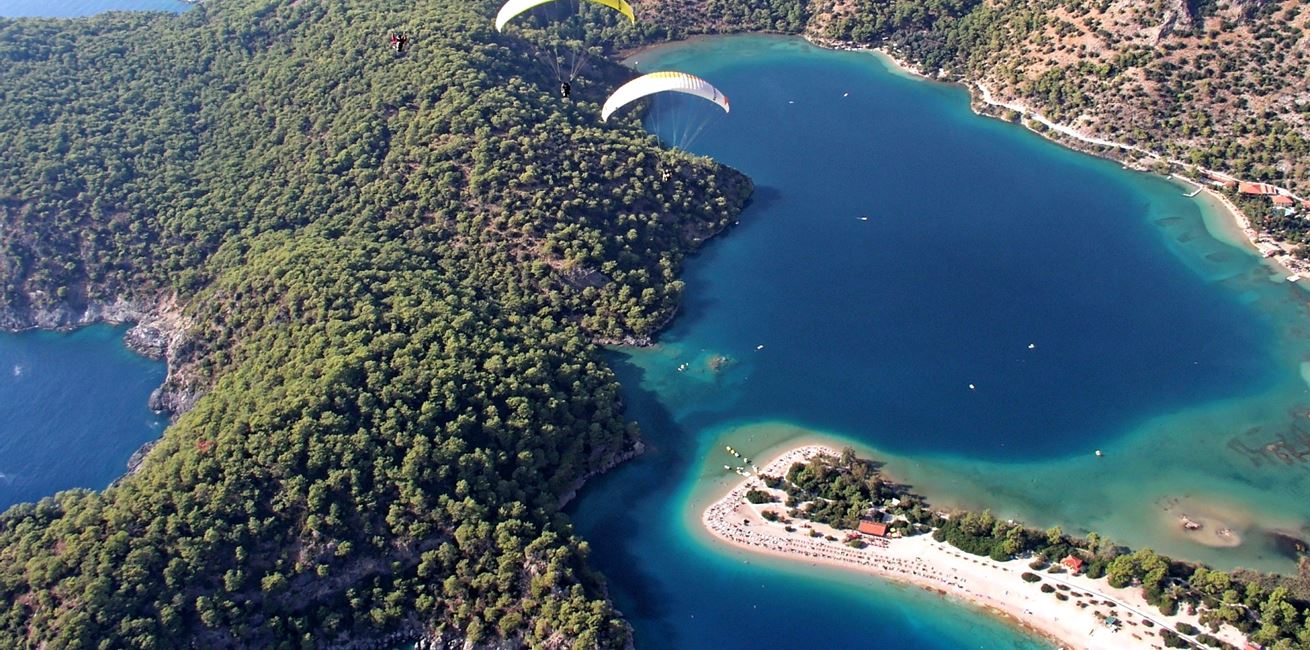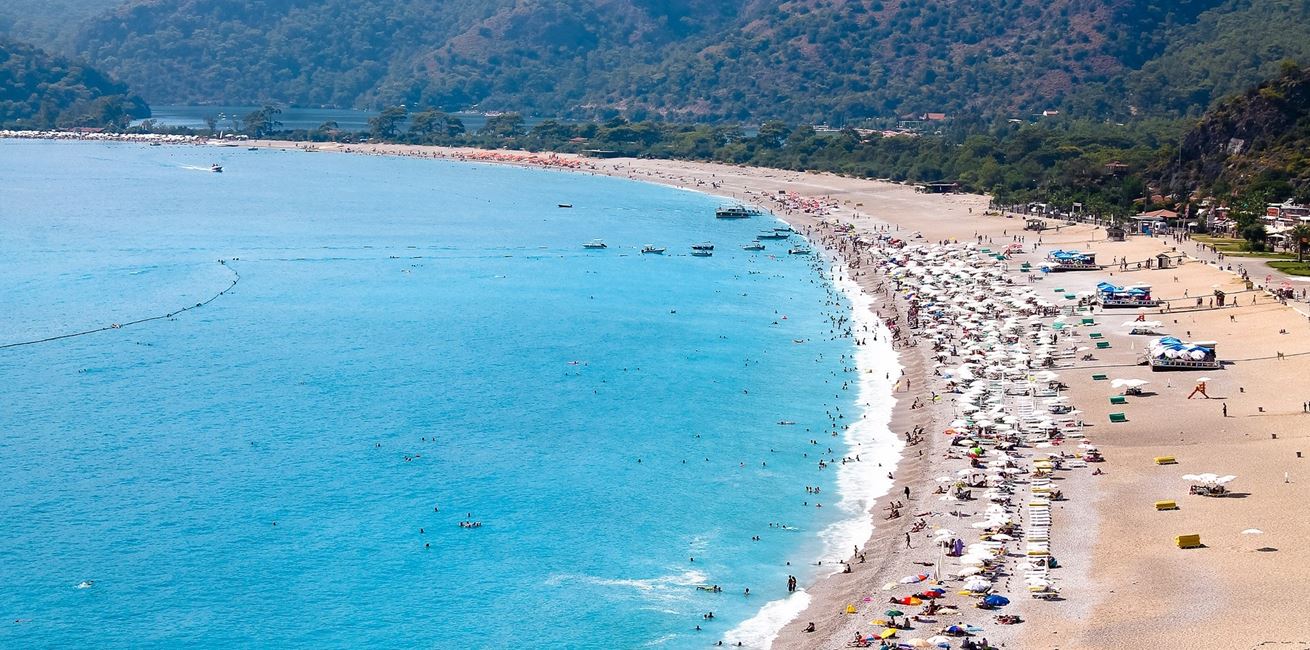 Fethiye Beaches
Beaches within the Fethiye district
Once you have booked your Fethiye hotel, just five minutes out of town are a number of public beaches very close to the Letoonia club, which are a good option for a quieter beach day.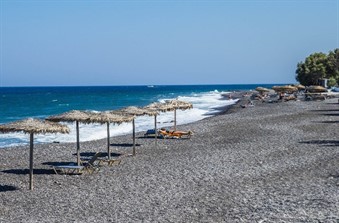 Calis beach, around 3km from the centre of town, is a 2km stretch of coarse sand which is largely backed by tourist hotels, souvenir shops, bars and restaurants. There are better beaches in the area, but the sunset behind the islands off the coast is worth a trip to see.
From Fethiye's marina, water taxi services cross the bay to Calis beach for a few lira. The service runs every 30 minutes during the season.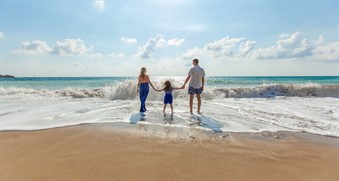 15 minutes by water taxi from the port of Fethiye is the entirely pedestrianised sleepy island of Şövalye.
The beach at Sovalye island is very nice, and Byzantine ruins can be viewed there too.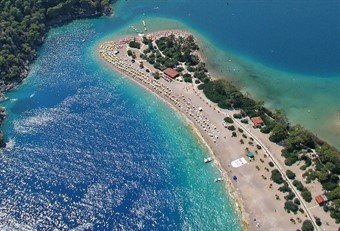 Arguably the finest beach in Turkey, and some say in the whole Eastern Mediterranean. So named, for its very calm seas, even during storms ,the literal translation is "Dead Sea" although Olu Deniz is more commonly known as the " Blue Lagoon". The area actually comprises both Belcegiz beach, a long stretch of sand, bordered by a lovely promenade with many places to eat, drink and relax that curls up towards to the Blue Lagoon itself. Behind the beach, the village offers more opportunities to shop, or enjoy the local restaurants. Backed by the towering Babadag mountain, Olu Deniz, which sits in a national nature preserve is incredibly beautiful. The water, which is shallow, calm and a wonderful shade of Turquoise is what beach lover's dream of.
Aside from the obvious attractions of the Blue Lagoon, Olu Deniz is also considered one of the best places in the world to paraglide, due to its exceptional height (1960 metres) and incredible panoramic views.
Scuba diving is also very popular here. The crystal clear waters, underwater caves, fauna and sea life attract divers both already certified, and those wanting to obtain their PADI certificate from one of the certified instructors in the area. Many other water sports are available in the area, and boat trips, typically with one day or half day itineraries depart Olu Deniz every day in the summer season.
Just 25 minutes from bustling Fethiye, Olu Deniz is well served by local transport, with plenty of taxi's available, as well as the frequent and plentiful dolmus services that operate throughout the resort.
Fethiye accommodation inspiration
Superior Family Room - Hil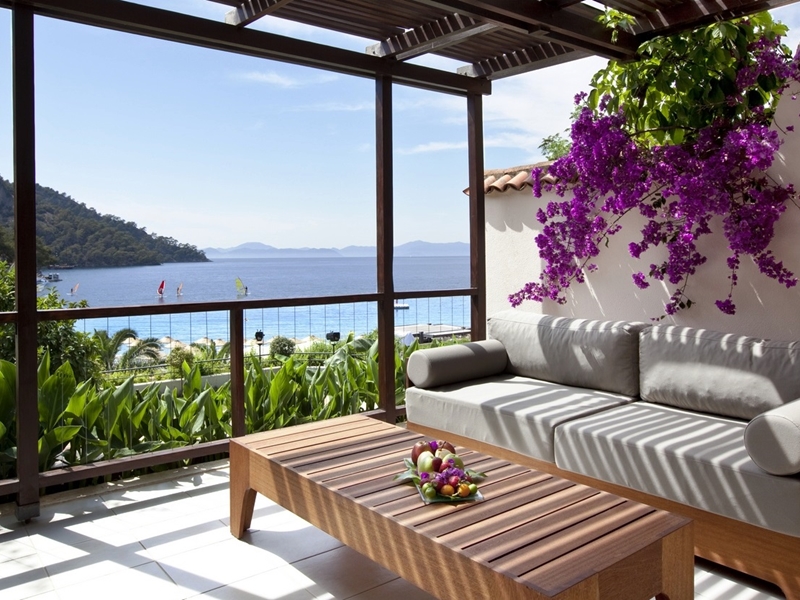 SLEEPS
4
, FROM Prices from £322 per night (based on 2 adults & 2 children on 'Full board extended' basis)
Hillside Beach Club Hotel, Türkiye
Superior Double Room - Hil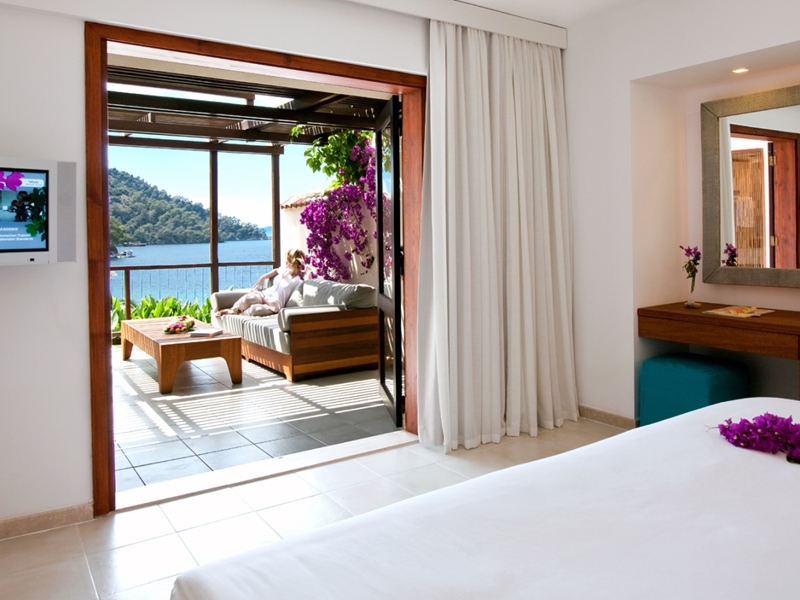 SLEEPS
3
, FROM Prices from £242 per night (based on 2 guests on 'Full board extended' basis)
Hillside Beach Club Hotel, Türkiye
Club Room - Hillside Beach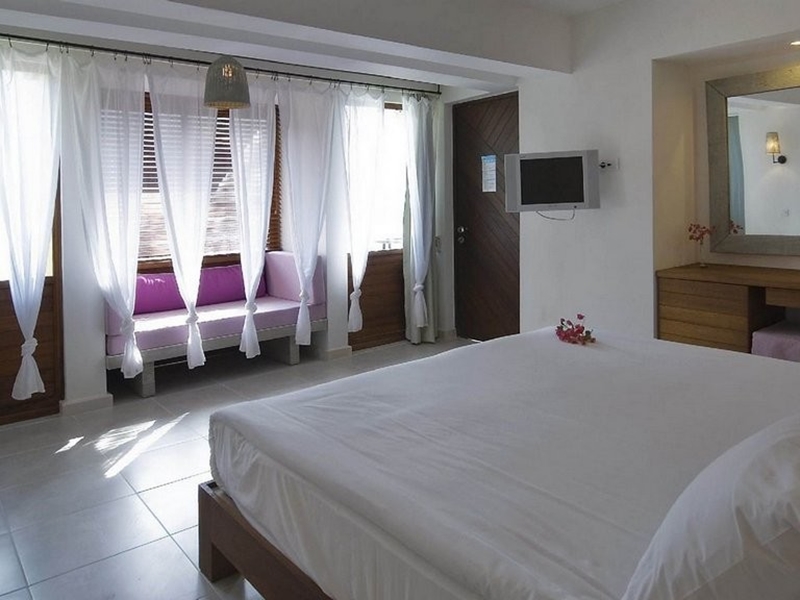 SLEEPS
2
, FROM Prices from £219 per night (based on 2 guests on 'Full board extended' basis)
Hillside Beach Club Hotel, Türkiye
Useful information for your Fethiye holiday