Marrakech: Suggested Itineraries
Why not try a two-centre holiday to explore Marrakech along with another area of Morocco for a more varied experience
Below is a selection of recommended itineraries for your Marrakech holiday;
Marrakech villas and Marrakech riads: Tranquil villa oasis + bustling city centre riad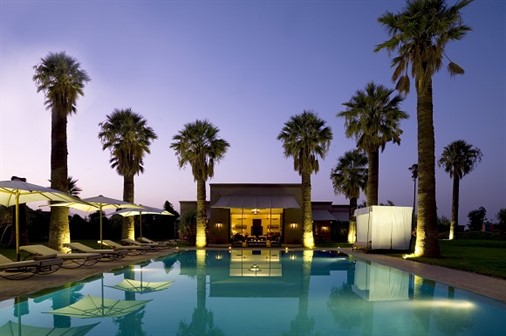 A Marrakech villa offers indulgence, luxury and relaxation, somewhere to really get away from it all. These villas are located in the surrounding countryside, although only a short taxi ride from the city centre.
A Marrakech riad is a home in the Medina built around a central courtyard, many of which have a plunge pool and roof terrace. Many riads have been converted into small luxury hotels and offer a tranquil oasis in the middle of the hustle and bustle of the Medina.
We suggest starting your holiday with 3/4 nights staying in a traditional Marrakech medina riad so that you can really experience the city and then head to your villa stay to laze by the swimming pool.
Marrakech and Essaouira:
Marrakech city centre + relaxed bohemian coastal medina
Essaouira, known as the 'windy city' is a small town on the Atlantic coast, a 2-3 hour drive from Marrakech. The easy-going nature of the town and bohemian atmosphere have been attracting artists and hippies for years.
Wander the small relaxed medina, sit and watch the fisherman return to port with their catch of the day or stroll along the sandy beaches.
Essaouria is perfect for a few nights away from the summer heat of Marrakech.
Marrakech Medina and the Atlas Mountains:
A hive of activity in the ancient city + relaxation at a traditional mountain villa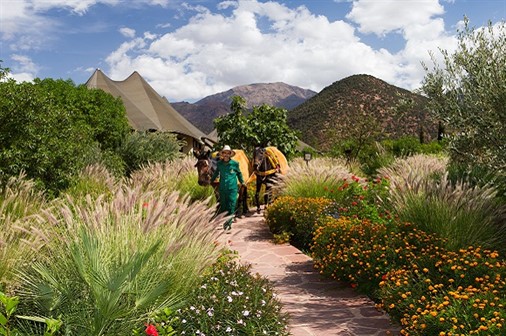 Stay for 3 or 4 nights in the centre of Marrakech or near the ancient medina and enjoy the wide range of experiences on offer in the red city; explore museums, gardens and art galleries and haggle for some souveniors in the souks. We offer luxury hotels ideal for couples looking to explore the city, as well as staffed traditional riads for exclusive rental for families and groups of friends.
Then take a 60 minute private transfer and stay in one of our hotels in the nearby Atlas Mountains where you can rest, relax and experience traditional Berber mountain villas.
Marrakech and the Atlantic Coast:
Vibrant city centre + relaxing coastal setting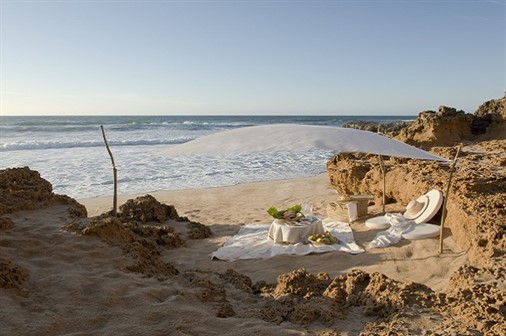 Arrive into Marrakech and stay 4-7 nights in the city to enjoy all that the city has to offer, whether you are looking for a luxury hotel or villa.
Followed by 3-7 nights at the stunning La Sultana Hotel in the Atlantic coast village of Oualidia or one of our villas or riads in the coastal town of Essaouira.
Marrakech City, Atlas Mountains and Atlantic Coast:
Vibrant city centre +
mountain adventure + coastal retreat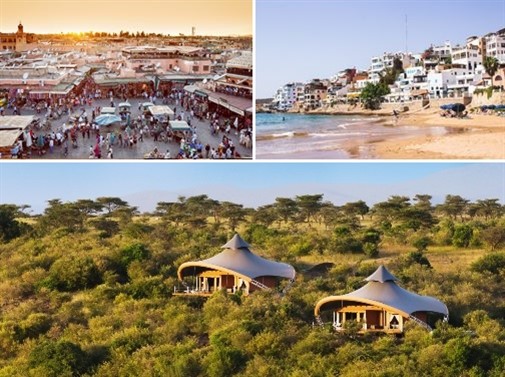 For those looking to explore three very difference sides to Morocco. Ideal for couples.
Arrive into Marrakech Menara Airport, where you will be met by the your private transfer driver for the short drive (10-20 minutes) to your city centre hotel. We recommend at least 4 nights in Marrakech to be able to fully explore the ochre city. We offer a selection of Marrakech hotels and riads.
Your stay in Marrakech will be the busiest part of your holiday, the ancient walled medina will at times overload your senses with colour, sounds and sights whilst you explore the souks looking for souvernirs, clothing or spices. Fill your days visiting the many gardens, museums, art galleries and historic sights or Marrakech.
Upon checking out of your Marrakech Hotel, a private transfer driver will be waiting to take you the 60 minute drive up to the world reknown Kasbah Tamadot mountain resort that Richard Branson purchased on one of his famous ballooning expeditions.
We recommend a stay of at least 3 nights at Kasbah Tamadot, although we feel that 7 nights would soon pass with you wondering where the days have gone! Your stay at Kasbah Tamadot can be as energetic or as relaxing as you wish, whether you spend the days lounging by the swimming pools enjoying the stunning views or our trekking the mountains paths and exploring traditional Berber villages.
Marrakech and
Erg Chegaga Dunes (4 day/3 night):
Bustling city + camel trek desert adventure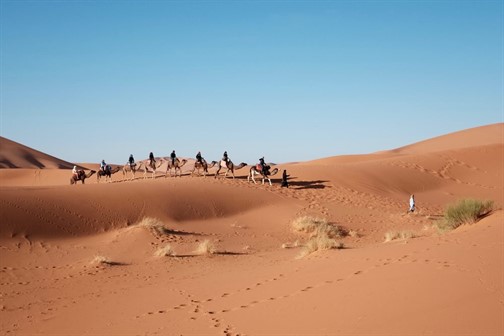 Erg Chegaga (or Chagaga) is a large area of sand dunes close to the village of M'Hamid. Explore the sand dunes on the back of a camel and spend the night under the stars in a desert camp.
This is usually a 4 day/3 night excursion from Marrakech.
Day 1: 7 hour drive from Marrakech to Zagora, with a lunch stop at Ouarzazate. You will stay overnight in Zagora.
Day 2: 4 hour drive via M'Hamid to the edge of Erg Chebbi, where you will mount your camel and trek across the dunes to your desert camp set around a camp fire where you'll listen to traditional music.
Day 3: 6 hour drive back to Ouarzazate via the village of Foum Zguid. An overnight stay in Ouarzazate.
Day 4: 4 hour drive back to Marrakech with a lunch stop.
Marrakech and Erg Chebbi Dunes (4 days/3 nights): Bustling city + camel trek desert adventure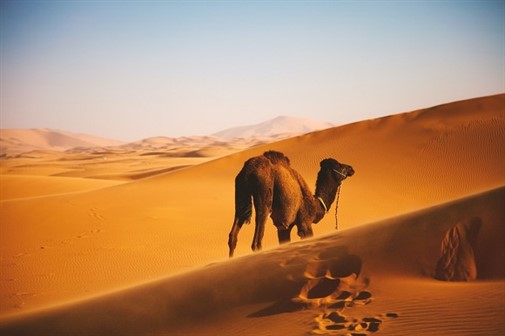 Erg Chebbi is the more visited sand dune in Morocco and the easiest to get to, owing to the good roads all the way to the nearby town of Mergouza.
The drive between Marrakech and Mergouza is around 10 hours and is best done over a 4 day/3 night side excursion, and it follows a similar itinerary to Erg Chegaga above.
You will reach your desert camp in the dunes after a 1 hour camel trek from Mergouza and will spend the evening under the stars, eating traditional food, drinking Moroccan tea and listening to traditional music and stories.
Erg Chebbi does not feel as remote as Erg Chegaga, but you will still enjoy an authentic desert experience.
Useful information for your Marrakech holiday
Useful information for your Moroccan holiday