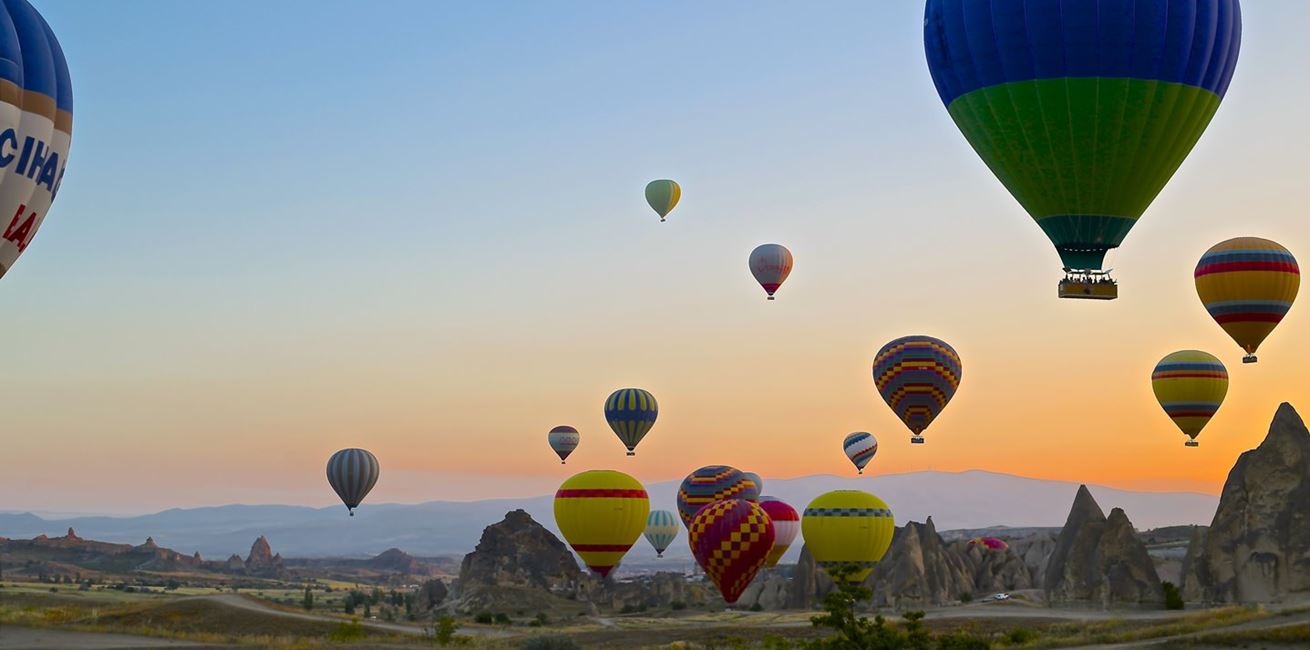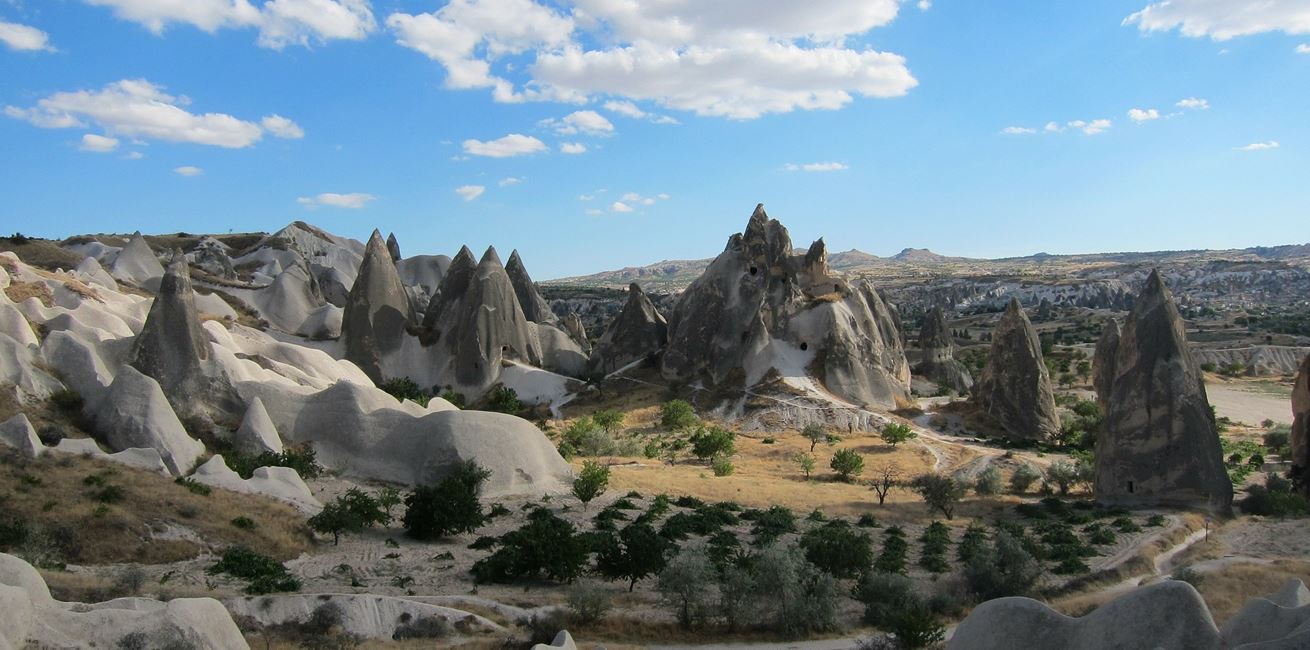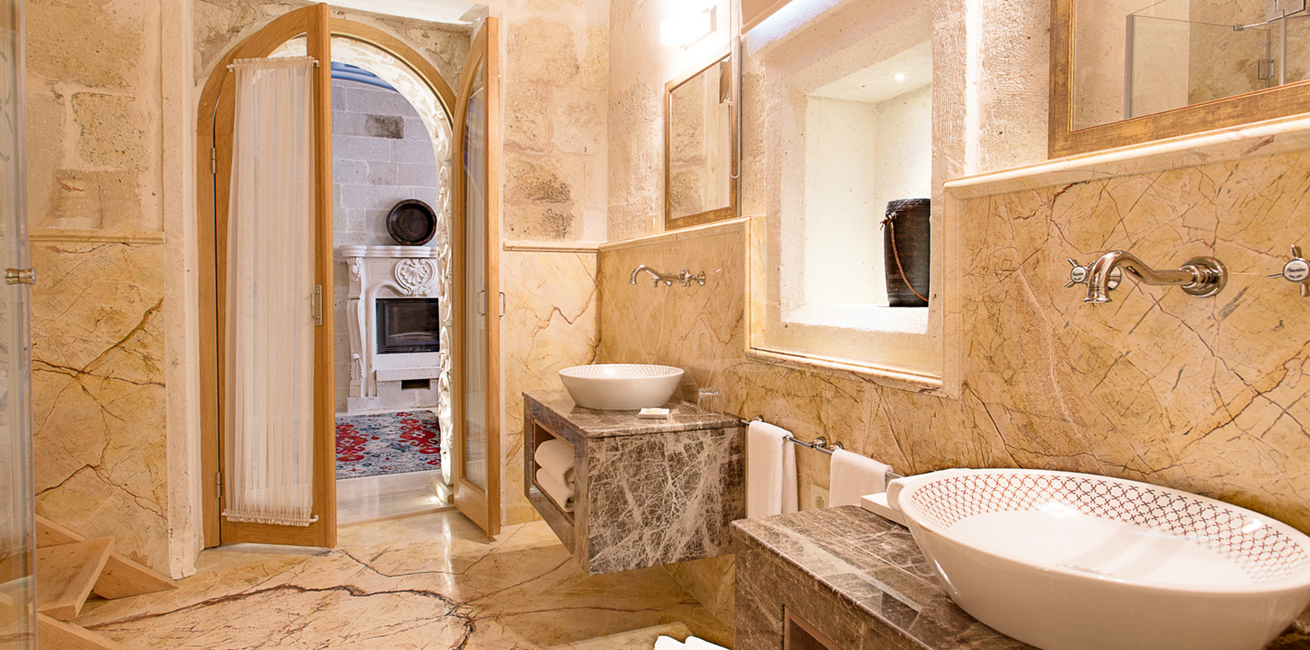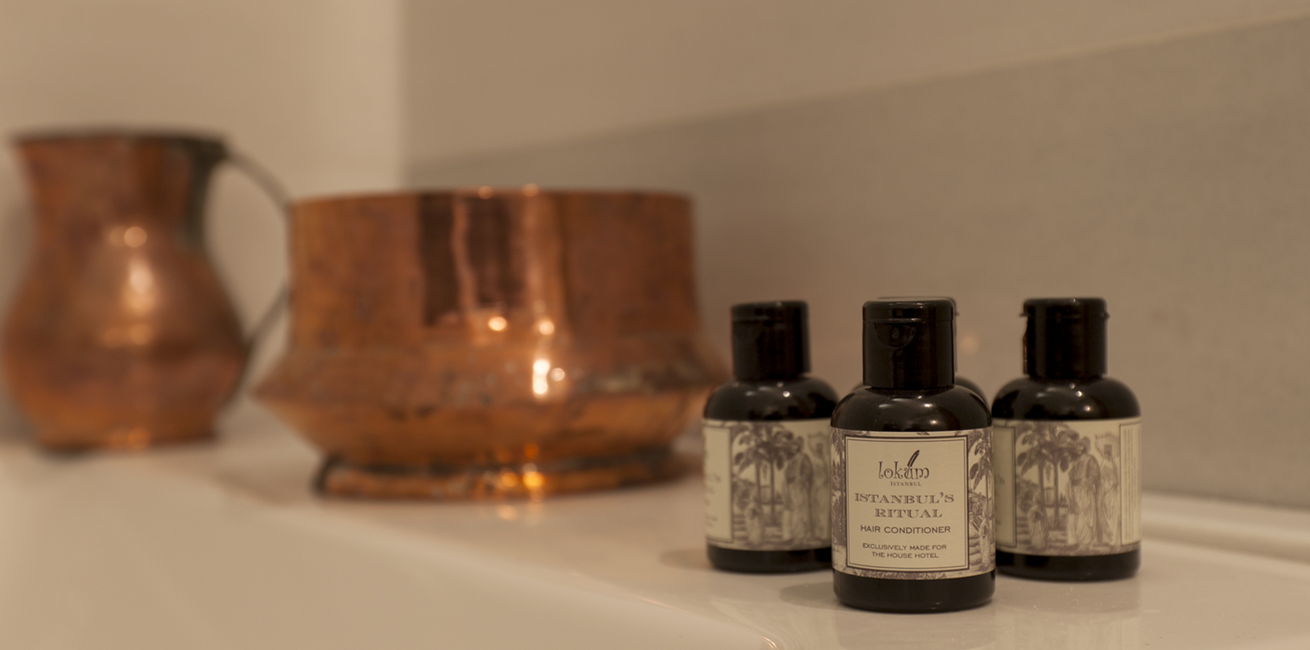 Discover Cappadocia
Discover the fairy tale landscape of the Cappadocia region
A geological peculiarity, world heritage site and area of exceptional natural wonders, the fairy tale landscapes of Cappadocia fire the imagination like nowhere else in Turkey. A fascinating history, and topography of honeycombed hills, unfathomably large boulders , and rock formations define this area of Anatolia in central Turkey. Thousands of years ago, people carved a tunnel and chamber complex into the soft rock and in the 4th century, an underground urbanisation was created here. The landscape is a honeycomb of man made caves, places to live, work, and worship. Entire towns were formed by tunnel complexes.
There are many popular attractions in Cappadocia such as fresco adorned churches chiselled out of rock, fairy chimneys, as well as the open air museum in Goreme. Subterranean cities of Kaymakli and rock fortress of Ortahisar are also among the most visited sites in Capadoccia.
Many of Cappadocia's troglodyte structures are still used as dwellings, and the cave hotels of this area offer the opportunity to experience cave dwelling, 21st century style. A truly unique hospitality experience.
Useful Information for your Cappadocia Holiday
Cappadocia hotels selected by The Turquoise Collection