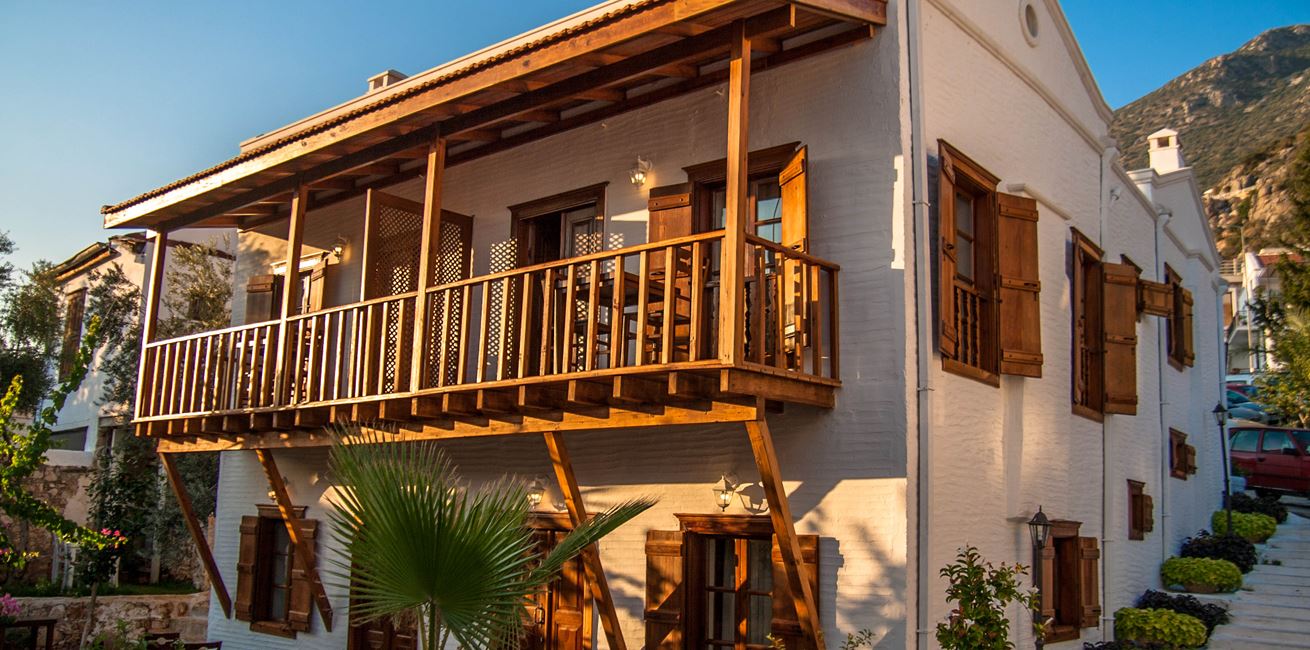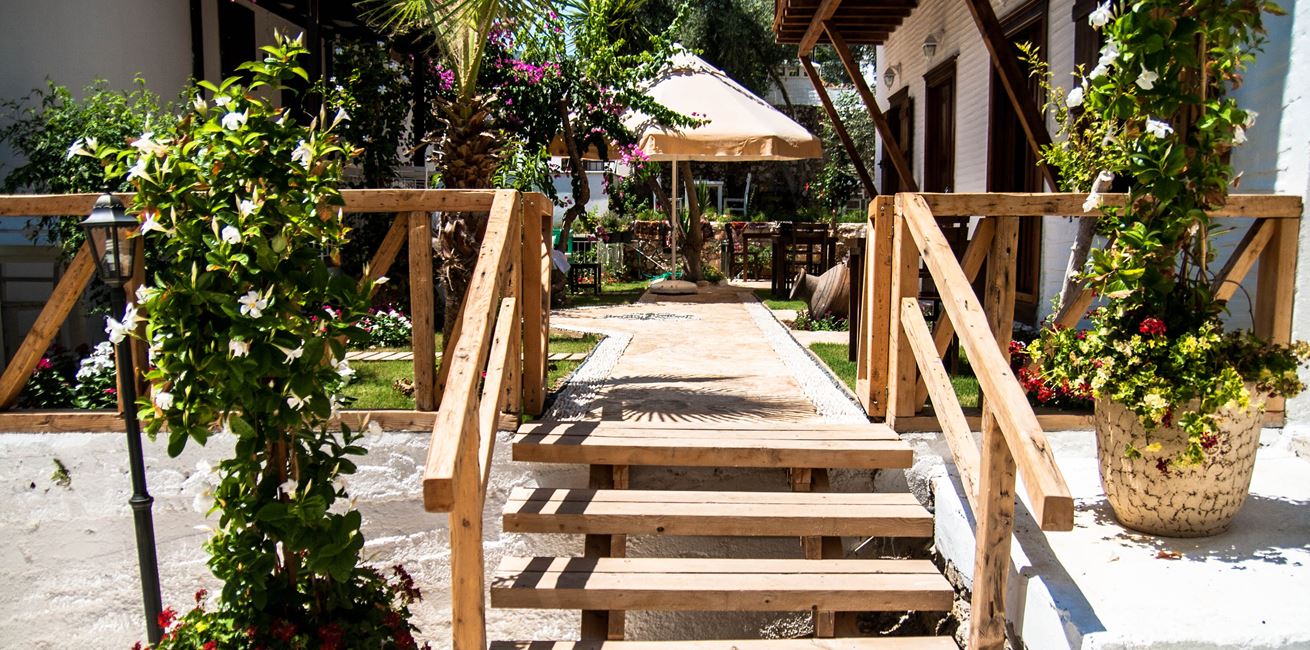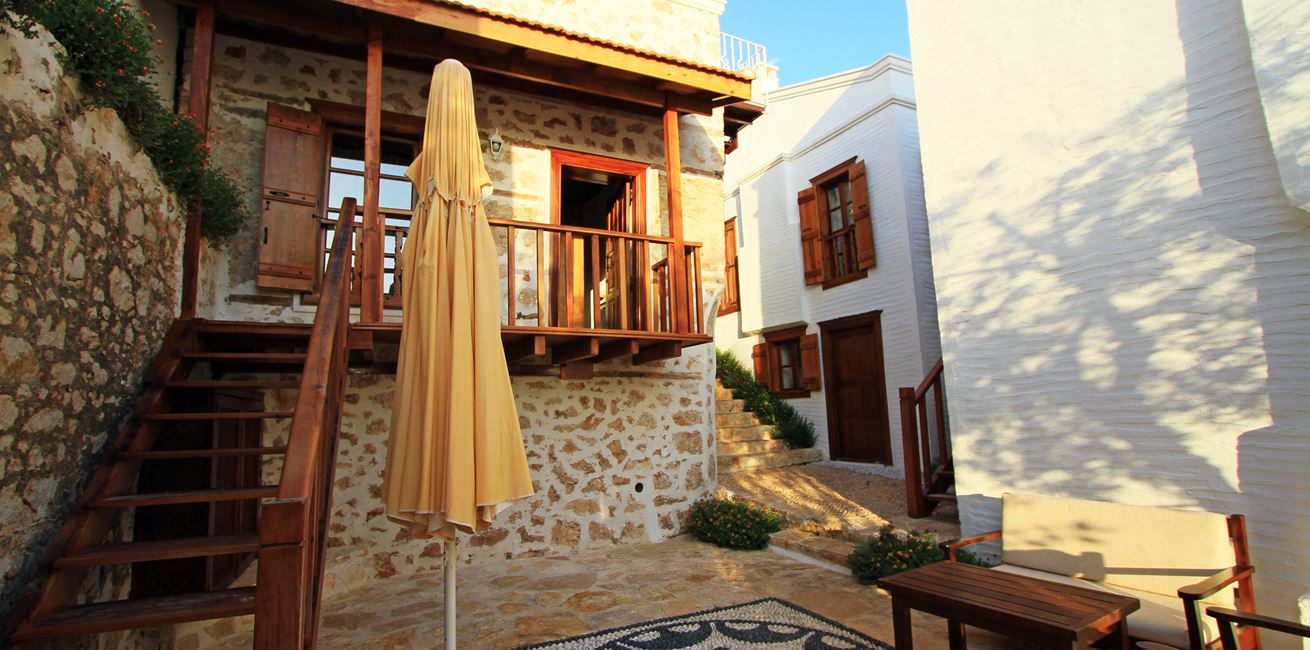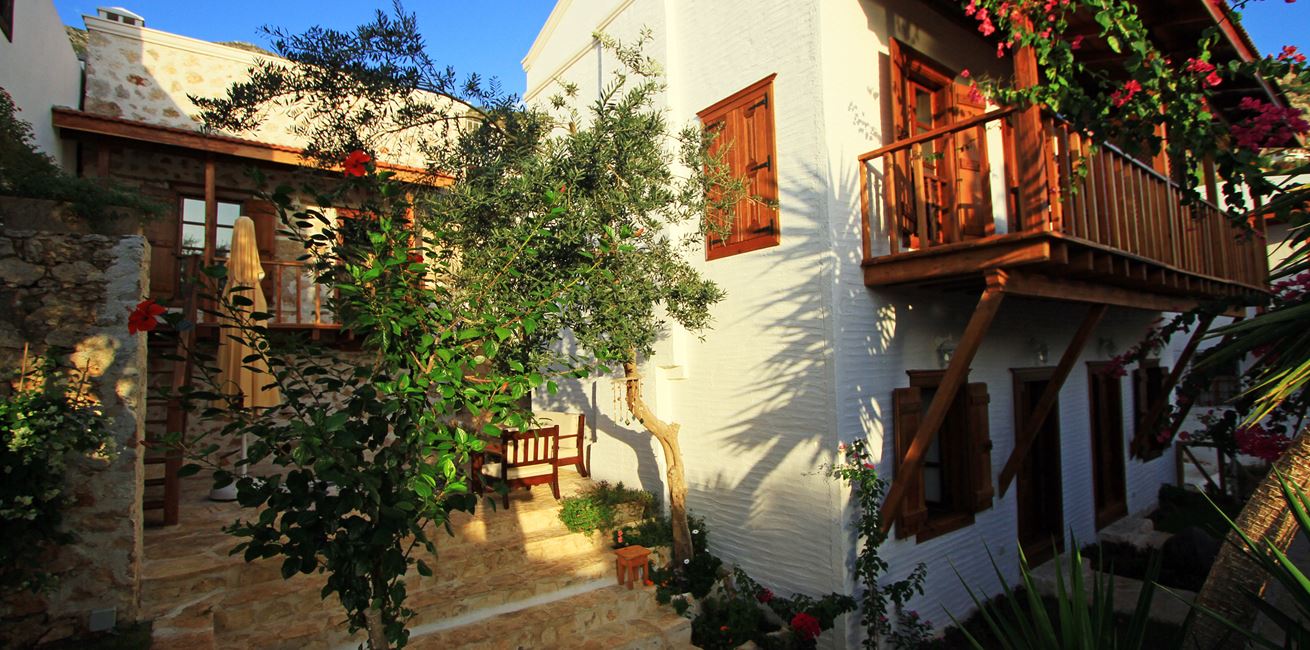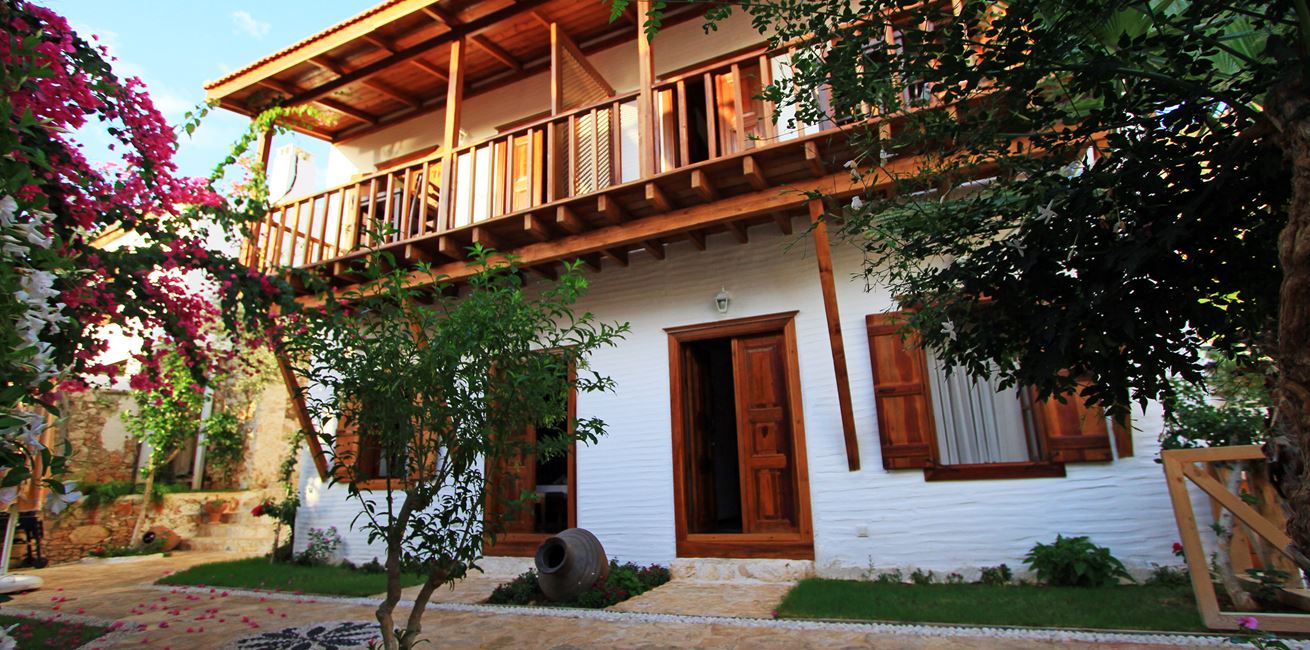 The Courtyard Hotel, Kalkan
Discover courtyard life at the Courtyard Hotel, Kalkan
Courtyard is proud to be the only restoration accommodation property in the old town of Kalkan, offering a brand new guest experience. They have a friendly, family run atmosphere and with 15 years experience running the White House, their reputation for cleanliness and service is well established. The new property is a calm oasis in the heart of Kalkan offering quality accommodation to the discerning traveller.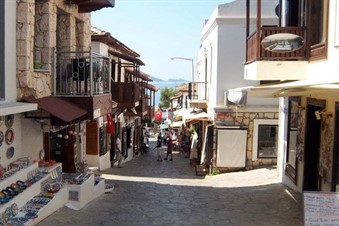 The Courtyard Hotel is ideally located in Kalkan's old town, wonderfully peaceful and quiet yet just a few minutes' walk to restaurants, bars and shops. The pebbly town beach is just a short stroll away and there are various beach clubs dotted around the bay to which you can walk or take a short boat trip.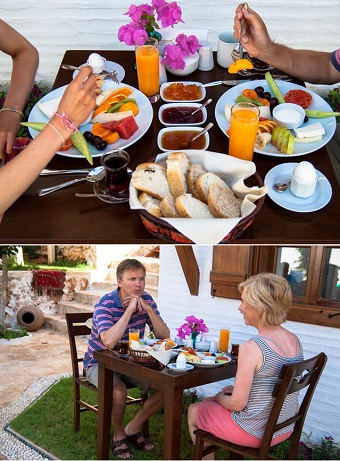 Guests at the Courtyard have the choice of breakfast served on their balcony, in the courtyard, garden or on the White House terrace with views over Kalkan Bay.
Most of the produce for breakfast are locally sourced and include:
- Cheese and plain yoghurt from co-op farmers in Elmali
- Fresh seasonal fruits, dried fruits and nuts with yoghurt choice of cereal
- A choice of tea (Turkish, herbal or regular)
- Coffee and fresh juices
- The hotel also do their best to meet special dietary requirements.
Breakfast is served daily between 8:30am to 10:30am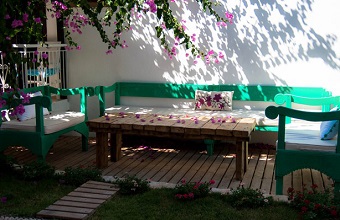 Courtyard guests and visitors can enjoy drinks in the garden or at the White House terrace bar. Guests are also welcome to attend the Turkish BBQs held regularly during the summer months.