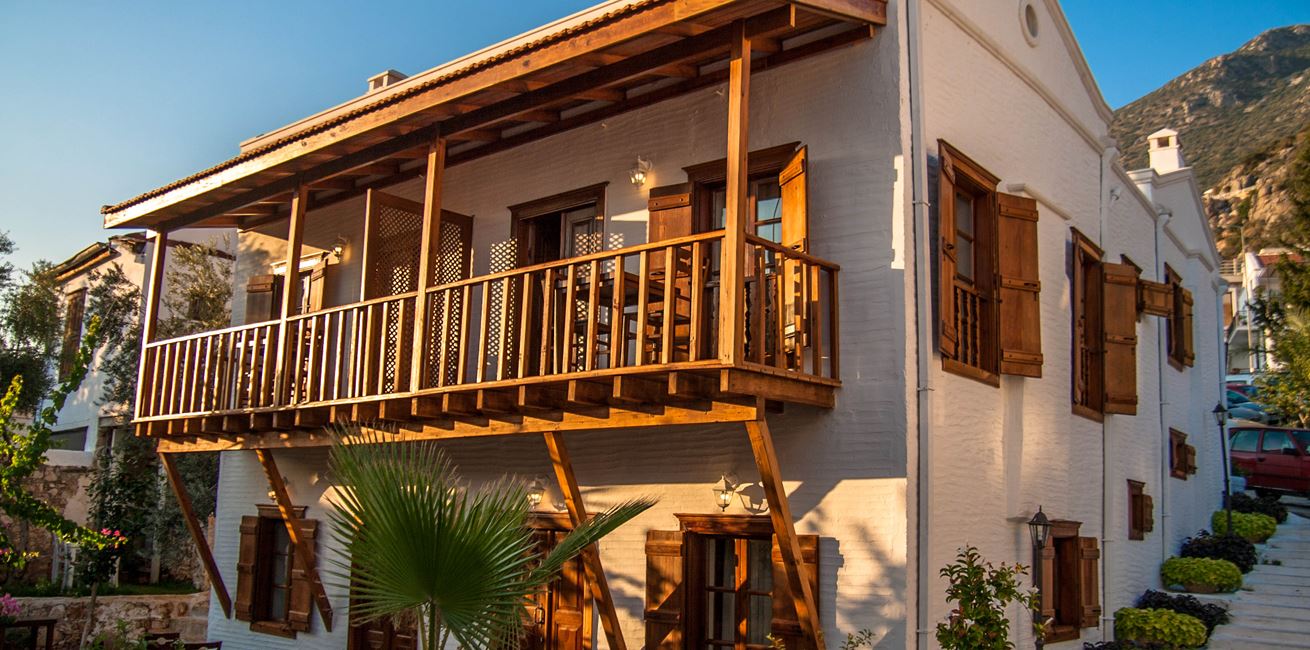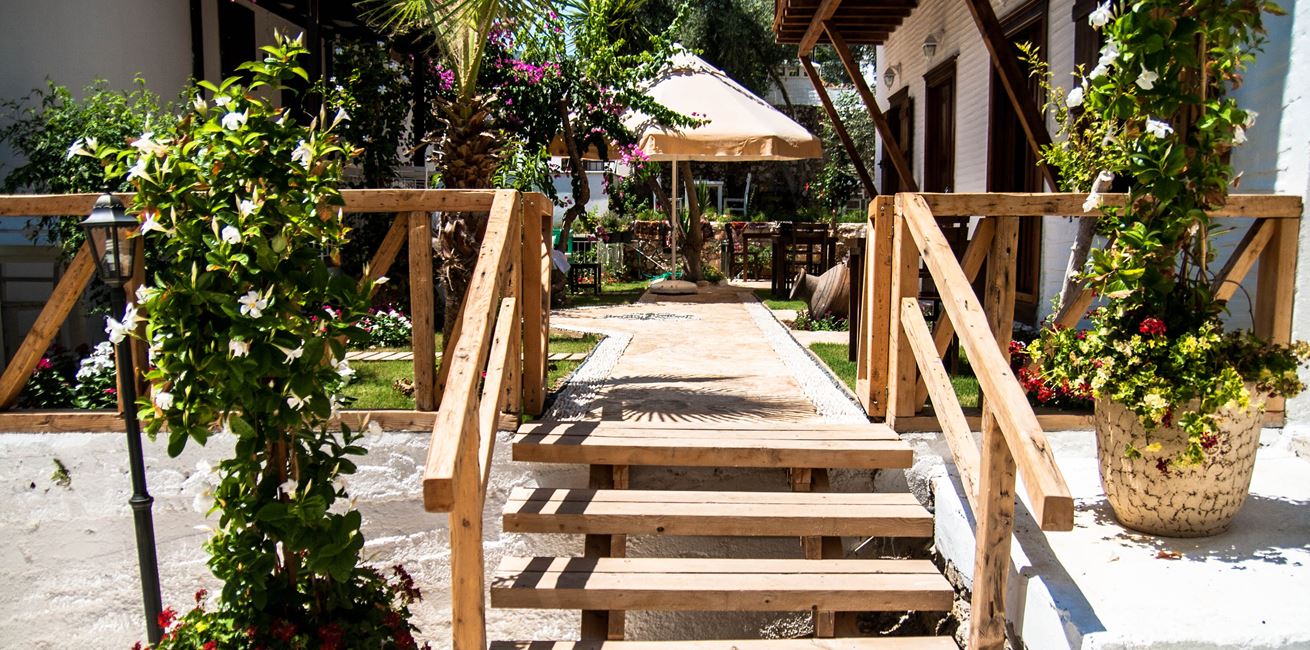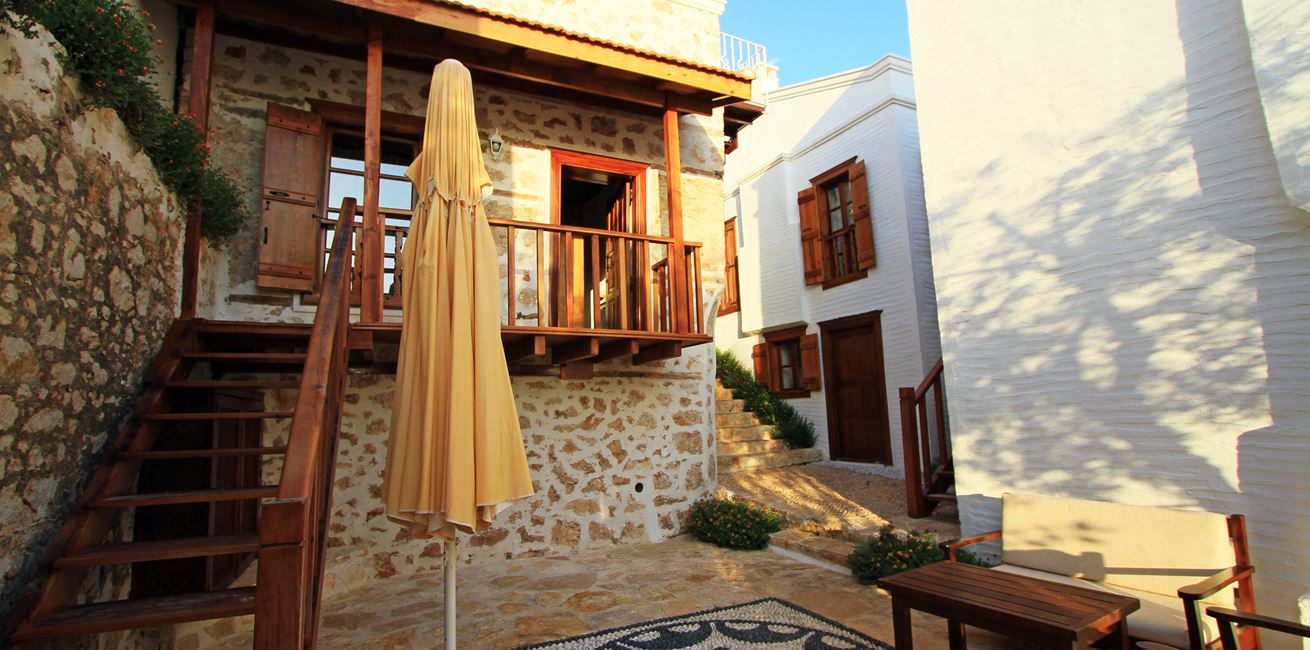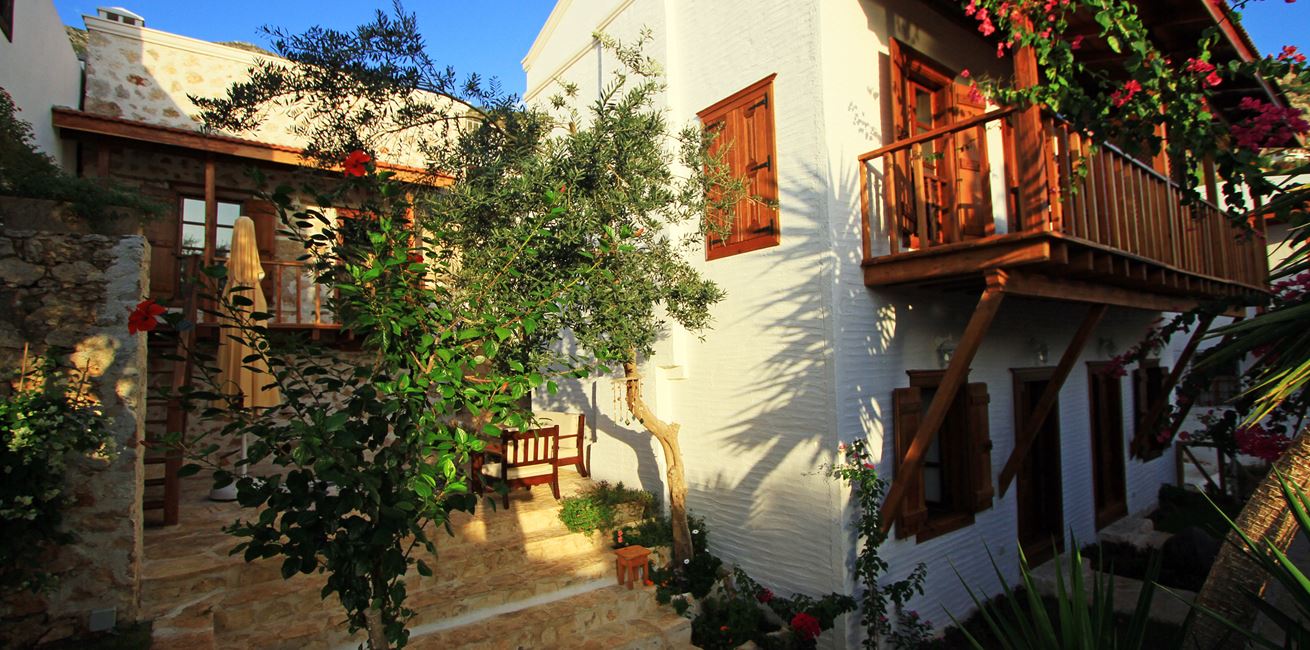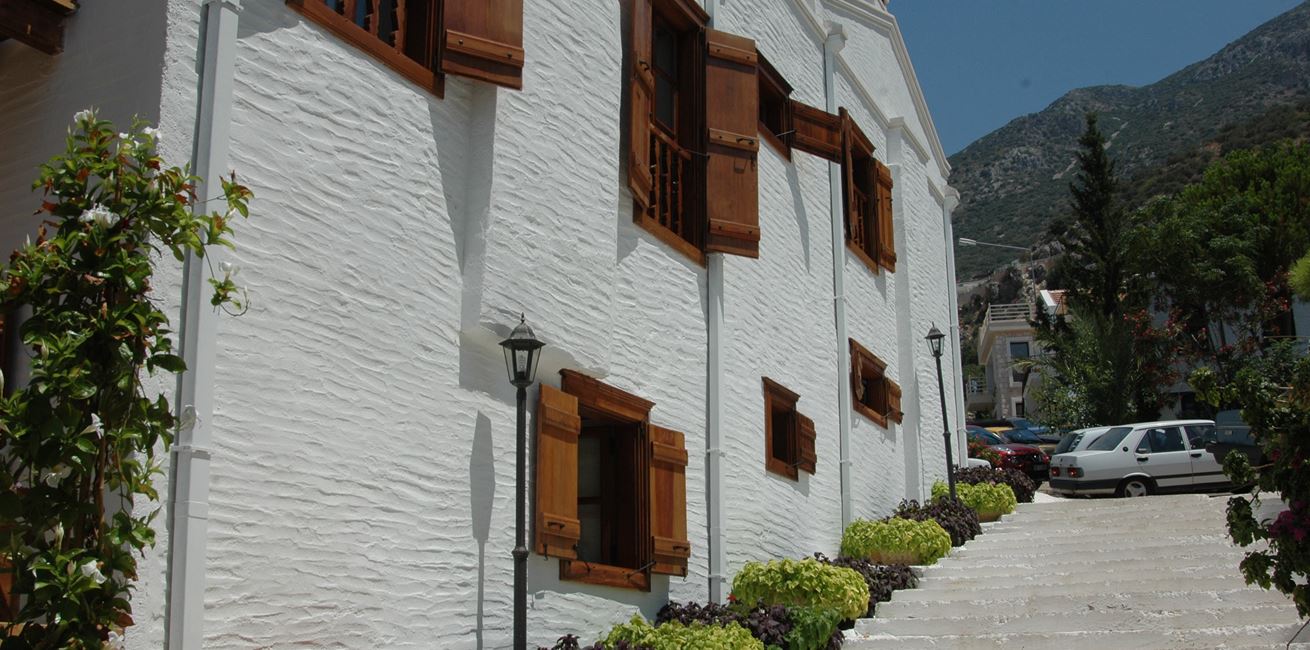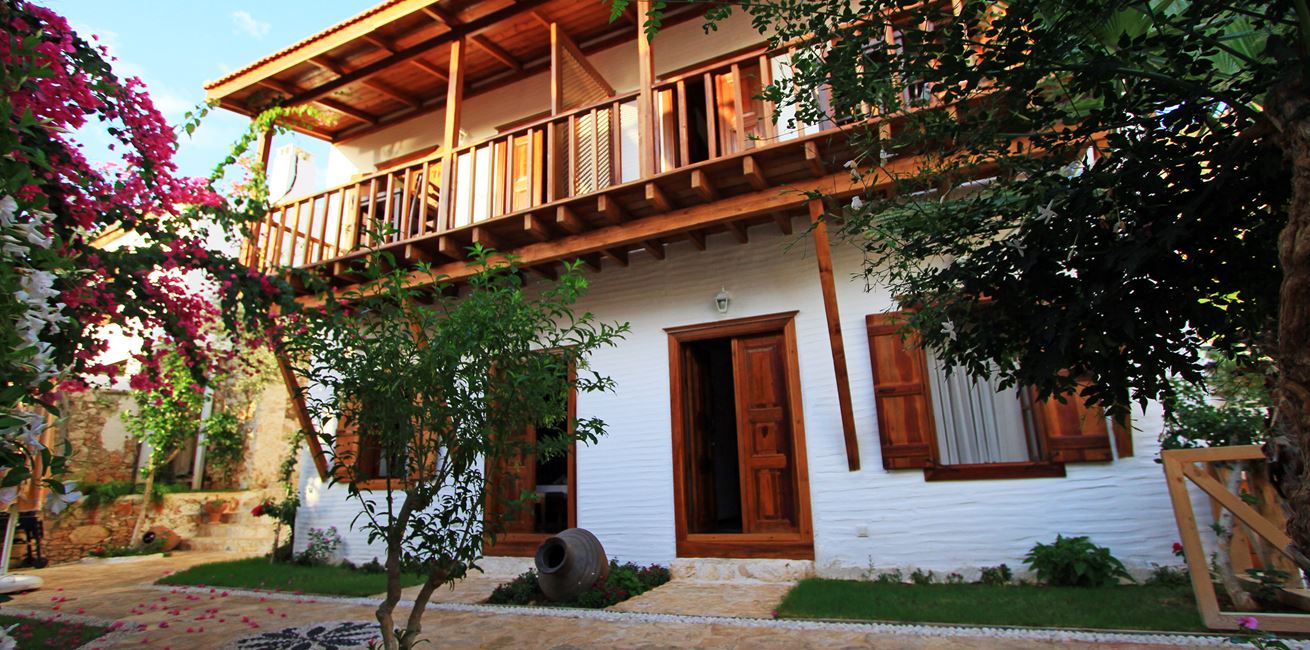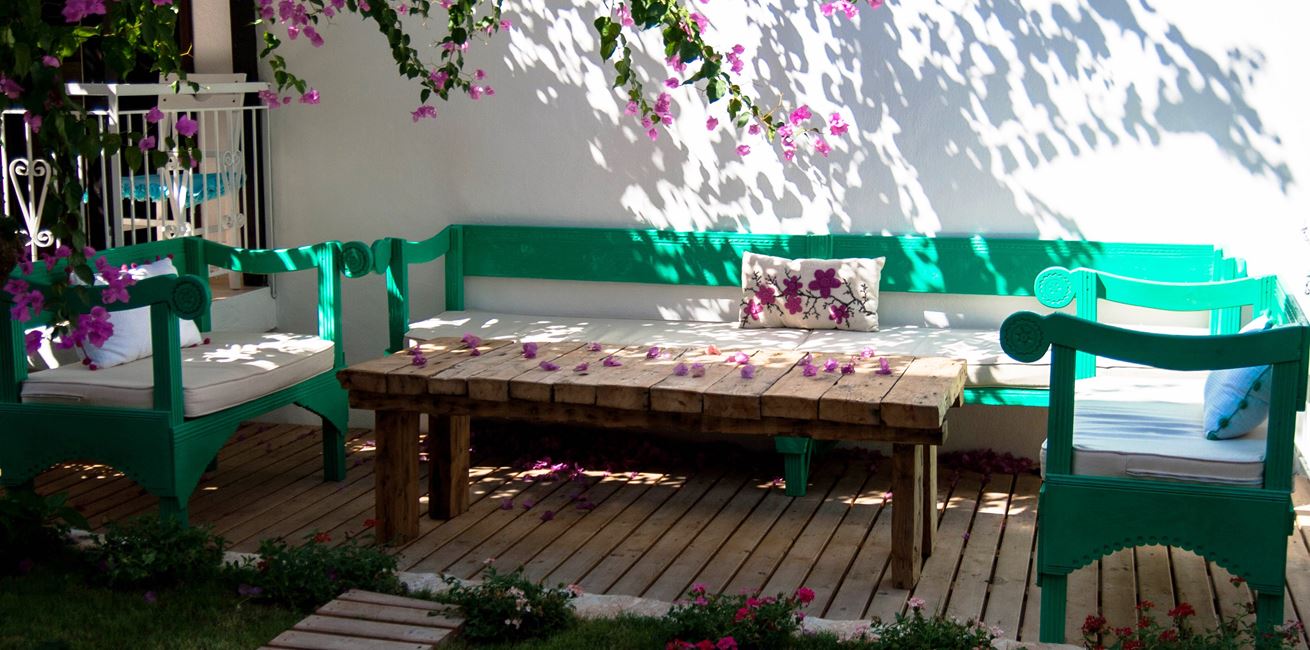 The Courtyard Hotel
Kalkan Old Town
An intimate and exclusive boutique hotel offering 6 uniquely designed bedrooms with en-suites, balconies and original features such as marble and stone fireplaces. The Courtyard hotel is the first and only restoration hotel in Kalkan's Old Town, with an original cobbled stone landing, a mosaic courtyard and a beautiful garden making it a truly relaxing place to be. Whether it's for a week, a day or just for a drink, everyone is welcomed to enjoy this charming boutique hotel.
The building was originally the site of an underground cistern which served passing travellers, and later, the Yilmaz family. This unique hotel combines traditional architecture with sympathetic restoration and many original features have been preserved. Even plastering techniques from the period this building originated from have been used. Ottoman balconies and timber shutters & doors have been used for the bedrooms. The integrity of this building has been maintained, which means that some door heights may be lower than an average, modern building, and floors slope and window sizes vary, adding charm and character.
The colourful courtyard garden with bougainvillea, olive, jasmine and mature palm trees, is welcoming and adds to the unique and traditional appeal of this hotel.
Combining a mix of Turkish and Greek architecture, the properties were lovingly and enthusiastically brought back to life in 2012 by local architects Kutay and Pınar Karabağ with interiors by Bihter Türkfiliz. Hand crafted furniture was supplied by Süleyman Demirel of Hatçılar Mobilya ve Orman Ürünleri Ltd., also responsible for the repair and replacement of all original timber, using only the highest quality, locally sourced cedar.
"The sweet-smelling cedar wood floors, ceilings, windows and shutters have been worked by a top-notch craftsman, and are perfectly complimented by the restrained pale neutral walls, soft, textured white bed-linen and stone-fireplaces, whilst the bathrooms are elegantly modern. You'd be hard-pushed to find more stylish and harmonious hotel rooms than these anywhere in Turkey. 10/10" Terry Richardson, destination expert. The Telegraph.
Courtyard Hotel, Kalkan
Discover courtyard life at the Courtyard Hotel, Kalkan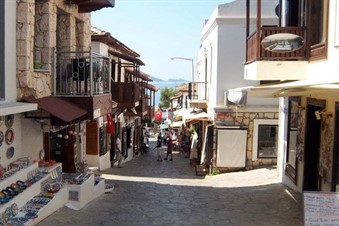 The Courtyard Hotel is ideally located in Kalkan's old town, wonderfully peaceful and quiet yet just a few minutes' walk to restaurants, bars and shops. The pebbly town beach is just a short stroll away and there are various beach clubs dotted around the bay also within a short walking distance.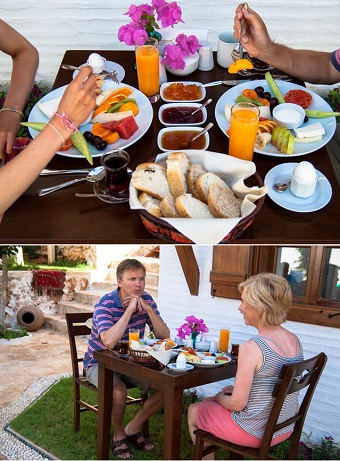 Guests at the Courtyard have the choice of breakfast served on their balcony, in the courtyard, garden or on the White House terrace with views over Kalkan Bay.
Most of the produce for breakfast are locally sourced and include:
- Cheese and plain yoghurt from co-op farmers in Elmali
- Fresh seasonal fruits, dried fruits and nuts with yoghurt choice of cereal
- A choice of tea (Turkish, herbal or regular)
- Coffee and fresh juices
- The hotel also do their best to meet special dietary requirements.
Breakfast is served daily between 8:30am to 10:30am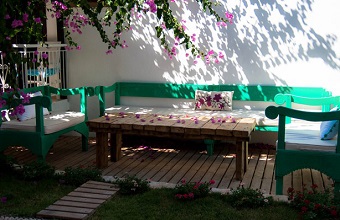 Courtyard guests and visitors can enjoy drinks in the garden or at the White House terrace bar. Guests are also welcome to attend the Turkish BBQs held regularly during the summer months.