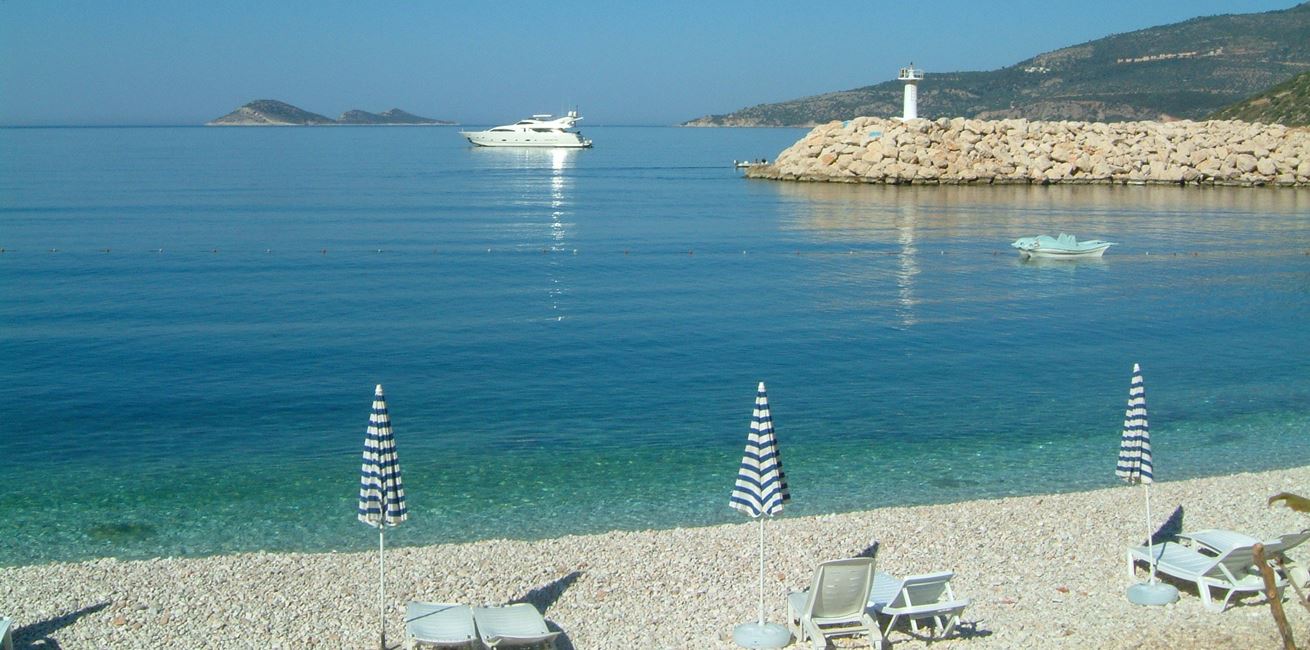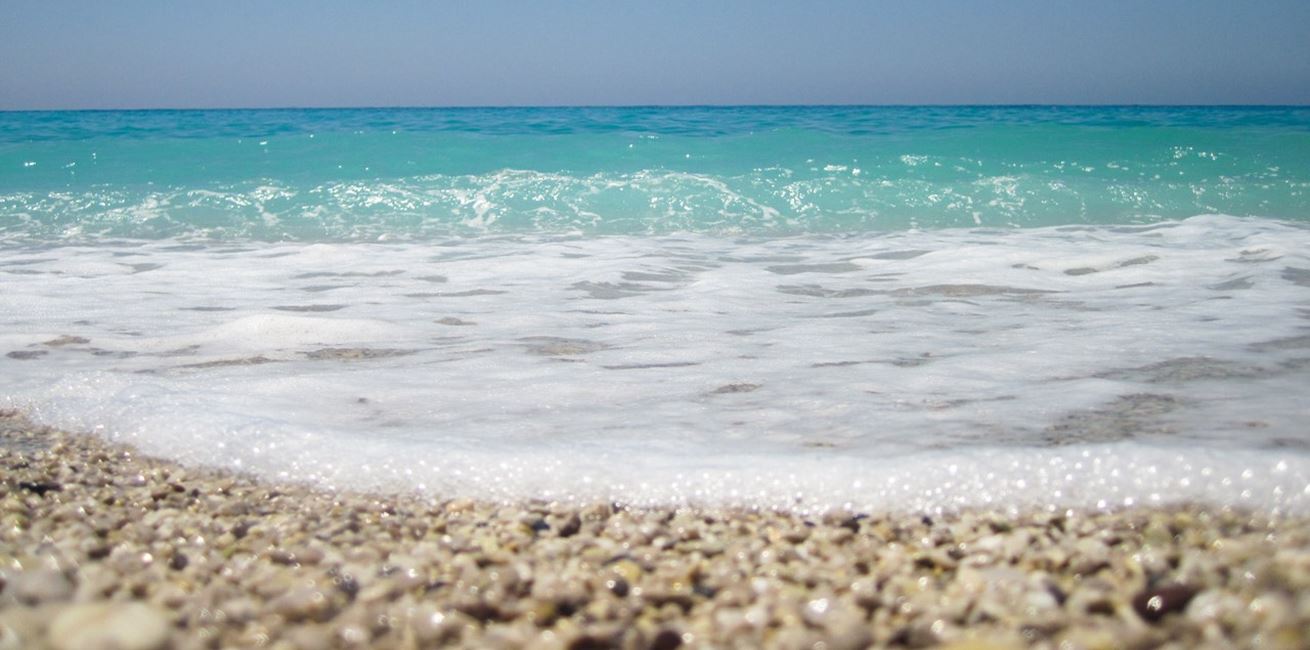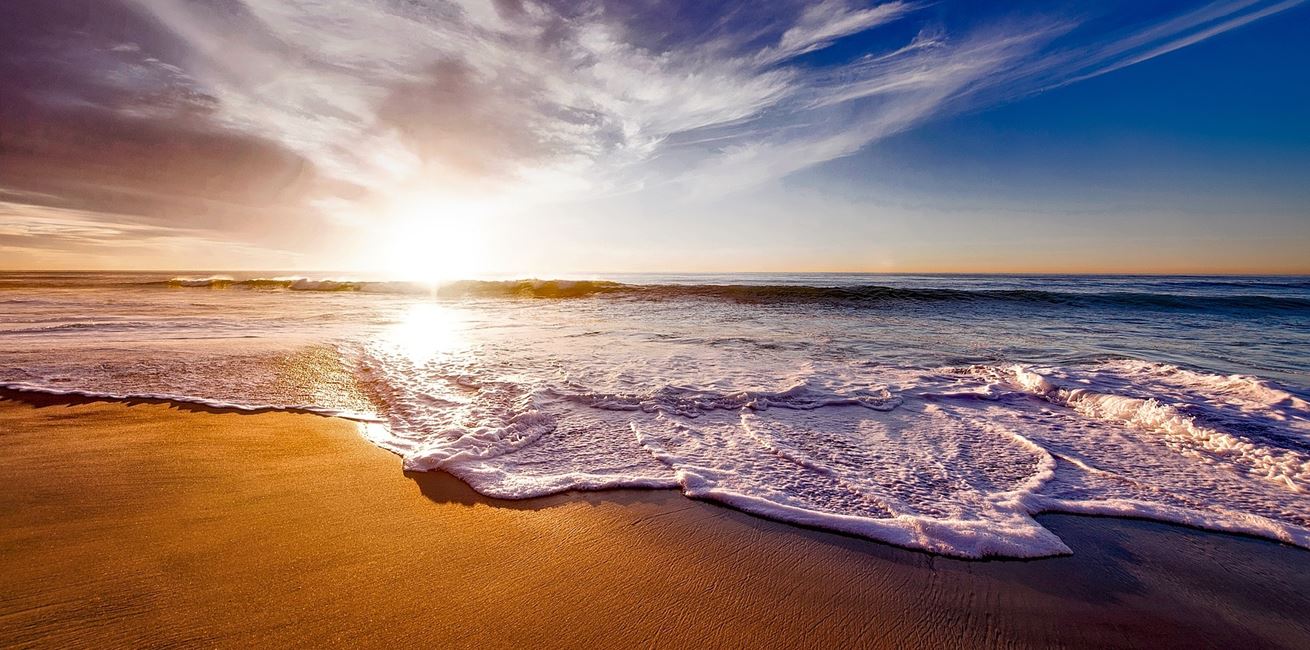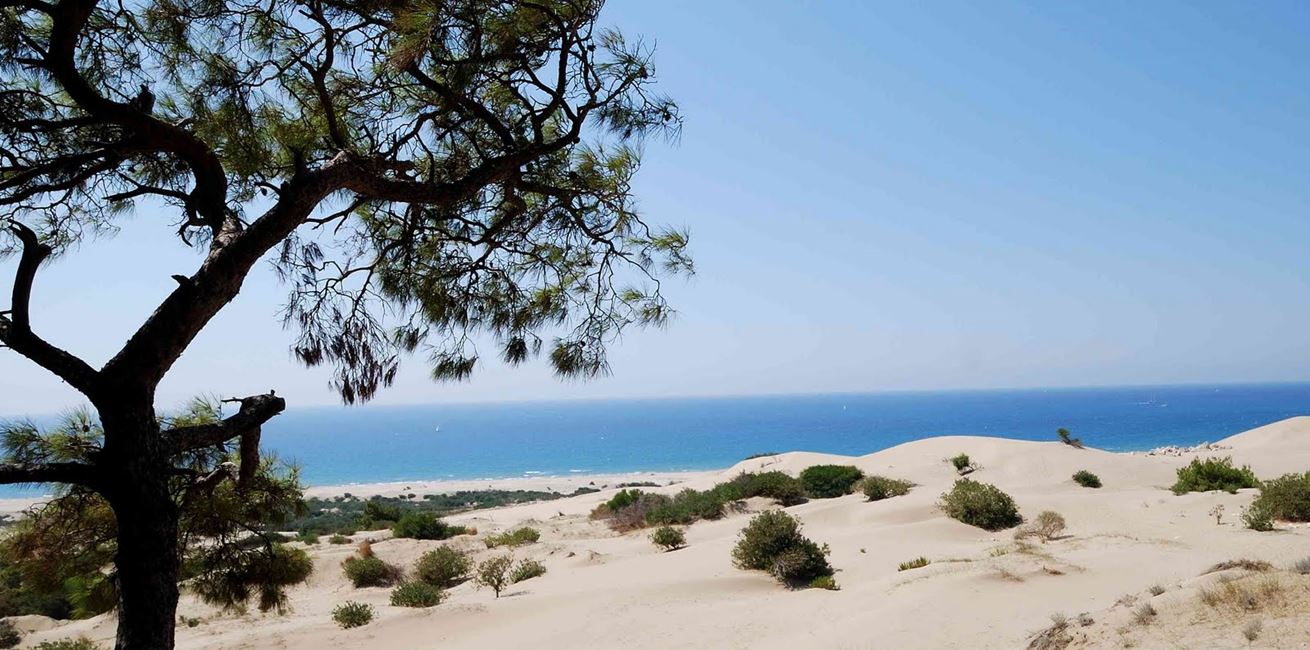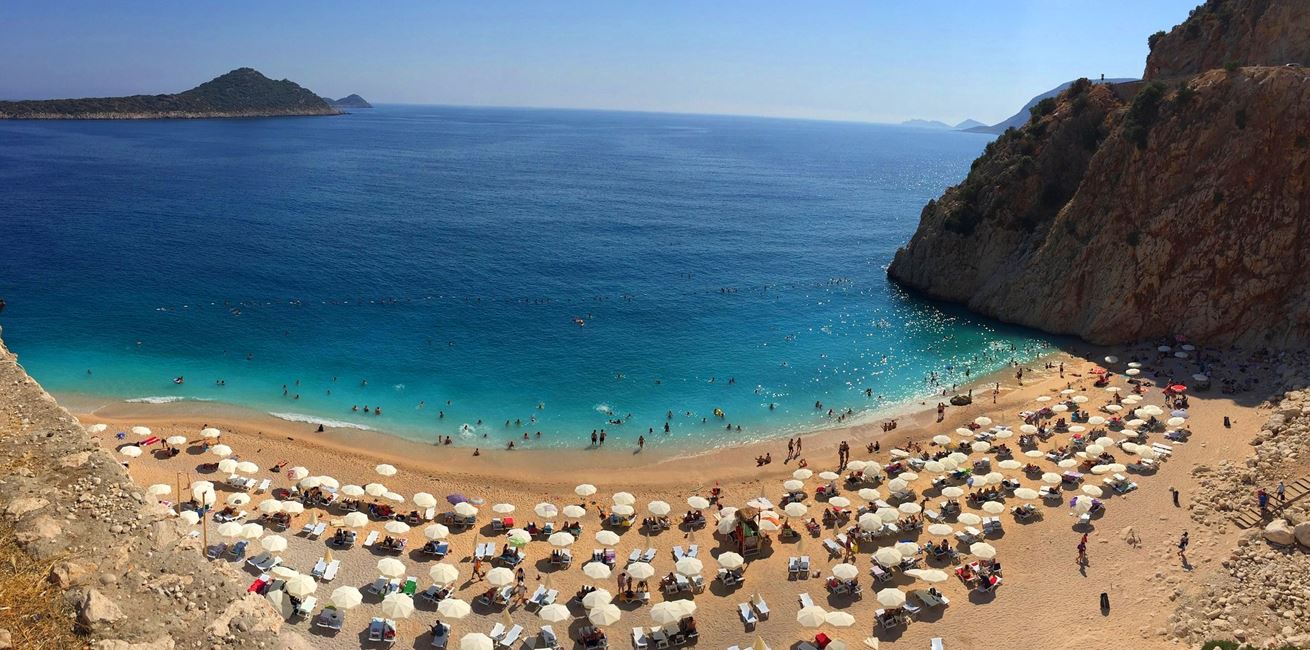 Our Kalkan Beach Guide
The best beaches in and around Kalkan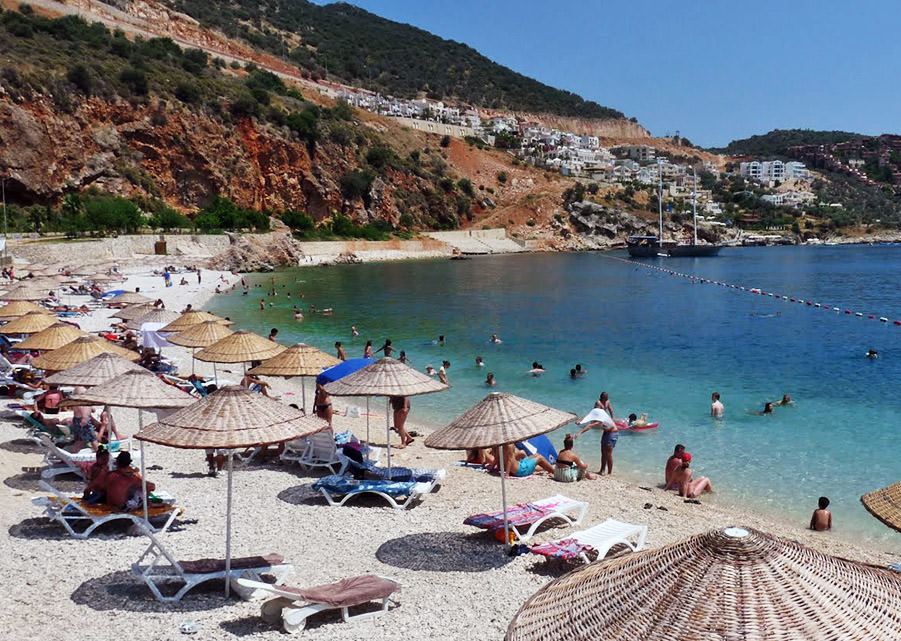 To the left of and at the entrance to Kalkan harbour, Kalkan's white pebble beach is very popular with visitors and locals. The water is incredibly clear, and often calm and it has a blue flag award for cleanliness, making it very good for swimming and snorkelling. Toilet and changing facilities are available just behind the beach, and sunbeds/umbrellas can be hired at a very reasonable rate. There are harbour front restaurants, shops and cafes all within 2 minutes walk of the beach. Kalkan beach enjoys late evening sun, and is a lovely place to watch the yachts and gulets returning back to harbour in the early evening. This beach is just around a 3 minute walk from our Kalkan Old Town accommodation.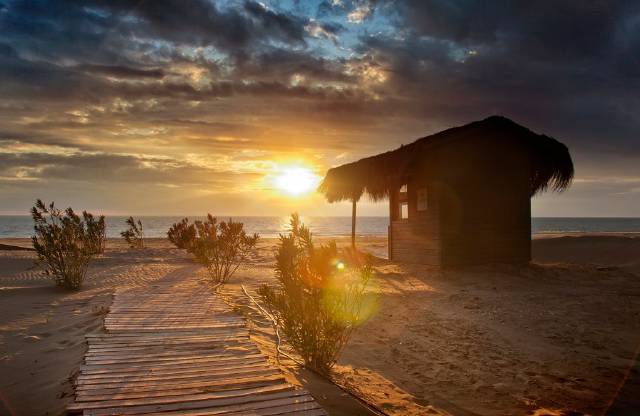 Patara beach is around 20 minutes from Kalkan by car or the Dolmus services (5 ot 6 YTL each way) that run from Kalkan. Part of a national park, it is a key biodiversity area, rich in birdlife and the breeding ground of the endangered loggerhead turtle (caretta caretta). Luckily the beach has been declared off-limits for development because of the turtles, they are nearing extinction and protection of their nesting sites on the Turkish coast is very important. The beach is closed after sunset from May to October to give the turtles peace in which to lay their eggs as it is the second most important turtle nesting beach in Turkey.
Parking at the beach is free (as of 2012) and a boardwalk leads from the car park across the sand to the sea. This sandy beach, has many shells at it's shore line and is good for swimming, although care needs to be taken with currents. At 12km long, it is a lovely place to walk, with sand dunes and mountains providing a very scenic back drop.
Voted as one of the top beaches in the world by Times Online in 2005, a visit to Patara beach also enables visitors to look around the major Roman and Lycian historical ruins just 15 minutes walk behind the beach.
Even in the height of summer it is never crowded. The absence of development and no water sports means that it is always peaceful. There is a café at the end of the boardwalk that sells snacks and drinks, and hires sunbeds and parasols.
The beach is open daily (April-Oct 8am-7pm; Nov-March 8am-5pm) and you must pay to enter. You can buy a Beach Card (Plaj Kart) at the entry point, by the barrier, which is run by the government TURSAB agency. There are two Plaj Karts to choose from. For 25 entries, you pay 15TL, or for just 10 entries, you pay 7.50TL (prices subject to change). The card will be activated at your first entry. Both Beachcards are valid for 10 days and only give you permission to access Patara beach.
The cards are not specific to one person, so groups of people can use them. For example, if you have a group of 5 people, you can buy a Plaj Kart giving 10 entries, which would mean the whole group can visit the beach twice, at a total cost of just 7.50TL.
Plaj Karts are also available for combo site entry inluding a pass to explore the Patara ruins.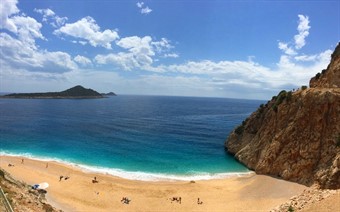 On the road between Kalkan and Kas, the beach at Kaputas is formed by a gorge that opens out into a stretch of sand and there is a long flight of steps down from the road (almost 200!). The local Belideye have improved facilities at the beach since 2017, with the provision of toilets, changing rooms, and a small café selling drinks and snacks. Umbrellas are available for approx 5tl and sunbeds are available for the same price. Some limited refreshments can be also bought from enterprising locals. It is a popular beach with locals and visitors, and is often visited by Gulet's and yachts for it's Turquoise waters and good swimming. On a windy day the waves can get quite strong. Dolmuses (minibuses) between Kalkan and Kas stop off at Kaputas. The journey takes around 10 minutes.
Further pages - ways to spend your time