Kalkan Villas
Discover our collection of Kalkan Villas...
The Turquoise Collection specialise in Kalkan villas, having operated in the area for many years. We offer a wide selection of hand-picked Kalkan villas, chosen for their amenities, style, location and views. Whether you are looking for a Premier Collection waterside villa with direct access into the crystal clear Mediterranean, or a quaint more traditional style mountain retreat, we can help you find your ideal Kalkan villa.
Speak to one of our experienced Journey Planners with extensive knowledge of the local area and book your Kalkan villa on an accommodation only basis or as part of an ATOL protected package holiday with flights.
See our collection of Kalkan villas in each of the different areas of Kalkan below: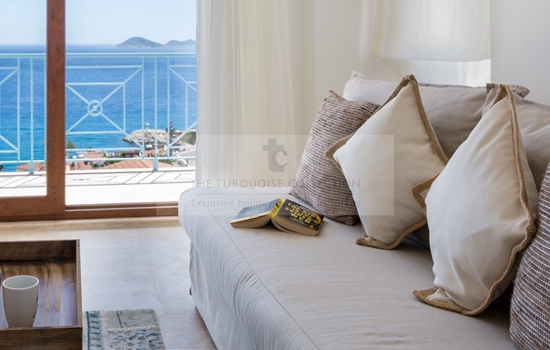 Kalkan's historic and beautiful old town is just 3 or 4 minutes walk from the beach, harbour and restaurants, for which Kalkan is justifiably famous. The Turquoise Collection offer the widest selection of holiday Kalkan villas, penthouses and apartments in this highly sought after location of Kalkan Old Town.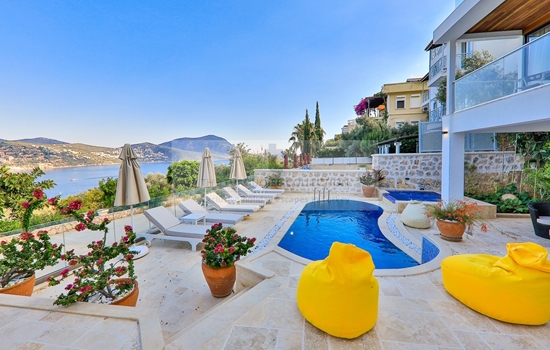 With easy access to Kalkan old town and the beach at around 7-15 minutes walk away, our wide choice of Kalkan centre villas (Ortaalan) offer a convenient location, sea views and plenty of amenities nearby.
Central Kalkan villas with 3 to 6 bedrooms accommodate up to 12 guests, some of which are neighbouring properties and can be booked together for larger groups.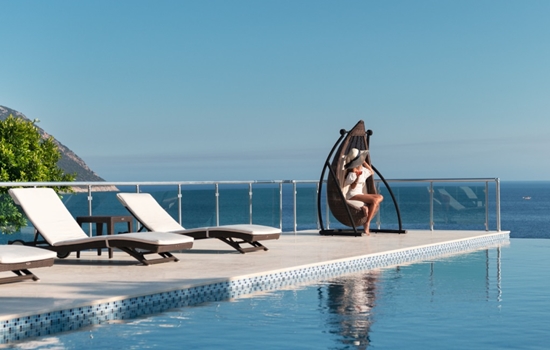 Kalamar Bay, Kalkan offers a quiet location with beautiful sea views, easy access to Beach Clubs and is walking distance from amenities. Our Kalamar Bay villas in this area are in a great position overlooking the beautiful bay of Kalamar with views to Snake and Mouse Islands and just 20-25 minutes walk to Kalkan centre.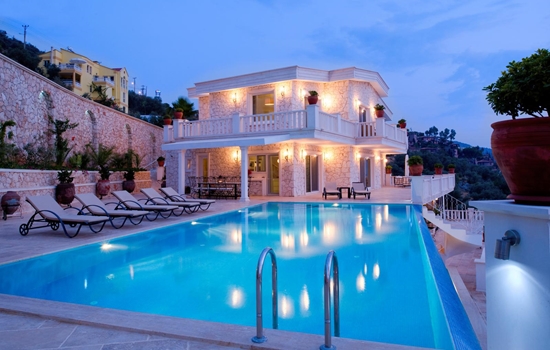 Komurluk, an area of Kalkan around 15 to 20 minute's walk from the centre, enjoys some quite incredible sunsets in your Komurluk, Kalkan villa. The views across the bay to Kalkan harbour are beautiful, particularly at night when the lights from the harbour and Kalkan old town look spectacular against the mountainside, and can be ejoyed in the comfort of your Kalkan villa.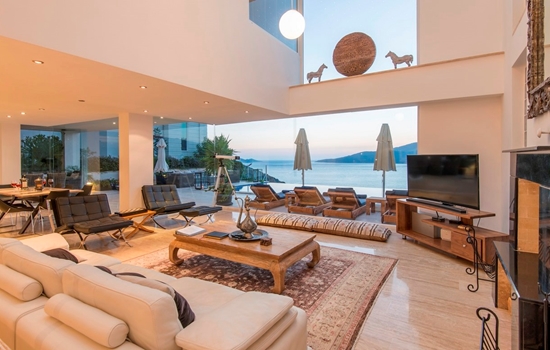 Kisla, Kalkan is around 20 minute's walk East from the centre of Kalkan, just past Komurluk. Kisla is in an excellent position to enjoy the spectacular vista of the sun setting behind the mountains in your Kisla villa. The harbour views are breathtaking, especially at dusk when the Kalkan old town lights start to illuminate the mountainside. There are several beach clubs close by to our Kisla villas which offer free shuttle boats to the harbour during the day.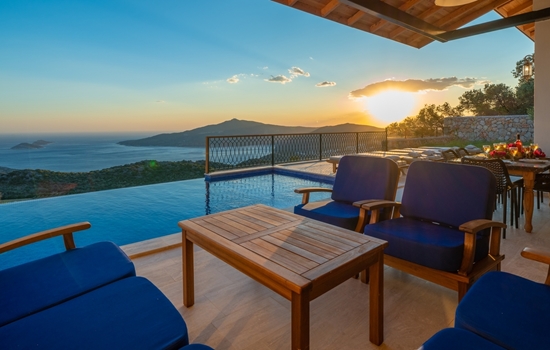 Our villas in Kördere are situated just above Kalkan, approximately a 5 minute drive from the Kalkan old town. The Kördere villas benefit from extensive and scenic views of Kalkan bay and out into the Mediterranean sea. It is a more peaceful location which is away from the liveliness of Kalkan's town, but yet it is still within easy reach from your Kalkan villa via car hire or taxis.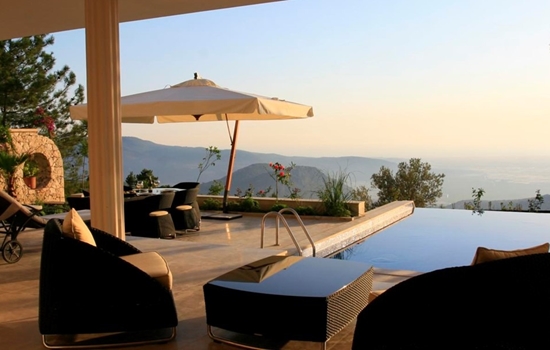 Islamlar, Kalkan is in the foothills of the Taurus Mountains, yet close to local restaurants, and just 15 minutes by car from Kalkan and the coast. This incredibly beautiful area offers a compelling combination of a peaceful, utterly unspoilt location with breath taking views you can enjoy at your Islamlar villas and the convenience of being close to Kalkan. Our Villas in Islamlar, Kalkan are very generously proportioned, are constructed to an exceptionally high standard and furnished with immense style and flair.
KALKAN VILLA INSPIRATION
Useful information for your Kalkan villa holiday