Kalkan Apartments
Discover our collection of apartments in Kalkan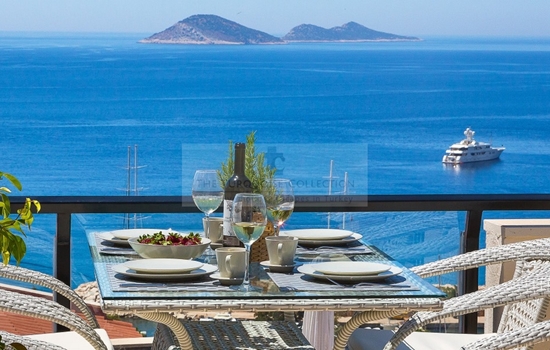 Enjoying a premium location in Kalkan's historic and beautiful old town; the beach, harbour and restaurants, for which Kalkan is justifiably famous, are just 3 or 4 minutes walk away. The Turquoise Collection offer the widest selection of Kalkan apartment accommodation alongside our Kalkan old town villas in this highly sought after location. Penthouses with expansive roof terraces and 3 bedrooms to smaller 2 bedroom properties that offer sea views, swimming pools, wireless internet, air-conditioning and furnished pool and dining terraces.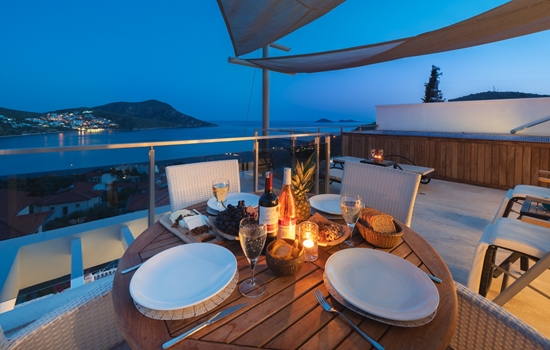 The Mavi Su Apartments in Kalkan are contemporary duplex apartments with 2 or 3 spacious bedrooms, incredible sea views and each Kalkan apartment has its own pivate pool. Located in a highly sought-after location, within 5 minutes easy access of the Kalkan old town. Furnished to a high standard, the 2 bedroom apartments sleep up to 4 guests and the 3 bedroom apartments sleep 6 guests. These Kalkan apartments also offer a low occupancy discount for parties of 2.
Please note: We are unable to accept children under 12 years old at some of the Mavi Su Apartments, please ask for details.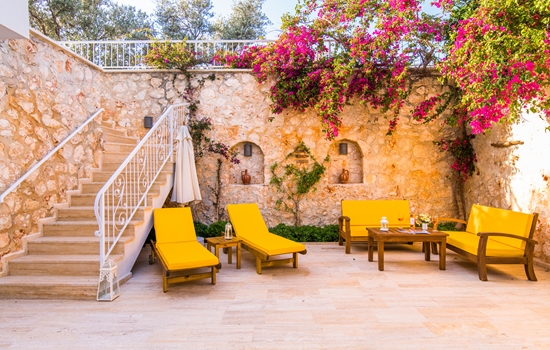 Their enviable location, just off the Kalamar road, is a short 5 minute walk to the vibrant Kalkan old town. Each of the 3 Kalkan Garden Court apartments are spacious with a cool and contemporary style. The large communal pool and landscaped garden is shared with just the 3 neighbouring apartments. The outside area is completed with comfortable sun loungers, parasols and a cushioned seating area. Ideal for both couples and small families to enjoy on their Kalkan apartment holiday.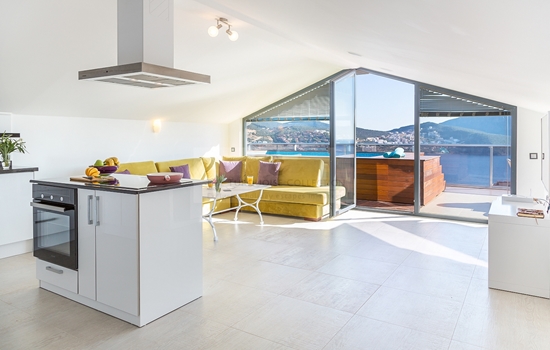 Sole Apartment Tulip and Mar Azul are both beautifully furnished, contemporary, fully air-conditioned Kalkan apartments. They are located in one of the most convenient locations in Kalkan, just off the Kalamar Road, within an 8 minute walk to Kalkan's Old Town. Both Kalkan apartments have 3 bedrooms, Tulip sleeps 6 and Mar Azul sleeps 5 guests.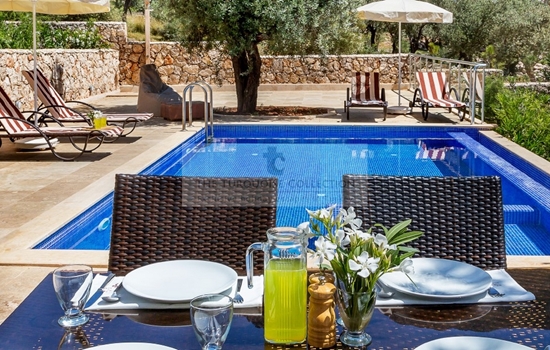 These Kalkan apartments are set in a quiet area but with easy access to supermarkets and just a 10-12 minute walk to the centre of Kalkan, the Elif Apartments each have their own private pool and beautiful views of Kalkan bay. Both of these Kalkan apartments are 3 bedrooms and sleep 6, with a private pool overlooking the mountains.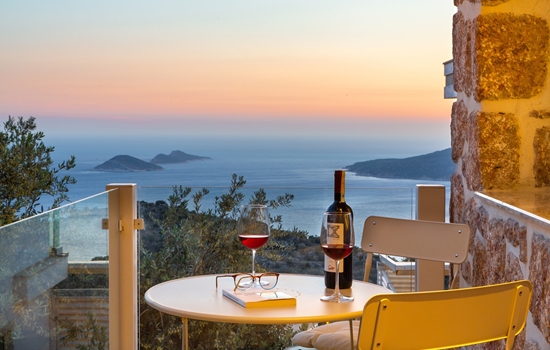 Kördere, Kalkan apartments La Mer Deluxe and Suite La Mer are 2 bedroom apartments loated in the peaceful Kördere area of Kalkan, approximately a 6 minute drive to Kalkan Center and a 15 minute drive to one of the most famous beaches in Turkey, Kaputaş Beach. La Mer Deluxe is equipted with an indoor heated pool, Jacuzzi, spa room and gym. Suite La Mer has beautiful sea views and a private heated pool. The Kalkan apartments are close to both Villa La Mer and Villa La Mer Azur which are also located in Kördere, Kalkan and could be booked in conjunction.
Useful information for your Kalkan holiday
KALKAN APARTMENT INSPIRATION