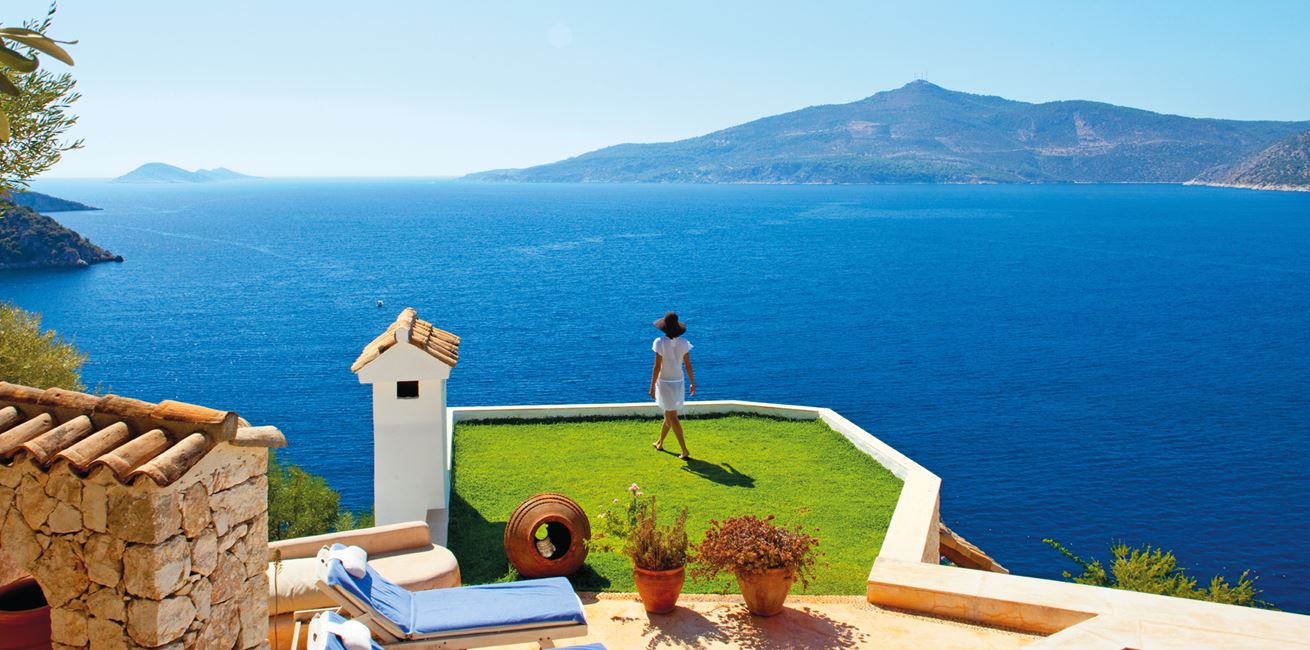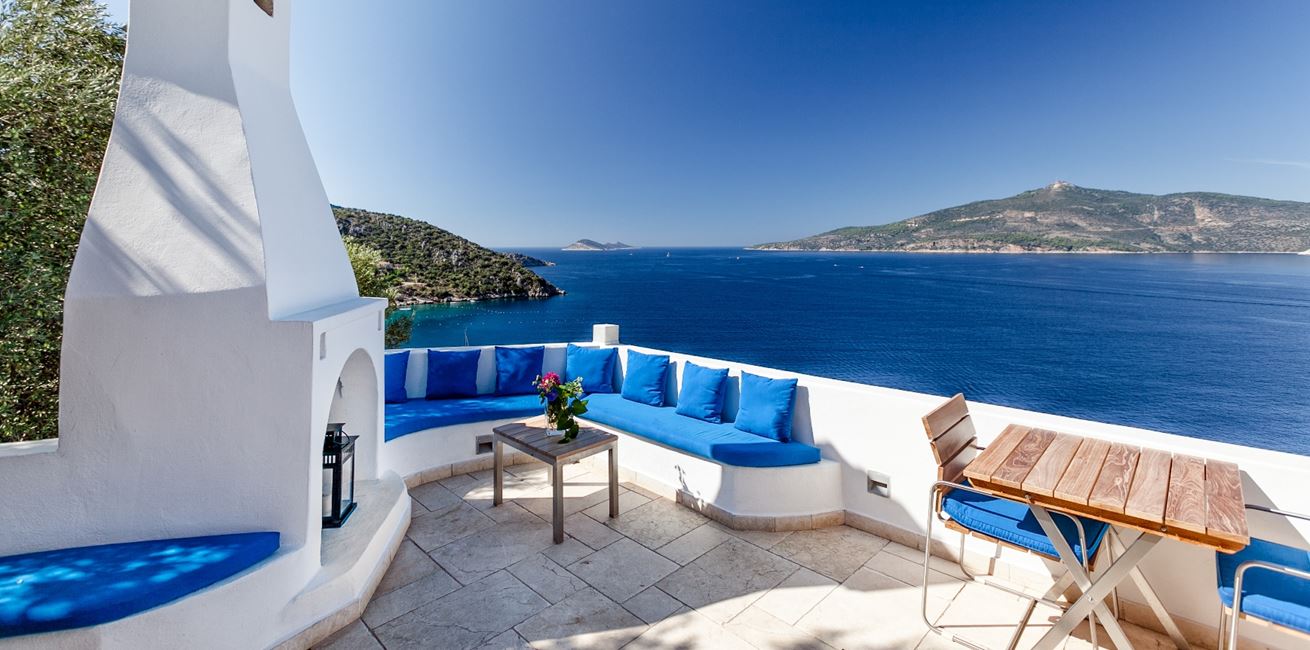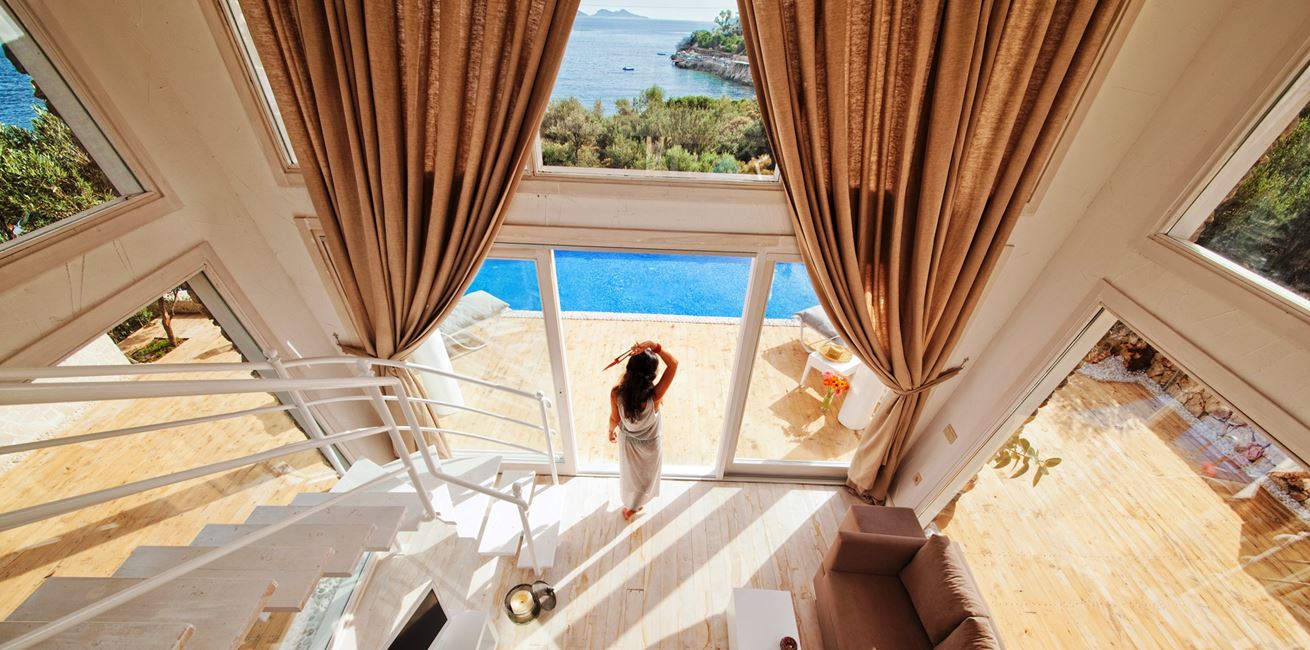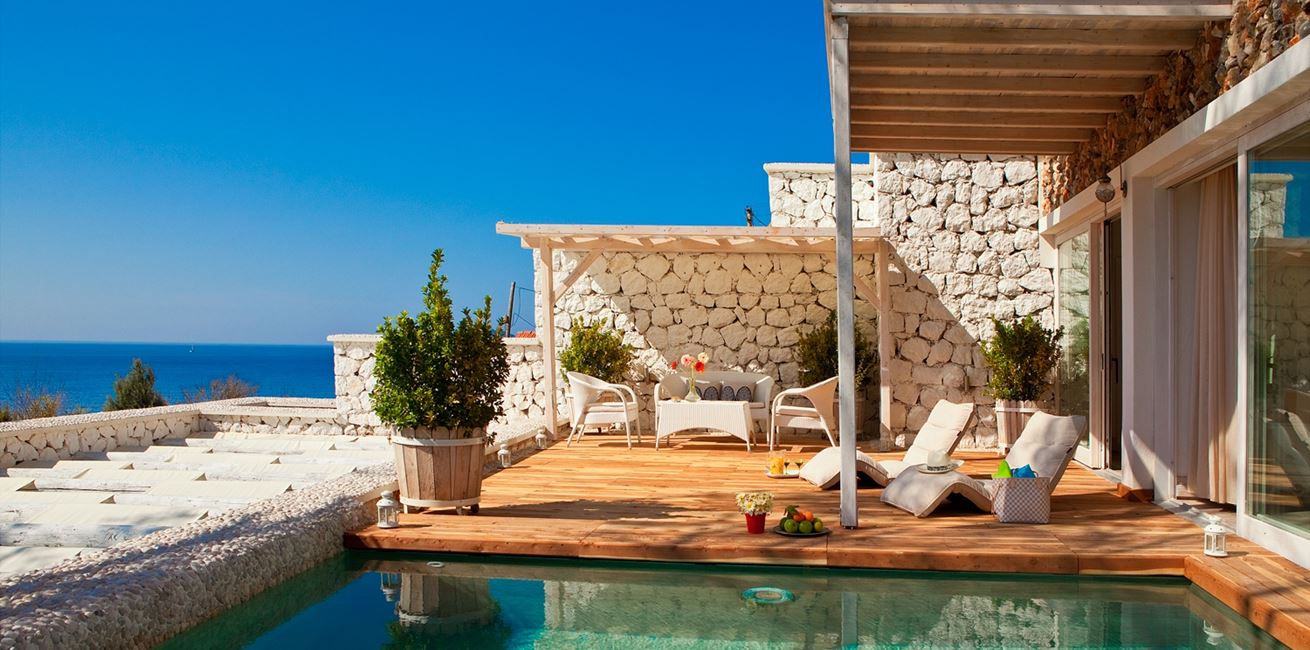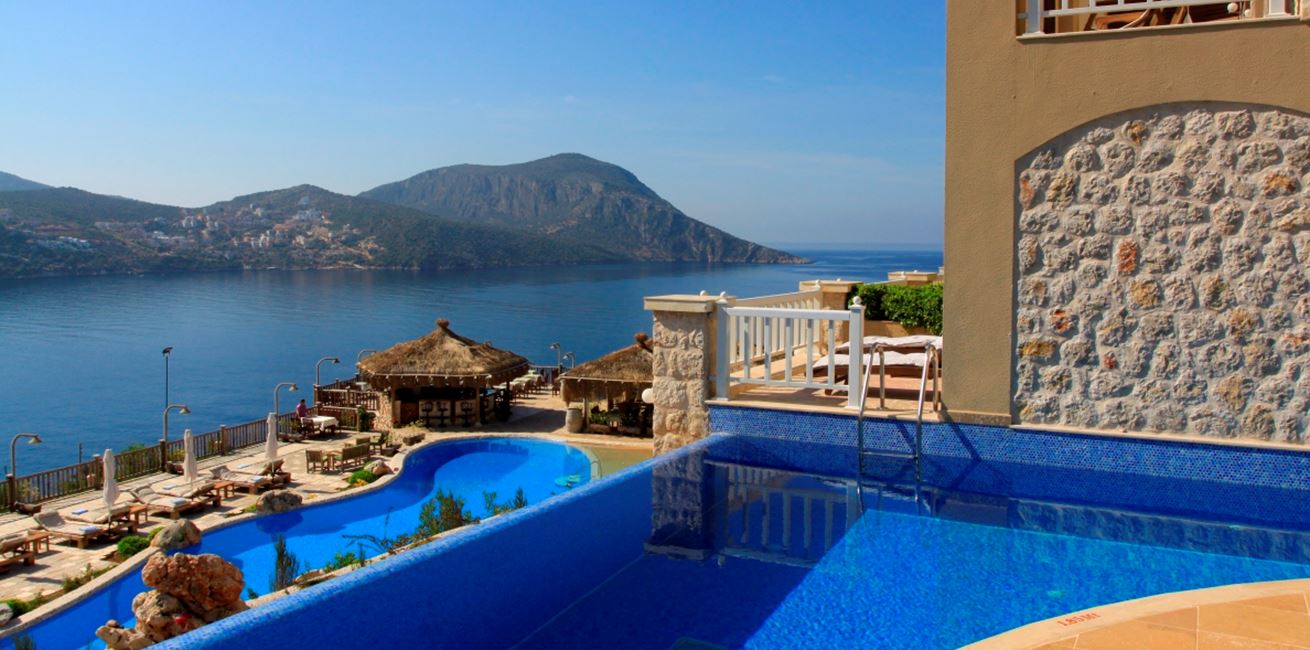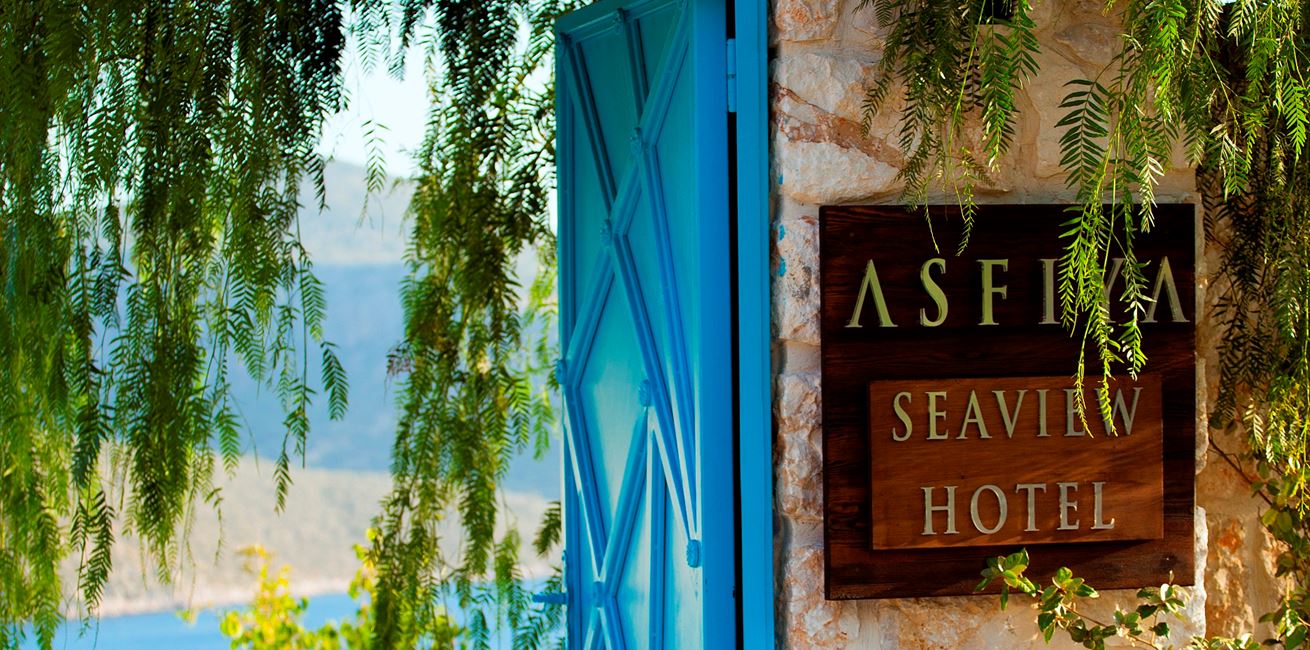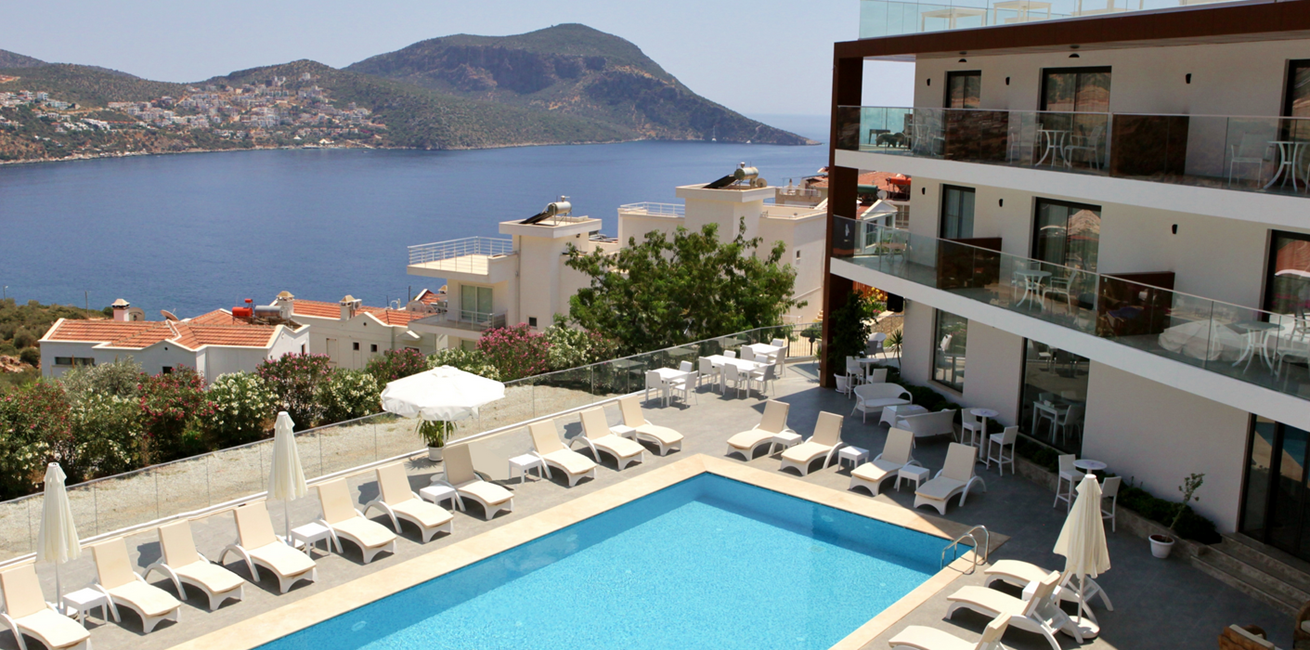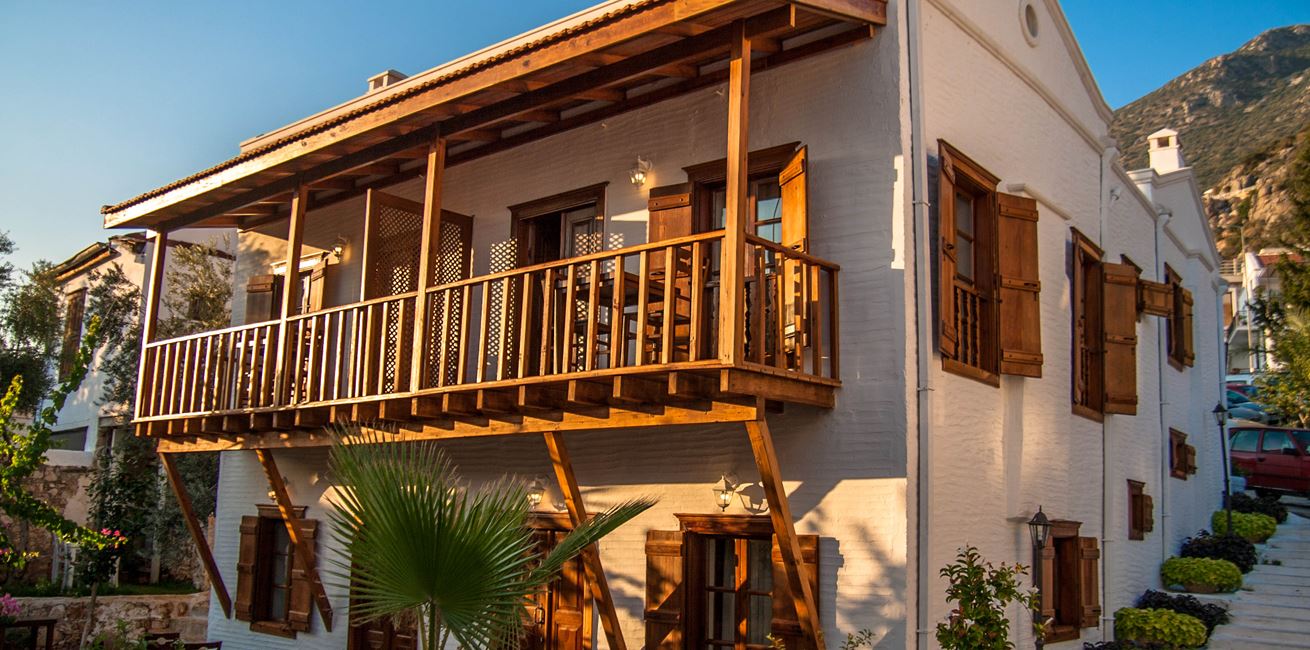 Kalkan Hotels
Luxurious boutique hotels in Kalkan
ATOL protected Kalkan hotel holidays, with flights from your chosen UK departure airport and private taxi transfers, or book on a room and breakfast basis with our best room rate guarantee. Our wide choice of Kalkan hotels represents what we consider are the best properties in Kalkan, in the most favourable locations.
Why book your Kalkan hotel with us?
We are a long established, financially strong specialist Turkey tour operator offering both ATOL protected Kalkan holiday packages and the option to book any of our Kalkan hotels on an accommodation only basis.
We guarantee the best price for all the Kalkan hotels in our collection
We offer a complimentary concierge service to all our guests
All of our holiday accommodation is equipped with unlimited free Wi-Fi
We are experts in the locations in which we operate, and visit all the Kalkan hotels in our collection, so that we can share the sort of detailed knowledge with our guests that we know they need to enable them to make an informed choice.
From the moment you book, our pre-departure service delivered by our highly experienced team in the UK is at your disposal to help with ideas, advice, planning, addittional services, and detailed information about the resort and region you are visiting to enable you to enjoy a fullfilling and memorable holiday.
Our resort representatives are experienced, knowledgeable, fluent in English and there to ensure your holiday goes smoothly. Their focus is the welfare of our guests and not tour sales.
Our pricing is completely transparent. There are no hidden extras.. ever.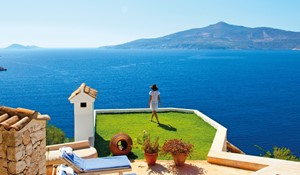 The award winning Hotel Villa Mahal offers guests a choice of 13 beautifully presented unique suites, all with magnificent sea views and set within the most beautiful surroundings. The hotel offers excellent dining options and its' own beach club with private area for hotel guests. By nightfall the beach club transforms into an amospheric waterside terrace restaurant with magical views stretching across the sea to the twinkling lights of Kalkan.
Hotel Villa Mahal is set in an idyllic hillside location amongst olive groves and fragrant lime, fig and frangipani trees. The simply breathtaking views and the convenience of being close to Kalkan and its beautiful old town are a compelling combination. A complimentary shuttle boat service takes guests to and from the harbour during the day.
Stay here from £770 per person, per week.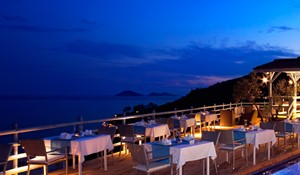 The Asfiya Sea View Hotel offers guests the choice of 34 wonderfully styled suites, which all boast flat screen televisions, high quality linens and exceptional service which this Kalkan hotel prides itself on. Guests will also be able to enjoy the famous views of Kalkan Bay and its clear blue waters.
Please note: This hotel is an adults only hotel during the periods from the 1st of May to the 10th of July, and the 4th of September to the 16th of October. Children are accepted at this hotel outside of these dates.
Stay here from £455 per person, per week.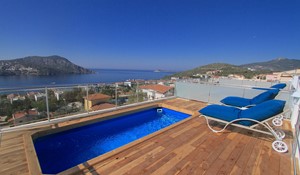 The Oasis Hotel was remodelled in 2012 and now incorporates a total of 32 rooms (8 of which have their own private pool), a lift, 2 swimming pools and a Spa, as well as restaurant and chillout bar. The Oasis Hotel is an adult only Kalkan hotel. Conveniently situated on the Kalamar Road, the Oasis Hotel is just a 2 minute walk to the centre of Kalkan and 5 minutes from the harbour front. With its great location, it's a perfect base for your perfect holiday in Kalkan.
Stay here from £279 per person, per week.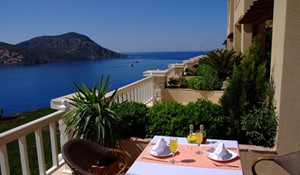 Likya Hotel. Widely considered to be Kalkan's best hotel, some would say that the Likya Hotel is one of the most beautiful in the Mediterranean and we are delighted to be able to offer this adult only, all suite, boutique Kalkan hotel as part of our collection.
Stay here from £483 per person, per week.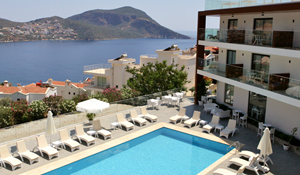 Rhapsody Hotel has been recently refurbished giving the hotel a modern, chic, look and feel. This Kalkan hotel provides a high standard of accommodation; all rooms are fully air-conditioned with large balconies and free WIFI, and the two very special Premium Terrace Rooms feature private plunge pools and amazing Mediterranean Views. The hotel is only a ten minute walk from Kalkan itself, where guests will be able to enjoy its wide variety of shops, bars and restaurants. Rhapsody Hotel also offers a bar and restaurant, as well as a relaxing spa to be enjoyed by all.
Stay here from £143 per person, per week.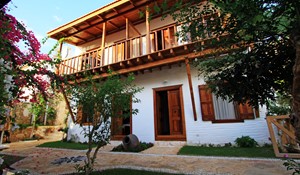 The Courtyard Hotel, the first and only restoration hotel in Kalkan's Old Town. An intimate boutique Kalkan hotel offering 6 beautifully appointed rooms with en-suite facilities. Kalkan's Old Town, beach and restaurants are just a 2 minute walk from the hotel. Highly rated by previous guests.
Stay here from £472.50 per person, per week.
Useful information for your Kalkan holiday