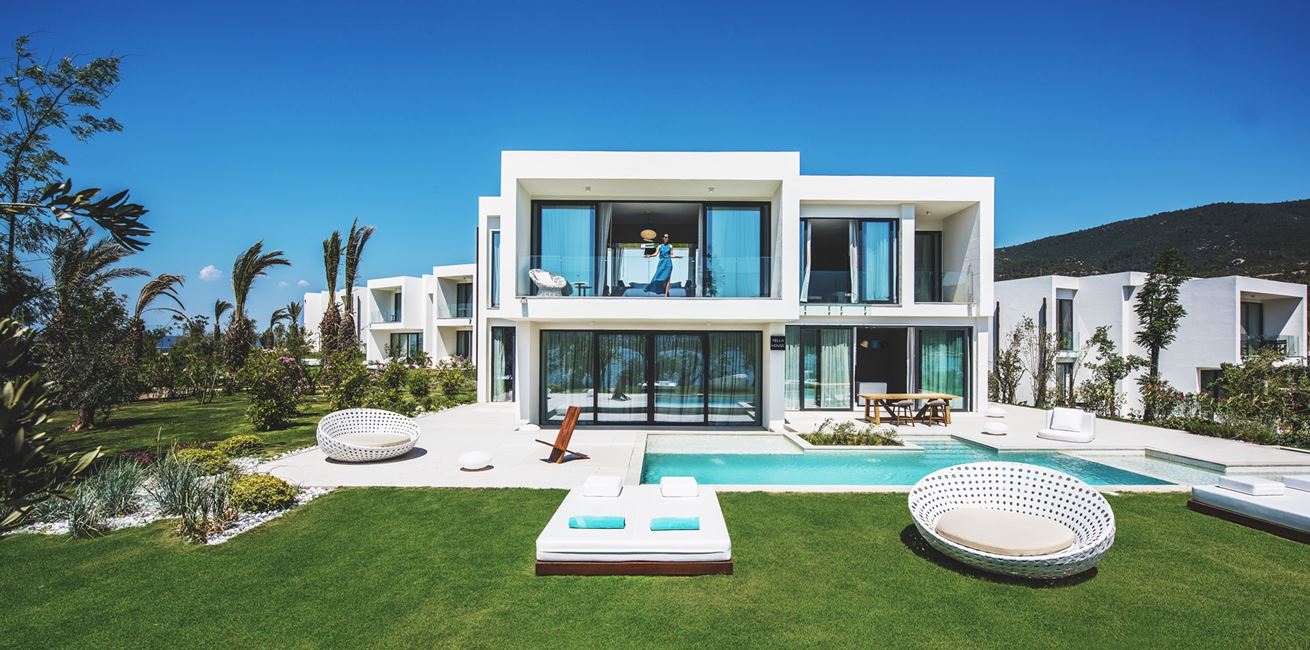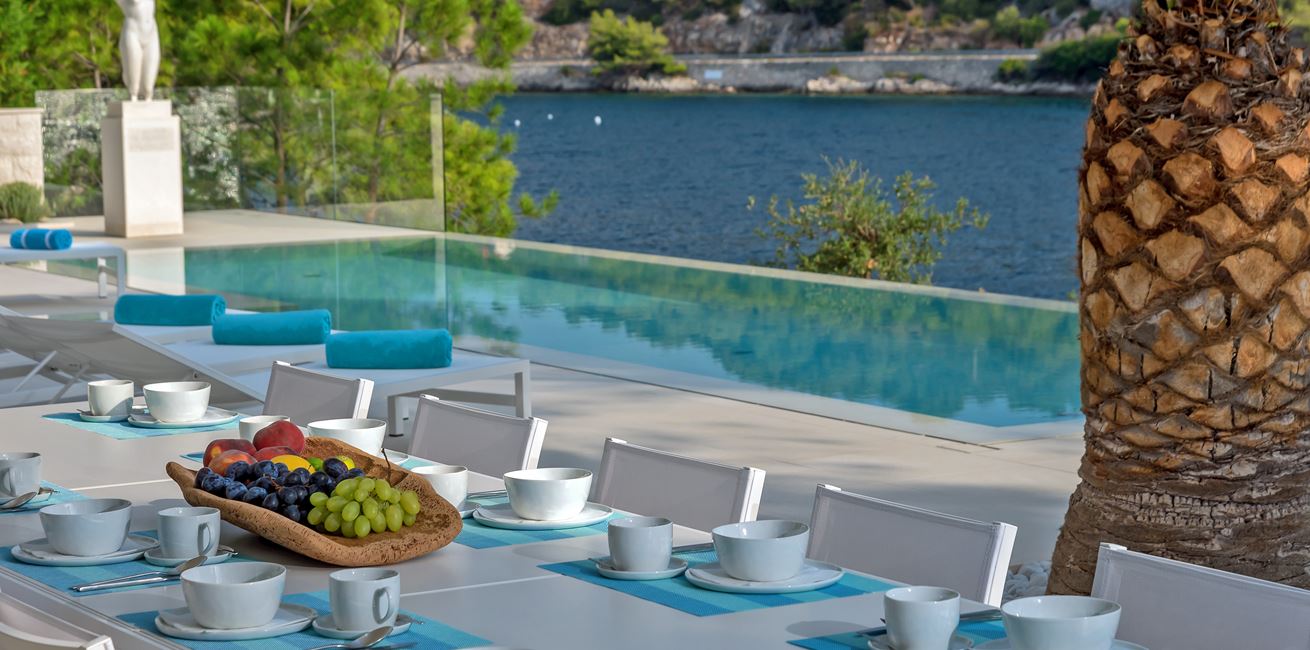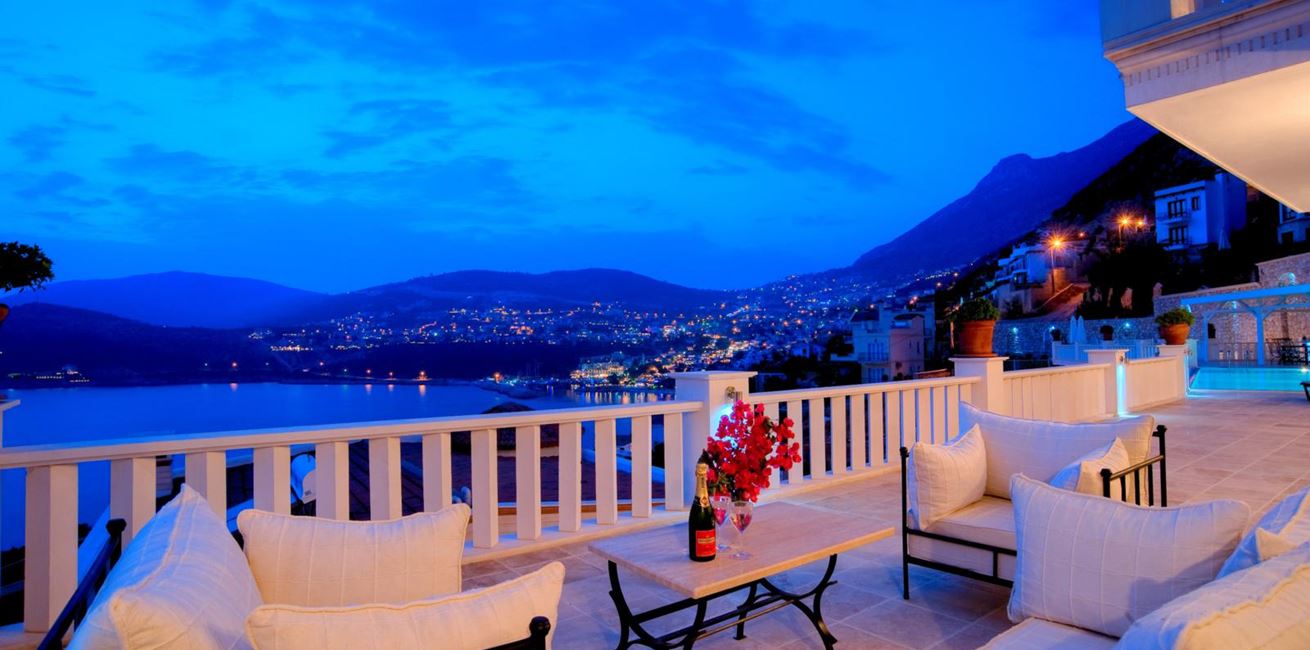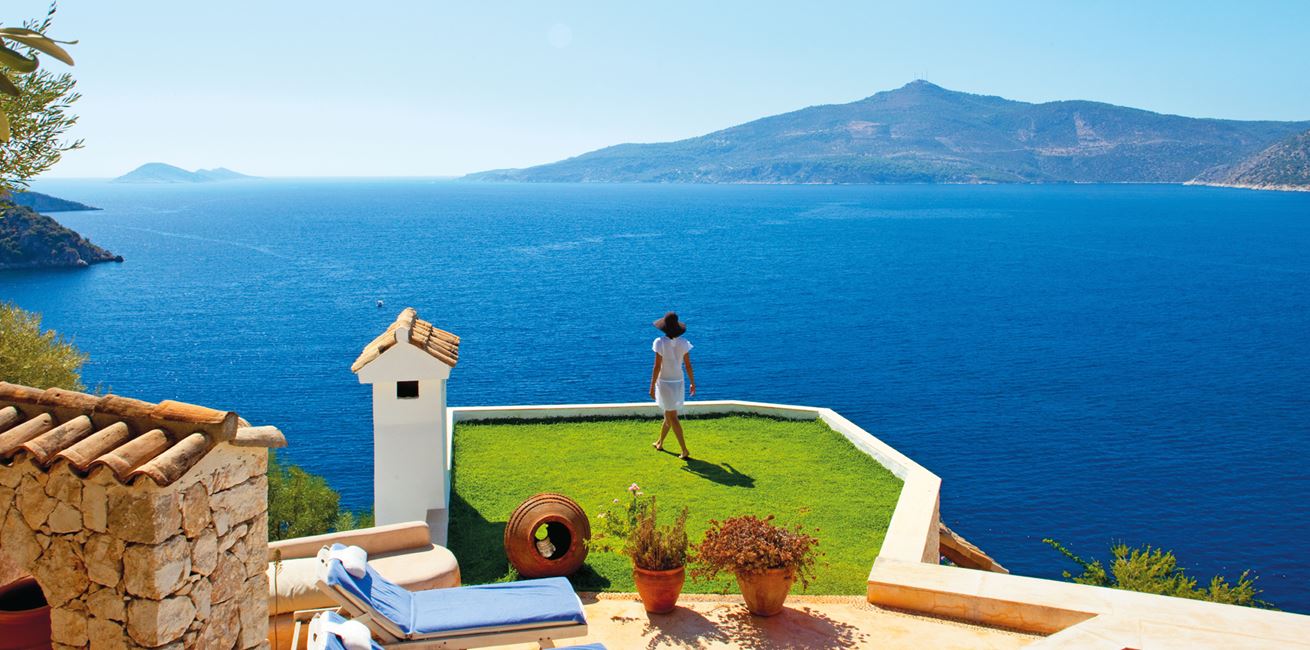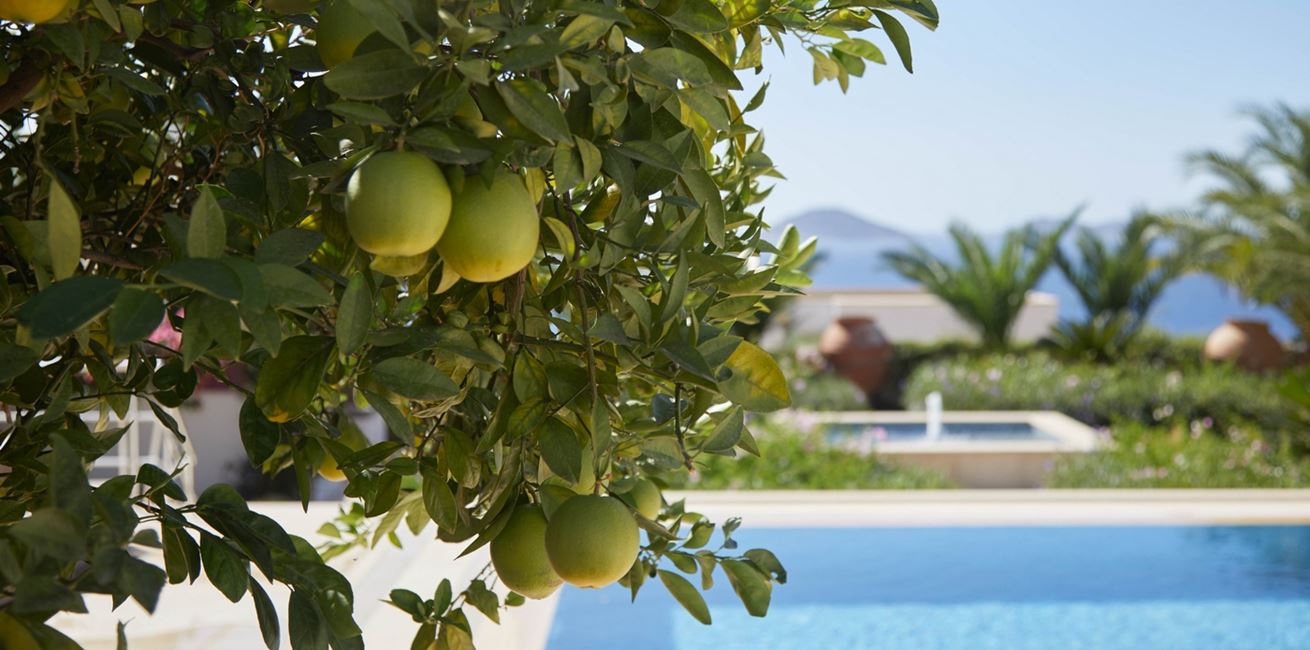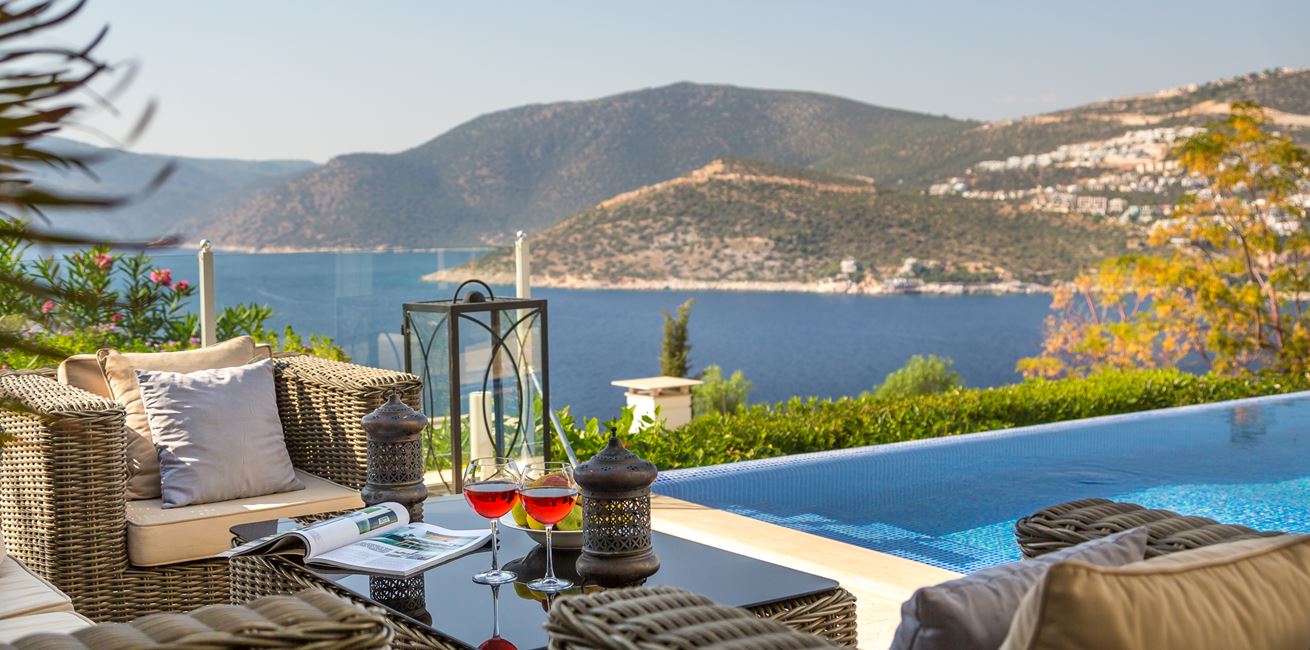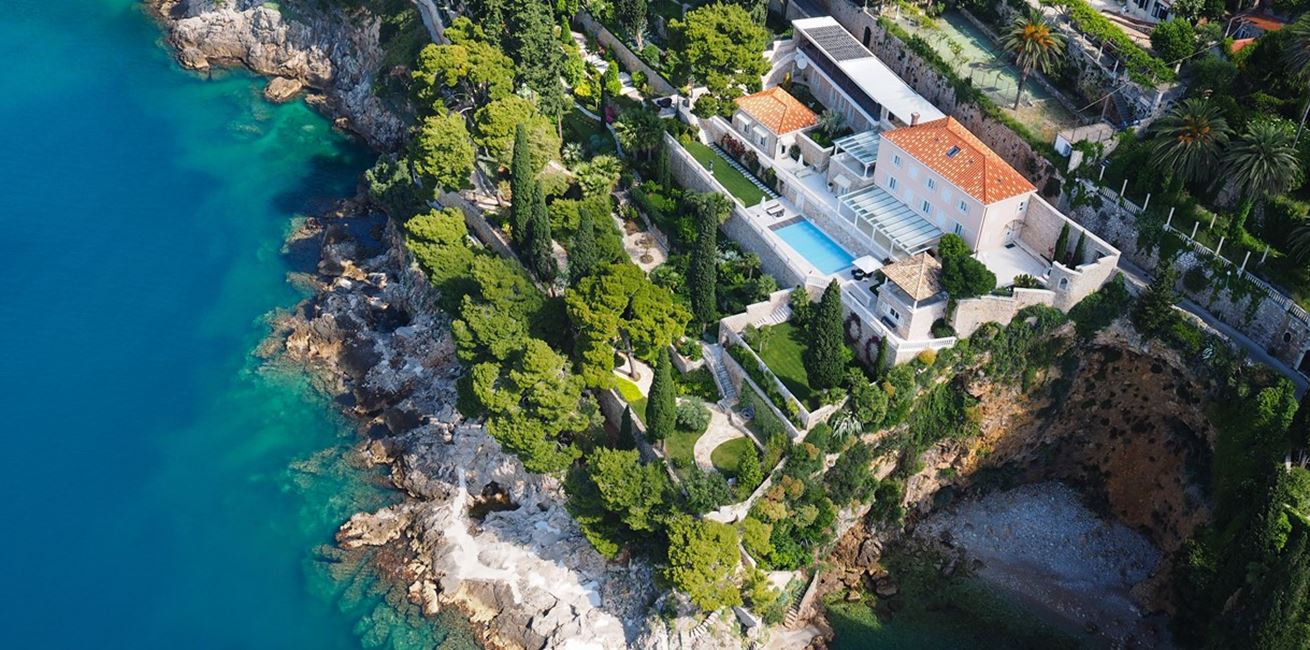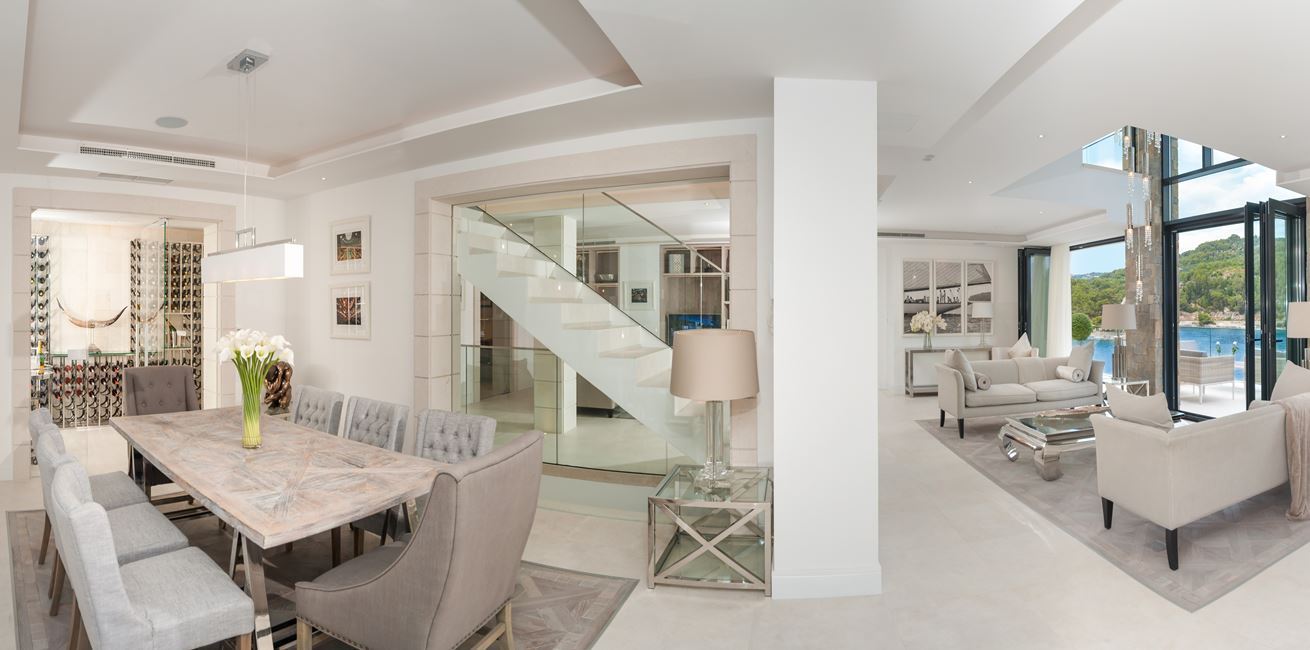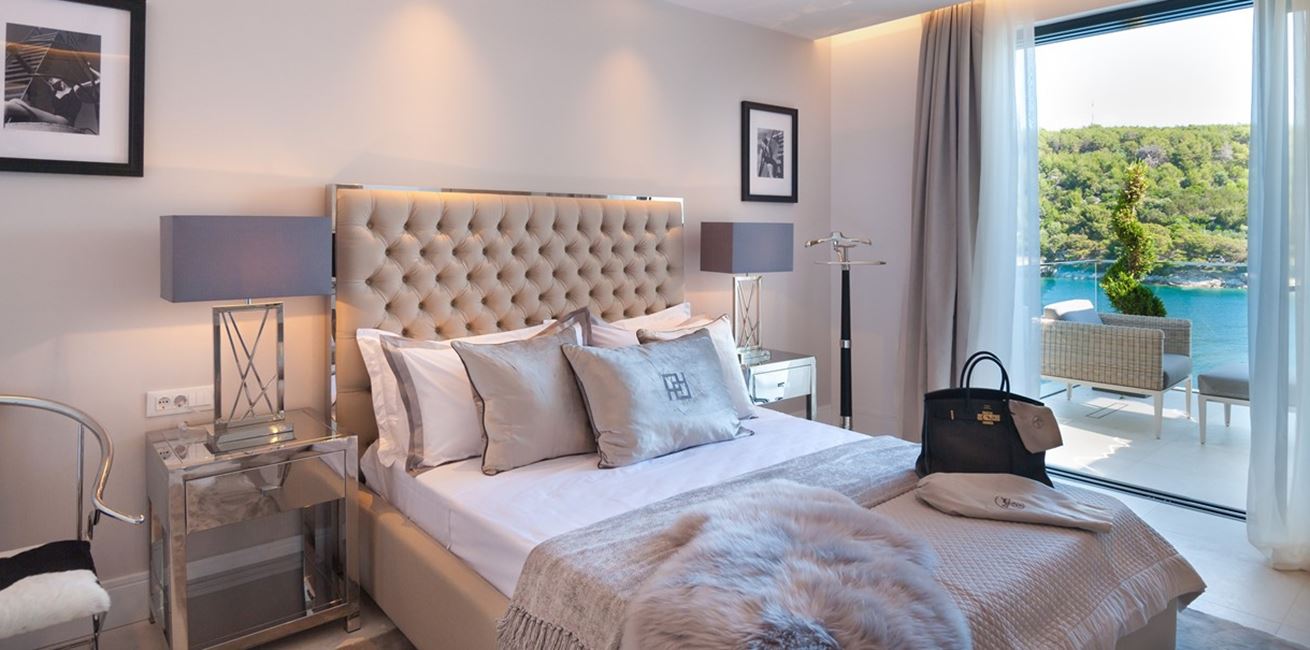 Premier Collection
A selection of some of Kalkan's finest Holiday villa accommodation
The Premier Collection represents what we consider to be the finest holiday villa and hotel accommodation available in the resorts in which we operate. Holiday villas that are architecturally striking, with exceptionally spacious, comfortable and stylish interiors, large infinity swimming pools and facilities to dine, entertain and relax in supreme comfort and with considerable style. World class hotels that offer both suite and villa accommodation, giving tremendous flexibility for families and larger groups to travel together. Our villa guests at the Nikki Beach and Mandarin Oriental enjoy use of all the hotel facilities, breakfast in the hotels restaurants and other complimentary services.
Premier Collection service:
Our approach to creating holidays is completely flexible. Whatever you wish, if it is feasible, we can probably make it happen. A decade of experience, an array of additional services, a dedicated concierge and detailed knowledge of our accommodation, its location and the surrounding area enable us to craft a unique holiday experience. From the moment you book with us, your dedicated concierge is with you every step of the way both pre-departure and in your holiday location. Our passion is to delight, to enable discovery, and provide truly unique travel experiences.
Getting there:
We can arrange any class of travel on any flight with a commercial airline enabling us to tailor make itineraries around your requirements, and not the set flight schedules offered by other operators. Our private airport transfer service ensures no waiting time and is we believe the swiftest and most comfortable way to reach your villa or hotel. Internet, refreshments, and device charging are offered in our transfer vehicles, which have been refitted to provide more spacious and luxurious interiors.
Pre-departure service:
We believe that to share our extensive knowledge and experience of your destination in our pre-departure information not only aids preparation, but helps our guests to find places, experiences and people that can turn a holiday into a unique experience.
While you are away:
Our team in the location in which you are staying have detailed and extensive knowledge of the area, local services, places to eat, drink, visit and spend your time. Our staff are dedicated to your comfort and enjoyment throughout what we hope is an unforgettable holiday. We provide a WhatsApp number directly to your dedicated concierge in the UK which is free to use in a Wi-Fi network.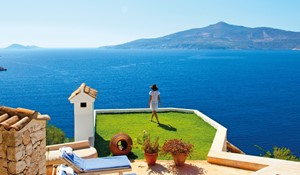 The award winning Hotel Villa Mahal offers guests a choice of 13 beautifully presented unique suites, all with magnificent sea views and set within the most beautiful surroundings. The hotel offers excellent dining options and its' own beach club with private area for hotel guests. By nightfall the beach club transforms into an amospheric waterside terrace restaurant with magical views stretching across the sea to the twinkling lights of Kalkan.
Hotel Villa Mahal is set in an idyllic hillside location amongst olive groves and fragrant lime, fig and frangipani trees. The simply breathtaking views and the convenience of being close to Kalkan and its beautiful old town are a compelling combination. A complimentary shuttle boat service takes guests to and from the harbour during the day.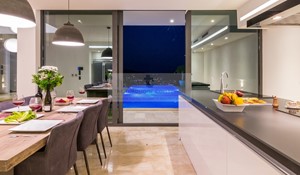 Our luxury villas in Kalkan centre each offer very special, contemporary, luxurious accommodation for 8 guests. The accommodation is exceptionally spacious with a private pool, ensuites to all bedrooms, incredible views of the Mediterranean and Mountains and all within 8-15 minutes walk to Kalkan's old town. 2 of our Villas also offer a gym, pool table, table tennis and either a free standing Jacuzzi or Sauna.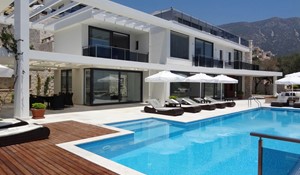 Without a doubt our villas in Kalamar are some of Kalkan's finest. Brand new for 2013 and 2014, these villas offer cool, contemporary, and unashamedly luxurious accommodation for 8-10 guests, with exceptional outside space, breath taking sea and mountain views and large private swimming pools. Overlooking the beautiful bay of Kalamar with views to Snake and Mouse Islands and just 20 minutes walk to Kalkan centre.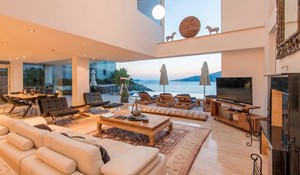 Our premier villas in Kisla, Kalkan are definitely built to impress; the way their sleek and contemporary designs connect with the Mediterranean views is spectacular. The stylish interiors, elegant furnishings and incredible vistas provide the perfect setting for an unforgettable holiday.
Kisla is located to the East around 20 minute's walk from the centre (just a little further than Komurluk) and is an excellent location to enjoy mesmerising sunsets. The harbour views are breathtaking, especially at dusk when the old town starts to light up against the mountainside. There are several beach clubs close by which offer free shuttle boats to the harbour during the day.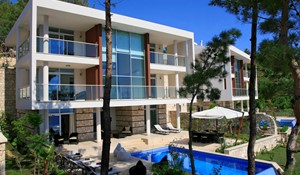 Islamlar is in the foothills of the Taurus Mountains, yet close to local restaurants, and just 15 minutes by car from Kalkan and the coast. This incredibly beautiful area offers a compelling combination of a peaceful, utterly unspoilt location with breath taking views and the convenience of being close to Kalkan.
Our luxurious Villas in Islamlar are very generously proportioned (3000 square feet), constructed to an exceptionally high standard and furnished with immense style and flair.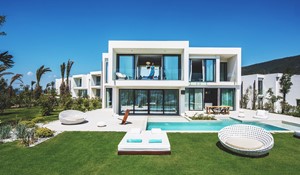 Our luxury hotels and villas in Bodrum offer extravagant, contemporary accommodation for up to 14 guests. The accommodation blends into its natural surroundings giving a nod to local aesthetics and materials, resulting in a sleek and elegant look. With views of Torba Bay, the Mediterranean and Mountains all within a 10 minute walk to the town.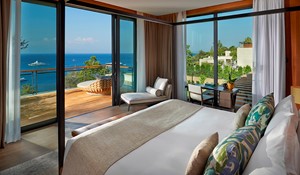 Set in an idyllic location overlooking Paradise Bay and the Agean Sea, this stylish resort is where dreams come true. The Mandarin Oriental Bodrum offers its guests a seductive blend of style, serenity and five-star luxury, with two private beaches, excellent leisure facilities, a range of gourmet restaurants, relaxing spa and choice of rooms, suites or villas.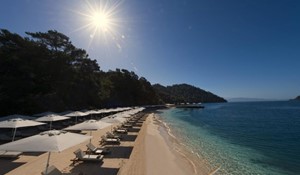 D-Resort hotel in Göcek is located just 100m from the harbour and just a short stroll from the beautiful private white sand beach (complimentary beach access for D-resort hotel guests). A favoured stopover in summer for sea lovers, D-Resort Göcek offers an extraordinary holiday experience. The resort has outdoor pools, unrivalled dining options, a Spa, gym, volleyball, private pier and complimentary cycle hire.
Breakfast is included with accommodation at D-Resort Göcek. Children and infants are welcome.