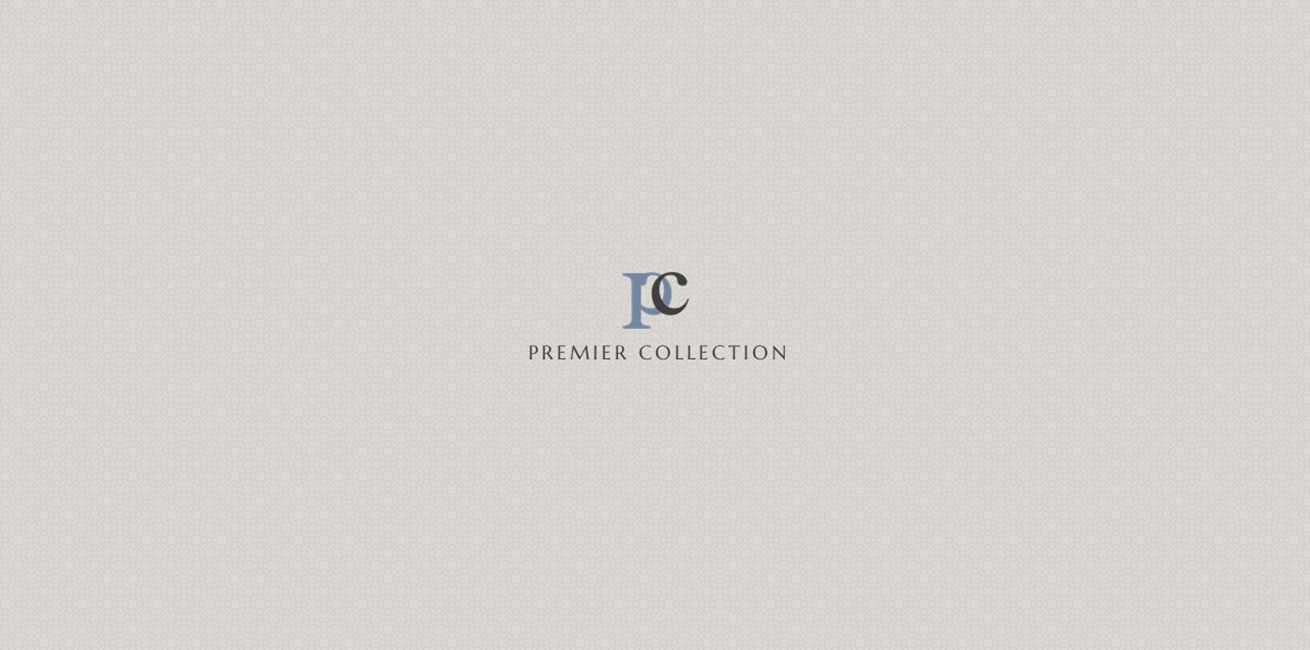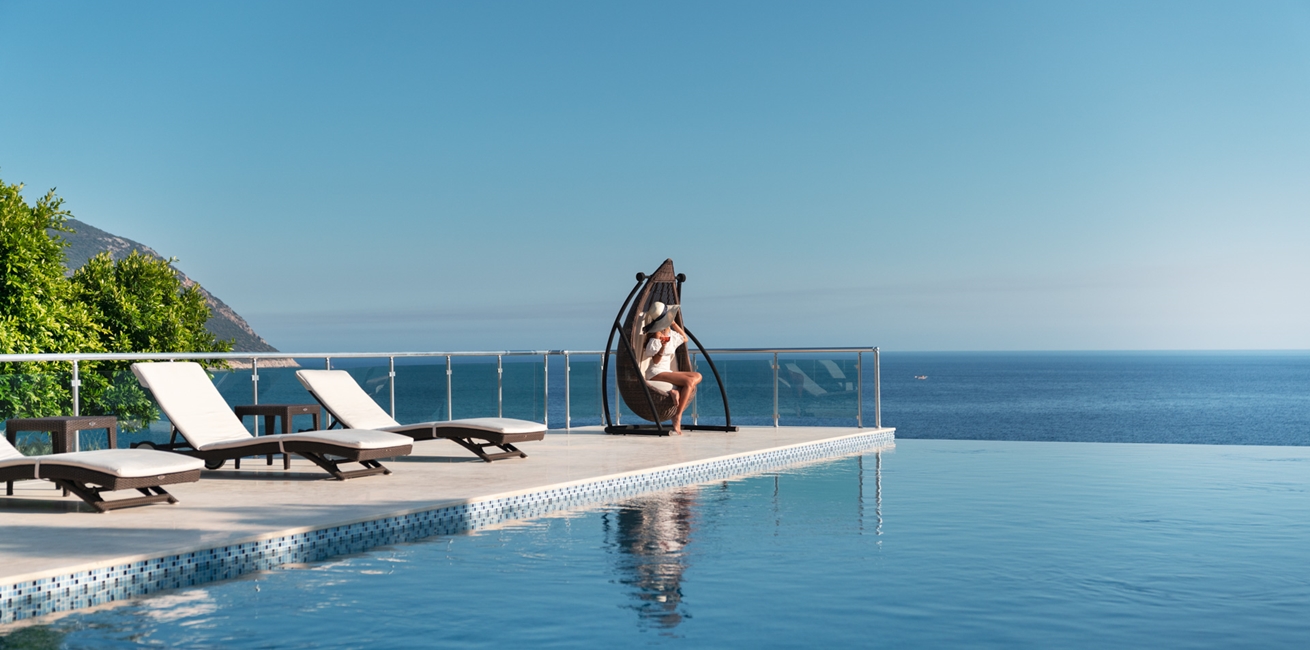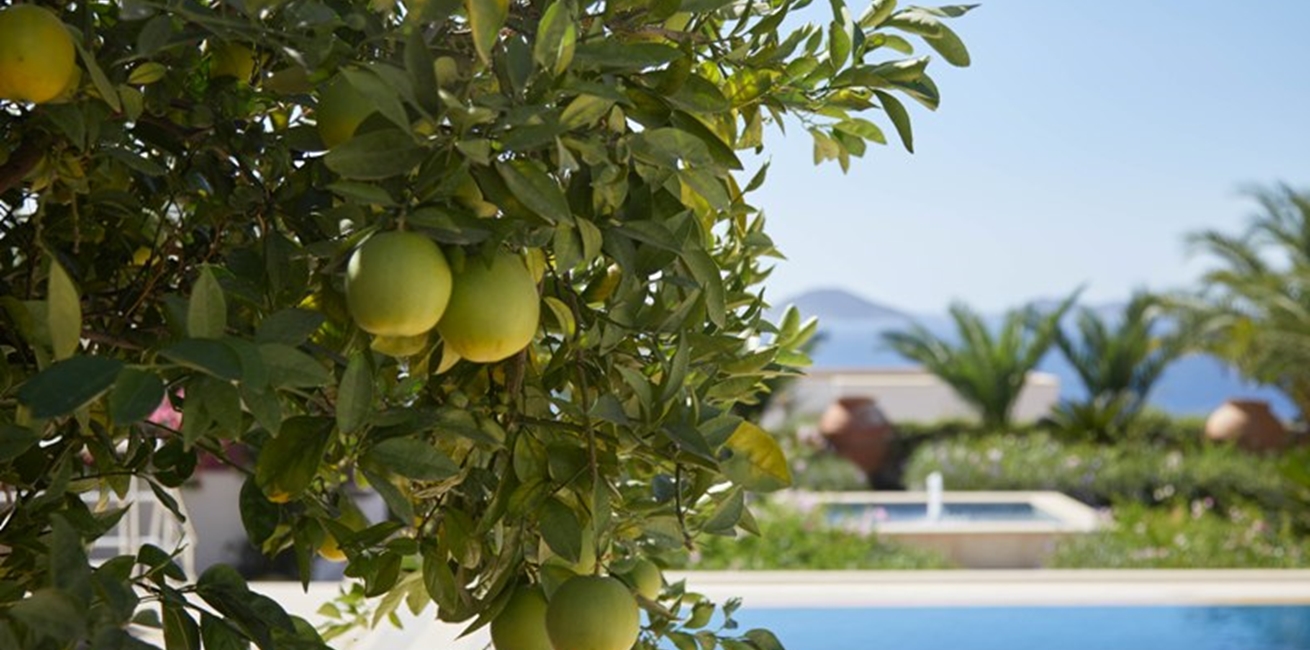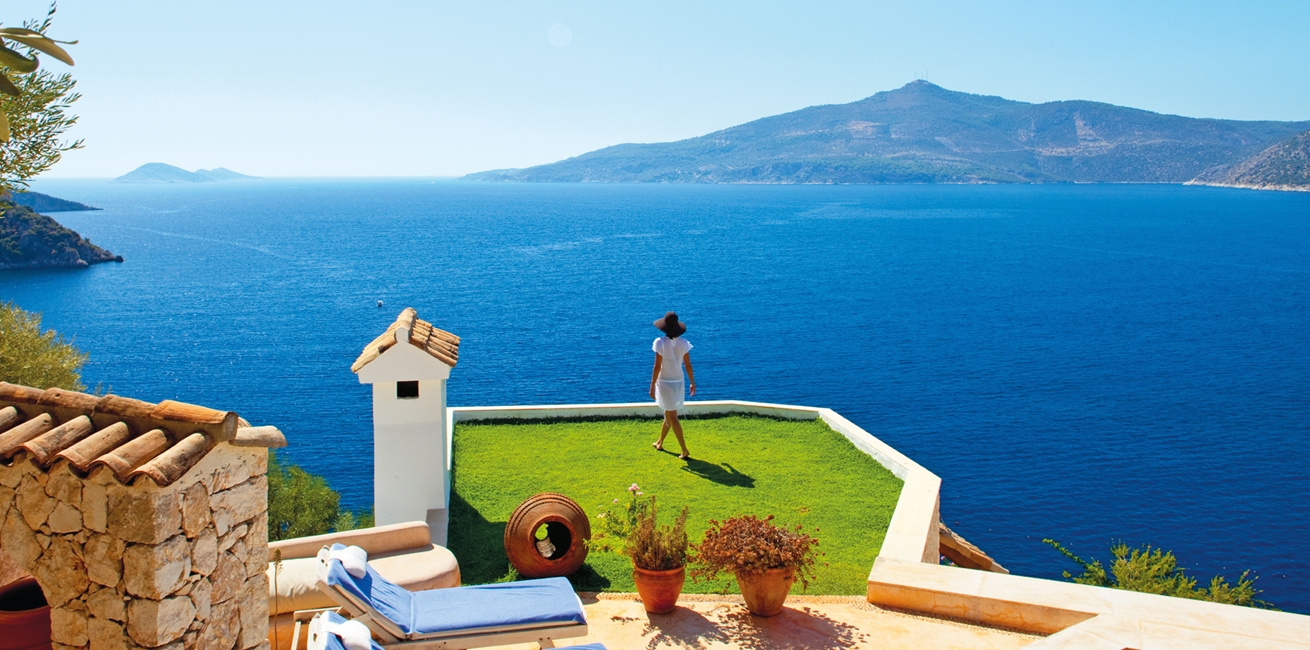 Kalkan villas and Kalkan hotels in our Premier Collection
Our Premier Collection in Kalkan
The Premier Collection in Kalkan is a selection of what we believe are the finest villas and hotels to be found in Kalkan and the immediate surrounding areas. The Premier Collection includes Kalkan villas within minutes walk from the sea, to properties in the mountains overlooking the bay below. The Kalkan villas we offer give our guests the opportunity to discover Kalkan whilst staying in comfortable and stylish accommodation. We also offer award-winning Kalkan hotels that offer both suite and villa accommodation, giving tremendous flexibility for families and larger groups to travel together.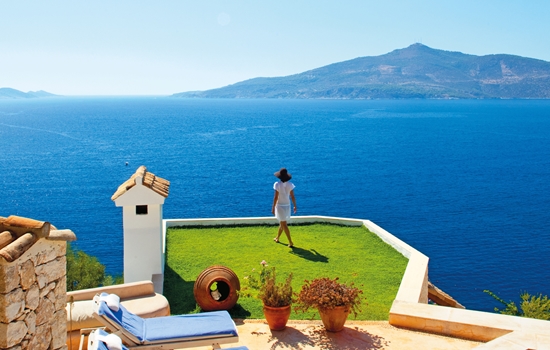 The award winning Hotel Villa Mahal in Kalkan offers guests a choice of 13 beautifully presented unique suites, all with magnificent sea views and set within the most beautiful surroundings. This Kalkan hotel offers excellent dining options and its' own beach club with private area for hotel guests. By nightfall the beach club transforms into an amospheric waterside terrace restaurant with magical views stretching across the sea to the twinkling lights of Kalkan.
Hotel Villa Mahal is set in an idyllic hillside location amongst olive groves and fragrant lime, fig and frangipani trees. The simply breathtaking views and the convenience of being close to Kalkan and its beautiful old town are a compelling combination. A complimentary shuttle boat service takes guests to and from the harbour during the day.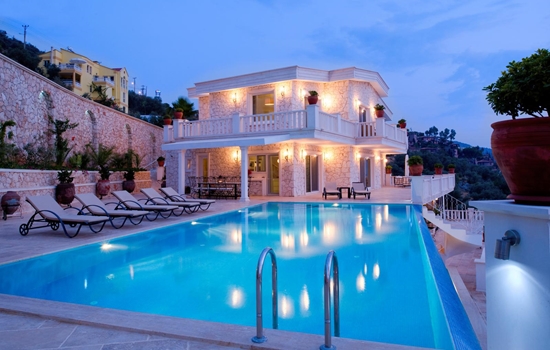 Komurluk, an area of Kalkan around 15 to 20 minute's walk from the centre, enjoys some quite incredible sunsets. Our premier Kalkan villas in this area have 4 or 8 bedrooms and boast views across the bay to Kalkan harbour, which are particularly beautiful at night when the lights from the harbour and old town look spectacular against the mountainside.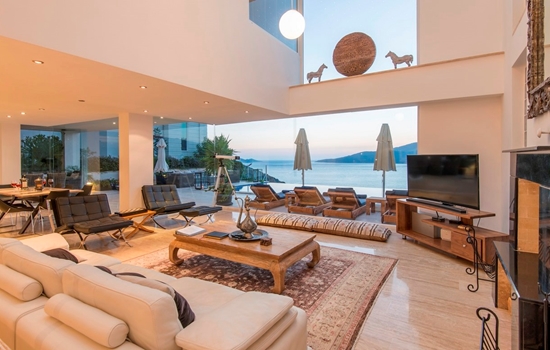 Our premier collection villas in Kisla, Kalkan are definitely built to impress; the way their sleek and contemporary designs connect with the Mediterranean views is spectacular. These Kalkan villas offer stylish interiors, elegant furnishings and incredible vistas and provide the perfect setting for an unforgettable holiday.
Kisla is located to the East around 20 minute's walk from the centre (just a little further than Komurluk) and is an excellent location to enjoy mesmerising sunsets. The harbour views are breathtaking, especially at dusk when the old town starts to light up against the mountainside. There are several beach clubs close by which offer free shuttle boats to the harbour during the day.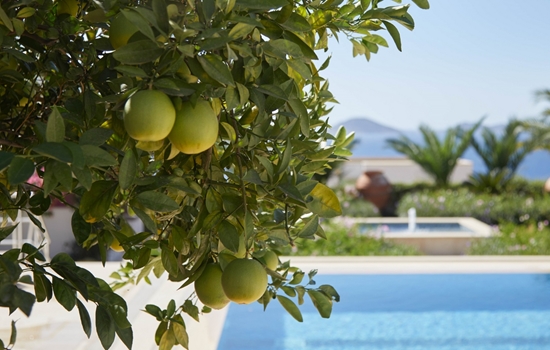 Without a doubt our villas in Kalamar Bay are some of Kalkan's finest. These Kalkan villas offer cool, contemporary, and unashamedly luxurious accommodation for 8-10 guests, with exceptional outside space, breath taking sea and mountain views and large private swimming pools. Overlooking the beautiful bay of Kalamar with views to Snake and Mouse Islands and just 20 minutes walk to Kalkan centre.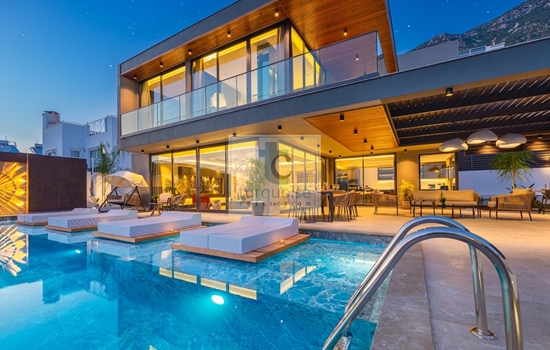 Kiziltas is a popular area of Kalkan at the top of Kalkan Bay above the D400. This location faces south, and enjoys incredible views across the bay to snake and mouse Islands. Our premier Kalkan Villas in this location provide exceptional accommodation options; one property with an indoor and outdoor pool, gym equiptment, games room and Turkish Hammam!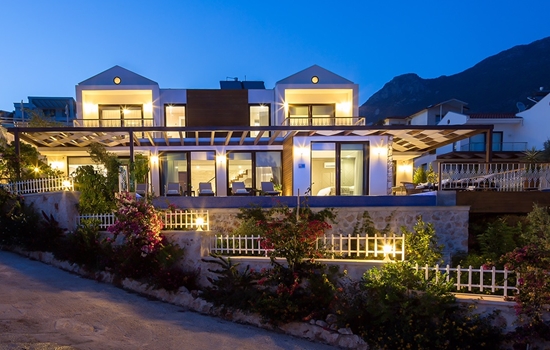 Our luxury villas in Kalkan centre each offer very special, contemporary, luxurious accommodation for their guests. The accommodation is exceptionally spacious with a private pool, ensuites to all bedrooms, incredible views of the Mediterranean and Mountains and all within 8-15 minutes walk to Kalkan's old town. One of our Villas also offers a gym, pool table, table tennis and a free standing Jacuzzi.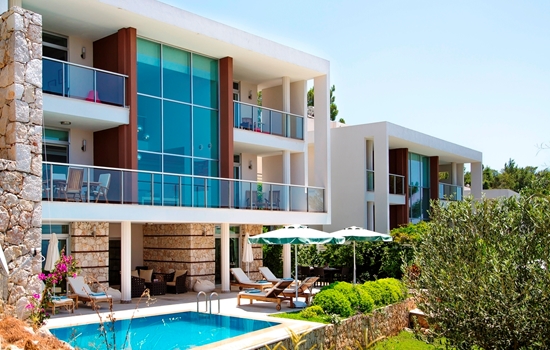 Islamlar is in the foothills of the Taurus Mountains, yet close to local restaurants, and just 15 minutes by car from Kalkan and the coast. This incredibly beautiful area offers a compelling combination of a peaceful, utterly unspoilt location with breath taking views and the convenience of being close to Kalkan.
Our luxurious Villas in Islamlar are very generously proportioned at around 3000 square feet, constructed to an exceptionally high standard and furnished with immense style and flair.
Kalkan Accommodation Inspiration