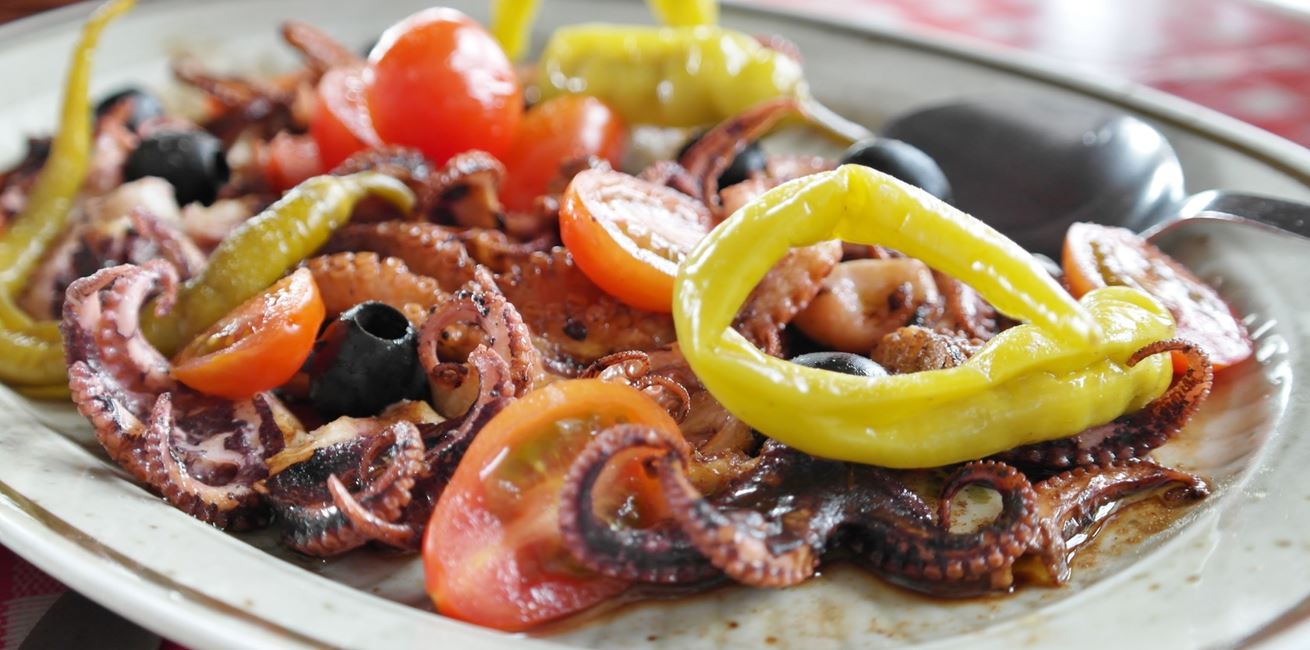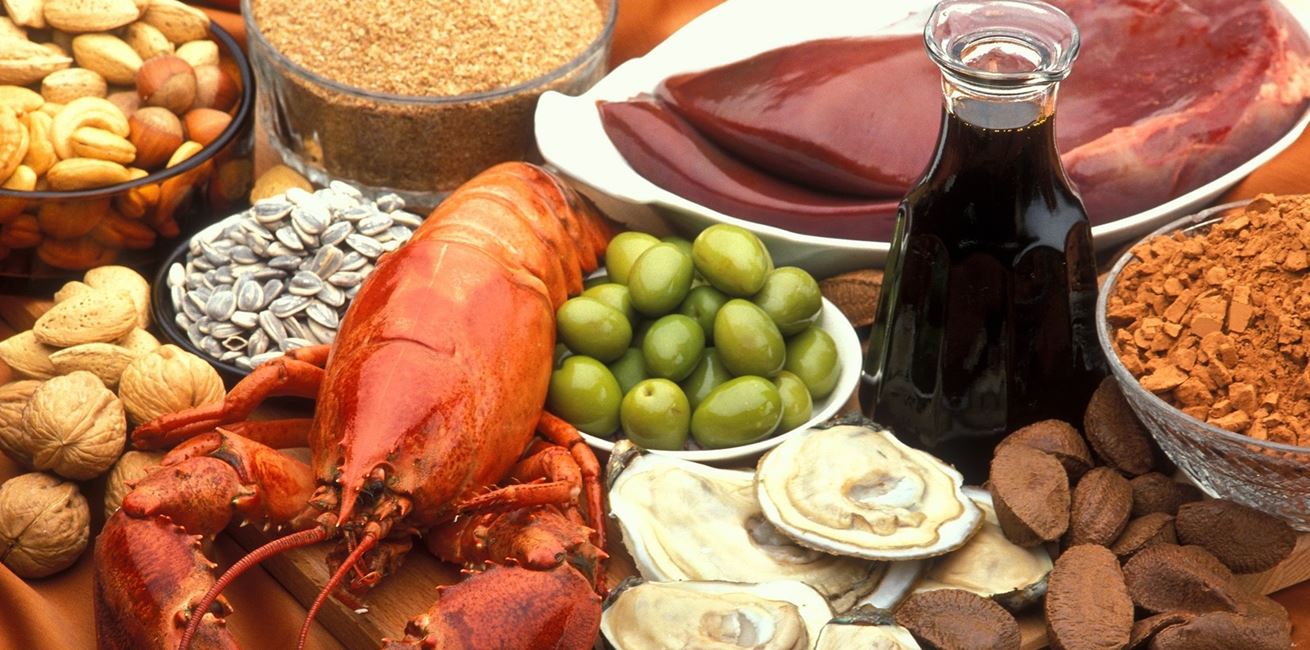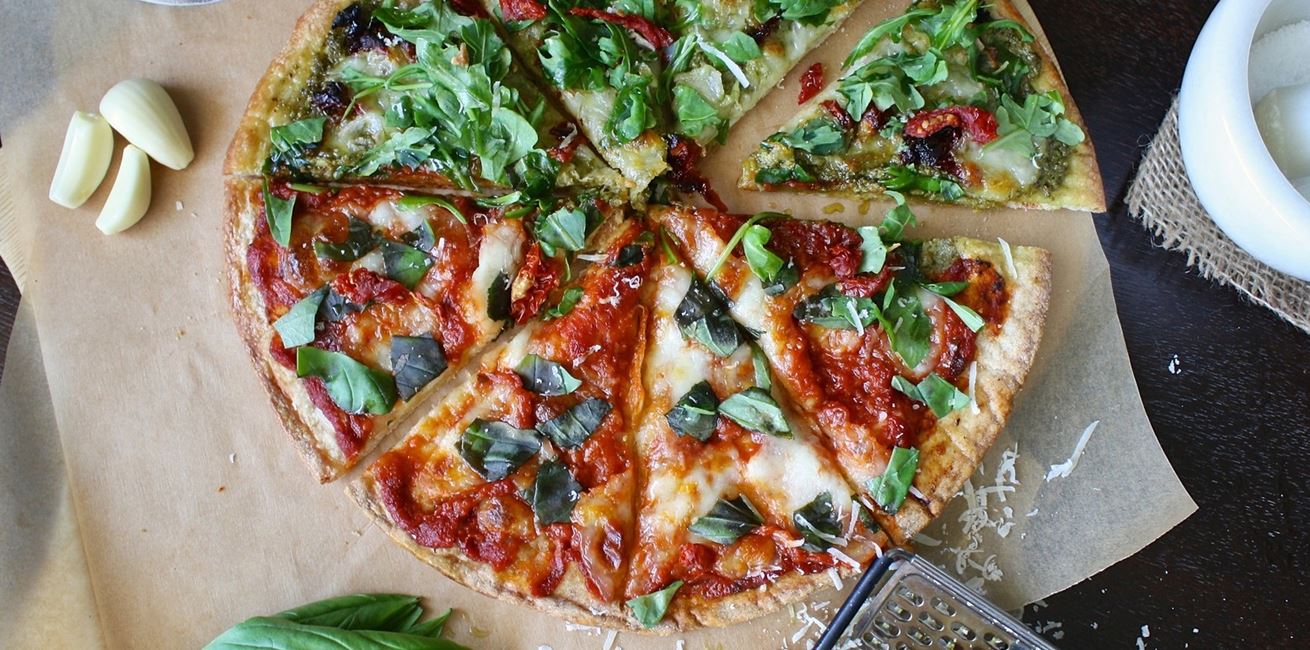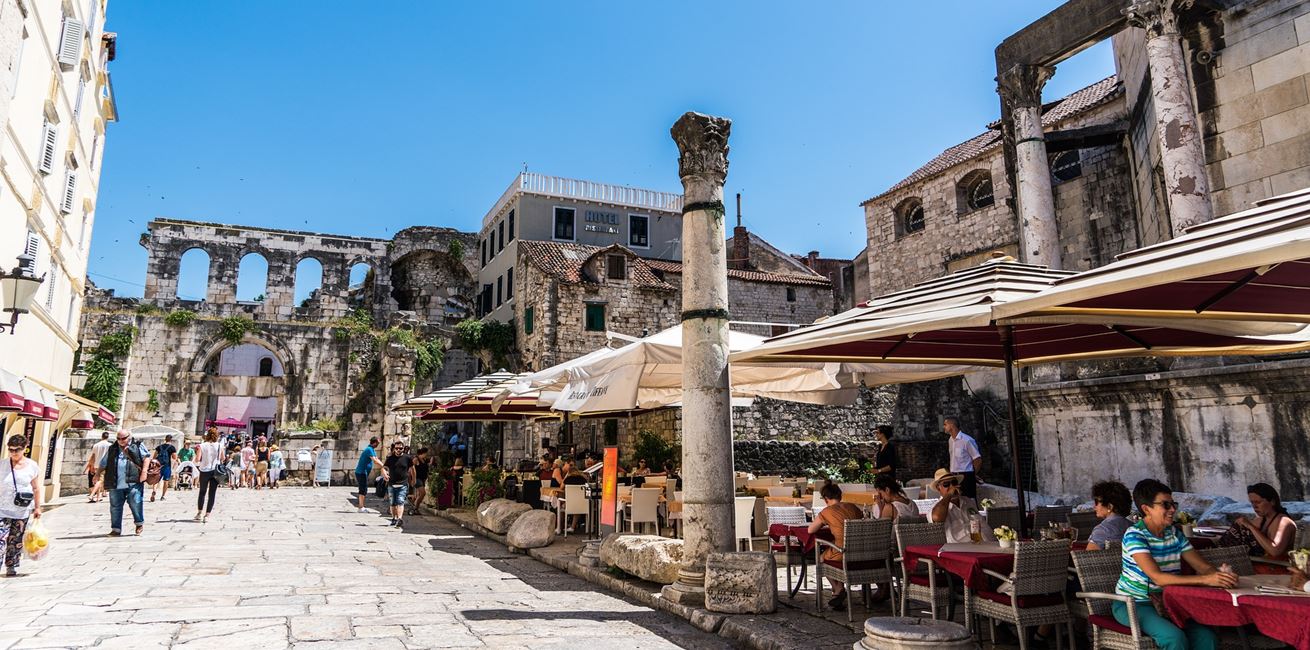 Eating and drinking in Croatia
Discover local Croatian dishes and what to expect when dining in Croatia
Croatia straddles two distinct culinary cultures, resulting in a varied and distinctive choice of dishes constructed from wonderfully fresh ingredients. Both the seafood dishes of the Mediterranean and the schnitzel and strudel dishes of central Europe come together to offer some excellent menus and interesting flavours.
A new breed of chefs are bringing an adventurous and creative approach to Croatian cuisine, and opening some very cool eateries in which to sample it.
There are excellent wines produced in Croatia, some making their mark on the world stage and winning awards, as well as a good choice of fierce spirits.
Croatians attach more importance to lunch than dinner, often eating relatively late in the afternoon. As a result, many eating establishments offer brunch options between 10.30 and midday. Brunch options tend to be smaller portions of the fare served for lunch, with the addition of specials from time to time.
Generally speaking, there are 3 types of establishments in which to find a good meal in Croatia. A Restoran (Croatian for restaurant) and a Gostina, which is also a restaurant but often with more basic fare, a smaller, less expensive choice and more "rough and ready" surroundings. Lastly a Konoba (pub or tavern) often serves hearty, simple, home style local dishes and will likely be frequented by locals enjoying some liquid refreshment with their food.
Pizza is very popular in Croatia and most often are prepared as Italian style thin crust with a wide choice of toppings, many of which are inspired by the region - in particular, seafood pizzas.
Sharing food and drink is very much part of Croatian culture, and with such a great climate for long lazy alfresco lunches, and wonderful ingredients, both from the land and the sea, it is easy to understand why.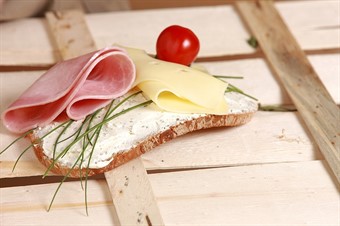 Believe it or not, eating out for breakfast is not part of the Croatian culture (the most important meal is lunch) so it is not served in that many outlets. Where it is, it will ususally consist of; bread, local ham, cheese, some butter and jam.
Coffee is served as a strong black espresso and usually good quality. If espresso is not your thing, you can ask for kava sa mlijekom (or makijato) which comes with a little milk, kava sa šlagom comes with cream, and bijela kava (white coffee) is usually like a good caffè latte.
Tea is usually of the herbal variety; if you would like a Britsh style black tea ask for crni čaj or indijski čaj (Indian tea) sa mlijekom comes with milk.
Octopus Salad 'salata od hobotnice'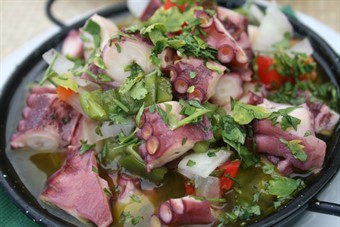 Octopus Salad is loved by the Croatians on the Dalmatian Coast and is usually enjoyed as a starter, side dish or light meal.
Restaurants vary some ingredients in the recipe, but the simple version comprises of octopus, onion, tomato, olive oil, and lemon juice. it is made using medium to large octopus and should be tender, not chewy.
Black Risotto 'crni rižot'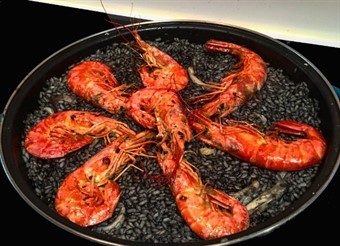 Black Risotto is a very popular seafood rice dish using cuttlefish or sometimes squid and can be found on most menus along the Dalmation coast.
Known as crni rižot in Croatian, this dish has an intense seafood flavour and smell and is dyed black by breaking the cuttlefishes' ink sacs onto the rice near the end of the cooking process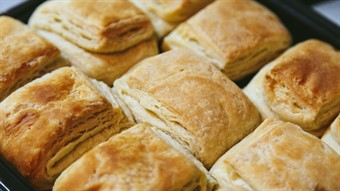 Strukli is a filled pastry dish stuffed with cottage cheese and sour cream that can be prepared by baking or boiling.
Common in Zagreb and the Hrvatsko Zagorje region, štrukli are large parcels of dough filled with cottage cheese, while pečeni (baked) štrukli the dough and cheese are baked in an earthenware dish, resulting in a cross between cheese soufflé and lasagne.
Modern interpretations of this traditional dish can also be found made with truffles, or sweet variations with cheese and blueberries.
Pašticada (slow cooked beef)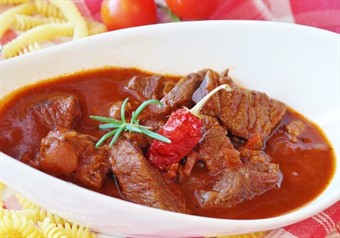 Pašticada is a traditional Dalmatian dish of slow-cooked beef prepared in a rich red sweet and sour plum sauce.
usually served with gnocchi or homemade pasta, the dish can take a long time to prepare, the beef is marinated for up to 2 days in venegar, red wine and herbs, then braised slowly with vegetables for 4 to 6 hours.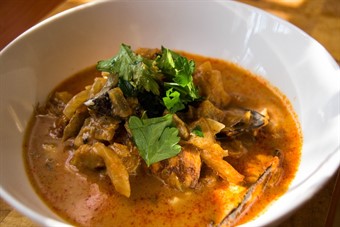 Brodet is a spectacular 'one pot' Croatian seafood stew from the Dalmatian Coast. Sometimes called Brudet or brodeto, its is made using several types of fish, and the ingredients are layered but not stirred to keep the delicate fillets intact. Usually served with polenta to soak up the delicous flavours.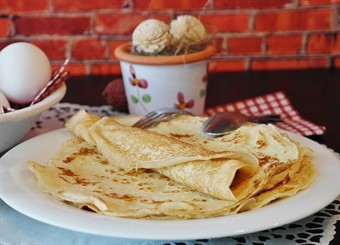 Palačinke is a thin crêpe-like variety of pancake. There are many, many recipes which work well and the beauty of the palačinke is the endless options of fillings which go well with them, although usually served with jam, chocolate sauce or walnuts.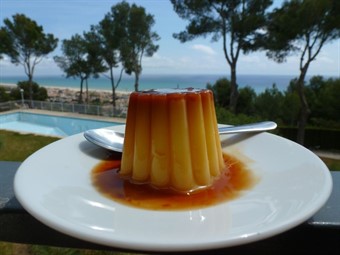 Rožada or Rozada is a delicious Croatian caramel custard pudding from the Dubrovnik region. Similar to flan and crème brûlée with a nice hint of lemon it can be found on most menus and is also good with a coffee.
Spirits
Rakija or Rakia (a type of fruit brandy) is considered the national drink of Croatia. In the Istrian and Dalmatian regions of Croatia, rakija tends to be home-made exclusively from grapes, where the drink is also known locally as trapa or grappa (the latter name also being used in Italy). Normally, rakija is colorless, unless herbs or other ingredients are added. The alcohol content of rakija (pronounced rah-key-ya) is normally 40% ABV, but real home-produced rakija can be stronger and found in many variations and flavours.
Foreign brandies and whiskies are available pretty much everywhere, however it would be rare to not encounter a Croatian spirit during your stay, - restaurants will often serve you up a little aperitif prior to your meal. you'll most likely encounter 'sljivovica' (plum brandy), 'travarica' (herbal brandy), 'kruskovac' (pear brandy), 'orahovac' (walnut brandy) or 'lozovaca' (grape brandy). Maraskino/maraschino is also made in Croatia, in the Zadar region. Other local aperitifs you should try are 'pelinkovac' (a juniper-based spirit similar to Jägermeister), 'borovnica' (blueberry liqueur) and 'biska' (a mistletoe-flavoured spirit from Istria.
Wine
Vineyards were first introduced to the Croatian coast in the 5th century BC by the Greek settlers and wine production has flourished ever since. During the Homeland War, many wineries and vineyards were destroyed but the winemaking industry has come on leaps and bounds in recent years.
Croatia now produces up to 700 wines, some of excellent quality. Purists may scoff, but Croatian's have the habit of diluting their wine. In the south, they call it 'bevanda' (white or red wine mixed with plain water) and in the north, they call it 'gemist' (white wine and fizzy mineral water).
While there are plenty of decent-quality Chardonnays, Cabernets and Merlots in Croatia, it's really the indigenous or near-indigenous grape varieties that are worth exploring. Labeled according to their origin, there are 300+ official wine regions divided generally into coastal and interior wines. The majority (67%) of wine is white and produced in the interior while 32% is red and produced along the coast. Rose is relatively rare. Some of the most famous Croatian wines include the red 'Plavac Mali' from the Peljesac Peninsula and the whites 'Posip' (Korcula/Peljesac Peninsula); 'Grk' (Korcula); 'Malvazija' (Istria); and 'Grasevina' (Croatian interior). 'Prosek' is a sweet dessert wine, most common in Dalmatia.
Beer
Ožujsko (also known as Žuja) is the most popular beer in Croatia, with 10 bottles being consumed every second. Ožujsko has a golden color, is refreshing, has smooth taste & fine bitter flavor. It is best served at 5 °C with rich and compact foam. It has won numerous gold medals and awards for its quality.
Most Croatian beer is of the light lager variety. Best known are Karlovacko (brewed in Karlovac - hence the name), Ozujsko and Pan. You may also encounter Osjecko (first brewed in 1697 and from Osijek); the dark beer Tomislav and the Slovenian produced Lasko.
CROATIAN ACCOMMODATION INSPIRATION