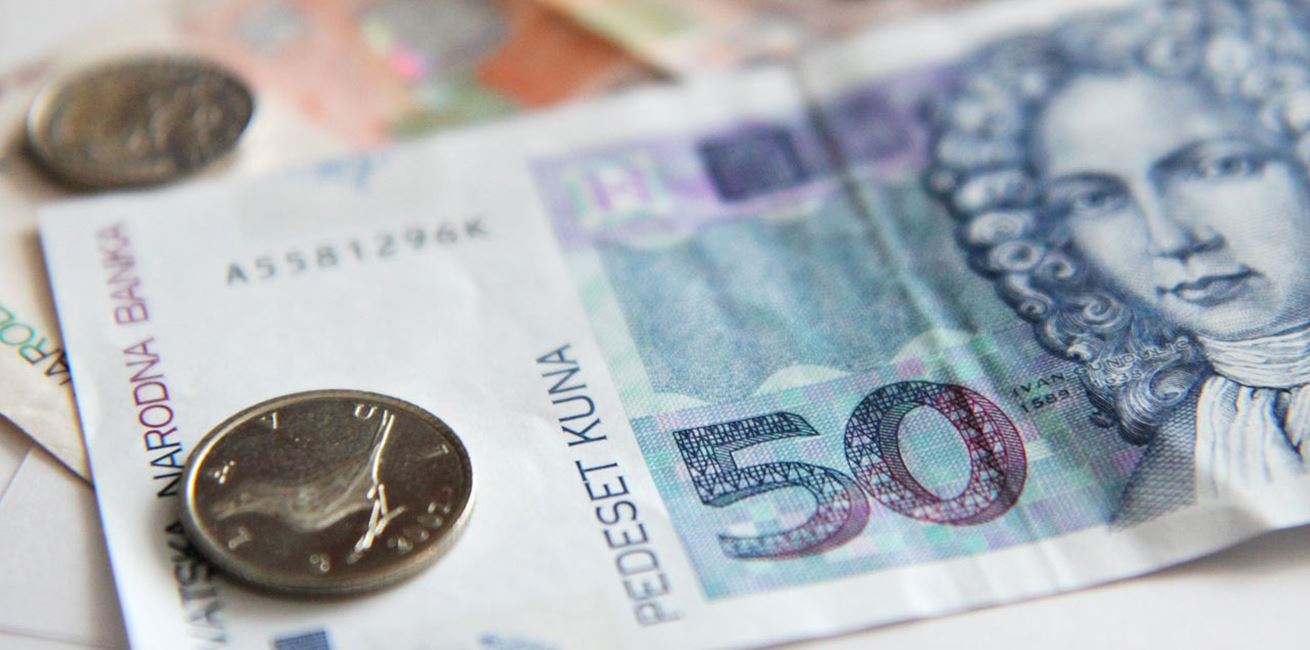 Currency and Cost for your Croatia holiday
The currency used in Croatia and what you can expect to pay
Croatia joined the European Union in 2013 and is committed to joining the single currency, - in time, although no concrete plans have been made. At present the local currency remains the 'Kuna' made up of 100 'Lipa' (lp). The currency code for Kuna is HRK, and the currency symbol, or abbreviation is kn.
The Kuna comes in denominations of 5, 10, 20, 50, 100, 200, 500 and 1,000 as notes and 1, 2, 5 and 25 (25 Kn being largely commemorative) as coins. The Lipa comes in coins of 1, 2, 5, 10, 20 and 50. In Croatian, the plural of Kuna is Kune (pronounced 'koo-neh'), although it is fine to pluralise it - as many outside of the country do - to Kunas.
Taking your 'home' currency (Euros, UK Pounds or U.S. Dollars) to Croatia and changing it there will not result in any problems - all are easy to exchange for Kunas in the country, although other currencies can of course be changed too.
If your home currency is something other than these three, and you'd like to play it safe, the best currency to take to Croatia is Euros.
You'll probably get the most competitive rates changing your money locally in a bank or in one of numerous Bureaux de Change dotted around towns.
Please view the table below to give you a rough idea of how much things will cost you on your holiday in Croatia:
| Restaurants | Approximate Average cost |
| --- | --- |
| Meal, Inexpensive Restaurant | 45.00 kn |
| Meal for 2 People, Mid-range Restaurant, Three-course | 200.00 kn |
| McMeal at McDonalds (or Equivalent Combo Meal) | 35.00 kn |
| Domestic Beer (0.5 litre draught) | 14.00 kn |
| Imported Beer (0.33 litre bottle) | 15.00 kn |
| Cappuccino (regular) | 9.46 kn |
| Coke/Pepsi (0.33 litre bottle) | 12.71 kn |
| Water (0.33 litre bottle) | 8.54 kn |
| Markets | Approximate Average cost |
| Milk (regular), (1 liter) | 5.52 kn |
| Loaf of Fresh White Bread (500g) | 5.85 kn |
| Rice (white), (1kg) | 10.53 kn |
| Eggs (12) | 14.48 kn |
| Local Cheese (1kg) | 51.44 kn |
| Chicken Breasts (Boneless, Skinless), (1kg) | 45.77 kn |
| Beef Round (1kg) (or Equivalent Back Leg Red Meat) | 60.02 kn |
| Apples (1kg) | 8.45 kn |
| Banana (1kg) | 10.83 kn |
| Oranges (1kg) | 9.74 kn |
| Tomato (1kg) | 9.93 kn |
| Potato (1kg) | 4.84 kn |
| Onion (1kg) | 5.77 kn |
| Lettuce (1 head) | 5.34 kn |
| Water (1.5 litre bottle) | 6.48 kn |
| Bottle of Wine (Mid-Range) | 35.00 kn |
| Domestic Beer (0.5 litre bottle) | 7.36 kn |
| Imported Beer (0.33 litre bottle) | 10.04 kn |
| Pack of Cigarettes (Marlboro) | 25.00 kn |
| Transportation | Approximate Average cost |
| One-way Ticket (Local Transport) | 10.00 kn |
| Monthly Pass (Regular Price) | 350.00 kn |
| Taxi Start (Normal Tariff) | 15.00 kn |
| Taxi 1km (Normal Tariff) | 6.00 kn |
| Taxi 1hour Waiting (Normal Tariff) | 40.00 kn |
| Gasoline (1 litre) | 9.12 kn |
CROATIAN ACCOMMODATION INSPIRATION
Error parsing XSLT file: \xslt\[XSLT][TBS]Properties.xslt